Mural Walk Honoring Gianna and Kobe Bryant
Mural Walk in downtown Los Angeles honoring Kobe Bryant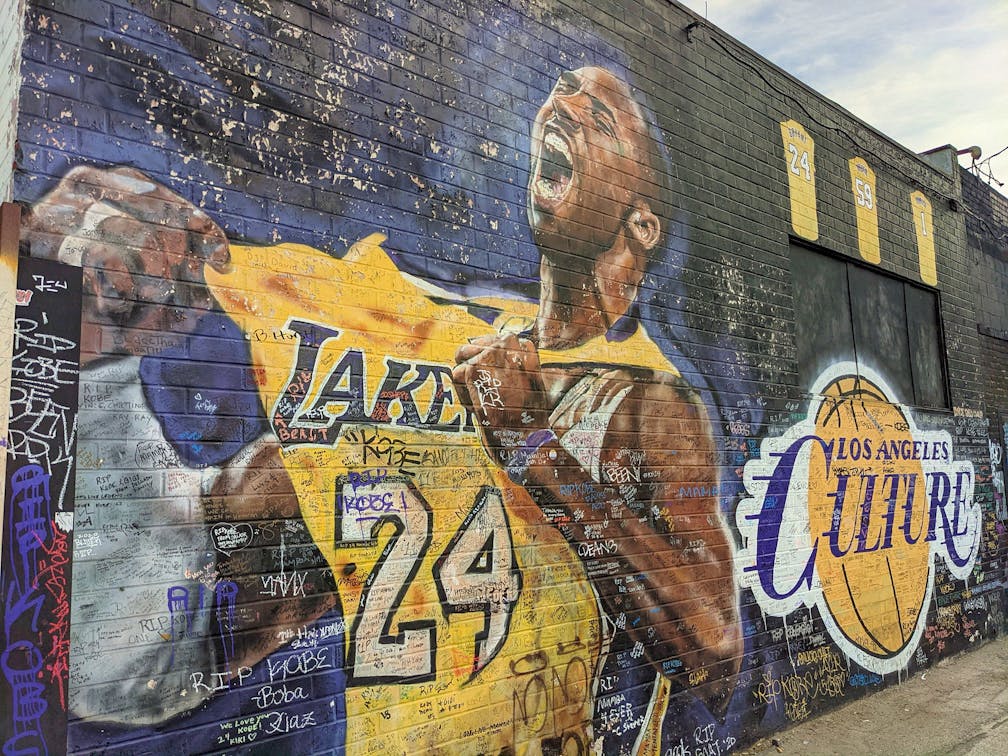 It seems like we could all use a little Mamba Mentality right now. There's always debate about who the GOAT of professional basketball is, but there is no doubt that MJ and LBJ would say Kobe "Bean" Bryant is the undeniable King of LA. Pay tribute to the life of the city's sports icon, and that of his daughter Gianna, on a 2.4-mile memorial walk that features eight murals (both numbers honor the legend's two Laker jersey stints).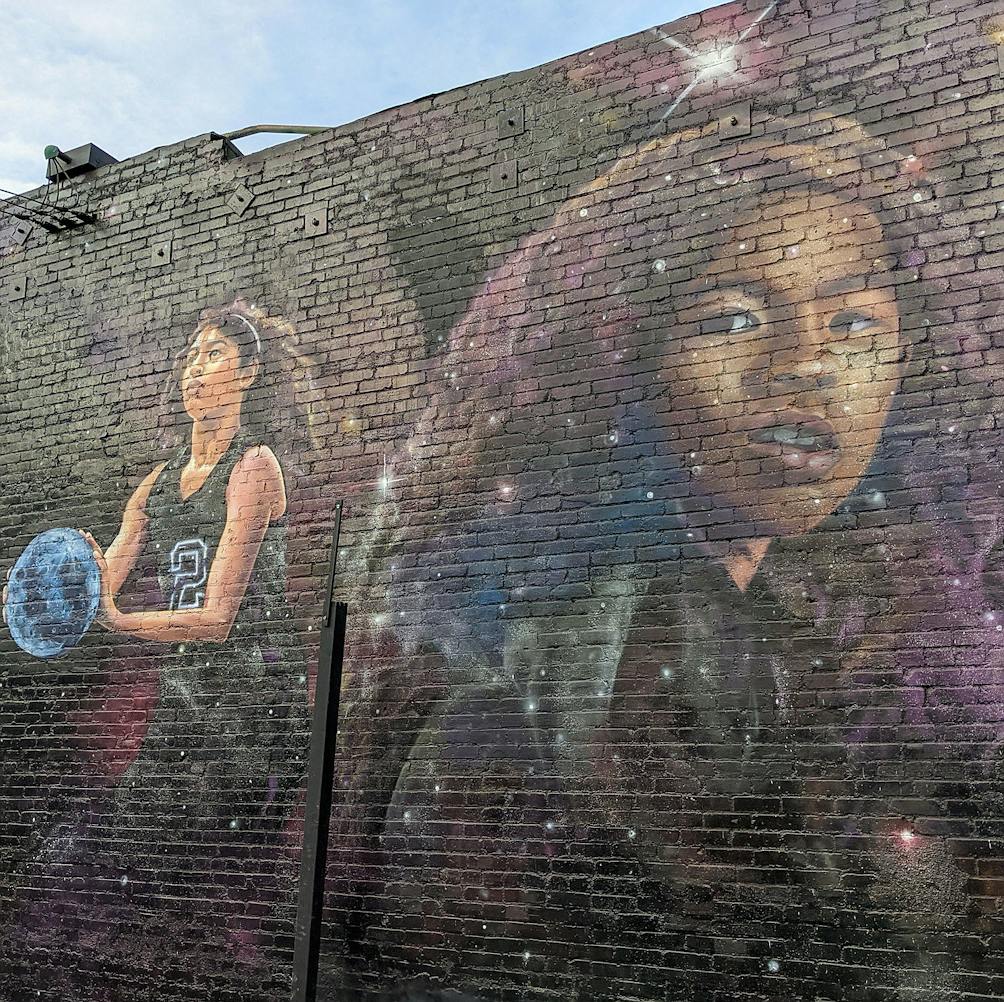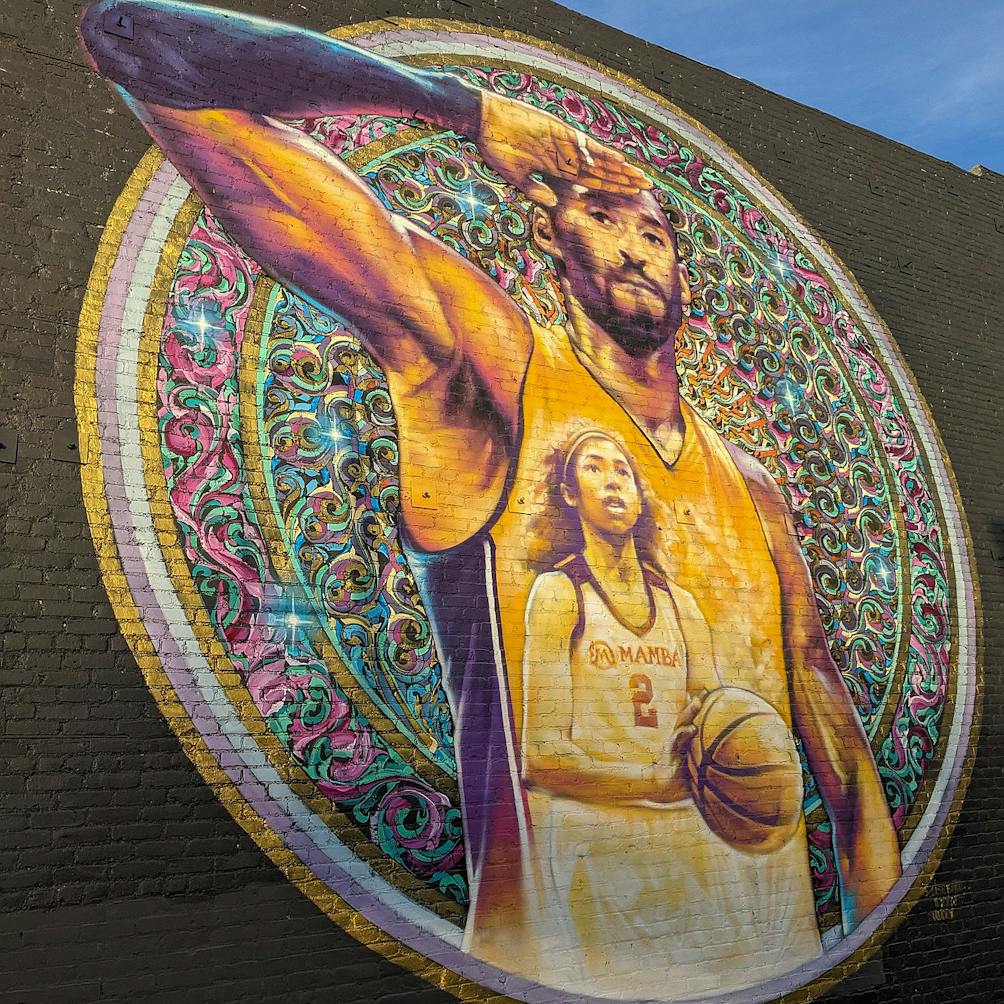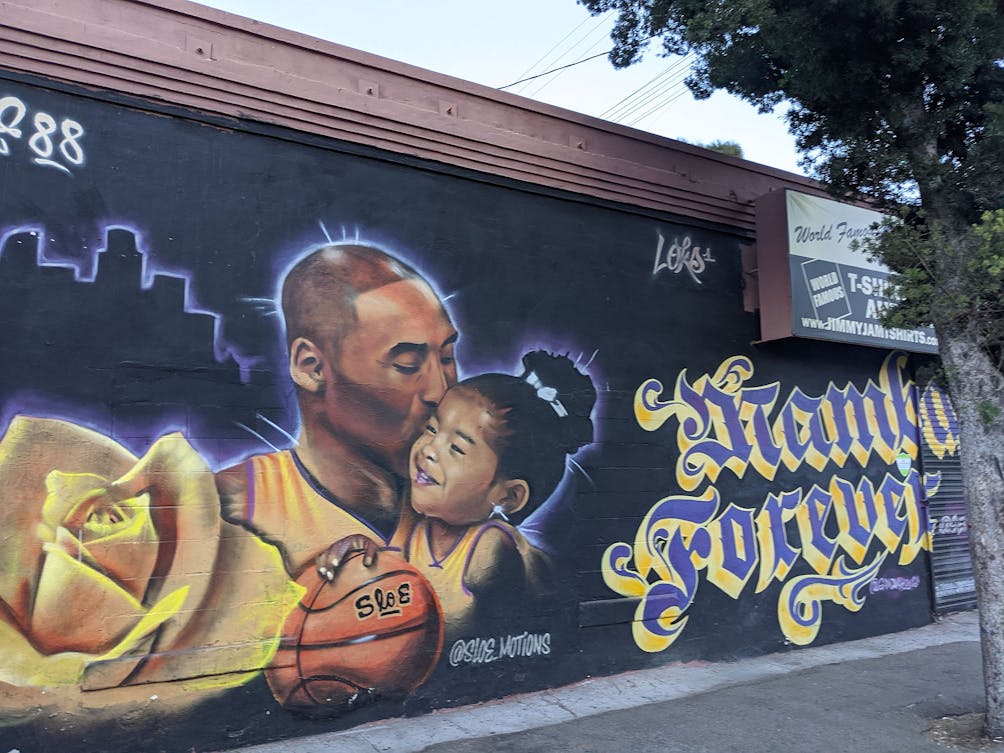 Load up Mike Asner's Kobe Mural Map and start at the Staples Center. We recommend street parking along 12th Street, but there are plenty of nearby pay-to-park lots too. Loop around the landmark stadium and reflect on the bronze representations of other local legends (see: Shaq, Magic, Kareem), pondering the placement of Kobe's inevitable statue in the mix. Head south on Figueroa Street, passing the LA Convention Center. Take a left on Cameron Lane to find your first mural, in an alley by local artist Jonas Never; this one has messages of grief and love scrawled amongst the art.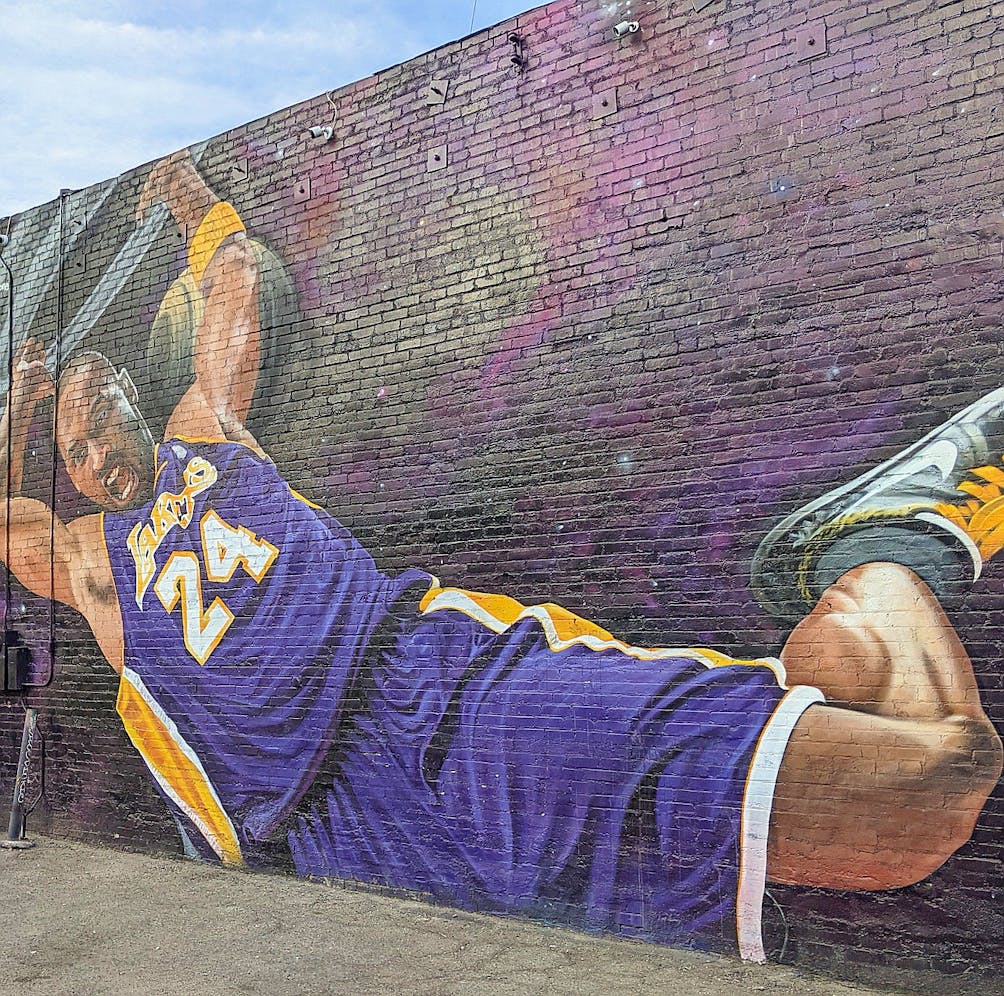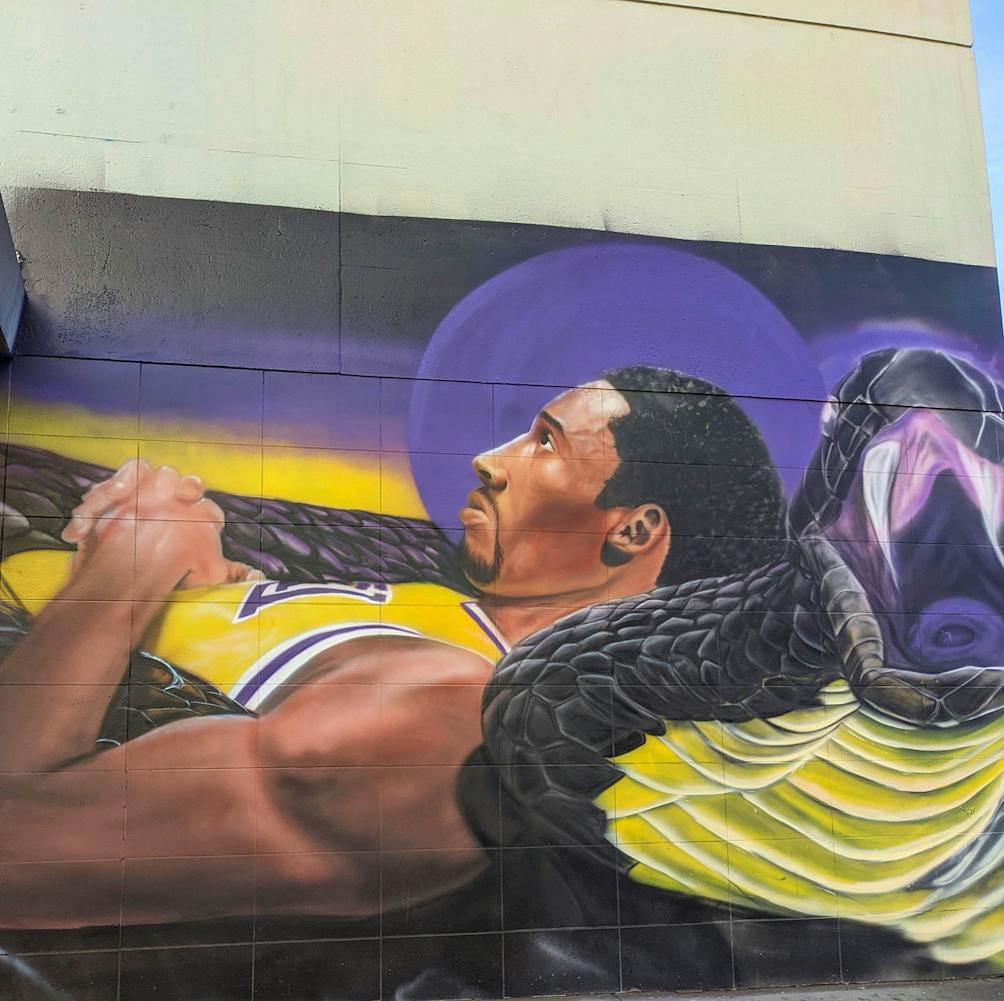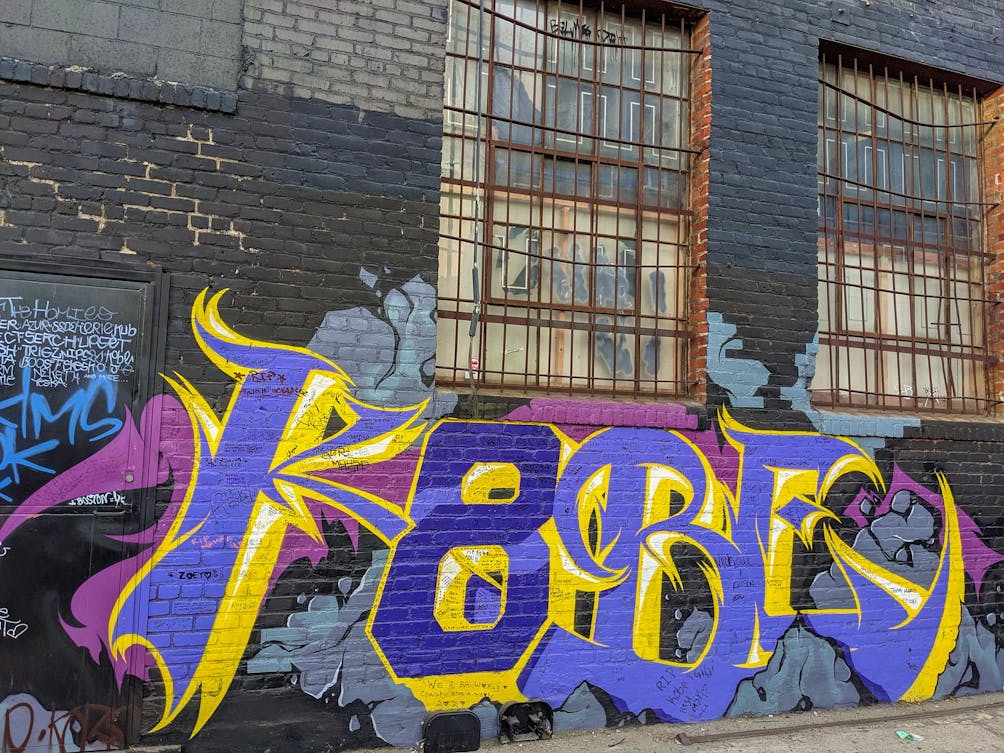 Continue to Flower Street and head south (1348 Flower Street) to find a glorious colorful rendition of Kobe and Gianna. Continue south and turn left onto Venice Boulevard (head back to Figueroa briefly for a Kobe utility box bonus). When you reach Hill Street, head south to find Kobe and an inspiring message on the wall of Just Ride LA bike shop. At nearby Venice and Broadway, you find your fourth impressive mural (by Tehrell Porter)—a Mamba-inspired work of art that features multiple Kobes and Gianna and wraps around the building.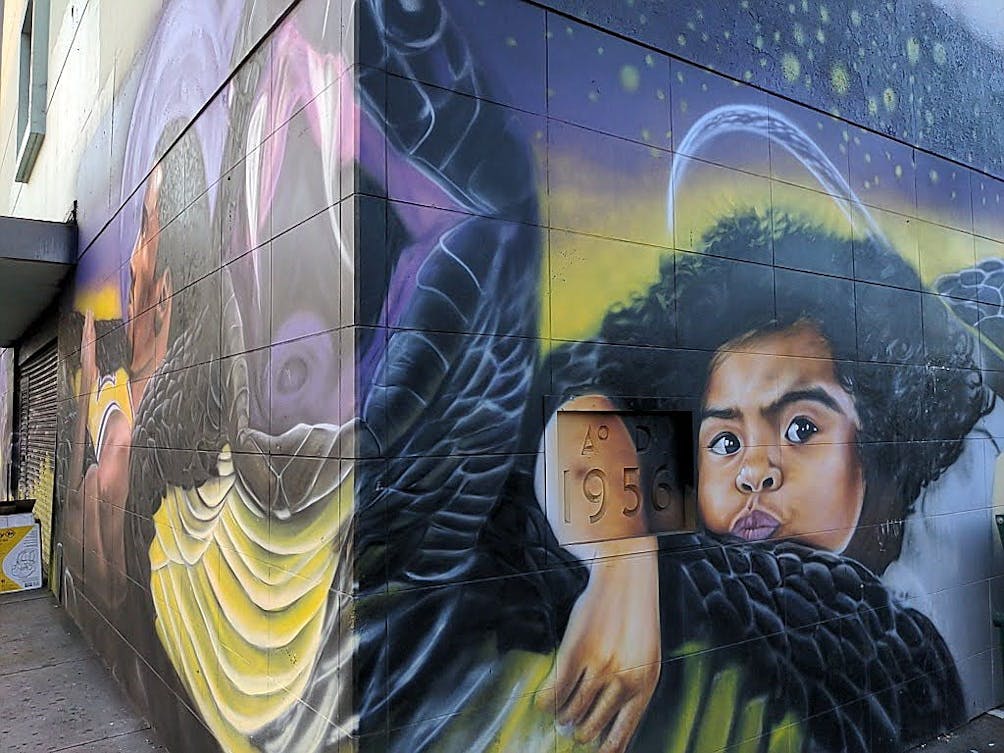 Head north on Main Street to find your fifth mural on the Jimmy Jam T-Shirt facade, a loving iteration of Kobe and Gianna embracing. Here, turn left onto 14th and then right back onto Hill to reach mural six, which stretches nearly the entire block and also includes LeBron, who recently won the 2020 NBA Championship with LA and dedicated the win to Kobe. Back to Pico and Broadway finds your seventh mural and heading north to Hill and 11th deposits you at the famous Mayan theater and a space-inspired Kobe and Gianna mural.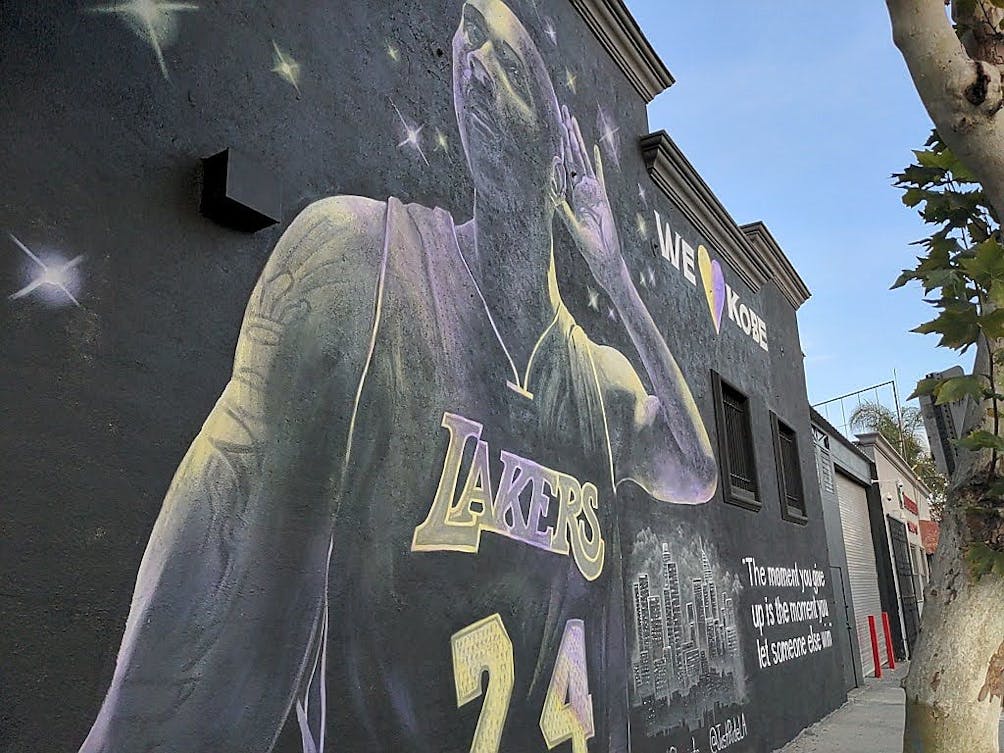 Head west on 11th and south on Olive Street. If you are in need of a beer to cheers (or pour one out for) the Black Mamba after the walk, you'll pass by HiDef Brewing, a new establishment that currently offers great pale ales for takeaway. A bonus ninth mural can be found at Pico and Grand via a quick detour before returning to your car on 12th Street.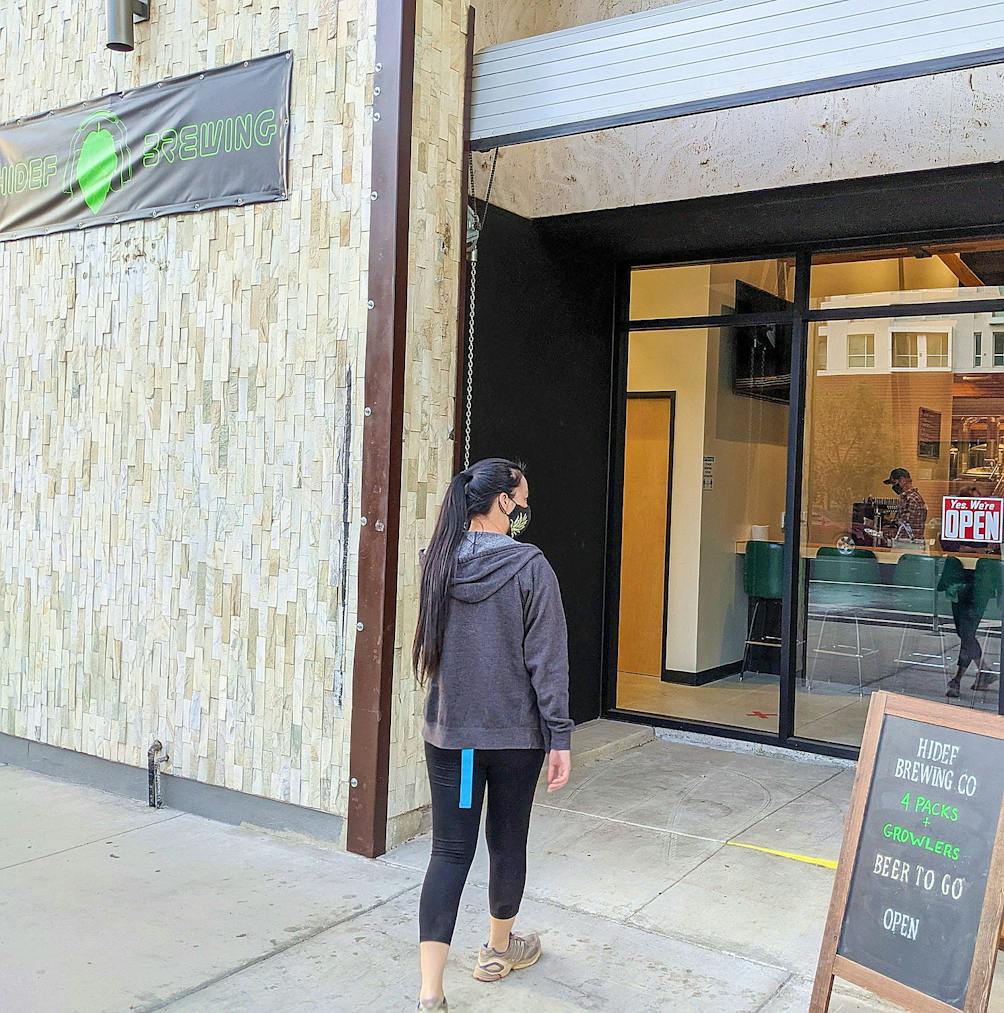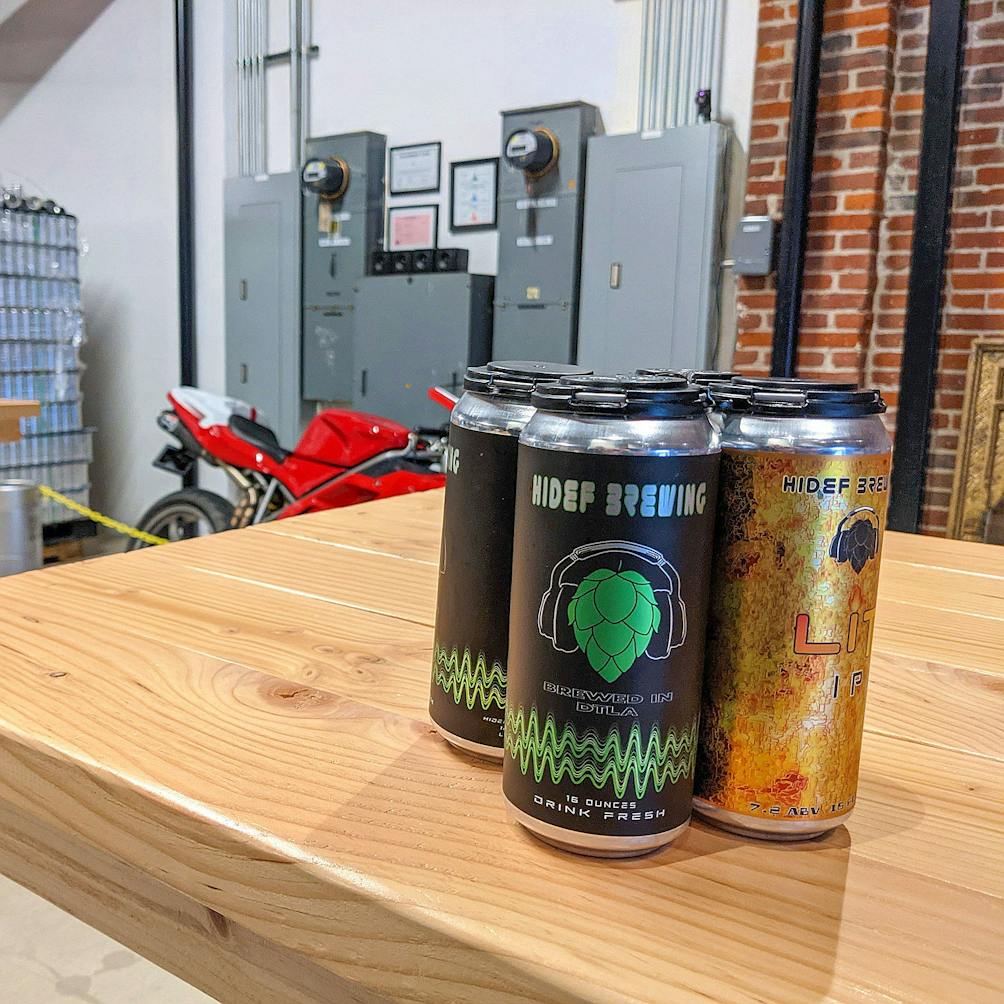 BONUS SUNSET: Head to nearby Vista Hermosa Park for the perfect downtown sunset to end your walk and reflect.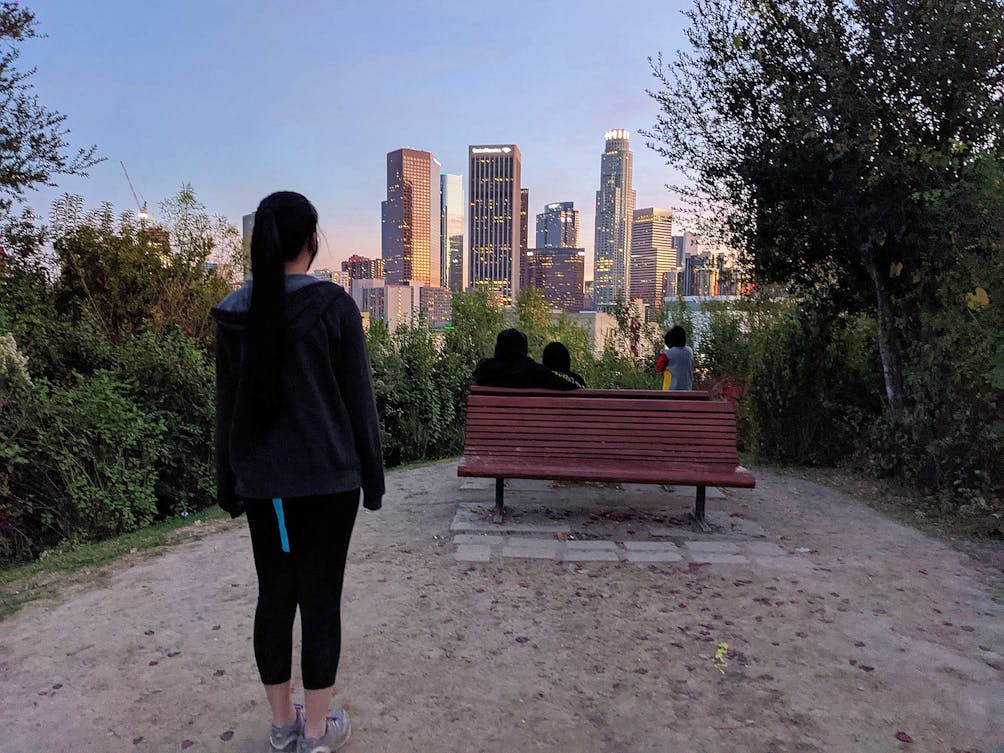 To get to the Staples Center and street parking on 12th St. you can choose among many exits from multiple freeways. If you take the CA-110 and exit 9th street heading east, take a right on Flower St. all the way to 12th St. and turn left (a one-way) to find street spots and lots. Dog-friendly!
Bring the Outdoors to Your Inbox
Sign up for our weekly email and stay up to date on where to explore in California.
* No spam, that's a funky food!