Ojai There!
Ride the Ventura to Ojai Bike Path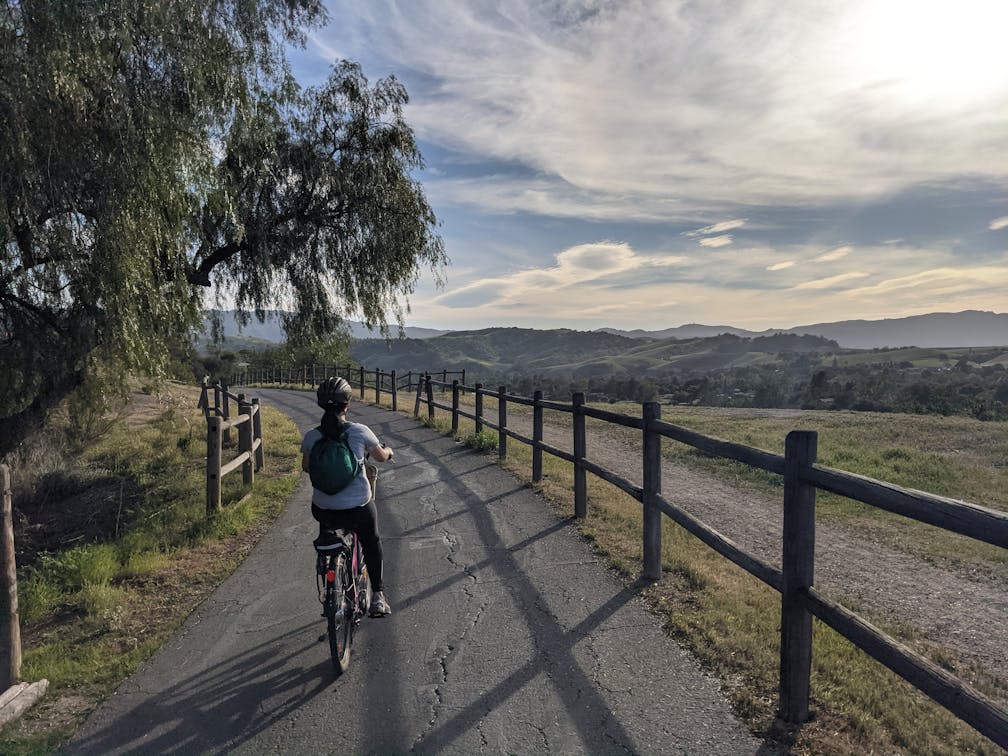 If a substantive and super scenic bike ride is right in your wheelhouse, do the 30-mile (round-trip) Ventura-to-Ojai bike path that begins (and ends) near the Ventura shoreline. You'll pedal along the Ventura River and stop in delightful Ojai at the base of the Los Padres National Forest.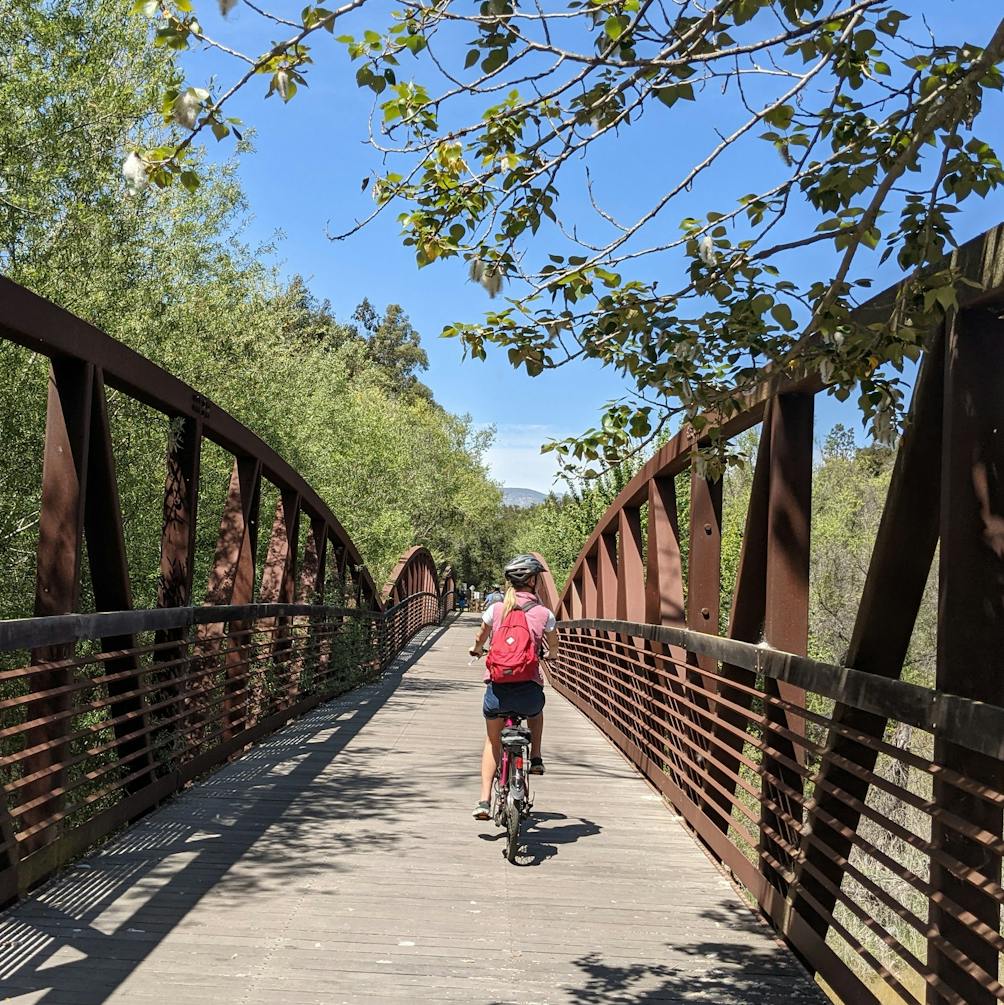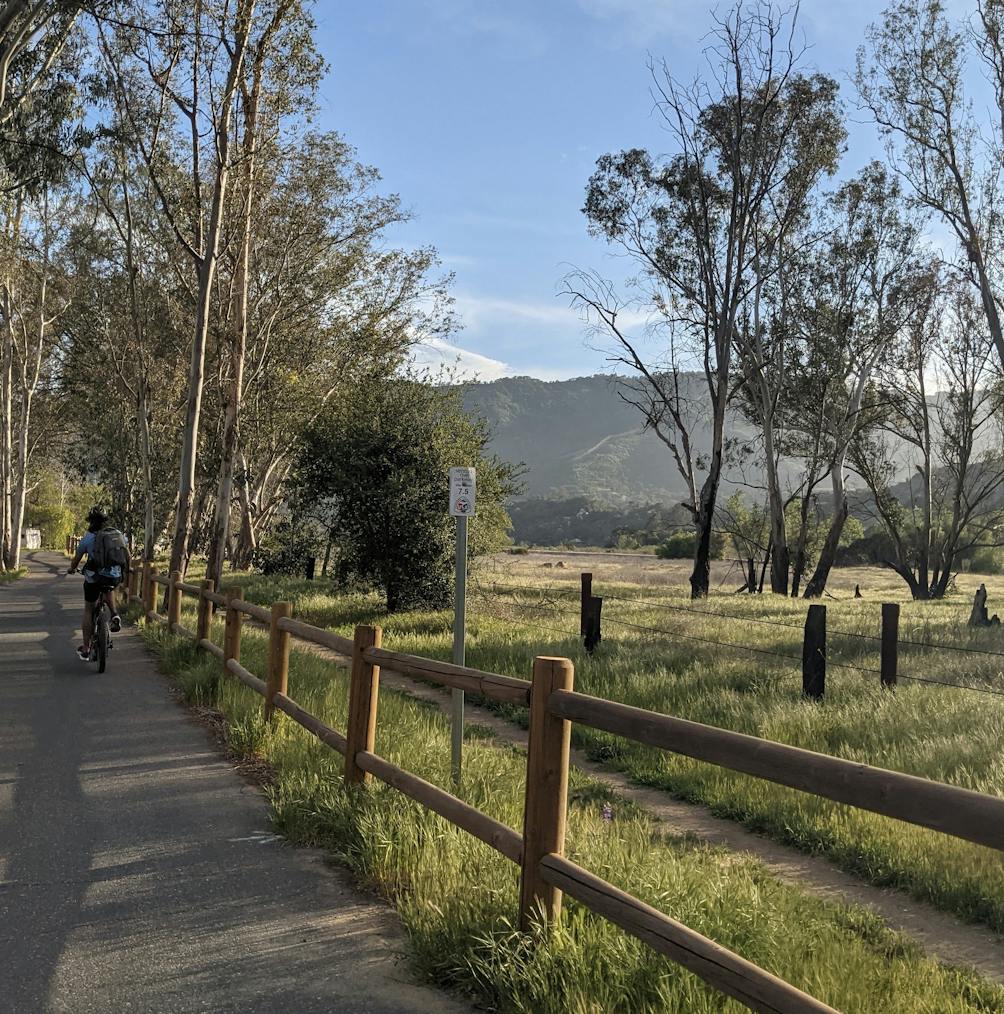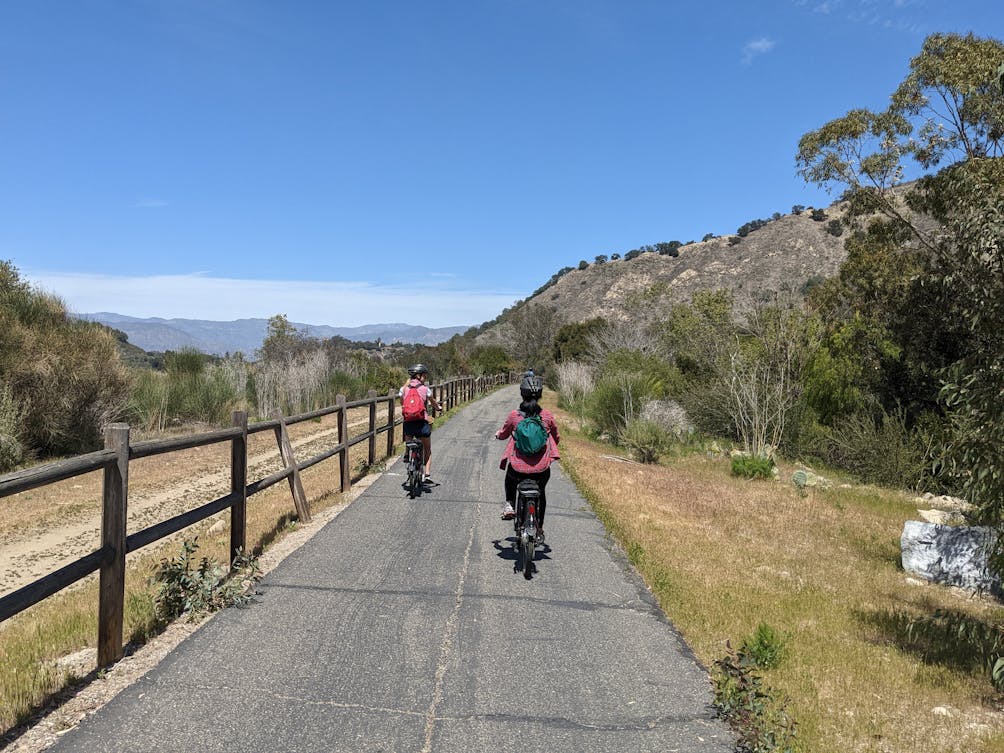 Start at one of several paved path entries near downtown Ventura and begin your 15-mile (one-way) route that gently and gradually climbs over 800 feet on the way to Ojai.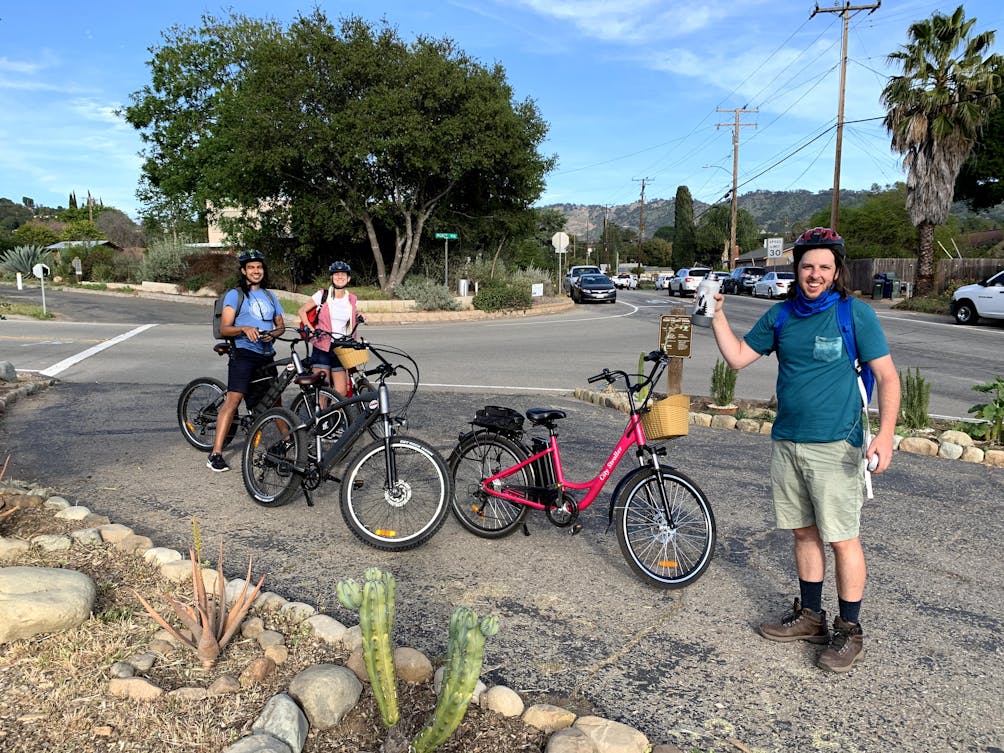 The journey mostly parallels the CA-33 and the Ventura River with a wide variety of scenery, starting with oil derricks and passing metal mile markers with inspiring quotes to energize you. Look also for Ventura Spirits, a craft distillery that is right off the path and worth a stop.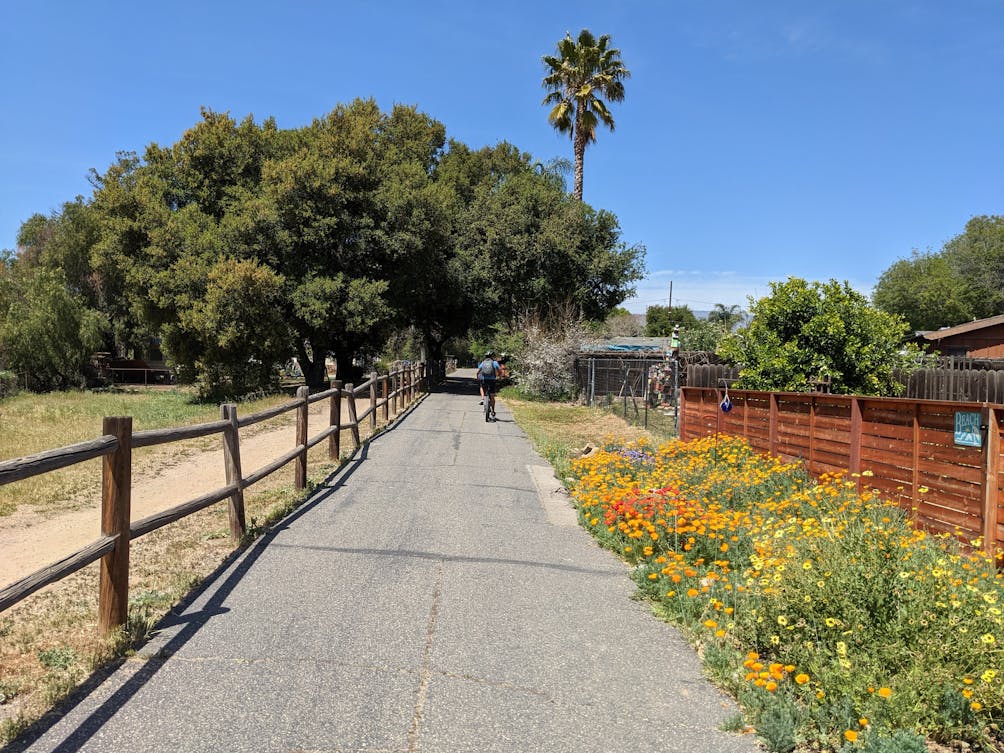 The winding route becomes more scenic as you pass by parks, campgrounds, and hiking trails that veer off into the chaparral, with green hills in the background. Other highlights include a quaint bridge passing over San Antonio Creek and incredible valley views upon reaching the small town of Oak View. Look for a bench and painted rock garden after passing Santa Ana Boulevard—this is a great rest spot to soak in the panoramic vistas.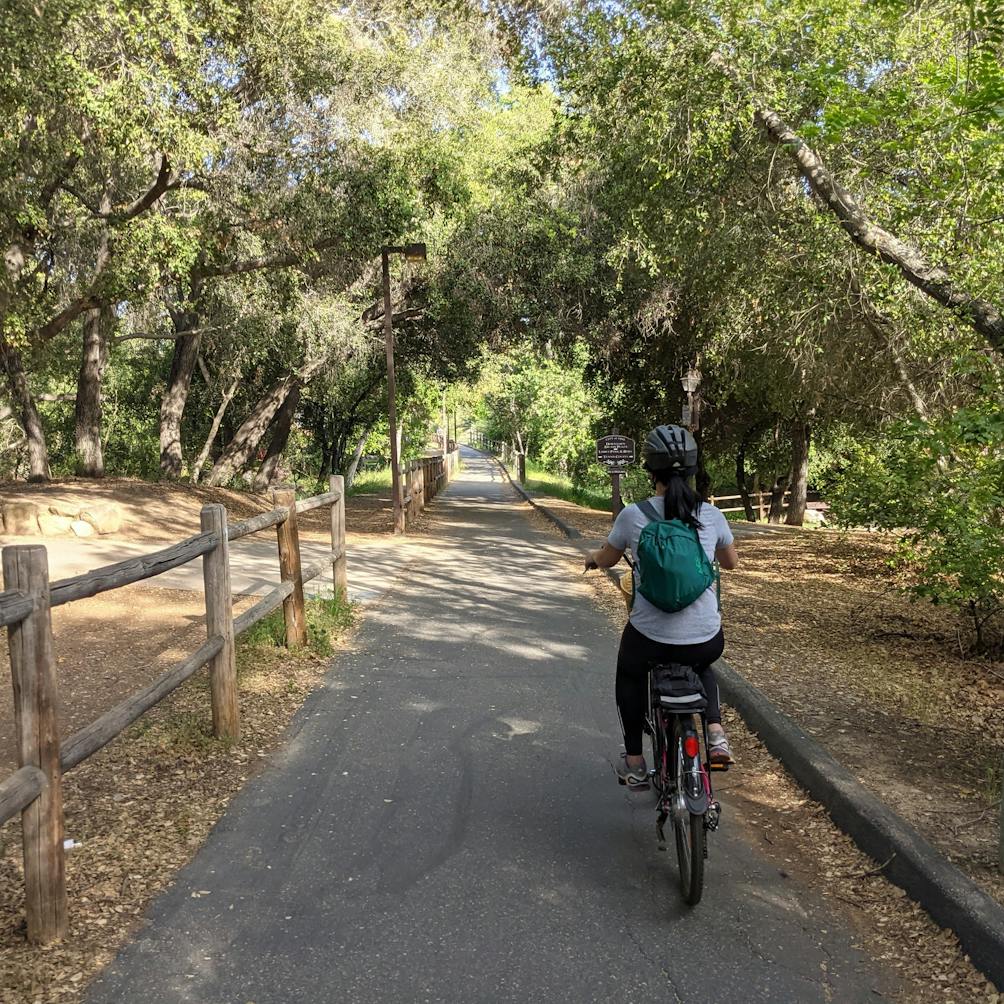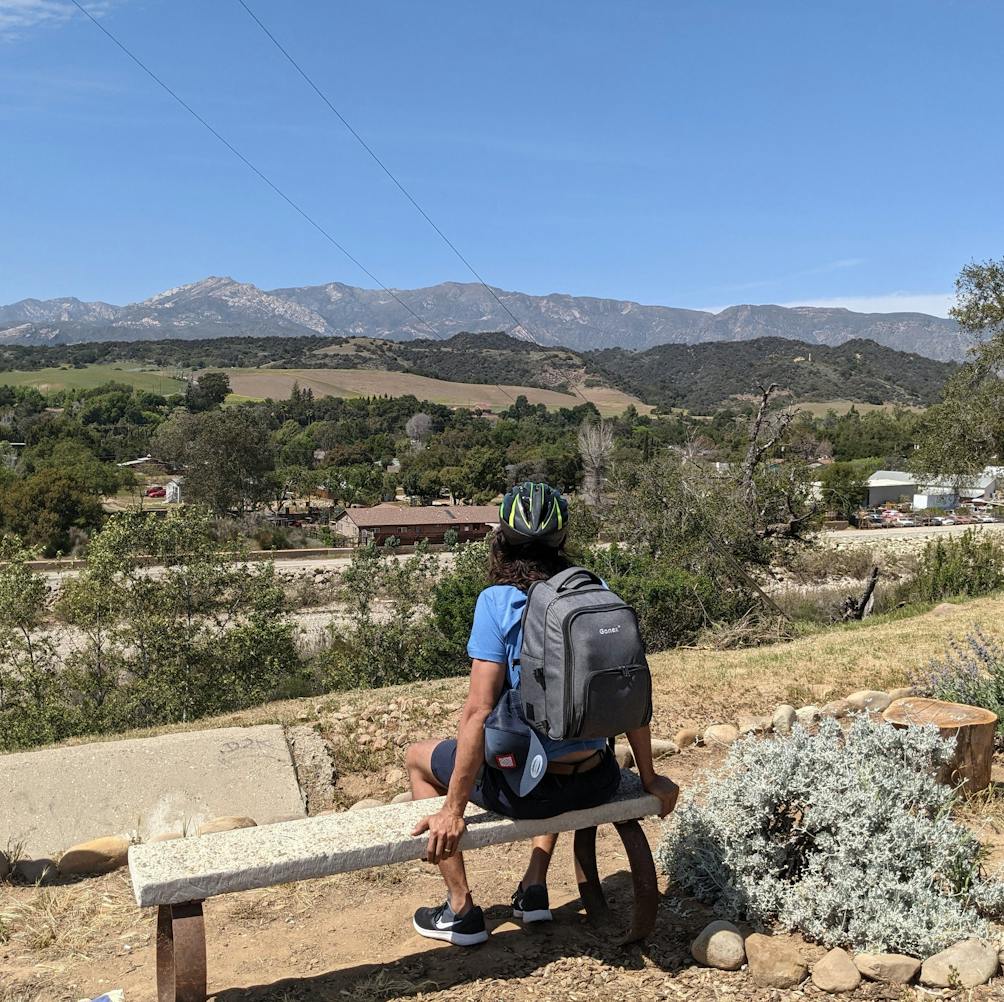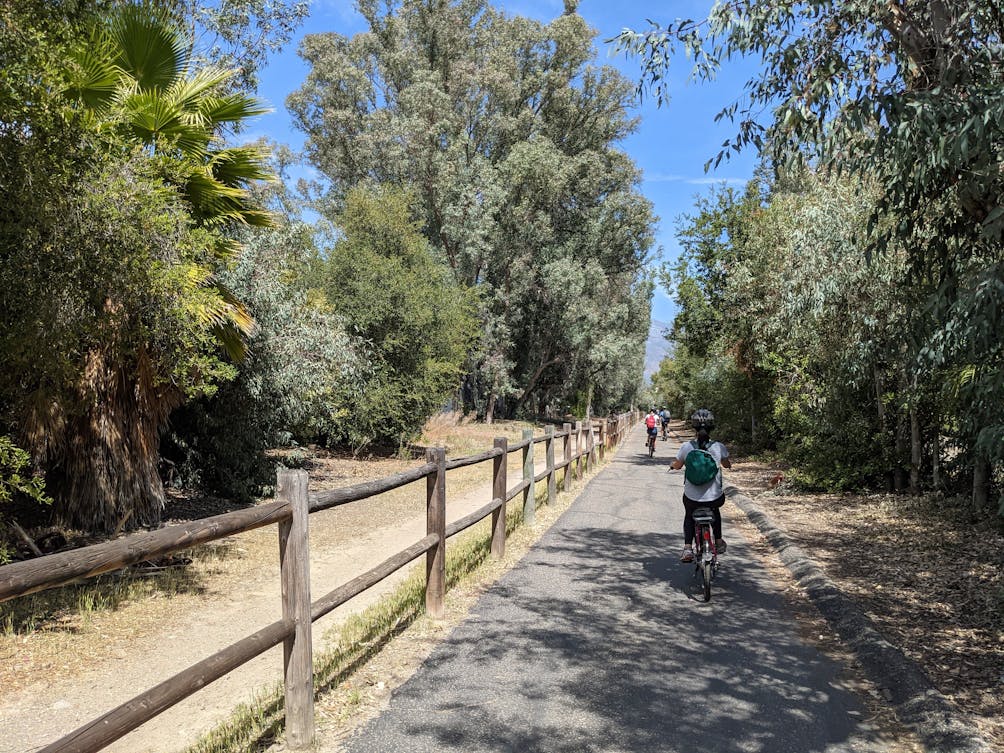 From here, it's only about 5 miles to Ojai; the trail bends east at the outskirts of town at Rotary Community Park. Pass by Topa Mountain Winery (you can enter directly from the bike path) and soon reach Libbey Park, the town's premier public green space and a great stopping point to park your bikes and have a picnic. Walk around, enjoying the town's boutique shops and restaurants. For coffee, try Ojai Coffee Roasters; for beer, go for Topa Topa Brewery; and for burritos, head to Ojai Tortilla Factory. Don't miss Bart's Books, the famous local literature store that contains something for everyone in a beautiful setting.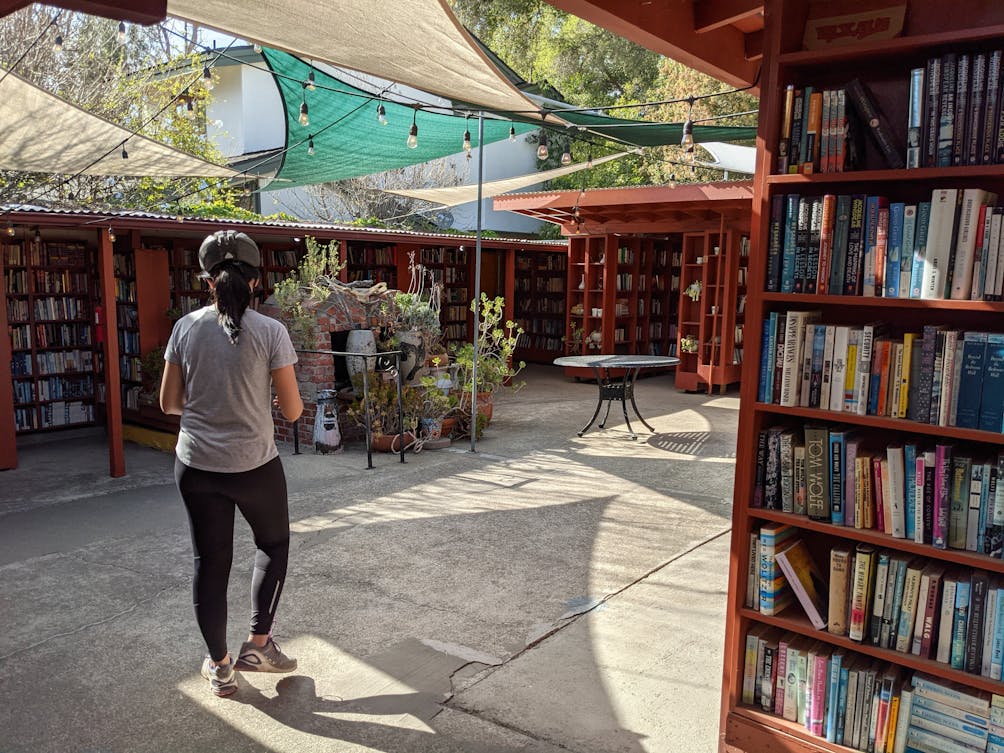 When you're refueled and ready, head back to your bikes at Libbey Park and hop on the trail for an easy, gradually descending 15-mile coast back to Ventura. Ride on!
E-bike Bonus: Too tired for such a long route? There's a two-tire for that! Rent pedal-assist e-bikes from local spot eBike Adventure (Shepherd, the owner, is super friendly and has great rates!).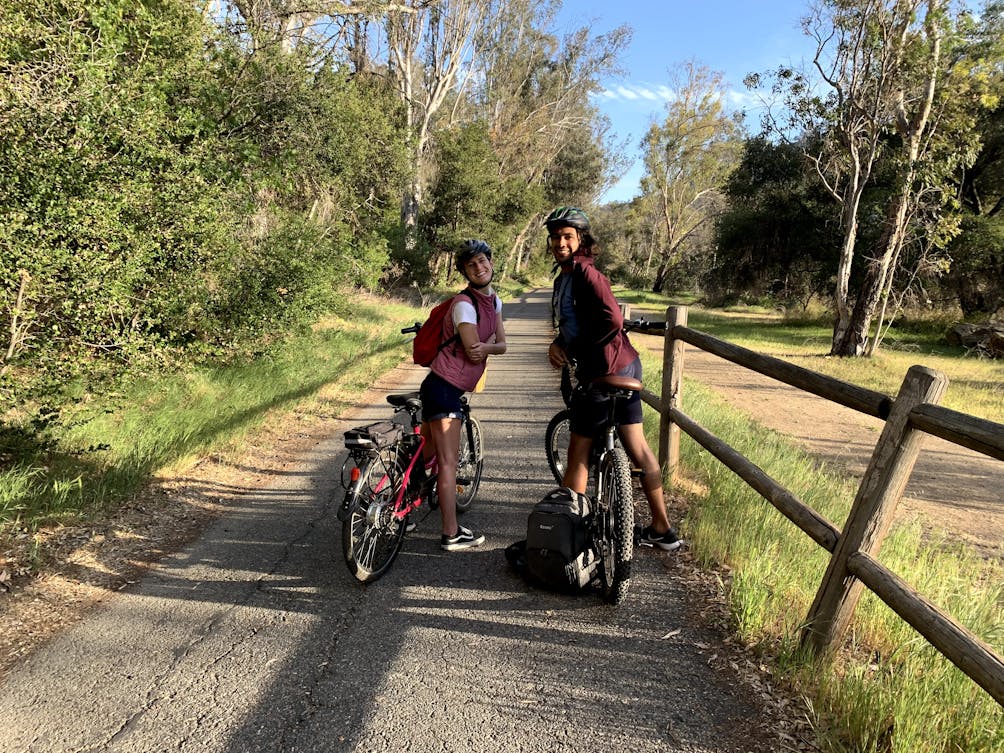 To get to a typical Ojai Valley Bike Trail starting point (this one at Rex St. and Dubbers St.), take the US-101 to the California St. exit in Ventura. After 3 blocks heading north, turn left onto Main St., followed by a right onto Olive St. Pass the CA-33 entrance and take the next left onto Rex St. to find the bike path (find street parking nearby). Dog-friendly (you can also walk along the bike path)!
Story and photos by Matt Pawlik.
Bring the Outdoors to Your Inbox
Sign up for our weekly email and stay up to date on where to explore in California.
* No spam, that's a funky food!