Storied SF Adventure
San Francisco Storywalk at the Presidio and Crissy Field
Step outside and into a storybook adventure that also includes majestic horses, West Bluff Beach waves, and iconic San Francisco views. One square mile is all that's needed for this A+ outing that's great for a family.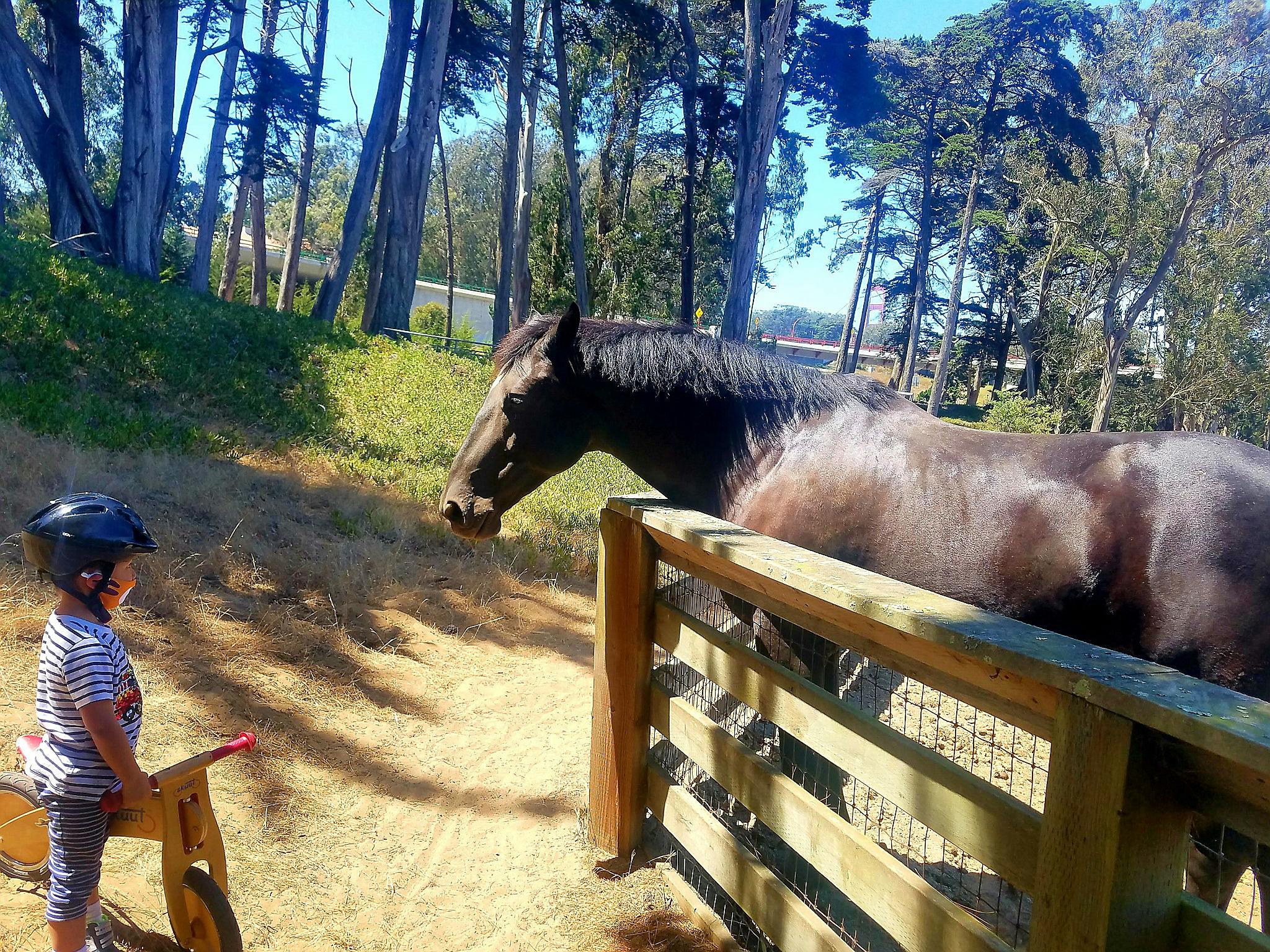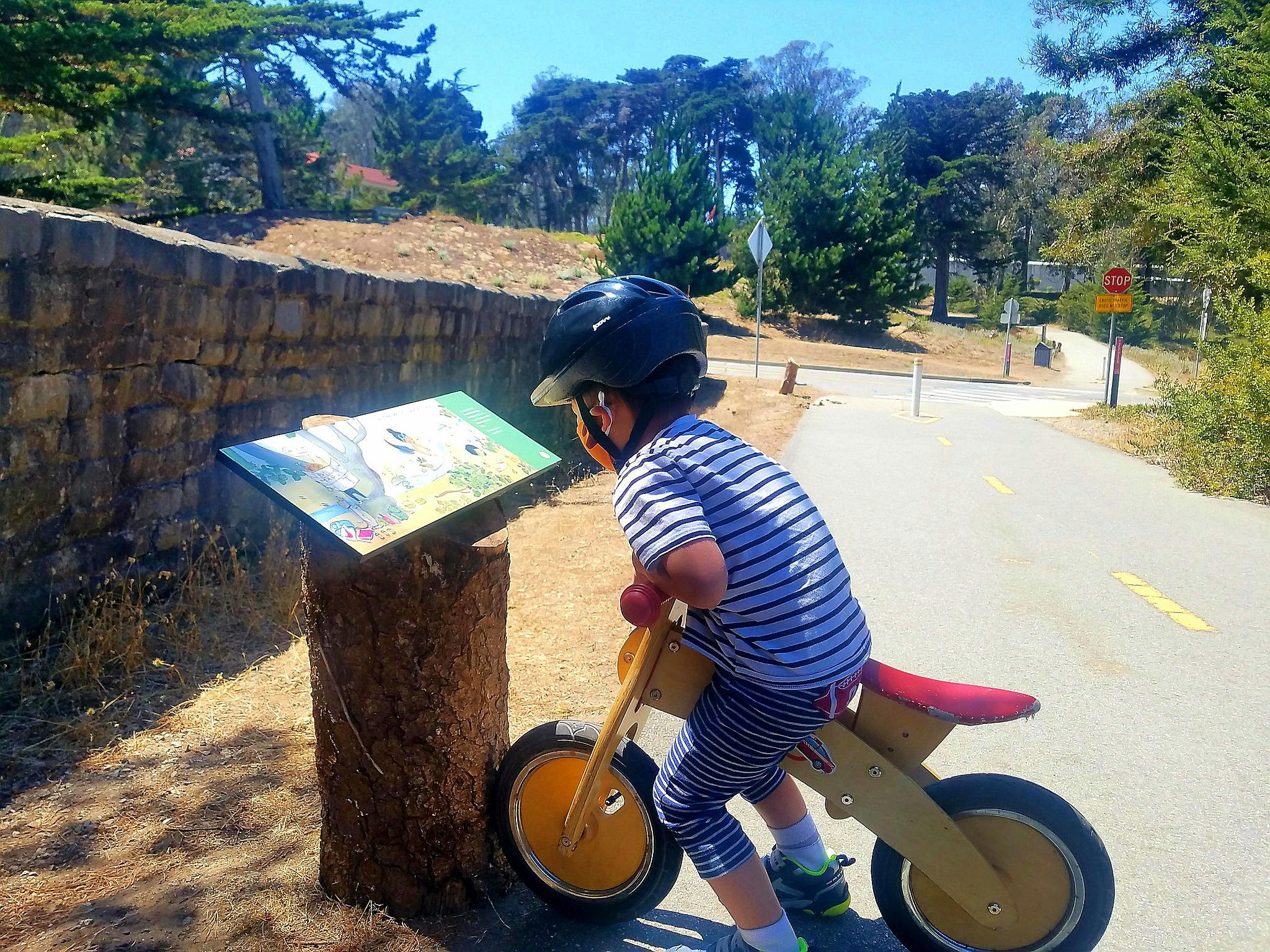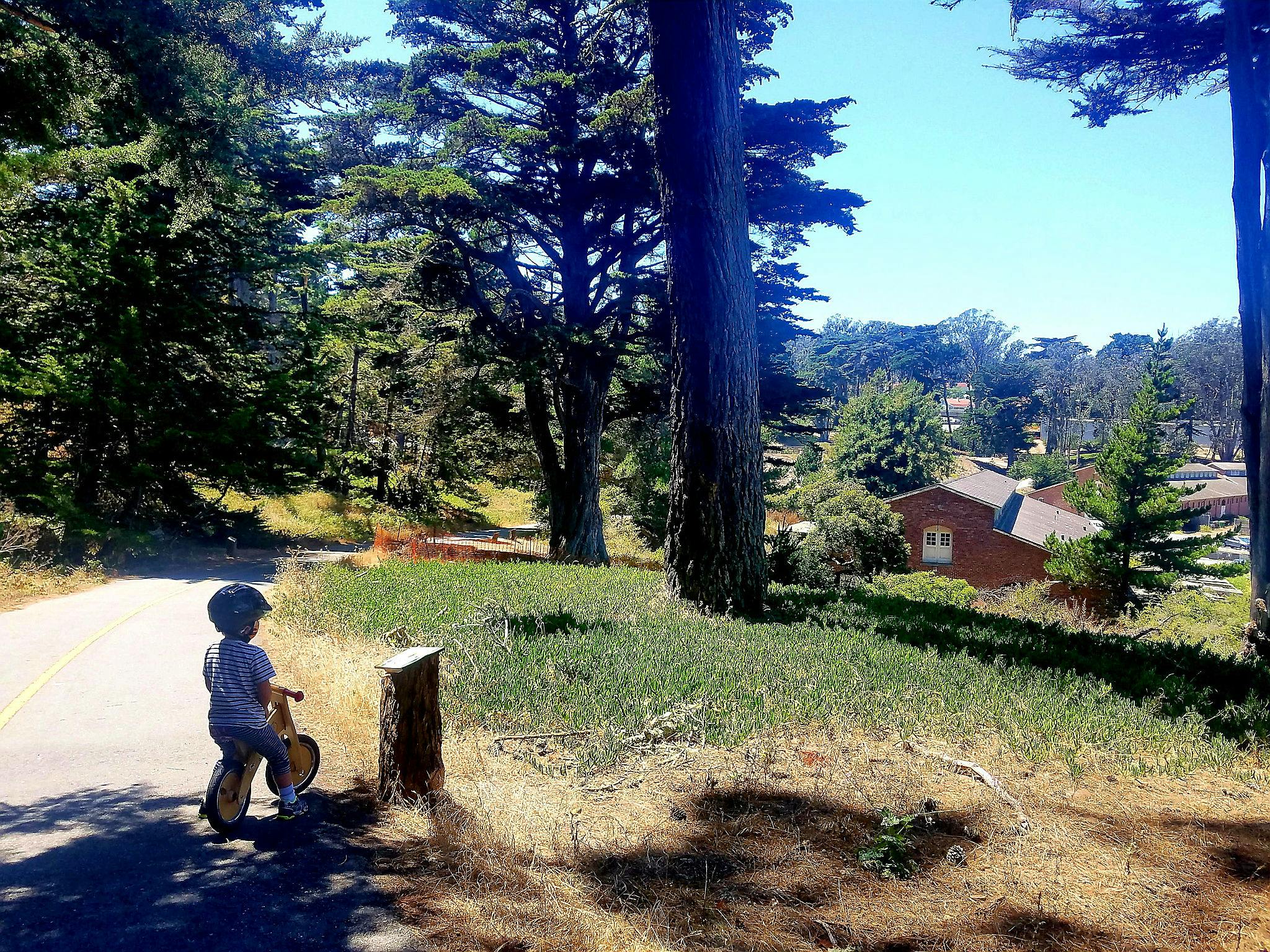 Start near McDowell Avenue and Cowles Street, where the Buffalo Soldier Cavalry once housed their horses (free all-day parking). Walk east along Presidio Promenade to the intersection of Lincoln Boulevard and Patten Road. From the top of this hill, embark on a storybook adventure reading Allison Farrell's story "The Hike," a tale that unfolds as you walk panel to panel looking at the illustrations overlaid with text. As you pass story-panel #11, be sure to also turn around to see the majestic horses housed in the area.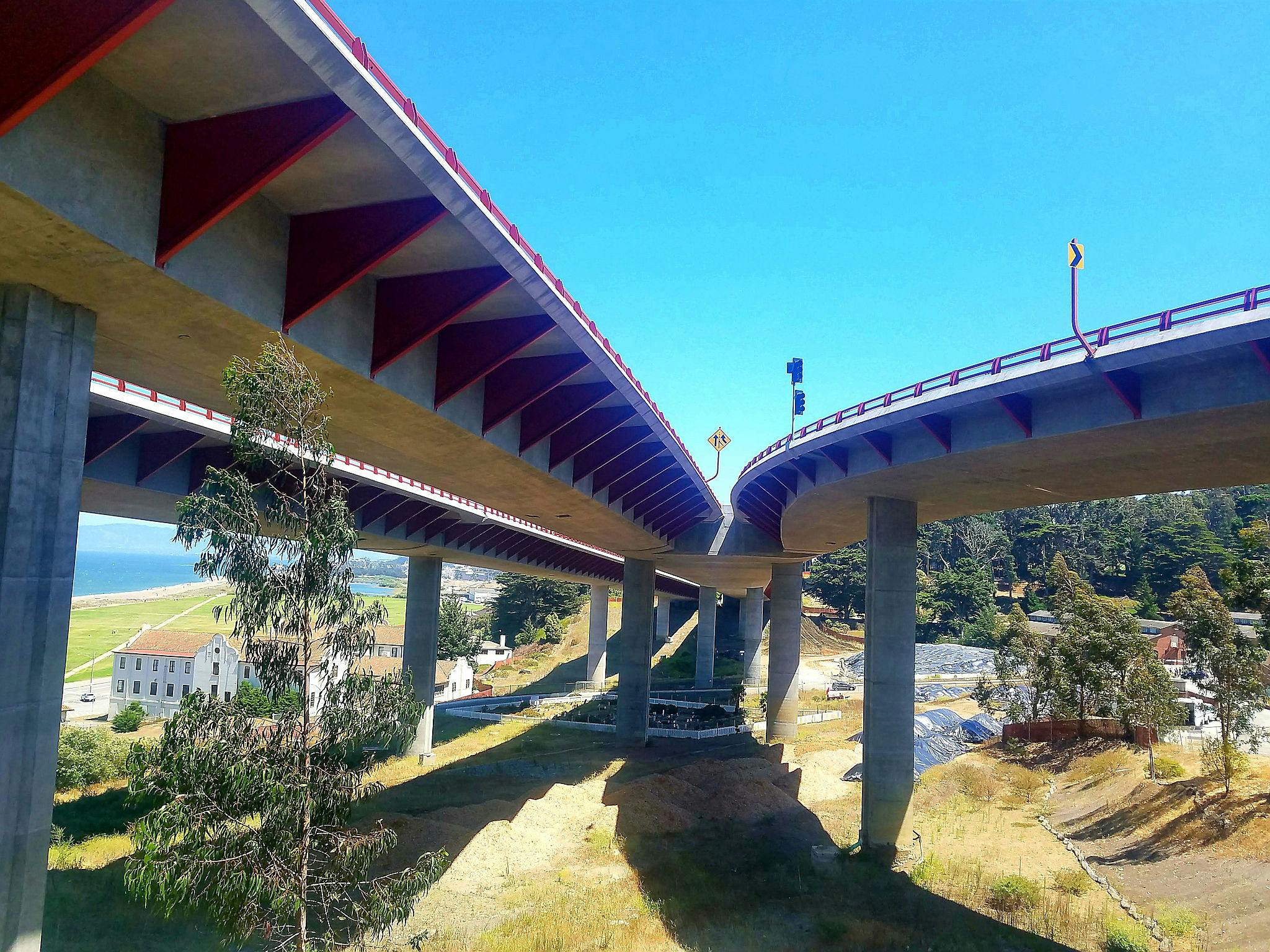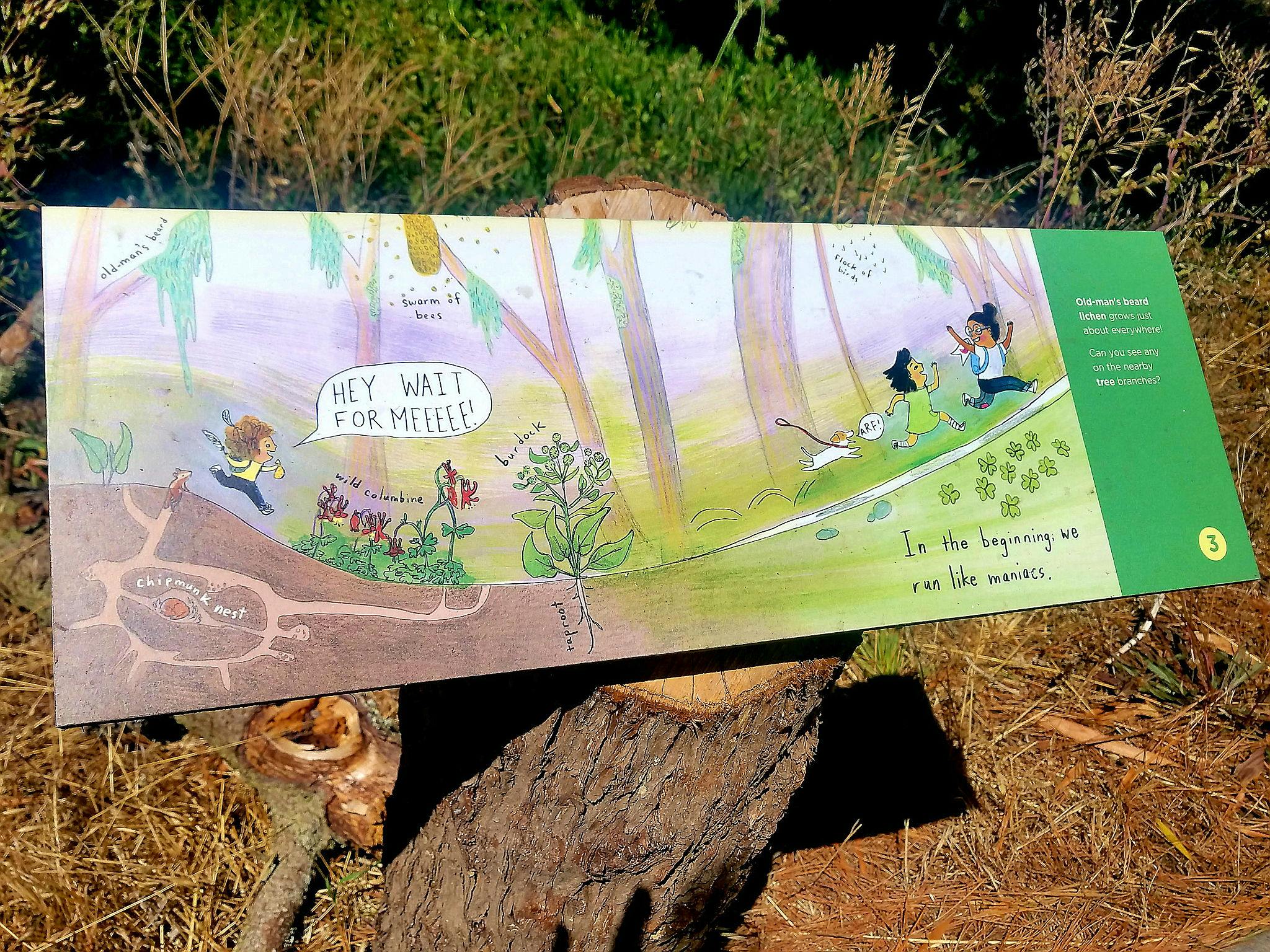 Traverse a wooden footbridge, and cross beneath a thundering concrete jungle of crimson overpasses leading to the Golden Gate Bridge. The Storywalk concludes at the Crissy Field Overlook and its exceptional views of the bay, Golden Gate Bridge, and ships sailing past Alcatraz. There's also a lime-green box here titled "Adventures," providing illustrated maps of the Presidio. Grab one for reference.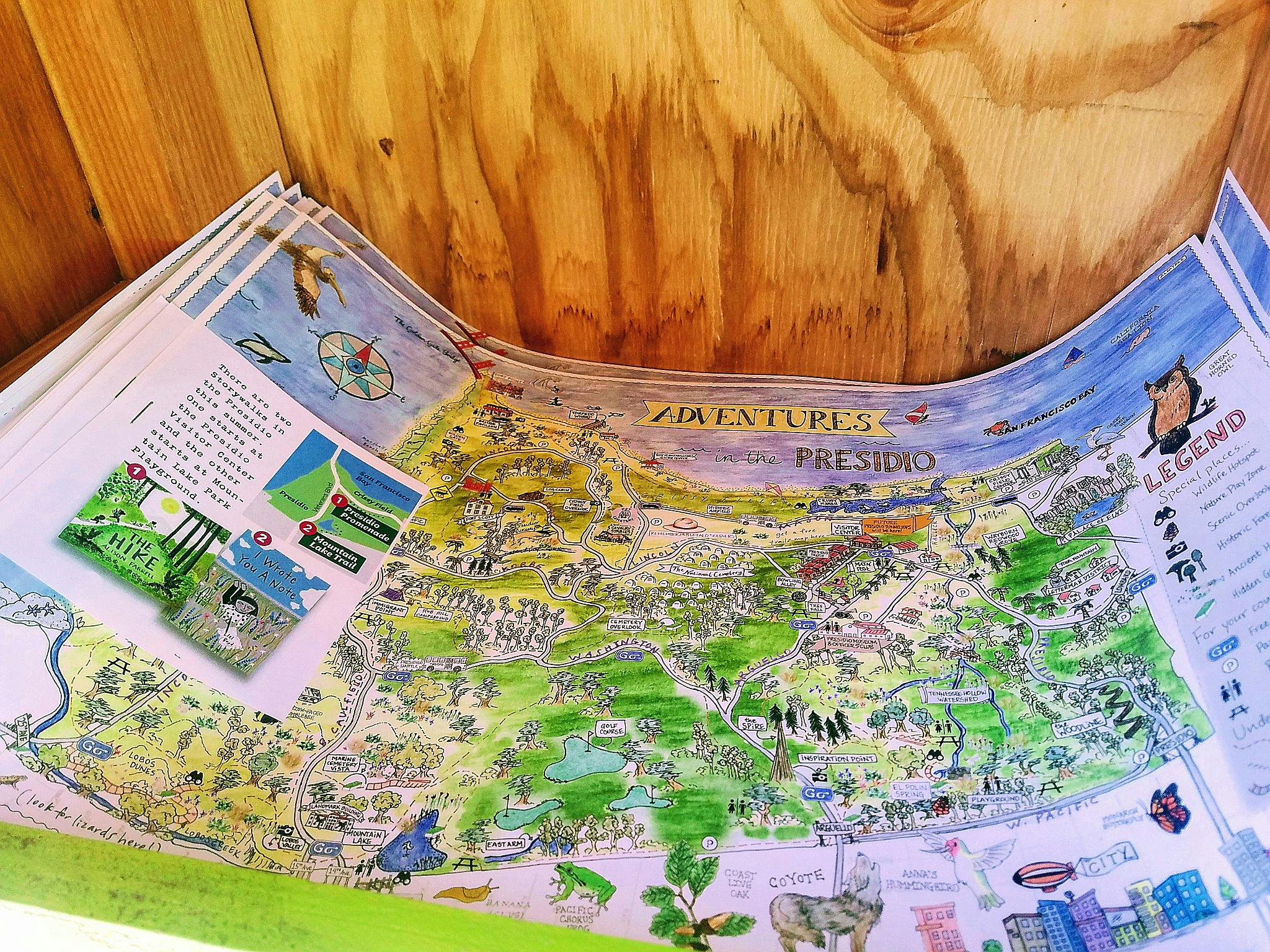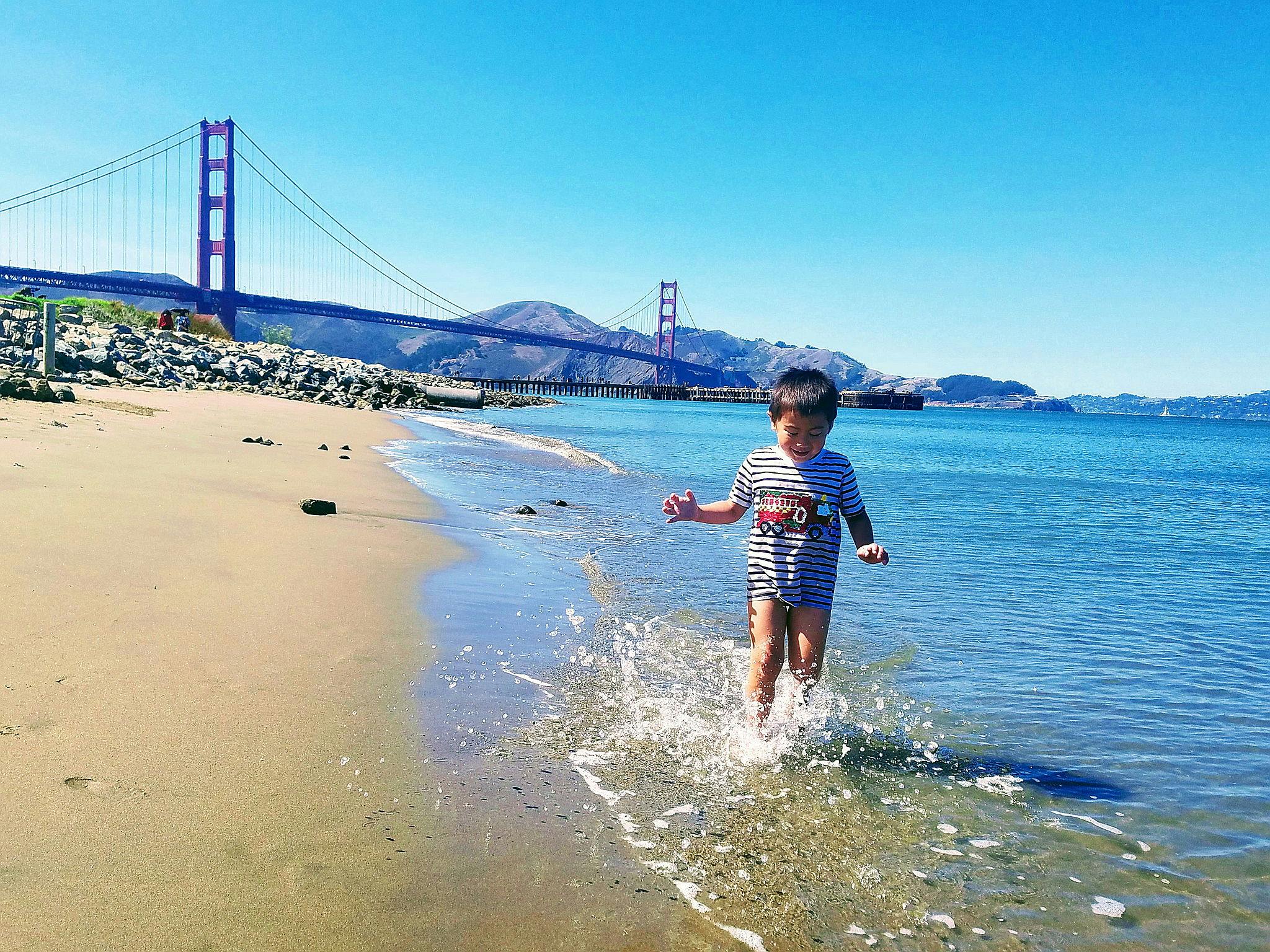 Approximately 50 meters beyond the end of the Storywalk, make a sharp right at the intersection of Lincoln Boulevard and Crissy Field Avenue. Descend along the scenic bike-and-pedestrian-only pathway, then continue north (towards the water) to West Bluff Beach, where you can splash in the gentle waves amidst the backdrop of Alcatraz and the Golden Gate Bridge.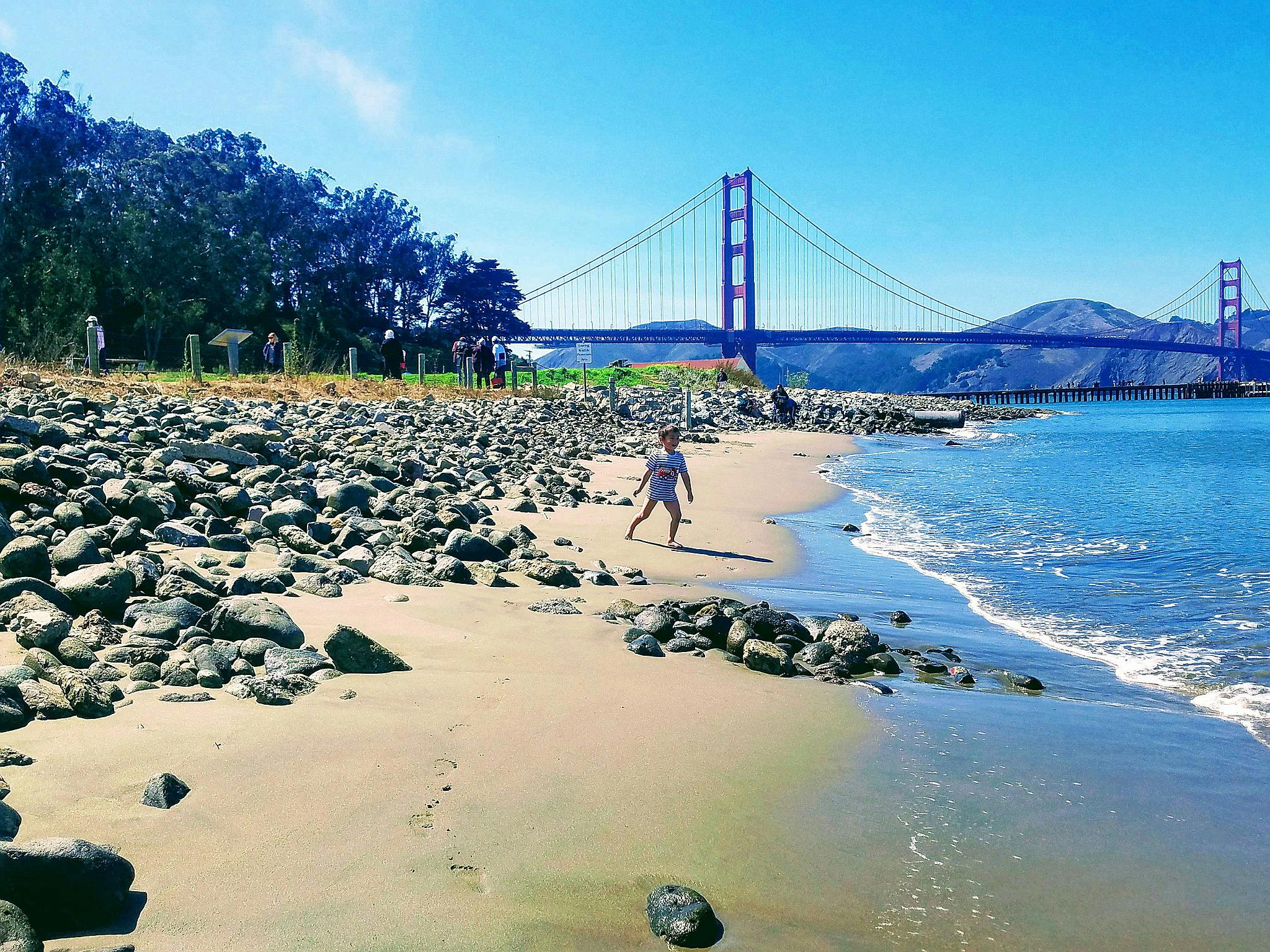 Find parking across the street at Presidio Cavalry Barracks and Stables near McDowell Ave. and Cowles St. West Bluff Beach is dog-friendly. Picnic tables and restrooms are closed due to Covid-19, but well-maintained port-a-potties near the Warming Hut offer a decent substitute. To get back to your car, use your map (from the green "Adventures" box) to navigate back to McDowell and Cowles. 
Approximate Distances and Locations of Points of Interest:
Stables (parked car) to Beginning of Storywalk: (0.2 mile)
Storywalk: (0.5 mile)
End of Storywalk to West Bluff Beach (0.6 mile)
West Bluff Beach to car (0.5 mile)
Equestrian Field: (Location: off to the side of the Storywalk. If you look back when you get to the wooden footbridge around Story Panel #11, you should see the horses)
Buffalo Soldier History Plaque: (Location: close to Story Panel #11. Next to the bridge you will also see the Buffalo Soldier History Plaque along with some very interesting history about horses in the Presidio).
Bring the Outdoors to Your Inbox
Sign up for our weekly email and stay up to date on where to explore in California.
* No spam, that's a funky food!