Forest Bathing By Land & Sea
Nature and the Monterey Bay Aquarium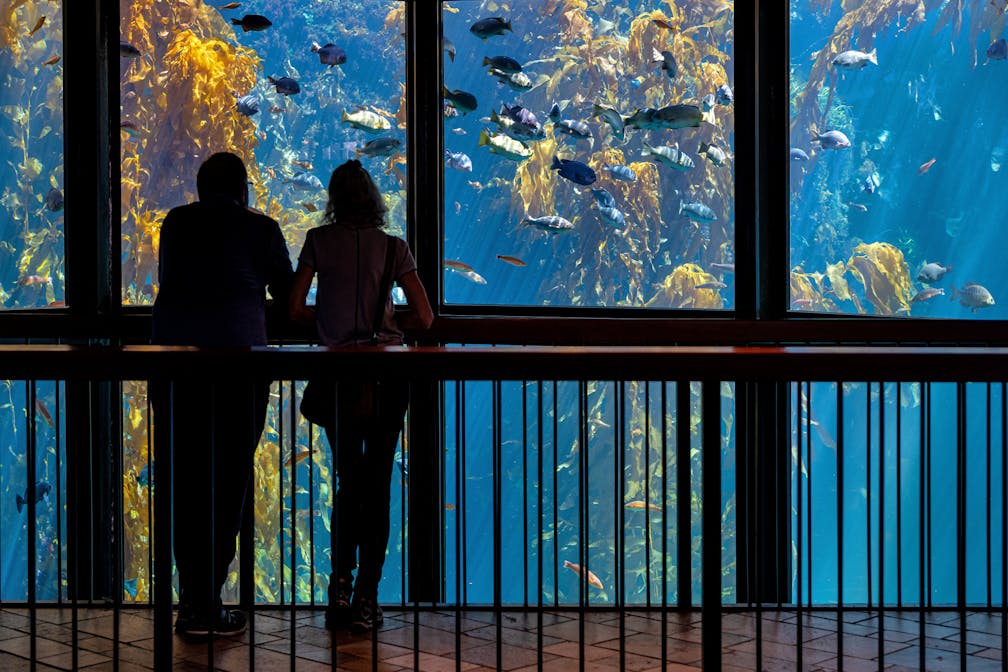 Spend time in nature at and around the Monterey Bay Aquarium. Surround yourself with the tranquility of the Aquarium's swaying Kelp Forest exhibit; then soak in more serenity hiking in a magical redwood forest in Carmel Valley or Big Sur. Try some aromatherapy courtesy of the fragrant native coastal plants and the misty ocean breeze along nearby biking and hiking trails. Journey the waterways in the birding haven of Elkhorn Slough. Creature comforts abound at the Aquarium—from the spellbinding bilingual Into the Deep/En Lo Profundo exhibit to the kids' favorite "Underwater Explorers" surface scuba program.
Forest Bathing by Land & Sea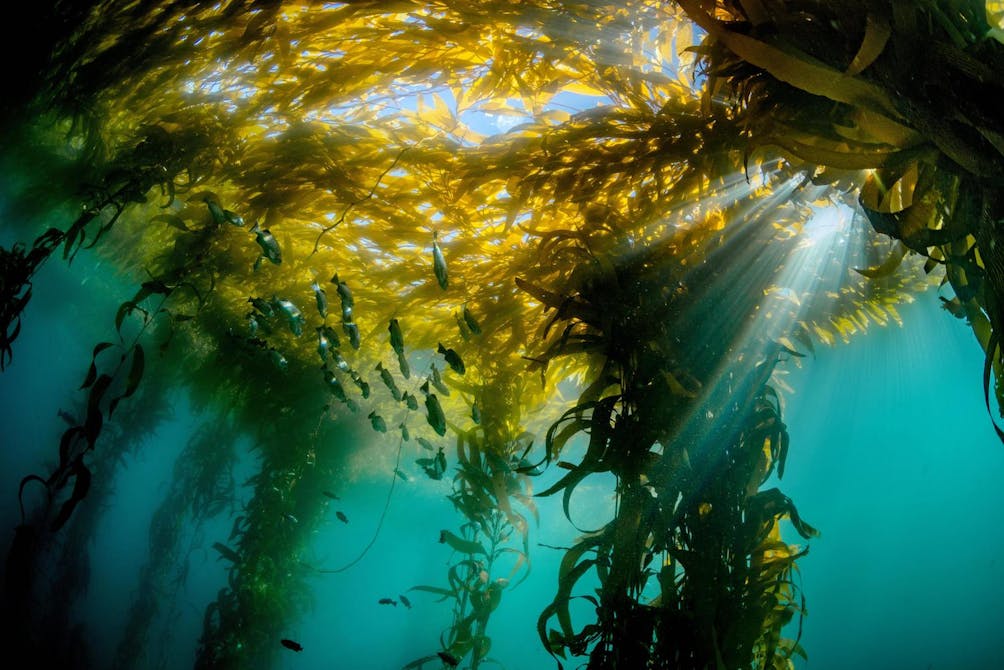 Get into the flow at the Monterey Bay Aquarium's tranquil Kelp Forest, one of the tallest aquarium exhibits in the world. It's a three-story living entity where forest bathing is cast in brilliant light, thanks to the sunbeams glistening through the gently swaying kelp fronds. Schools of anchovies add extra glitter, as do the golden garibaldis (our California state marine fish) gliding along with leopard sharks.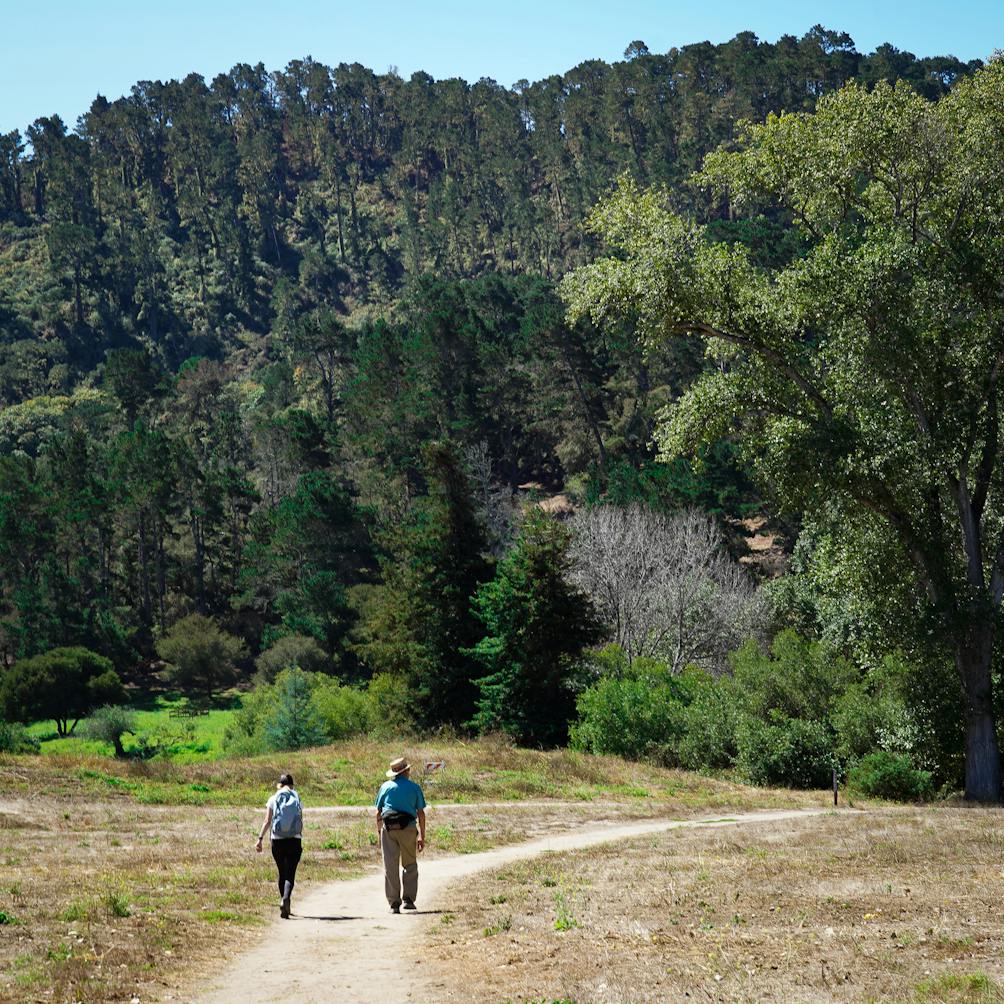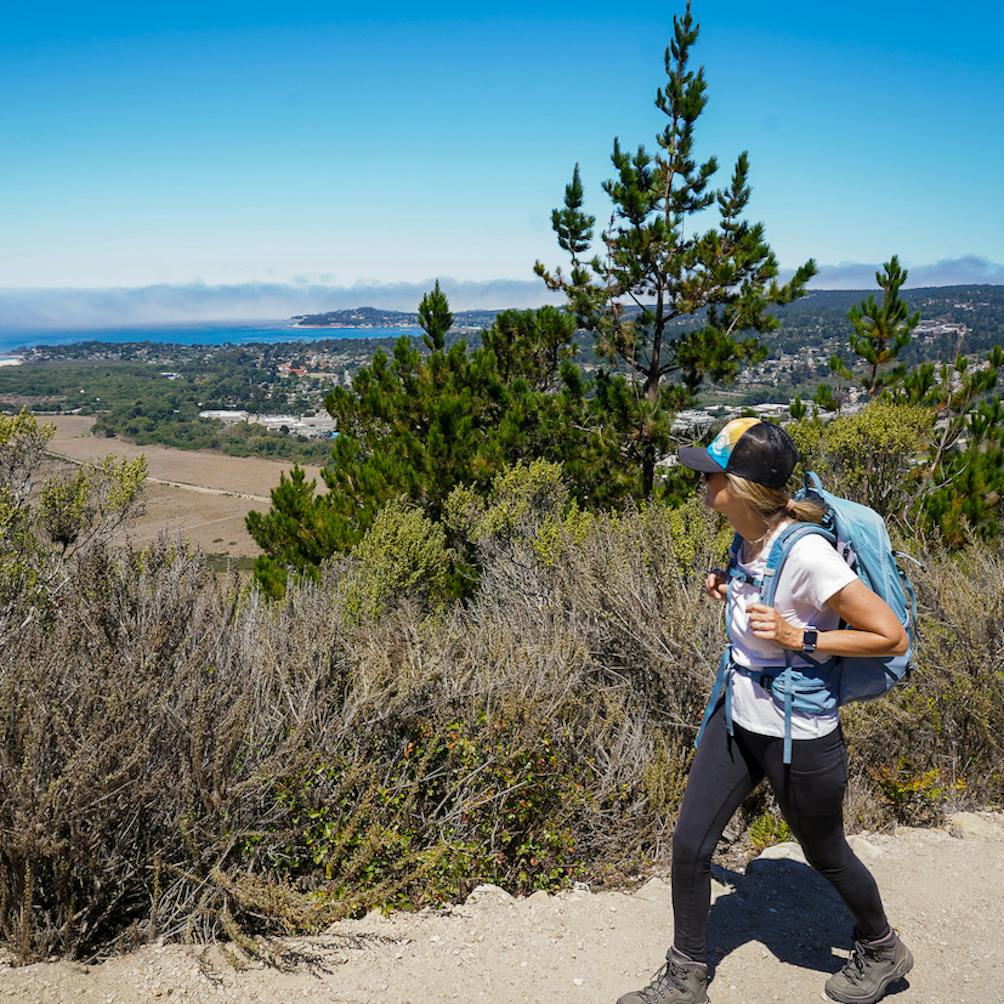 After visiting the Aquarium, be sure to soak in the oak and redwood forests of Monterey County. Locals love Palo Corona Regional Park, where a 4.5-mile (round-trip) hike passes through a magical oak forest and up to Inspiration Point. Here the cooling breeze of Carmel Bay combines for an aromatherapy of salt, sea, and fertile soil. 
Pfeiffer Big Sur State Park has an easy and scenic 3-mile (round-trip) hike through coastal redwoods and up to Pfeiffer Falls and Valley View Overlook. The 60-foot falls are lovely, but it's the vista that inspires awe as you gaze toward Point Sur Lighthouse. Tip: Post-hike, visit lilac-colored Pfeiffer Beach.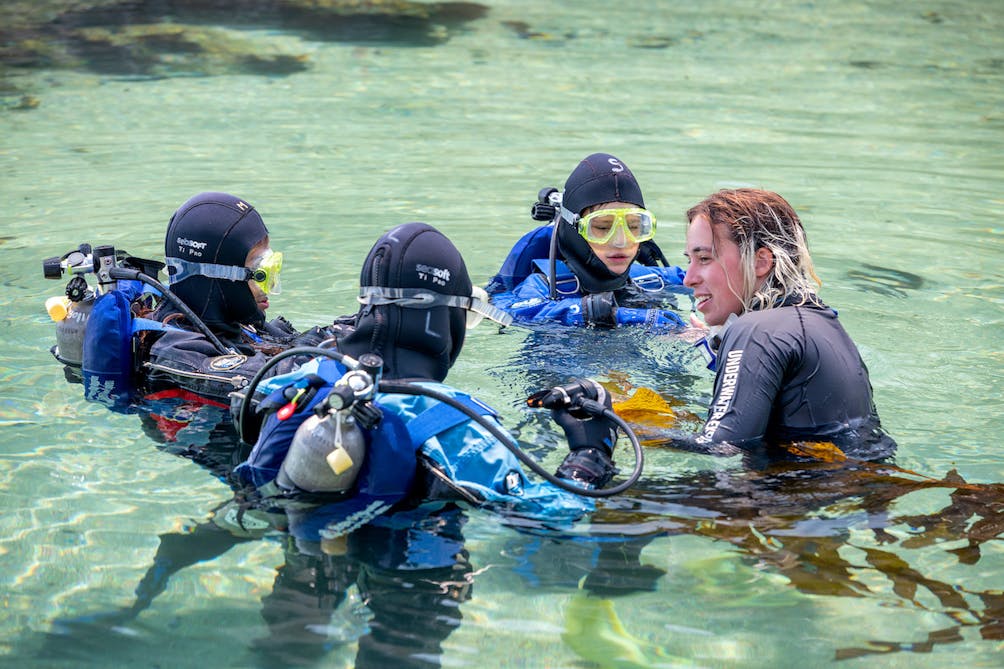 BONUS: Monterey Bay Aquarium's popular Underwater Explorers summer program for kids runs through Labor Day. Created for kids ages 8 to 13, this adventure safely introduces scuba diving as expert divers lead lessons in the sheltered Great Tide Pool. Kids will encounter and learn about a variety of animals, all while in the comfort of a dry-suit.
Slough Down, See the Birds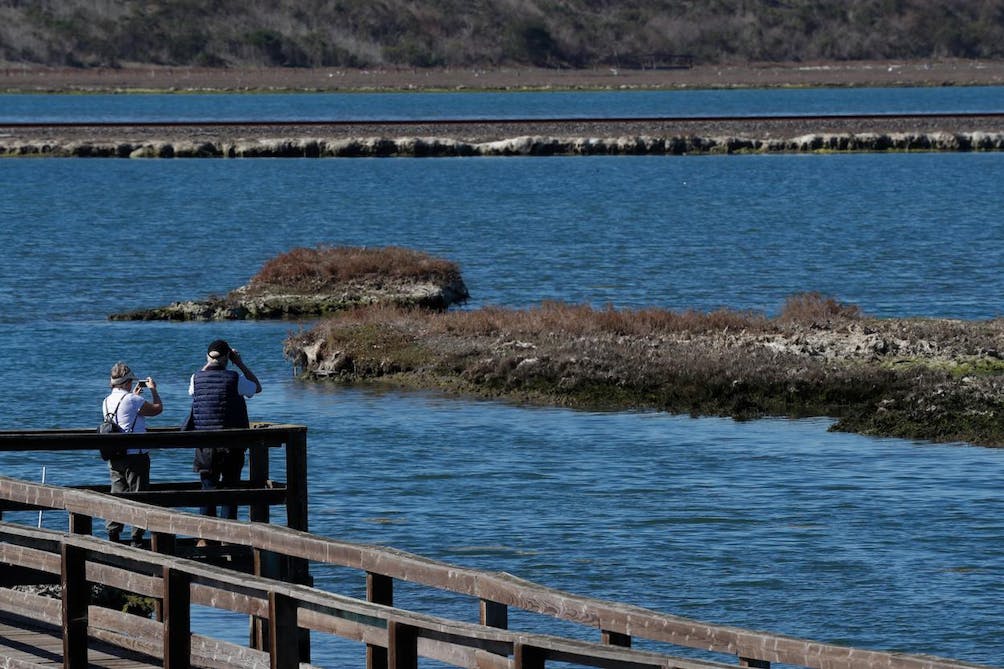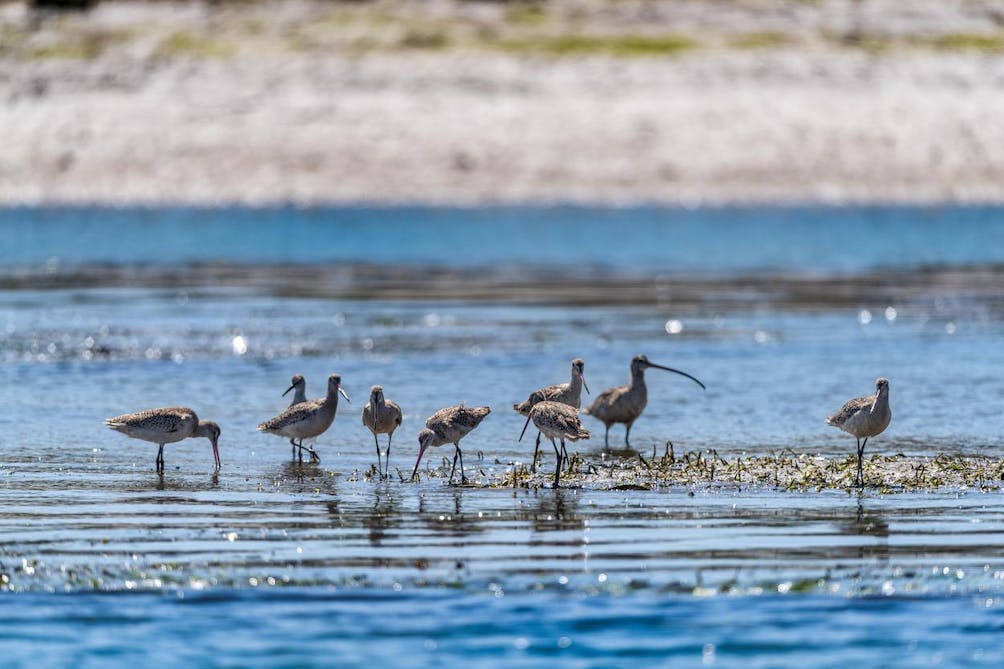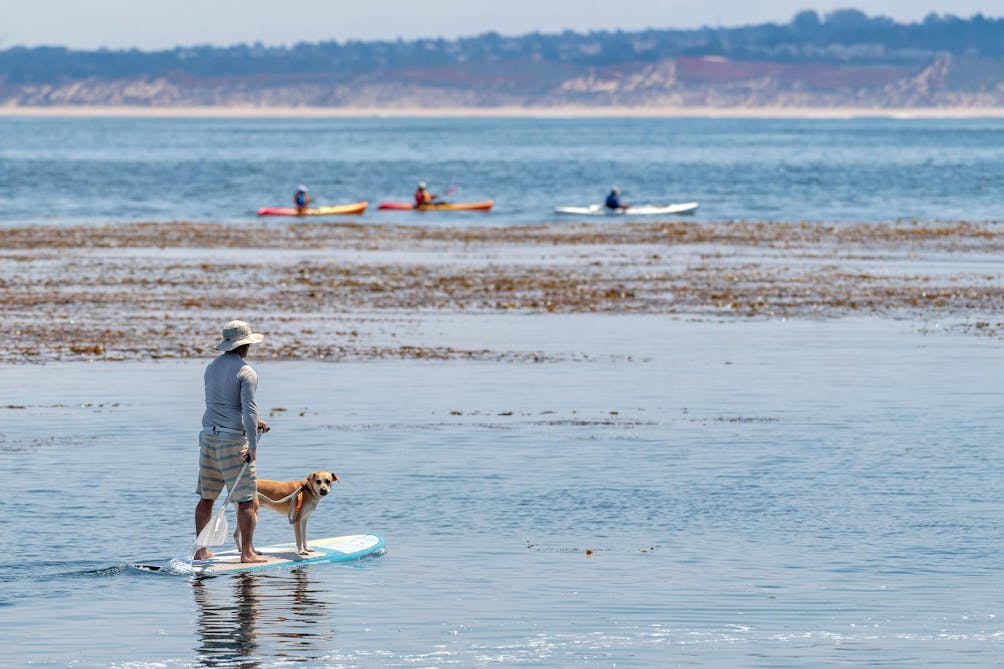 The Monterey Bay Aquarium is an ideal starting place for activities like whale-watching, scuba lessons, and kayak trips. You might spy otters as you float above sea kelp and—thanks to the Aquarium—know what lies beneath.
Bird and animal aficionados can venture beyond the Aquarium to Elkhorn Slough near Moss Landing. The slough is a huge tidal salt marsh that attracts birds (and birders!) from around the world. More than 300 species of birds thrive here. Try a complimentary guided excursion like Bilingual Bird Walks and Mindfulness tours.
You can also rent a kayak to explore the 7-mile-long slough independently, even if you're new to paddling. Sea otters, harbor seals, and brown pelicans are relatively common sightings. Tip: Go in the morning for less wind. BONUS: Stop in at Sea Harvest afterward for a crab and shrimp Louie (or fish 'n' chips) overlooking the water. If you're lucky, the live entertainment includes resident sea otters.
Check out the Monterey Bay Aquarium's excellent guide to birdwatching to optimize your experience.
Creature Comforts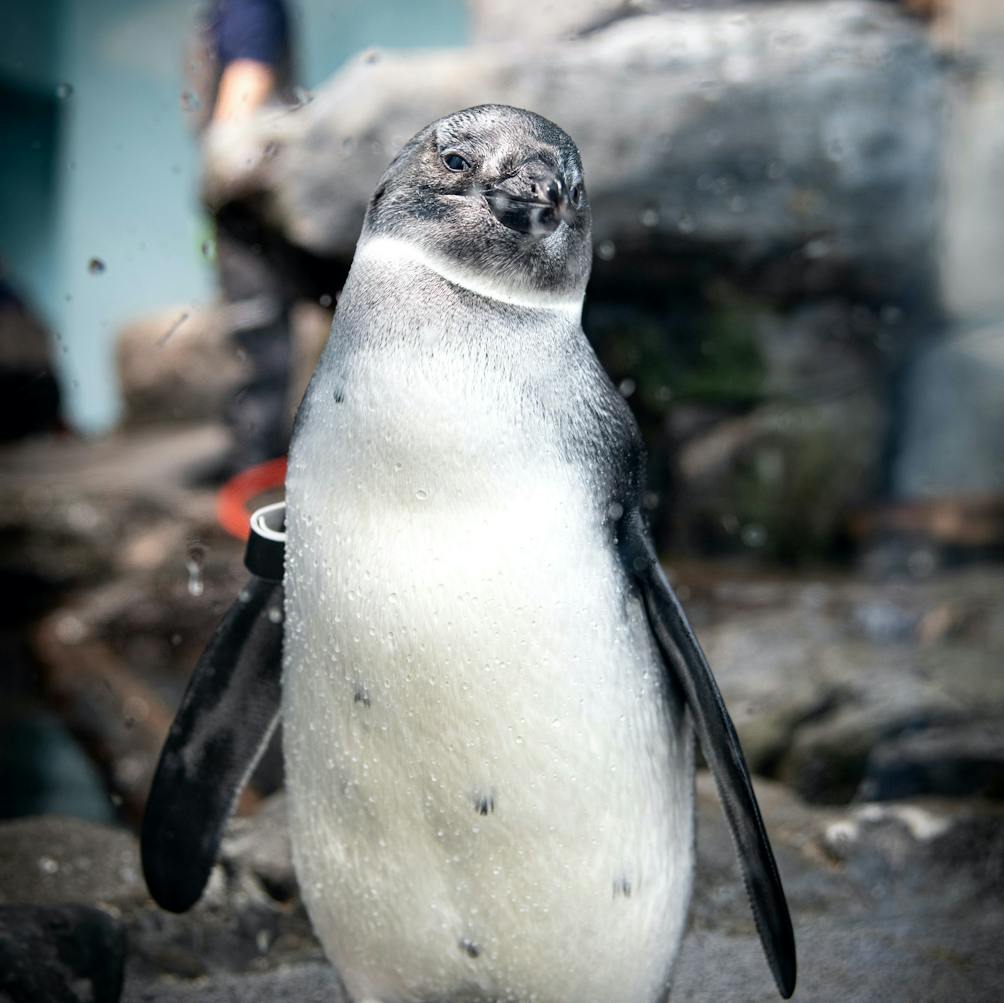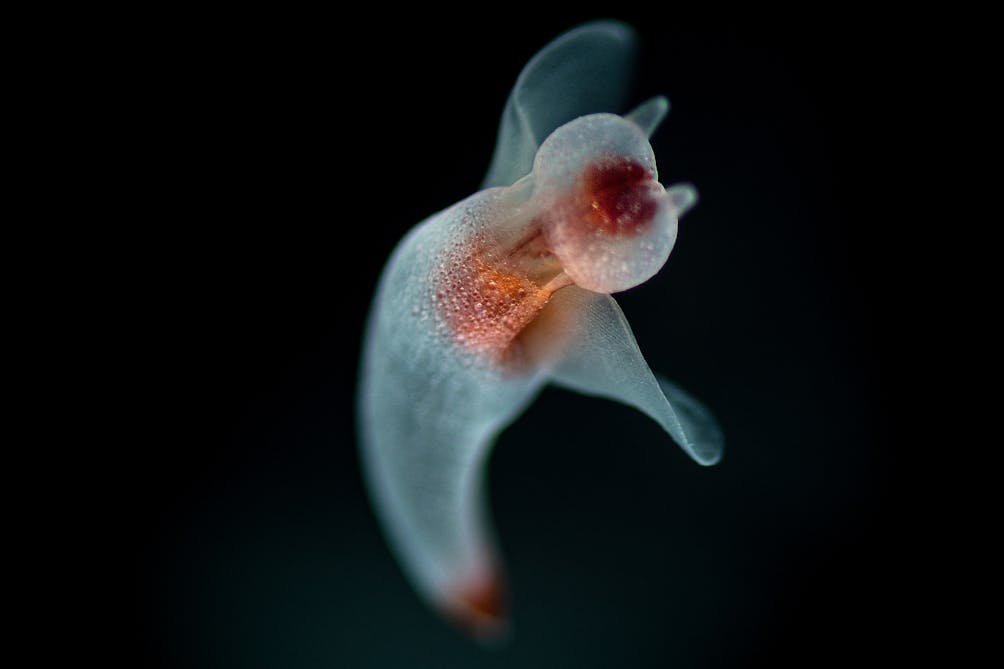 Whether it's getting a few laughs witnessing the feisty and fun juvenile African penguin named Gerry, or feeling all warm and fuzzy amid the playfulness of sea otters, or staring in awe at the sublime Japanese spider crab in the groundbreaking bilingual deep-sea exhibit Into the Deep/En Lo Profundo, the Monterey Aquarium always brings new sightings and classic creature comforts.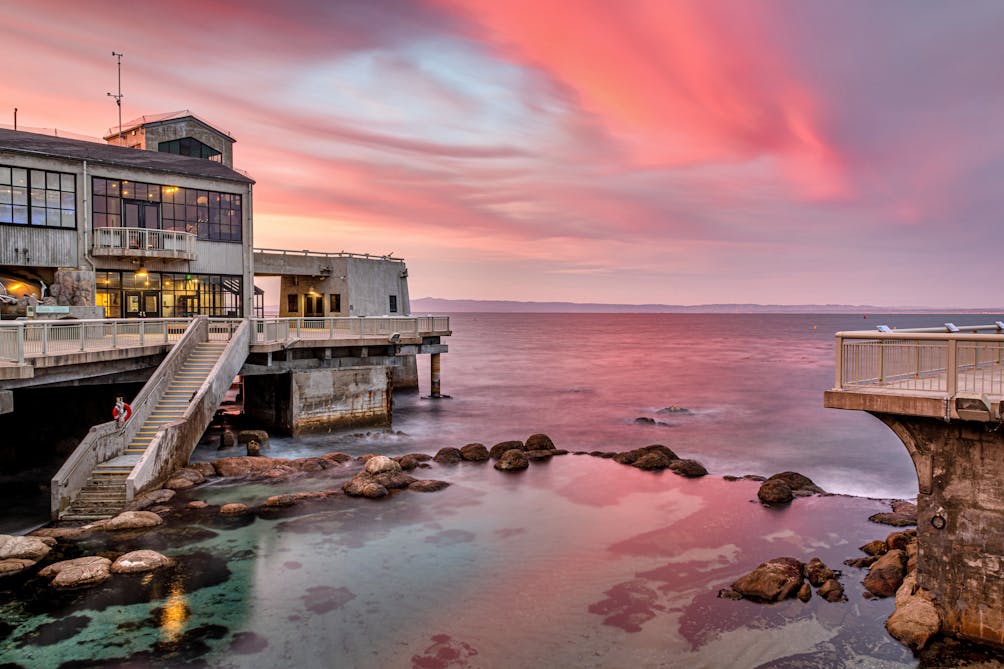 You've seen under the sea, now hit the deck! The Aquarium's expansive outdoor deck overlooks the Monterey Bay National Marine Sanctuary, where staff are standing by to help you spy humpback whales arriving to feast on their favorite foods of plankton and squid and sardines. Dolphins, sea lions, and seabirds also visit these parts and are easy to spot from shore. Learn some of the history of the bay with the Turning the Tide program.
Later in the day, stroll or bike the multi-use Monterey Bay Coastal Recreation Trail. And be sure to grab some fresh chowder on Fisherman's Wharf.
Bring the Outdoors to Your Inbox
Sign up for our weekly email and stay up to date on where to explore in California.
* No spam, that's a funky food!