Spring for a New Adventure
Spring Adventures in North Lake Tahoe for 2023
North Lake Tahoe is having a spring for the ages, with historic snow levels. This season has always been special: There are great mid-week deals, and this year the snow is going to stick around for a while—skiing until July! Make a week of it and discover a bunch of new things to do, including new lodging, traditional favorites like the family-friendly Granlibakken historic lodge, and fun new ways (farm to table on the mountain!) to wine and dine amid the snowy spring.
Oh, Snow Good!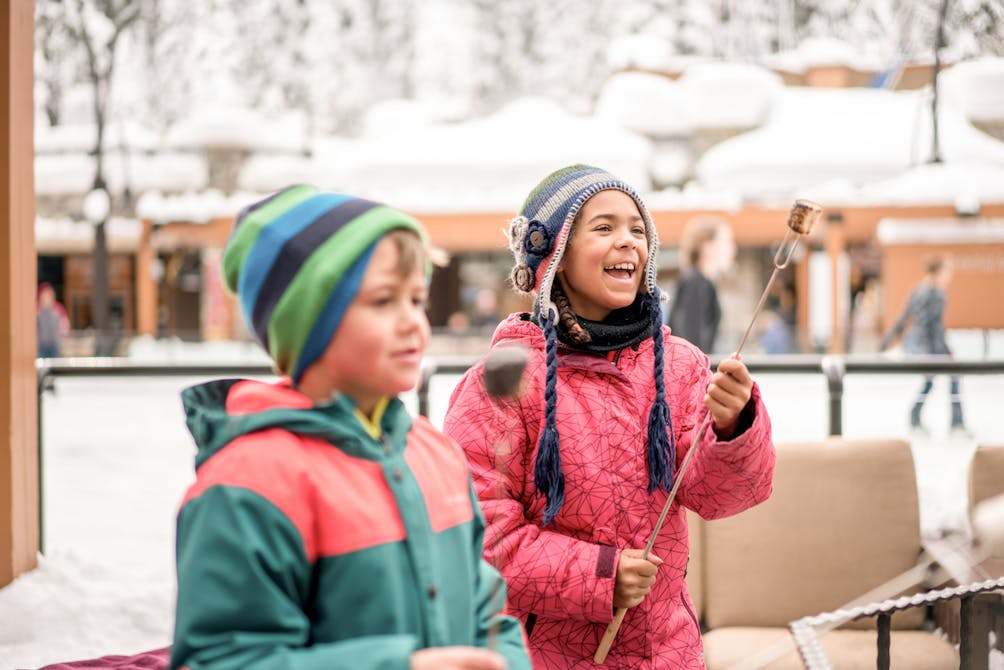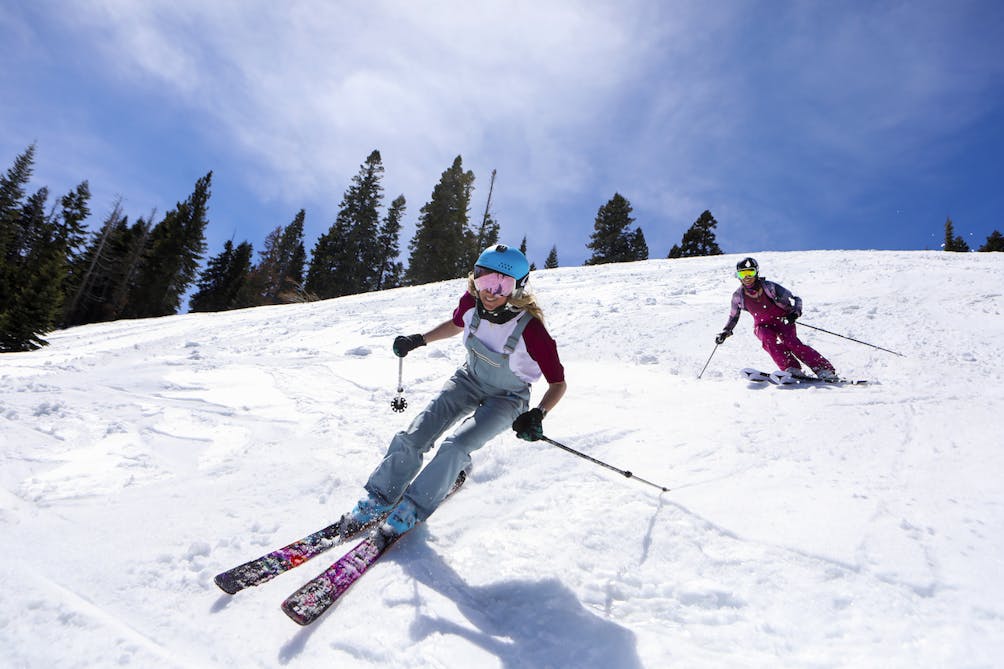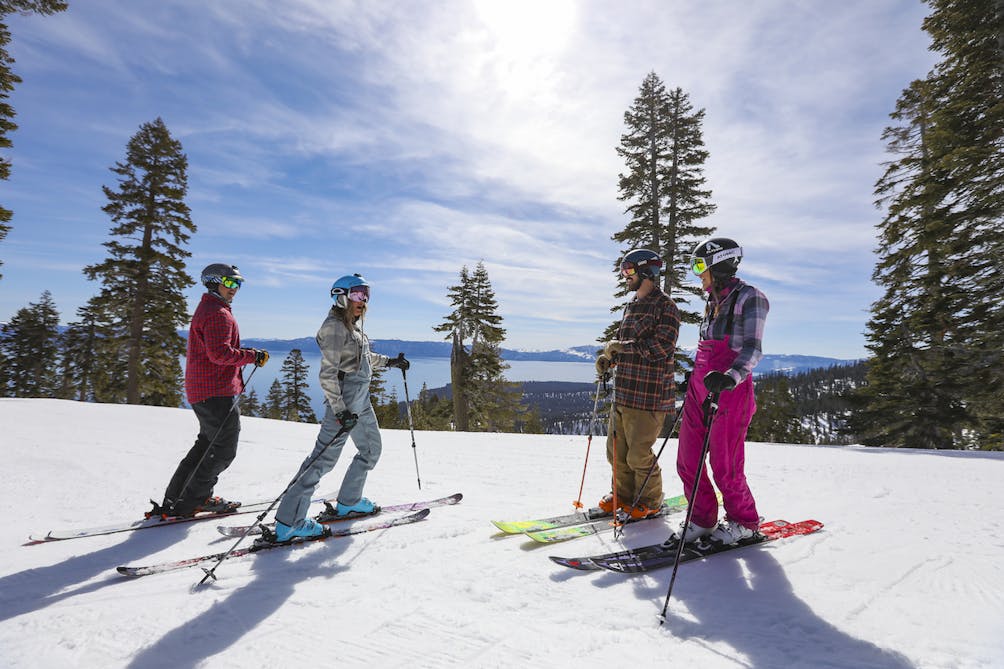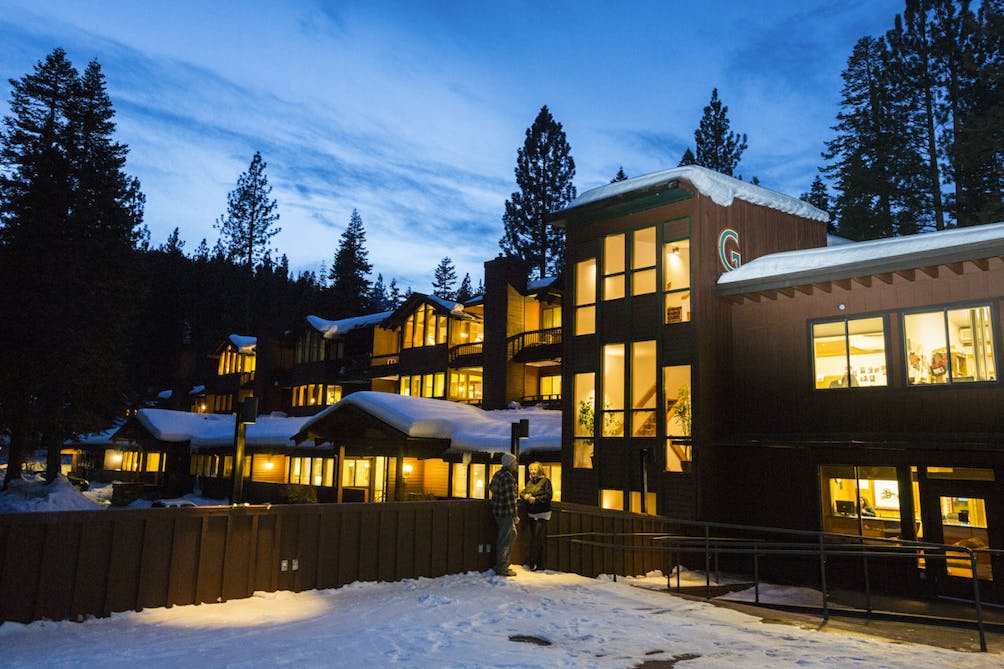 Families will love the down-to-earth and fun atmosphere at the historic Granlibakken resort. Originally a sledding hill and ski jump back in the 1920s, Granlibakken today is a charming Nordic haven, with a lodge, warming hut, spa, and condo-style units. Ski, tube, pamper yourself, and stay warm all in one cool place!
In addition to its famous downhill ski resorts, like Northstar California Resort and Palisades Tahoe, North Lake Tahoe boasts the most concentrated region of groomed cross-country ski and snowshoe terrain in North America. Tahoe Cross Country Ski Area is ideal for a trifecta of forest, lake, and mountain views. Its 21 trails bring skiers, snow-shoers, and hikers through a wonderland of ponderosa pines and white firs, expansive meadows, and huge views of Lake Tahoe surrounded by majestic mountains. There are dog-friendly trails here, too. Check out more cross-country options in North Lake Tahoe.
Find More Snowshoe, Ski, Snow Adventures, and Events
Out on the Town (+ Wine Tasting on the Mountain!)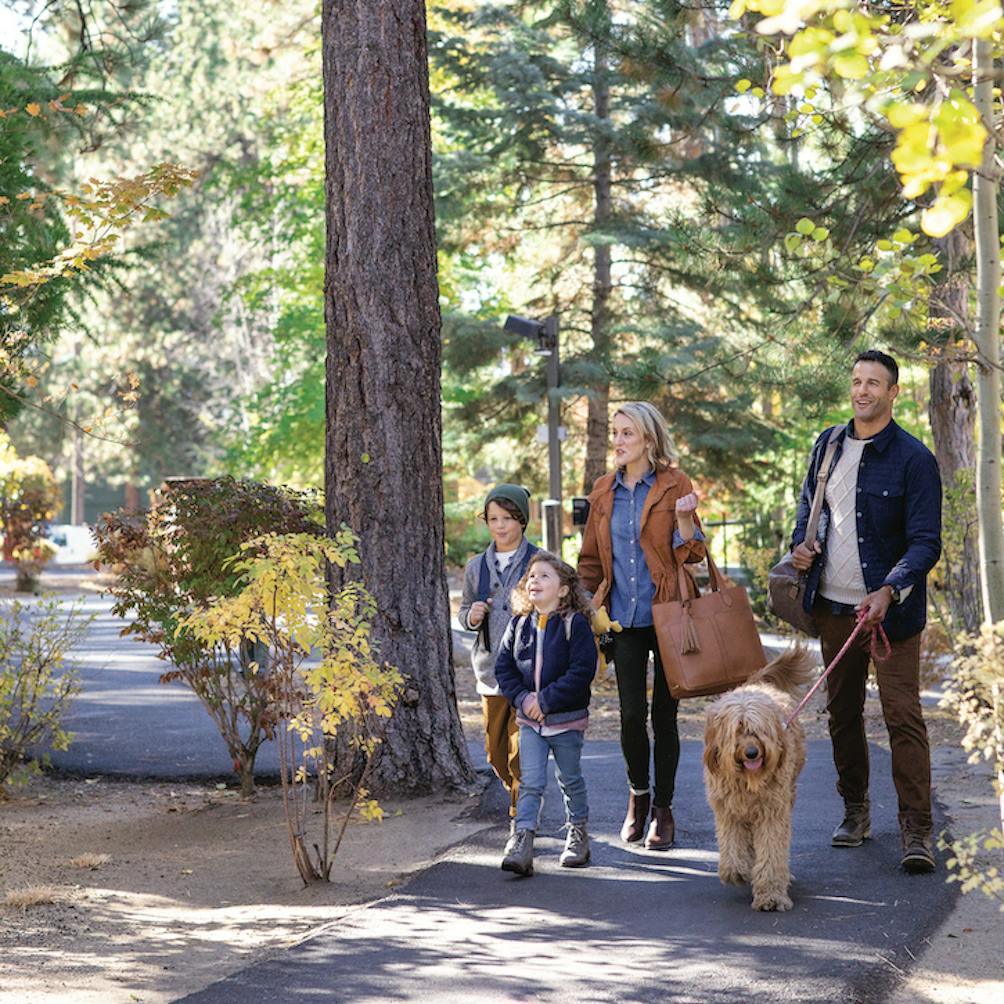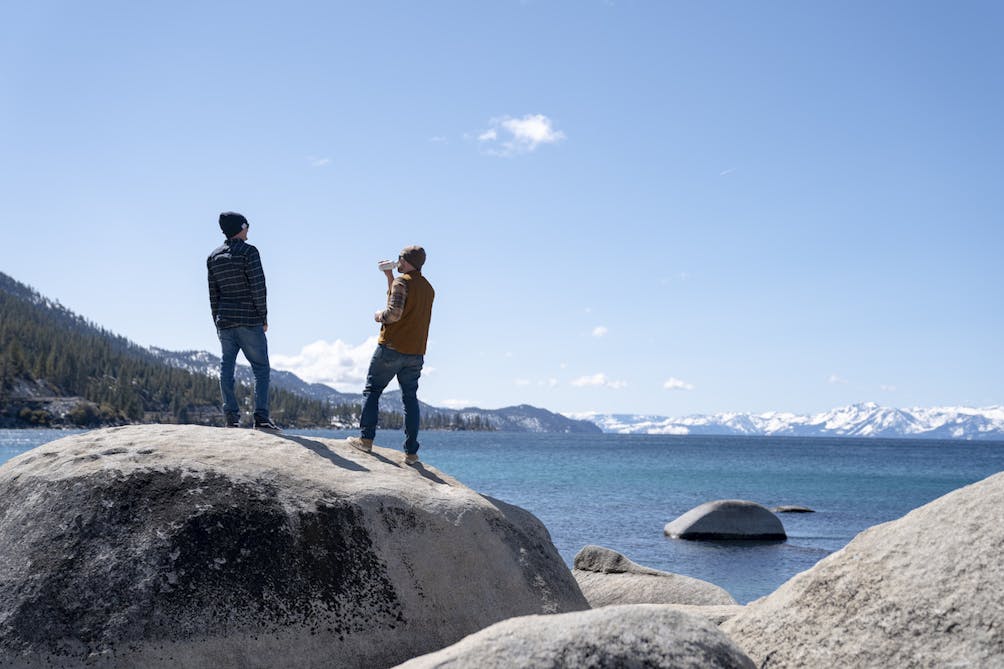 Choose a town, any town: there are 12 of them in the region! And spring brings plenty of discounted rates on lodging (mid-week pricing!) plus other good deals.
Take the fun Go to Towns Quiz and find out which towns are best suited for your perfect North Lake Tahoe vacation!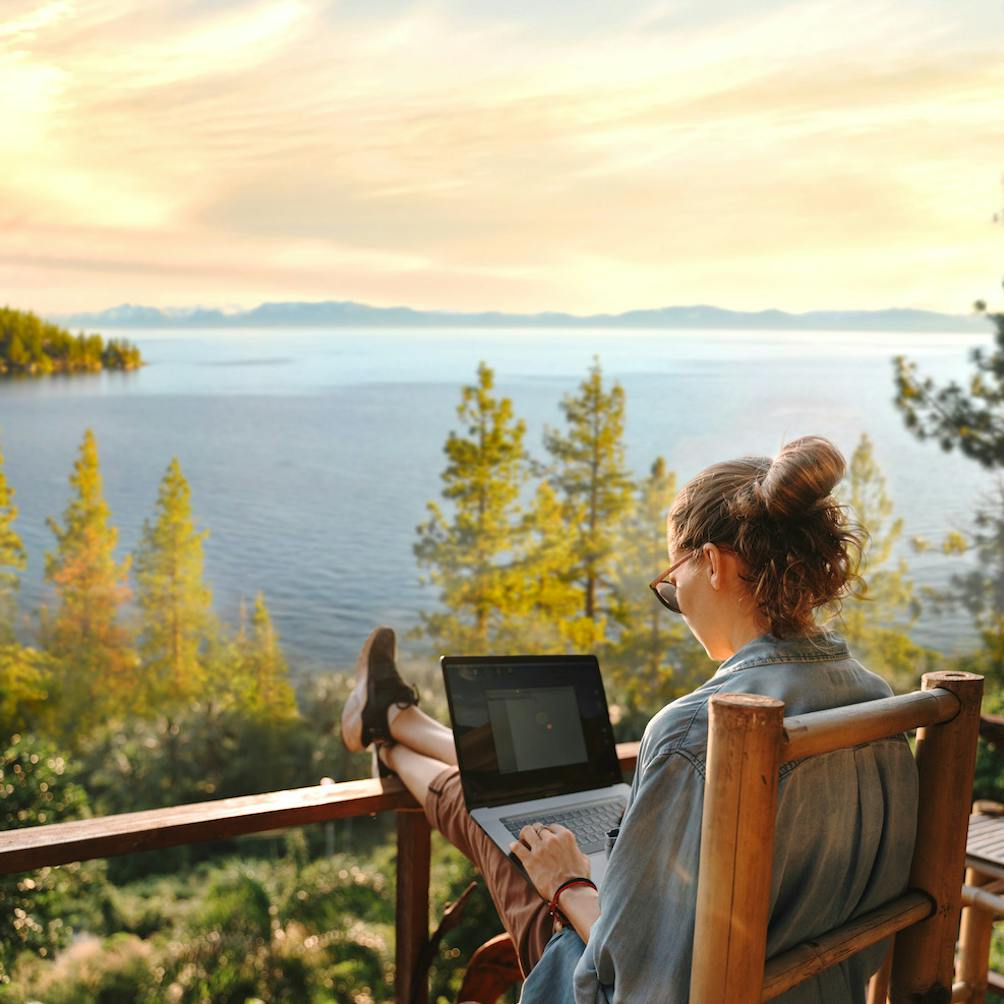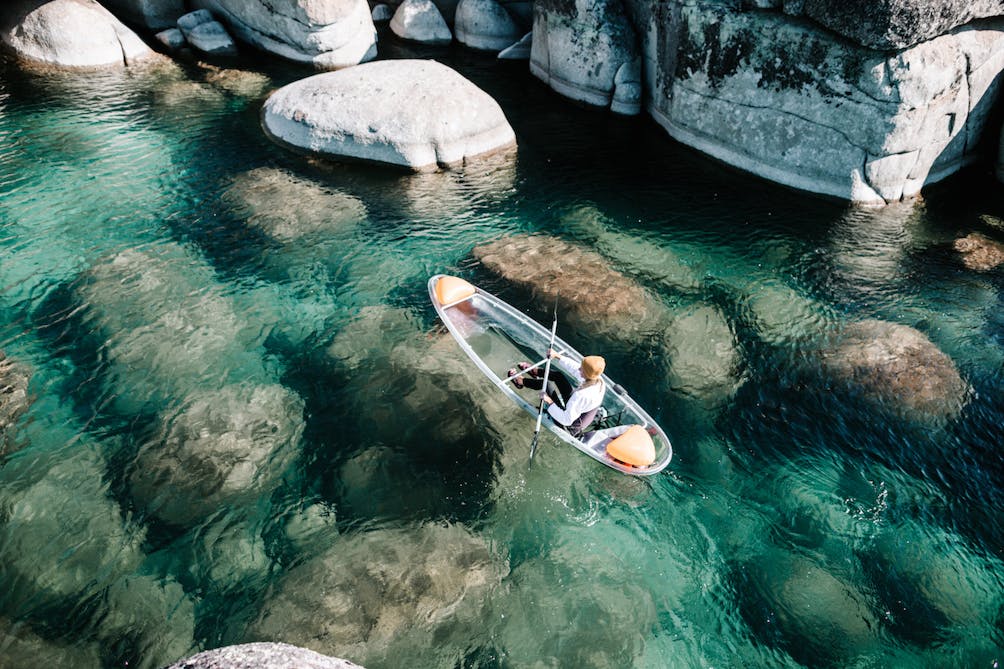 Set your "Out of Office" to "Working in Nature" and spend your lunches on a snowshoe hike along the Tahoe East Shore Trail for sublime lake views.
Kings Beach brings all kinds of adventures, whether it's a quick and fun game of miniature golf at Lake Tahoe's oldest mini golf course, taking a relaxing spring breather at The Sanctuary Wellness Center, or checking out its namesake famous beach where you can take in the tranquility of Lake Tahoe's turquoise water.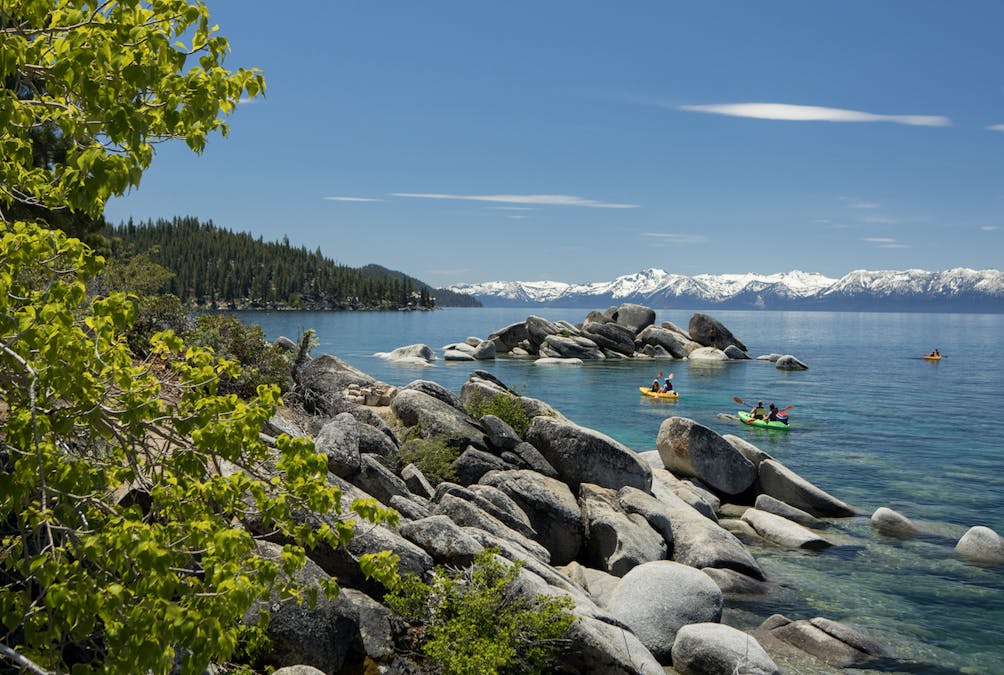 At the outdoor haven of Tahoe Vista, head out for a spring walk on the paved and easygoing Pine Drop Trail. Its 2.5-mile out-and-back path is perfect for a lunch break.
Shop at artisan spots, cozy up at a mountainside fire pit, soothe your bones in a local spa, and dine lakeside as the sun sets.
Experience one of the most original on-mountain wine and beer tasting events, at Diamond Peaks' Last Tracks Events, which go until the end of ski season. This popular activity whisks you to Snowflake Lodge Deck for panoramic views and wine or craft beer tastings, plus food pairings. Then enjoy one last run down a fresh trail.
Know Before You Go: North Lake Tahoe has an amazing amount of snow, so be mindful of responsible travel to the area (road conditions, weather, trail closures, etc.). Check out North Lake Tahoe's Know Before You Go Guide for all the information you need to plan your trip, including these itineraries.
Sustain the Wonder: The magic of Lake Tahoe lies in the culture of our communities and the natural beauty that surrounds us. Before you embark on a journey to our beloved region, we encourage you to take the Traveler Responsibility Pledge and commit to preserving the natural wonders of the Sierra, including picking up trash if you see it on trails, sticking to delineated paths, keeping your distance from wildlife, and following the lead of locals who call North Lake Tahoe home.
Bring the Outdoors to Your Inbox
Sign up for our weekly email and stay up to date on where to explore in California.
* No spam, that's a funky food!