Seven Bridges Paddleboard Tour
Standup Paddling Under 7 Bridges in Newport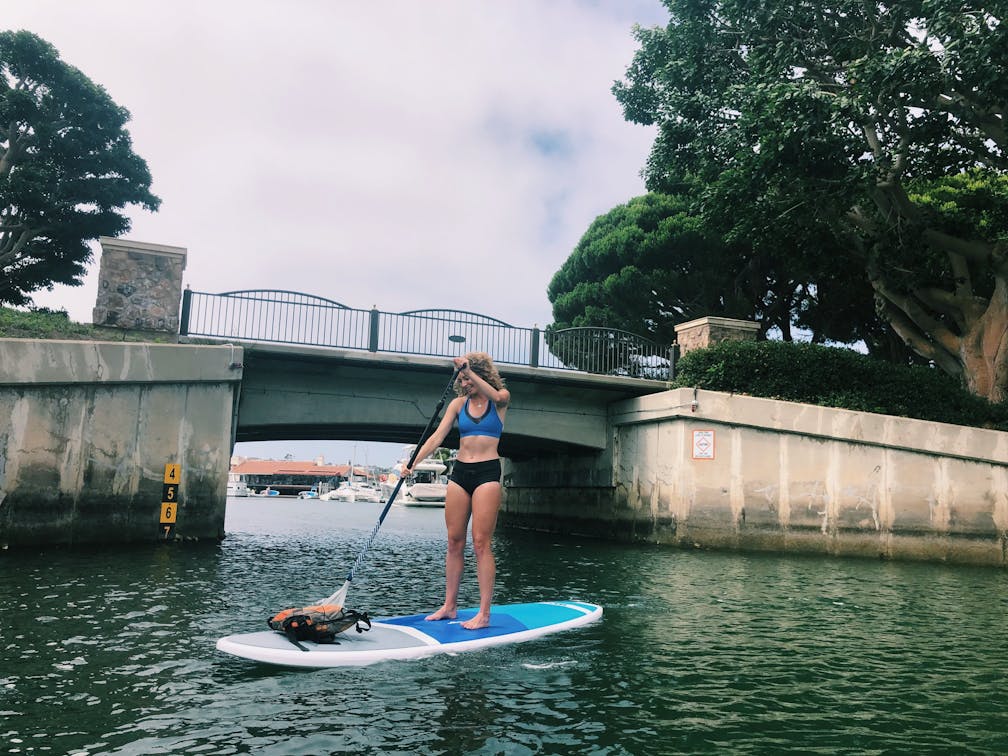 SoCal has plenty of surprises in its abundance of mountain trails, but there are some other pathways to explore, like those on the Pacific Ocean! For a bounty of aquatic adventure, get out on the self-guided SUP "Seven Bridges Paddleboard Tour" so-named by Weekend Sherpa's summer intern, Hannah, who grew up doing this adventure with her family.
Make it happen! Rent paddleboards from Southwind Kayaks, located under the Pacific Coast Highway Bridge in Newport's Bayside Marina (where you'll find ample free parking and excellent care in getting set up to SUP!).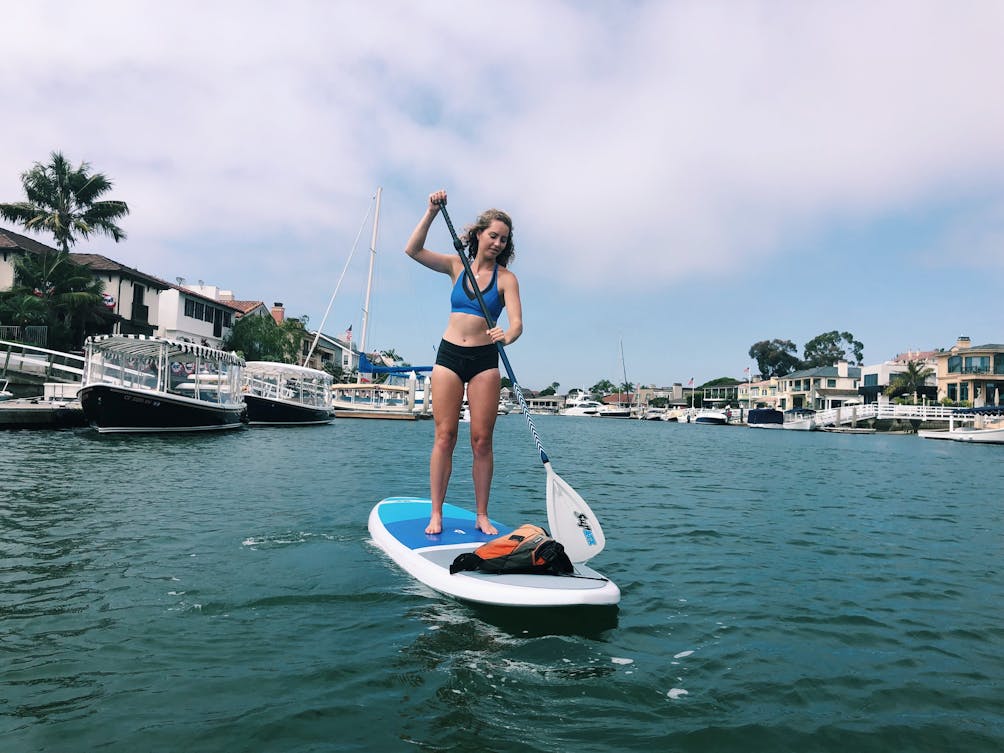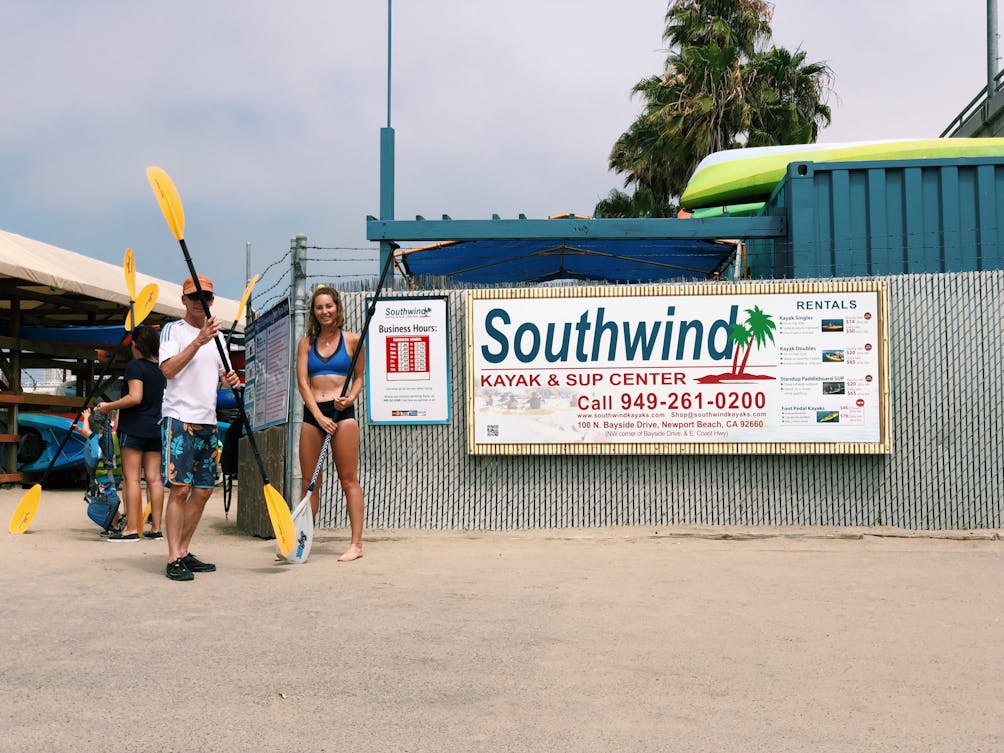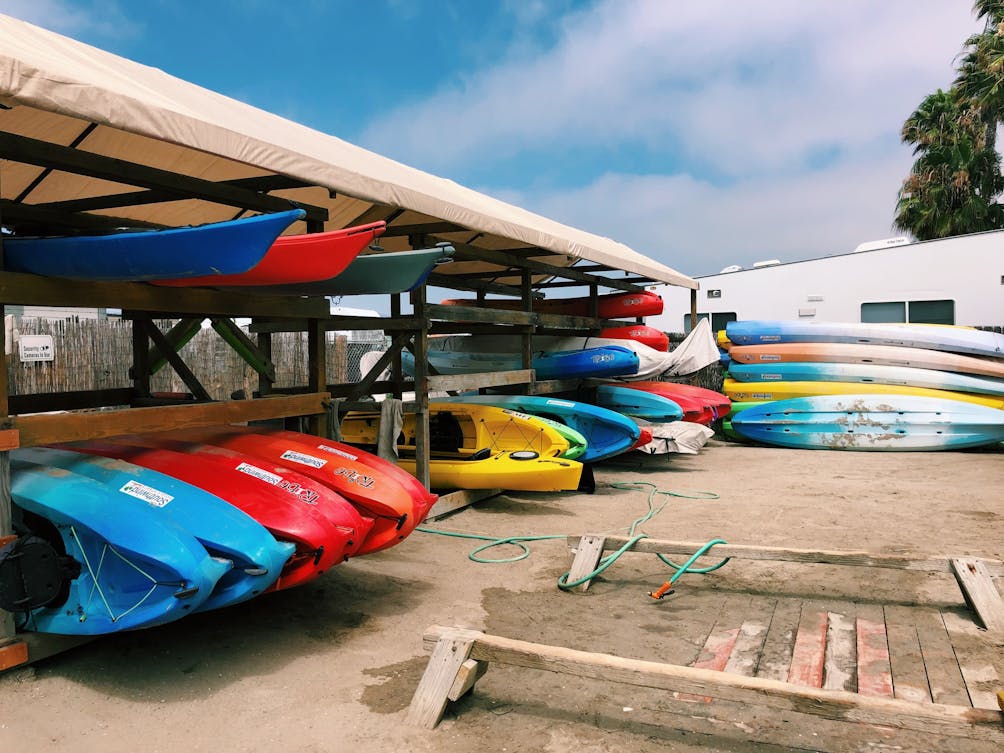 Embark on the two-hour and 3.5-mile Seven Bridges Paddleboard Tour through the islands of the bay. Choose a calm paddle on the glassy water in the morning, or opt for an afternoon paddle for choppier conditions but a bay alive with boating activities. No matter what time of day, make sure to be on the watch for sea lions gliding through the water and sun bathing on boat docks. The adventure: SUP under all seven bridges for bragging rights! Here's the route: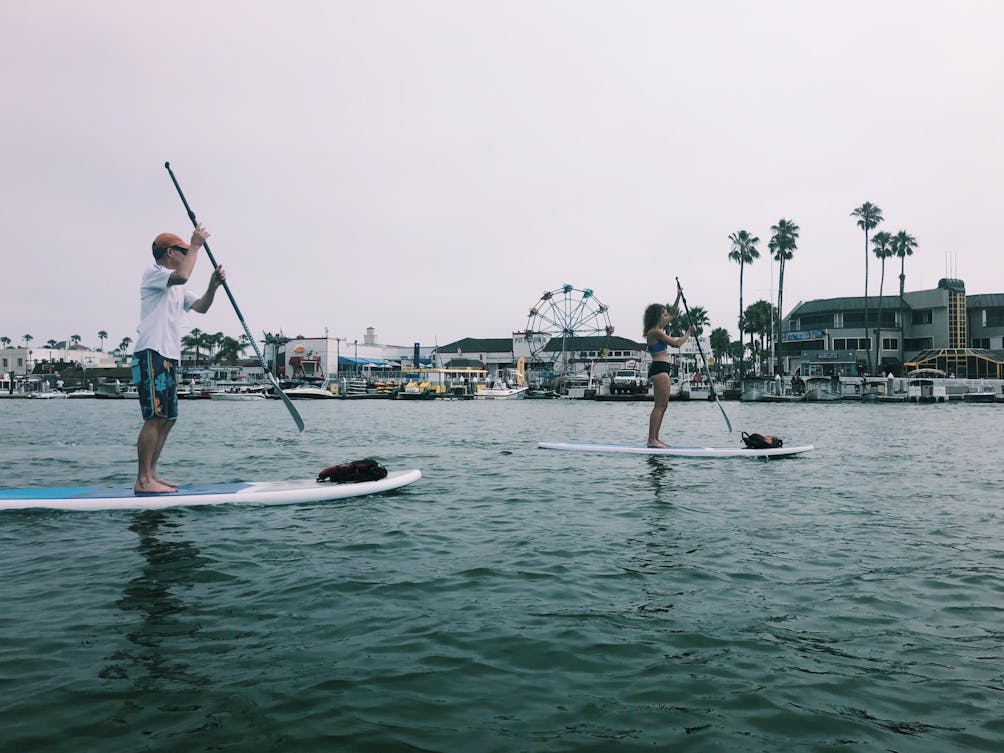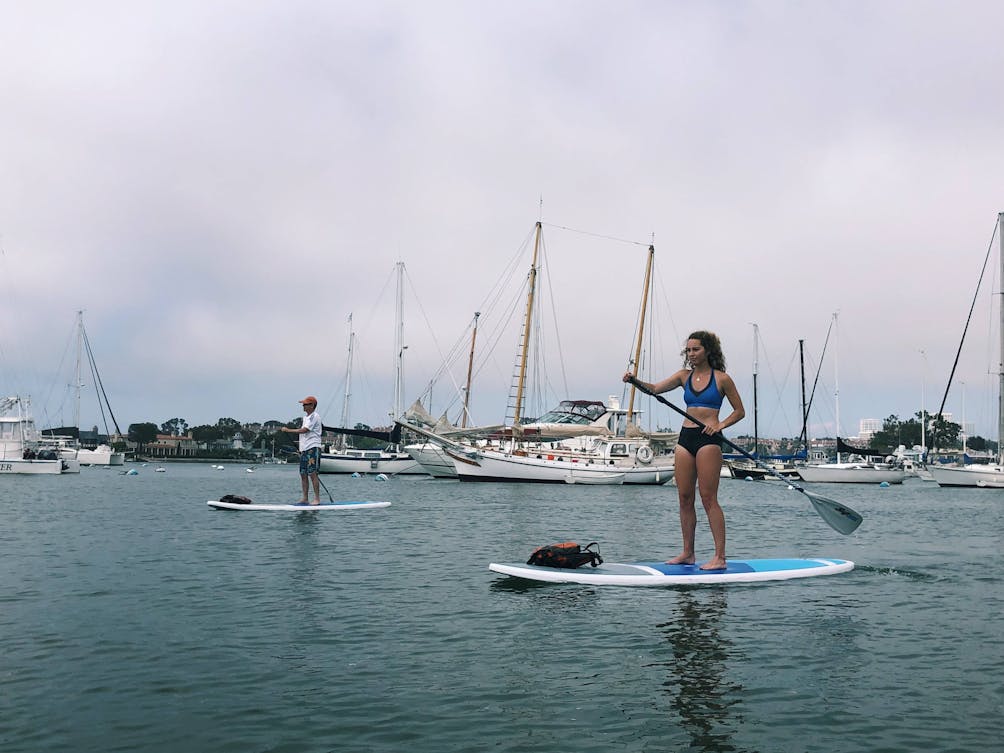 Launch from Southwind's sandy beach under the PCH Bridge (1) and paddle left to enter the harbor. Take the first left to navigate behind Linda Isle, where you will paddle under Linda Isle Bridge (2). Continue straight to reach a fork, and then take a left, keeping Harbor Island to your right. Cross under Harbor Island Bridge (3) and continue straight, with Collins Island on your right. Paddle down the Balboa Island North Channel, passing under the Balboa Island Bridge (4) until you reach the Little Balboa Island Canal. Turn right and traverse south through this narrow canal and under the Little Balboa Bridge (5) to spy trendy beach homes.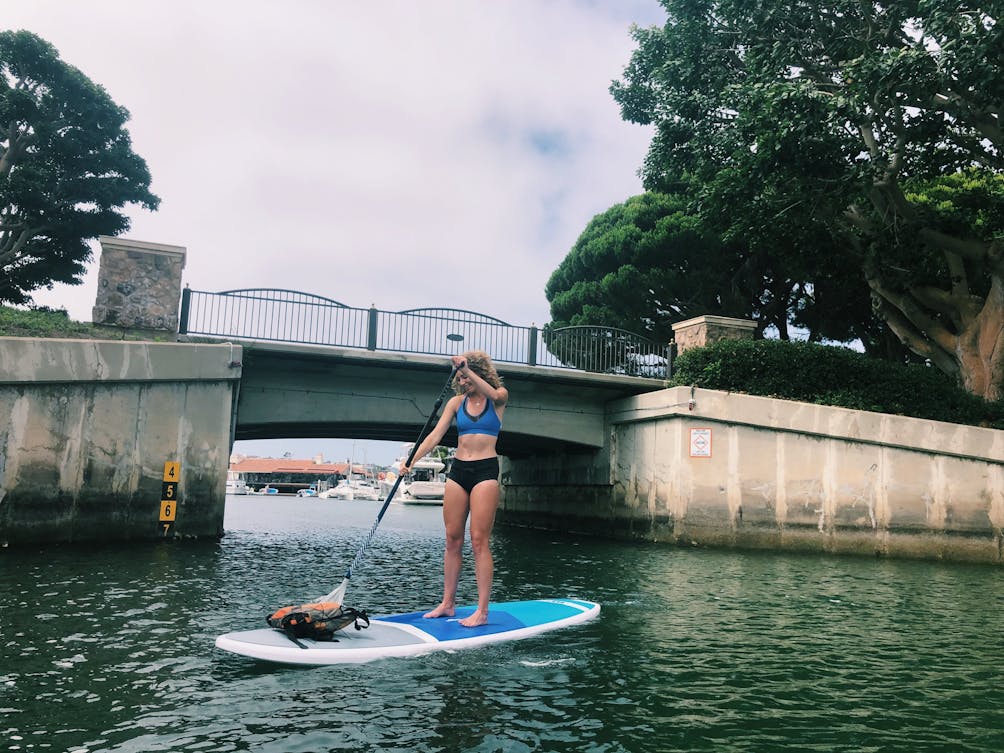 At the end, turn right into the main channel and paddle west along the south side of Balboa Island, viewing the popular Balboa Pavilion and Fun Zone on your left. After passing the Balboa car ferry, cross over to the Balboa Peninsula side, being careful of the busy boat traffic. Continue to the left of Bay Isle to go under Bay Isle Bridge (6). Turn right to view the distant PCH Bridge again. Paddle back across the main harbor channel to Southwind to pocket your seventh and final bridge (7). SUPer good time!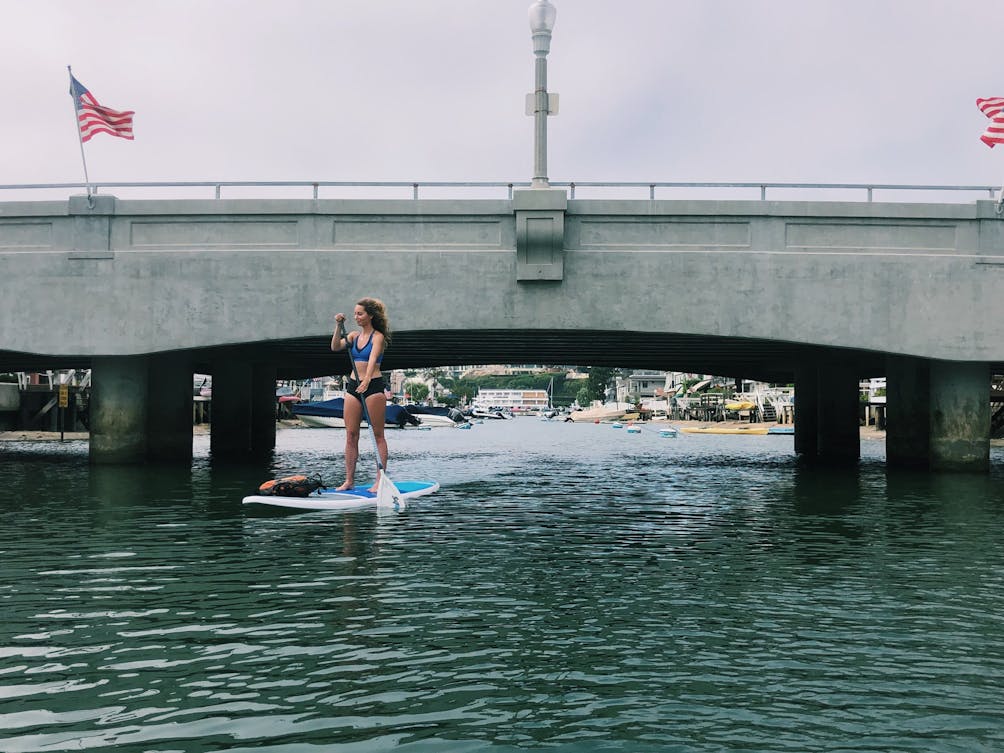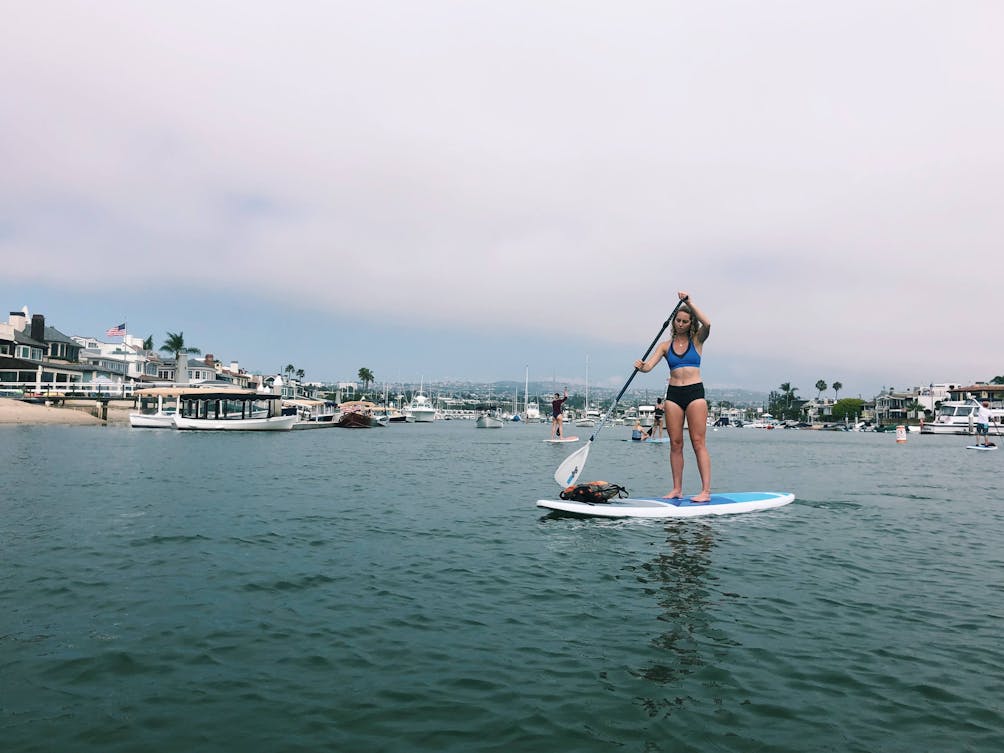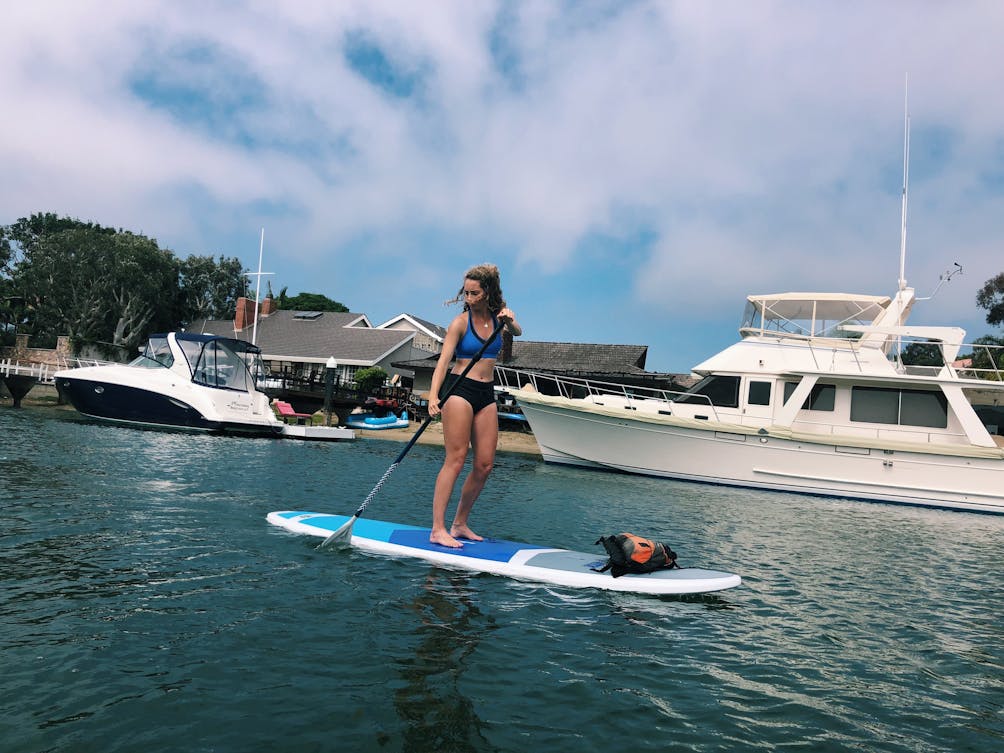 BONUS EATS: After your paddle, make sure to stop at Pearson's Port, a floating barge next to Southwind that sells daily offerings of fresh fish. Grab some swordfish to grill and enjoy a seafood party at home to celebrate your successful paddle on the aquatic trails of Southern California.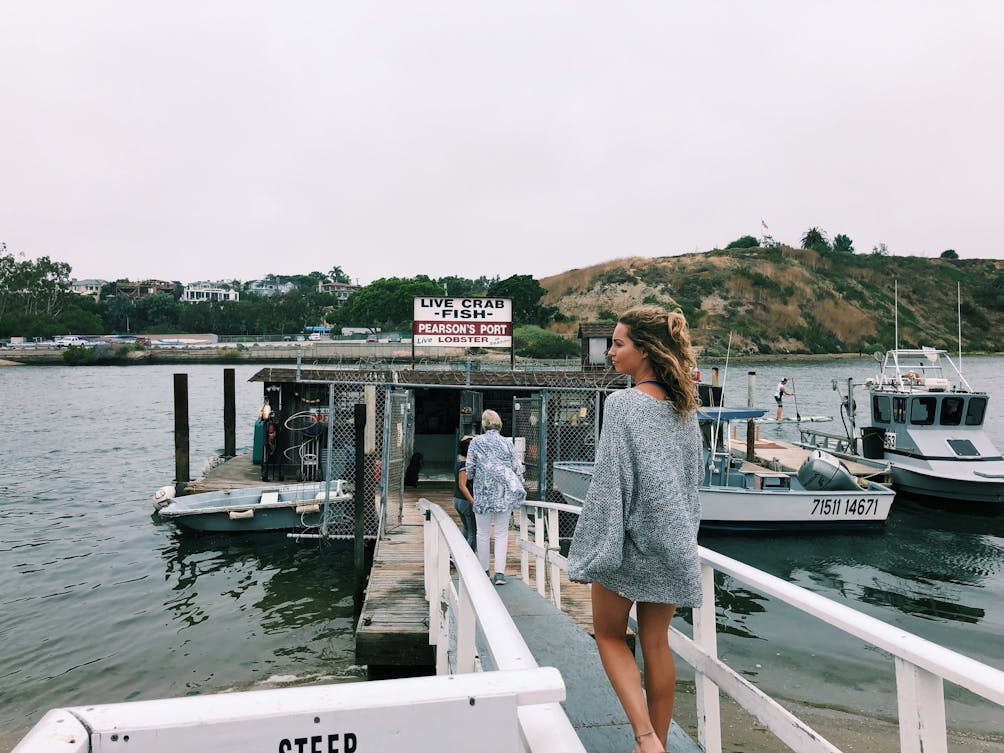 Southwind Kayaks has ample free parking and is ideally located at the mid-point between the Newport Upper Back Bay (another beautiful, serene paddle through a nature preserve) and the main Newport Harbor. This makes it handy to choose a preferred direction to paddle depending on wind and water conditions. Take the CA-73 S and then exit 15 toward Jamboree Rd. On Bayside Dr. you will see the "Southwind Kayak Rentals" sign. Turn left into the parking lot in Bayside Village Marina and continue to drive until you see Southwind under the overpass bridge.
Bring the Outdoors to Your Inbox
Sign up for our weekly email and stay up to date on where to explore in California.
* No spam, that's a funky food!