Simply Boutiful!
Stroll Lake Vista Trail around a hidden reservoir at Malibou in Malibu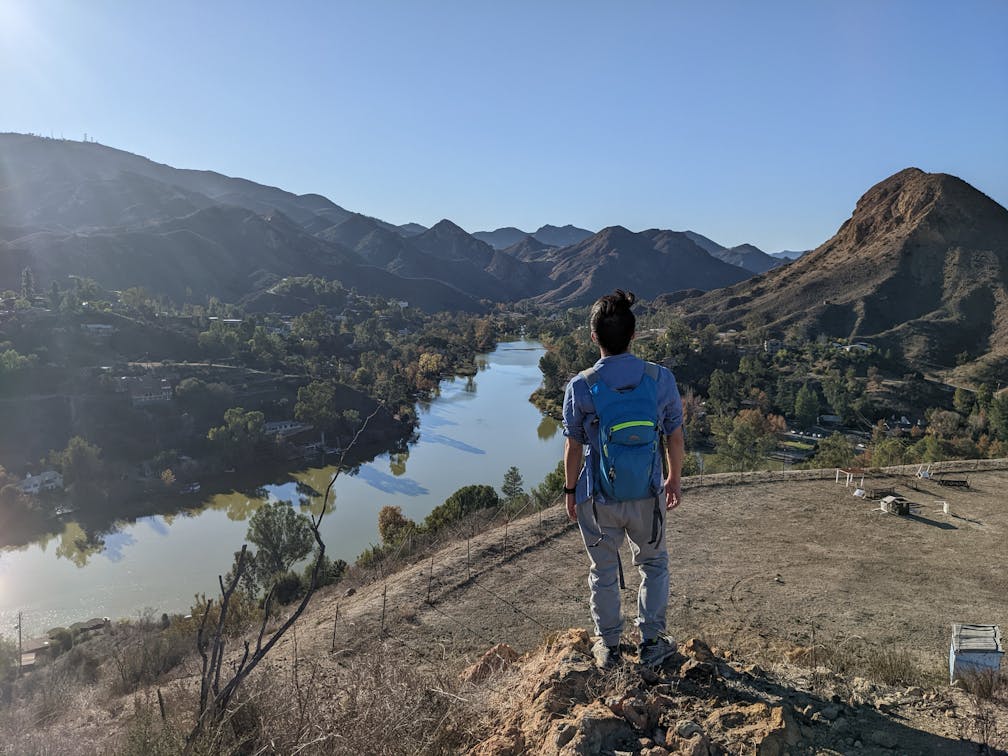 We know you've heard of Malibu, but have you heard of Malibou? Yes, that's right, Malibou … located in … Malibu! It's a private reservoir created by two dams in a small residential community. See it on the scenic 2.25-mile Lake Vista Trail that offers stunning—you guessed it—lake vistas.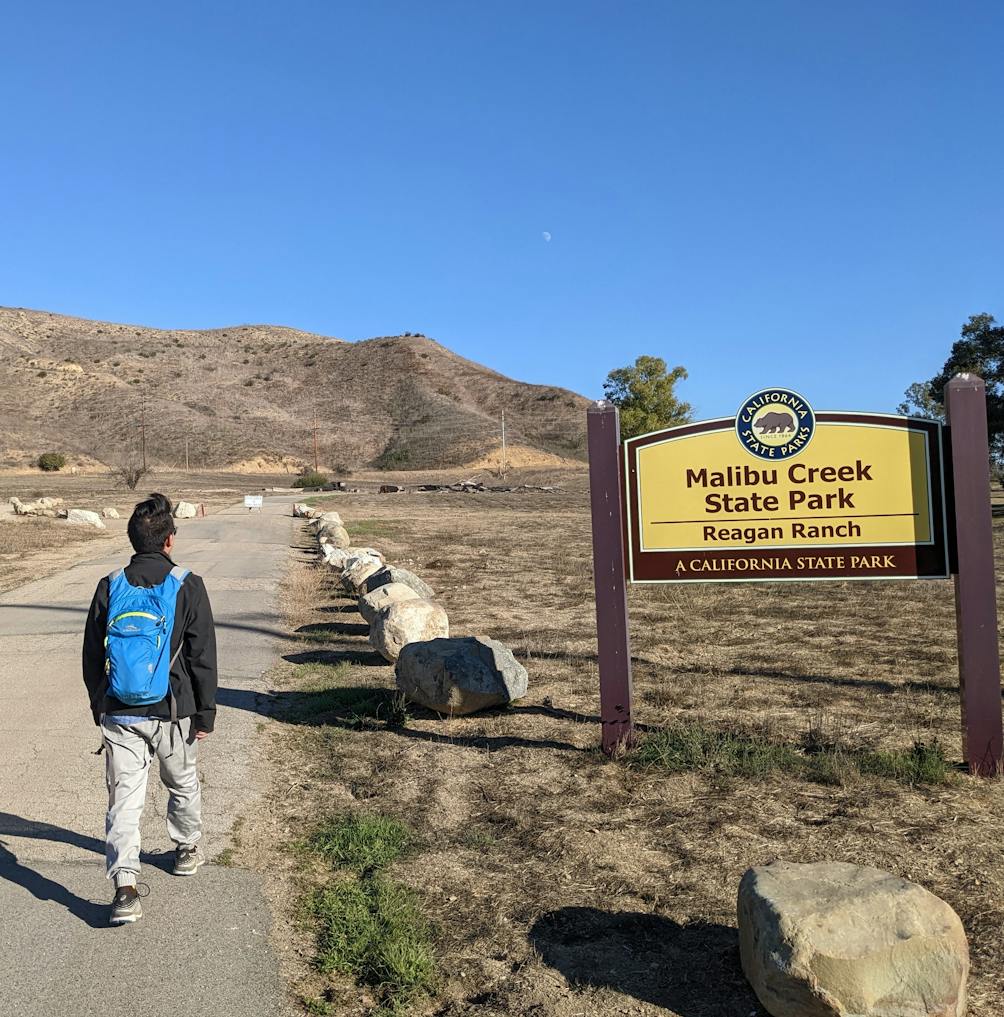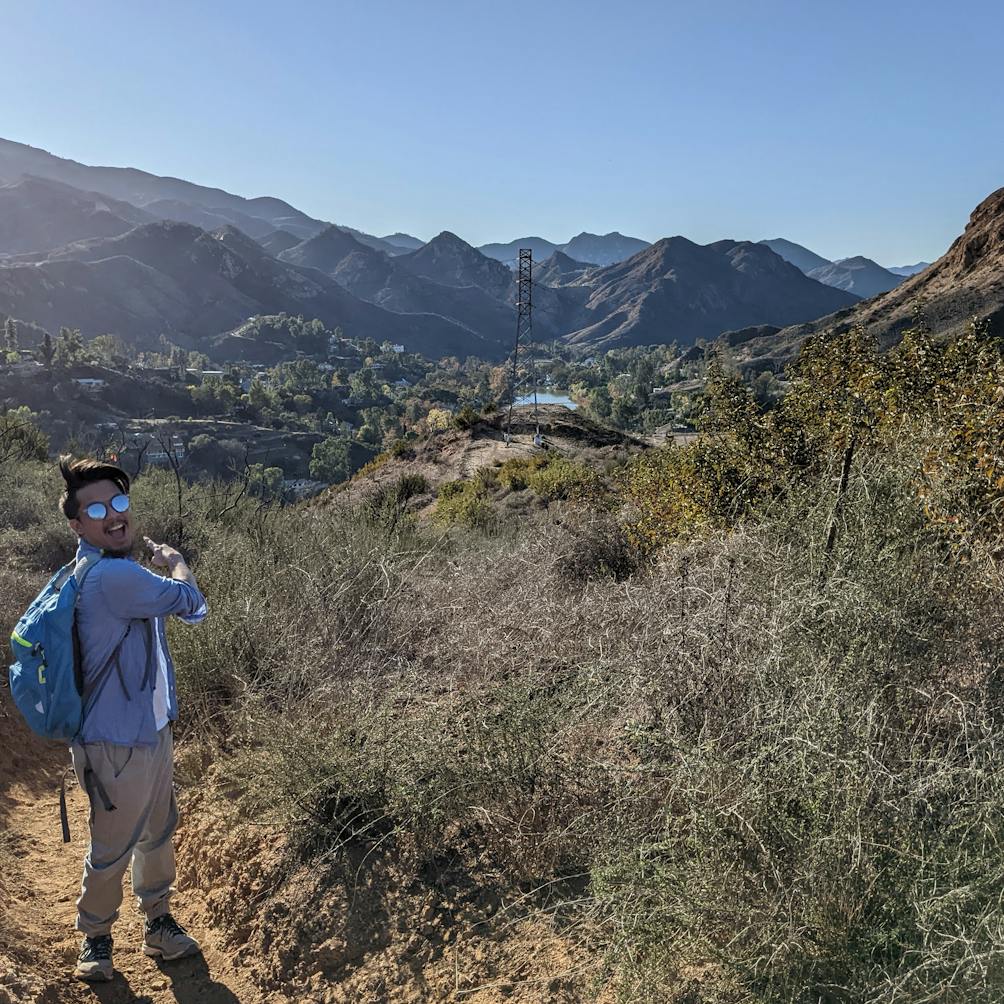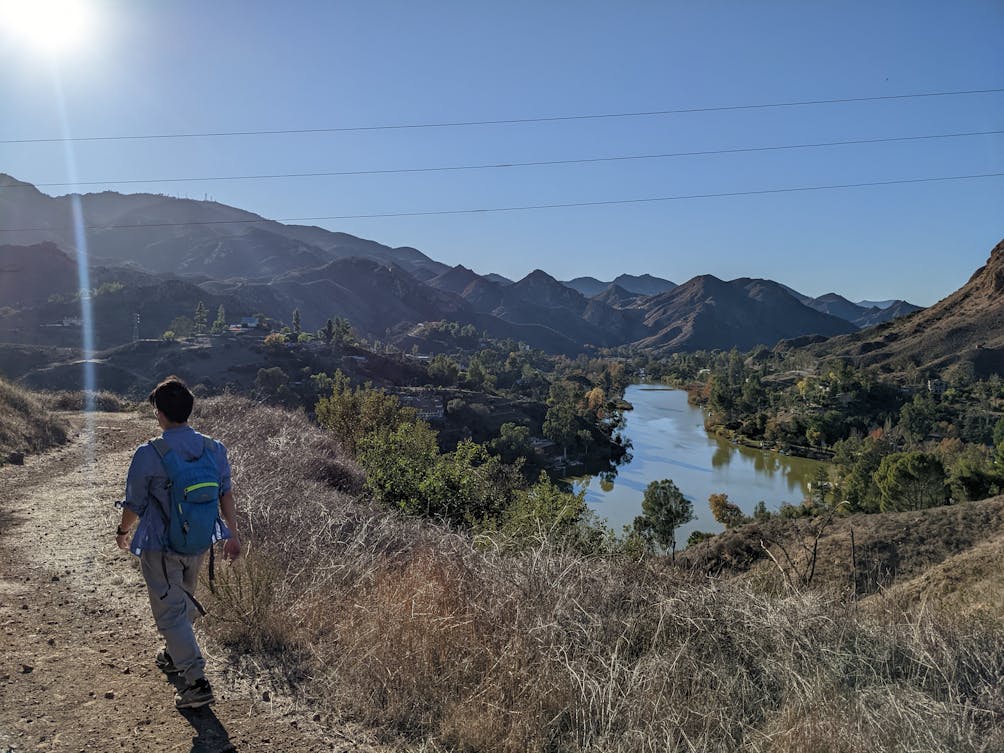 Park at the circular dirt lot at the southeast corner of the intersection between Lake Vista Drive and Mulholland Highway. Across from the Paramount Ranch grounds, your starting point is also the site of one of Ronald Reagan's old ranches, now a Malibu Creek State Park maintenance facility.
Ignore the asphalt road (this is your return trip) and head on the dirt path going south past a giant coast live oak to start your steep-ish 250-foot ascent. After under half a mile of hiking around the chaparral-covered hills, Malibou Lake comes into view, framed by wooden docks and charming houses with prominent sugar cone pines towering above in the background.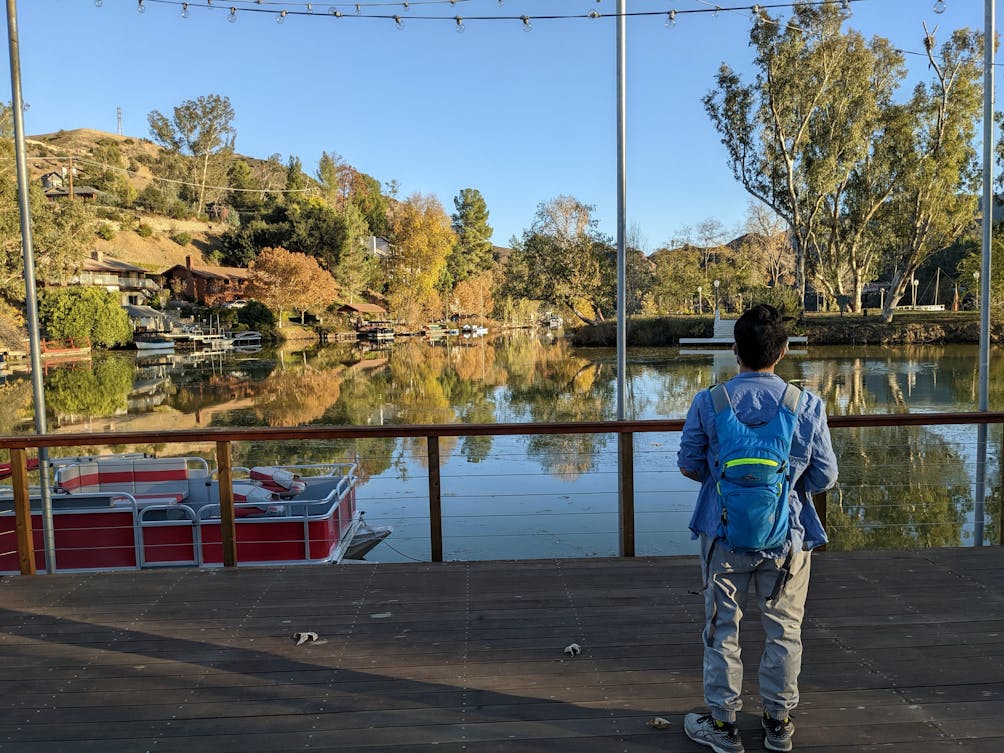 The 350-acre reservoir and surrounding parks are actually private property owned by the Malibou Lake Mountain Club, so it's best to enjoy the view from above (although you can certainly drive by it on your way out and take a close-up peek). Over the years, it's also been a popular filming locale, serving as a Swiss alpine lake, the Mississippi river, a Maine summer camp and even WWI and WWII settings (Philippines and Italy). Or perhaps most famously, Butch Cassidy's cliff jump into the water. On this hike, it's simply a beautiful blue-green (from the algae) and serene hidden gem. Continue on the trail, for now passing the junction on your left to reach the terminus of this trail and more perspectives on the lake.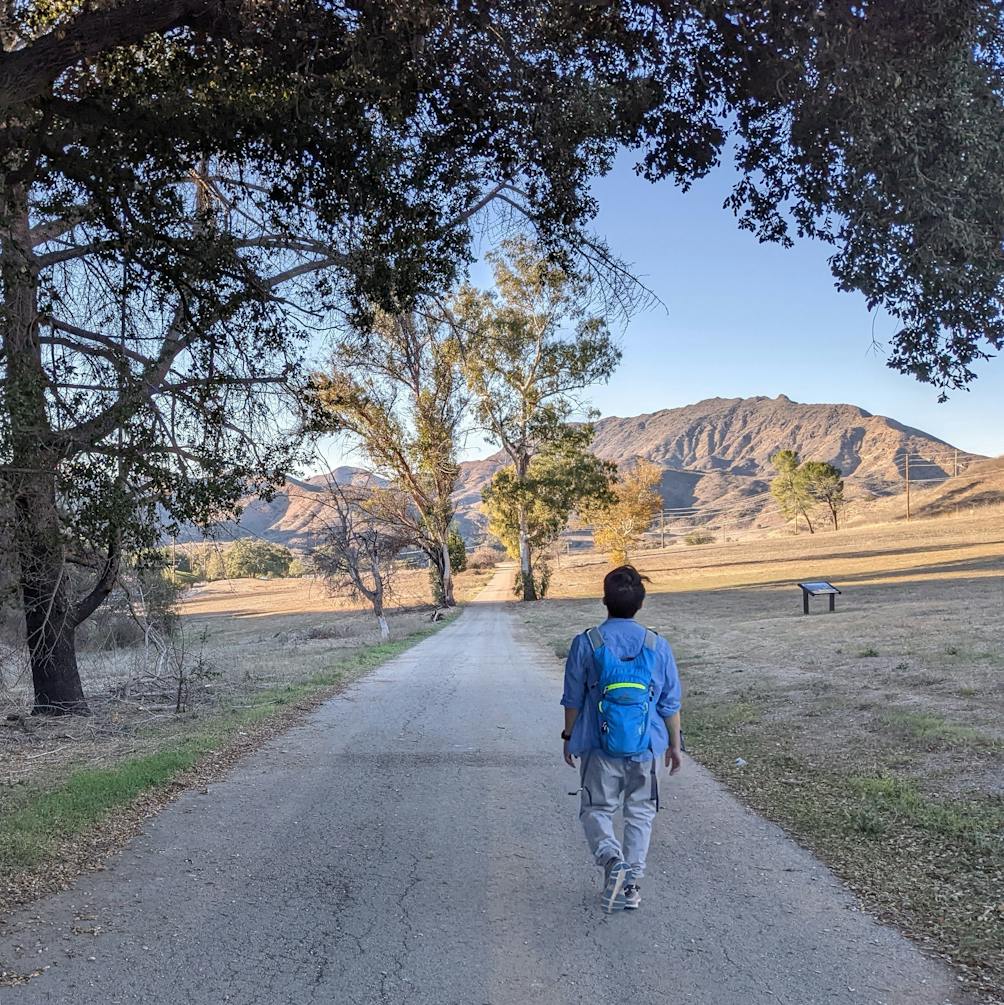 Head back to that junction and onto the Deer Leg Trail, which climbs briefly before dipping down into the oak-dominated canyon for a shady finale. You'll also have fantastic views of the surrounding rocky buttes. At the next junction, head left to take the Yearling Trail, named after Reagan's horse farm, "Yearling Row," to pass by the park maintenance site and connect with the asphalt path to your car. For curious hikers, the right trail at the aforementioned junction (Lookout Trail) can optionally extend your trip by 2 miles as it connects further down at the Cistern Trail off Mulholland Highway. Either way, it's a Malibou-tiful day!
To get to the Malibou Lake Vista Trail at Reagan Ranch, take the US-101 to the Kanan Rd. exit and head south. After 0.5 mile, turn left onto Cornell Way. After 2.3 miles, Cornell Way becomes Lake Vista Dr. (at Mulholland Hwy.). Find the dirt lot and trailhead here on your left. Dog-friendly!
Bring the Outdoors to Your Inbox
Sign up for our weekly email and stay up to date on where to explore in California.
* No spam, that's a funky food!