Taste of Monterey (the Sustainable Way!)
Sustainable Food Adventures in Monterey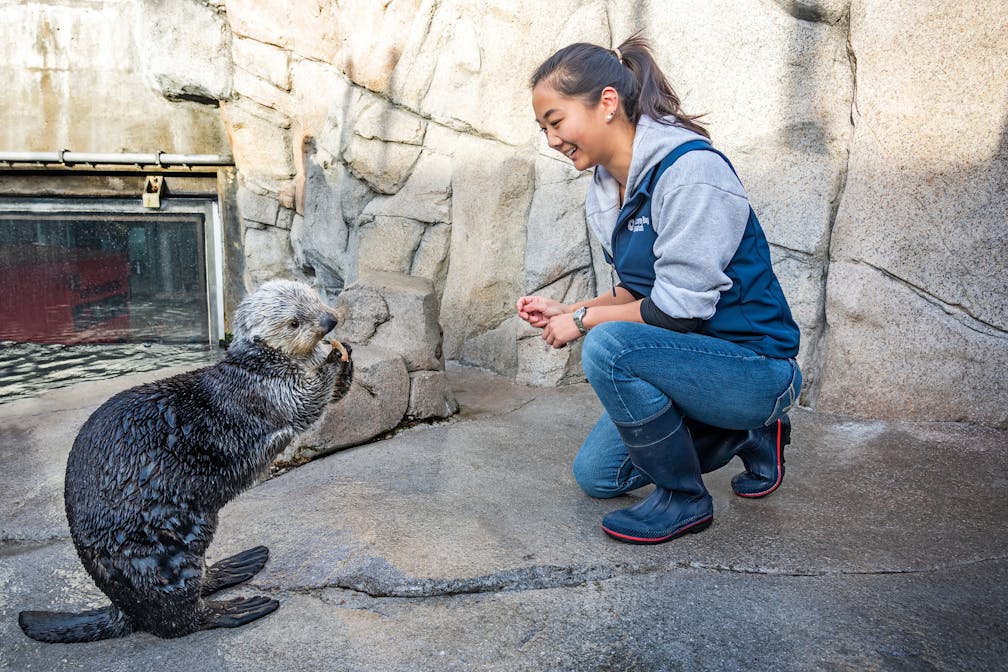 Take to the tasty trails of Monterey—the sustainable way! Start with the Monterey Bay Aquarium as your basecamp. The Aquarium has long been protecting the living ocean, including the ways it sources food! See what your favorite animals eat at a live feeding, while also learning about conservation initiatives at the Aquarium. Then it's your turn to dine. From the Aquarium's café where ingredients are locally sourced, to nearby food walks where you can taste your way around the famous Fisherman's Wharf and other nearby gems, here are the best ways to taste your way through Monterey.
Celebrities of the Sea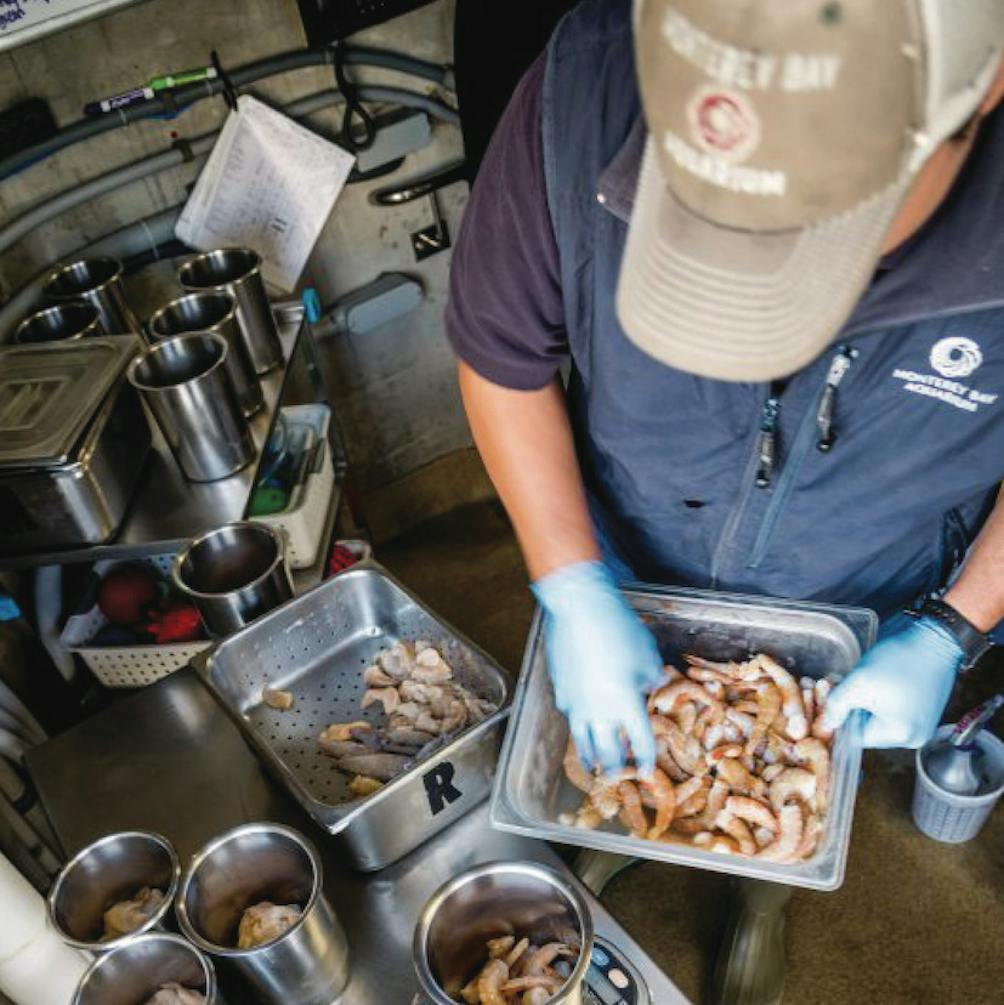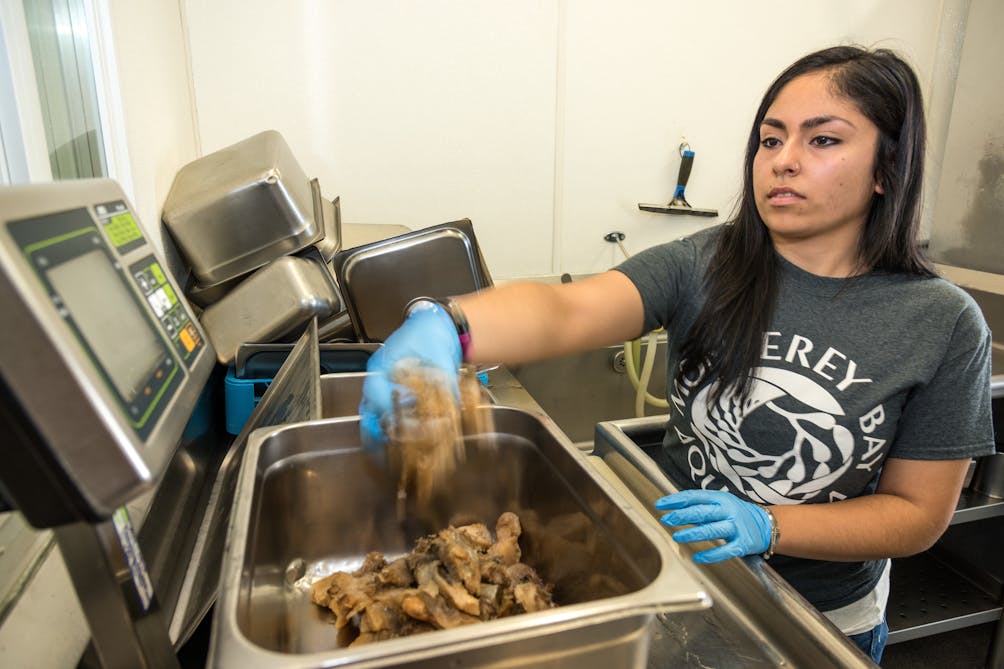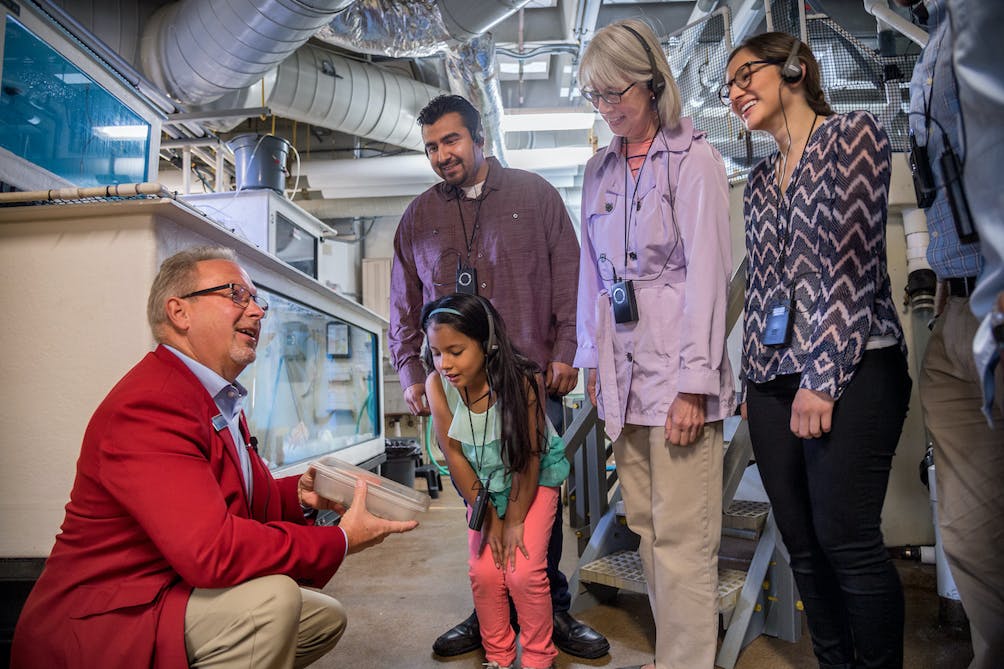 What do the animals eat and how are their meals prepared? Find out on a Behind-the-Scenes tour where you'll visit areas of the Aquarium normally restricted to staff only. The tour includes a stop at the food room, where you'll see what it takes to feed everything from sea otters to sharks and penguins.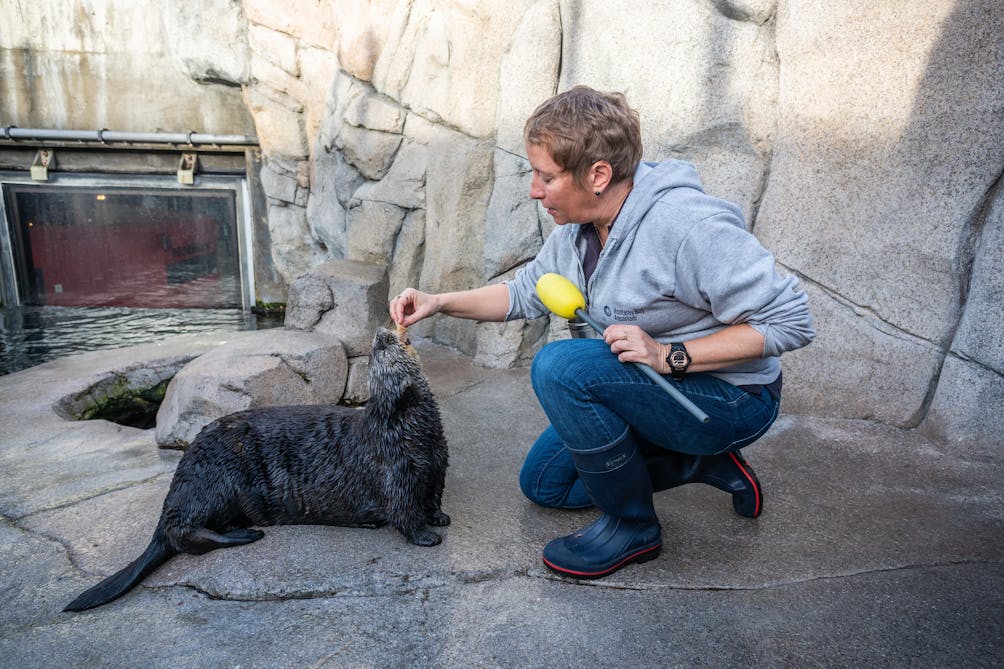 You otter know what the sea otters eat: Live Feedings are great opportunities to see and learn about the animals at the Aquarium, while also learning about important initiatives, like the sea otter conservation story. It's fun and educational for kids and adults to see how the Aquarium keeps its beloved animals full, fed, and happy!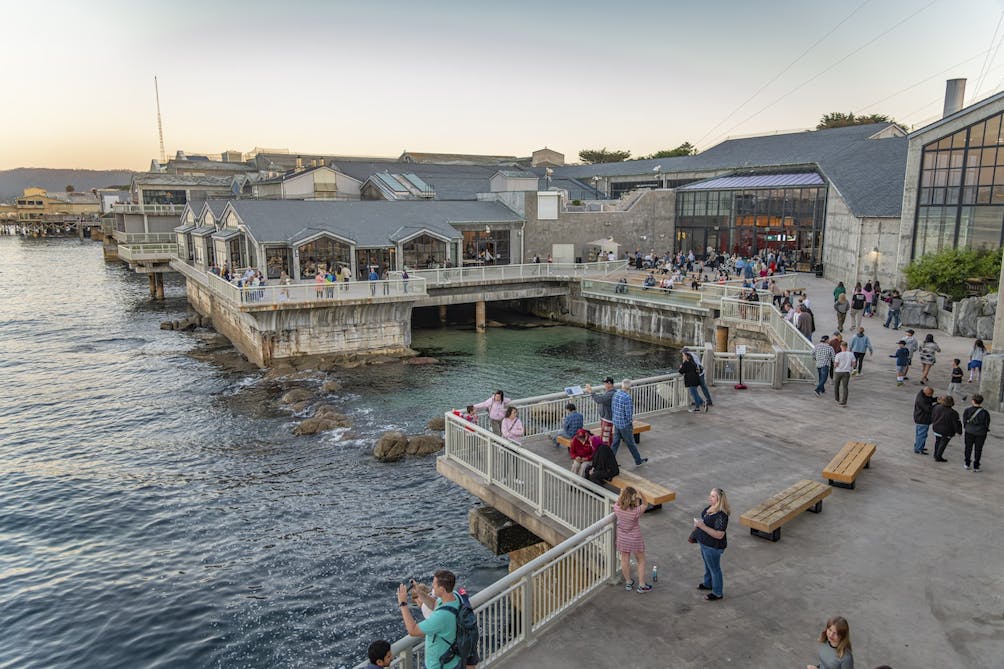 And don't miss the chance to get all decked out. The Monterey Bay Aquarium's location on the edge of the Monterey Bay National Marine Sanctuary (aka the "Serengeti of the Sea") means you get a premier seat for witnessing one of the best smorgasbords happening in the sea! The Aquarium's huge outdoor deck is a perfect viewing platform for spying migrating birds, dolphins, whales, and sharks, all making stops in Monterey Bay, looking for a meal.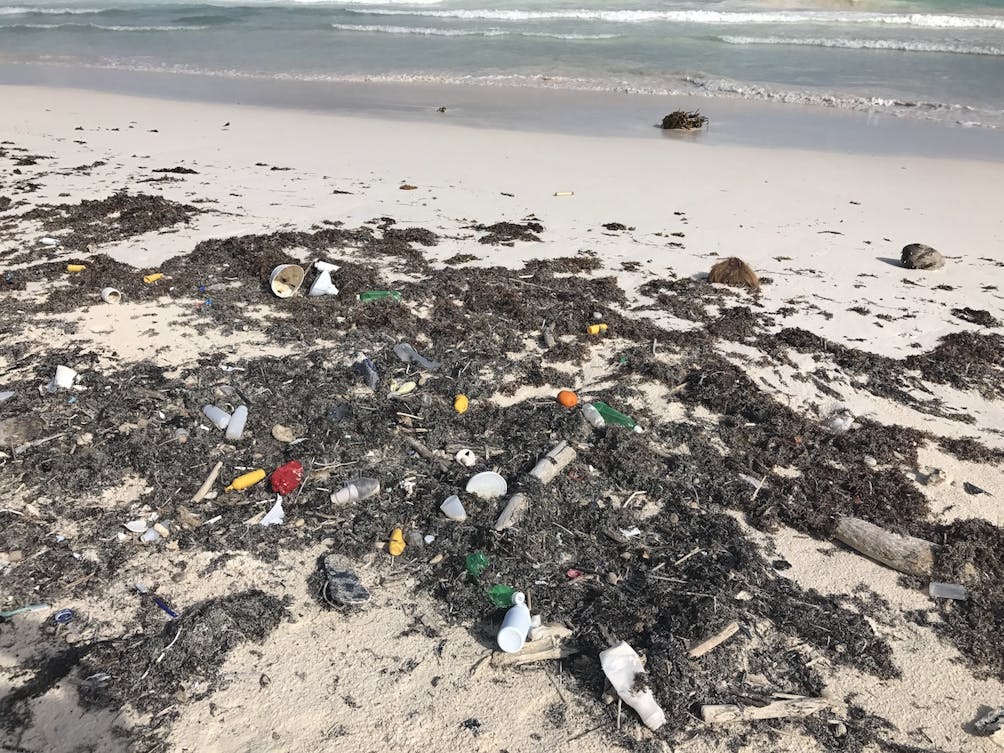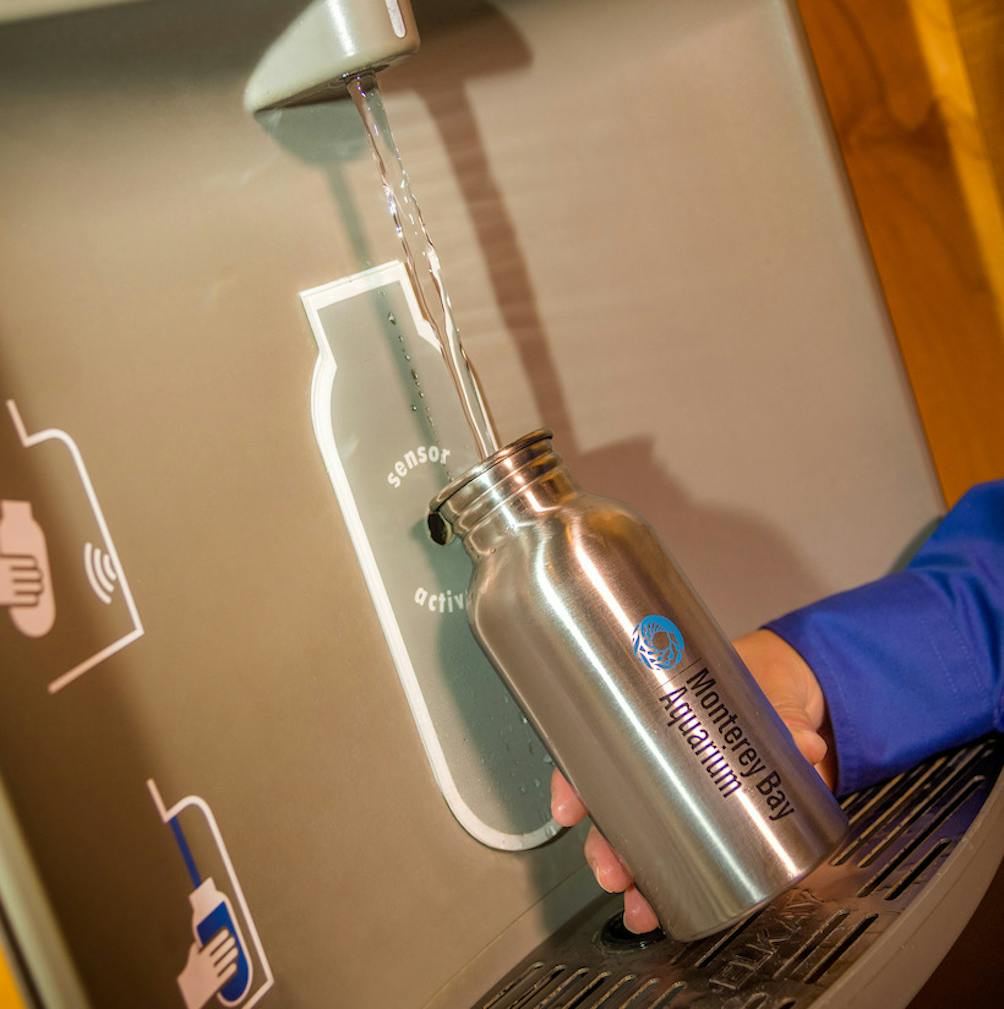 Plastic Pollution and Solutions! You can be a voice for the ocean. Plastic pollution is affecting ocean wildlife and ecosystems globally, and it's a problem we can solve together. Learn how the Monterey Bay Aquarium is combatting plastic pollution and get their pro tips on how you can help tackle this major problem facing our planet.
Dine at the Aquarium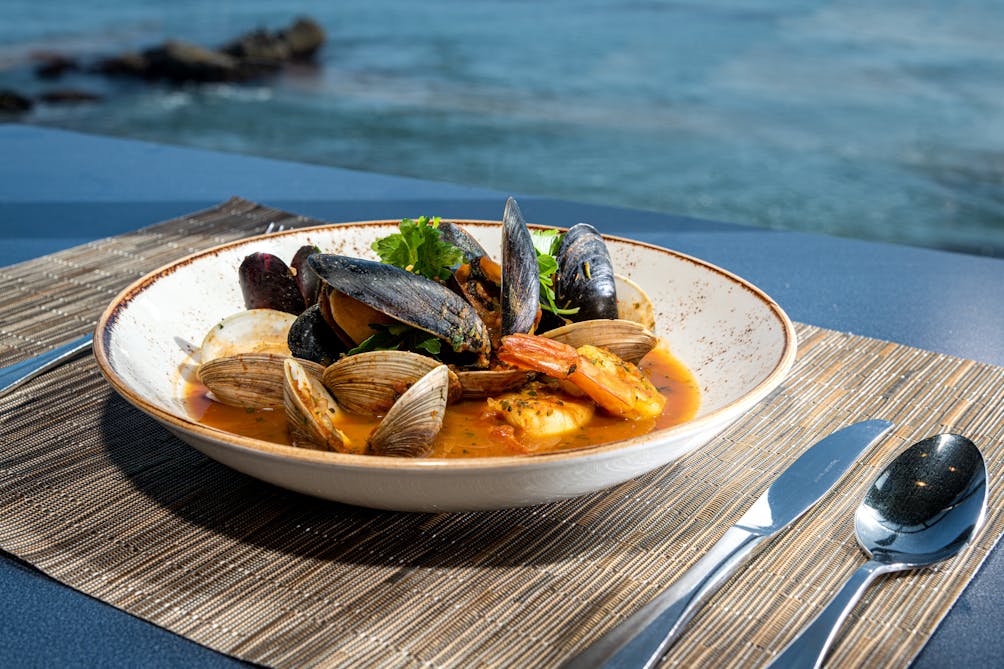 Eat at the Monterey Bay Aquarium's Café and you'll discover just how easy it is to be a sustainable traveler while appreciating delicious cuisine. Executive chef Matthew Beaudin has created an outstanding menu of sustainable farm-to-table food by frequenting local farms and fishing boats for main ingredients, and following a philosophy of food with a future!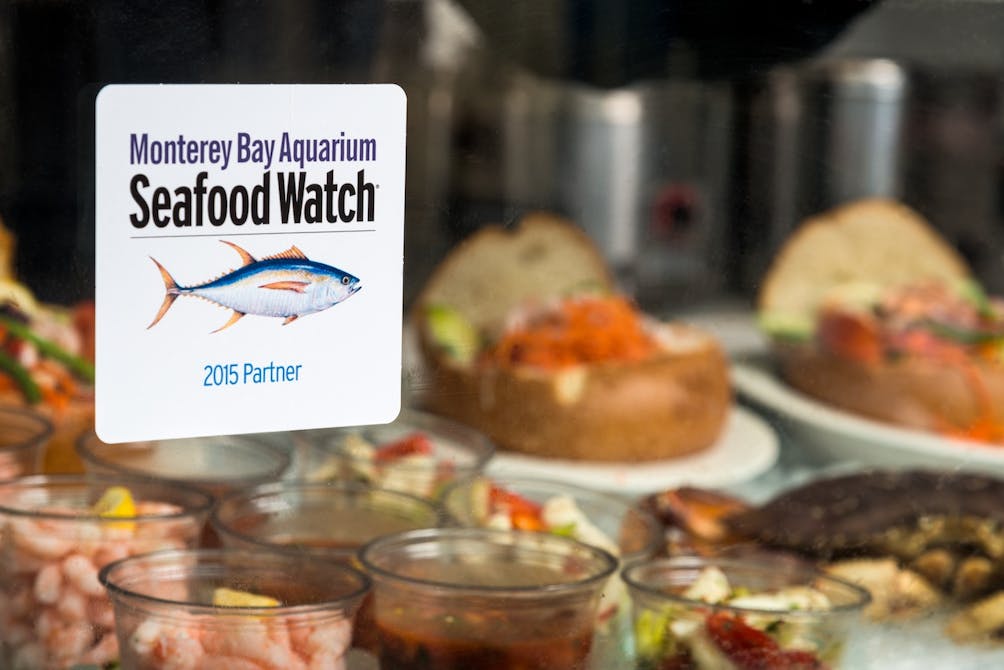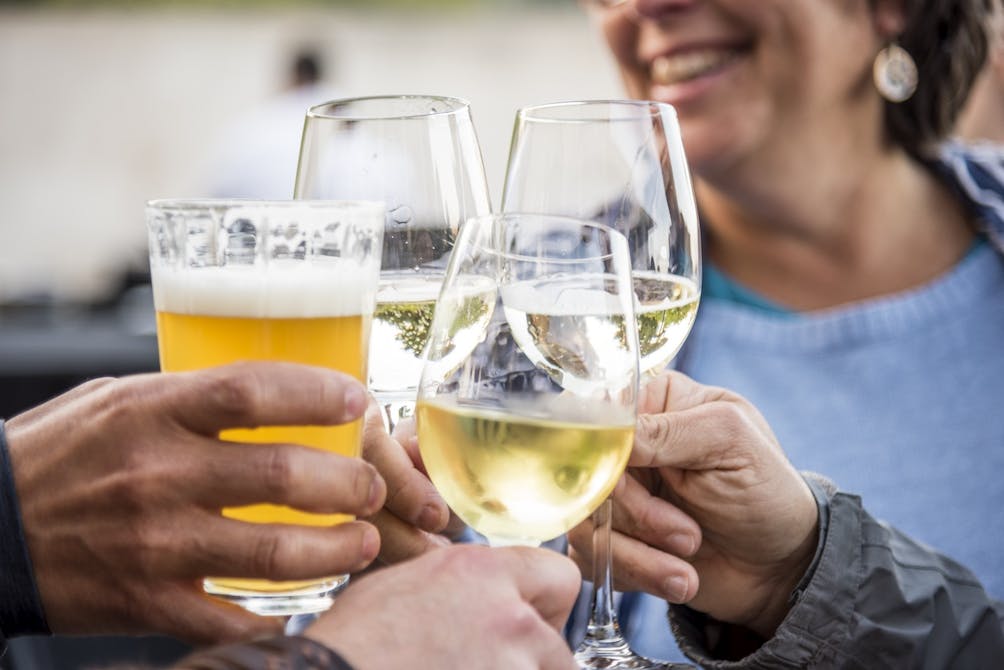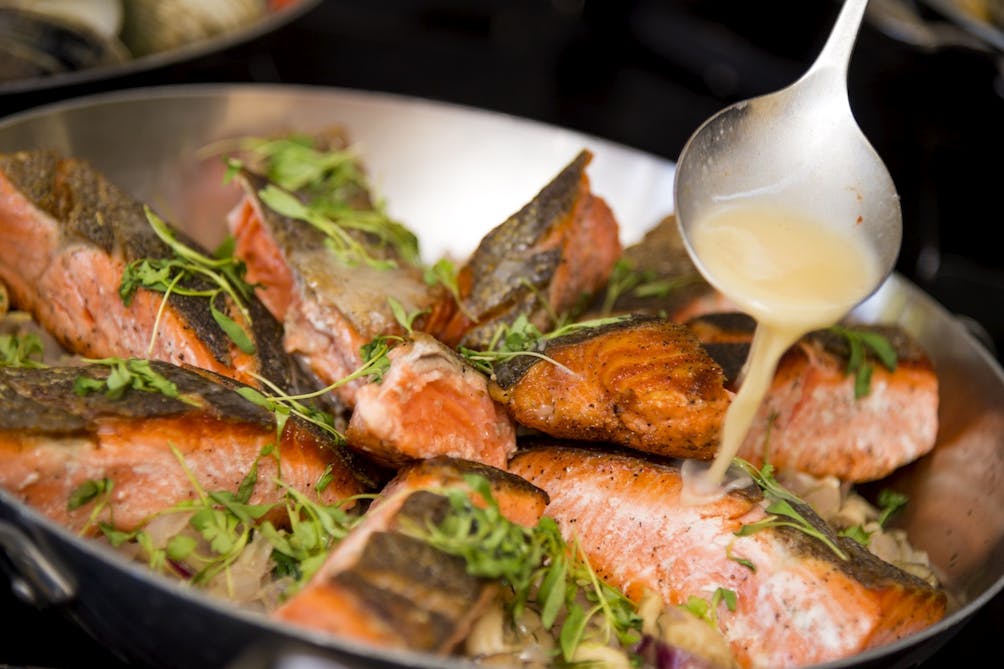 Blending food concepts inspired by his world travels as a chef with modern American cuisine, Chef Beaudin ensures that the food at the cafe is sourced from ingredients within 90 miles. This includes the wines! You won't find Napa wine here; instead you'll get to taste the grapeness of Monterey County's award-winning vines. Discover Monterey's vast wine country.
TCHO Chocolate—flavored with locally raised seaweed and Big Sur sea salt—works in regular collaboration with Chef Beaudin.
The Café's dedication to reducing its CO2 footprint includes eliminating nearly all single-use plastics.
Get involved! Check out Monterey Bay Aquarium's Seafood Watch and learn more about how to choose sustainable seafood.
DIY Food Trails of Monterey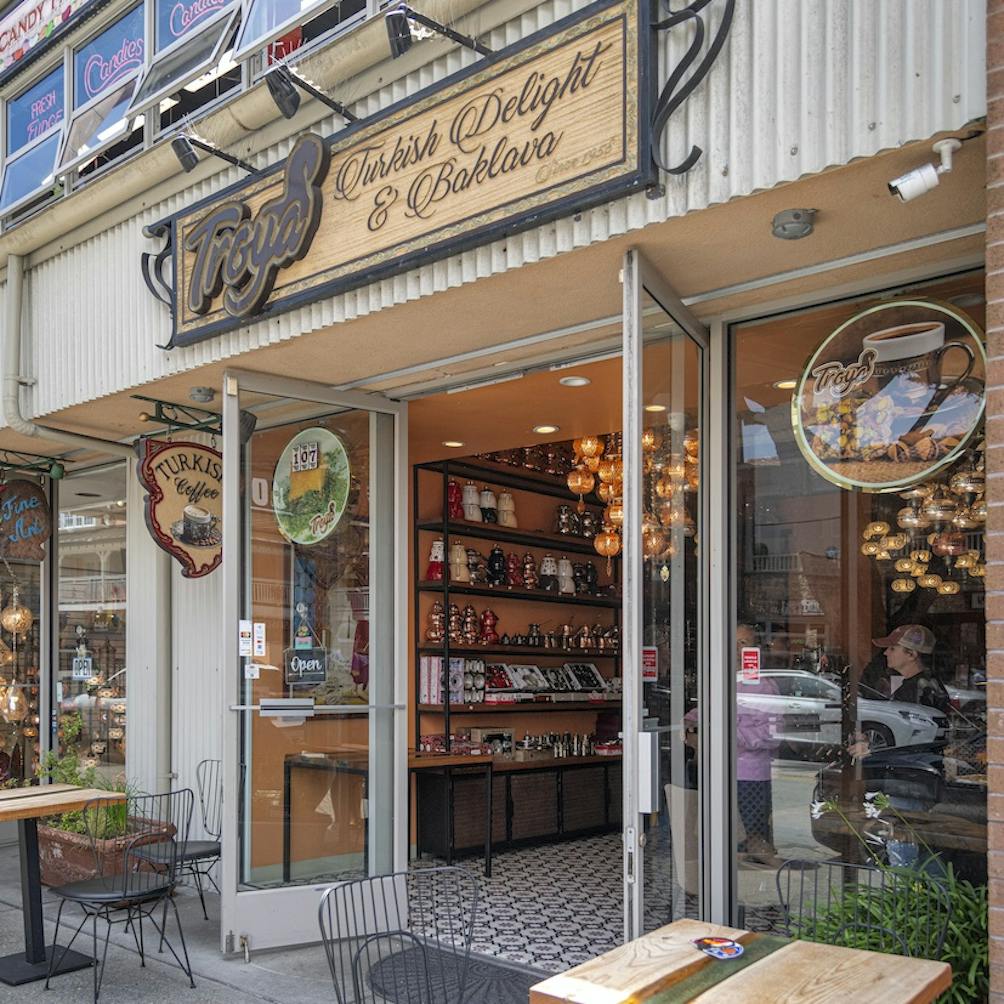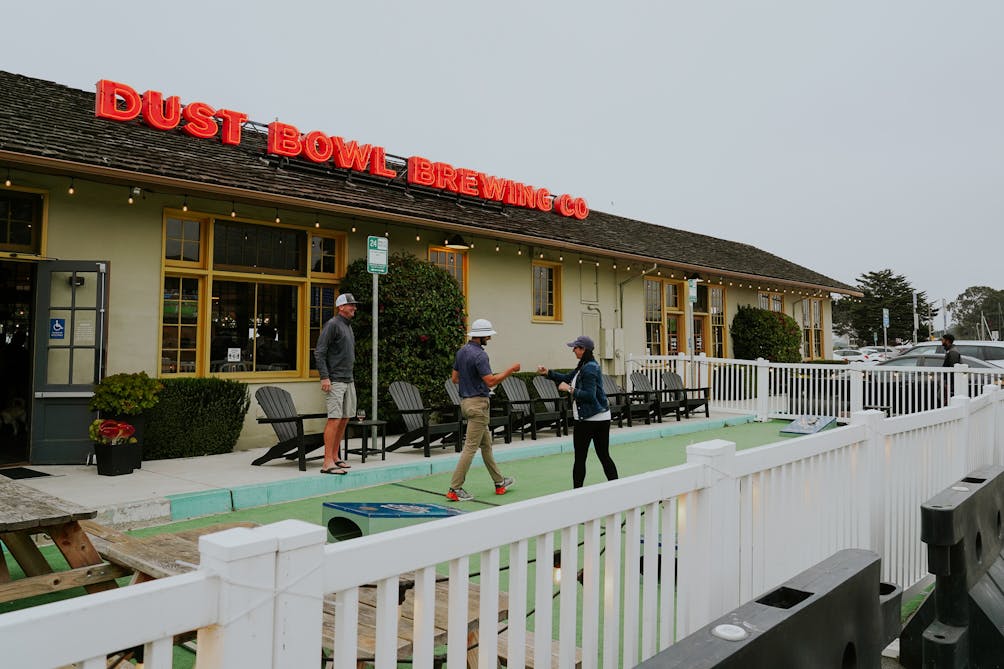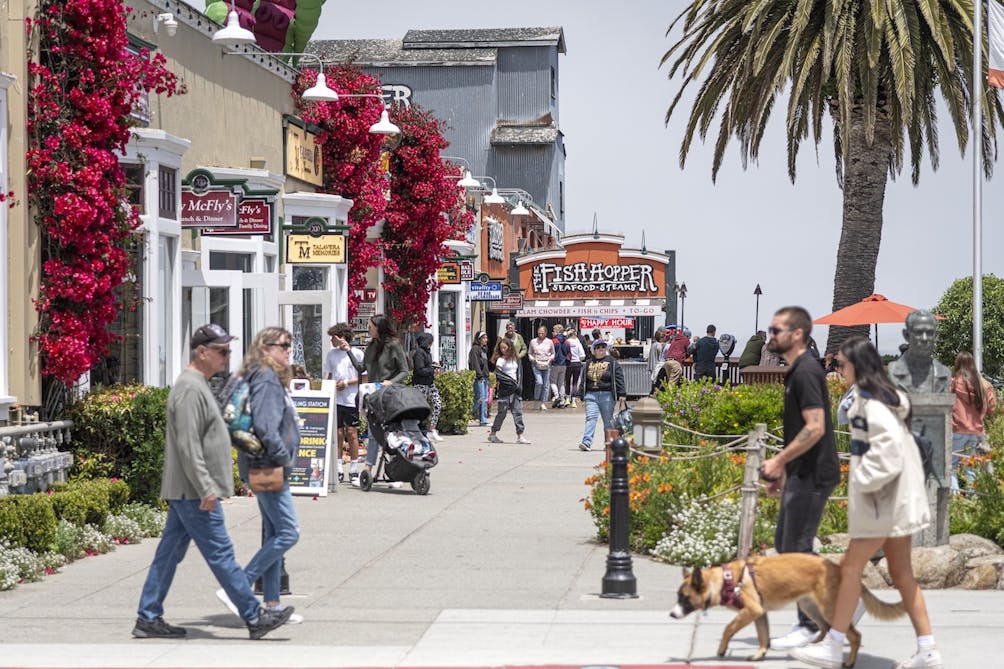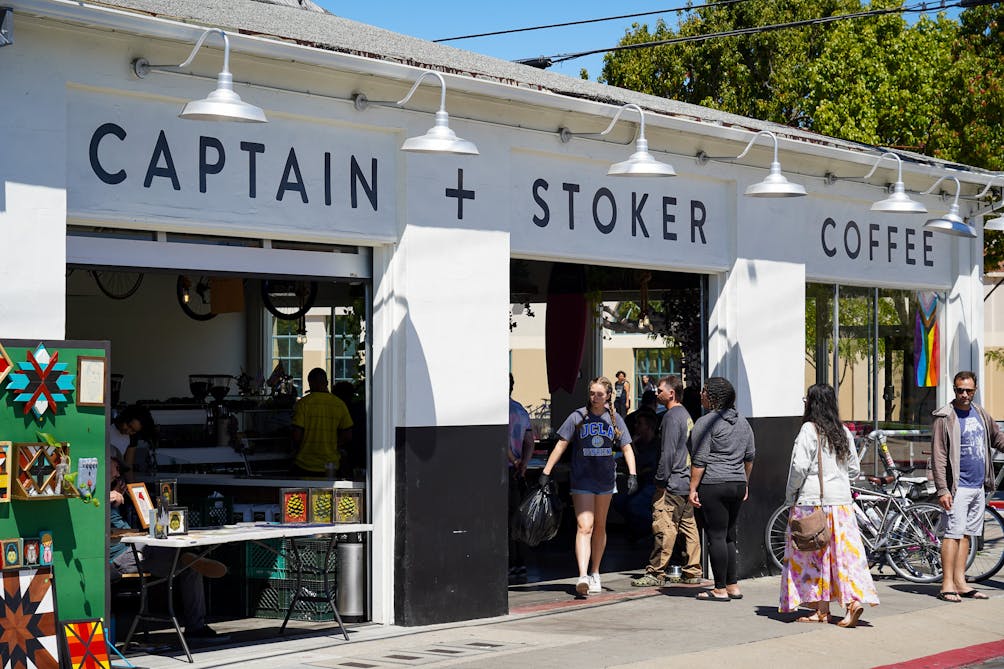 The Monterey Bay Aquarium is a great launch point for continuing your own exploration as you check out Fisherman's Wharf and other fantastic local food and drink spots near the Aquarium. Here are some to put on your do-it-yourself food and drink tour!
Troya Turkish Delight and Baklava: Head to Steinbeck Plaza for something sweet … there's a whole bunch of flavors to choose from (including almond cream hazelnut and powdered pistachio pomegranate). Pair your choice with a Turkish coffee!
Alta Bakery: Located in a revitalized Mexican-era adobe, everything in the bakery is made fresh and in-house daily, from the 9-grain pancake, obligatory avocado toast, and tuna melts, to the yellow corn and shrimp pizza. And the pastries!
Captain + Stoker: The wait in line is worth it for this locally roasted (and locals' favorite) coffee.
Dust Bowl Brewing Company Tap Depot: Based in a historic train station, with an outdoor patio and fire pit, the craft beers here pair beautifully with delicious eats from the on-site taco truck. There's also Alvarado Street Brewery, famous for its progressive, hop-forward ales; IPAs range from hazy to West Coast-style.
BONUS: Shout out to the Monterey Bay Fisheries Trust a nonprofit dedicated to local and sustainable seafood. It supports boat-to-table sustainable fisheries and restaurants, including Passionfish in Pacific Grove, Fish Hopper on Cannery Row, Old Fisherman's Grotto on the Wharf, and other Seafood Watch allies! Here's where to find Local Monterey Bay Seafood that's sustainable, including restaurants!
Bring the Outdoors to Your Inbox
Sign up for our weekly email and stay up to date on where to explore in California.
* No spam, that's a funky food!