Hello, Kitty Kat
Take a catamaran tour of the San Francisco bay
One of the best ways to enjoy the bay in fall is to actually get out on the water, where clear days bring clear views of the Golden Gate and a few big surprises. Book yourself onboard Captain Joe's 65-foot catamaran, "Kitty Kat" for a smorgasbord of sightseeing and sea life. Yep, you're on a boat!
The San Francisco Whale Tours adventure launches from Pier 39 and cruises under the Golden Gate Bridge and past Mile Rock in search of whales and other wildlife of the waters. A team of naturalists are on board to help guide the ship to the best viewing locations for seeing whales surface.
Everyone on board gets to enjoy the bay scenery and participate in the fun of trying to spy whales … "If you see a spout, shout it out!"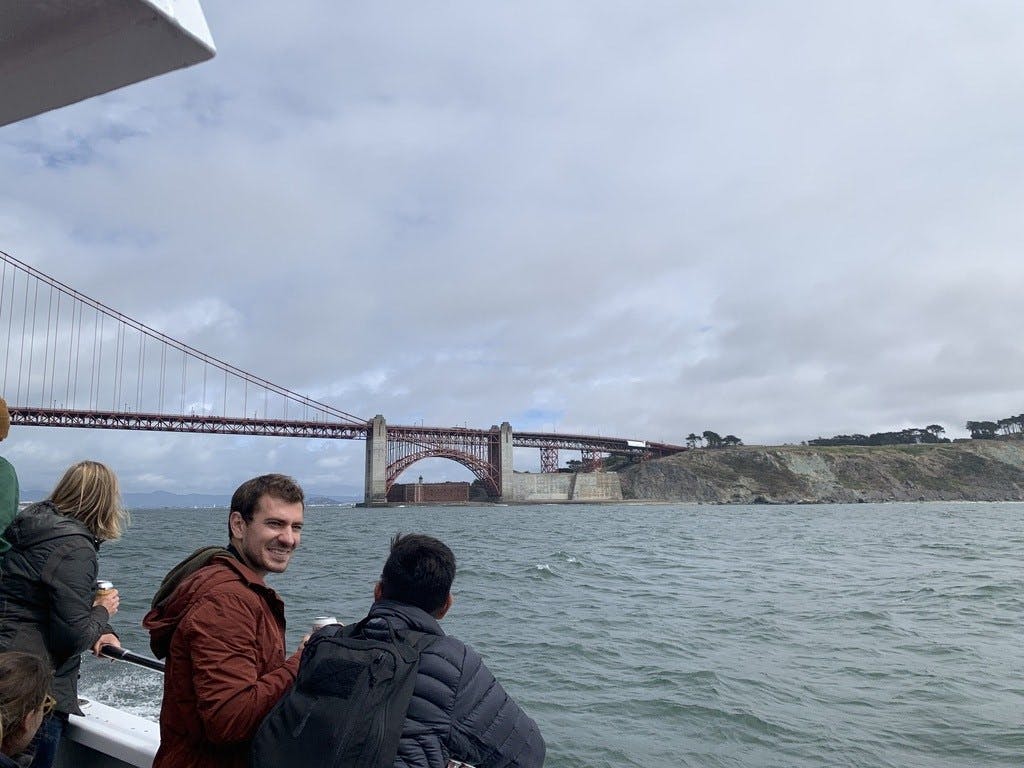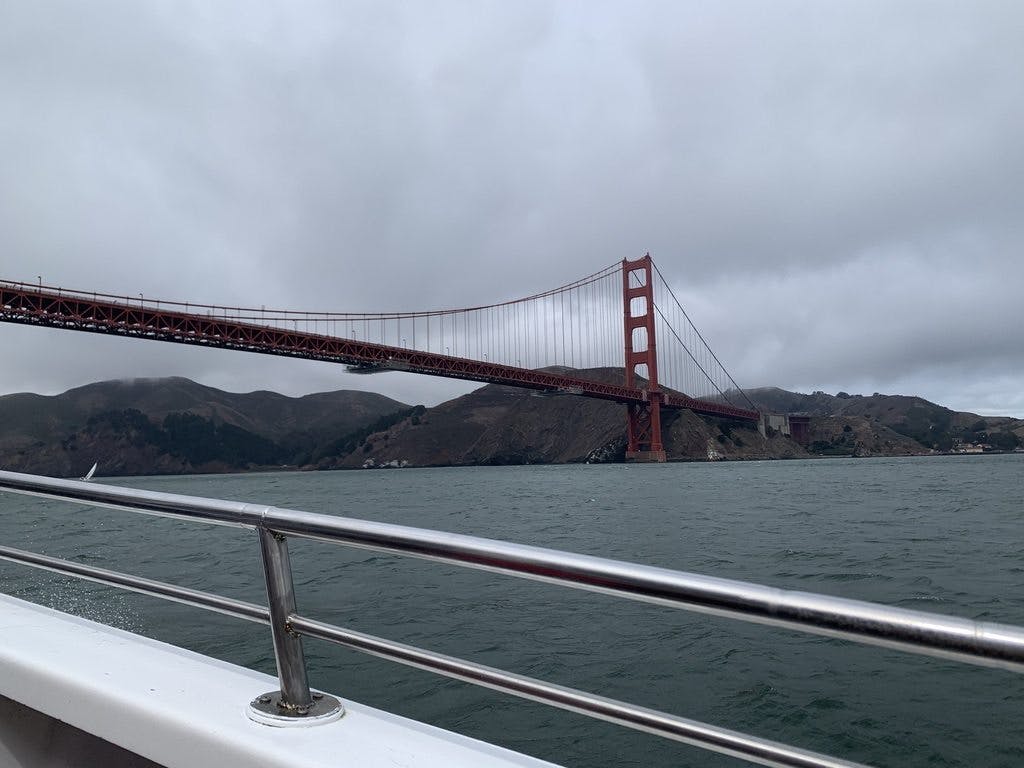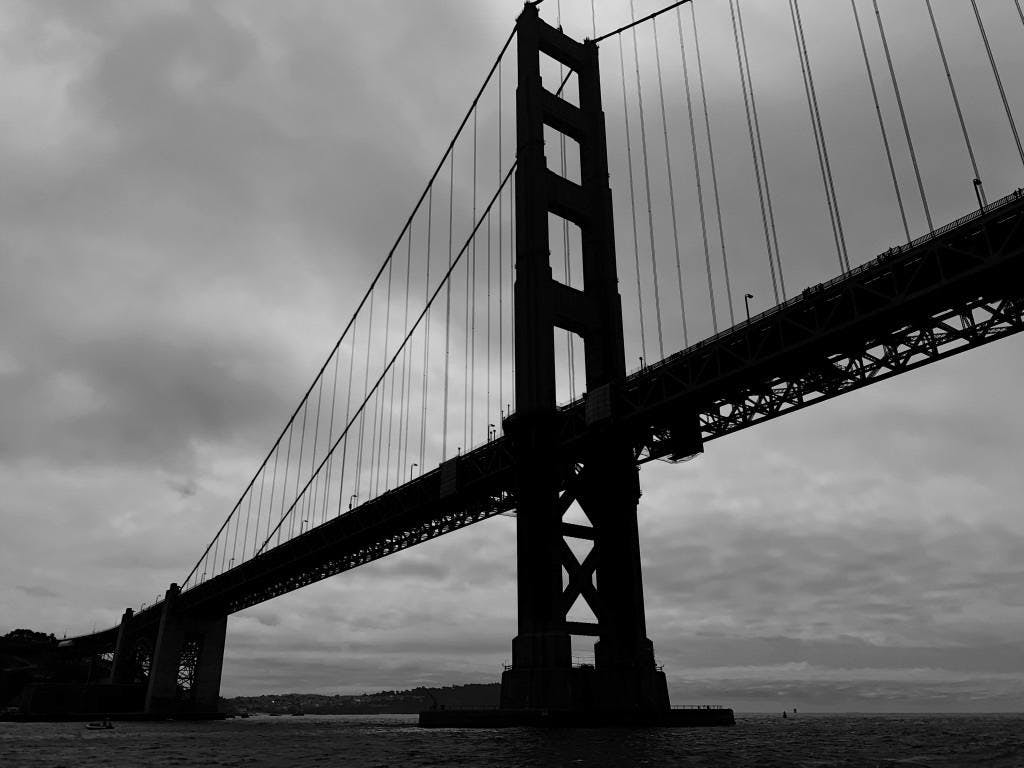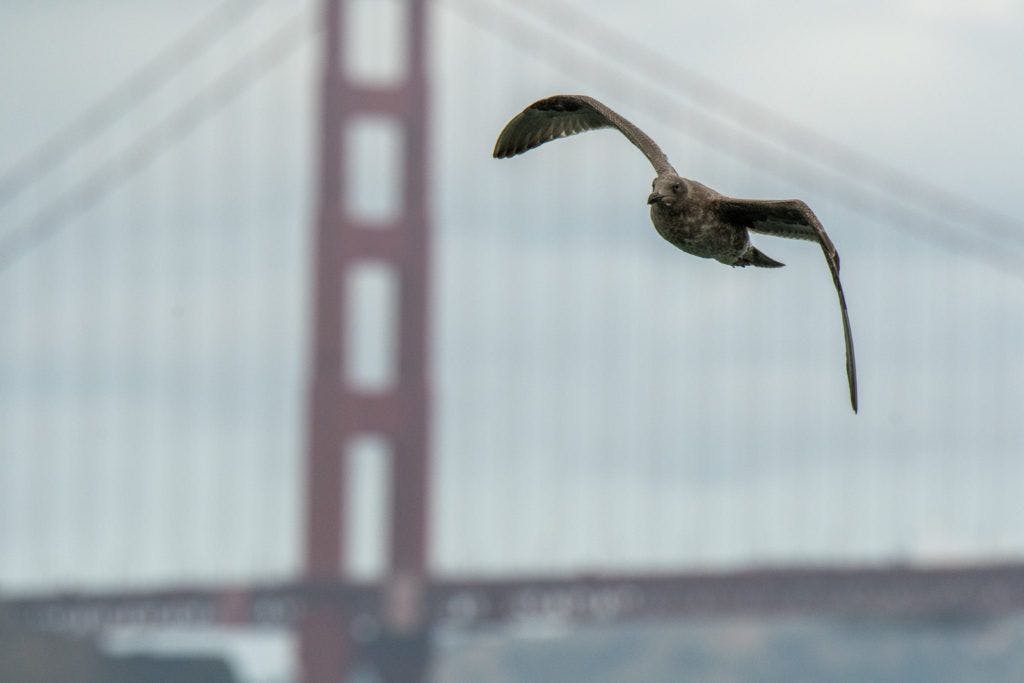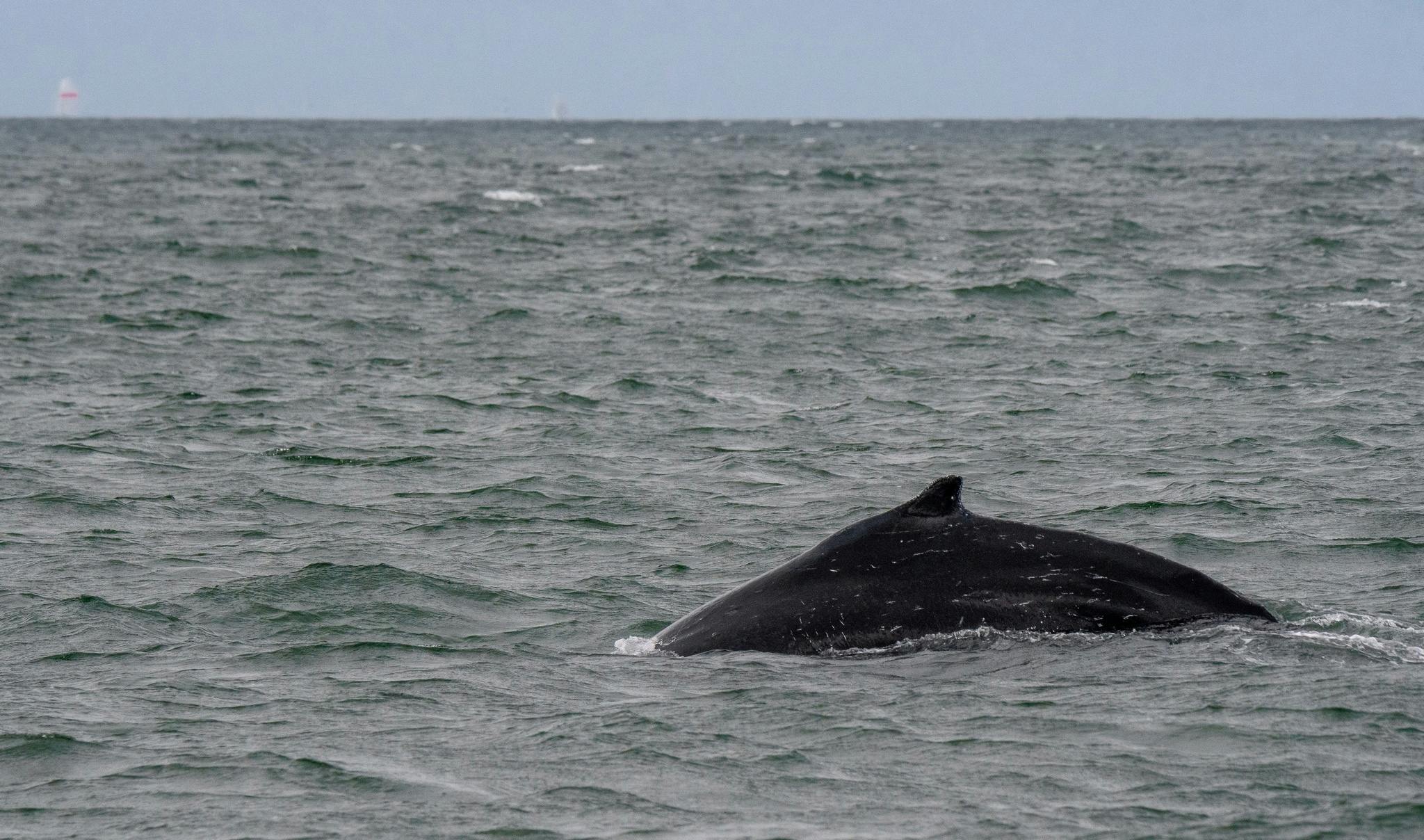 But it's more than whales you'll see—species listed during our recent trip included humpback whale, harbor porpoise, harbor seal, California sea lion, western gull, California gull, Heermann's gull, parasitic jaeger, long-tailed jaeger, elegant tern, Caspian tern, brown pelican, Brandt's cormorant, double-crested cormorant, pelagic cormorant, common murre.
Whale then, water you waiting for?
BONUS BLUE ANGELS: Check out the Fleet Week Blue Angels Air Show Specialty Whale Watching Tour
San Francisco Whale Tours start at $45. Because it's a popular autumn adventure, it's best to buy early online. Parking close to Pier 39 can be found across the street from Pier 39 in the parking garage, and there are plenty of bike parking locations along the boardwalk area.
Bring the Outdoors to Your Inbox
Sign up for our weekly email and stay up to date on where to explore in California.
* No spam, that's a funky food!