Watershed Moment
Take an easy 2-mile hike that traces the Presidio's largest watershed, Tennessee Hollow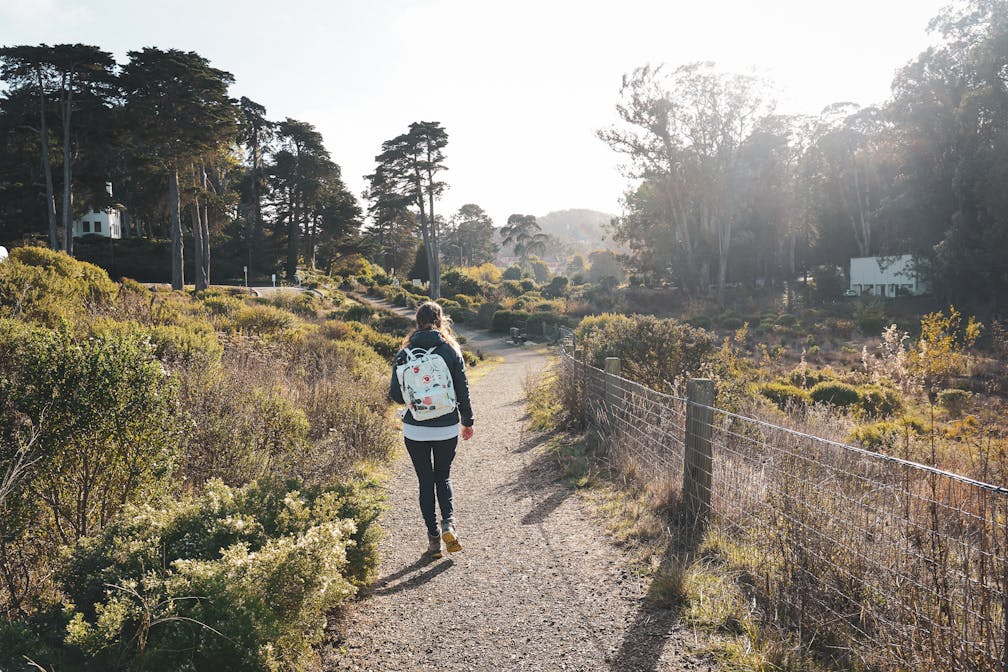 Part old military command post, part national park, and wholly San Francisco: The Presidio is an amalgamation of the city's past with an eye to the future. And it offers some of the best urban hiking in California—dare we say in the country! The new marsh bridges going under Presidio Parkway offer more habitat for plants, fish, and bird life … and trails for us!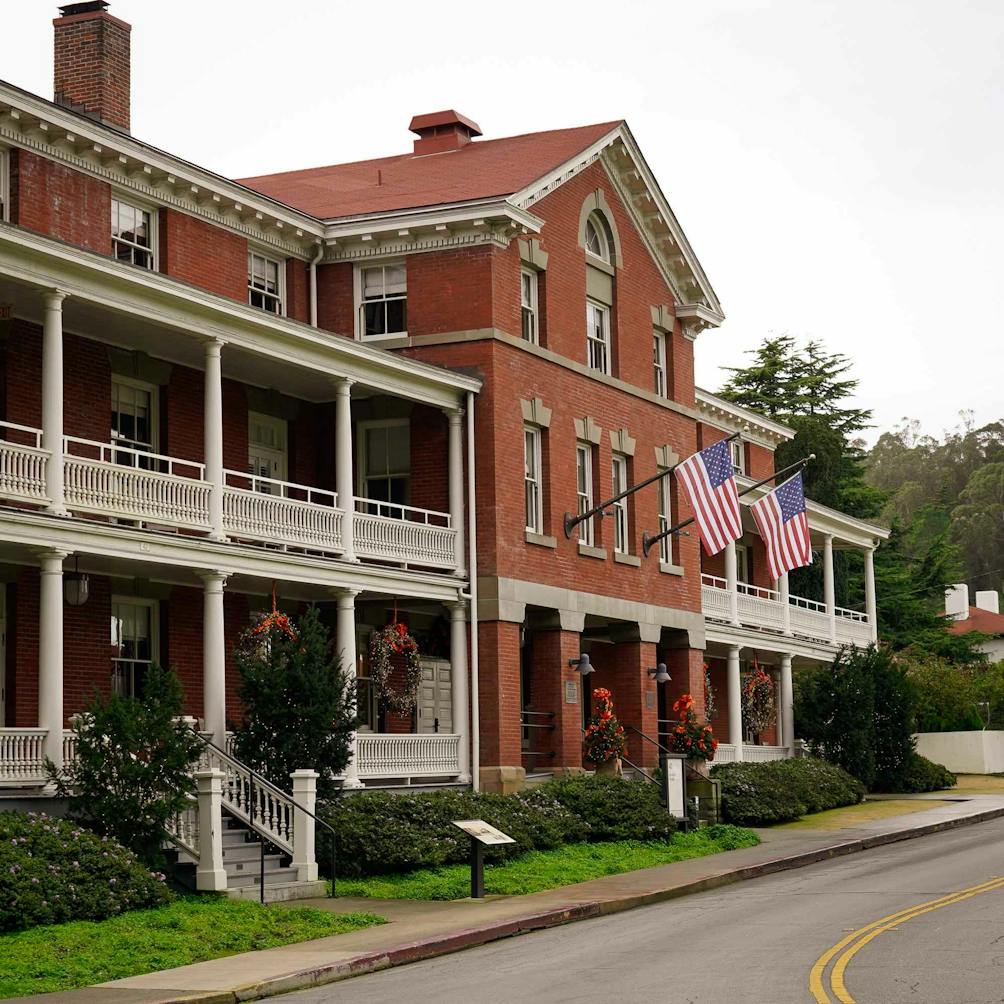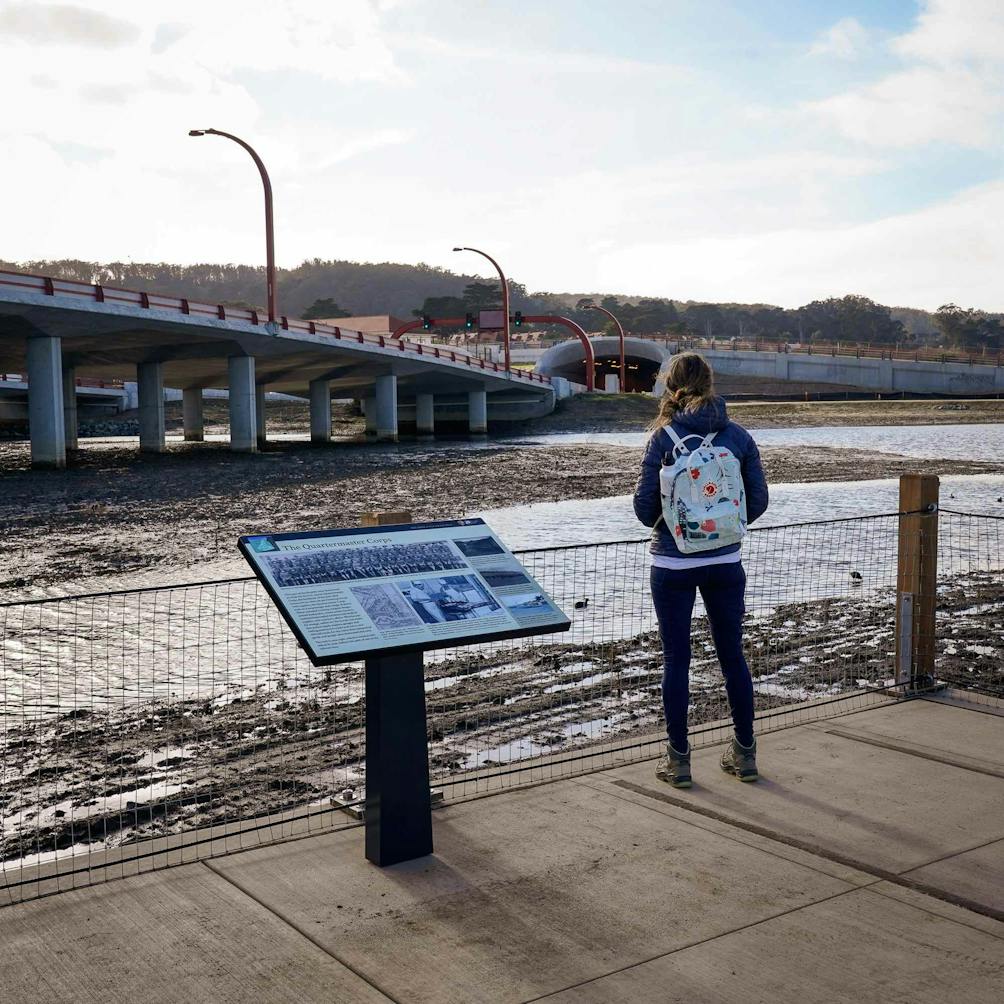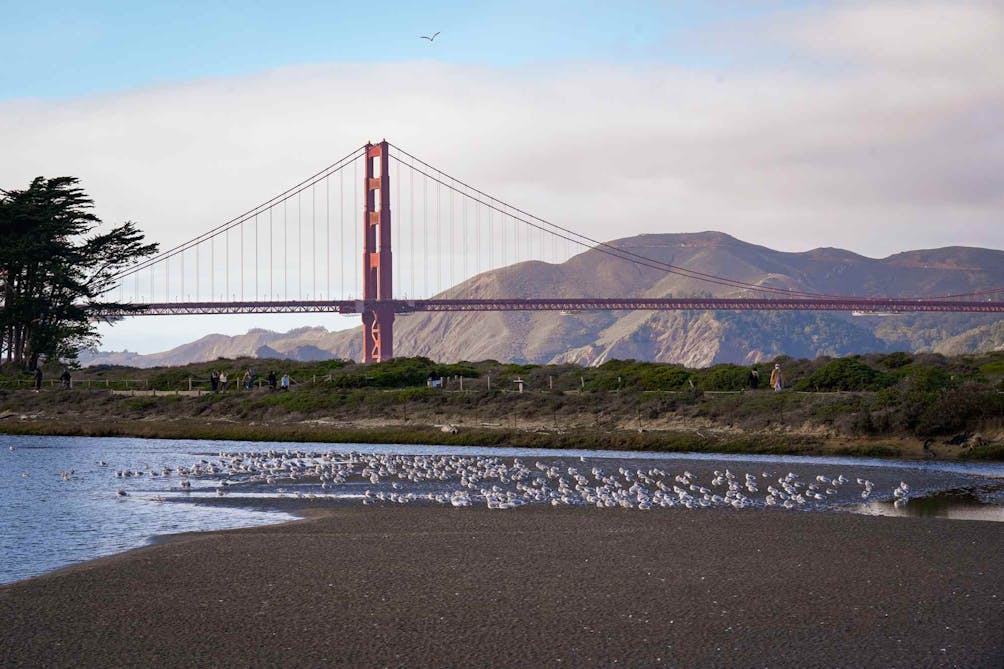 Take an easy 2-mile hike that traces the Presidio's largest watershed, Tennessee Hollow. From the gentle beach breaks at Crissy Field up to the panoramic Inspiration Point Overlook, enjoy several highlights along the route. Starting from East Beach you'll pass over the Crissy Field Marsh, favored by great blue herons and other spear-fishing birds. The bridge here is a great vantage for viewing the Golden Gate Bridge.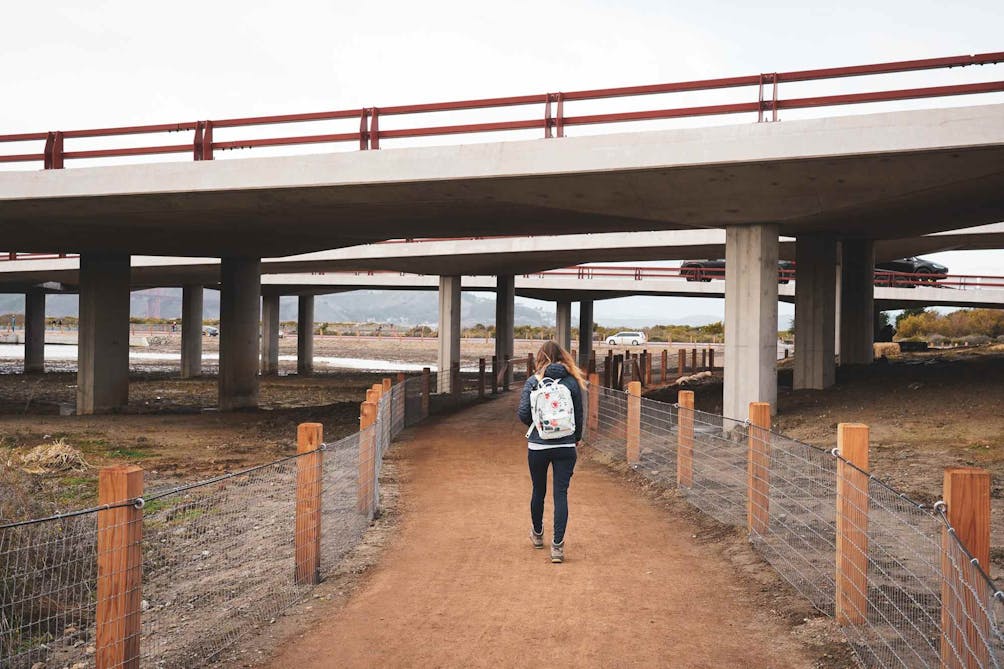 Continue, picking up the path underneath Presidio Parkway, and the new Quartermaster Reach Marsh—7 acres of newly completed marshland that was once wasteland. Today it's a wetland ecosystem, with fresh water flowing into saltwater, creating a biodiverse habitat of plants, fish, birdlife, even an effort to revitalize the native Olympia oyster.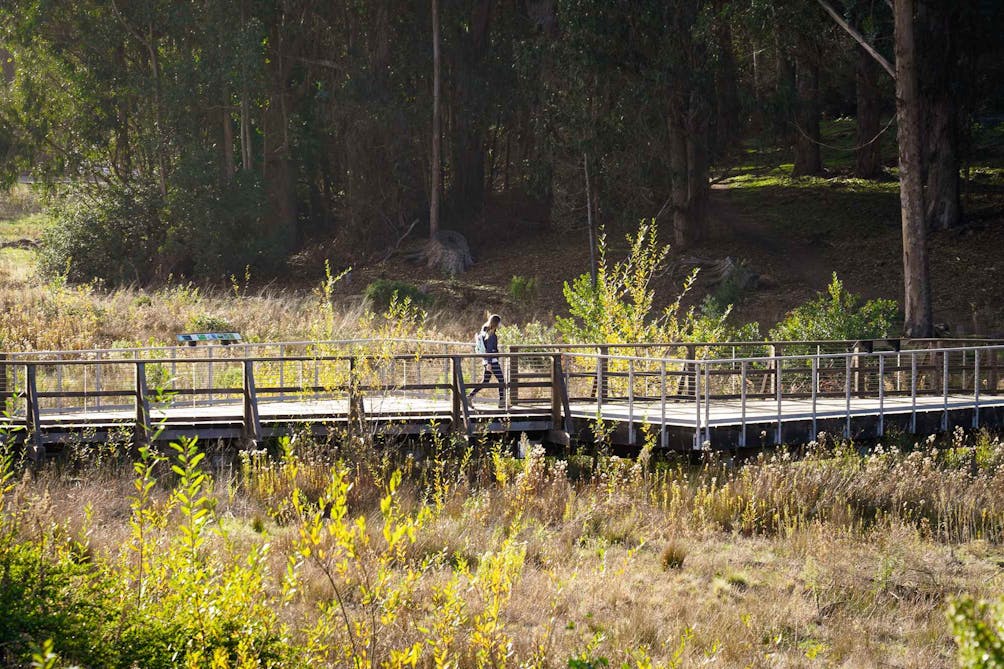 Follow signage and your map to highlights including the historic brick Lovers' Lane Bridge, El Polin Spring and adobe wall ruins, and up alongside a beautiful redwood grove to Inspiration Point Overlook.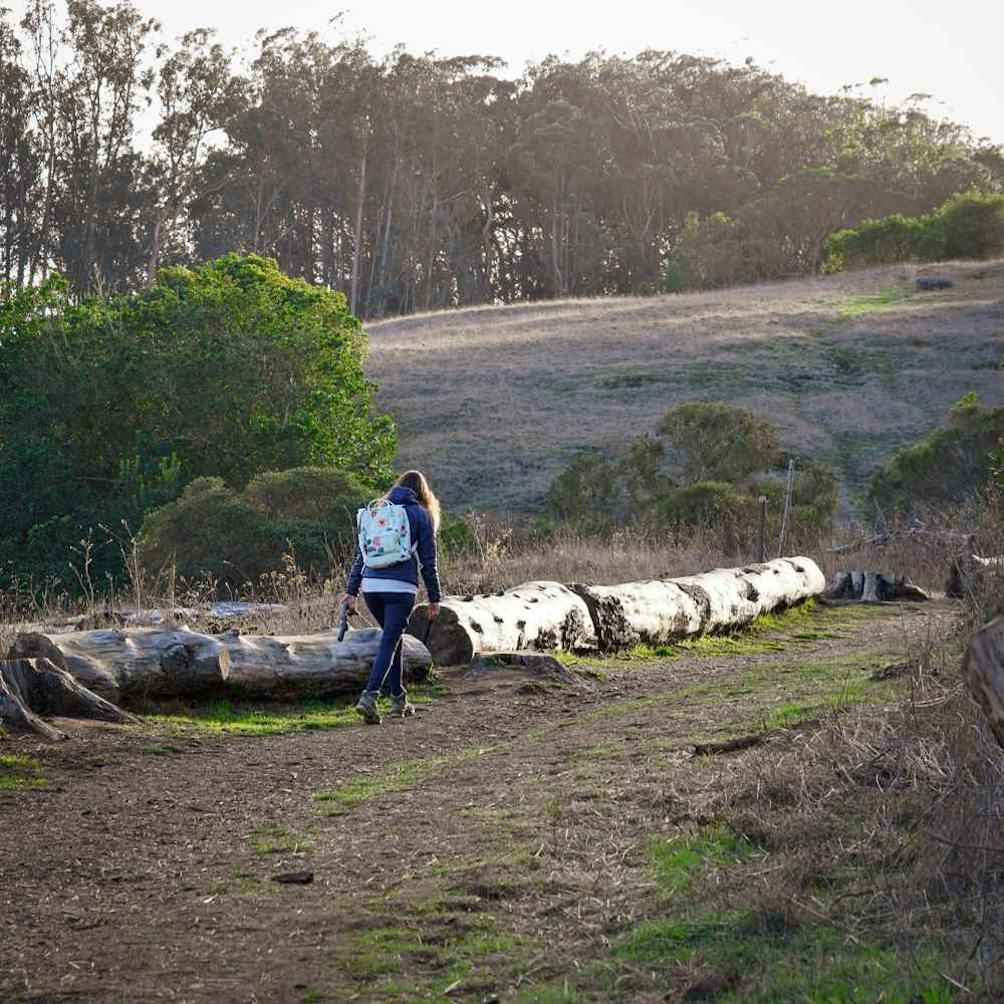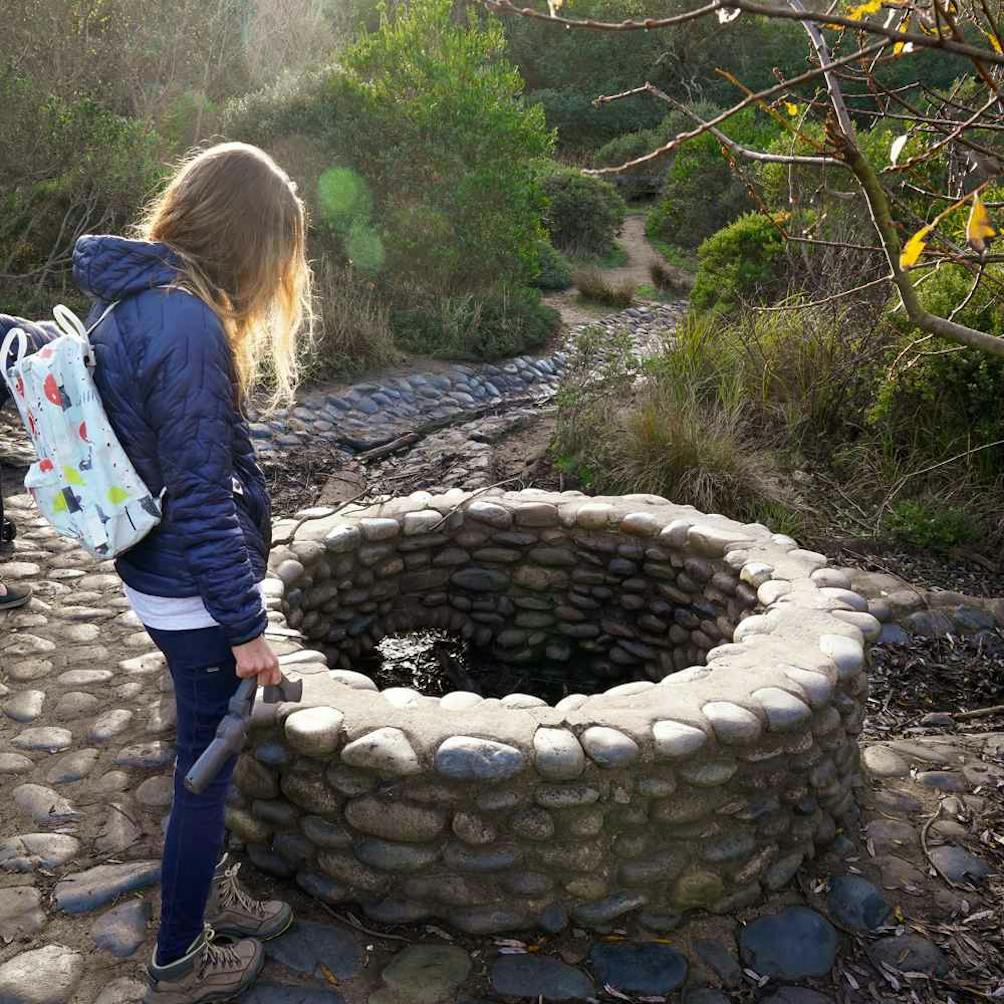 Follow the Ecology Trail to descend into the heart of the park, along Funston Avenue and Halleck Street, returning to the Quartermaster Reach Marsh and Crissy Field.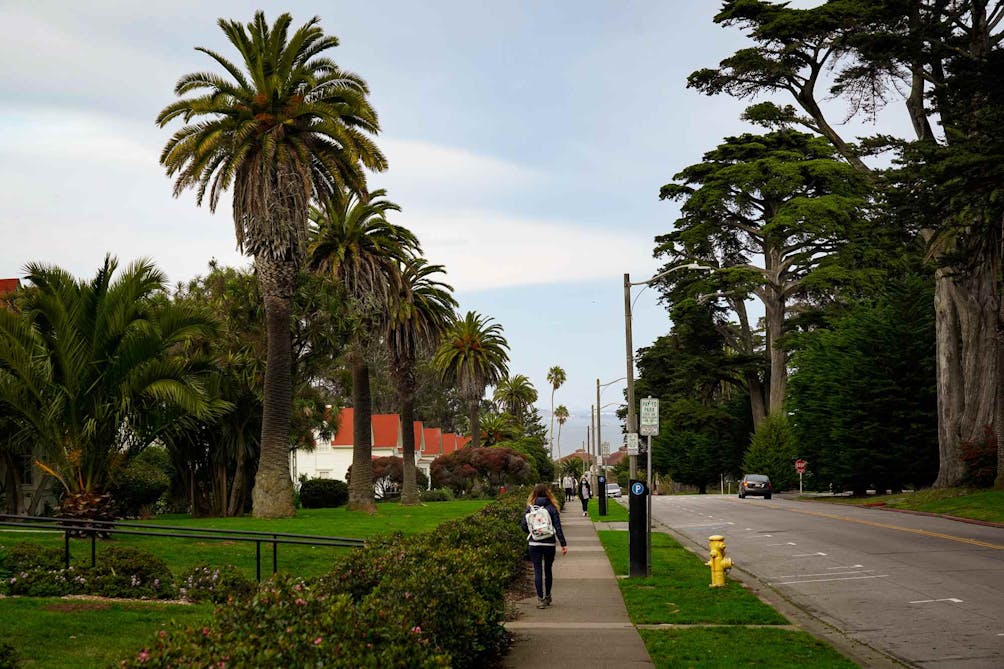 Bonus points if you time your hike for sunset viewing on the beach!
LISTEN TO THE PODCAST: In the episode "Happy New… Trails!" Weekend Sherpa co-founders Brad and Holly discuss hiking the Tennessee Hollow Trail in the Presidio.
Park at Crissy Field's East Lot. Here's a map of the Tennessee Hollow Trail in the Presidio. Dog-friendly!
Bring the Outdoors to Your Inbox
Sign up for our weekly email and stay up to date on where to explore in California.
* No spam, that's a funky food!