Waterfalls, Wildflowers, Wildlife
The Great Outdoors of Plumas County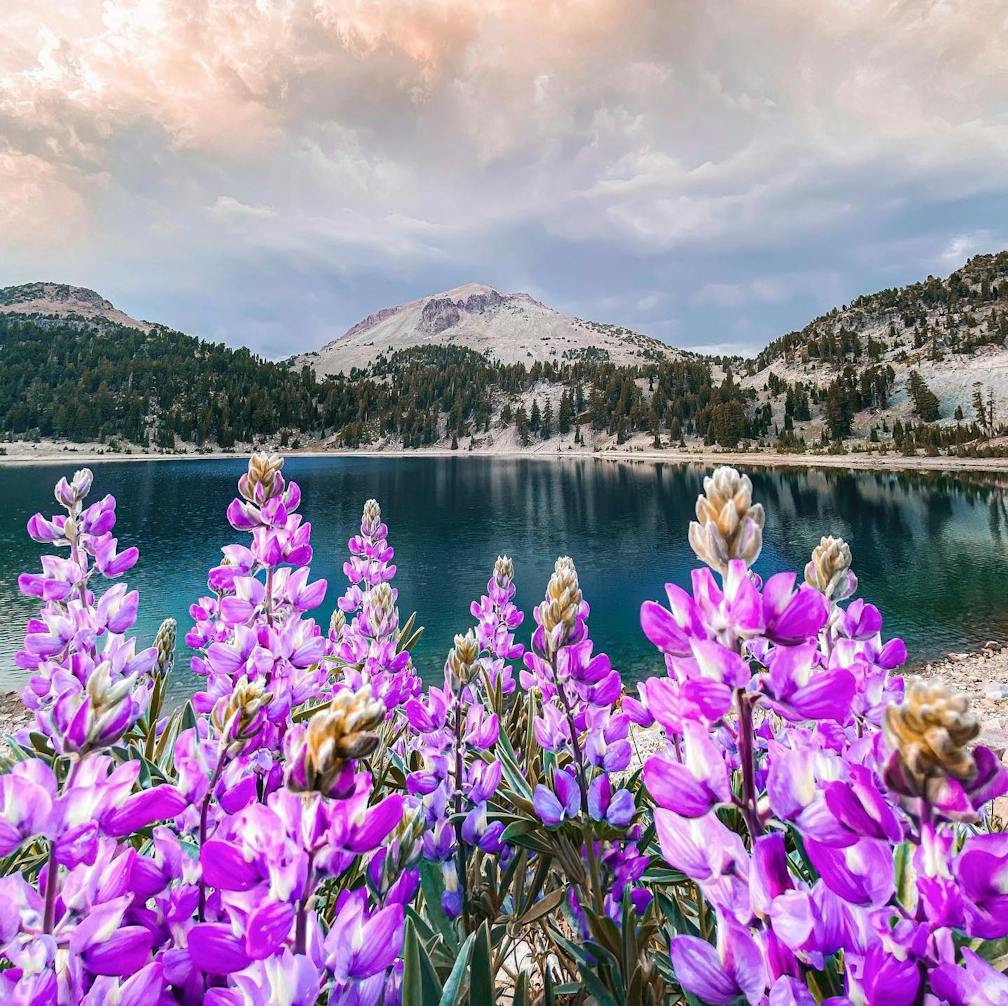 Talk about good timing! When waterfalls and wildflowers begin fading in other places, there's an outdoors mecca that'll be freshly blooming—and H2O booming: Plumas County!
With over 100 lakes, 1,000 miles of streams and rivers, and just three traffic signals in the entire county, this vast, fun, and friendly northern Sierra destination will be vibrant in May and June—all the way into deep summer. Places like Lassen Volcanic National Park will be a sea of technicolor landscape, and the record winter snowfall has made Plumas extra waterfall—with dozens of flows to find! Book your perfect lodging (from rustic to luxurious), and get ready to hike, bike, canoe, and road trip amid a landscape glistening with waterfalls and aglow in wildflowers. Now's the time to plan for Plumas County. Top photo by Jake Edwards - Scenescapery.
Wildflowers in the Wild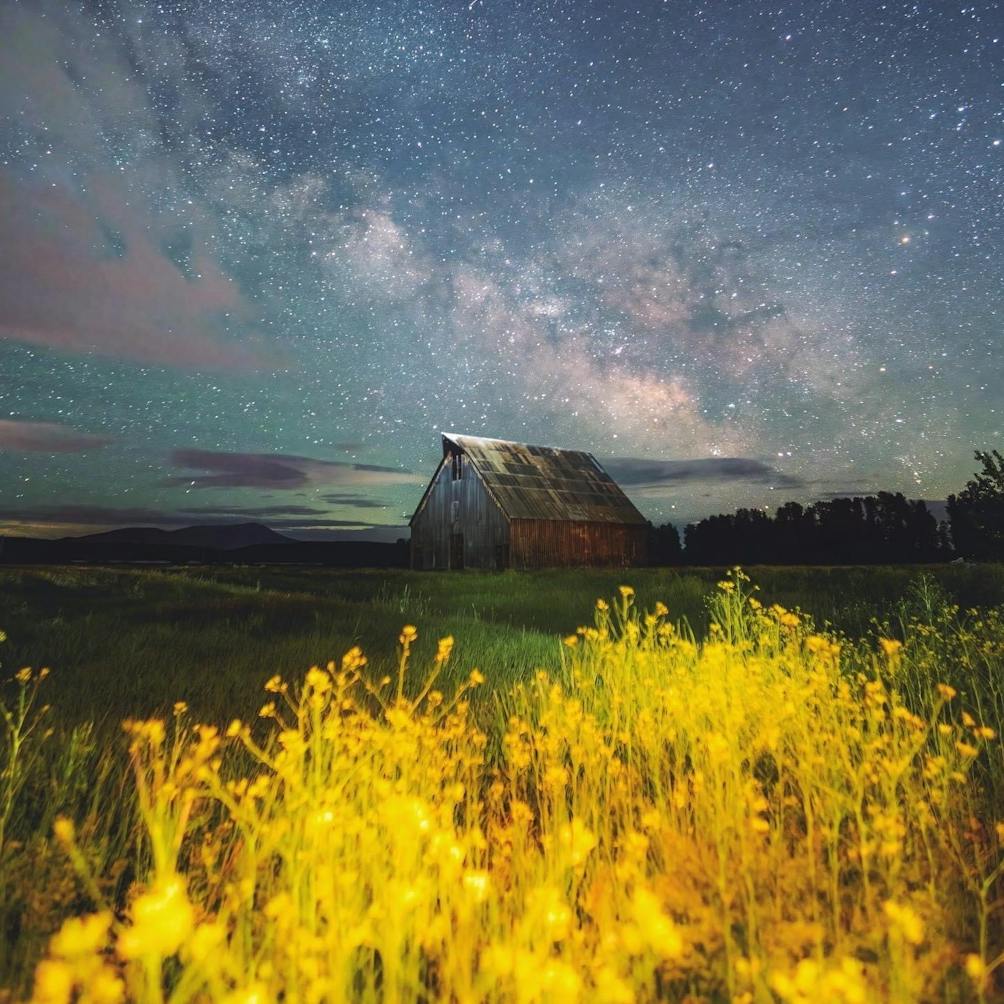 Magic Carpet: Thanks to extra nutrients in the soil, the wildflowers will be a sea of spectacular colors at Lassen Volcanic National Park this spring and summer. With over 700 flowering plants, you'll be mesmerized by a mosaic of spring blooms like the bright red snow plant, the lavender alpine shooting star, and the western wallflower—bright orange-yellow beauties named after a similar flower in Europe.
Check out this fantastic Plumas County Wildflowers page for hikes with the best flora, including where to escape the crowds.
Dreamy Driving: For a scenic drive combining wildflowers and waterfalls, the Feather River Scenic Byway is a rainbow connection of more than 100 waterfalls and brilliant wildflowers like buttercups, silver lupine, and redbud shrubs. Check out these 3-day itineraries for seeing Plumas County's waterfalls, wildflowers, and wildlife. 
Spread Your Wings: The Butterfly Valley Botanical Area mesmerizes with orchids, lilies, wild roses, and lady slippers, not to mention the wily yellow pitcher-plant that entraps insects and digests them (yum!).
Go Ahead, Gush About It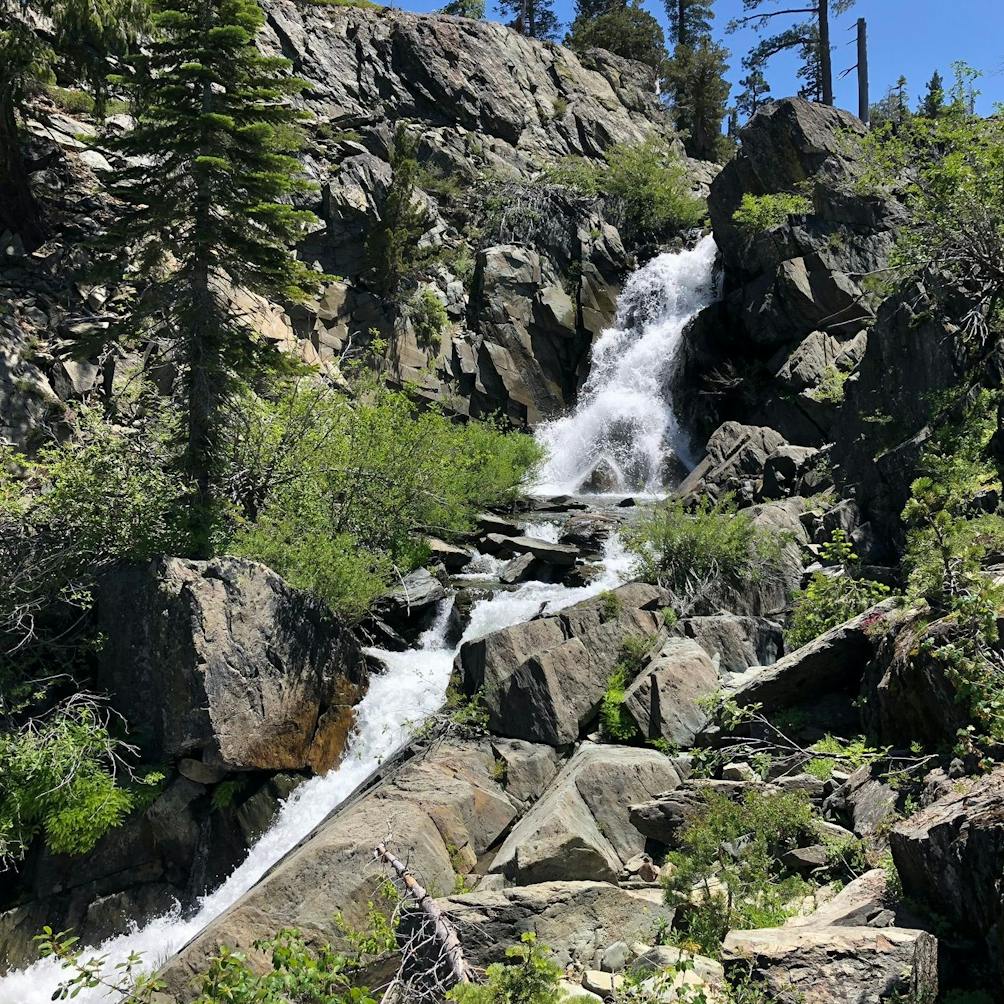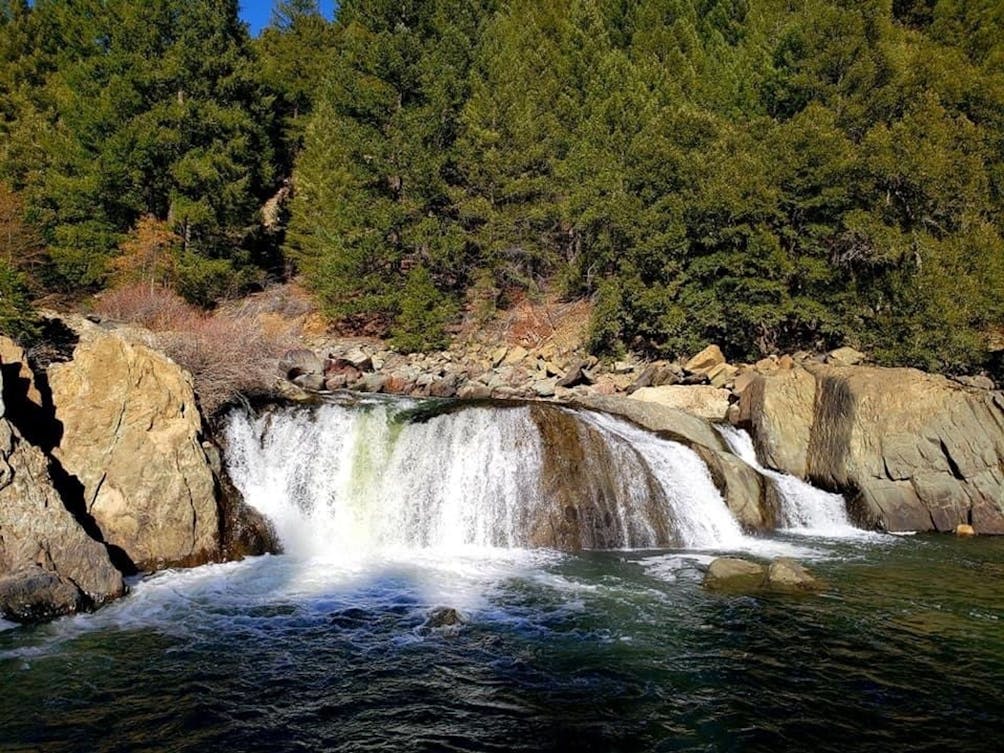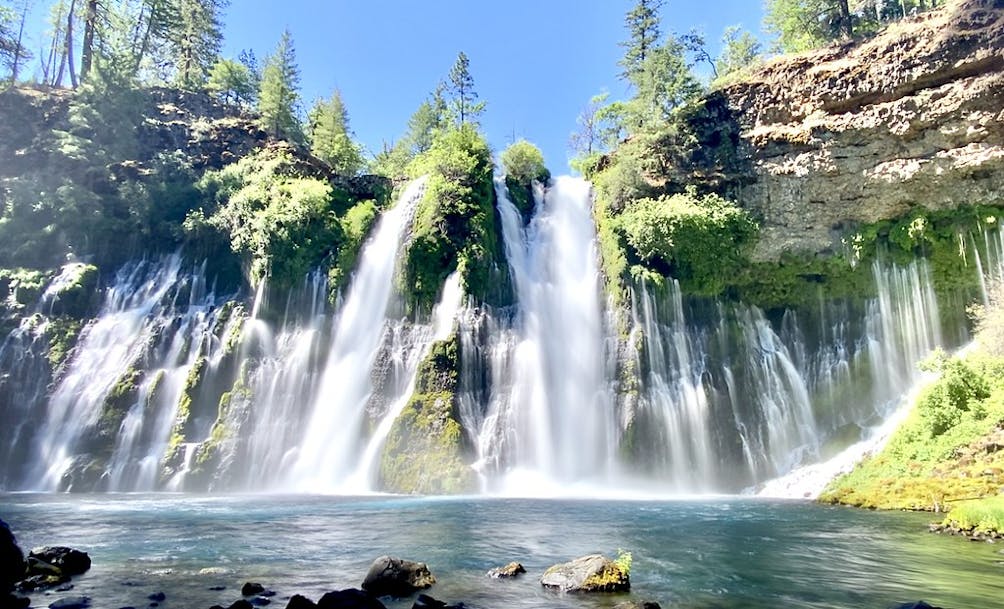 The reviews are in: Plumas County is absolutely waterfall! And this year's historic snowpack means the cascades will be churning at an impressive strength. Here are just a few to gush over:
Dead on Arrival (or Departure): On your way to or from Plumas County, stop and see a waterfall less discovered. Hidden within Lassen National Forest, Dead Horse Falls belies its rather macabre name. This 60-foot tiered stunner is alive and flowing through a lush mossy gorge into Dead Horse Creek.
Frazier Is a Find! Tucked in Plumas National Forest near Lakes Basin Recreation Area, and cascading an impressive 240 feet, Frazier Falls is reached on a 1-mile (round-trip) paved trail.
Cascade's Got the Cascades: With a name like Cascade Trail, expectations are high! This hike near Quincy and alongside Spanish Creek features beautiful scenery and—within one mile—two wooden bridges for viewing Cascade waterfalls. You can turn around here for an easy hike, or keep going for a challenging 12-mile (round-trip) route, including an ascent of switchbacks.
Find Plumas County Waterfalls!
Wild for Wildlife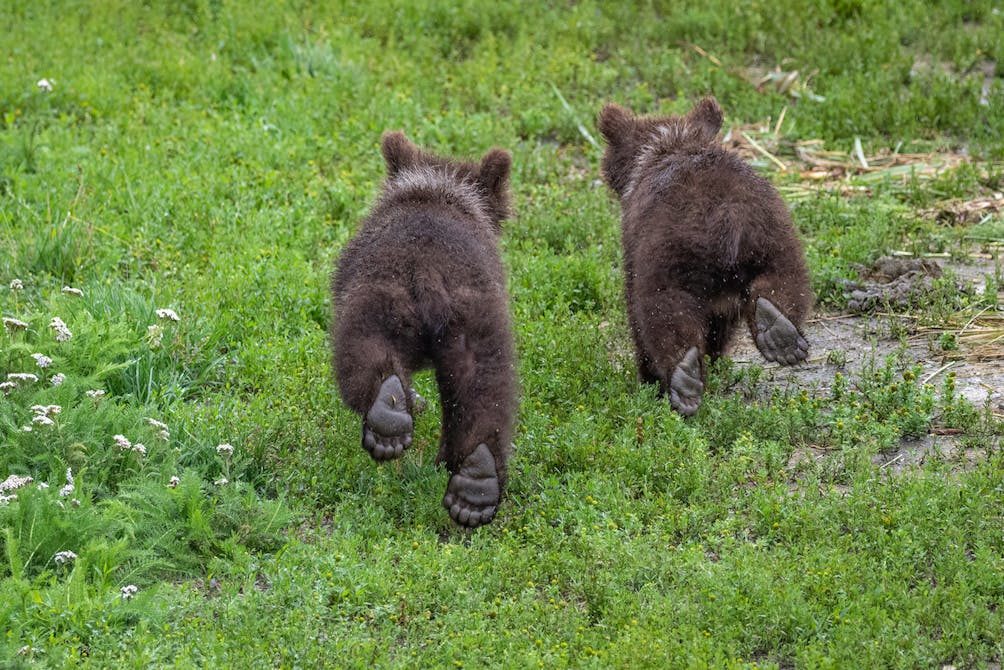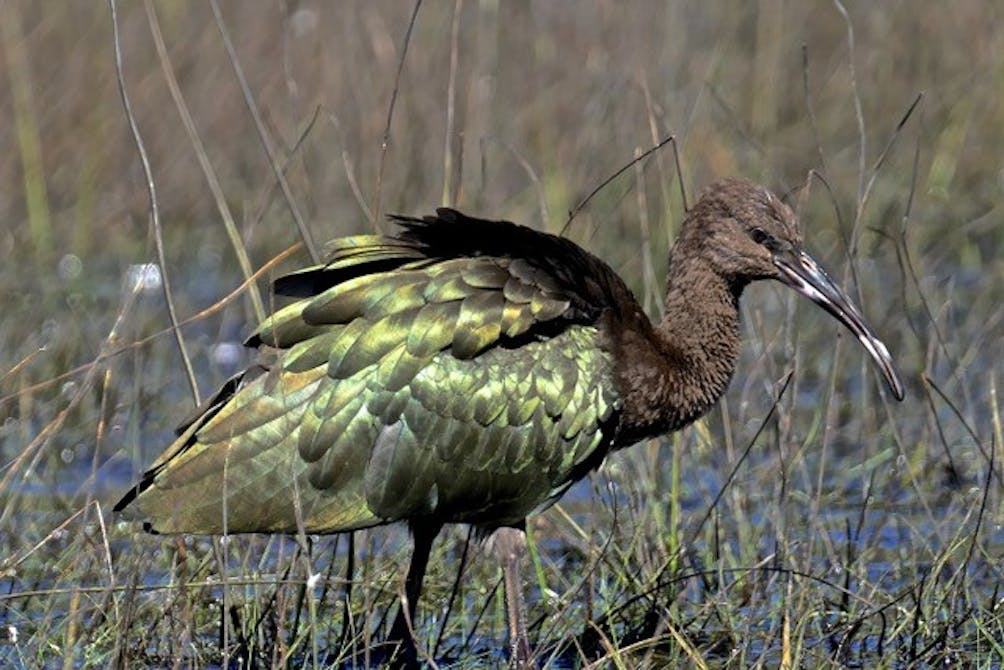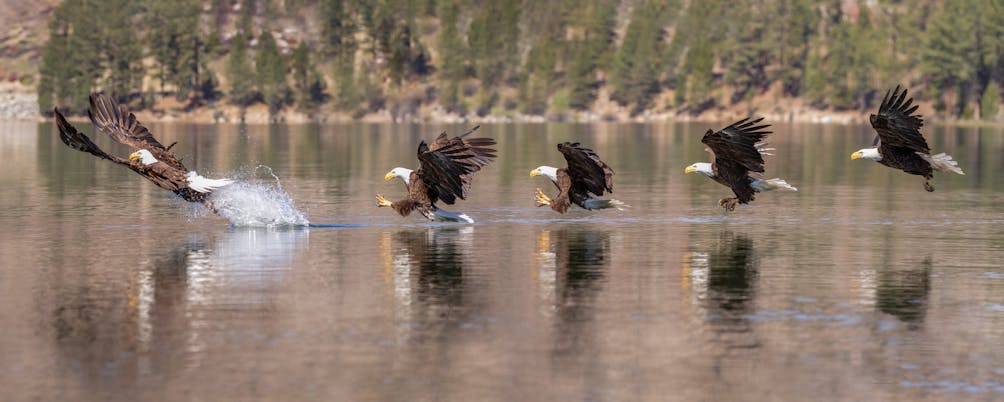 The unspoiled wilds of Plumas County bring countless opportunities for wildlife viewing, combined with wildflowers, waterfalls, and wonderful views. A few places to go wild:
Where the Deer and the Antelope, and the Bald Eagles (!) Play: Part of the Watchable Wildlife national network, Antelope Lake-Indian Creek Wildlife Viewing site sits at 5,000 feet in Plumas National Forest. The area's protected meadowlands attract birds of all feathers, including osprey and bald eagles. This is a great place for a picnic; pick up delicious sandwiches at Youngs Market in nearby Taylorsville. Remember; don't feed the birds—no matter how flirtatious those Canada geese get.
It's Bizzness Time: Get down to hiking or biking business on the beloved Bizz Johnson Interpretive Trail. The entire trail is over 25 miles, so lucky for you there are six different trailheads to start from, 12 of which go alongside the Susan River. The shoreline here is likely to be decked in wildflowers, and the trail itself is designated as a Watchable Wildlife Viewing Area. TIP: If you want to do the trail as a "one-way" journey, then Lassen Transit is the perfect service for getting you down the trail.
Download the Northern Plumas County guide to birding and find premier birding spots in Plumas. The Plumas County website has plenty of information about wildlife viewing sites in the region.
Bring the Outdoors to Your Inbox
Sign up for our weekly email and stay up to date on where to explore in California.
* No spam, that's a funky food!