Hidden Trio
Do an urban walk with hidden canyons in Los Angeles County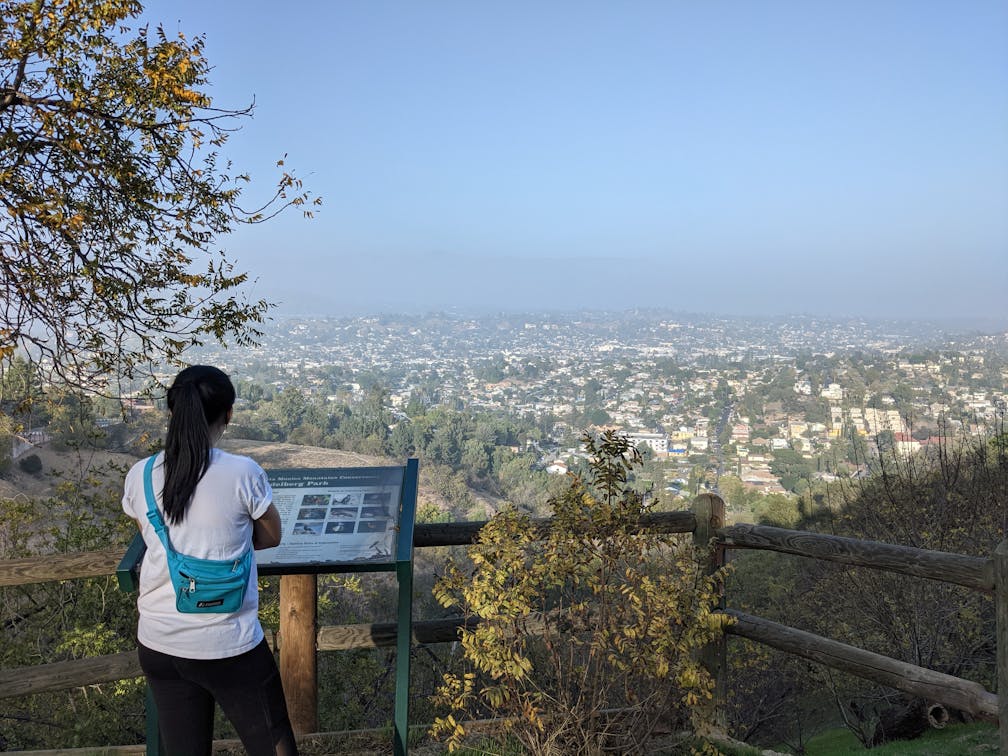 A trio of hidden canyons is often found in more remote places, but they're also on this urban walk in the serene hills of eastside's Mount Washington. Head here for a beautiful 7-mile (round-trip) neighborhood tour of historic homes, ample greenspace, and, yes, three hidden canyons.You'll start at tranquil Elyria Canyon Park and end at the adjacent canyons of Moon Canyon Park and Heidelberg Park.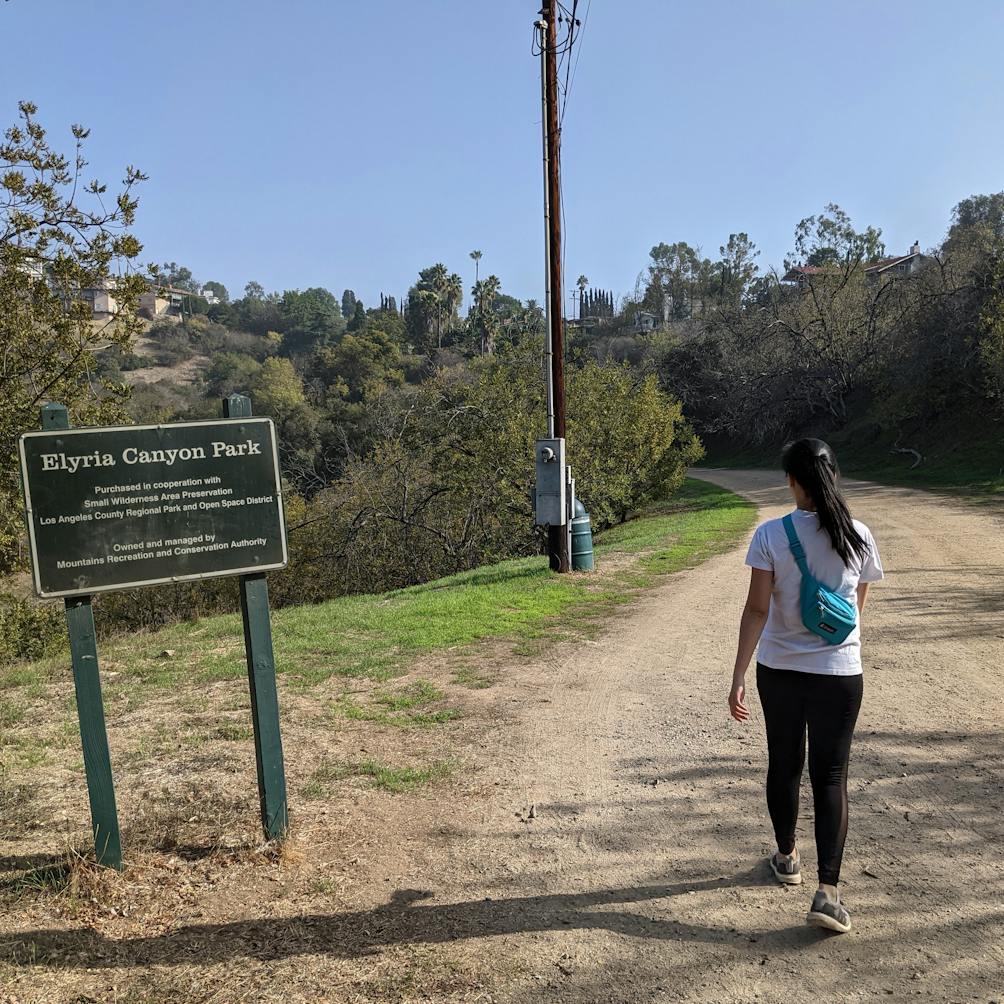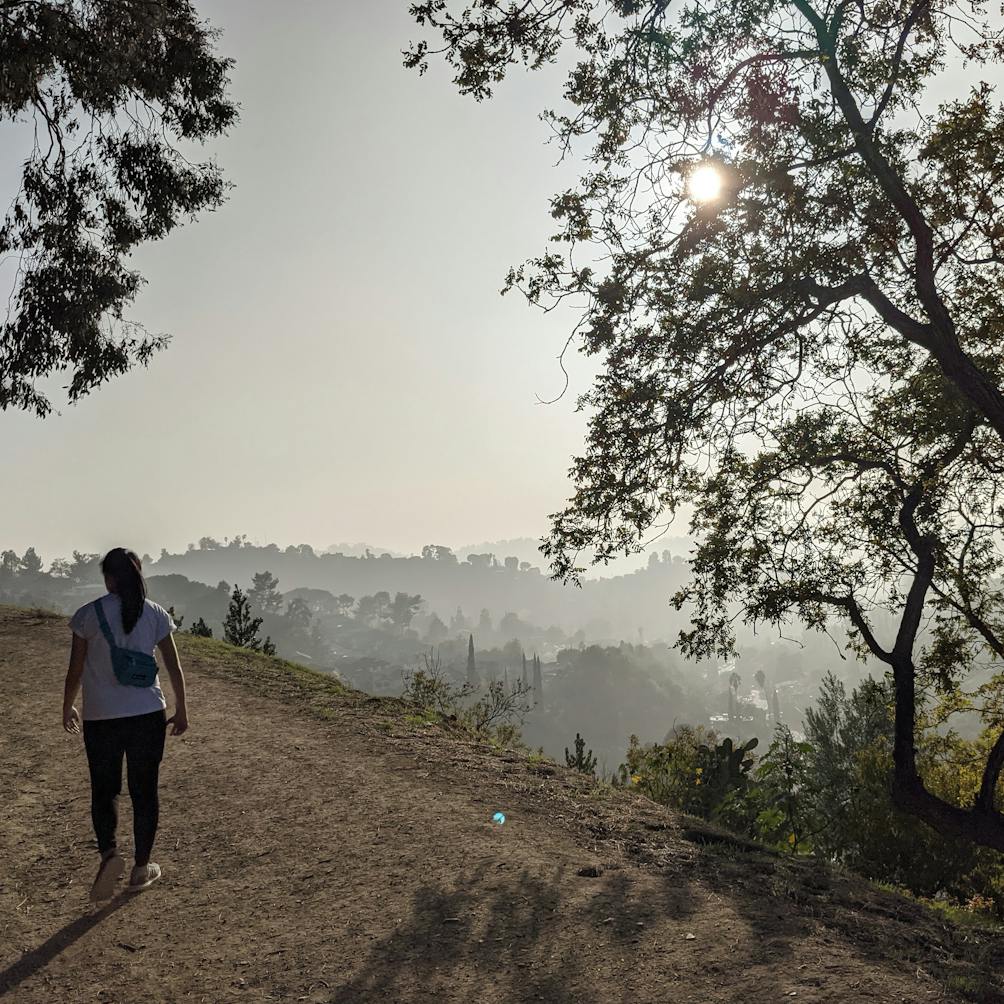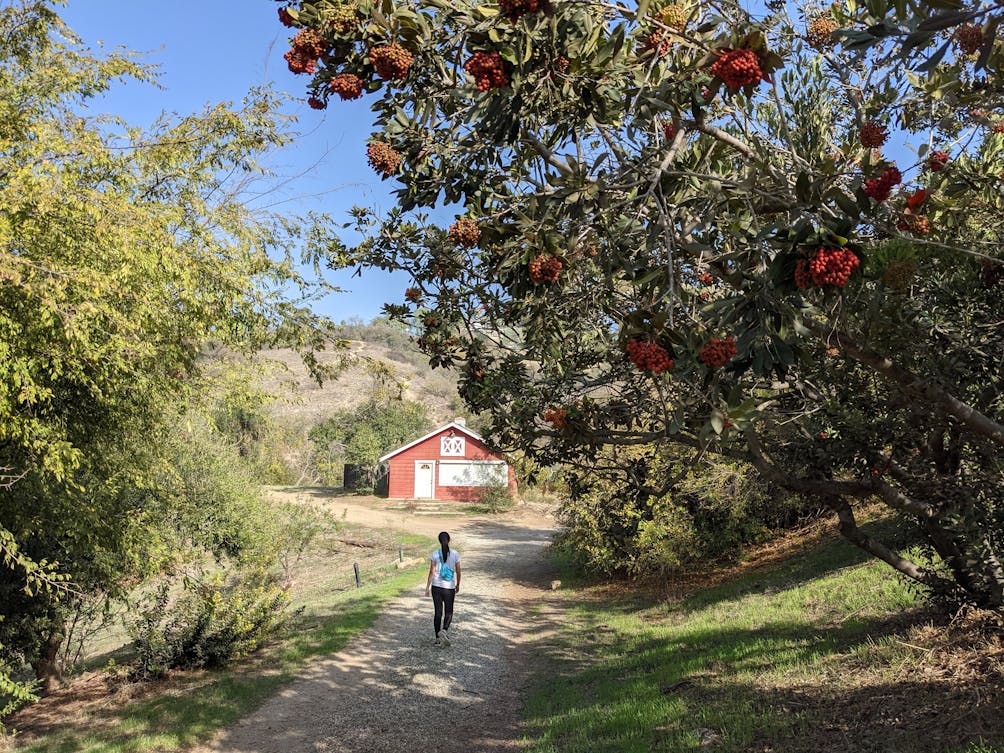 Find street parking at the Bridgeport Drive entrance to Elyria Canyon Park and take the wide trail past the gates and MRCA sign. As the trail marker indicates, head left at the first junction towards the red barn and take the narrow trail that ascends gradually through some overgrowth. Canyon vistas to the west make you feel like you are out of the city, even as they are framed by the rolling hills of the surrounding suburbia.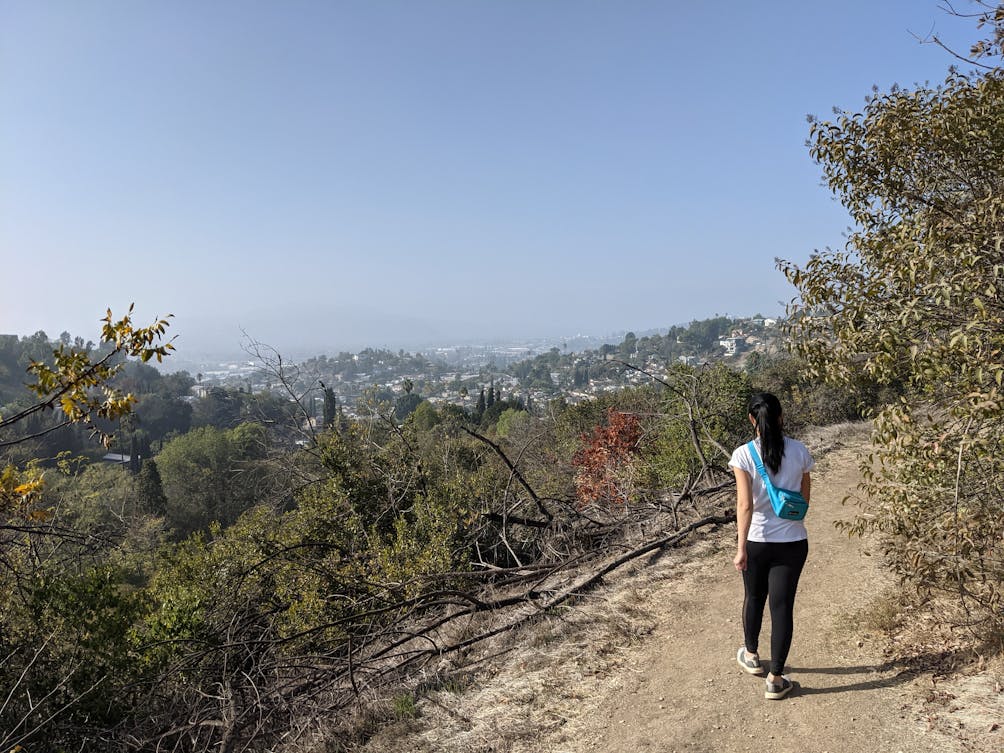 Ignore the next two trail junctions on your right (for now) and take the path all the way to the Wollam Street exit to visit the whole park in just about a mile of hiking. Head back to those spur trails and take the first one, which ascends steeply towards Elyria Drive. It's a pleasant neighborhood walk, and at San Rafael Avenue you'll run into the international headquarters of the Self-Realization Fellowship. The meditation grounds here are open to the public Tuesday to Saturday (11 a.m. to 3 p.m.).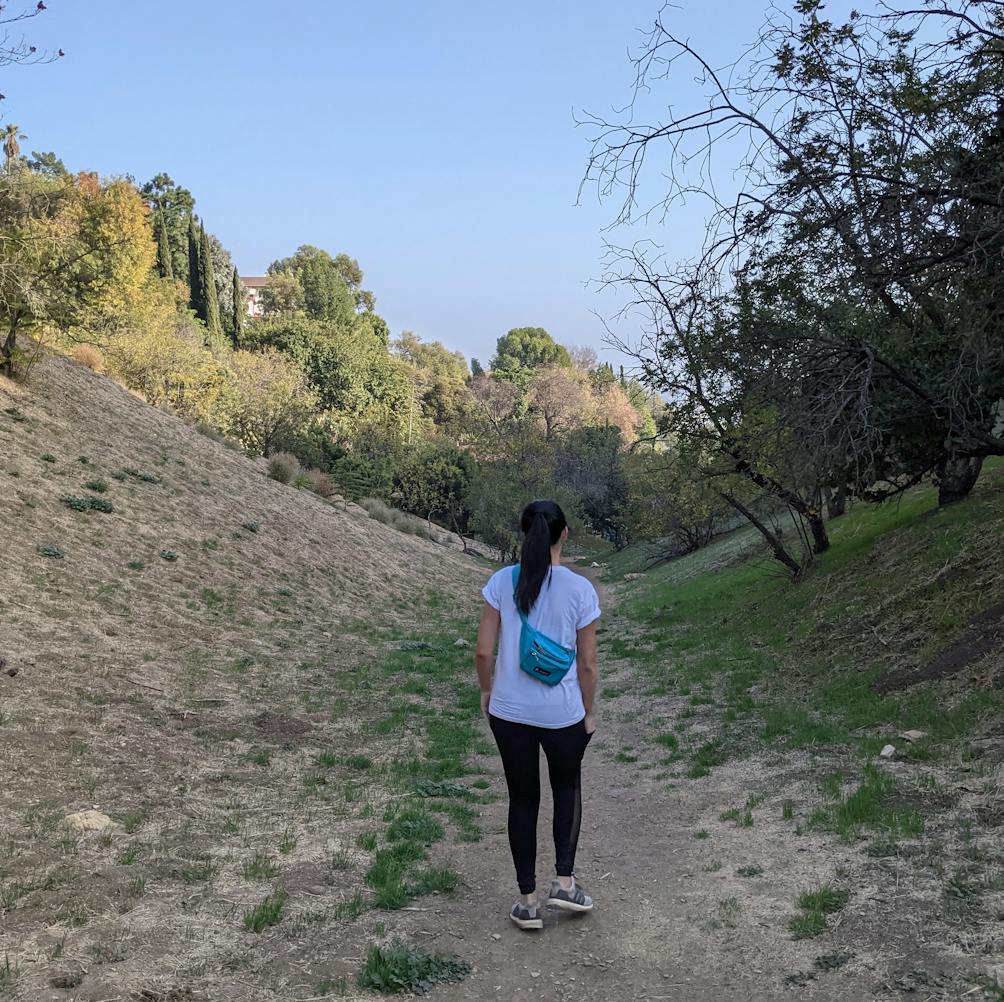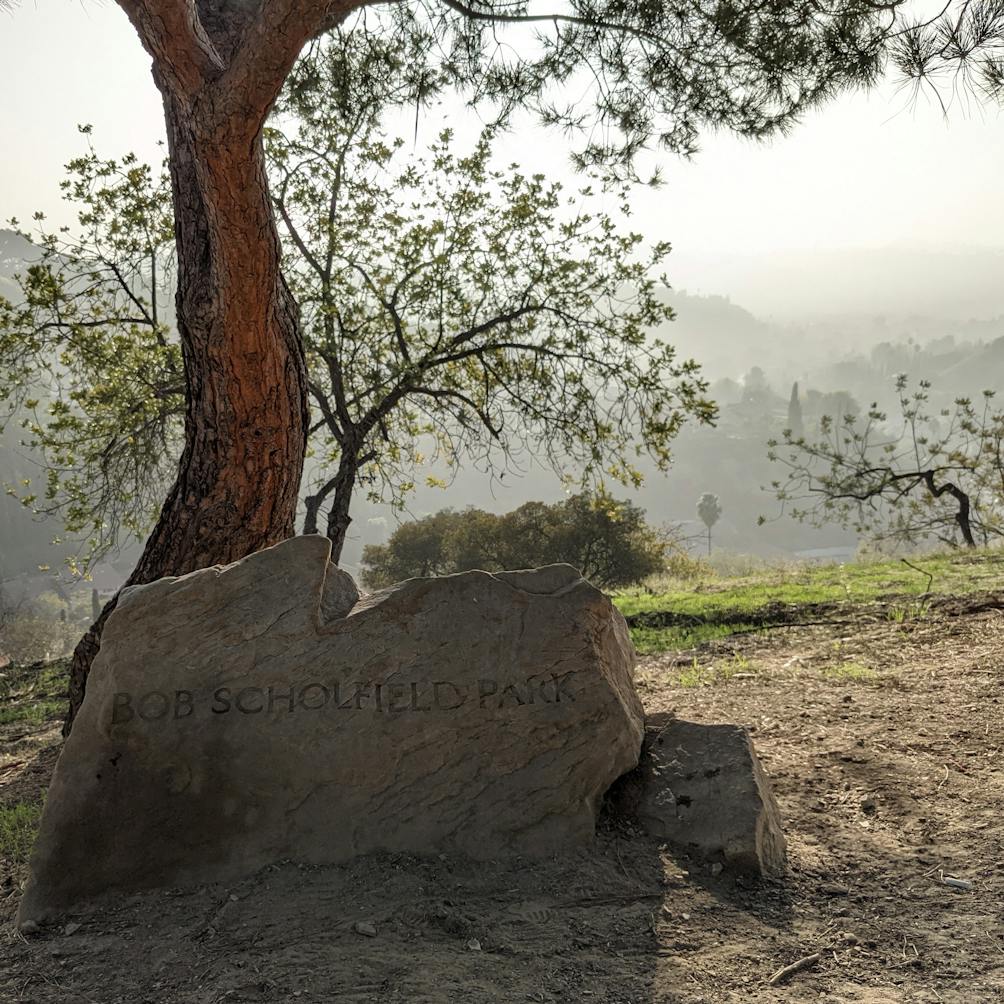 Take a left at San Rafael Avenue, continuing past Mount Washington Elementary and more homes of varying architectural styles. In just over half a mile you'll reach Moon Canyon Park. The trail here is no more than a quarter mile (out-and-back) but it's a good quick workout and a nice reminder of the importance of even the smallest green space.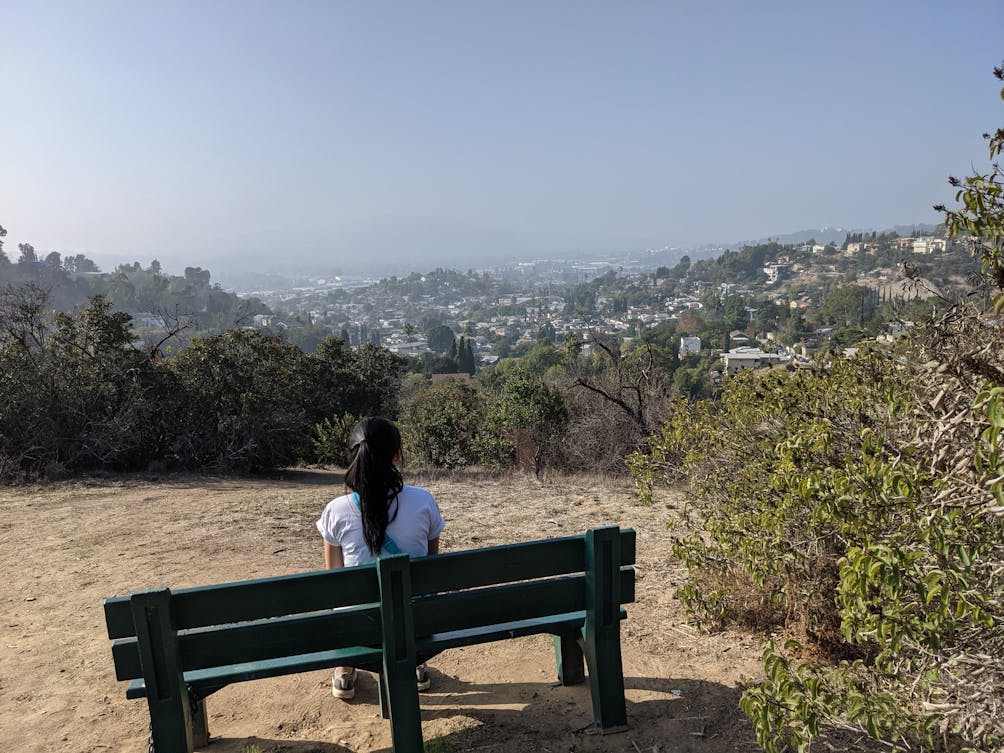 After hiking back up the Moon Canyon trail, take a left on Sea View Drive to enjoy a secret neighborhood loop favored by locals and their dogs. It's also got historic Craftsman homes and incredible views north towards Eagle Rock and the Verdugos, as well as the surrounding Mount Washington hills. It loops back rather quickly to Sea View Avenue, where a quick left onto Sea View Lane brings you back to Moon Canyon.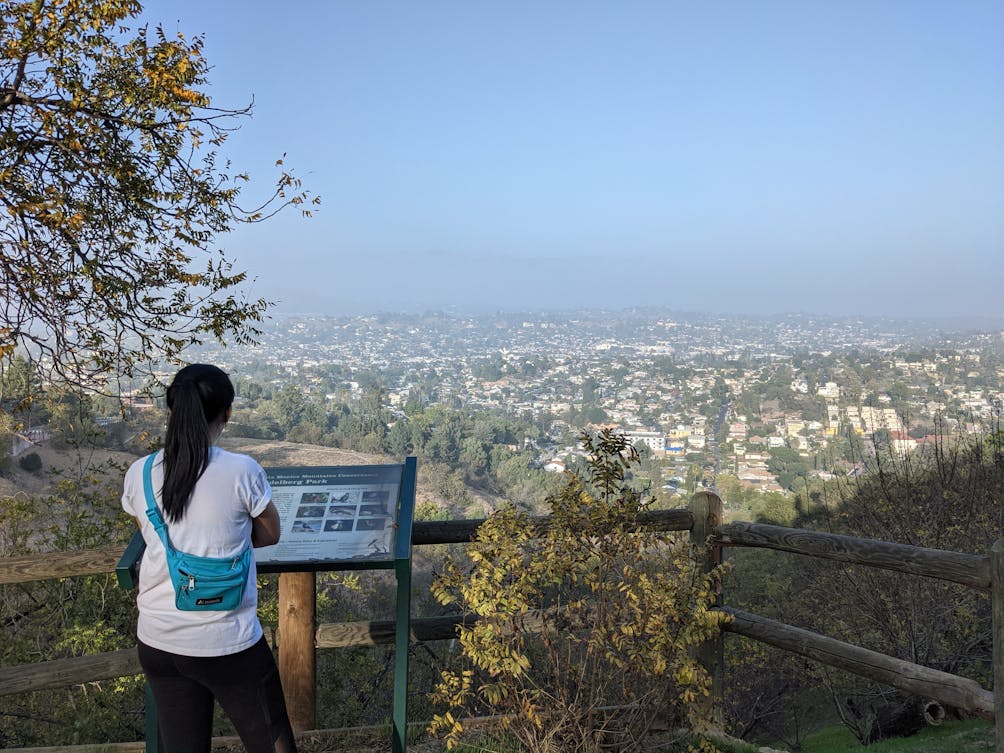 For your final urban canyon, cross the street north from Moon Canyon to find Heidelberg Park (this is at the 3.5-mile mark of your journey). This Santa Monica Mountains Conservancy space has absolutely stunning panoramic views and a narrow trail that descends into the California Walnut Woodland. Look for Cooper's hawks and great horned owls in the skies as you explore the secluded grounds. This is also your turnaround point back to Elyria Canyon, where you started.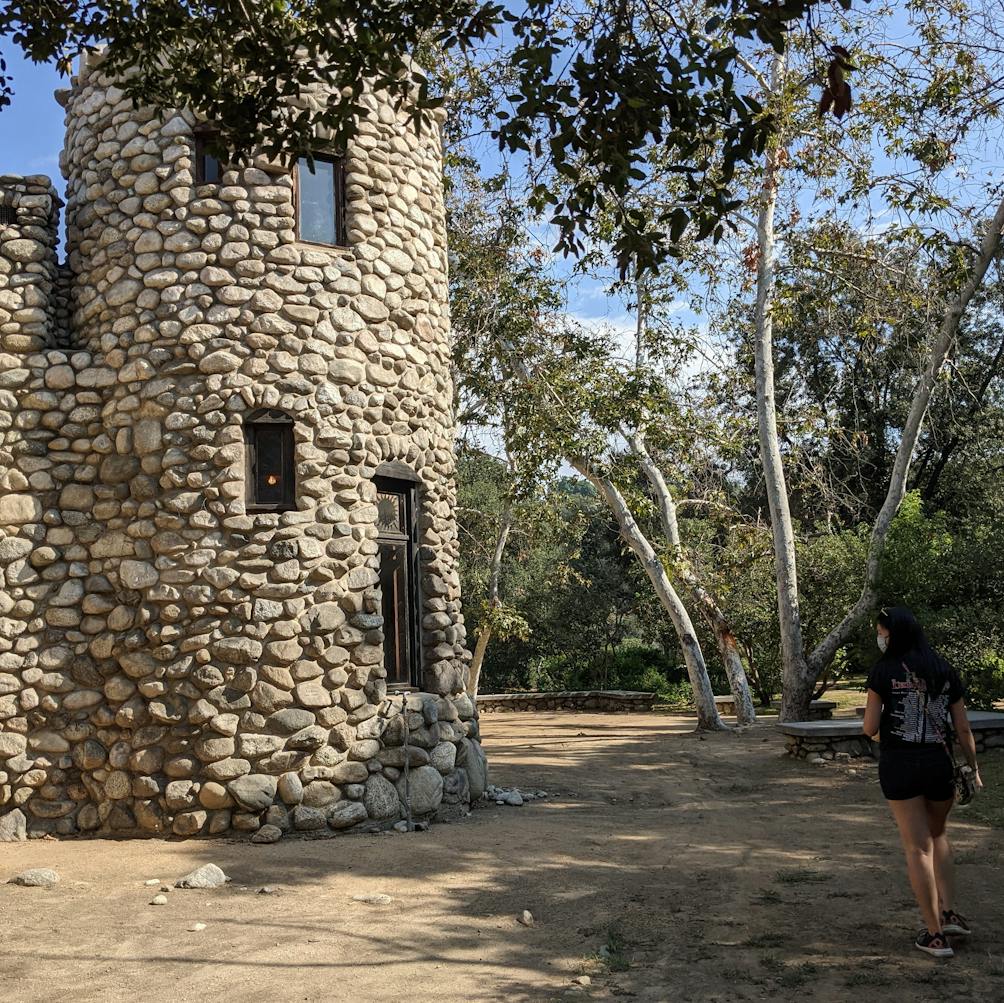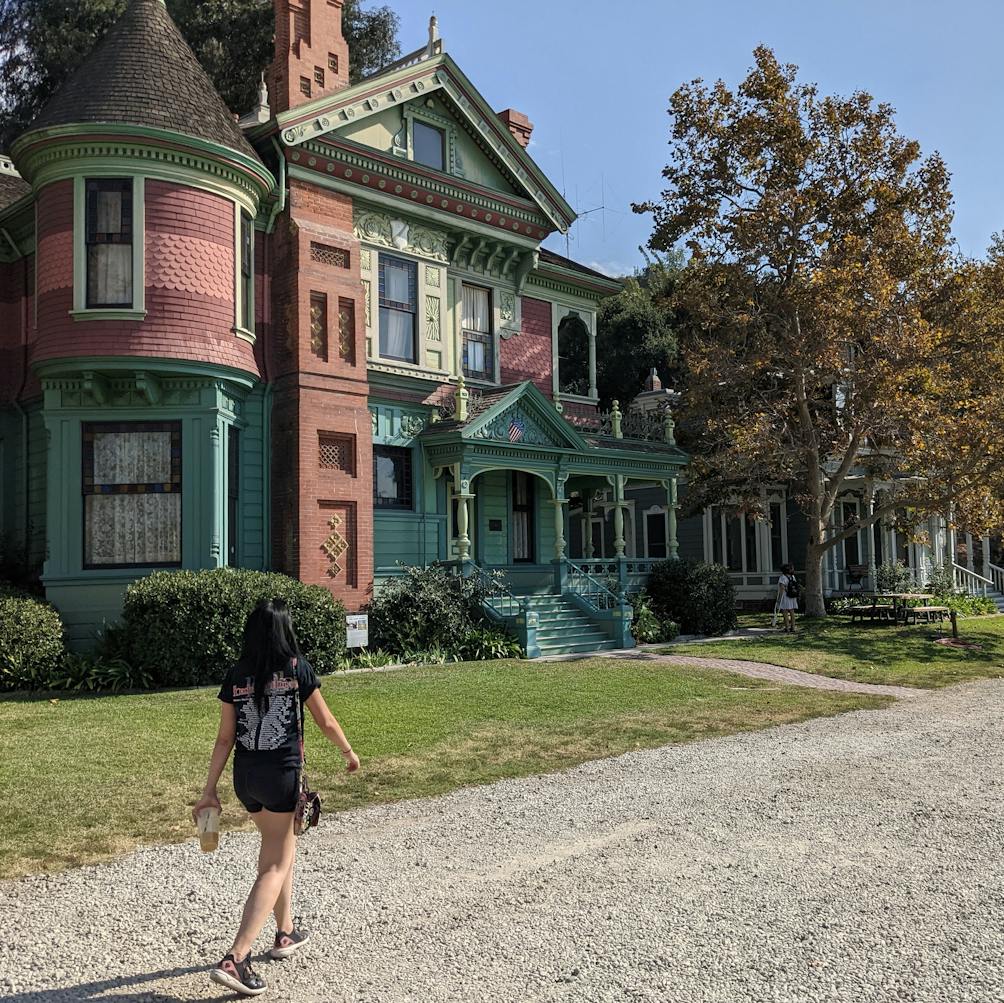 BONUS: Within a very short drive are three iconic pieces of history. The Lummis Home, a unique rustic stone abode called El Alisal (Alder Grove in Spanish) is situated in charming grounds that once housed famous LA explorer Charles Lummis (free to visit and explore). Lummis's collection is also on display at the nearby Southwest Museum of the American Indian (free). Finally, Heritage Square Museum ($7) is an outdoor museum that features local architecture specimens, from Craftsman to Victorian, in a gorgeous setting.
To get to the Elyria Canyon Park trailhead, from the north, take the CA-2 to the Verdugo Rd. exit. Turn left onto Verdugo, followed by a right onto Eagle Rock Blvd. After 0.8 mile, turn left onto Ave. 33 followed by a series of turns—a left at Division St., right at Winmar Dr., right at Scarboro St. and finally, a left onto Bridgeport Dr., which dead-ends at the park entrance. Find street parking here. From the south, take the CA-2 to the San Fernando Rd. exit and take it for 0.9 mile, turning left onto Division St. Take a right onto Winmar and follow the same route as above. Dog-friendly!
Story and photos by Matt Pawlik
Bring the Outdoors to Your Inbox
Sign up for our weekly email and stay up to date on where to explore in California.
* No spam, that's a funky food!