Oh So Whittier
Visit the greenway and enjoy Whittier Brewing Company in Los Angeles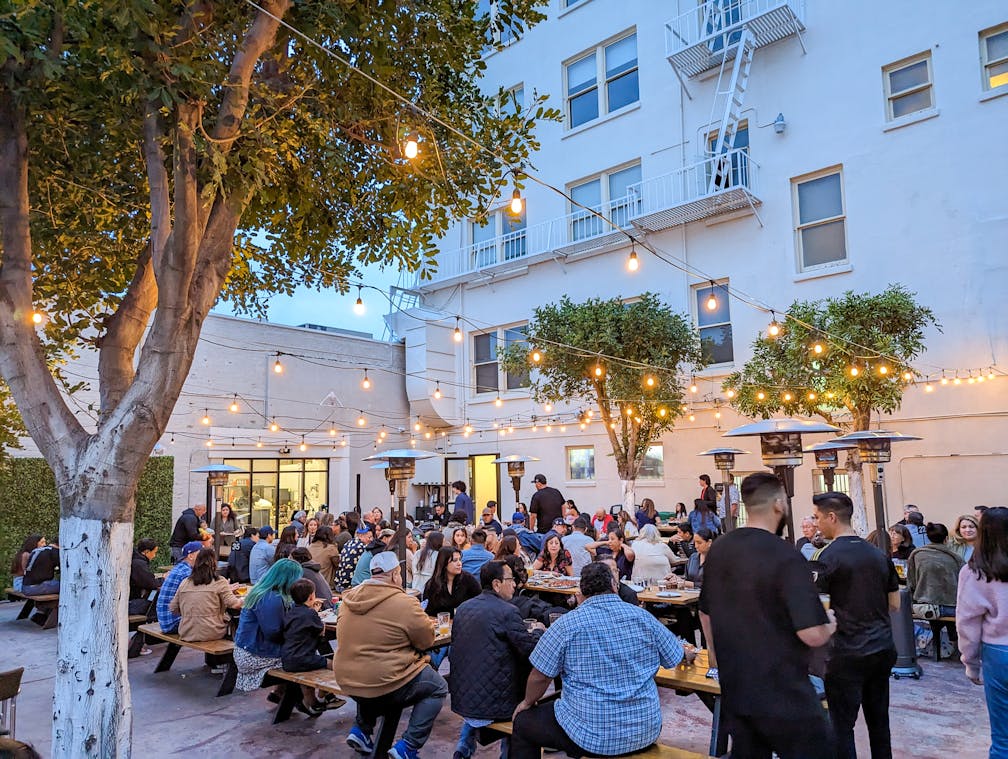 {MARCH 22, 2023 UPDATE: Due to the most recent storm, please be aware that there may be sudden trail closures and poor and hazardous conditions; please exercise good judgement and caution accordingly.}
Best way to explore a city? The greenway! Check out the charming town of Whittier, along with its picturesque college, by walking (or biking) its scenic 4.8-mile Greenway Trail. Bonus: Perfect post-walk brews included at Whittier Brewing Co.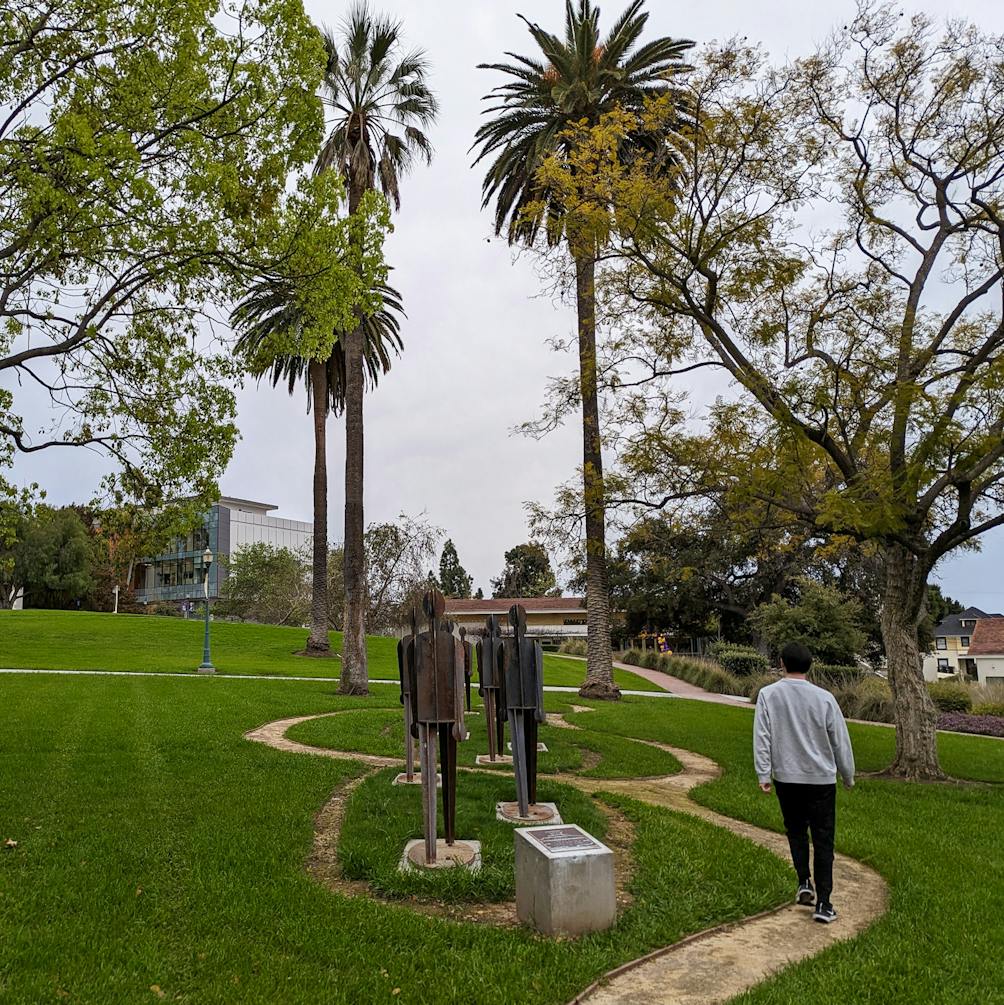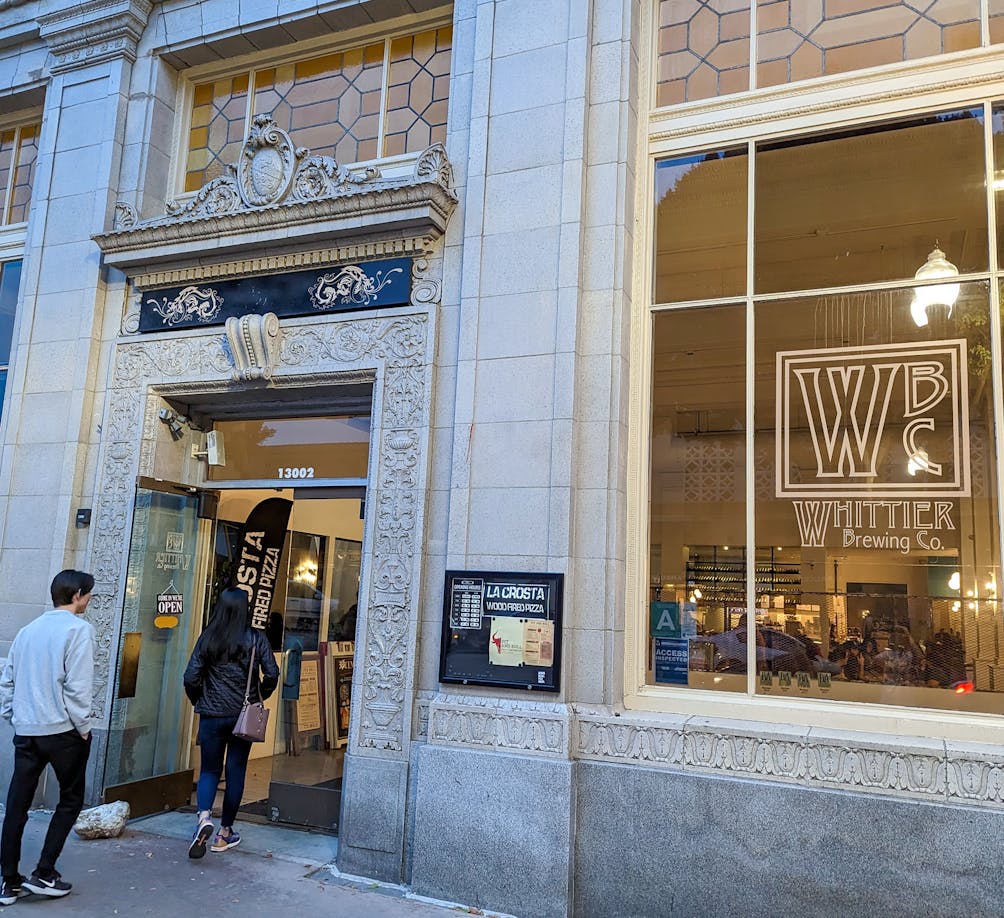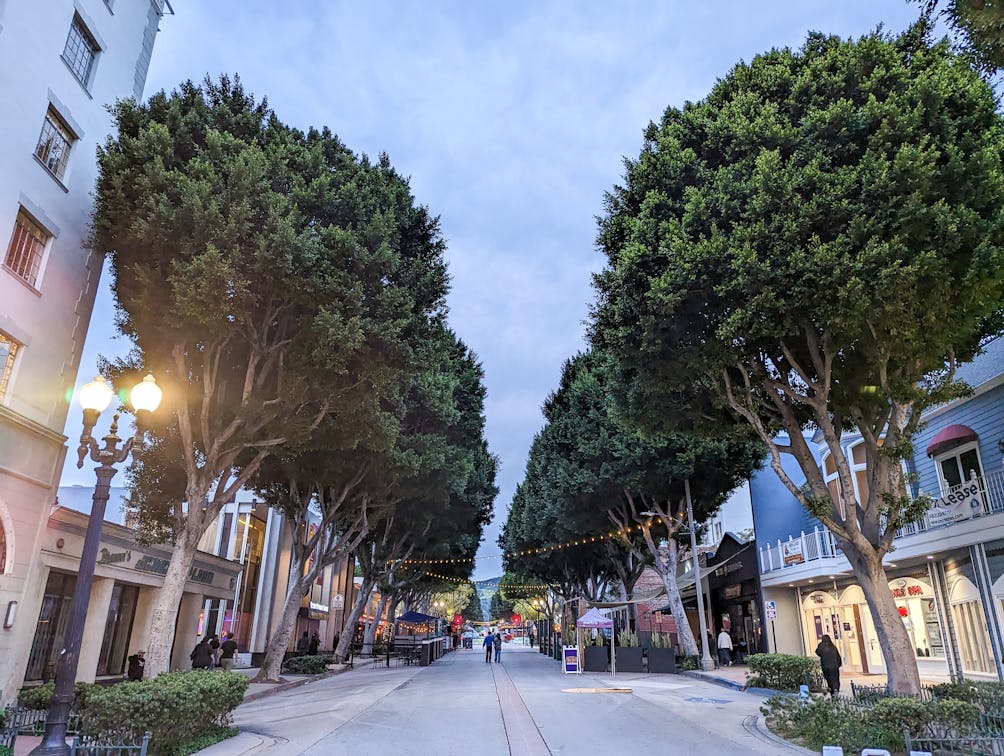 From its western starting point on Pioneer Blvd. just off the 605 to its eastern terminus at Oak Station in South Whittier, the Whittier Greenway Trail comprises nearly 5 miles, with easy access points to metro and bus stations. Before starting at the Pioneer Blvd. entrance, check out nearby 5-acre Pio Pico State Park, with immaculate gardens and the historic adobe of Pio Pico, two-time governor of California during the 1800s.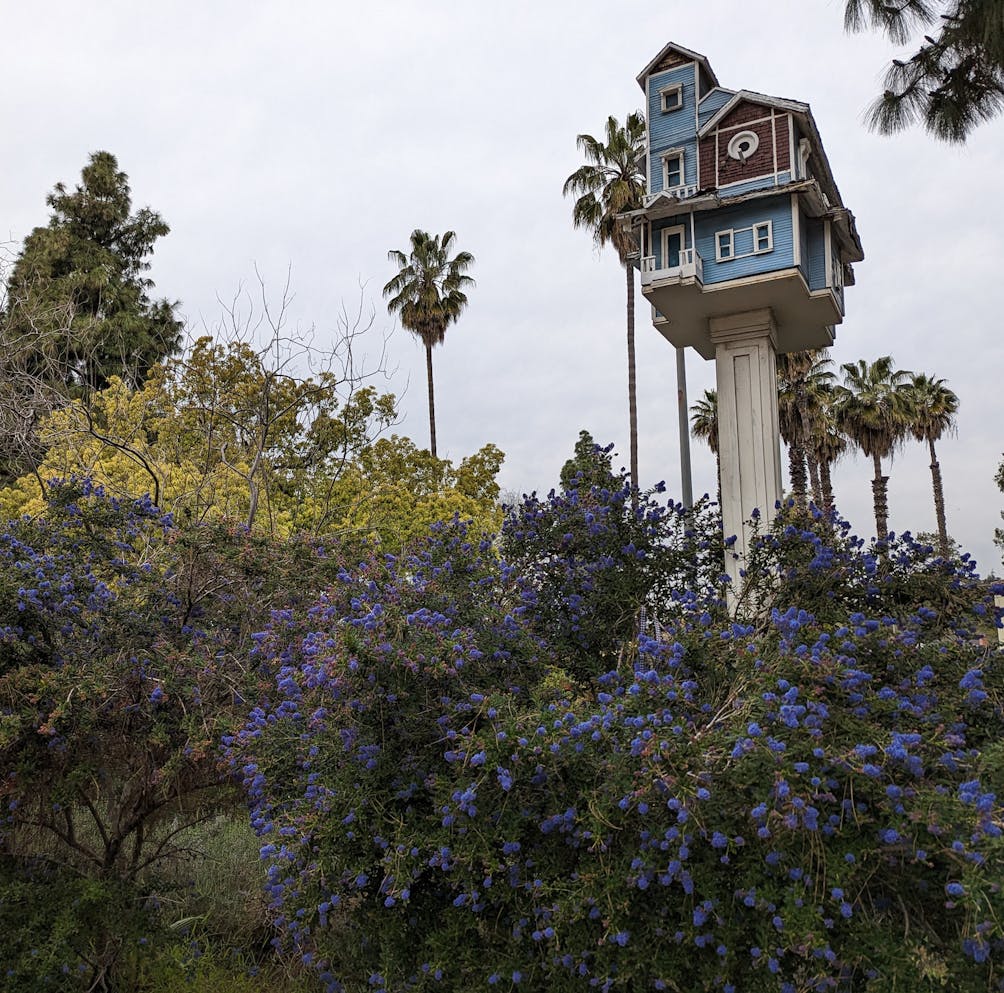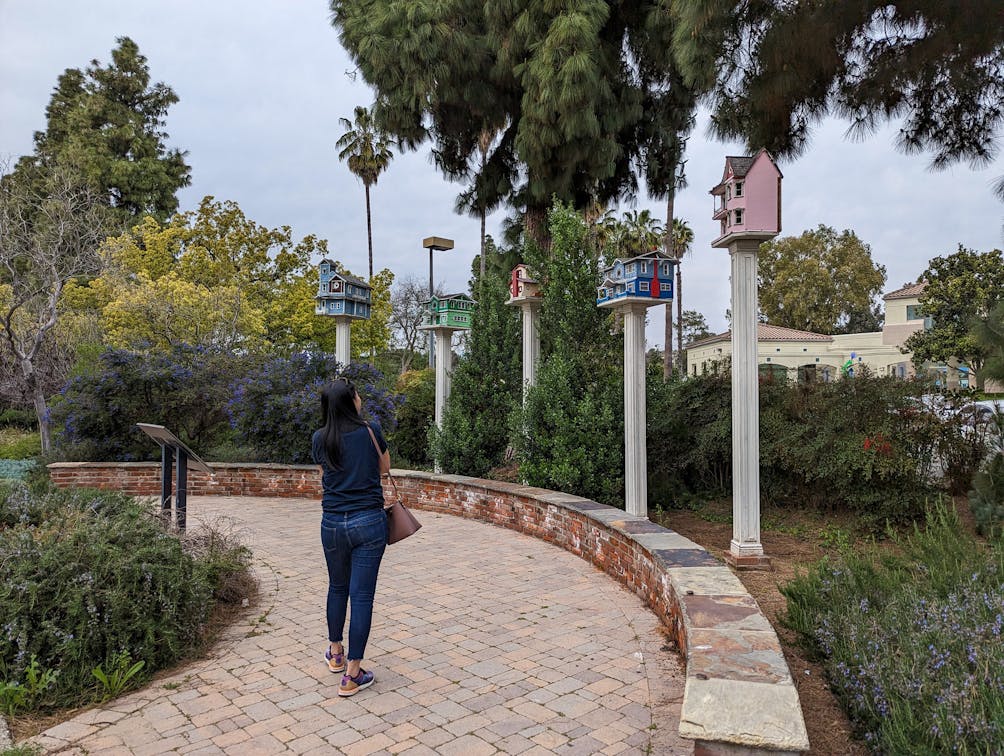 Next, start your journey through Whittier. The easygoing Greenway Trail has plenty of pretty sights, namely a variety of drought-tolerant plants. After nearly a mile on the path lined with oaks, sycamores, pepper trees, and others, you'll reach Palm Park. Look for interpretive displays of Whittier architecture; colorful home models are perched under some pines—a charming surprise on the trail. Additional signs detail Whittier's ecology and history, primarily at the trail's six "stations" representing the corridor's railway history.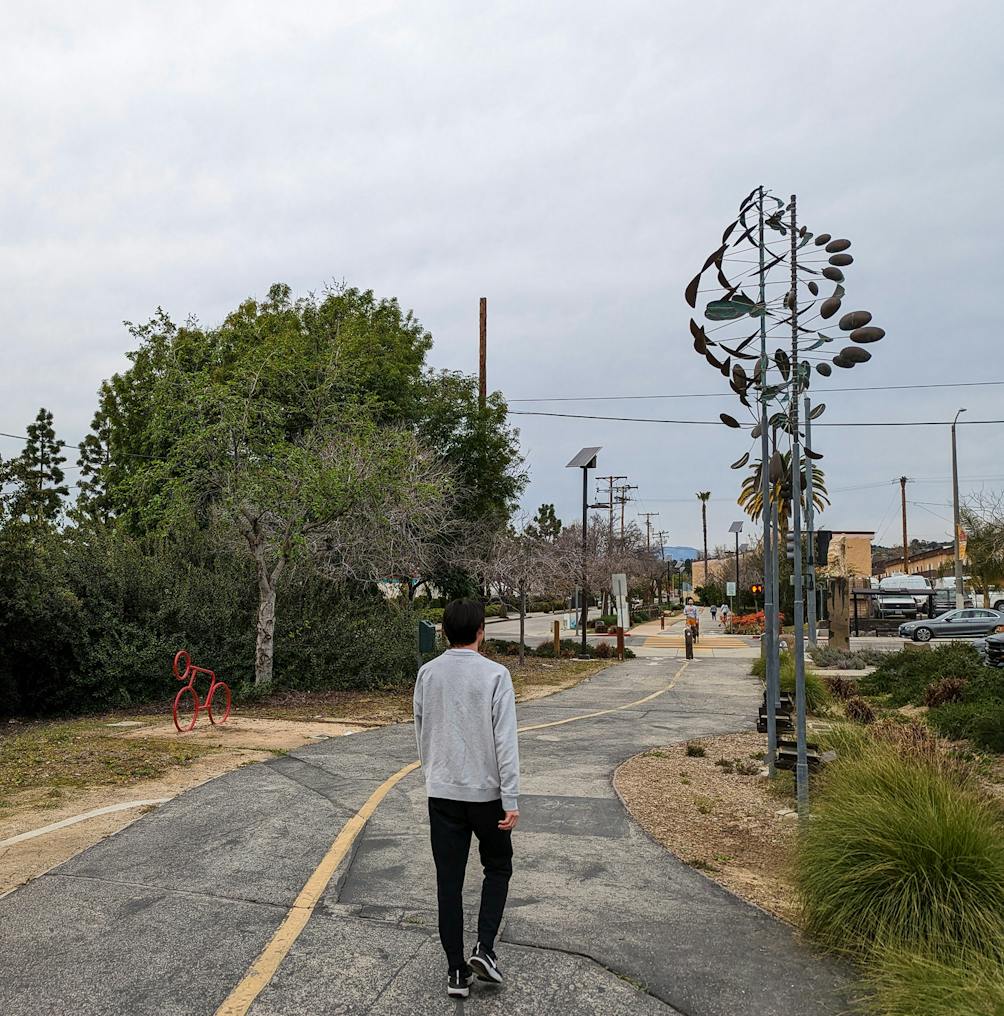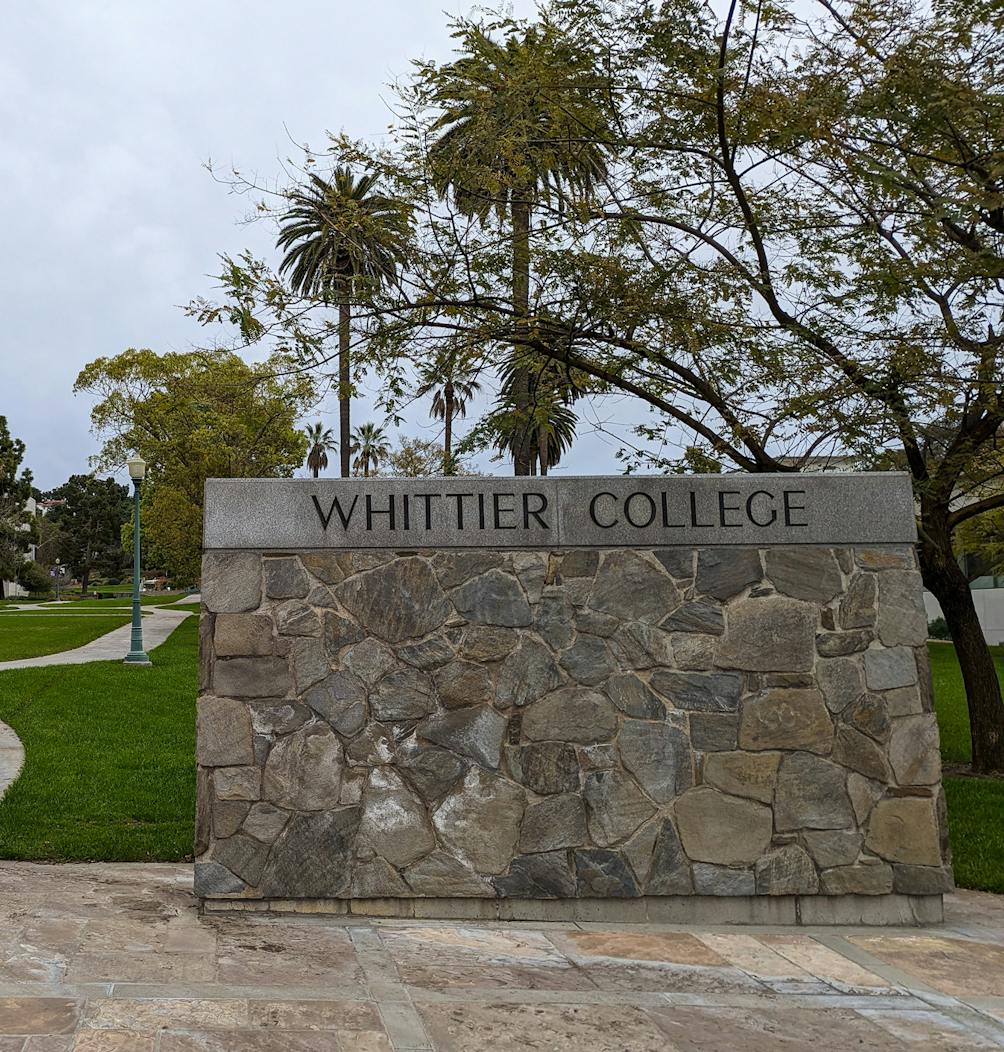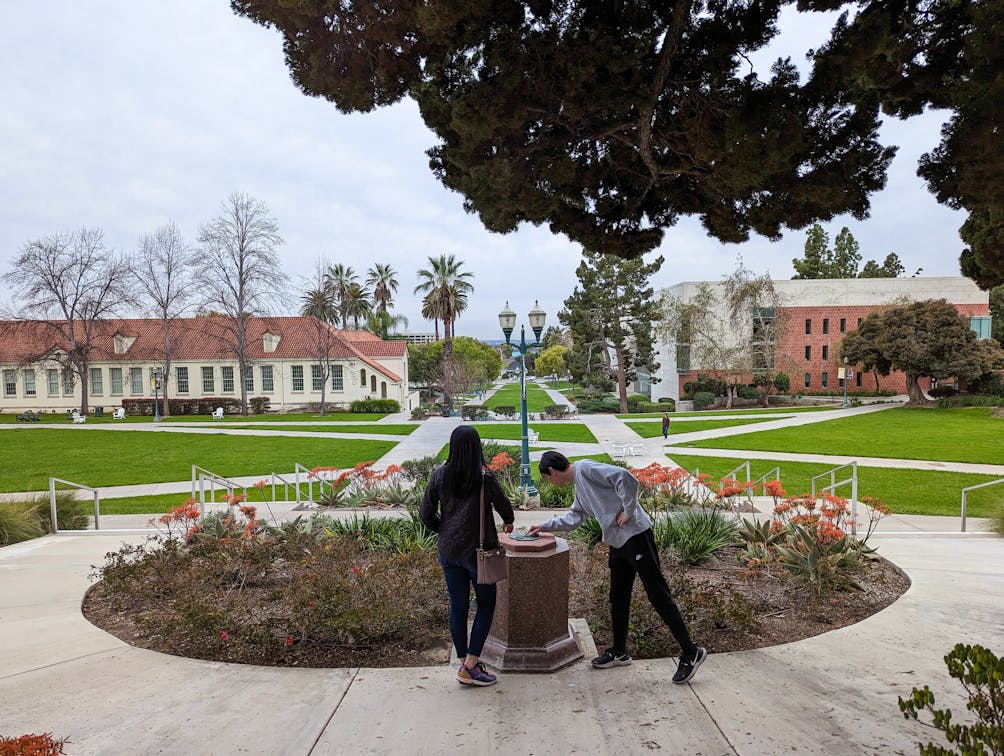 Just before the 2-mile mark, you'll come to Whittier Dog Park and its towering wind sculptures next to a curious public art rock sculpture titled "Solar Tree." This is a great spot to hop off the greenway trail and onto Philadelphia Street, leading east into downtown. Head to Philadelphia Street and Painter Avenue to find Whittier College, a small campus home to the Poets (yes, we love their mascot too!). The grounds are gorgeous, and we recommend walking up the hill at Wardman and Painter Street, passing more lawns, sculptures (we like the mysterious "The Walkers" piece), and a healthy aloe garden. Go up to the top of campus, past Wardman Hall, for fantastic views of the surrounding suburbia—stretching to downtown Los Angeles.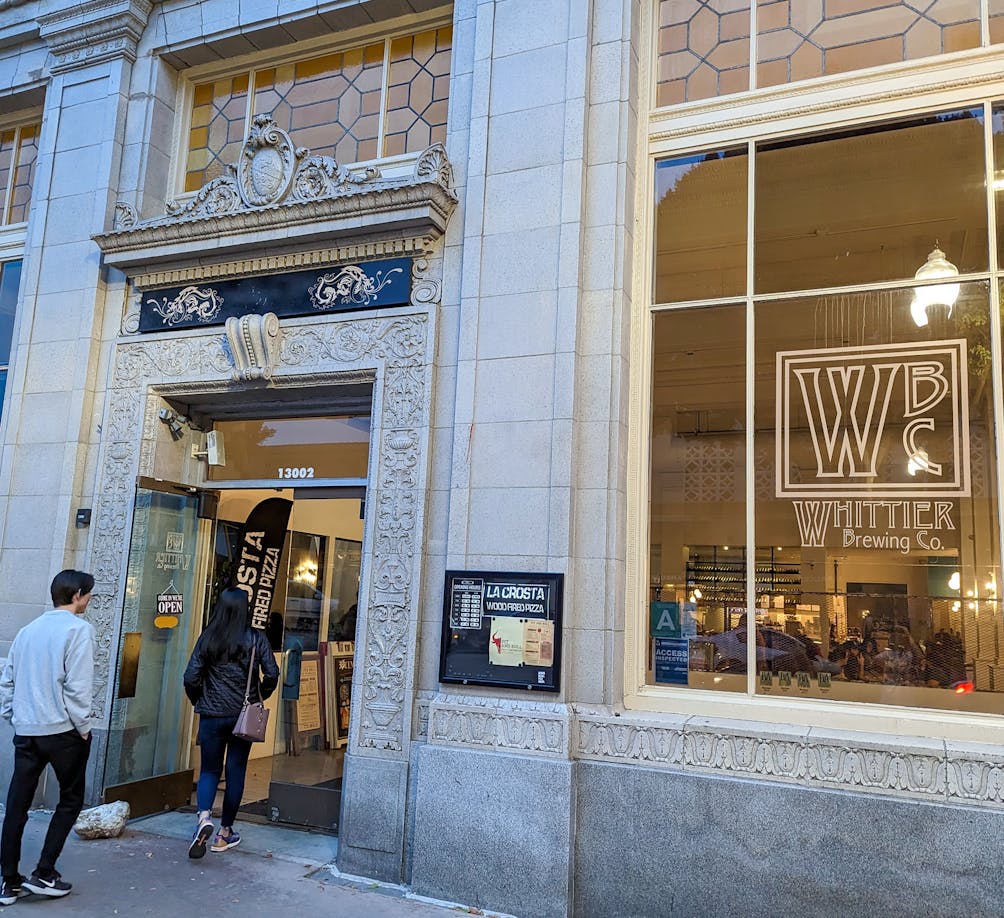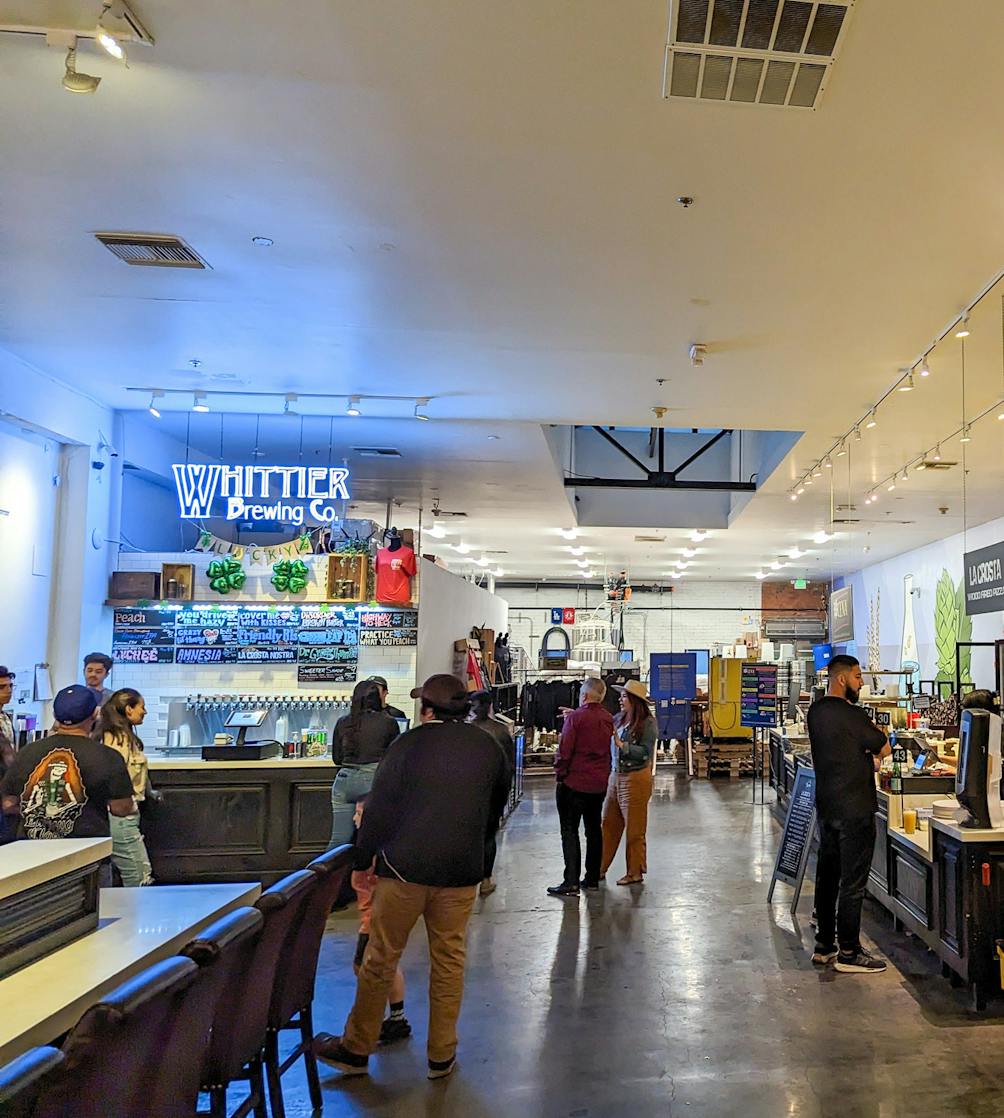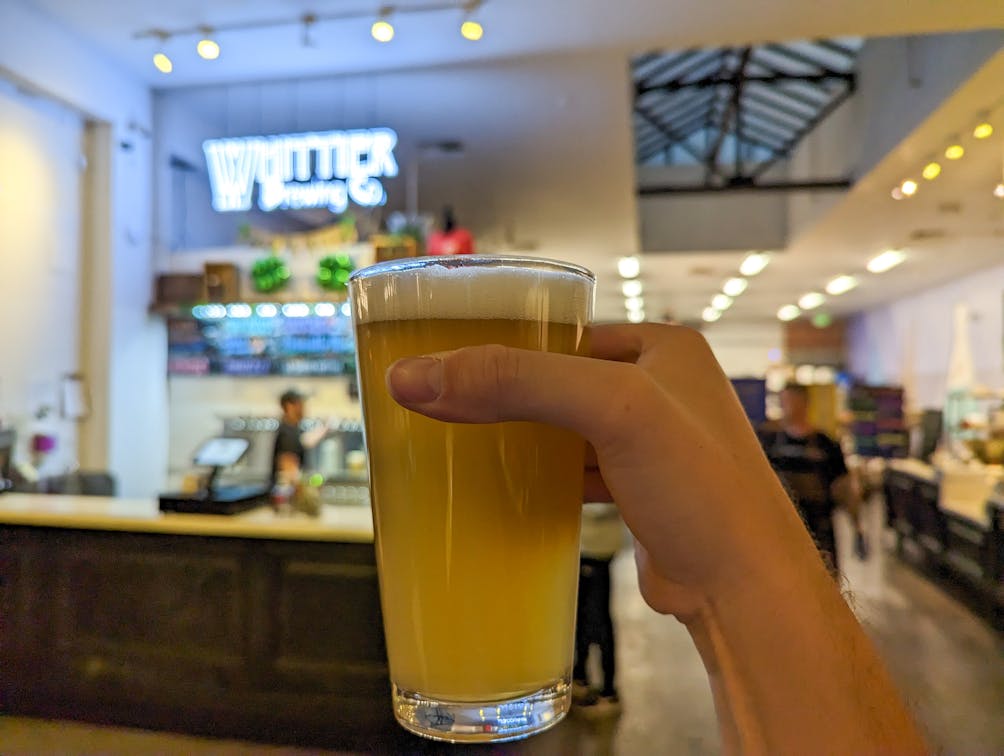 BONUS BEERS: Head back to the city center and find Whittier Brewing Company for a hoppy treat. The first brewery in town, WBC set up shop in the historic Nixon Plaza building and has a massive indoor space that is shared with great local food vendors, as well as a spacious outdoor beer garden—come at night to see the lights and, likely, a live band. All their beer is good, but we love the Greenleaf IPA and La Crosta Nostra, which is an Italian pilsner brewed with dough by the namesake neighboring pizza joint. For even more wonderful Whittier beer, head to La Bodega Brewing Company for a more intimate experience with equally tasty ales! Everything's prettier in Whittier!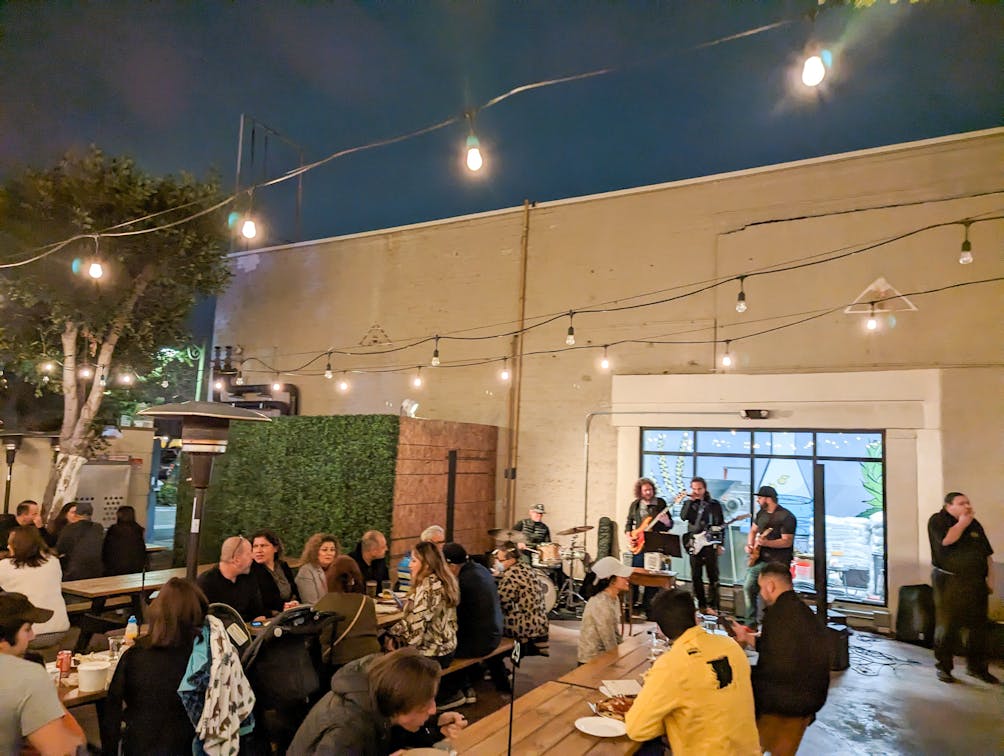 BONUS: For more nearby hiking, check out Turnbull Canyon just northeast of Whittier College!
To get to the western Whittier Greenway Trail entrance, take the I-605 to the Beverly Blvd. exit and head east. Take the first right onto Pioneer Blvd. and head south on Pioneer for half a mile and find street parking. The Greenway Trail entrance will be on your left. Dog-friendly!
Bring the Outdoors to Your Inbox
Sign up for our weekly email and stay up to date on where to explore in California.
* No spam, that's a funky food!