Rainbow Connection
These three Bay Area preserves are all about the rainbow of color currently casting across their rolling hills, and they should only get better in the next few weeks. Enjoy some early spring bling!
Hike or Bike at Fernandez Ranch in Martinez East Bay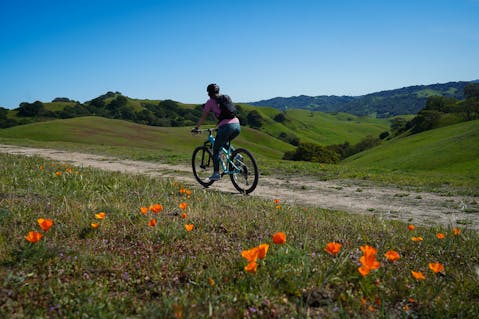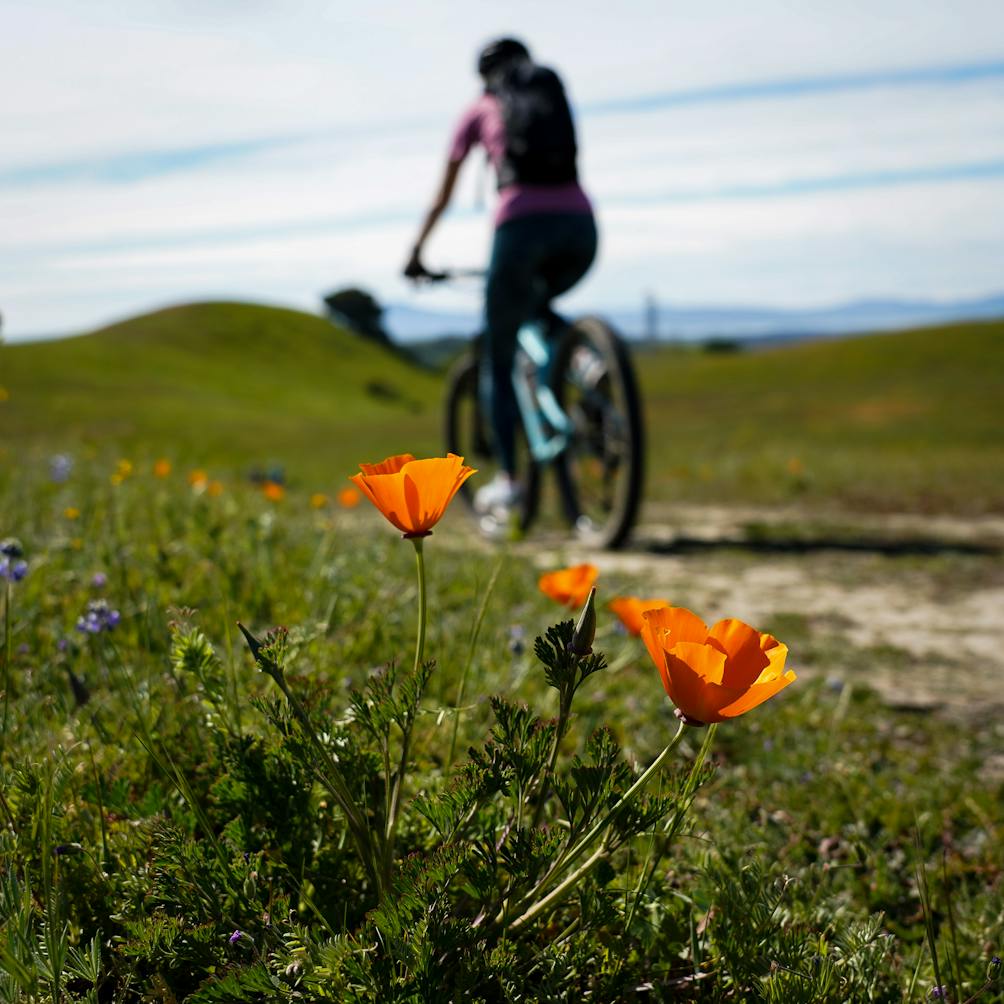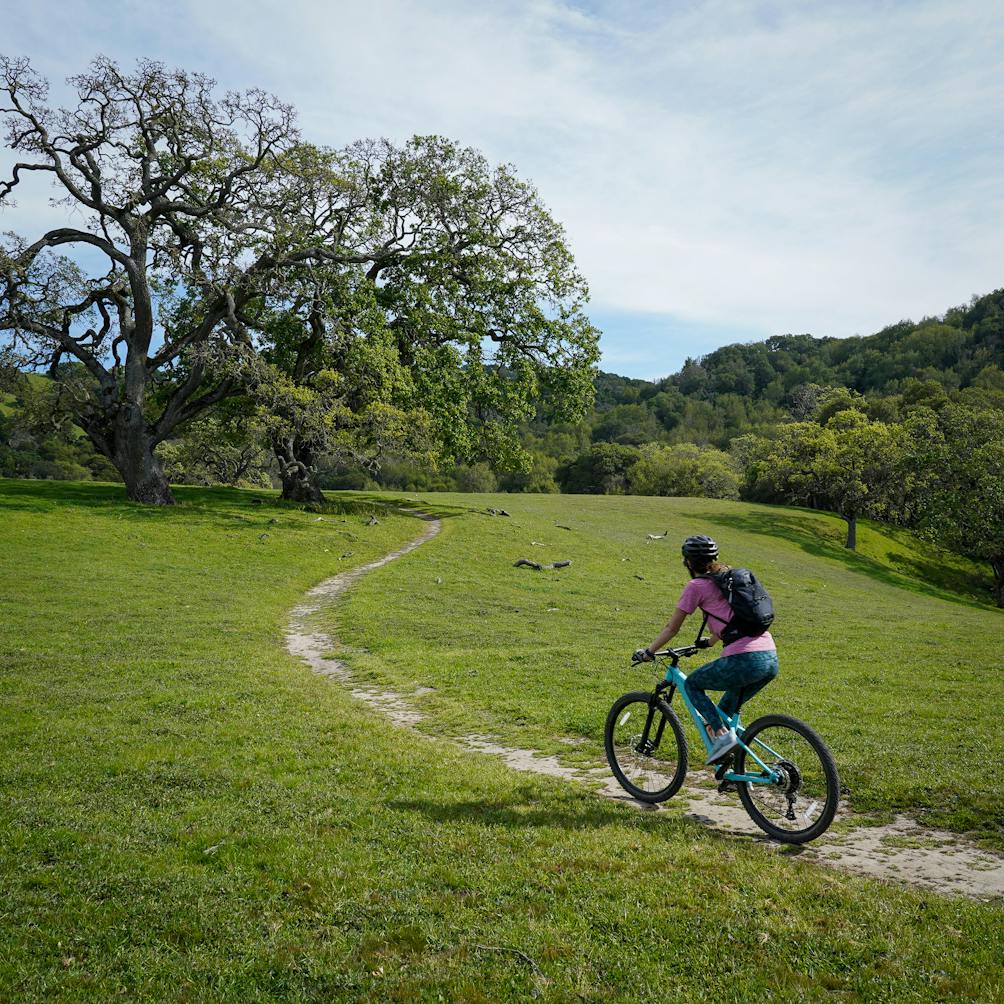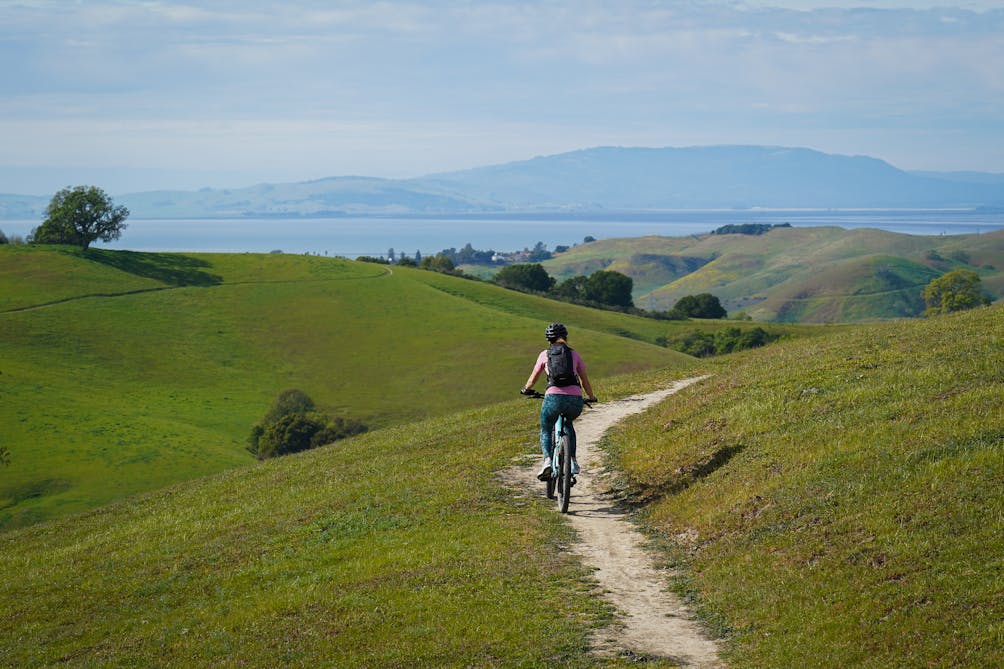 Green rolling hills studded in oak trees, wildflowers like poppies, lupine, and the Mount Diablo sunflower—exclusive to Contra Costa County: the landscape at Fernandez Ranch in Martinez is a highlight reel of wildlife, wildflowers, and wowing panoramas. Try this 6-mile hike or bike ride.
Read the full story
Hike or bike at Calero County Park in the South Bay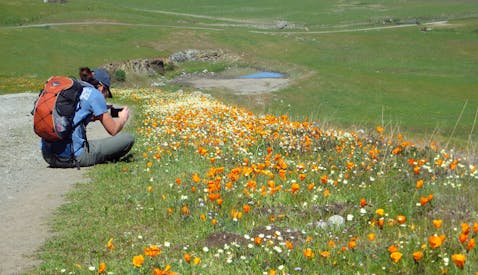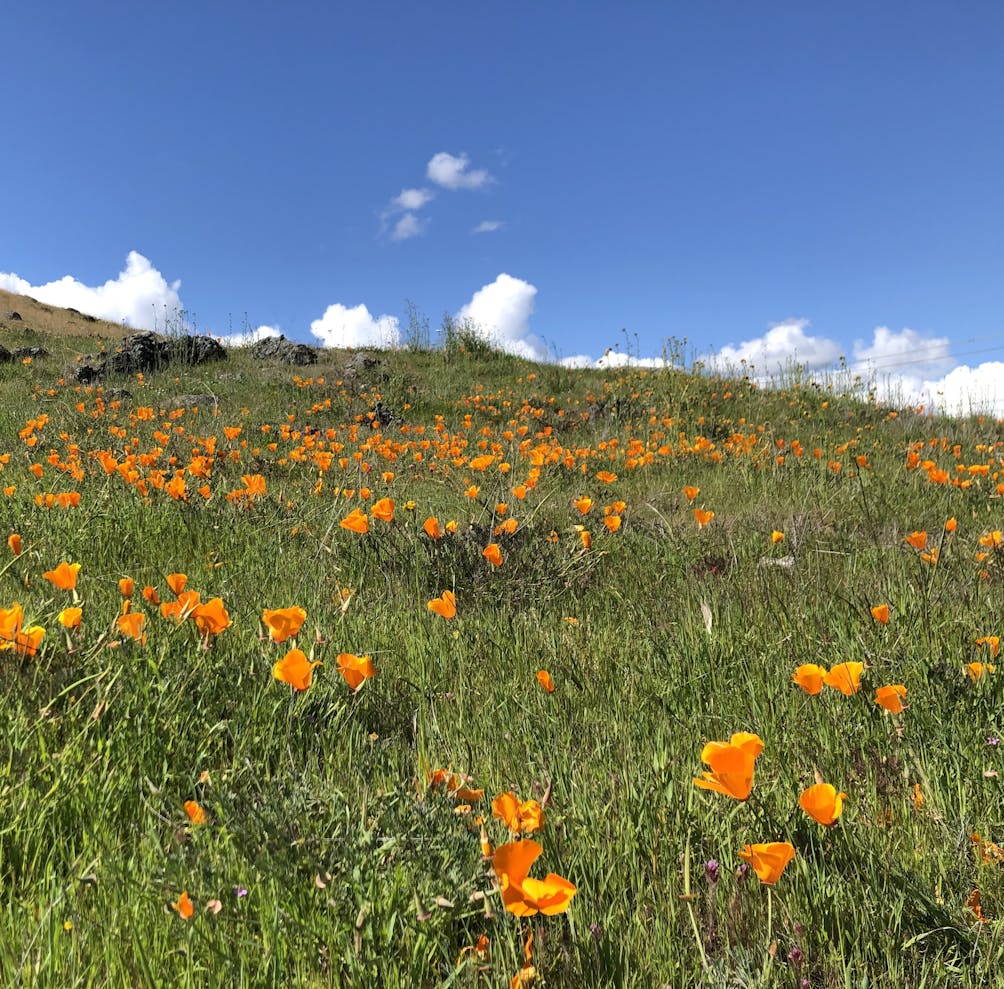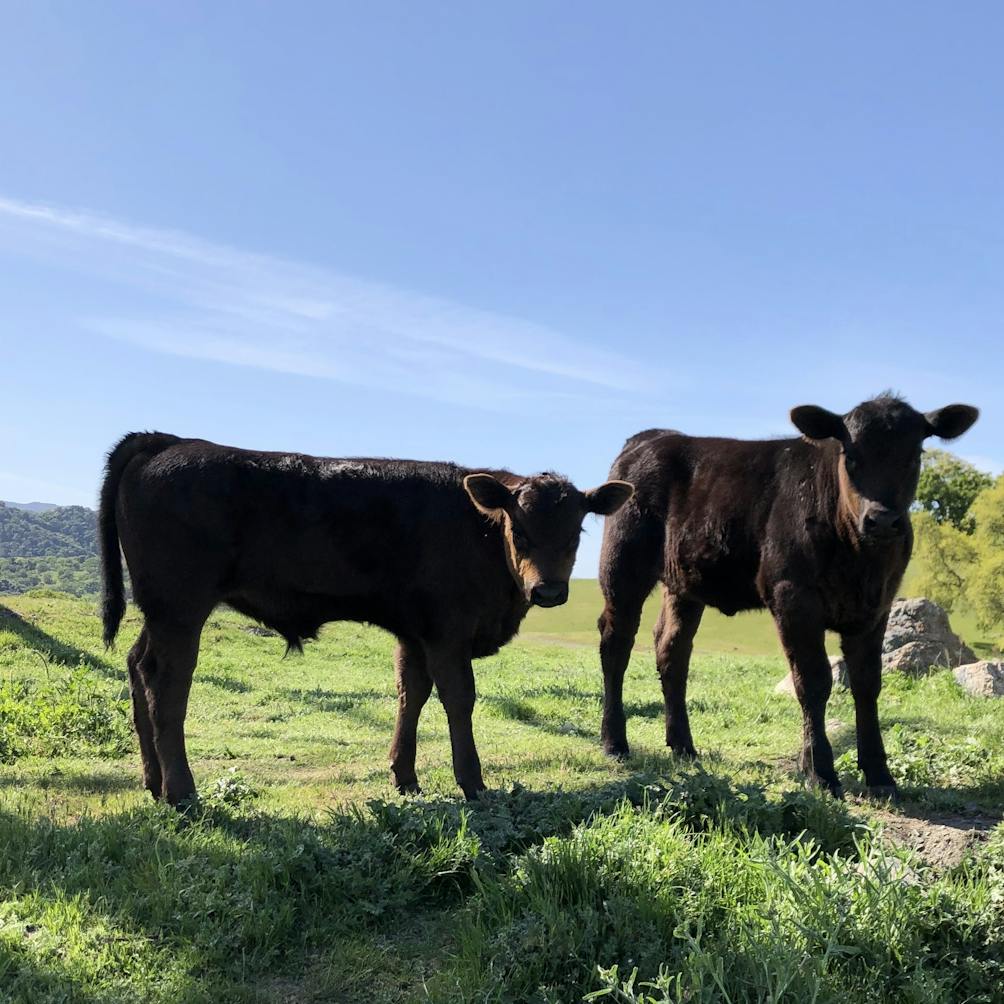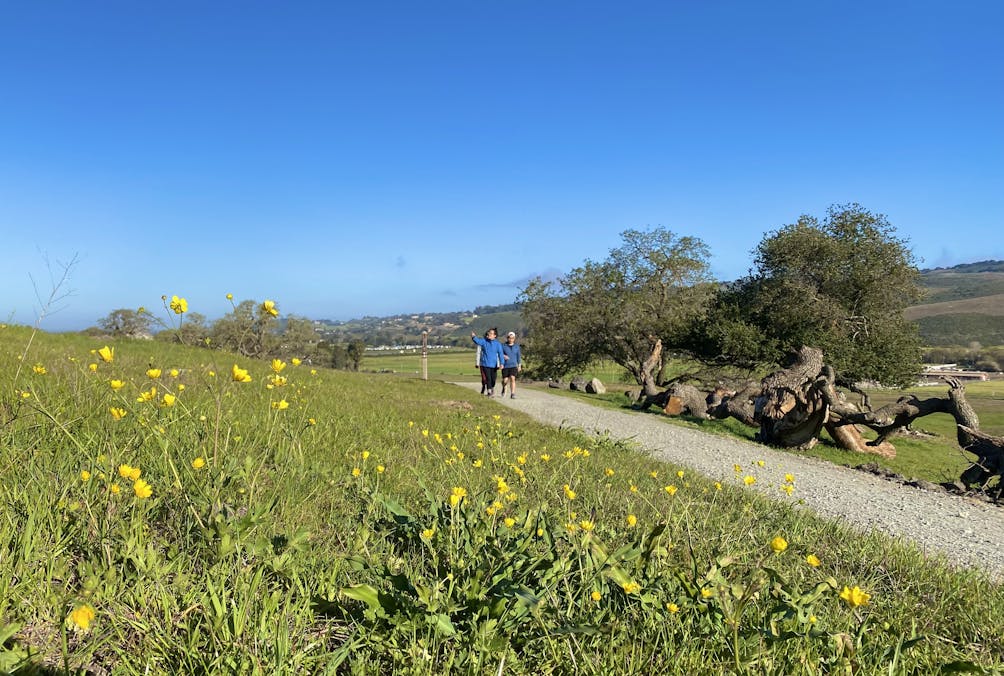 Rolling green hills, gorgeous vistas, and wildflowers festooning the landscape … this 5.4-mile out-and-back hike in the South Bay's Calero County Park is a gentle ascent through landscape currently awash with color.
Read the full story
Hike to Chimney Rock in Point Reyes National Seashore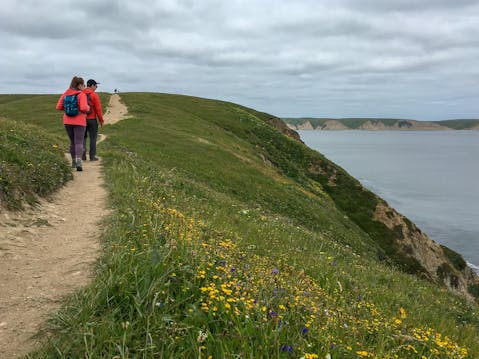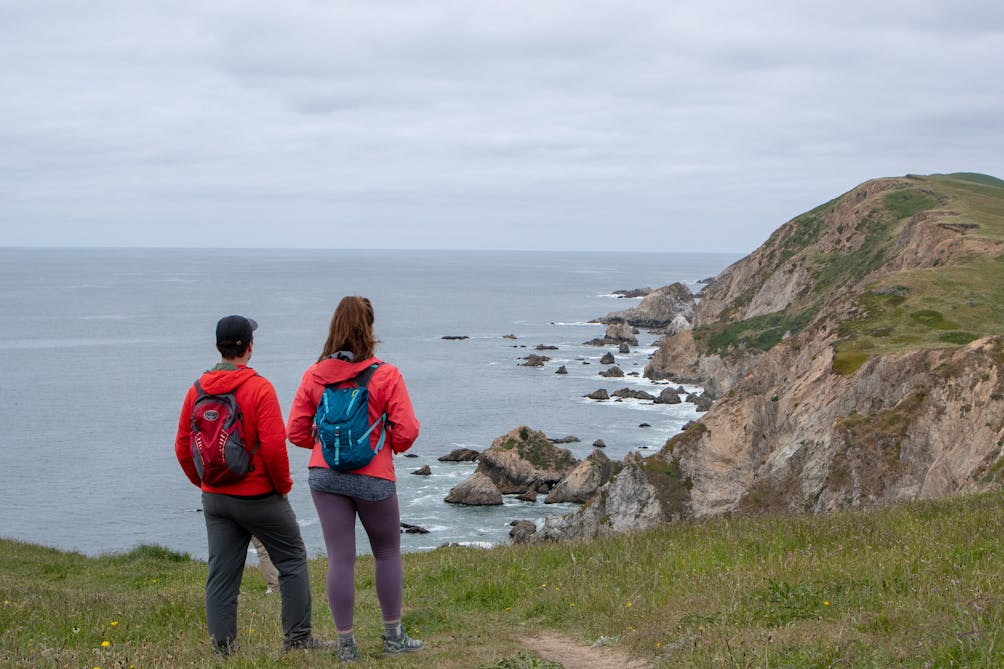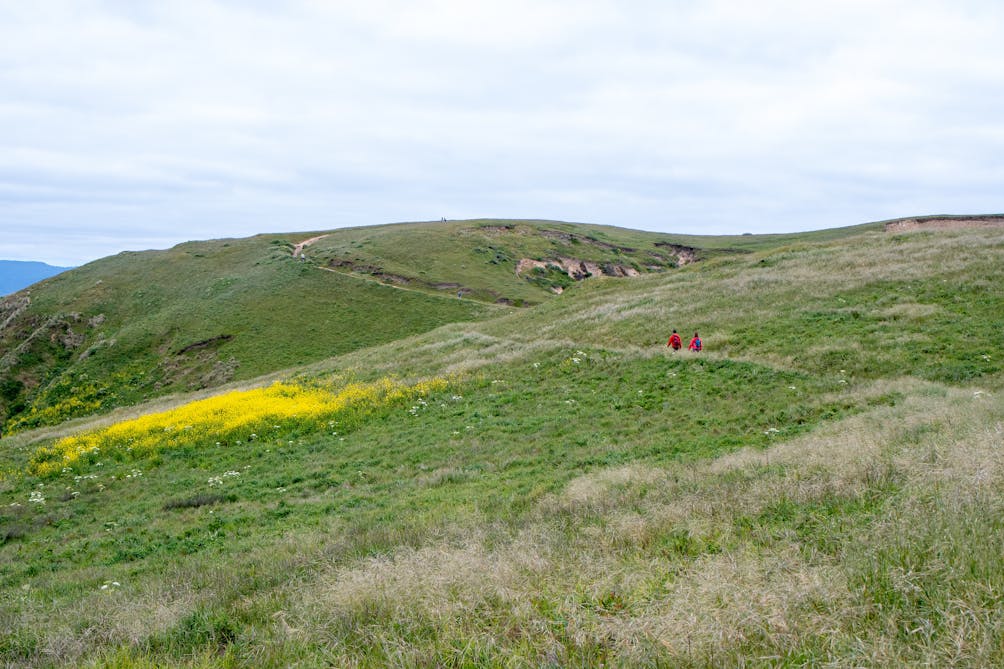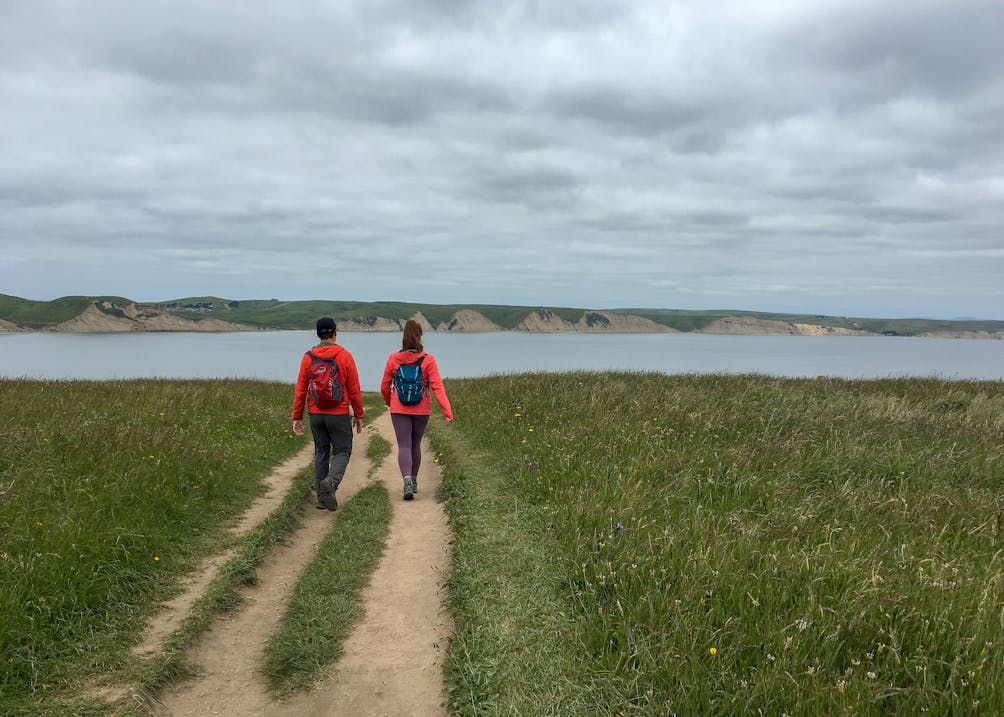 If you're looking for all that Point Reyes has to offer in spring, Chimney Rock is the place to be. The 1.75-mile (round-trip) hike to Chimney may be short, but it packs a visual punch, quadrupling the viewing thrills during spring.
Read the full story