Big Sycamore, Big Views
A Hike in Big Sycamore Canyon, a Dip in Sycamore Cove Beach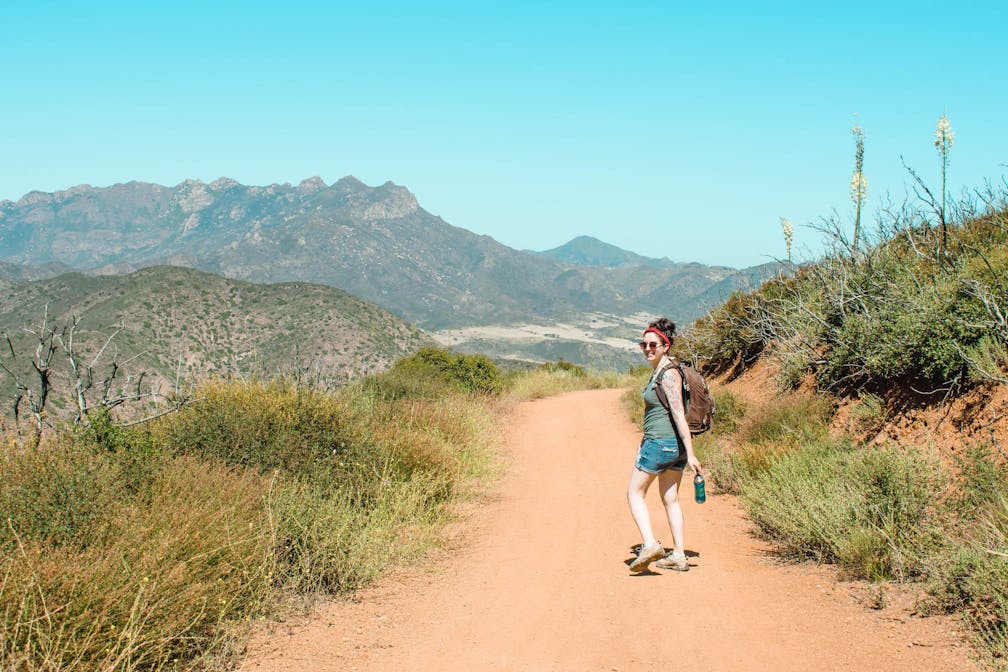 The coolest part of the Big Sycamore Canyon Loop Trail in Point Mugu State Park? Every stretch offers something new, from rocky bluffs to grassy valleys, coastal views to majestic mountains. This 9-mile (round-trip) trail is best hiked in a counterclockwise direction. That way, the scenery gets more awe-inspiring mile by mile, as you climb about 1,200 feet from the Malibu coast into the Santa Monica Mountains and back.
As you leave the trailhead, the trail progresses at a gentle incline into the canyon. The first section along Sycamore Canyon Fire Road offers some shade as it passes through groves filled with towering oaks, native walnuts, and, you guessed it, sycamores. Cross over several streams as you head deeper into Sycamore Canyon, where you'll share the trail with mountain bikers and, possibly, rattlesnakes.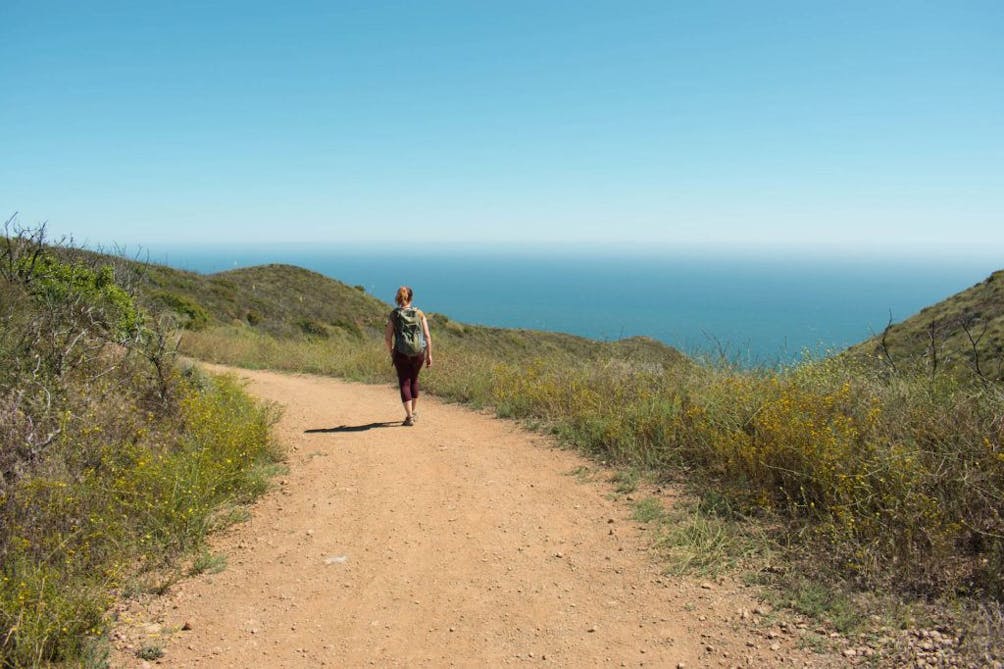 Once you turn onto the Canyon/Overlook Fire Road, things get tough. This section is very steep, with no shade and no breeze in the protected canyon. But as soon as you pass the intersection with the North Overlook and Valley Fire Roads (stay on the Overlook Fire Road), it's all smooth sailing for the rest of the hike.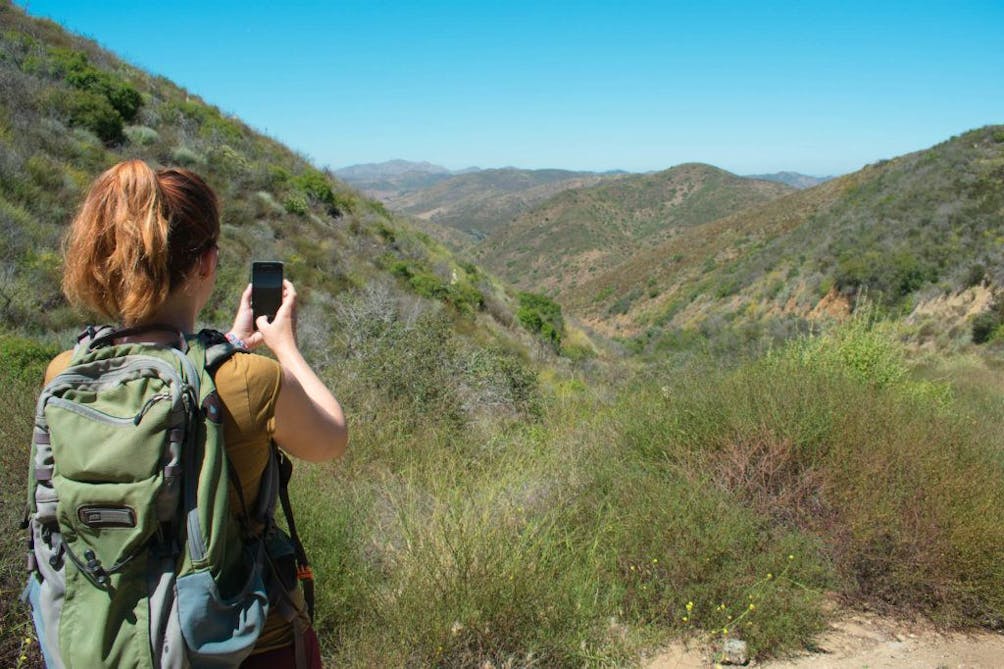 When you're on the east side of the mountains, panoramic views of Big Sycamore Canyon and the jagged pinnacles of Boney Mountains State Wilderness Area surround you, and when the trail wraps around to the west side, it's views of the Pacific Ocean as far as the eye can see, with waves crashing onto the scenic Malibu beaches below.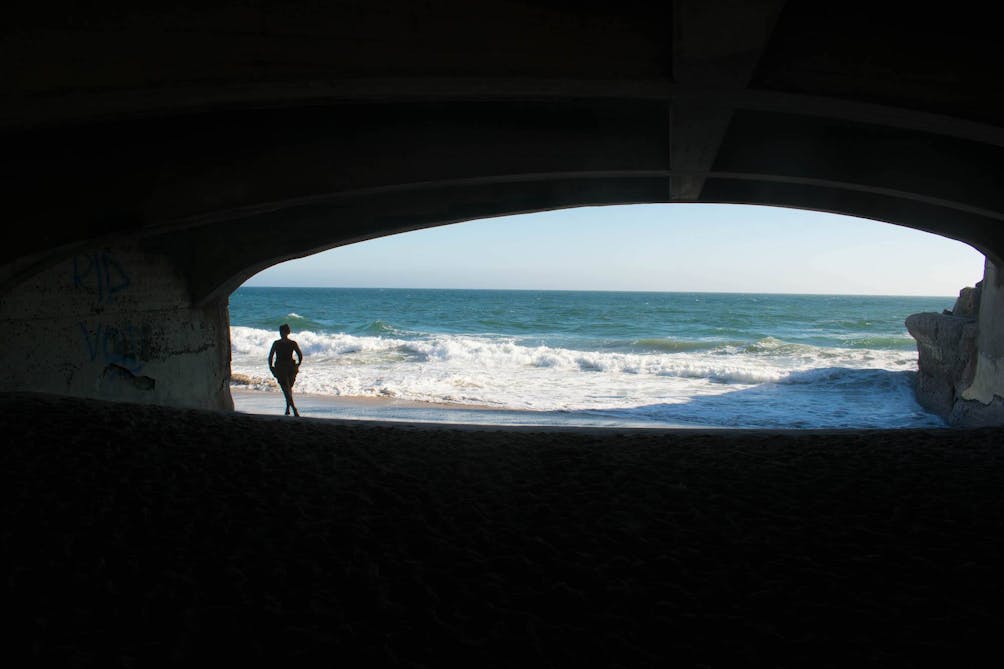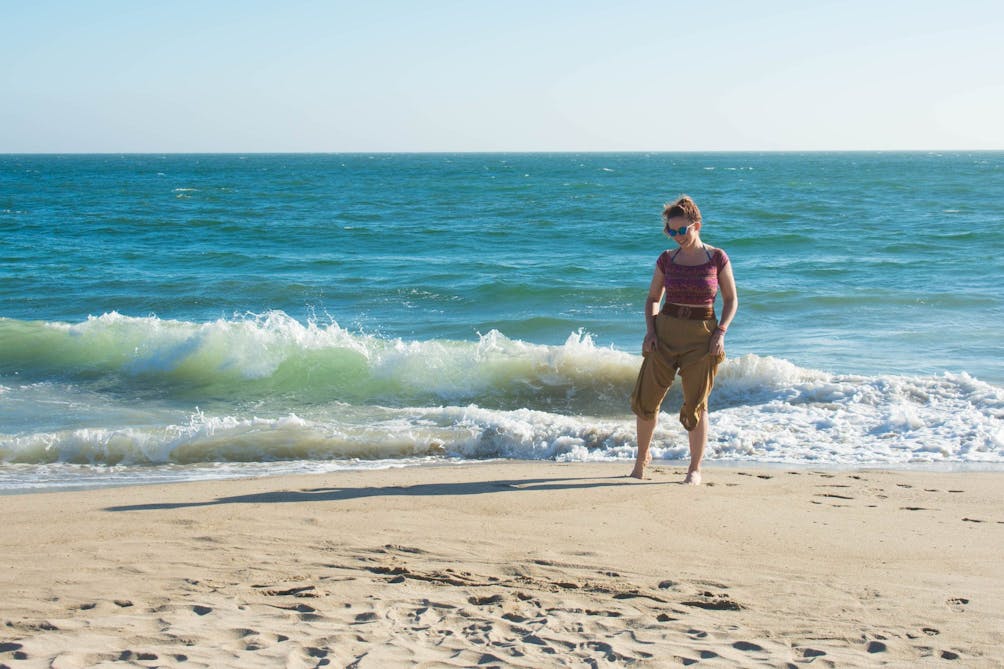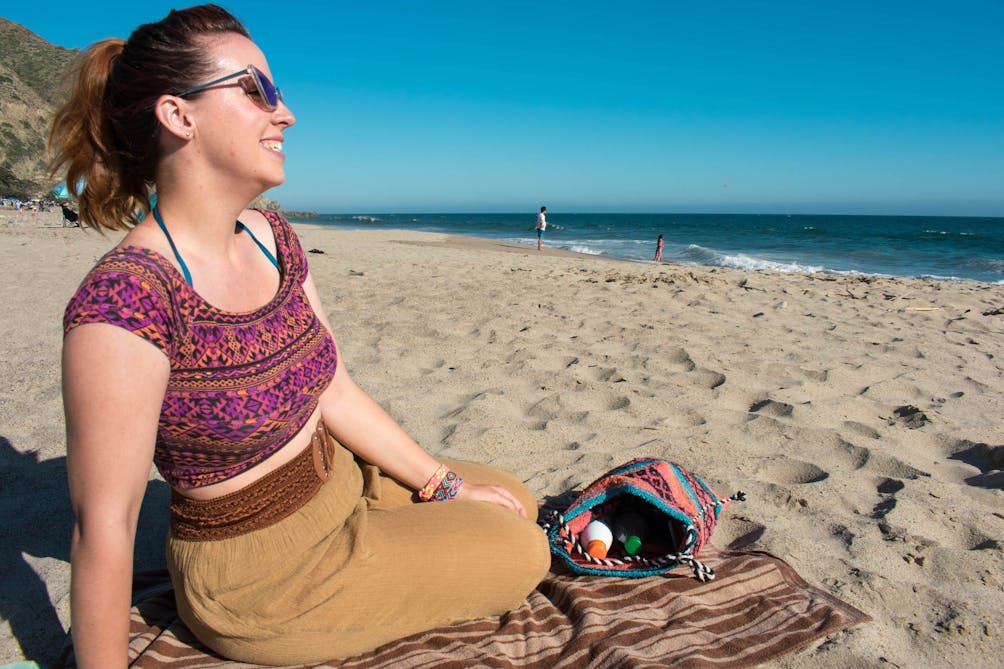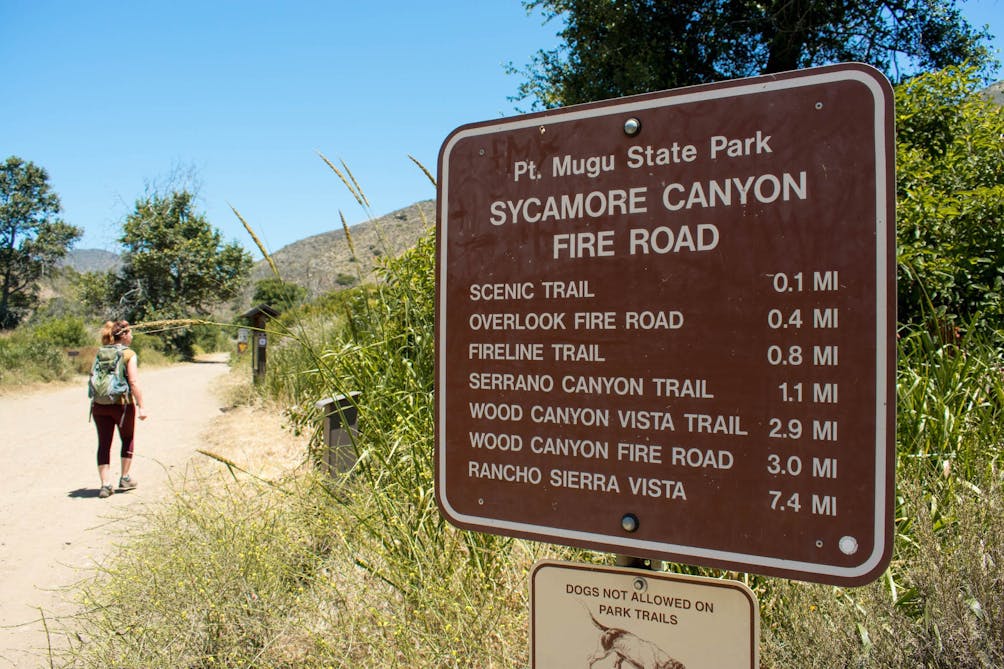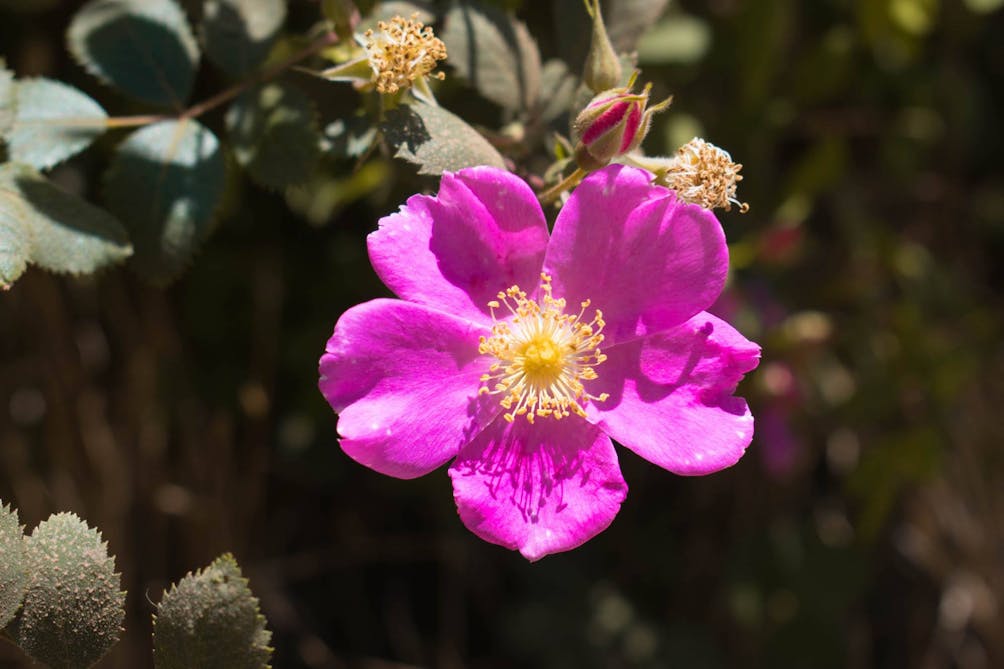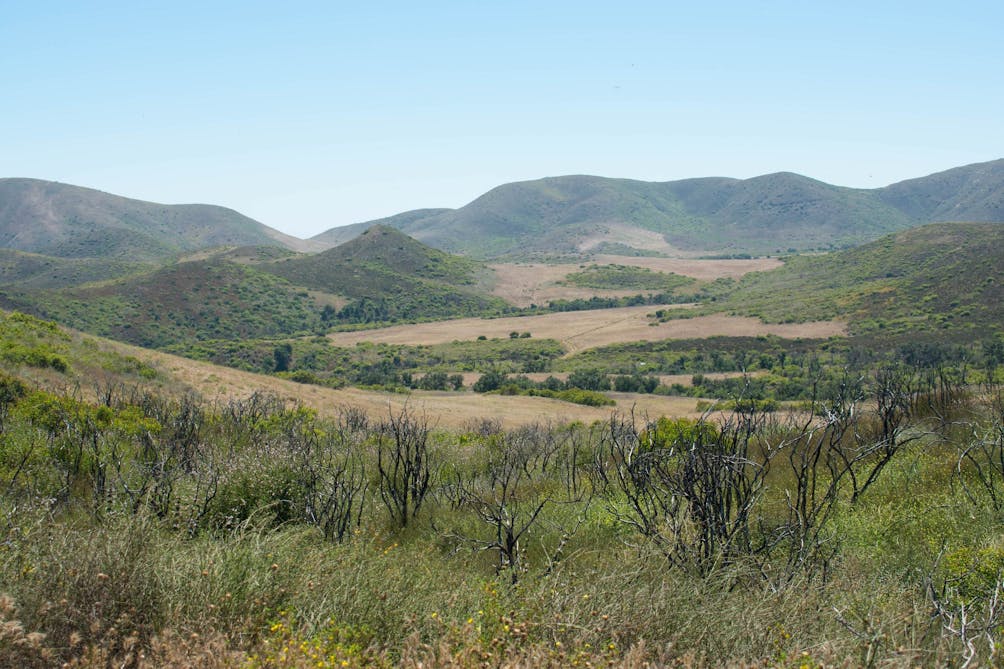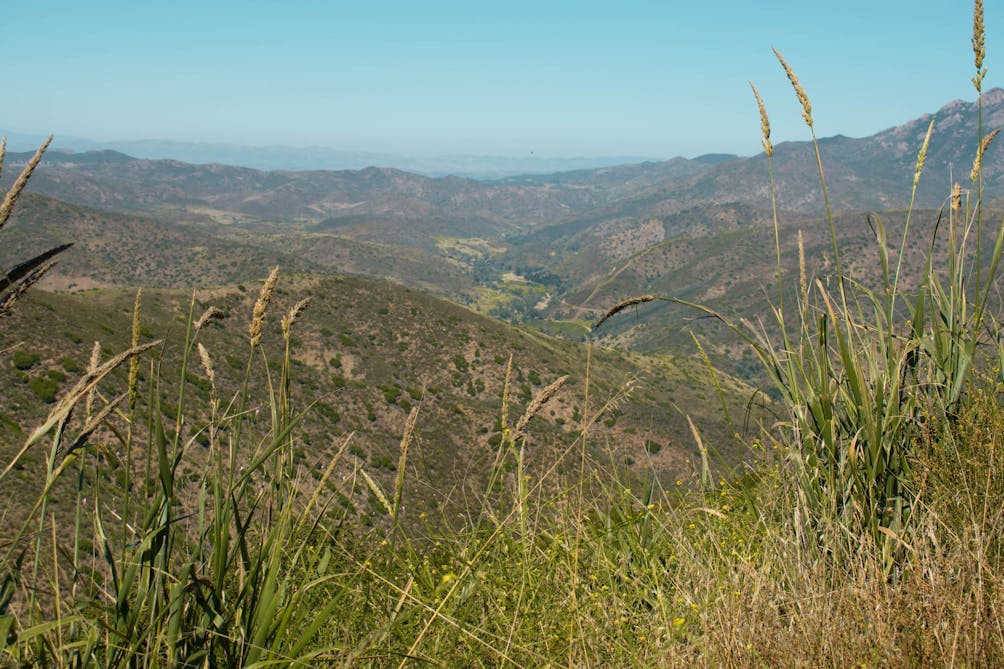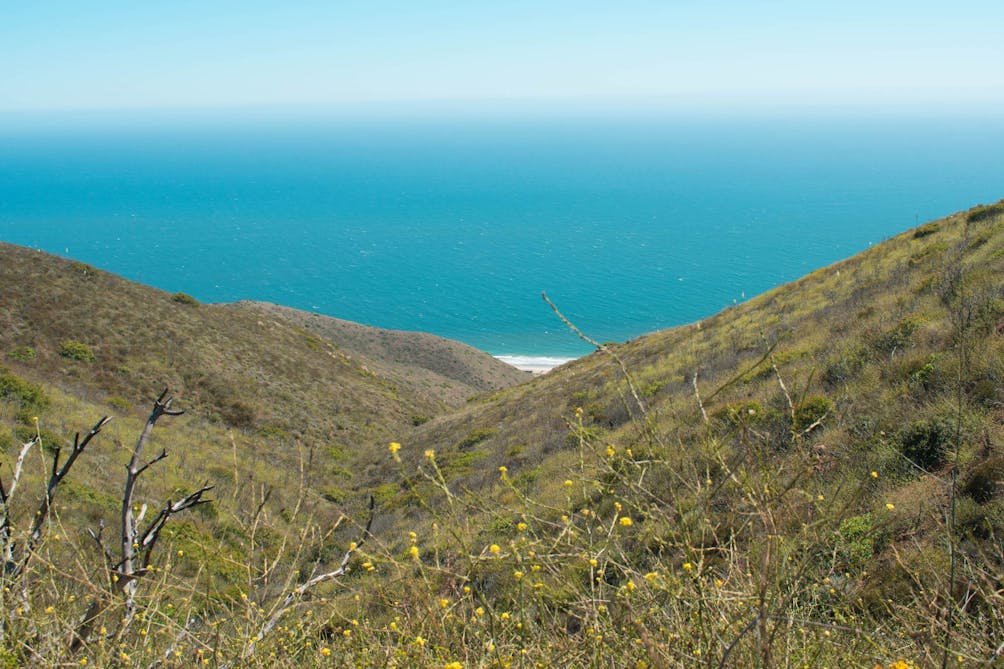 NOW, THE BEACH! Post-hike, treat yourself to some beach time at Sycamore Cove. Just past the restrooms on the north side of the parking is an underpass leading to the beach, where there's plenty of sand to sprawl out on to the left of the tunnel exit. A perfect beach for kicking back and relaxing tired feet! The waves and currents can get intense here, so it's best to stay where you can easily stand. Be careful near the rocks at the tunnel exit. And don't forget to look back toward the canyon to see what you just conquered!
Big Sycamore Canyon is in Point Mugu State Park in Malibu, 20 miles up the coast from the intersection of PCH and Kanan Dume Rd. Turn inland on Sycamore Canyon Rd. to park in the day-use parking area (fee applies). Big Sycamore Canyon trailhead is at the far end of Sycamore Canyon Campground—just follow the signs. No dogs on the trails.
Bring the Outdoors to Your Inbox
Sign up for our weekly email and stay up to date on where to explore in California.
* No spam, that's a funky food!