Yosemite Magic Trick
Backpack Yosemite's High Sierra from Tuolumne Meadows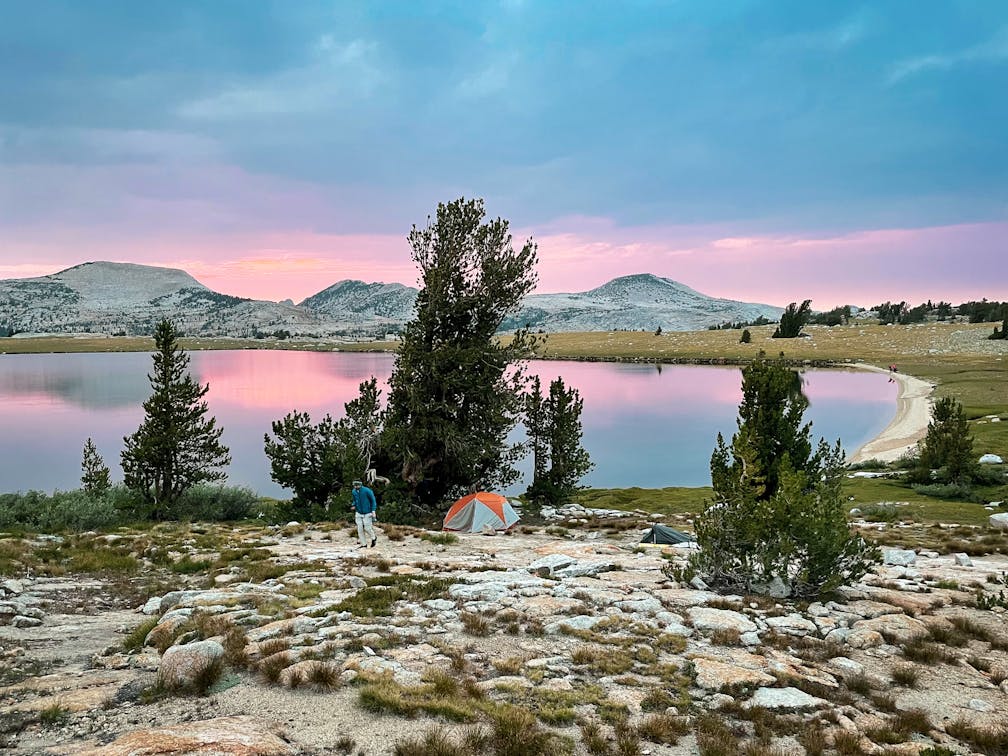 Just as beautiful as the valley, yet with a fraction of the crowds, Yosemite's High Country is magical. Tuolumne Meadows is one of the best trailheads in the Sierra Nevada, giving you ample options to set out on a hike or backpacking trip … from a lofty 8,700 feet. This is the land of smooth granite domes, high alpine meadows, jagged peaks, and sapphire lakes. For a highly rewarding backpacking trip that squeezes a lot of highlights into 30 miles, get a sought-after wilderness permit for Lyell Canyon (or Rafferty Creek; you have a few options for pacing and itinerary).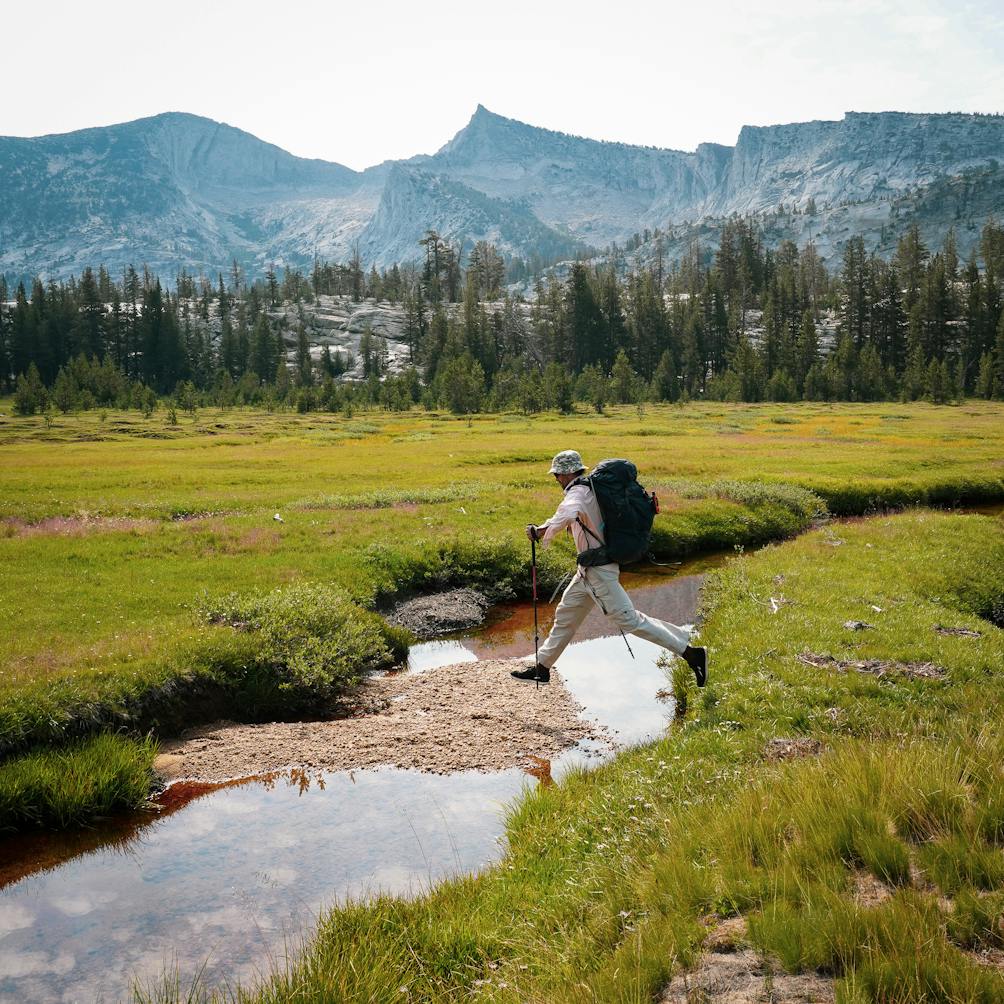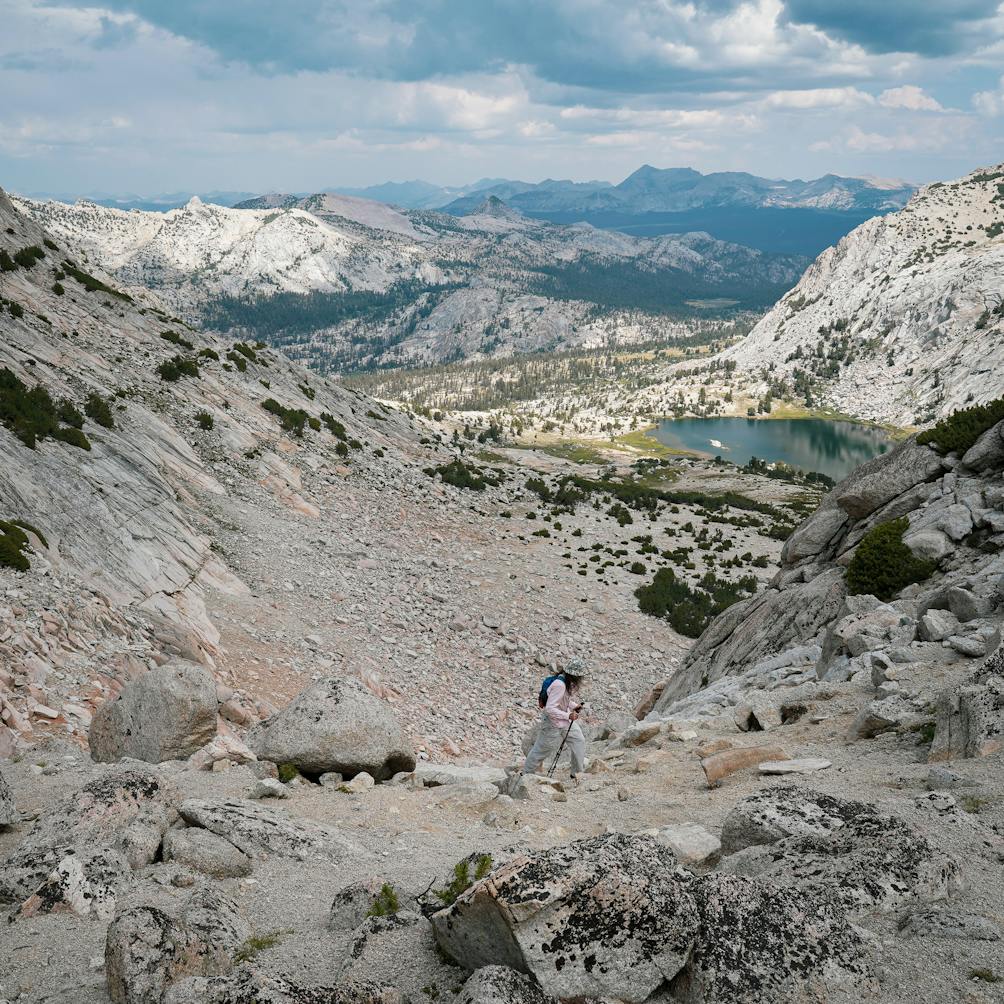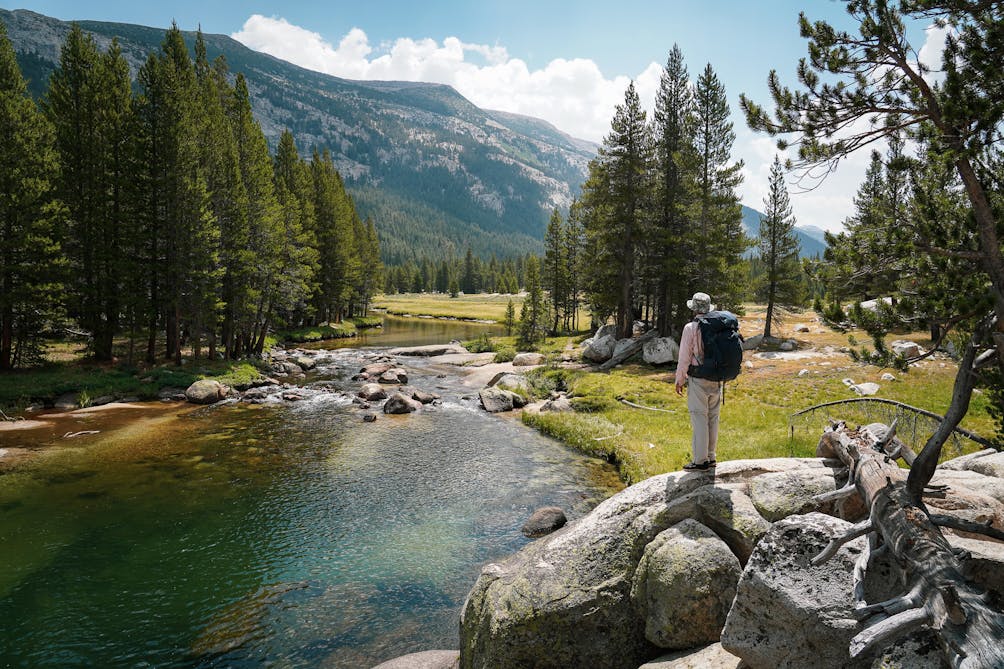 Spend your first night at the Tuolumne Meadows Backpackers Camp, reserved for those who have a wilderness permit for entering the backcountry. Get acclimated to the High Sierra altitude—you're at nearly 9,000 feet! Then strike out on your first day along the wide-open Lyell Canyon. This is also the John Muir Trail as well as Pacific Crest Trail. It follows the Lyell fork of the Tuolumne River and immediately acquaints you with Yosemite's High Sierra beauty of granite, wildflower-strewn meadows, and not many people.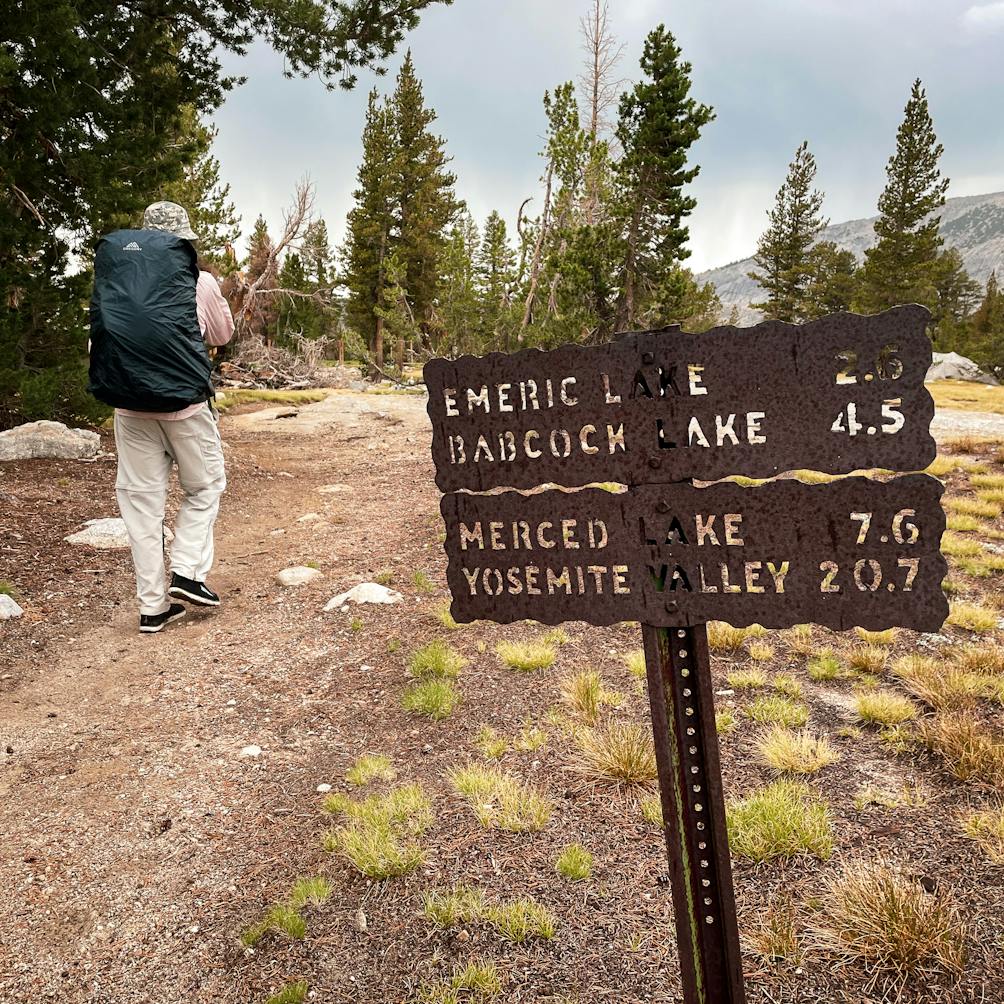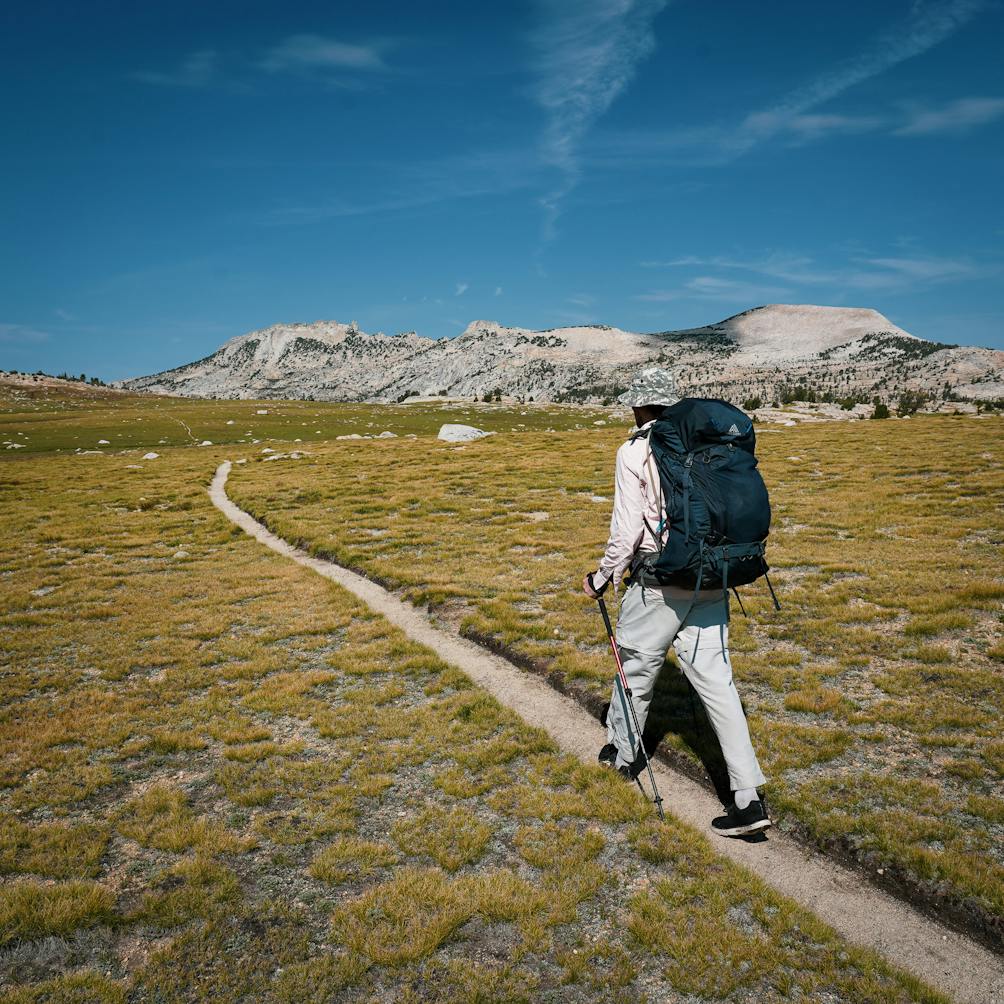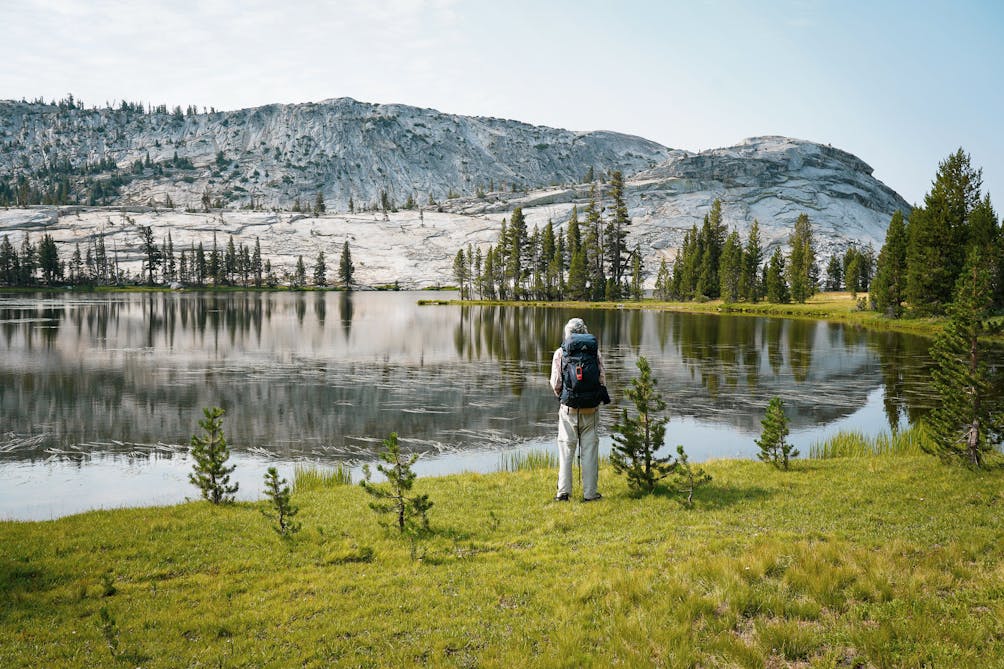 If you have the energy, climb up and into the Cathedral Range, gaining nearly 2,000 feet. Find a beautiful campsite on the western or eastern side of Evelyn Lake. You're at 10,334 feet, and it certainly feels like it! Views spread out to the north of distant peaks and high alpine granite.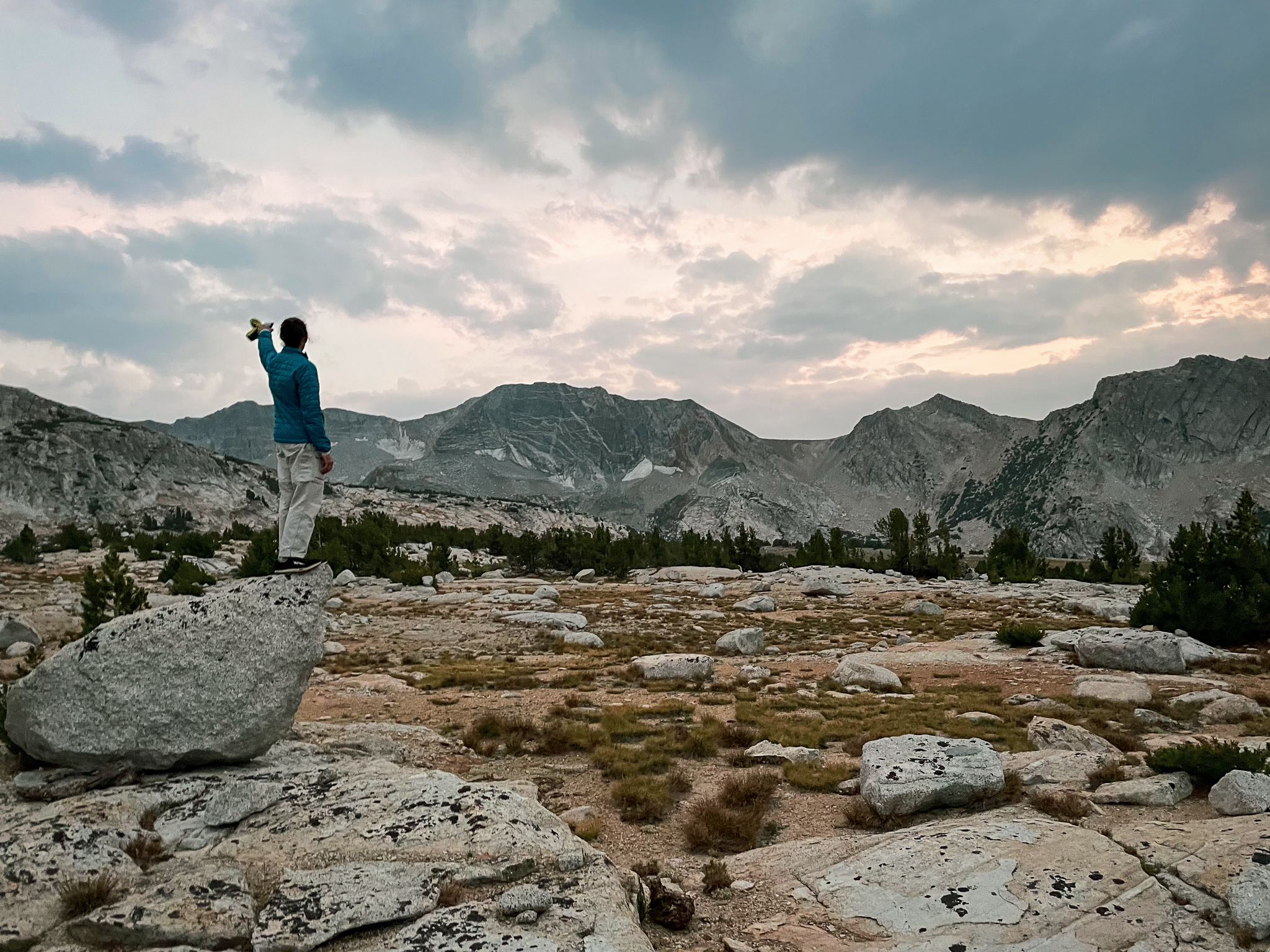 Your next day is a moderate day of hiking, unless you want to bag Vogelsang Peak. From Evelyn Lake you'll head west to the popular Vogelsang High Sierra Camp (not operating in 2021). Here you can drop your pack and check out Vogelsang Lake—and, if you don't mind scree scrambling, Vogelsang Peak. (To summit Vogelsang Peak, approach it from Vogelsang Pass. Follow the rock cairns on the right side of the gully beside the forest. Then carefully make your way to the top. To reduce the chance of encountering possible thunder and lightning storms, get to the summit before noon.)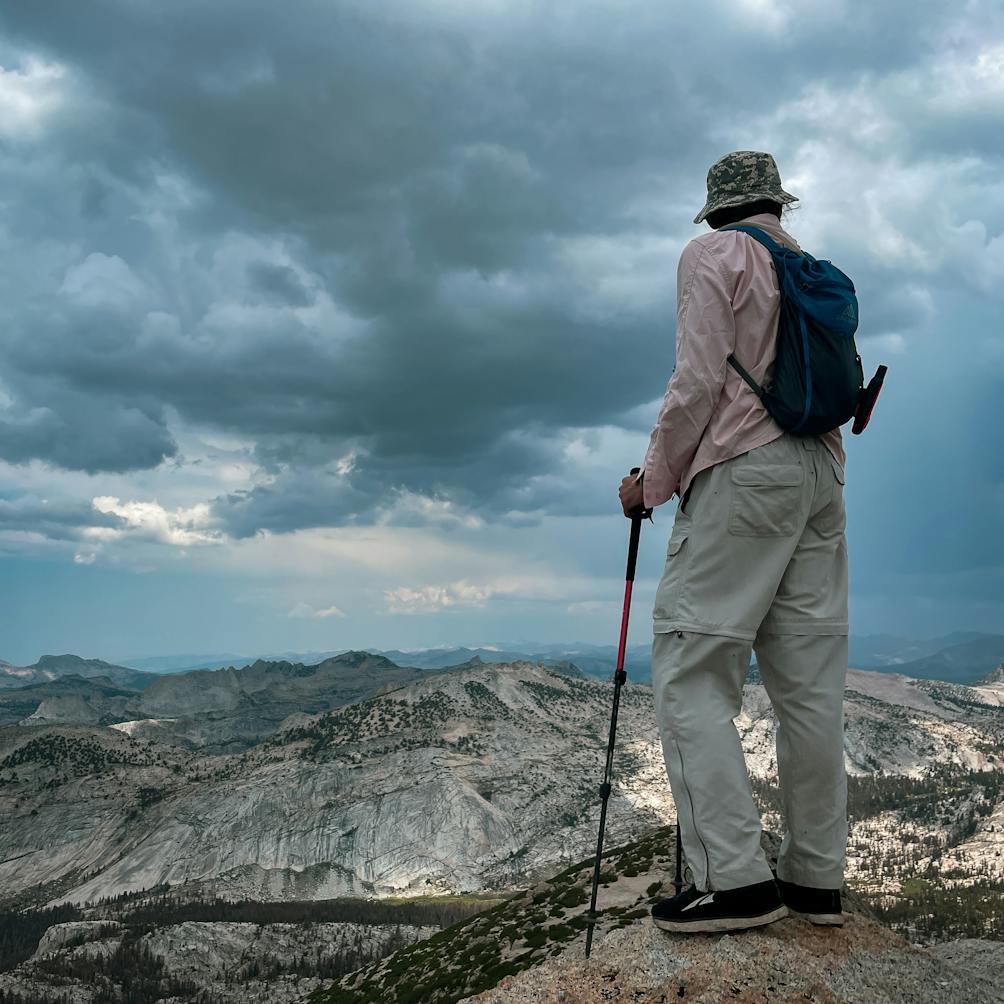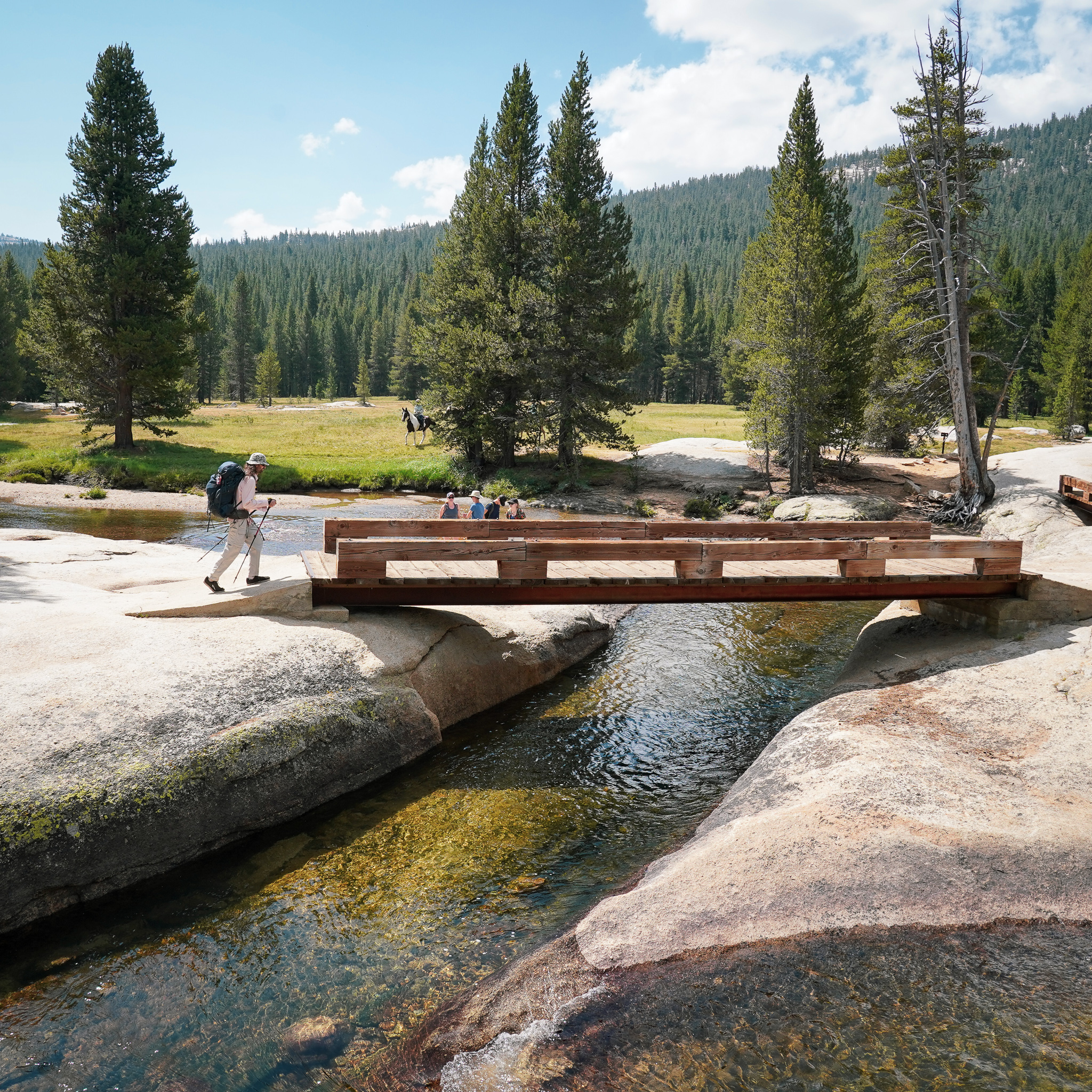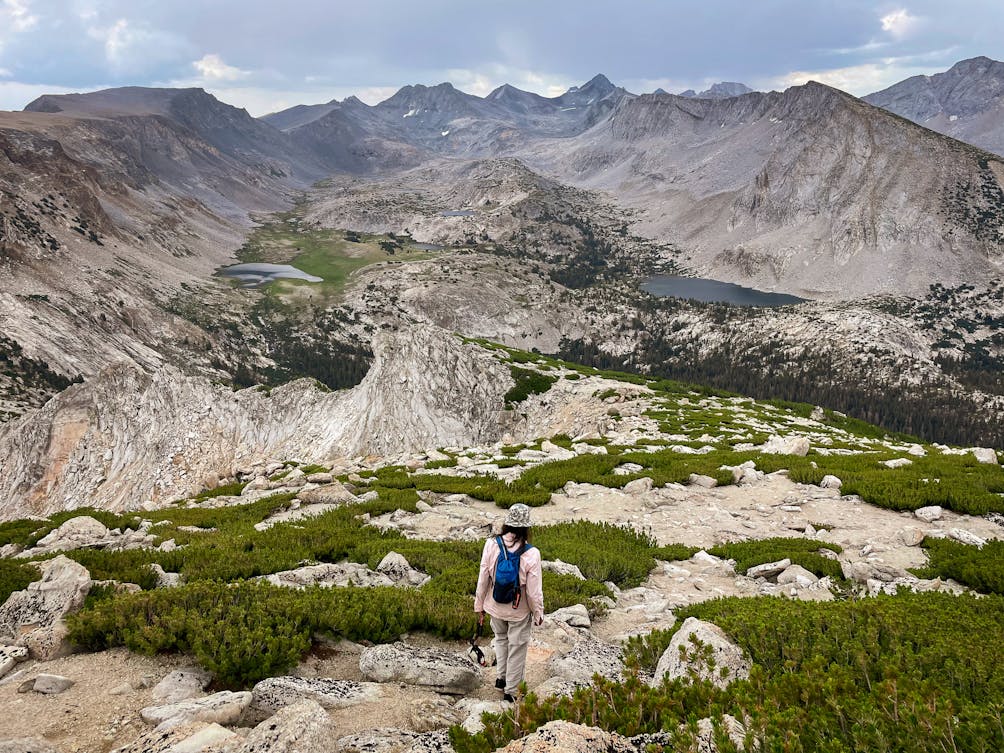 From Vogelsang High Sierra Camp continue southwest on the High Sierra Trail toward Babcock Lake and Merced Lake. Your camp is a bit off the beaten path at Emeric Lake. It's only a 0.3-mile detour, but not many people make it! Find some wonderful campsites on the northern side of the lake by crossing through the meadow at the eastern side of the lake. Have a swim and relax, looking up at Vogelsang Peak.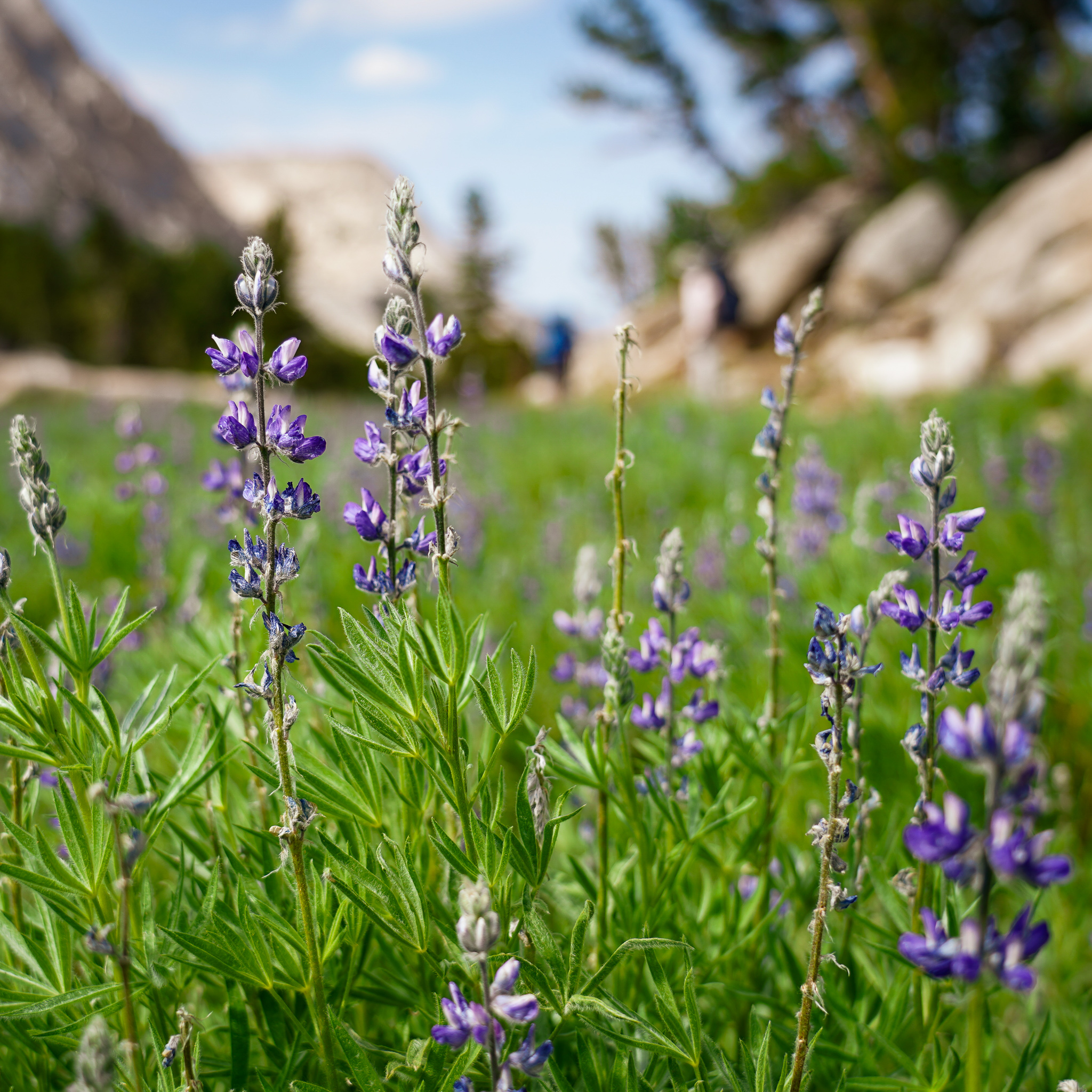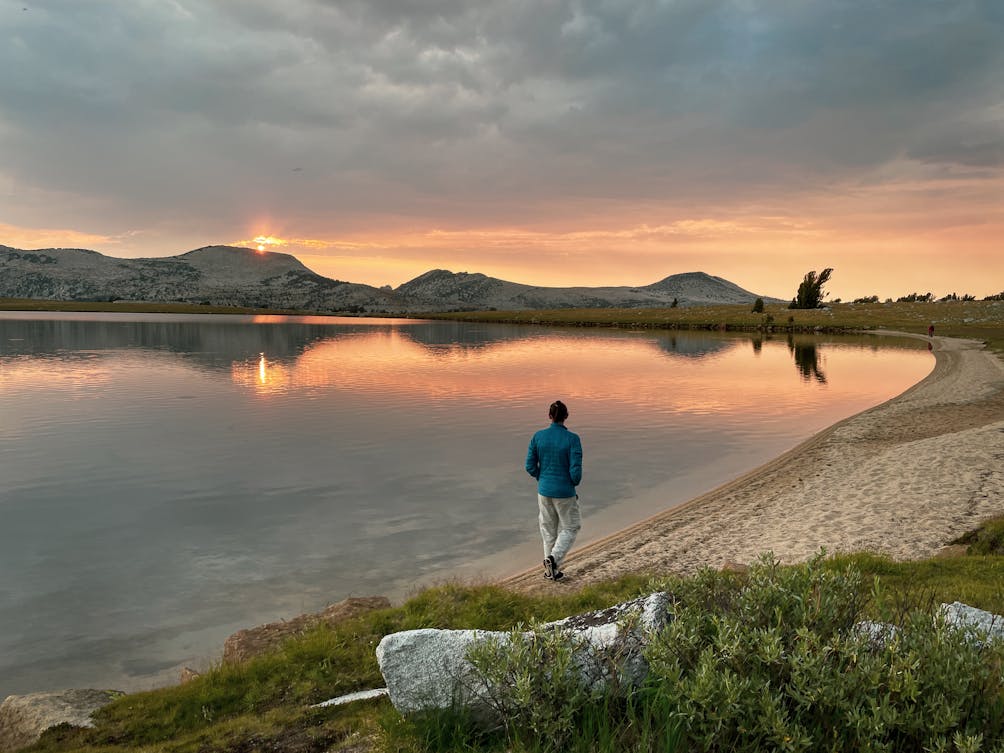 Your final day is a 9-mile hike out. You'll climb about 600 feet to Tuolumne Pass and then it's all downhill to Tuolumne Meadows. The scenery on this day doesn't disappoint either! You have views of the Sierra Crest by Tioga Pass and beautiful meadows.
Get Yosemite wilderness permits here.
Itinerary:
Day 1: Tuolumne Meadows to Evelyn Lake. 10 miles. You can reach Evelyn Lake via Lyell Canyon JMT/PCT, then up Ireland Creek Trail, but not veering to Ireland Lake. You can also reach it by going up Rafferty Creek to Vogelsang High Sierra Camp, and then continuing 2 miles east to Evelyn Lake. Alternative: If you don't want to go to Evelyn Lake on your first day, you can camp at the junction with Ireland Creek in Lyell Canyon.
Day 2: Evelyn Lake to Emeric Lake, with a detour to Vogelsang Lake (or Vogelsang Peak if you're feeling adventurous).
Day 3: Emeric Lake out to Tuolumne Meadows going over Tuolumne Pass.
LISTEN TO THE PODCAST: In Episode 36 "Yosemite's Magic Trick" Weekend Sherpa co-founders Brad and Holly talk about this trip backpacking in Yosemite's High Country.
Bring the Outdoors to Your Inbox
Sign up for our weekly email and stay up to date on where to explore in California.
* No spam, that's a funky food!