High Sierra Lake Hop
Backpacking Lake Adventure in Emigrant Wilderness North of Yosemite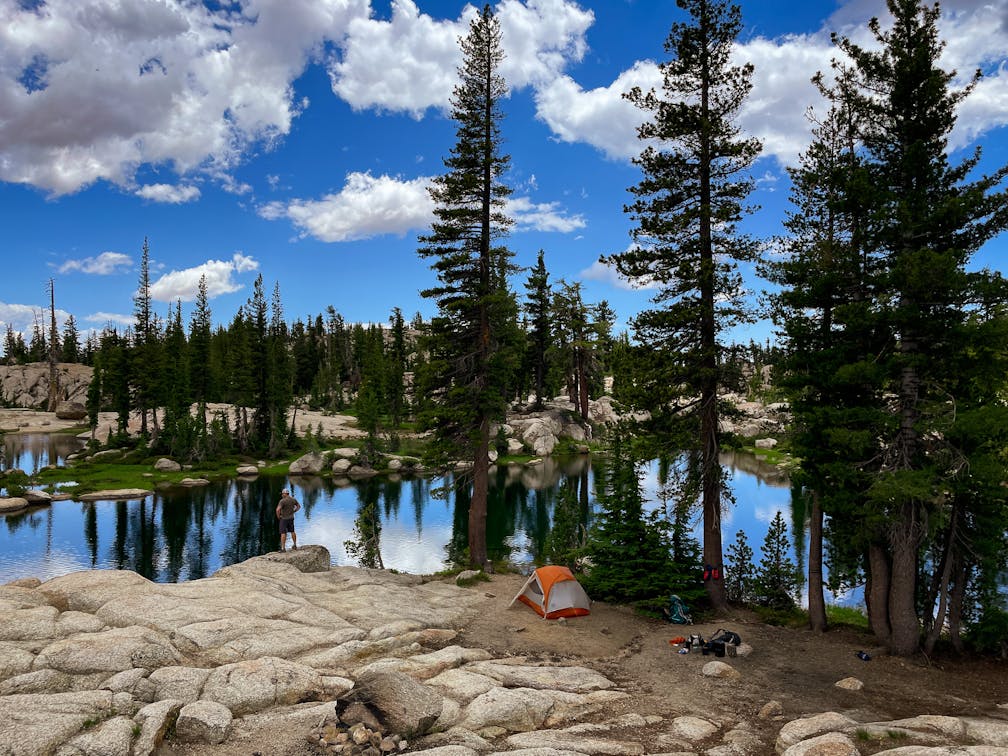 Situated just north of Yosemite is a High Sierra wonderland that gets a fraction of the crowds. And with the number of people getting outdoors these days, that's hard to find! The Emigrant Wilderness is 113,000 acres of granite ridges, wildflower-strewn meadows, and cobalt lakes. It's a fantastic destination for backpacking. And a big bonus for you last-minuters: The wilderness permits aren't on a quota system … yet (unlike Desolation Wilderness and Yosemite).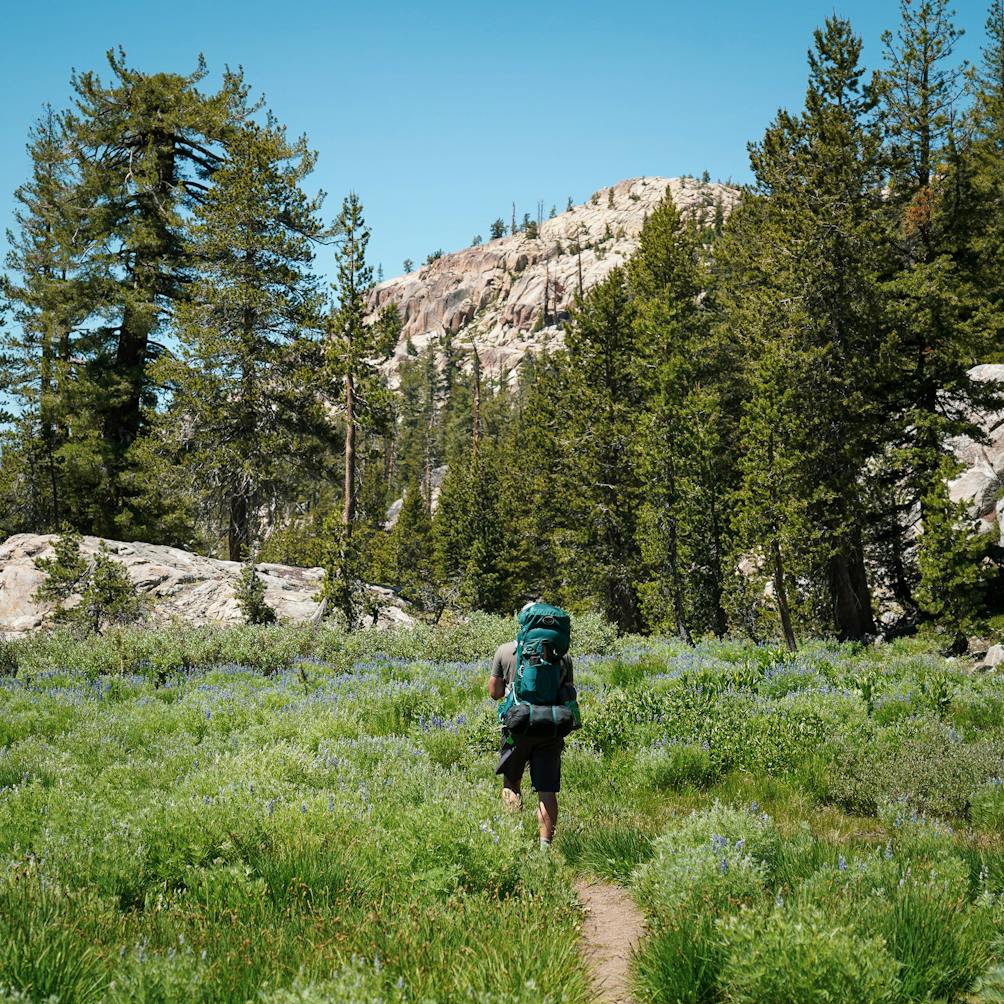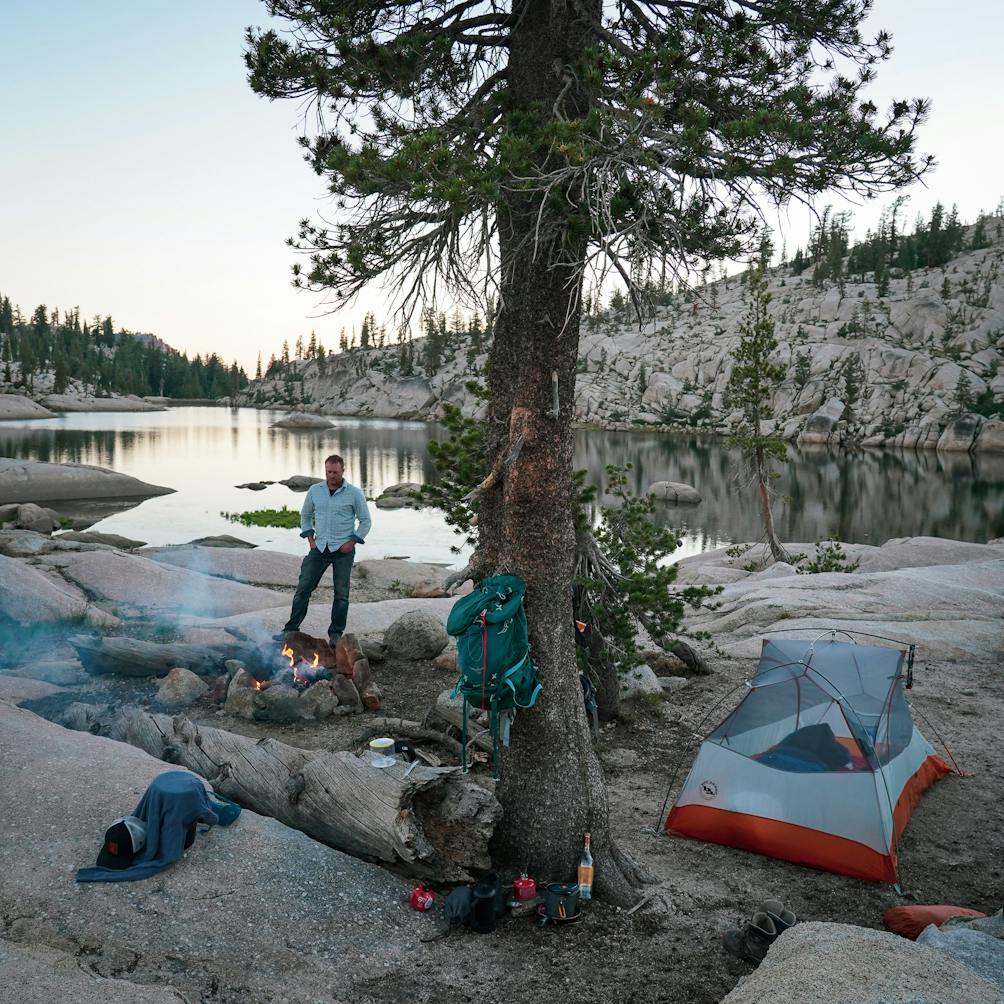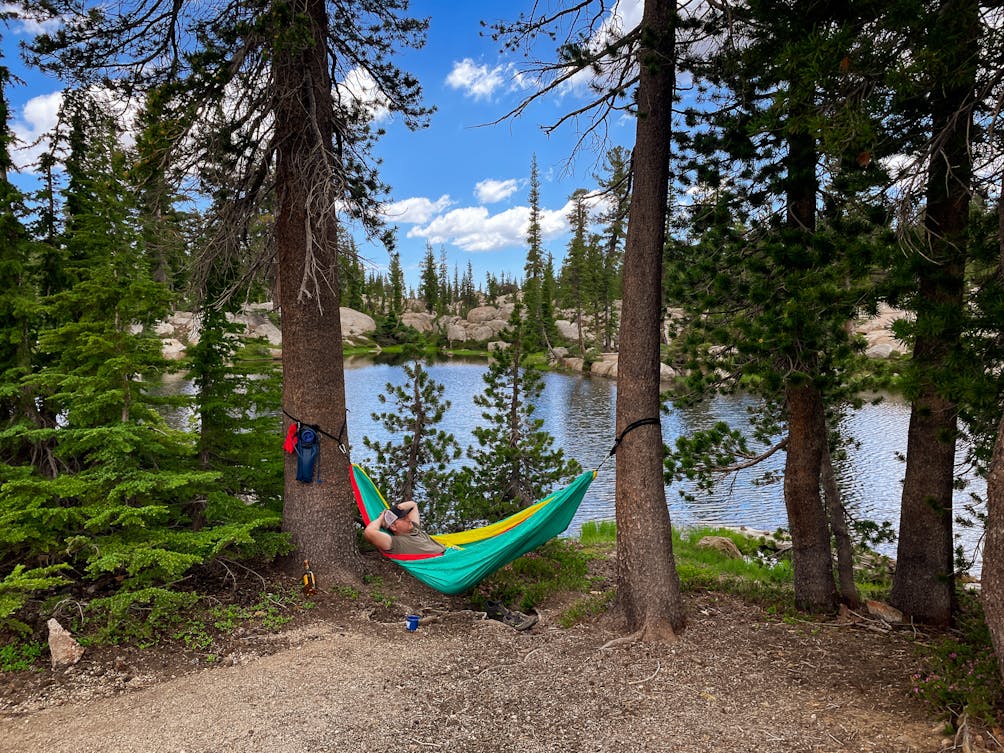 For a nice and easy 3-day backpacking trip where you camp at a lake each night, head for the Gianelli Trailhead near Dodge Ridge Ski Resort. Starting at a whopping 8,640 feet in elevation, most of your climbing is done in the car! Follow the trail up to Burst Rock (reached in a little over a mile). Back in the 1850s a pioneer woman gave birth under a bark enclosure at this rock, sometimes called Birth Rock. But set your sights a few miles further to Chewing Gum Lake.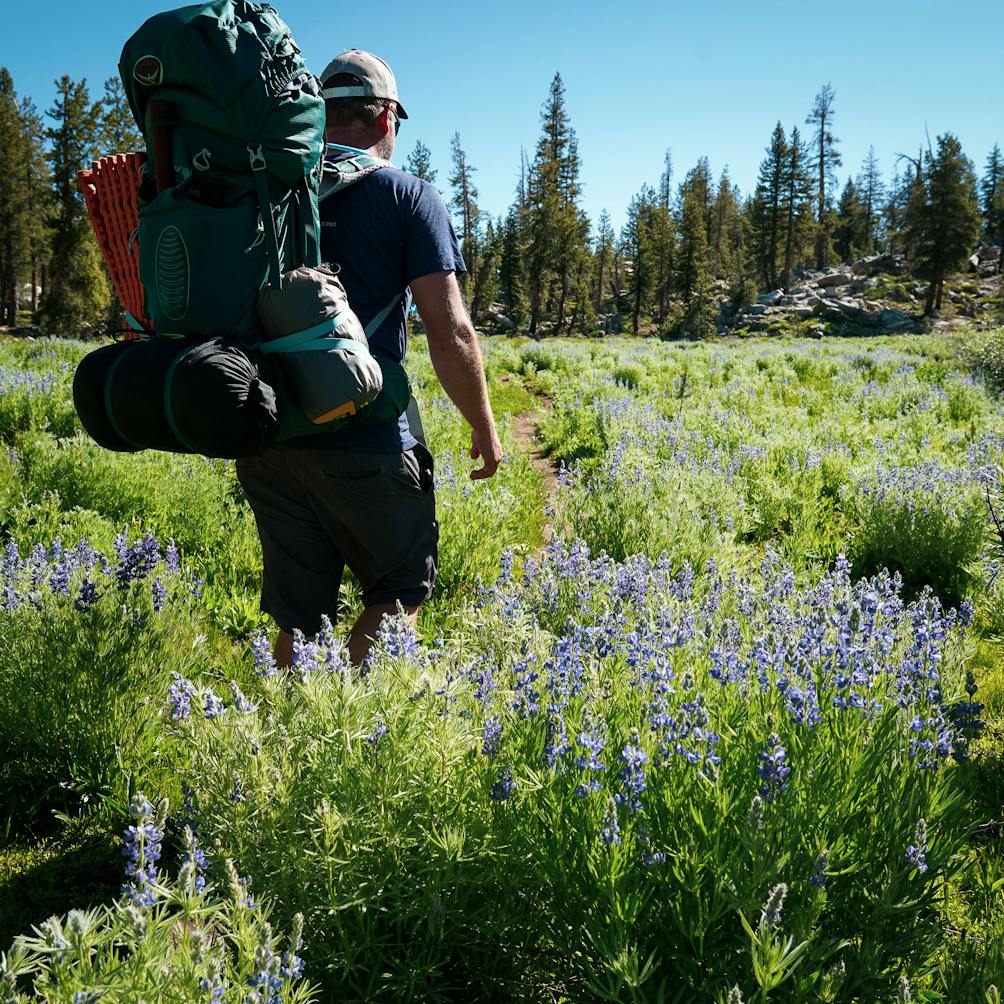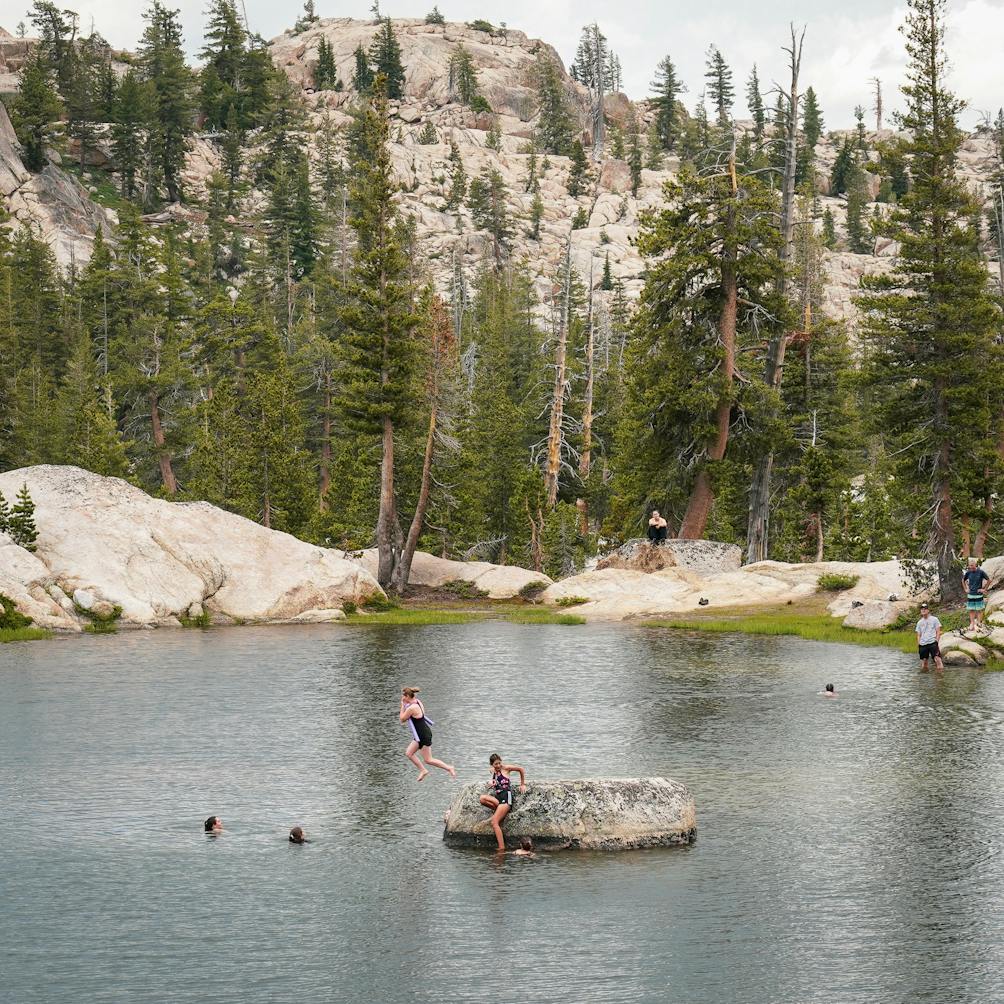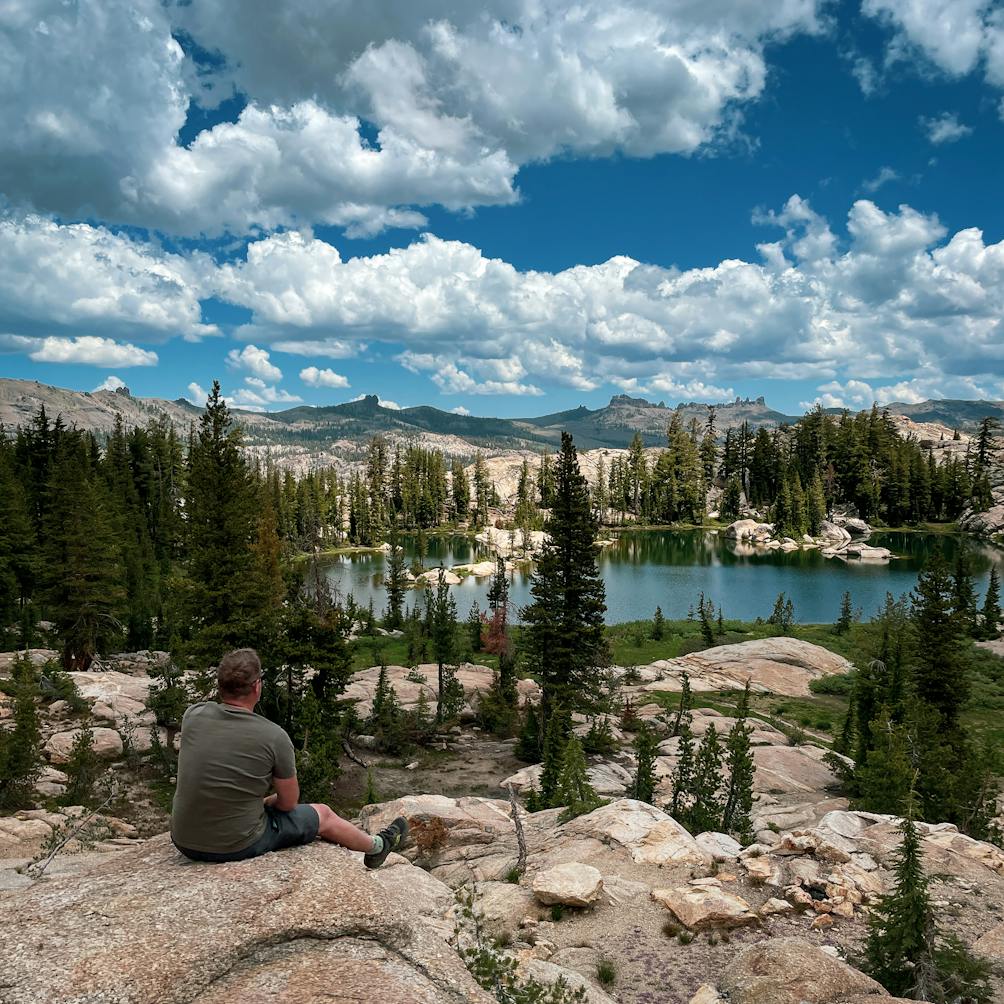 Camping opportunities abound at this beautiful little granite lake. Although we didn't see any fish, it's a great swimming lake with a few big rocks to swim out to for the ambitious. Make sure to time your dinner or evening whiskey for sunset—they're awesome up here. If you want another mellow day, then hike 3.5 miles to Y Meadow Lake.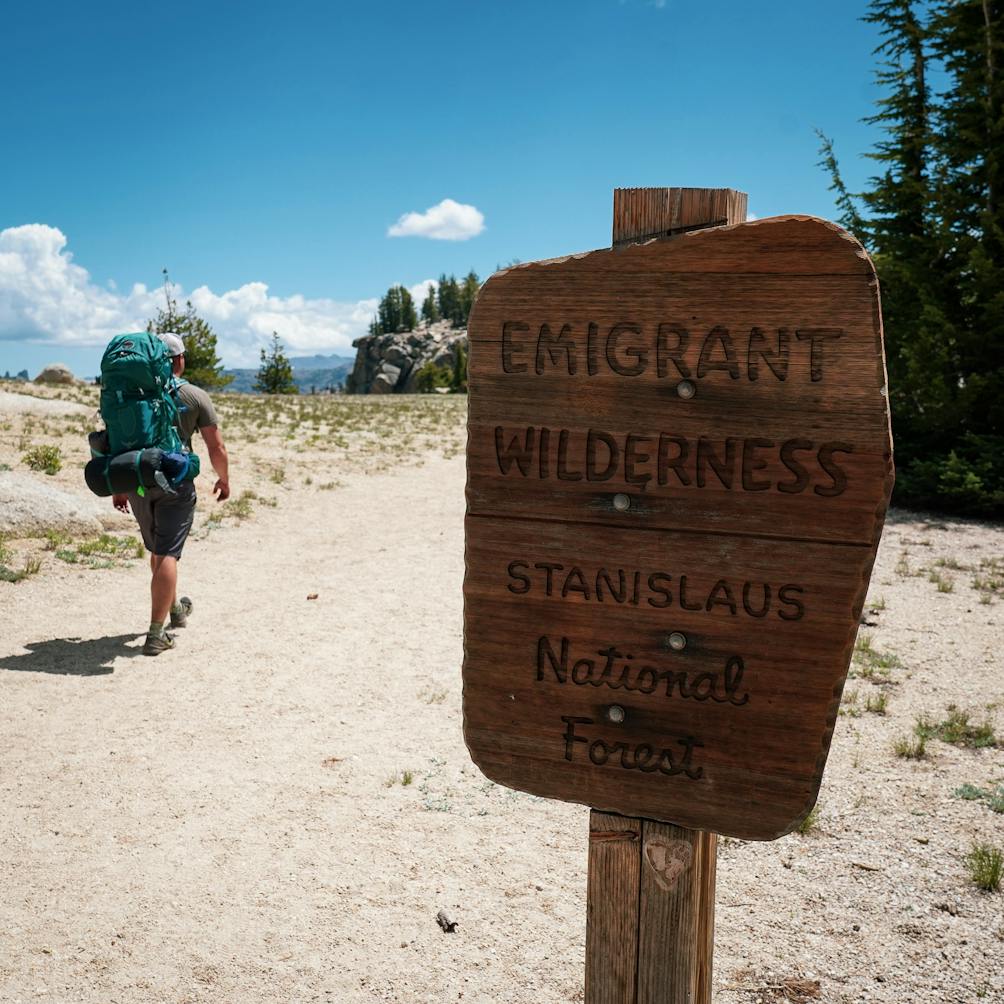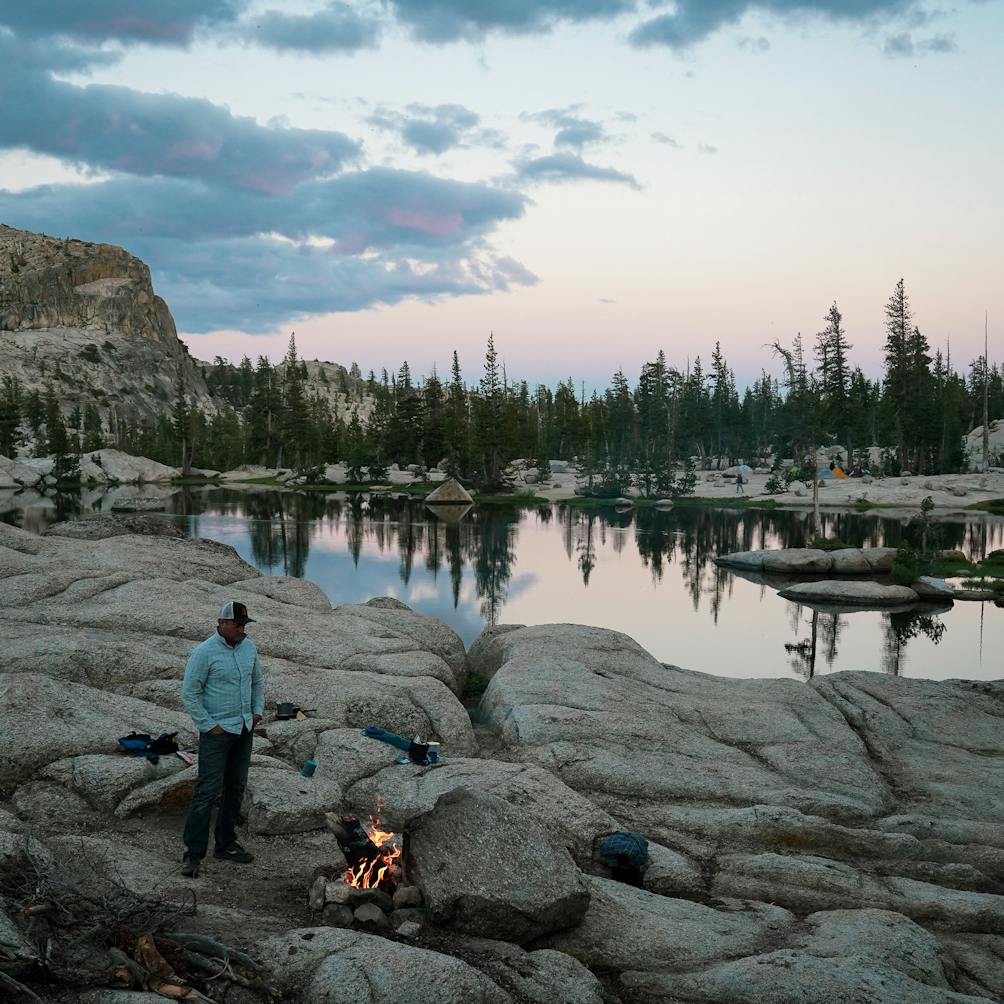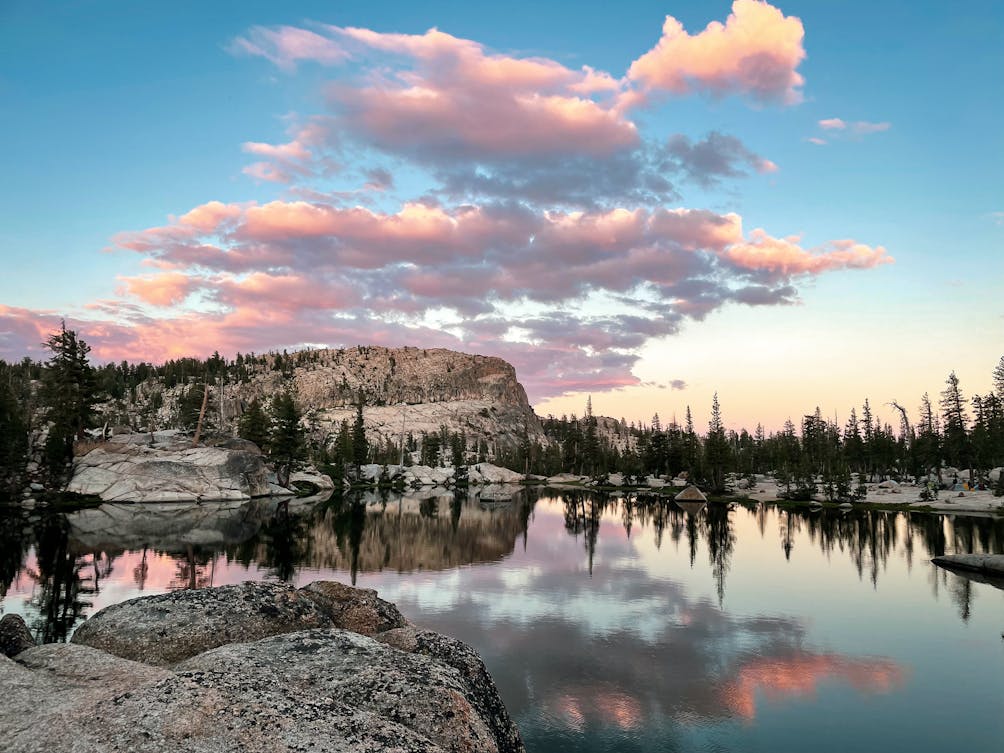 You'll backtrack from Chewing Gum Lake out to the main trail and ascend a ridge to more spectacular views of distant Sierra peaks in Yosemite. Y Meadow Lake is long and narrow and just like the other lakes, surrounded by granite! Camping spots abound on the eastern side of the lake (although not a lot of shade). Set up camp and explore the area: Granite Lake is about a mile away; follow the rock cairns southwest. No matter what you do, it's hard not to relax, kick back, and start thinking about that next backpacking trip.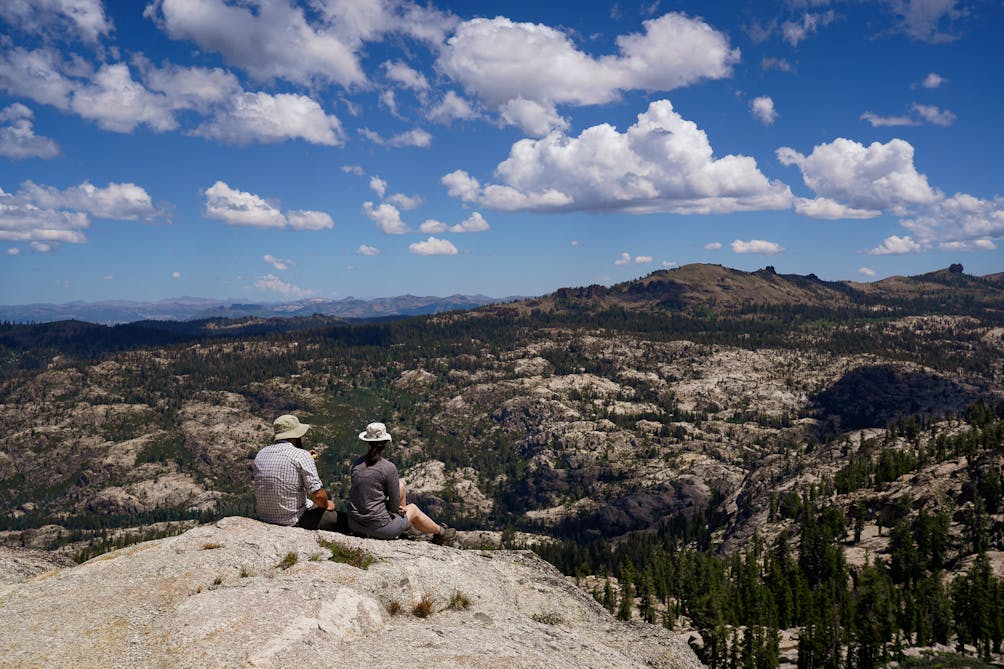 LISTEN TO THE PODCAST: In Episode 34 "From the High Sierra to Mount Everest" Weekend Sherpa co-founders talk about highlights of their backpacking trip in the Sierra Nevada's Emigrant Wilderness.
Emigrant Wilderness is reached on Hwy. 108. Pick up your free and mandatory wilderness permit at the Summit Ranger Station on Hwy. 108 in Pinecrest. Fires have sometimes been allowed below 9,000 feet, however rules and regulations should always be checked beforehand because of changes to conditions, season, etc. Always check with the ranger station beforehand about campfire statuses. Dogs are allowed. Practice Leave No Trace and keep this beautiful place wild! UPDATE: August 2023: Due to the recent tropical storm, trails may be wet, but if dryer conditions prevail, they should be in decent to good shape soon. Be ready for mosquitoes after the rains! Be sure to call ahead to the Pinecrest Summit Ranger Station (209-965-3434) and talk to a ranger for a status update the trails.
Bring the Outdoors to Your Inbox
Sign up for our weekly email and stay up to date on where to explore in California.
* No spam, that's a funky food!