All Ride, Albany!
Bike from Berkeley to Albany Bulb on the Bay Trail
Bike a new section of the Bay Trail on a pedal from Berkeley to Albany Bulb for gorgeous waterside vistas, colorful outdoor art, and a short hike detour to a labyrinth. All in, it's a 5-mile (round-trip) bike ride from Berkeley's Aquatic Park to Albany Bulb with a 1.6-mile hike tacked on, and it's summer loaded with scenery!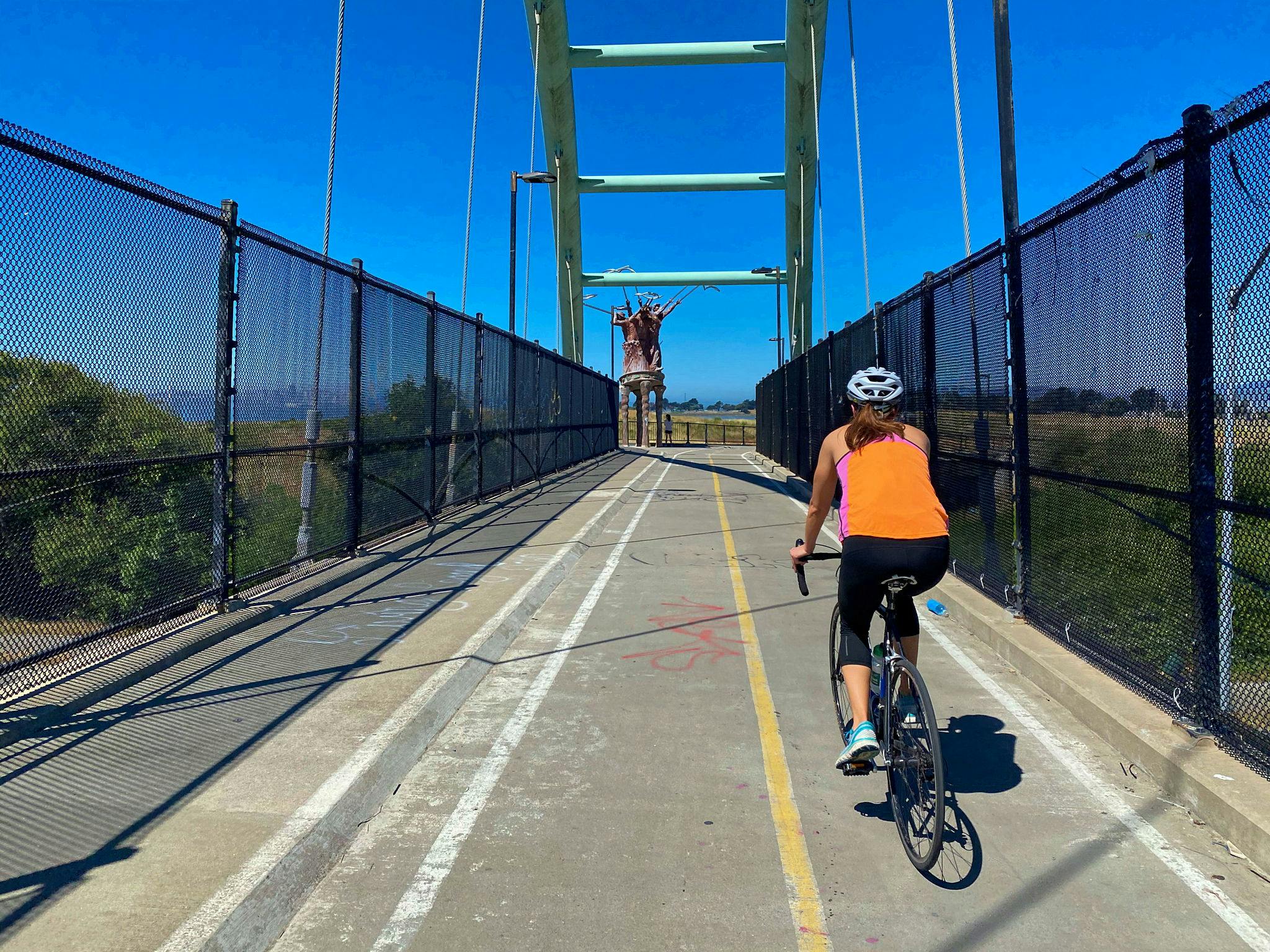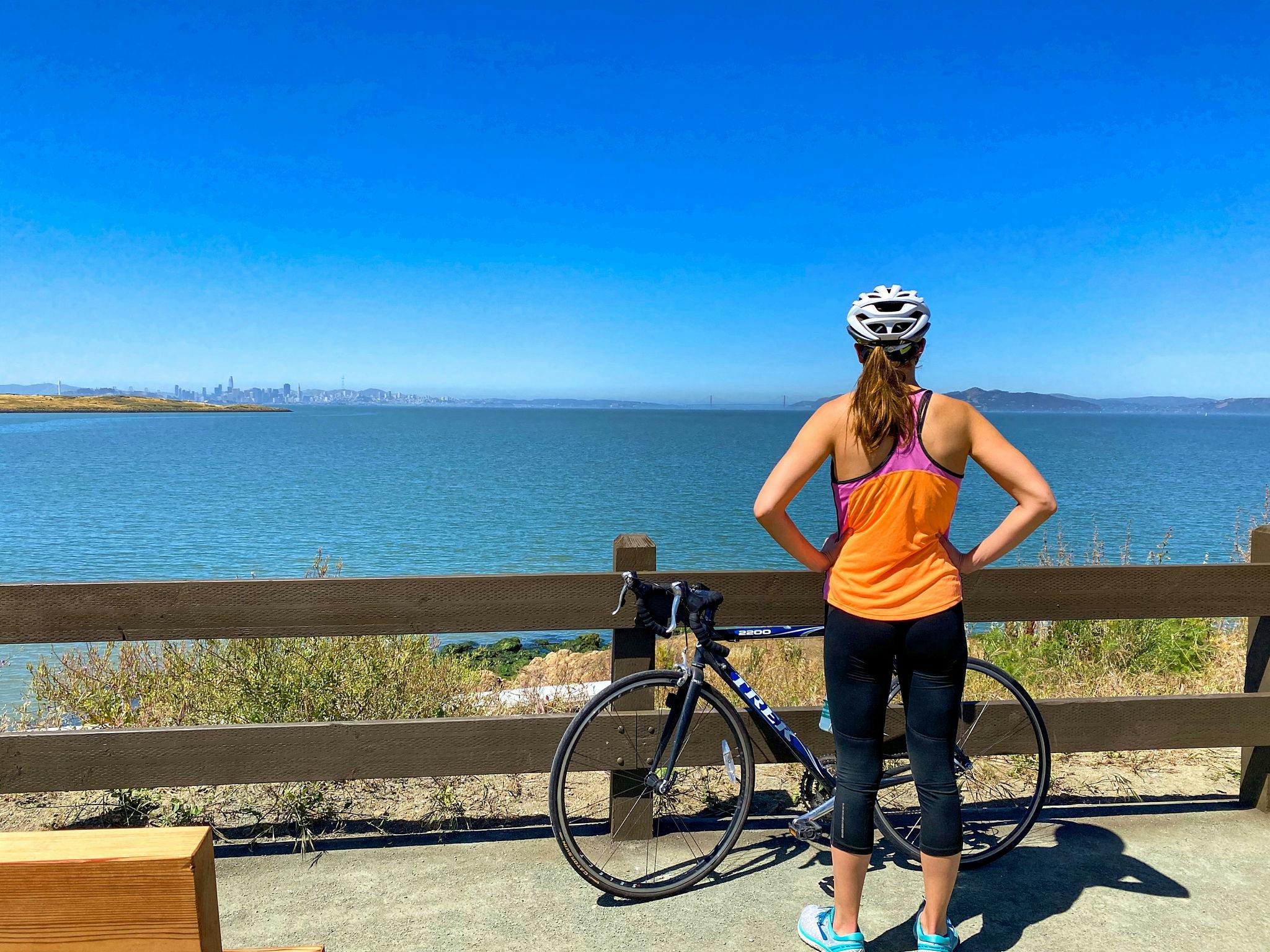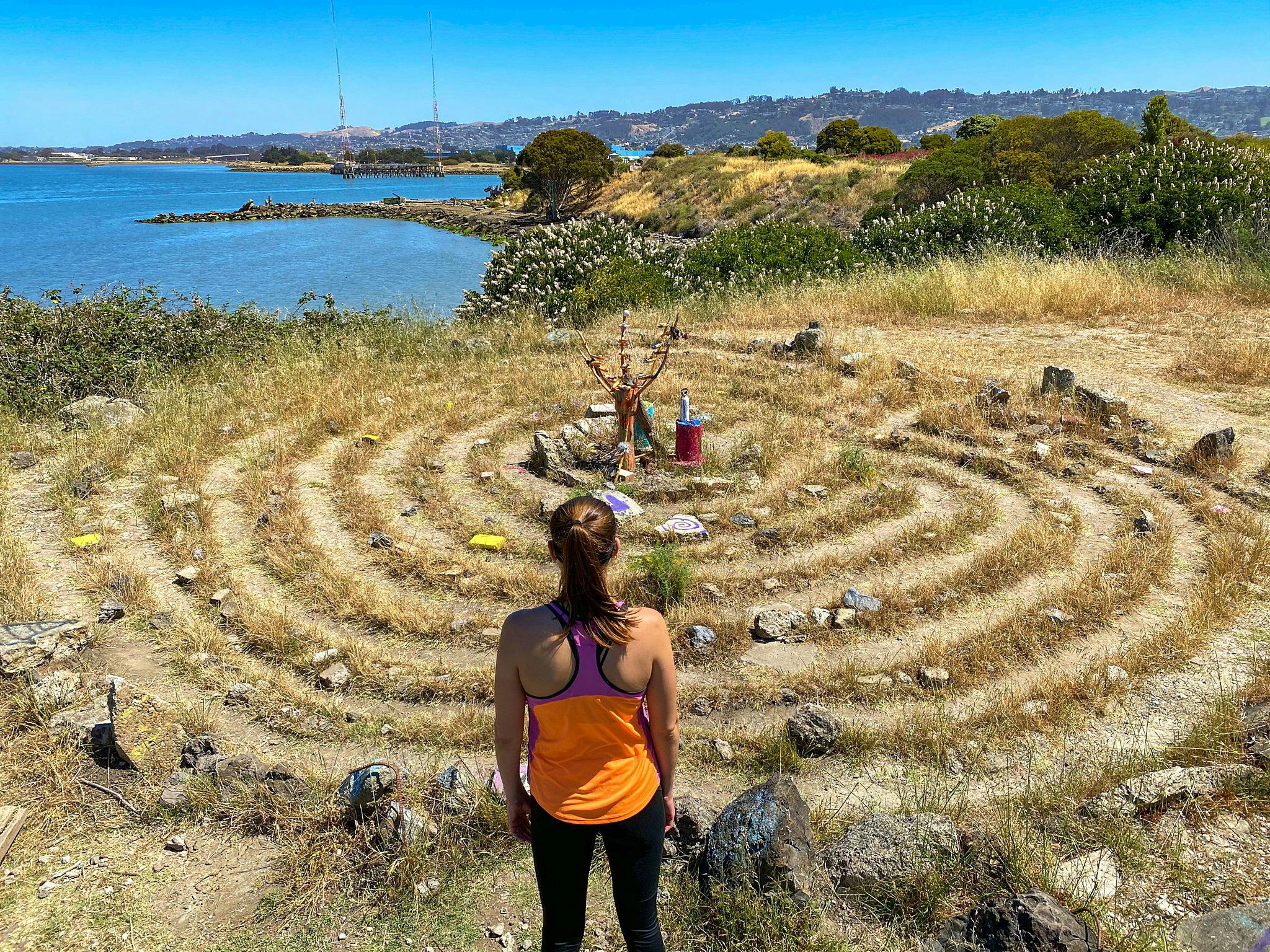 A little housekeeping to get you on the right path: Start your pedal near the north end of Aquatic Park in Berkeley by taking the overpass over Highway 80. Take a left on the trail to bike past Seabreez, then cross University Avenue and continue on the trail towards Albany. This section of the Bay Trail has nice views of McLaughlin Eastshore State Seashore. After passing Tom Bates Regional Sports Complex, ride out towards the bay and pedal the newly completed section of Bay Trail, which includes an off-street paved path with a gradual climb past Golden Gate Fields.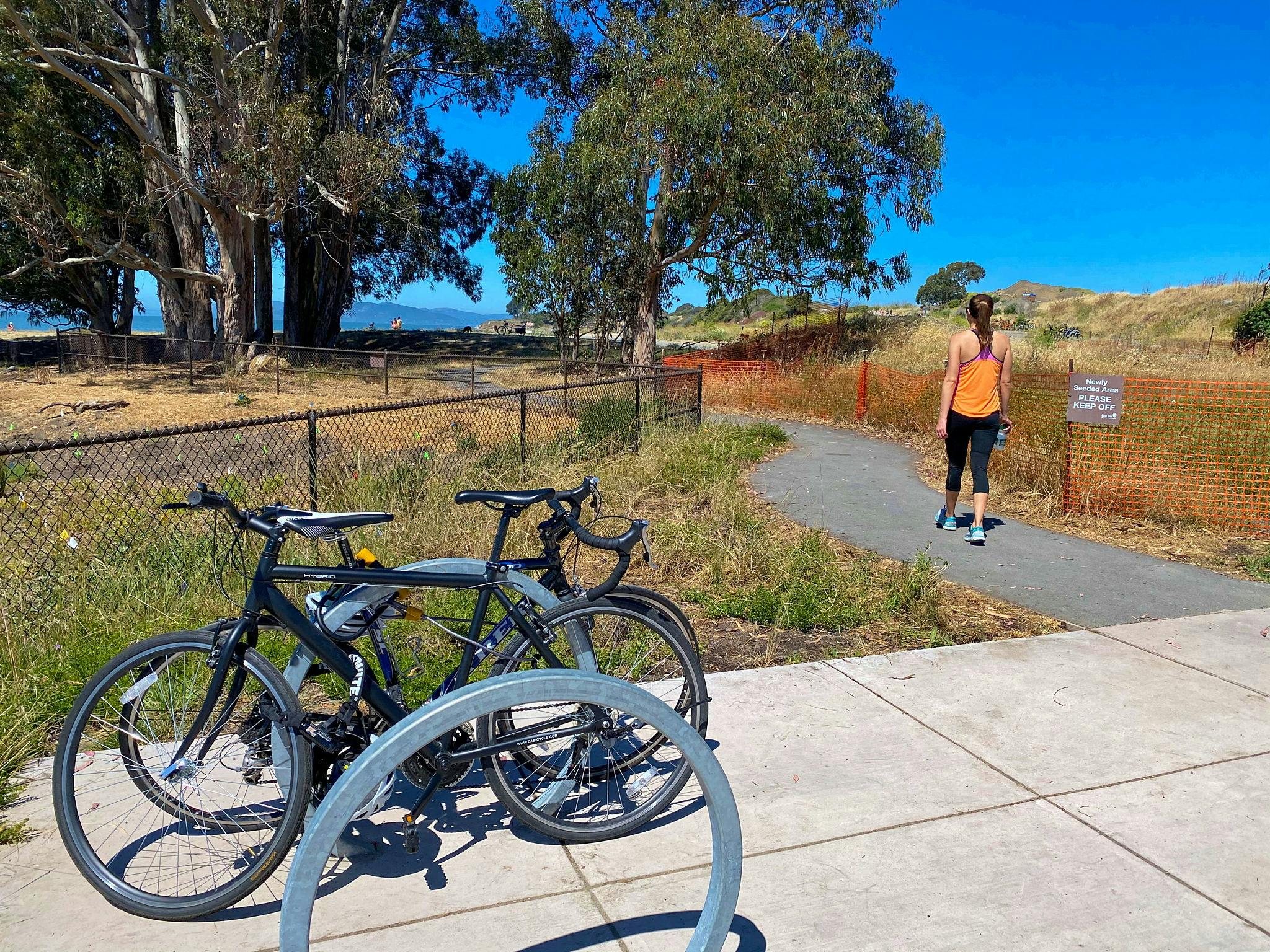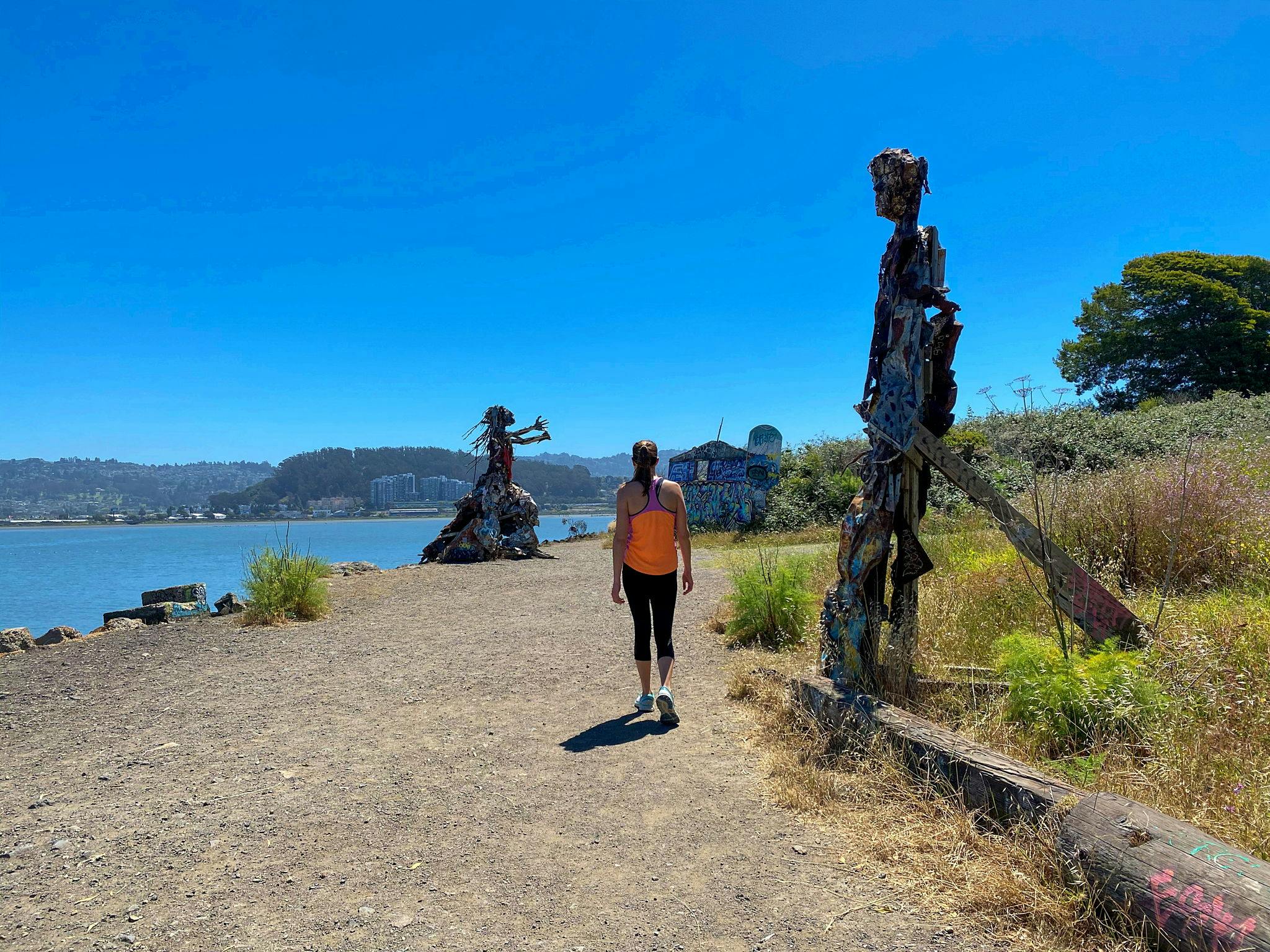 The cliffside trail has unrivaled views of the San Francisco Bay, along with park benches where you can pause to look at the Golden Gate Bridge. Continue down the trail and park your bike near the restrooms (locks required). Head out to the end of the bulb and follow this map for panoramic views of the bay, beautiful flowers, and a few landmarks that you just shouldn't miss.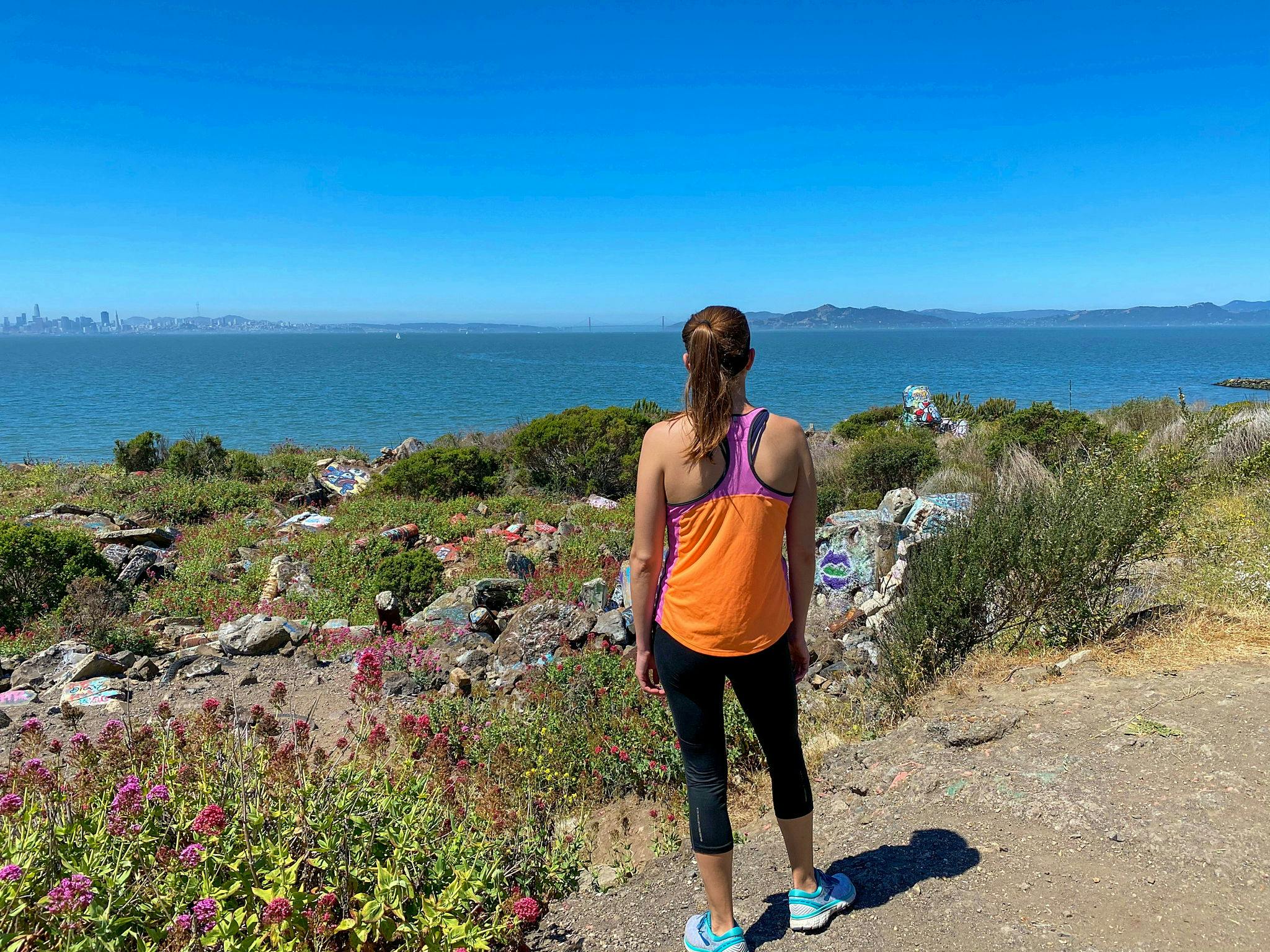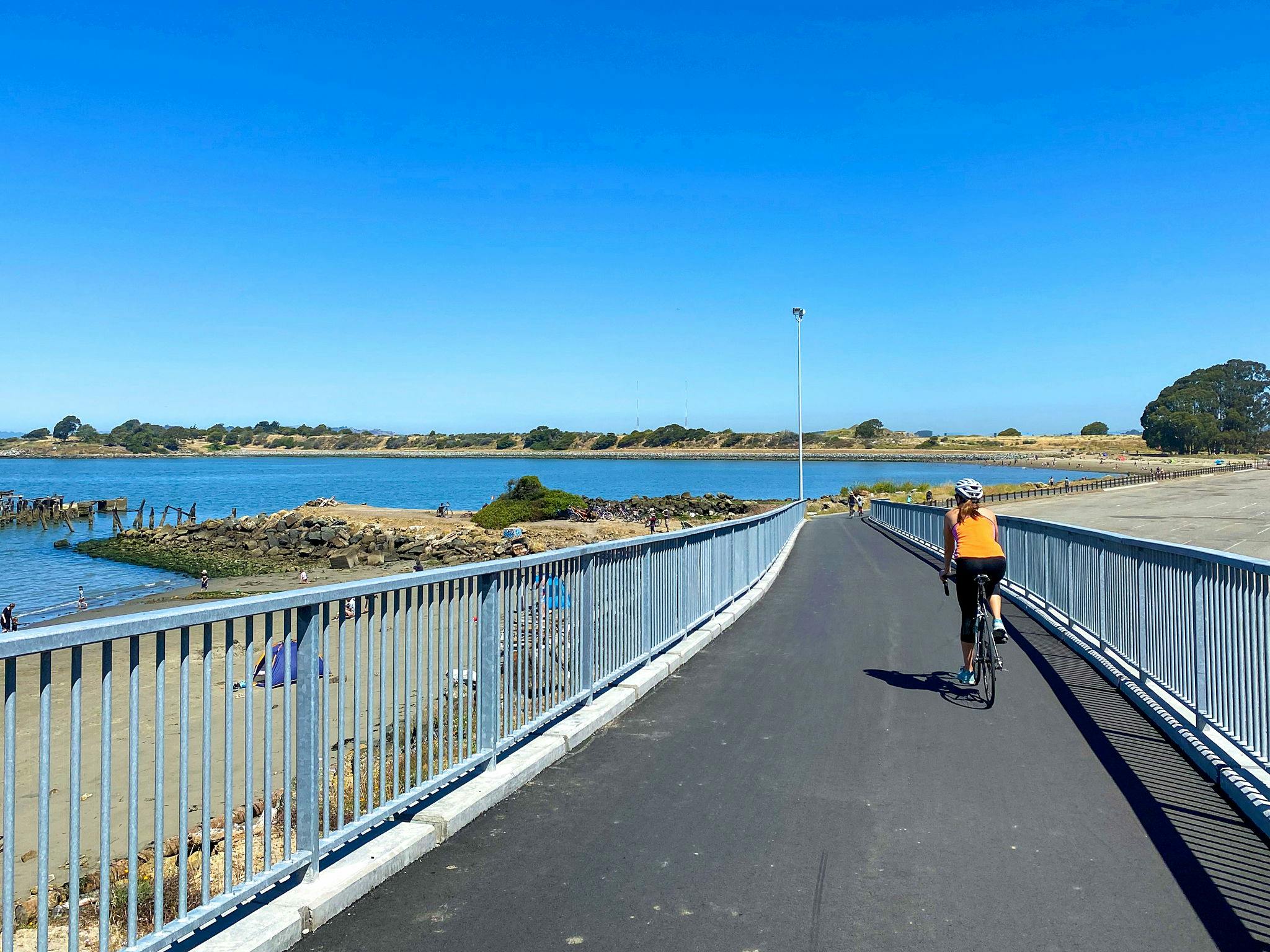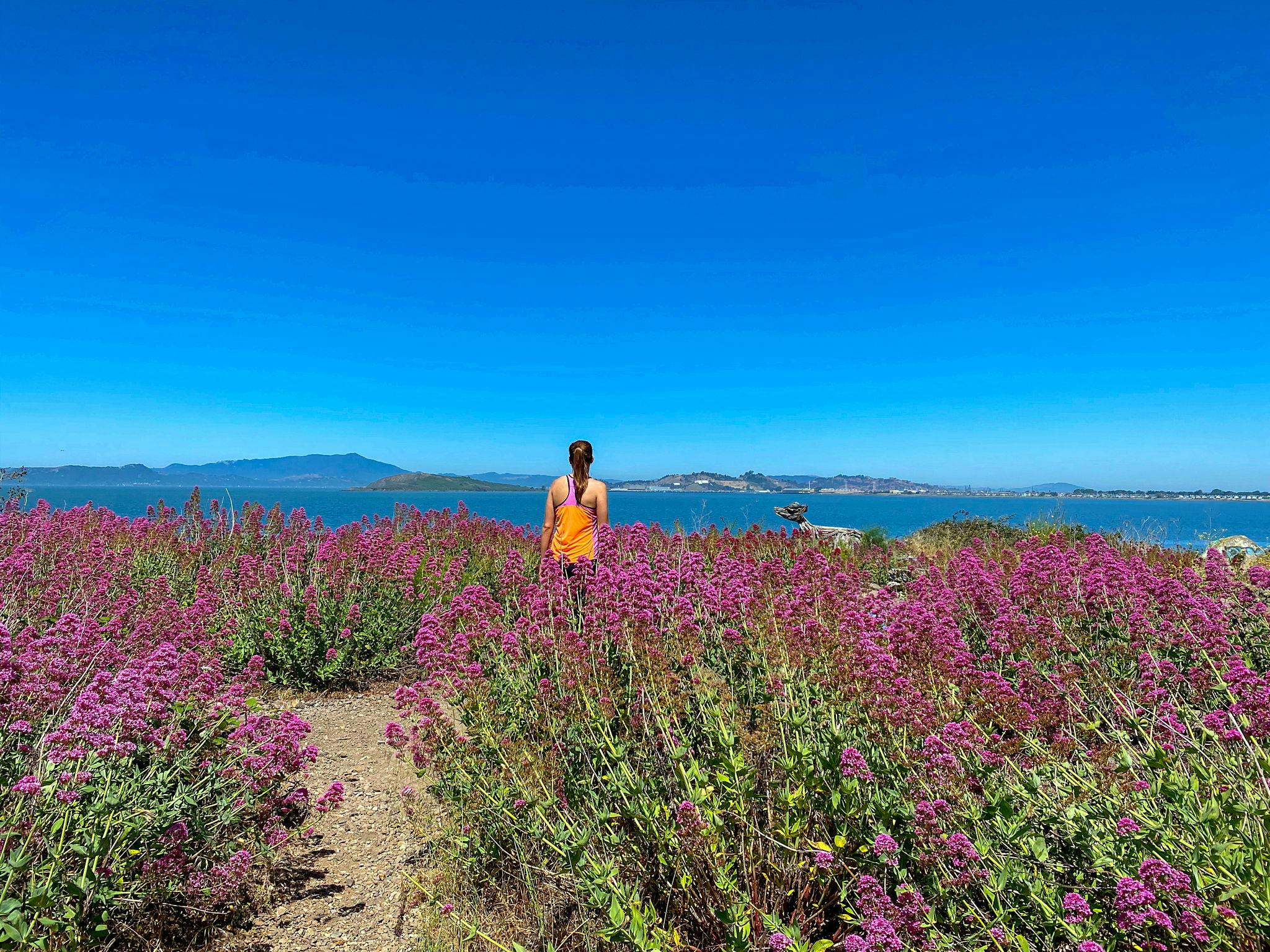 Stop 1: a bird's-eye view of Mad Marc's Castle and a rubble field filled with graffiti ... an Instagrammer's delight! Stop 2: Albany Bulb's labyrinth with wildflowers along the way. Stop 3: a variety of interesting sculptures, including a dragon and human-like figures. You get nice views of the beach, too.
If you are planning to skip the bike ride, parking is limited along Buchanan Street and at Albany Bulb. Both the Bay Trail and Albany Bulb are dog-friendly! Map.
Bring the Outdoors to Your Inbox
Sign up for our weekly email and stay up to date on where to explore in California.
* No spam, that's a funky food!