Kirby Your Enthusiasm
Bike or hike down to hidden Kirby Cove just west of the Golden Gate Bridge in Marin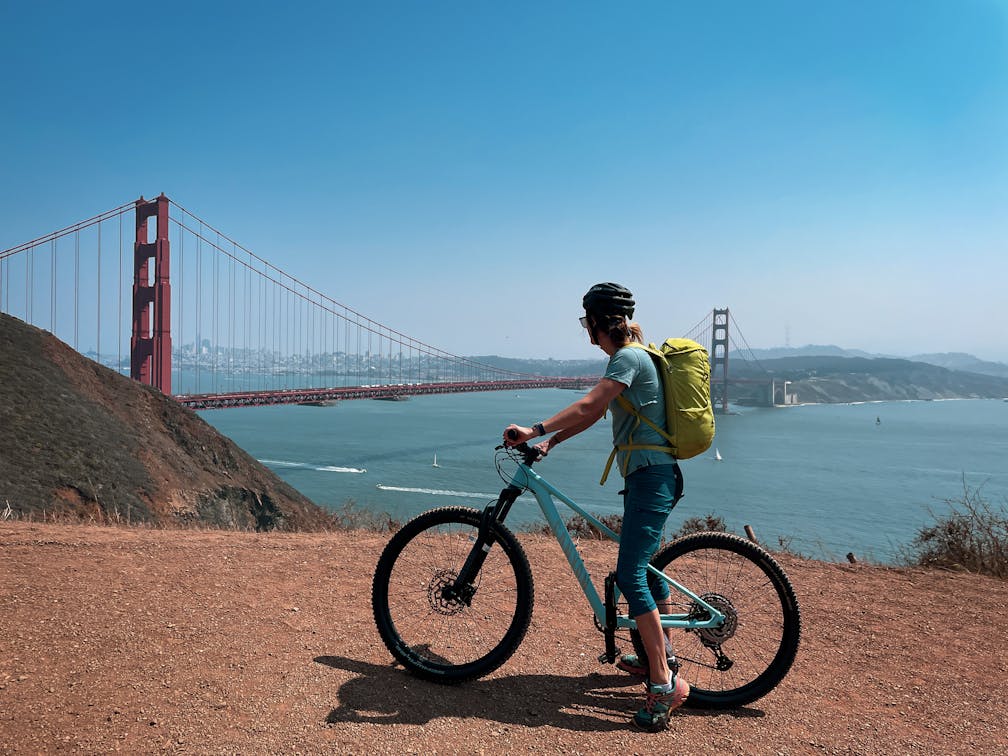 Just west of the Golden Gate Bridge in Marin is one of the Bay's most-accessible secluded beaches, Kirby Cove. The gate blocking the 1-mile fire road down to the cove throws off the tourists; but hike or bike past it and make your way down to the beach with relative ease.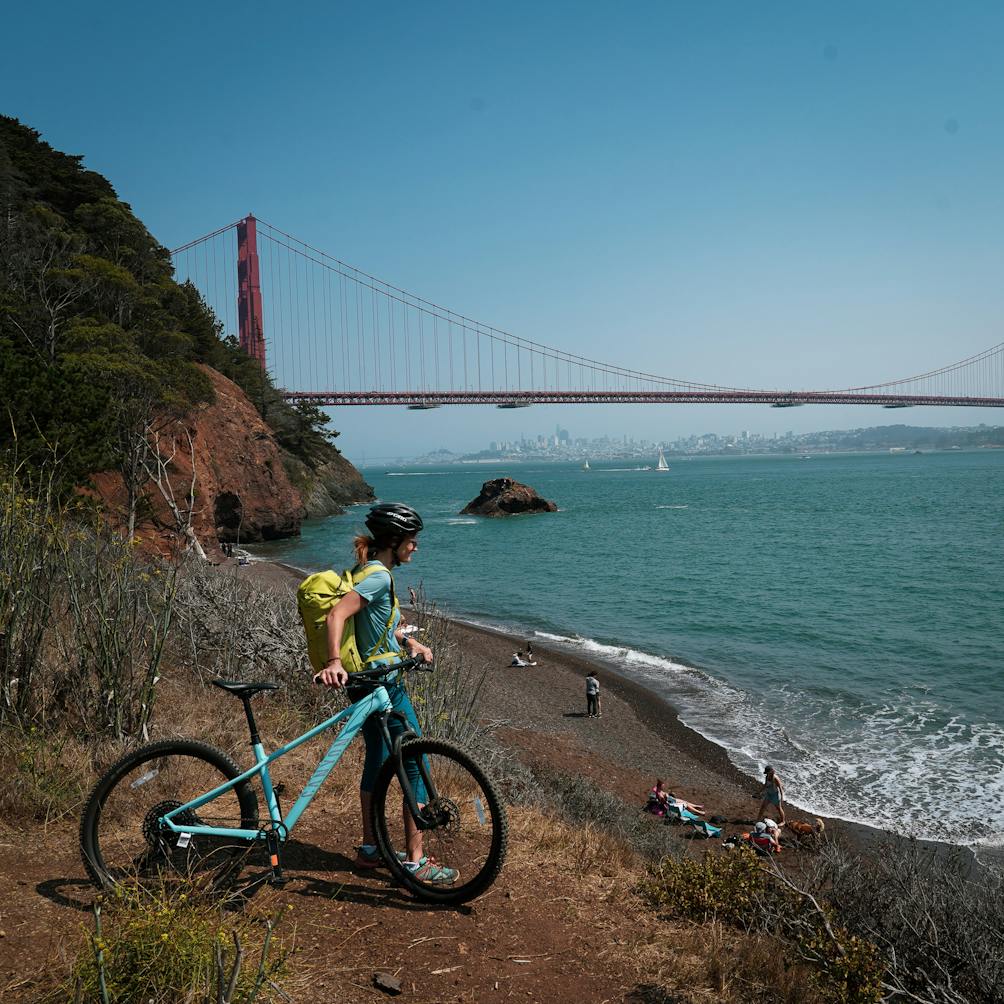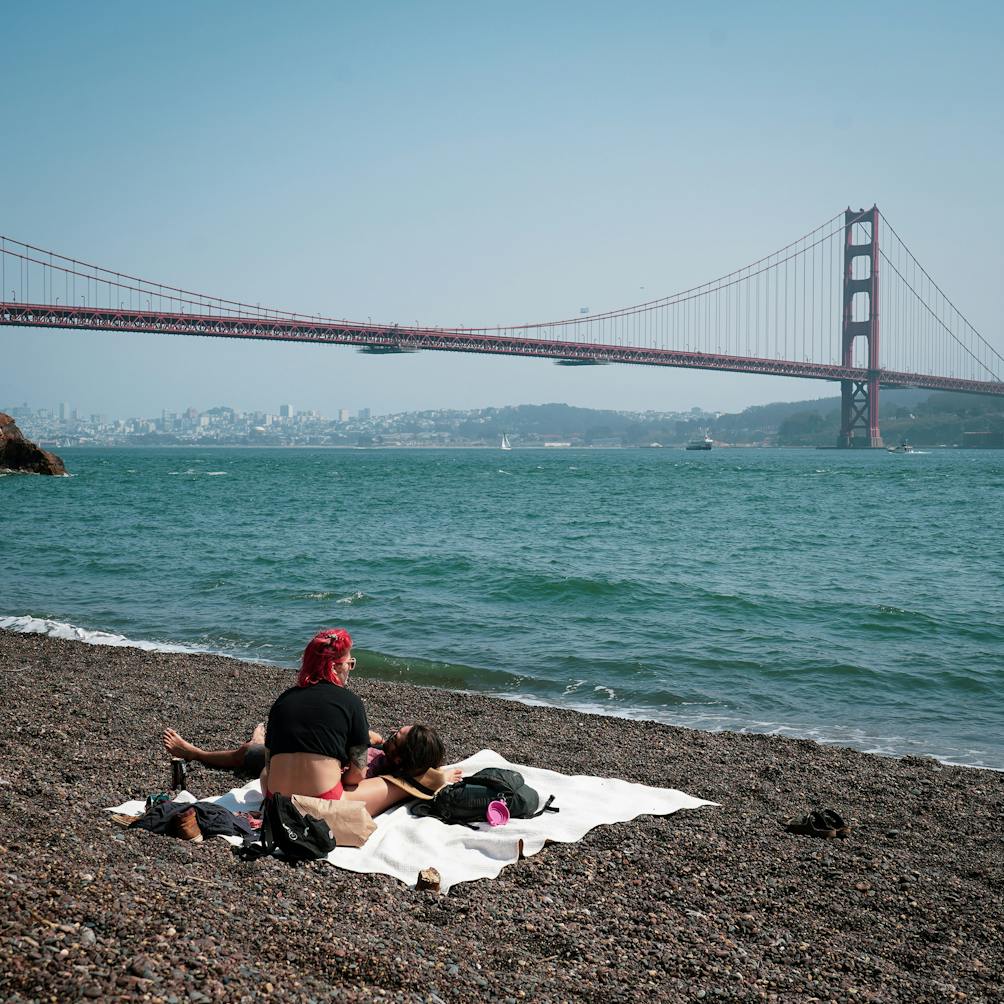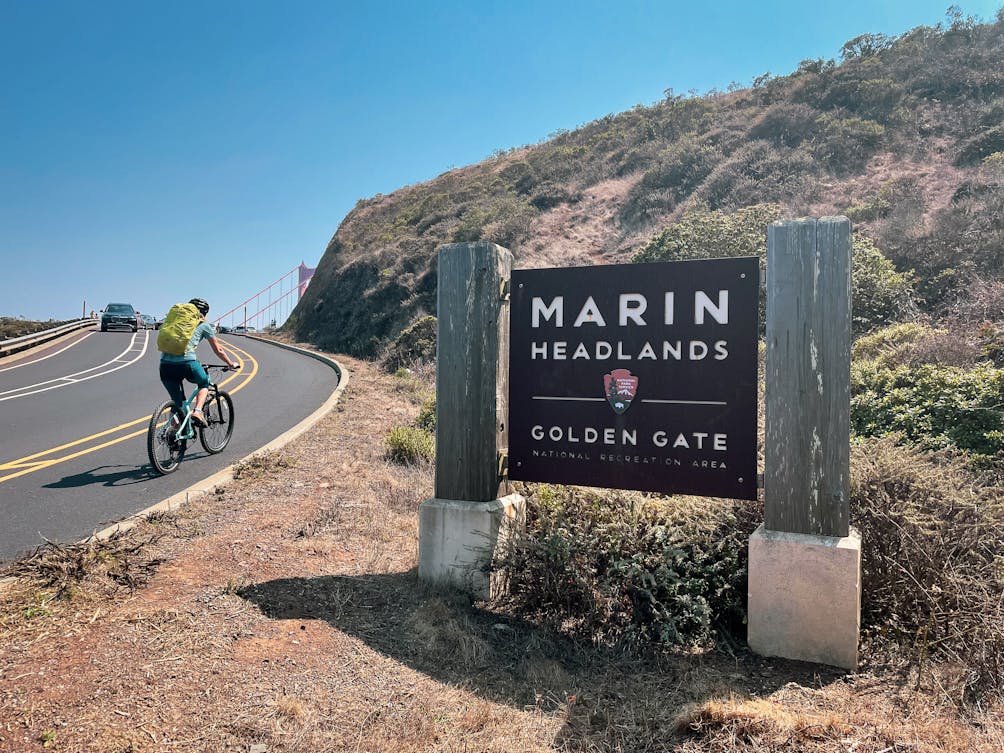 We recommend biking it for a faster pace down, but lots of folks hike it as well. Either way, you're climbing out when you leave, but at just under a mile up it's not so bad. On hot days the eucalyptus and cypress trees keep things cool. At the bottom, claim a picnic table or spread a blanket on the beach and watch as sailboats float in the distance and seals bob their heads in the nearby waves.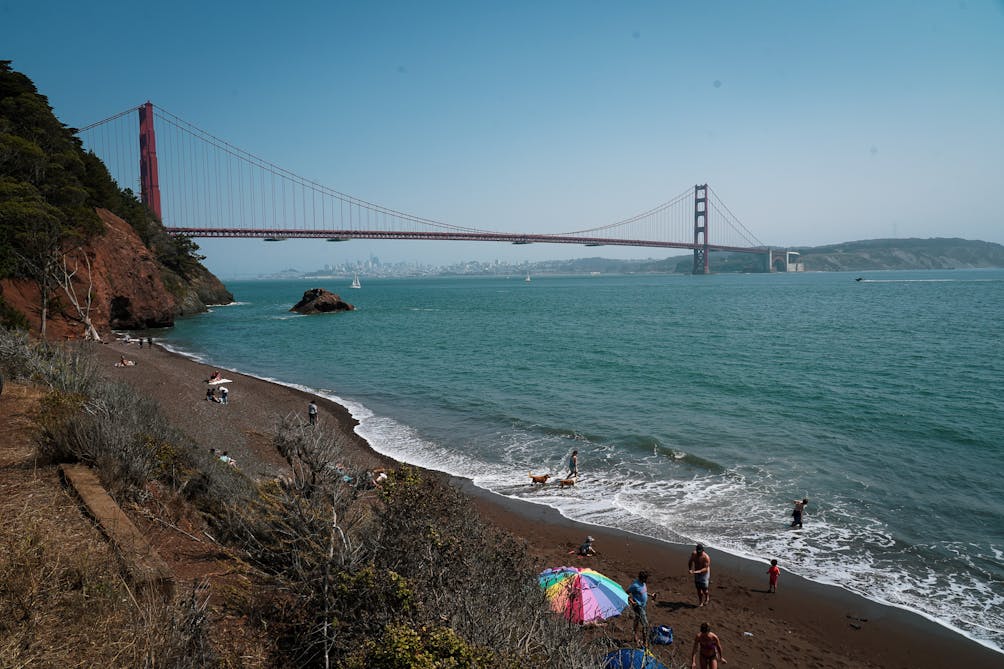 There's probably going to be other people there on a nice day, but the gated road helps keep big crowds at bay (pun intended!), and the overall spaciousness of the sand and picnic area lets you get some social distance and a slice of the cove to call your own for the duration of your stay. Kirby's got serious curb appeal with its all-time classic, sprawling view of the Golden Gate bridge and San Francisco skyline darlings like Coit Tower in the distance.
BONUS CAMPING: Kirby Cove has beautiful reservable campsites.
Dogs aren't allowed at Kirby Cove.
Bring the Outdoors to Your Inbox
Sign up for our weekly email and stay up to date on where to explore in California.
* No spam, that's a funky food!