The Grand Ride
Bike The Famous Sacramento River Trail in Redding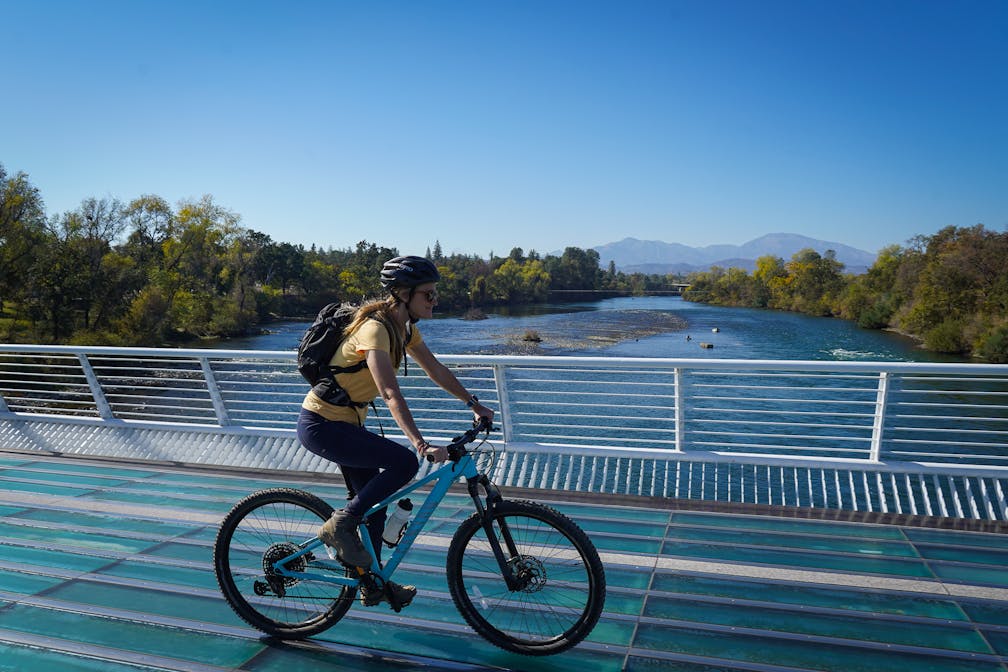 It's one of America's best bike rides. The Sacramento River Trail in Redding lives up to its status as one of the premier rail trails in the country for bikes and pedestrians only. Autumn is one of the most beautiful seasons to experience this trail, which starts at the architecturally stunning Sundial Bridge and follows the sublime Sacramento River upstream for 17 miles (one-way) all the way to Shasta Dam.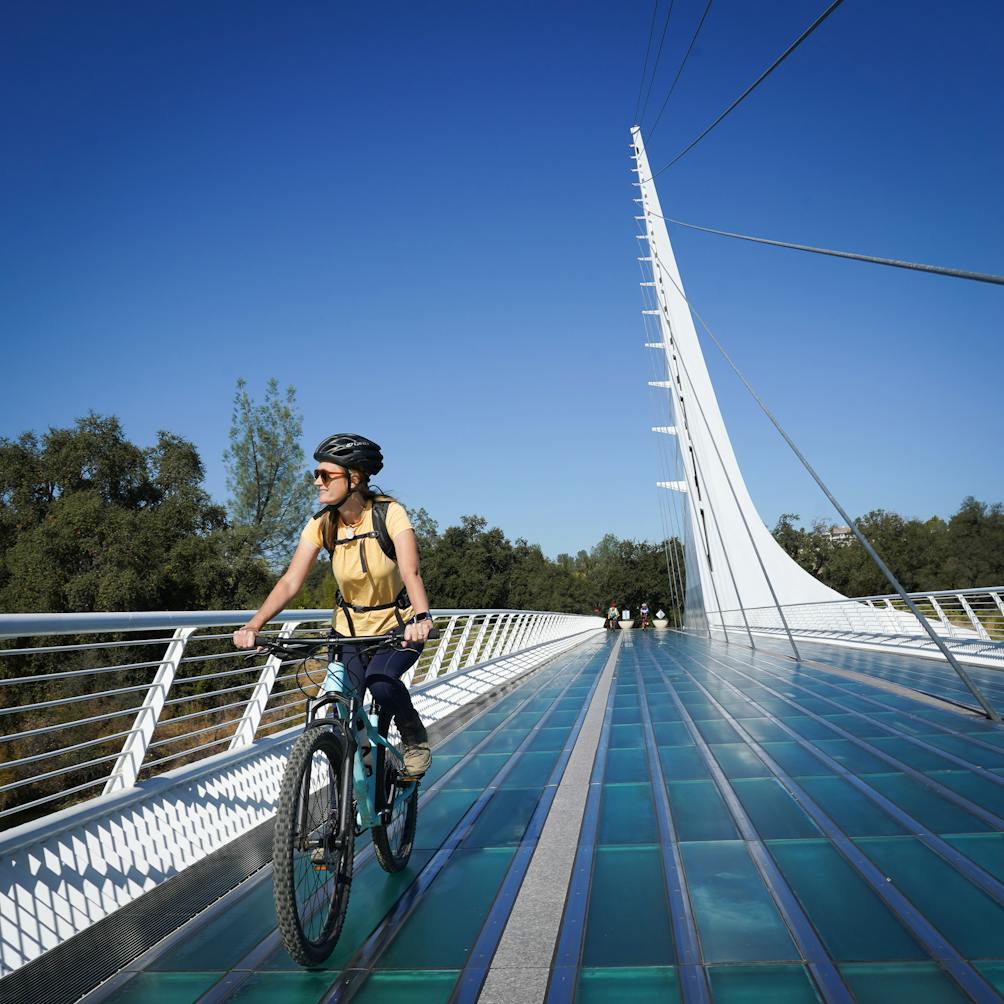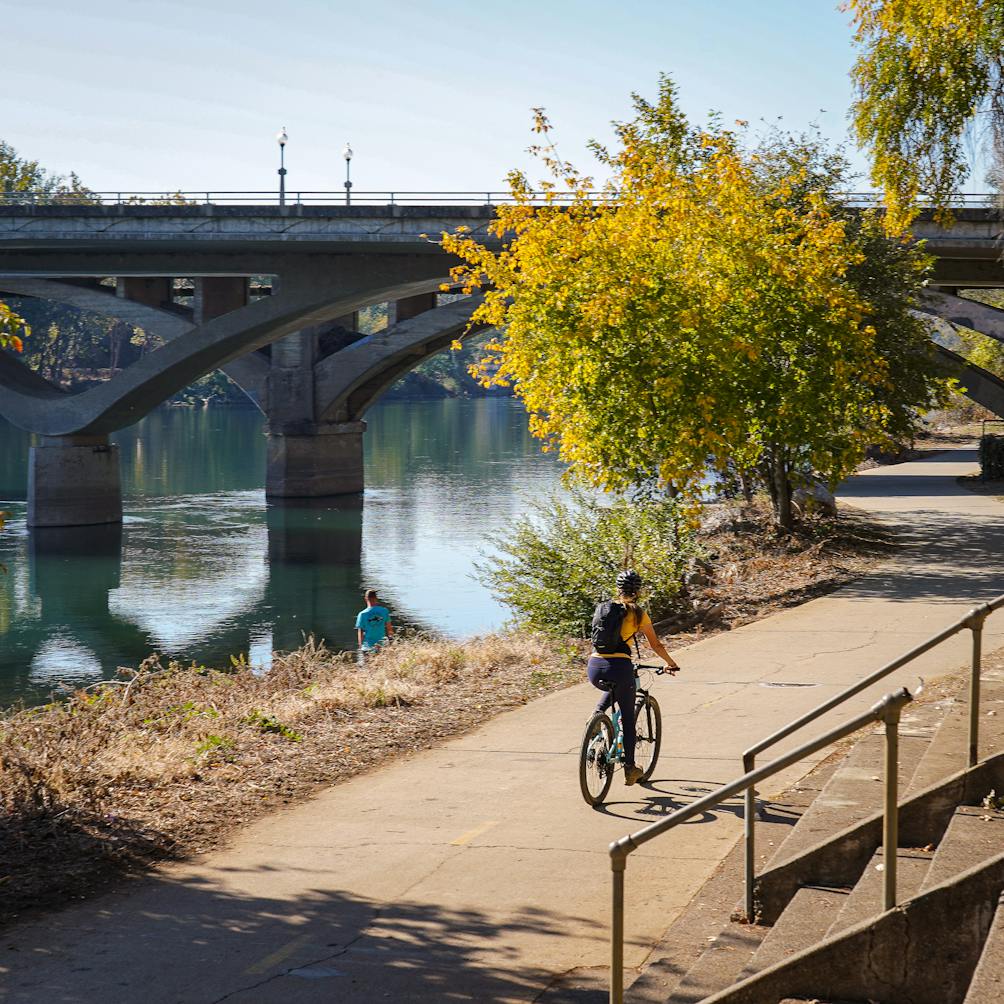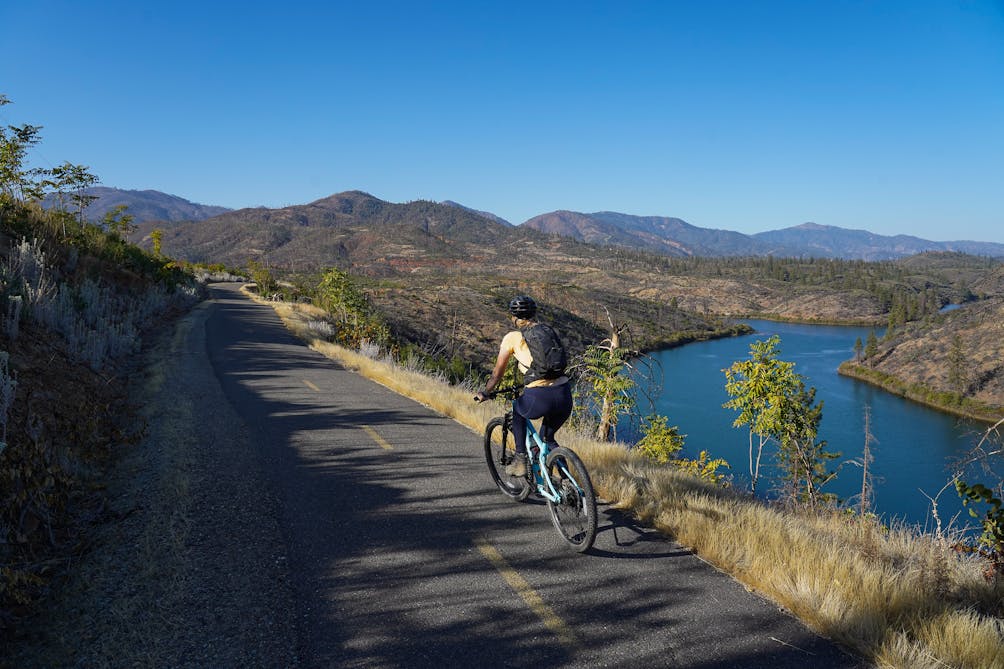 You can go as far as you'd like; there's plenty to enjoy all along the way. Riding over the Sundial Bridge is a glorious entrance to the route, crossing the glistening river as fly fishers cast for fresh catches. Mount Shasta rises in the distance. Soon, you're pedaling among ponderosa pines and fall colors.
The ride features two more beautiful bridges: the historic concrete Diestelhorst Bridge and the brightly muraled, Stress Ribbon Bridge. Riding the first several miles to Keswick Dam is mostly flat. And then comes "Heartrate Hill." This brief but challenging section dips and curves and—yes—gets your heart rate up! Next thing you know, you're high rolling in the wilds with a bird's-eye view of the river.
And your reward for the heady climb is a trifecta Shasta scene-stealer: Lake Shasta, Shasta Dam, and Mount Shasta. Shasta la vista (return the way you came!).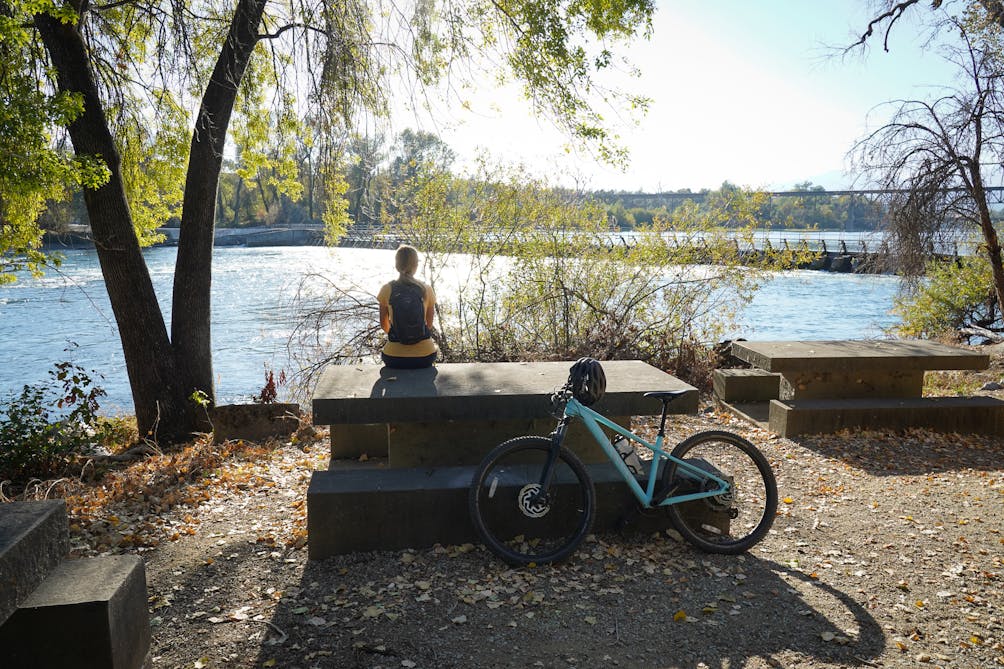 BONUS E-BIKE RENTAL: Make the climbs and distance a little easier with the help of an e-bike, which you can rent from Pedego Redding.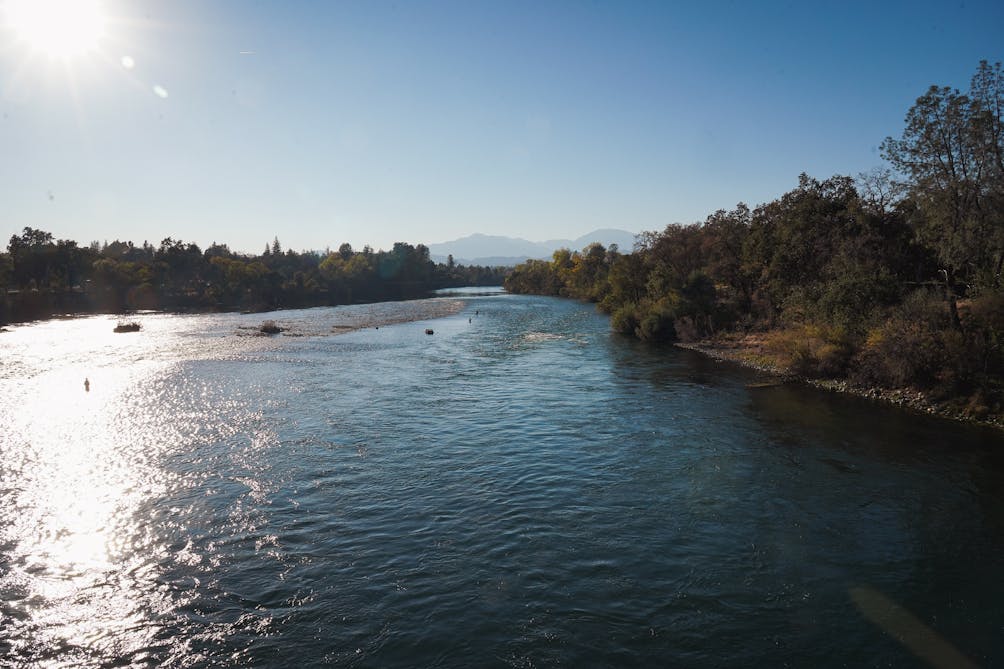 BONUS FOOD AND DRINK: Post-ride, relax with a glass of Rocky Top Zin or a Flybird Baja Lime Margarita at the Branch House Riverfront Bistro. Set right at the base of the Sundial Bridge overlooking the Sacramento River, the outdoor patio has a fireplace. Get food here too; there's an all-day menu. Or have dinner around the corner at the modern and delicious Mosaic Restaurant.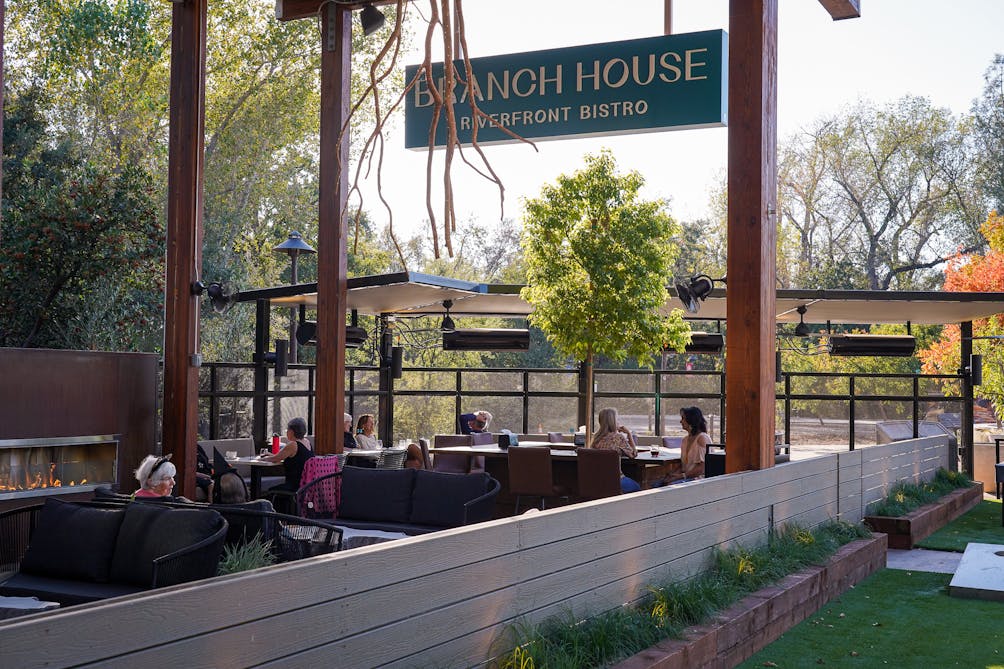 Park at the Sundial Bridge/Turtle Bay Exploration Park. Pedal over the Sundial Bridge, turn left, and continue on the Sacramento River Trail. After about 2.5 miles the trail comes to Harlan Dr.—turn left and continue a few hundred feet to pick up the trail again. About one mile farther, you'll cross over the Sacramento River at Ribbon Bridge (aka, Sacramento Trail River Bridge). From here to Shasta Dam you'll be riding on the west side of the river. It's 34 miles round-trip. Map.
Bring the Outdoors to Your Inbox
Sign up for our weekly email and stay up to date on where to explore in California.
* No spam, that's a funky food!