Two Wheels to Zen
Bike the Wood River Trail to the Sawtooth Botanical Garden in Sun Valley Idaho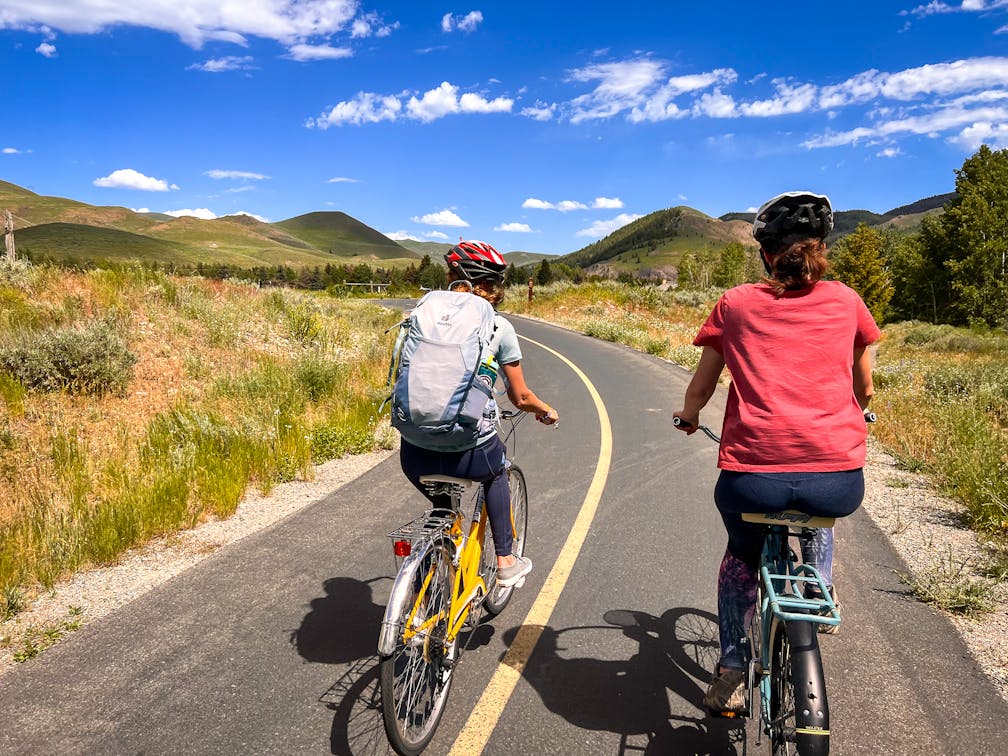 If you ask a Sun Valley local where to go for a car-free and beautiful bike ride, you're likely to be told "the bike path." Of course! That path has a more formal name—Wood River Trail—and sure enough, it's a sweet valley roll. The family-friendly Wood River Trail goes for miles across the valley, over a historic bridge, past art sculptures and ranch-roaming horses, all amid sprawling green valley and a mountainous backdrop.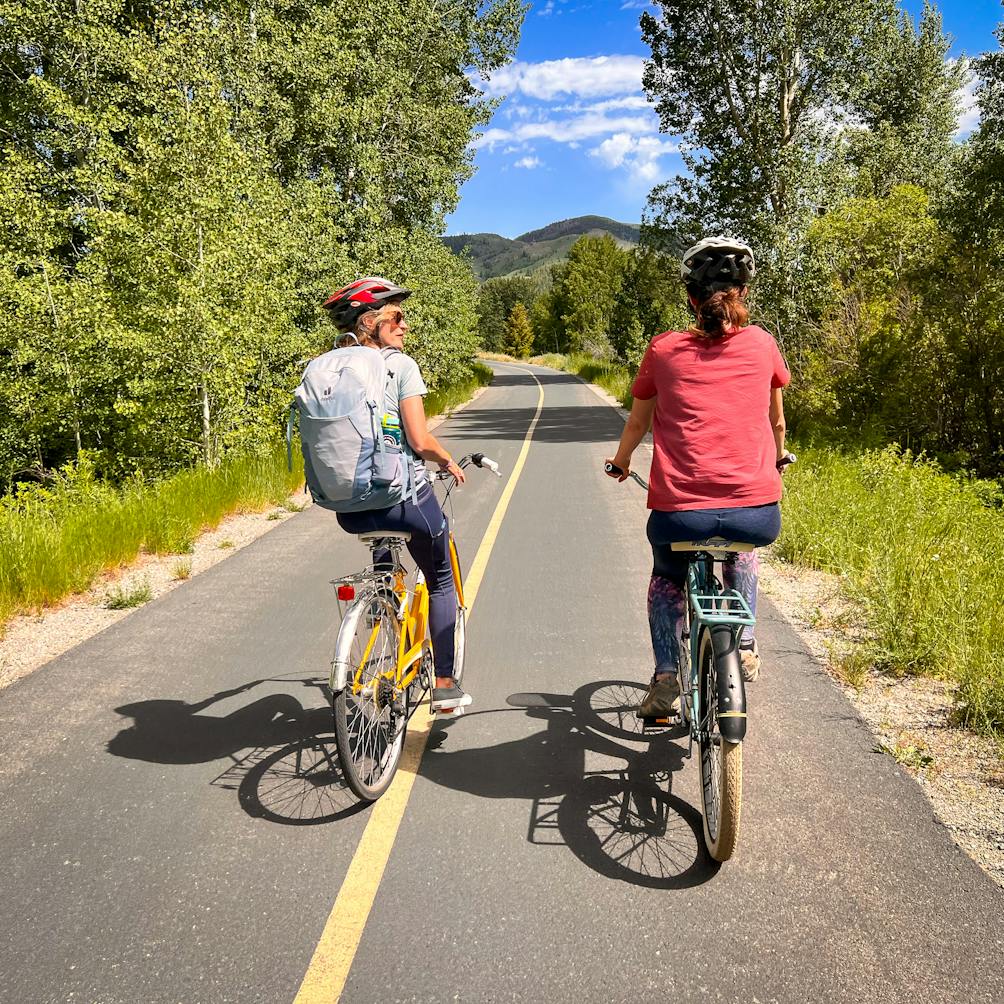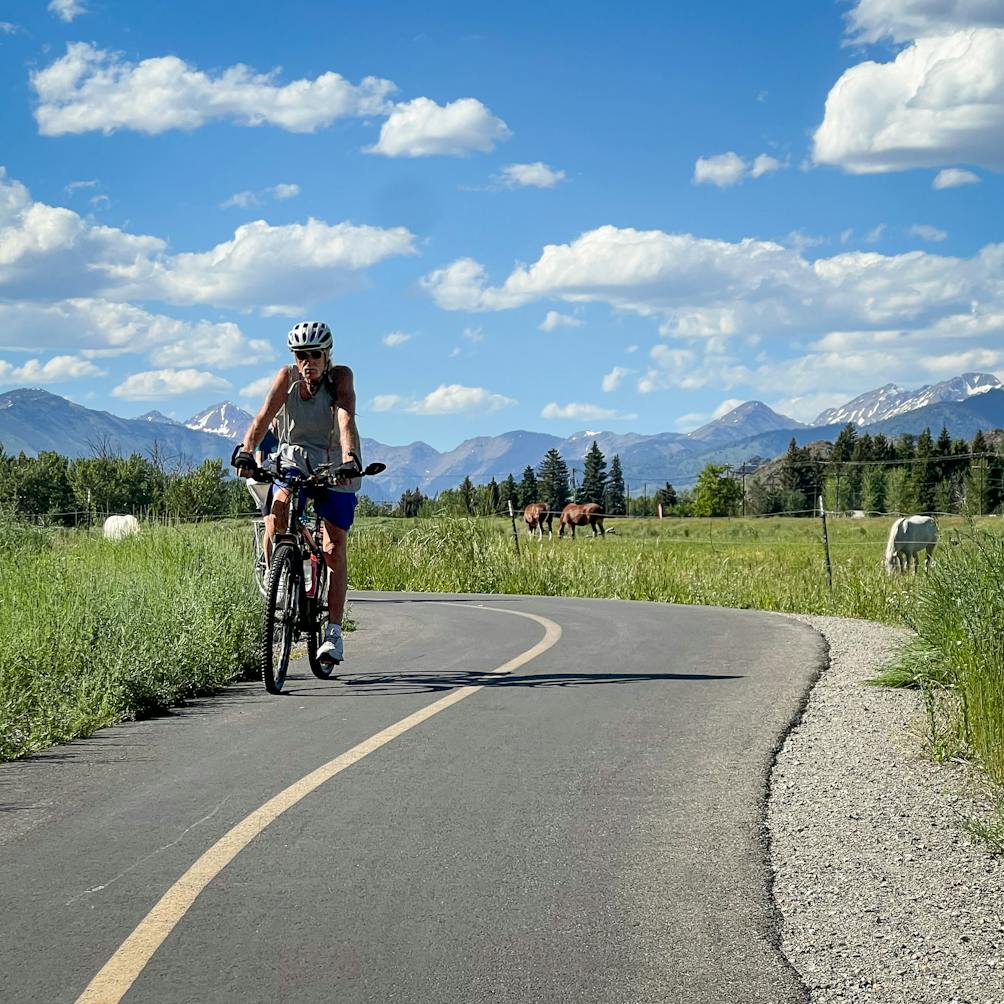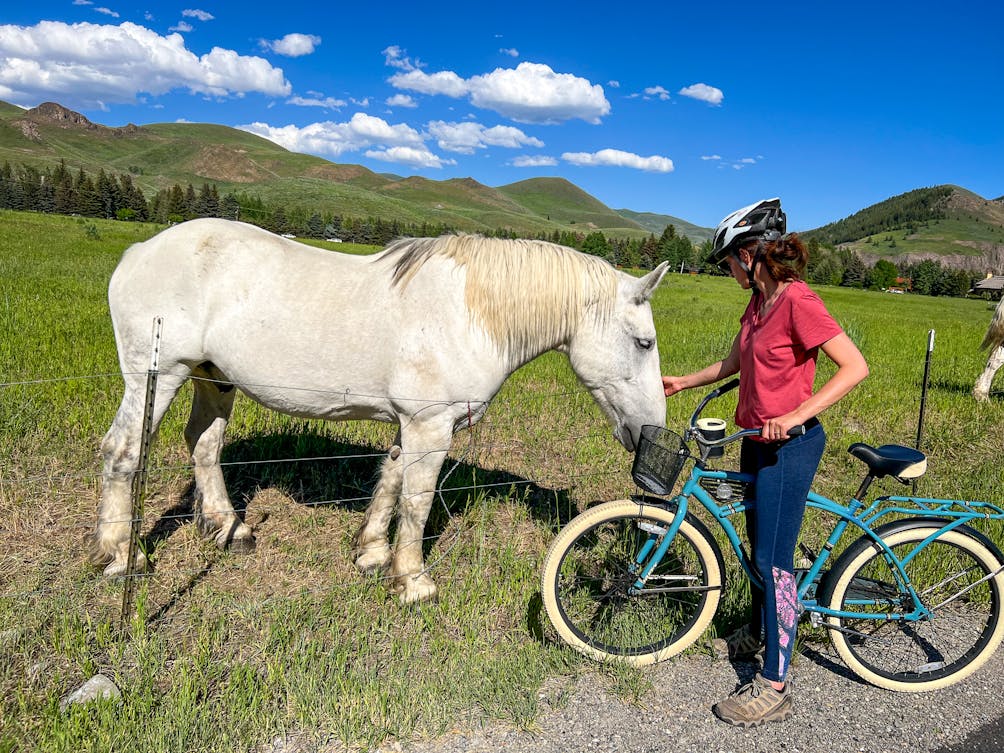 Roll out from the Tuesday Farmers Market at River Run Lodge and pedal the 8-mile (round-trip) ride to Sun Valley's Sawtooth Botanical Garden. Set at the base of Bald Mountain, the farmers market has everything from homemade potato chips and ice cream, to a modern lemonade stand and fresh produce staples. There's also artisan clothing, jewelry and … bar soap: get your suds from Sun Valley.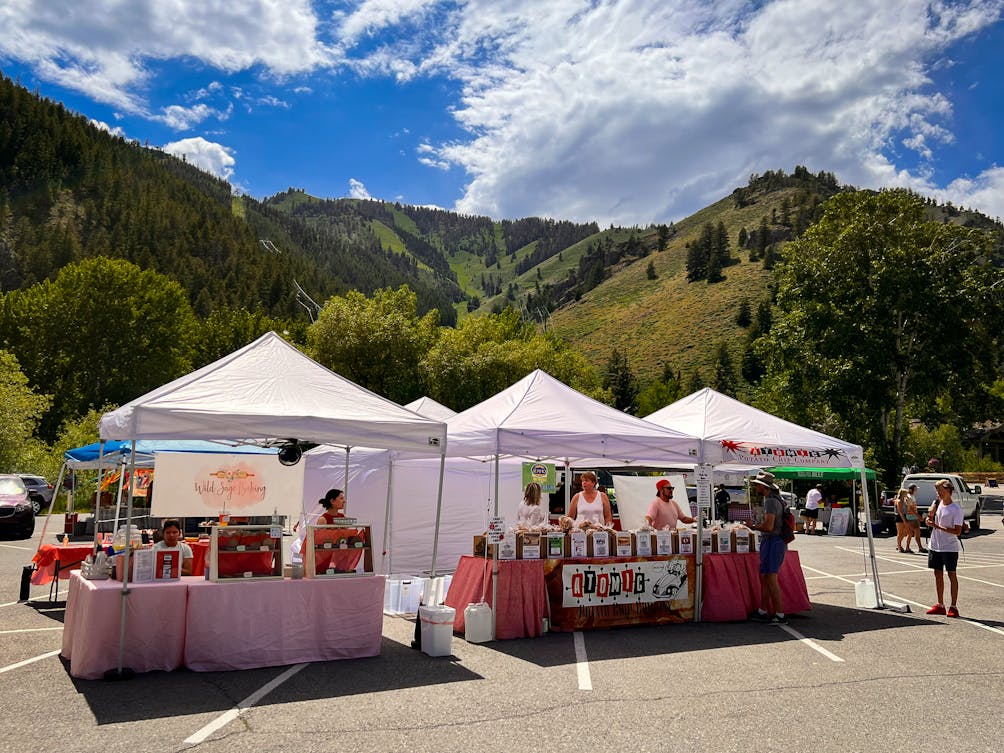 From here ride south on the path, crossing the historic Cold Springs Bridge, and alongside pastureland where photogenic and friendly horses saunter over to say hello.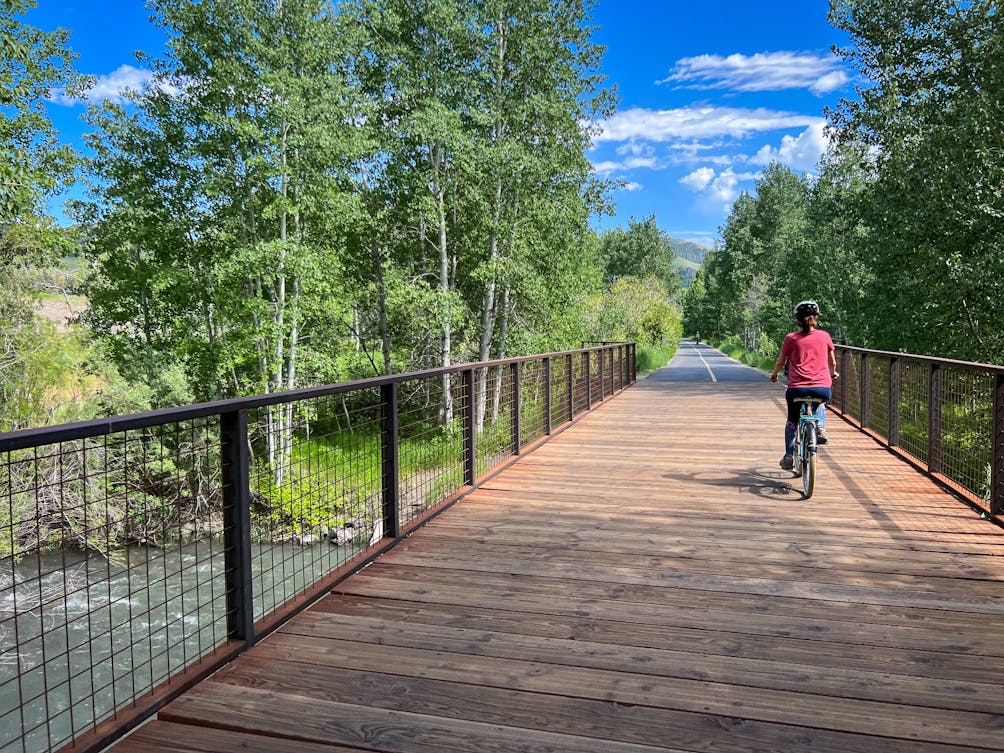 Your turnaround point is the Sawtooth Botanical Garden. Stop in for a visit and a little nurture in this nature haven. It's just $5 per person on an honor system, and it's worth every penny for the care and attention the garden has been given. Grab a map and take a walk through tranquility punctuated by impressive art sculptures. A zen highlight is the Serenity Pond and the Garden of Infinite Compassion, created to honor the Dalai Lama, who visited the Wood River Valley in 2005. Be sure to gently spin the beautiful prayer wheel.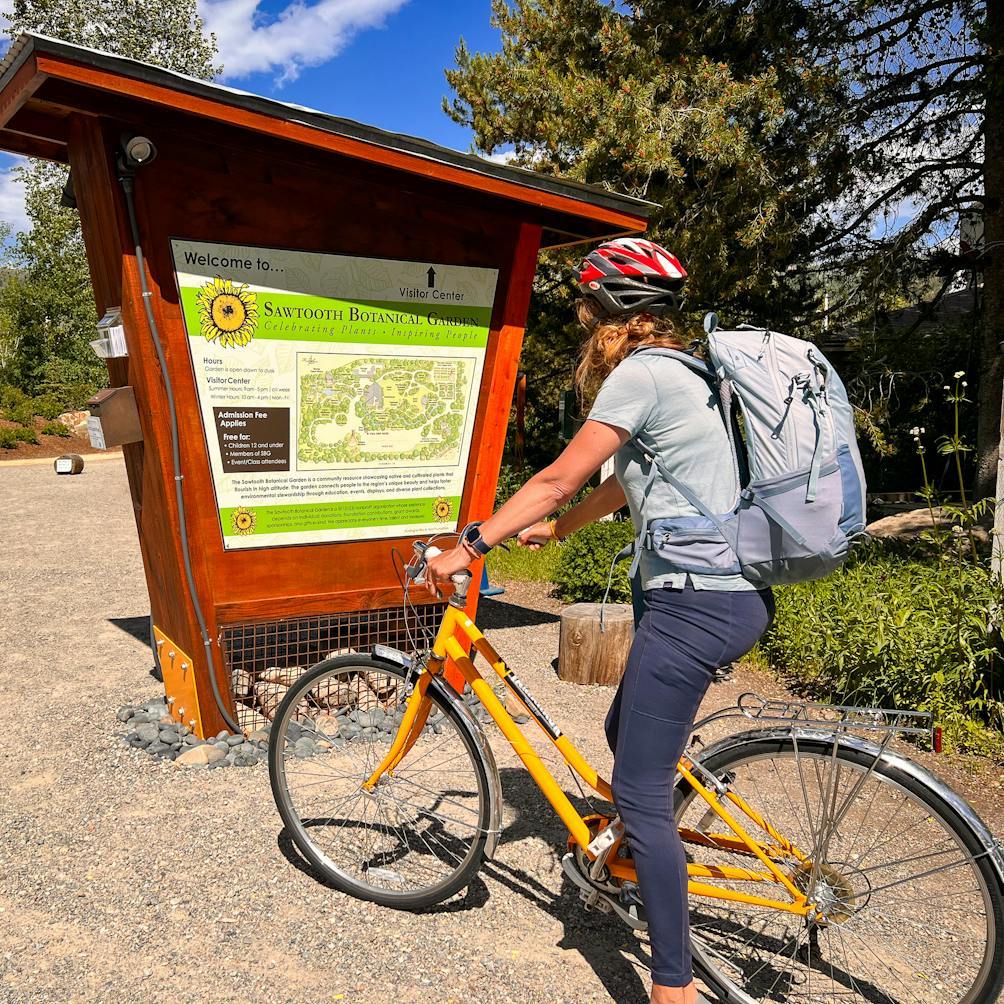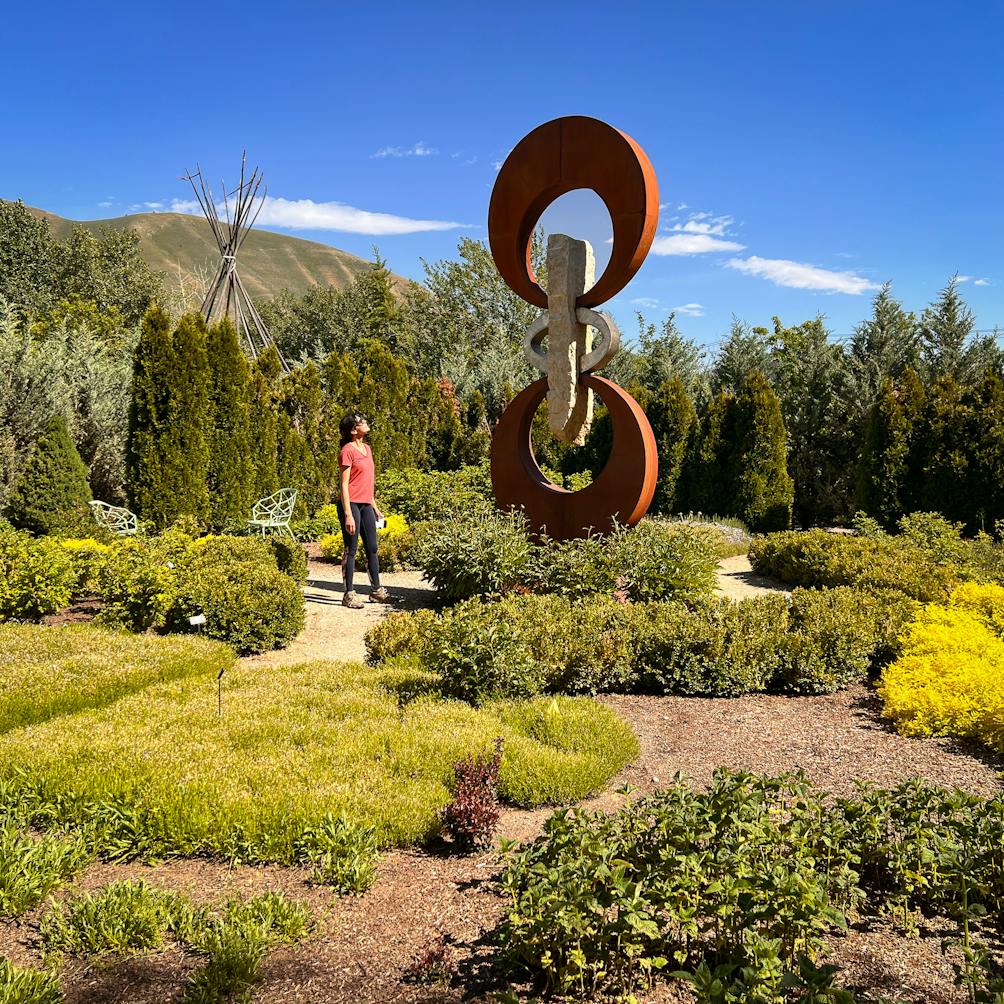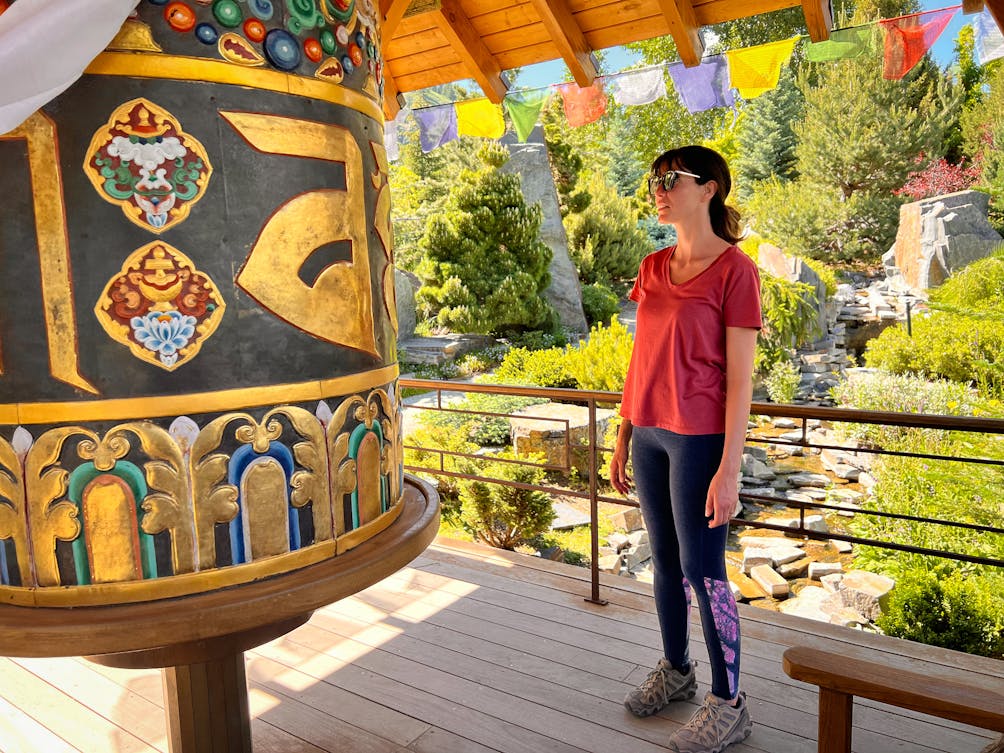 There's a sweet garden in memory of dogs who have passed. Enter through an arch gate fashioned to read Dog Bless This Garden. Plaques on tall wooden platforms, dedicated to dogs who are over the rainbow bridge ("Scruffy brought us comfort and joy"), remind us of the special bond between dogs and humans. On the return route, check out the Spur Sculpture, commissioned to John Grade in 2016 by the Sun Valley Center for the Arts with strong support from Ketchum.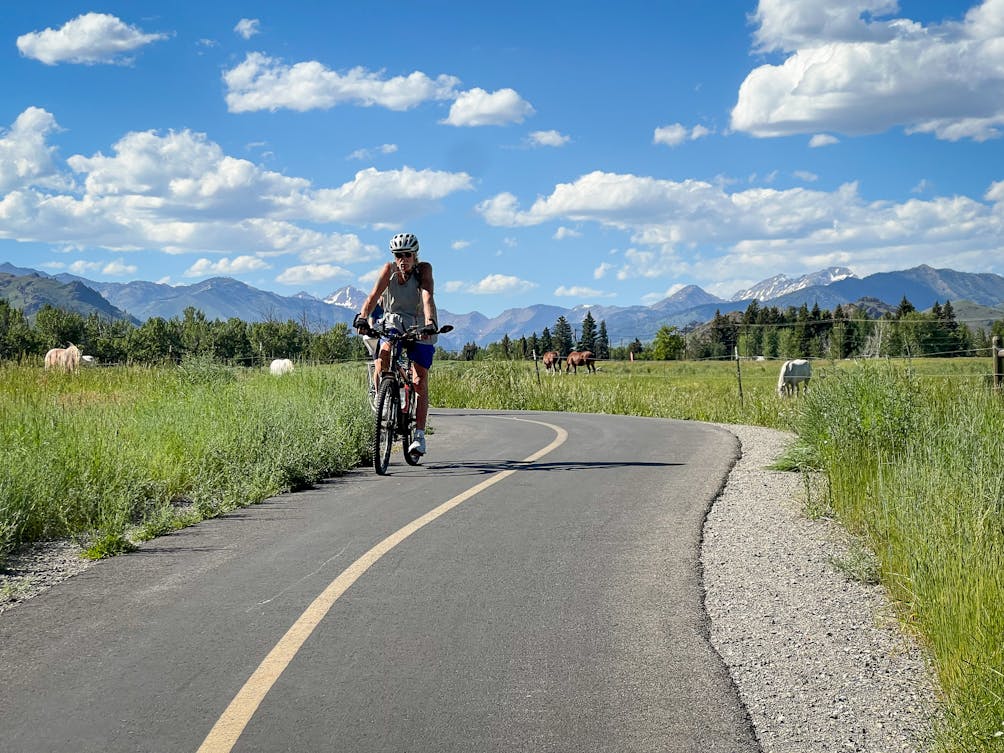 TIP: There are a number of ways to do the multi-use Wood River Trail, including creating your own route from Ketchum and pedaling up and down the bike path to explore; or focusing on the Hemingway Memorial to Sun Valley Village … it's really up to you whether you work your way up or down the path exploring highlights along the way.
Get more trip ideas and inspiration for visiting Sun Valley, Idaho!
Here is the route map recommended in this story. The Wood River Trail Dog-friendly!
Bring the Outdoors to Your Inbox
Sign up for our weekly email and stay up to date on where to explore in California.
* No spam, that's a funky food!