Sebastopol Food & Wine Roll
Bike to Towns, Wineries, and Farmstands in Sebastopol Northern California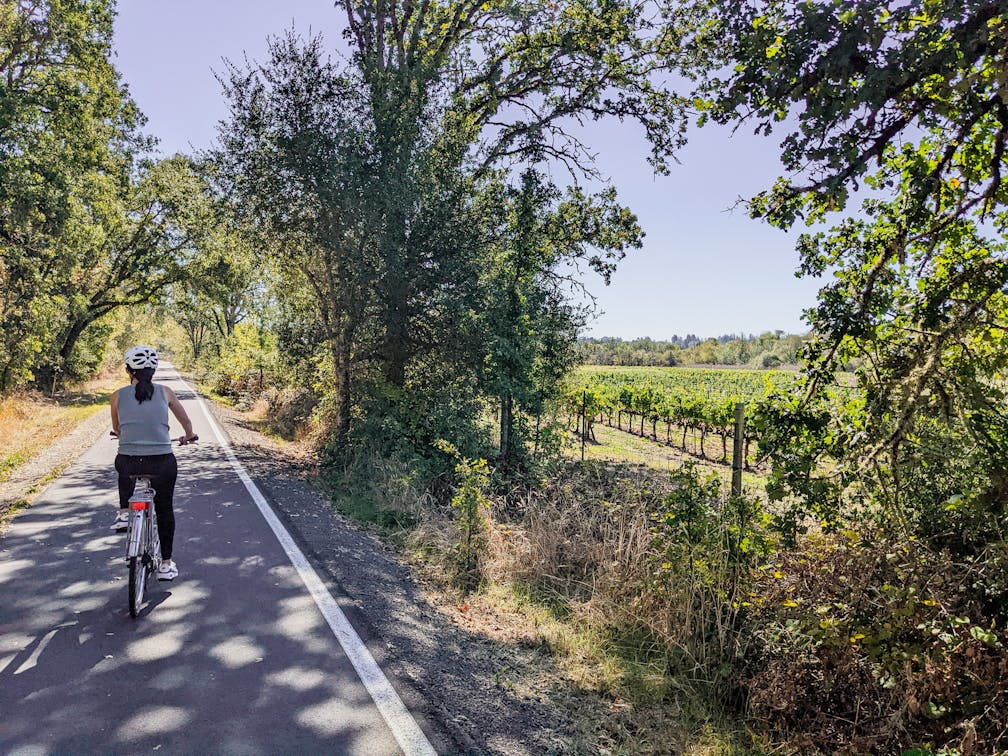 One apple farm, three charming towns, multiple wineries, and infinite natural beauty. Savor a perfect autumn day in Sonoma County by biking the West County Regional Trail from Sebastopol to Forestville via Graton. It's a 17-mile (round-trip) adventure.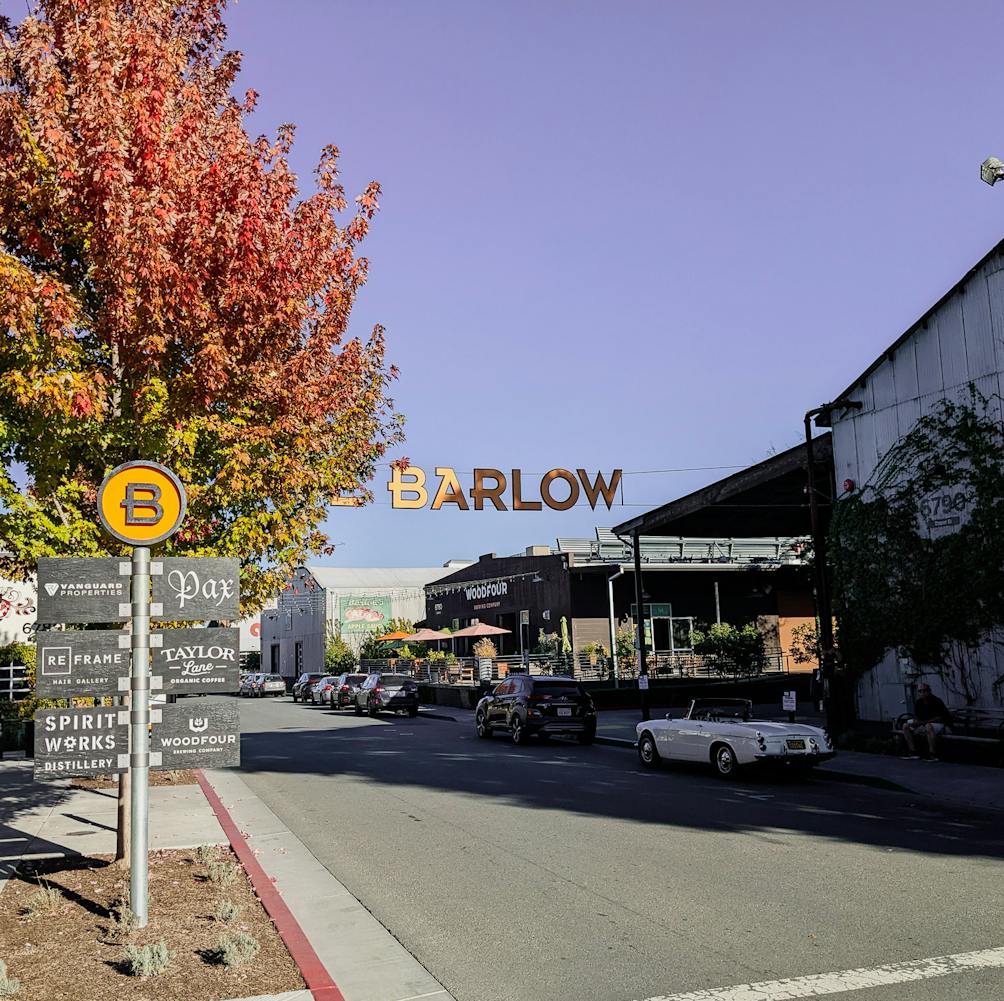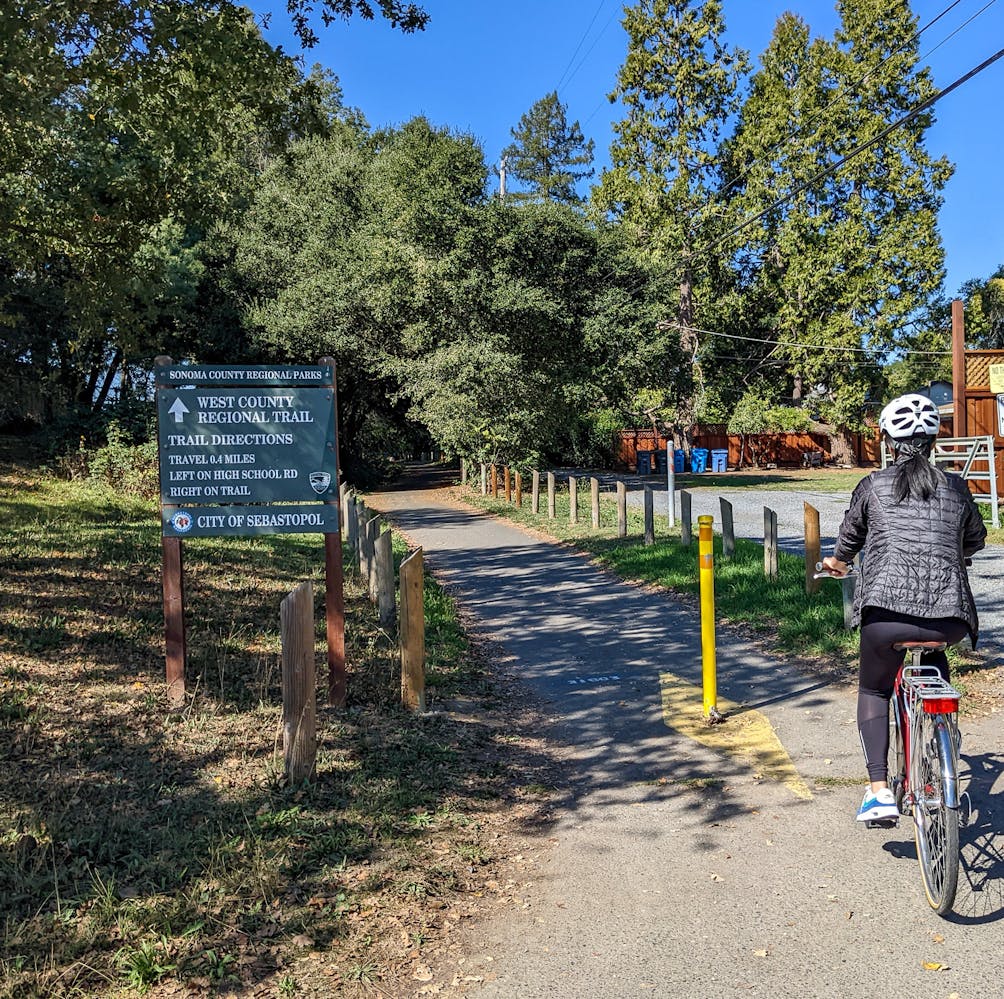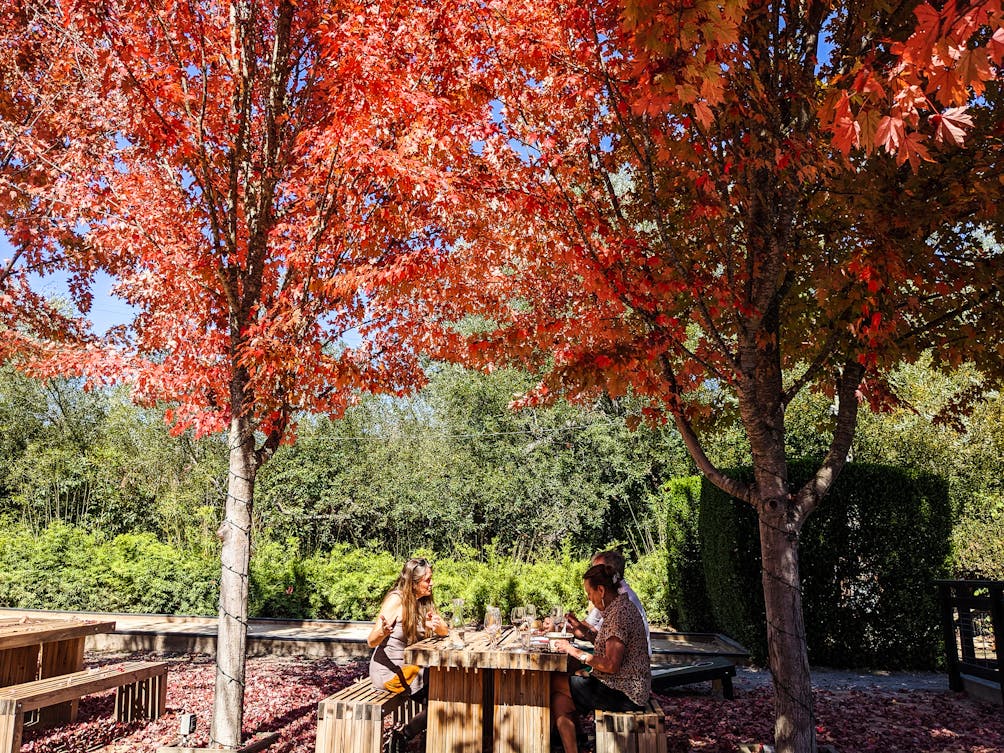 Start in the artsy town of Sebastopol—we recommend renting your wheels and starting your journey from the Sebastopol Bike Center. Before you leave, don't forget to check out some of the town's offerings, such as Patrick Amiot's unique junk art walk and The Barlow for an endless variety of local food and drink (we especially like Crooked Goat Brewing). From the bike center, grab a map and take the West County Regional Trail north on Morris Street (note: some of the trail requires using the bike lane on roads), passing The Barlow on your left.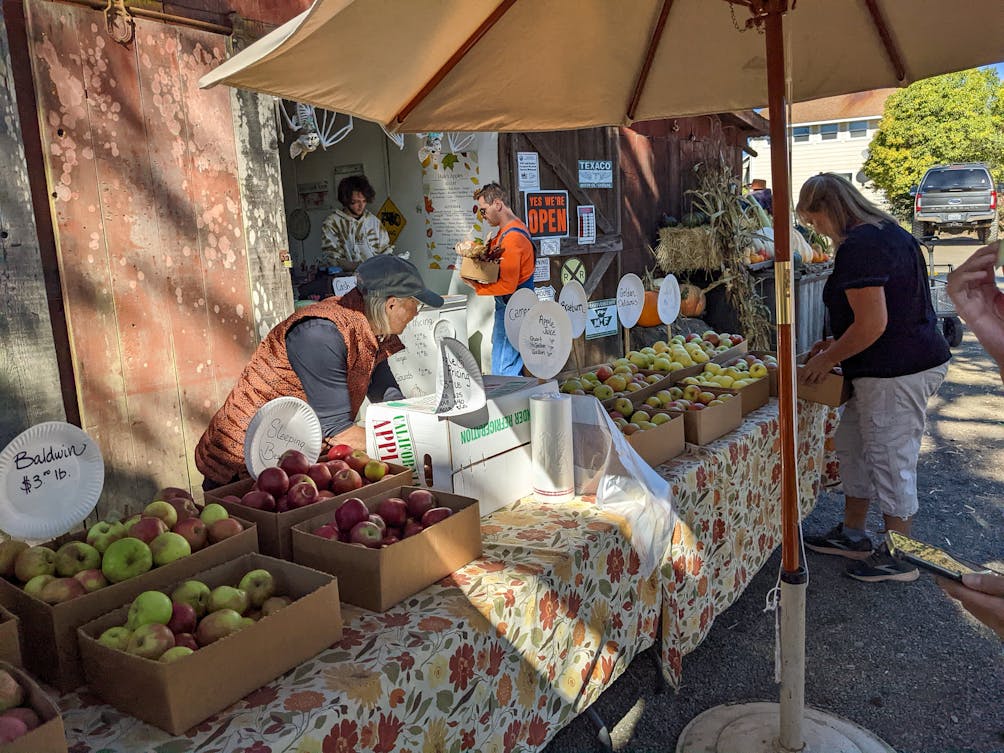 After half a mile, Morris Street curves and the trail continues here on Eddie Lane (slight right). This is also where the Laguna Wetlands Preserve is, perfect for a quick hike if you want to briefly trade your wheels for boots. Continue on Eddie Lane and make a left onto Main Street, following signs for the trail, which veers off the road on your right (when in doubt, keep following the signs) and under some welcoming shade of towering trees. The trail here is undeniably scenic, passing through picturesque neighborhoods until you connect with CA-116, Gravenstein Highway.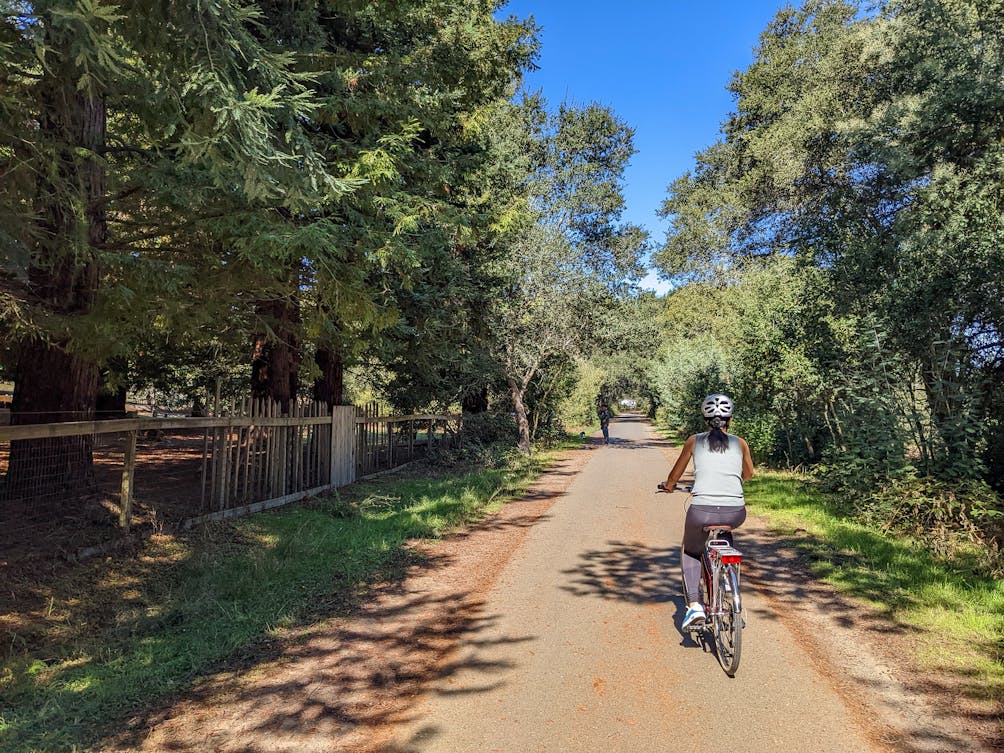 At the 2.2-mile mark of your journey, cross the highway to Hale's Apple Farm for a mid-ride snack. (The apple doesn't fall too far from the bike path!) They've got plenty of local apples to choose from—laid out from tart to sweet—sample some to decide which you like best to take home. They also have refreshing apple juice! Check out the grounds before heading back on the highway, going north.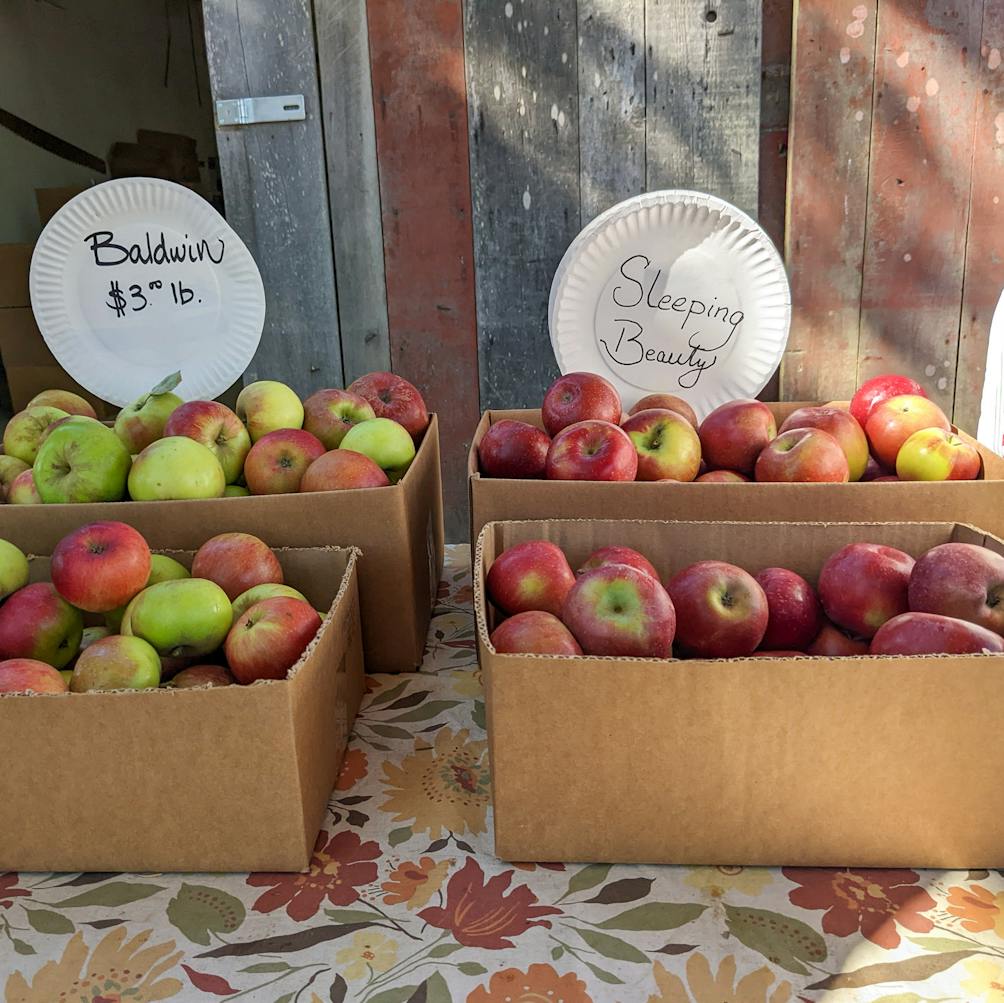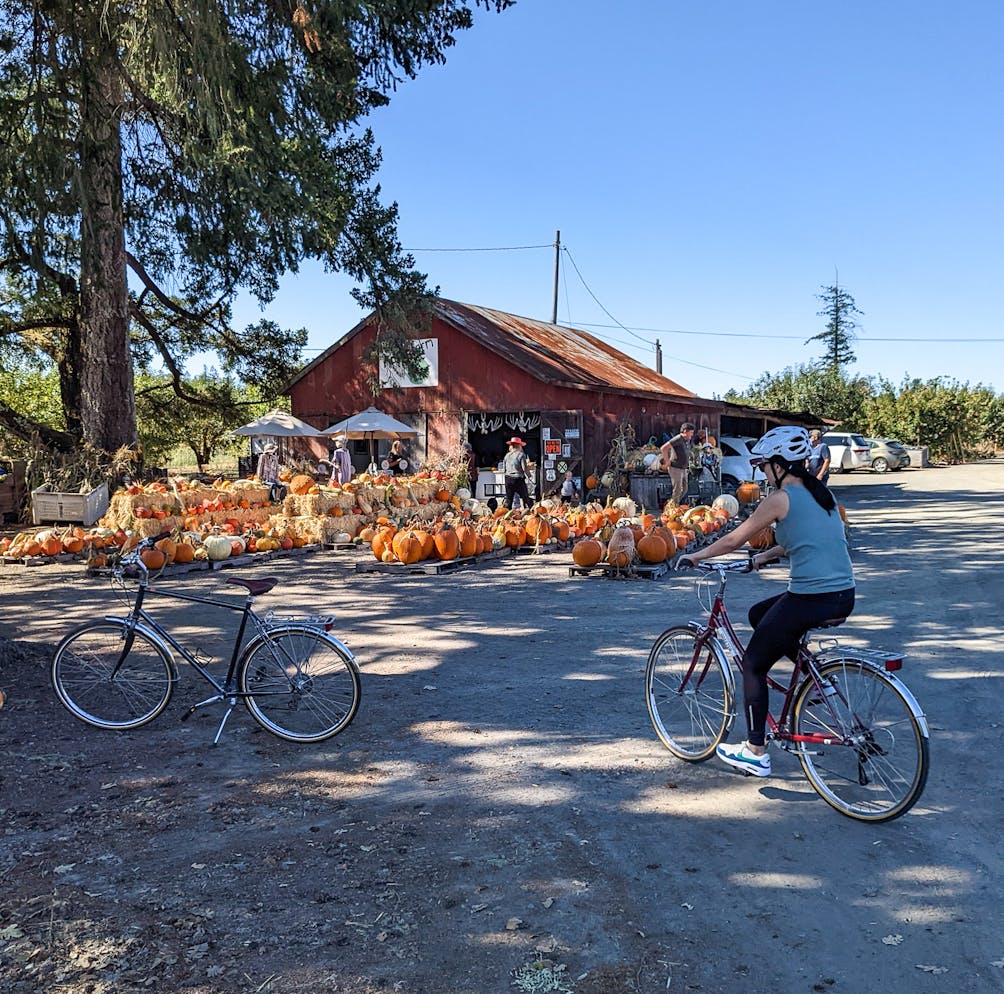 Go left on Occidental Road and look for a sign (again on your left) for Taft Street Winery. We love the spot for their outdoor setting—look for the red leaves on their flaming maples in fall—and, of course, their delicious pinots (you can't go wrong with any flight!). We like the 2019 Garagistes, named because the winery started out of a garage. Afterwards, continue on Occidental Road and hang a right to continue on the scenic trail towards Graton.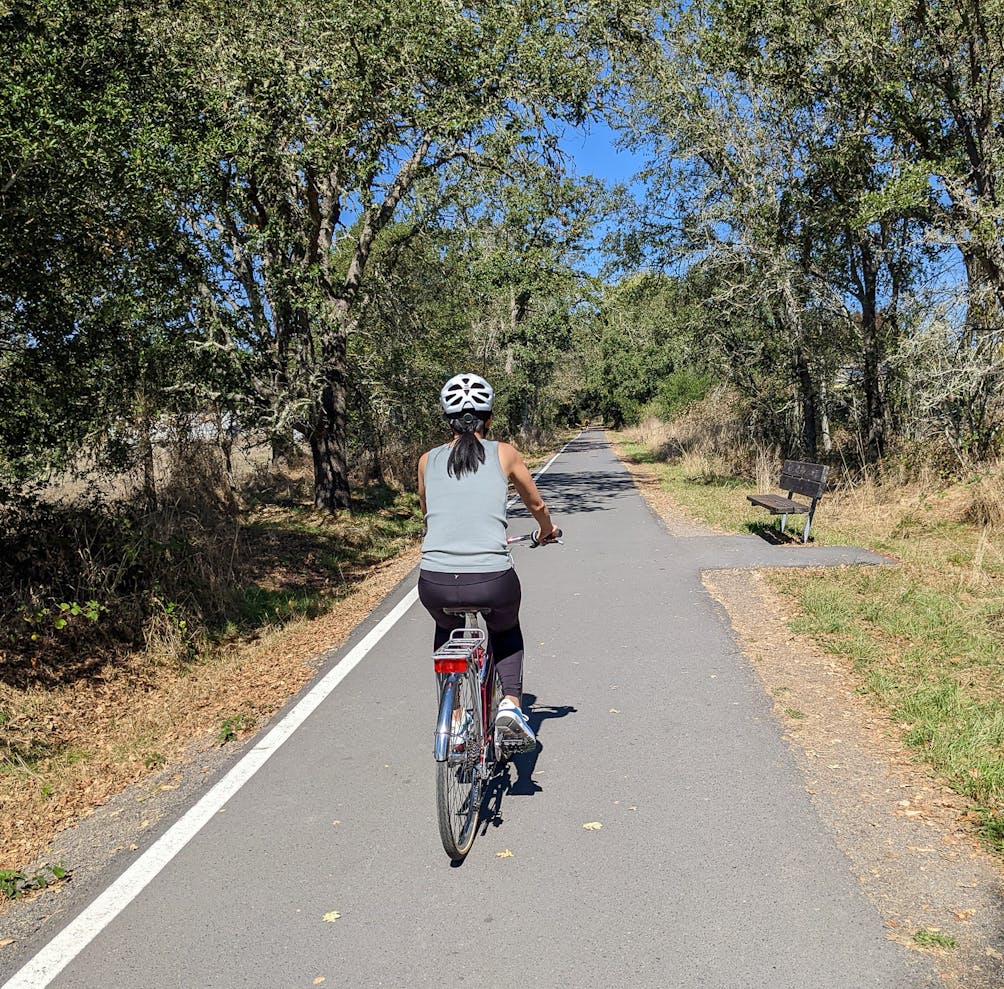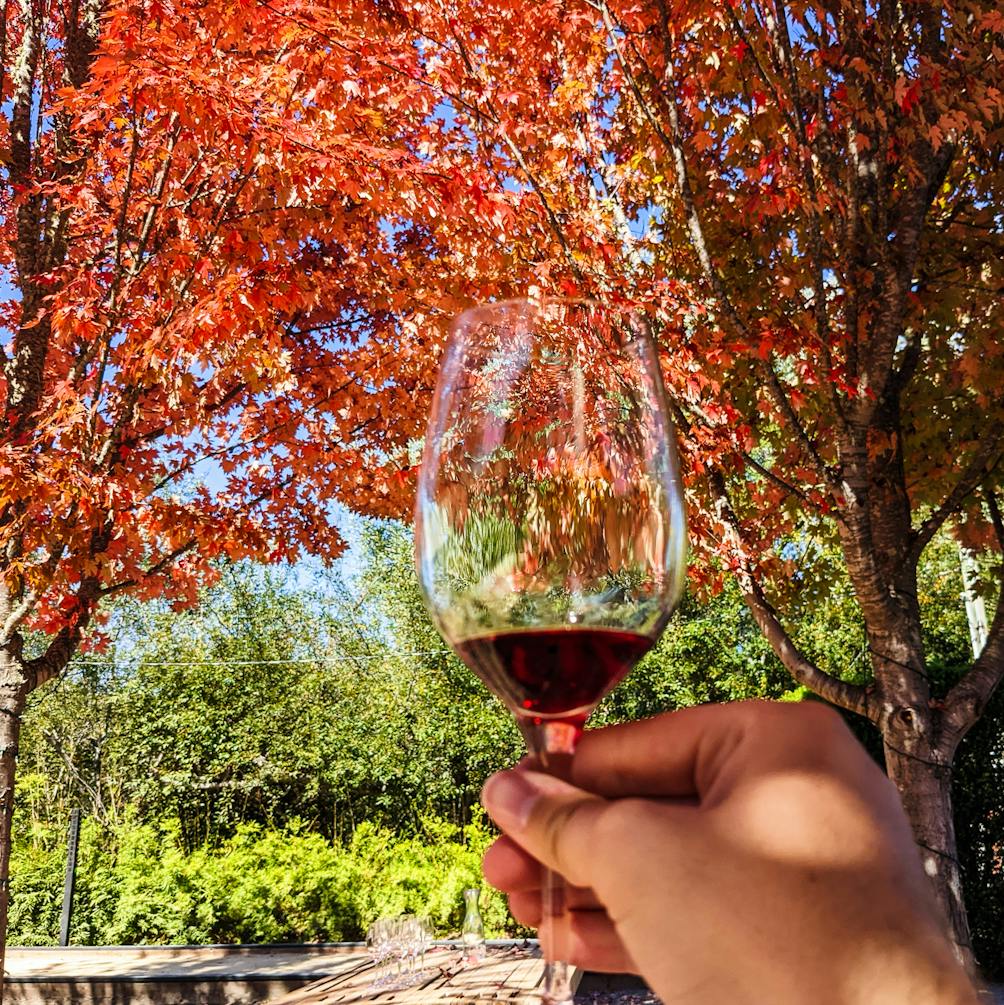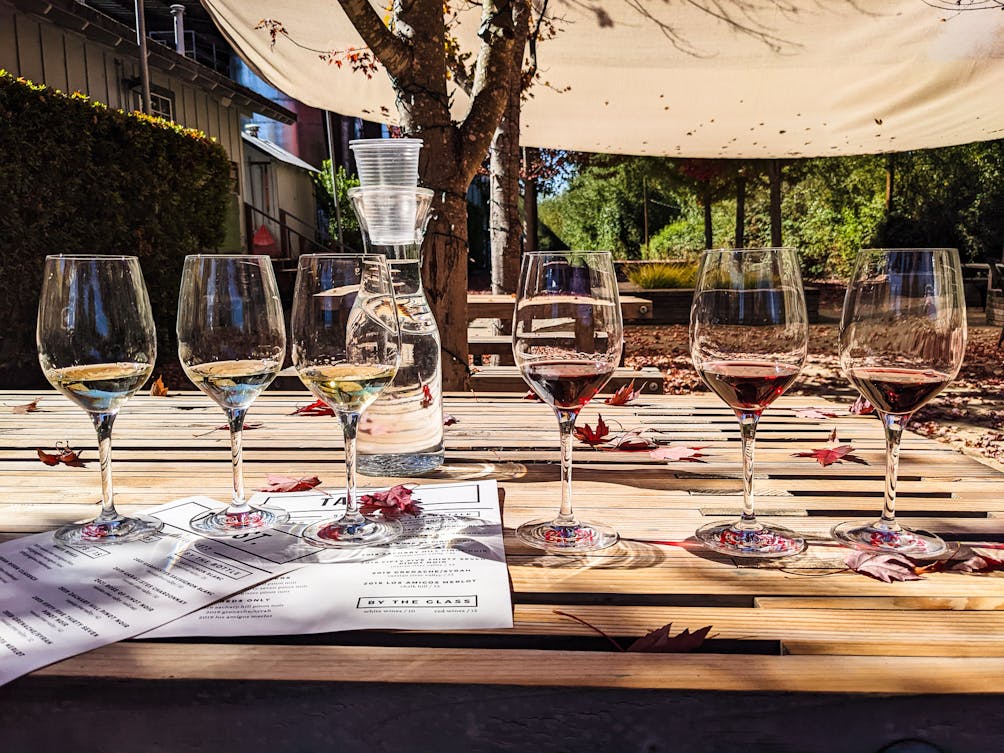 When you reach the road again, take a right followed by an immediate left onto Bowen Street, which deposits you into the main street of Graton. There are wineries, cafes, a quaint park, and galleries, perfect for a midday break on foot. This is at about the 5-mile mark, a good turnaround point for those with tired legs. If you're still game to ride, resume the trail at Ross Road and Graton Road, heading north. There are a few road sections on your way to Forestville, but the directions are easy here on out. Potential stops include more wineries, like Scherrer and Ektimo, both conveniently adjacent to the bike path.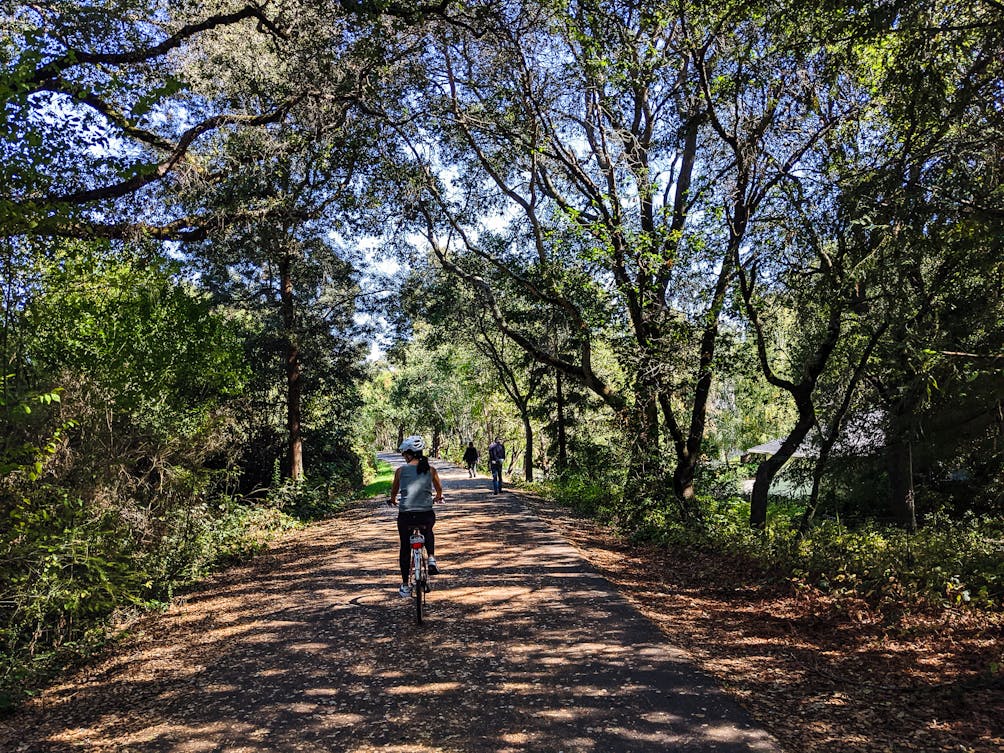 At the 8.5-mile mark, you'll reach the trail's terminus at your third town, the aptly named Forestville, filled with more charming cafes and tasting rooms. It's also the terminus of this ride. Hang out a while; just remember to get your bike back in time if you've rented one.
Story and photos by Matt Pawlik, @mattitudehikes
Bring the Outdoors to Your Inbox
Sign up for our weekly email and stay up to date on where to explore in California.
* No spam, that's a funky food!