Channel Islands for a Change
Explore Channel Islands and Ventura County Coast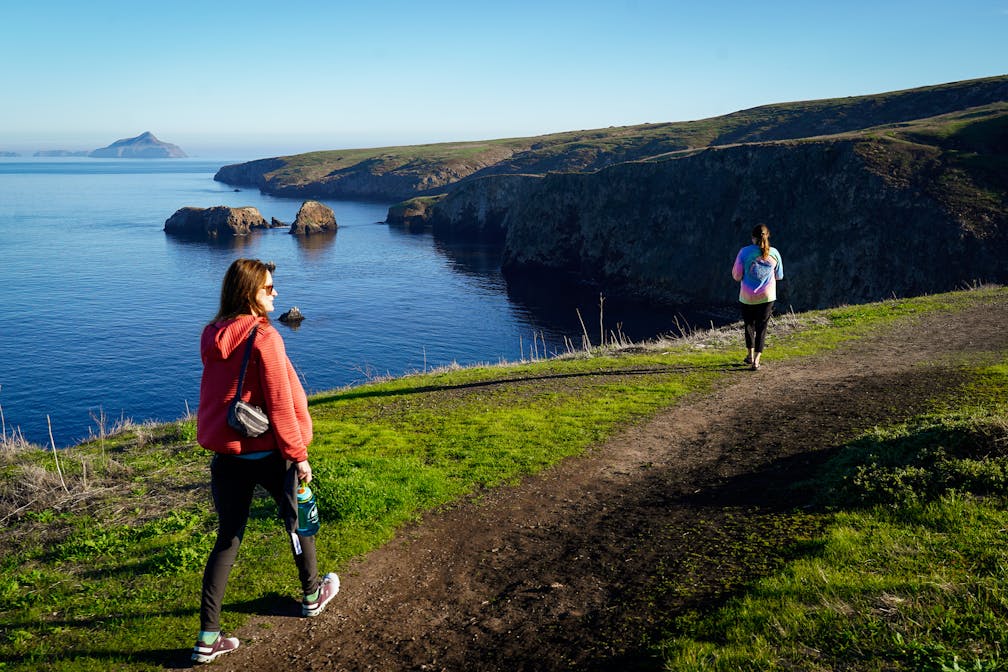 There's no better time to visit California's Channel Islands National Park. Located 25 miles off Ventura County Coast, this series of five distinct and spectacular islands is reached by a fun ferry ride often filled with wildlife sightings. Here are five ideas to get you going.
Ferry Tales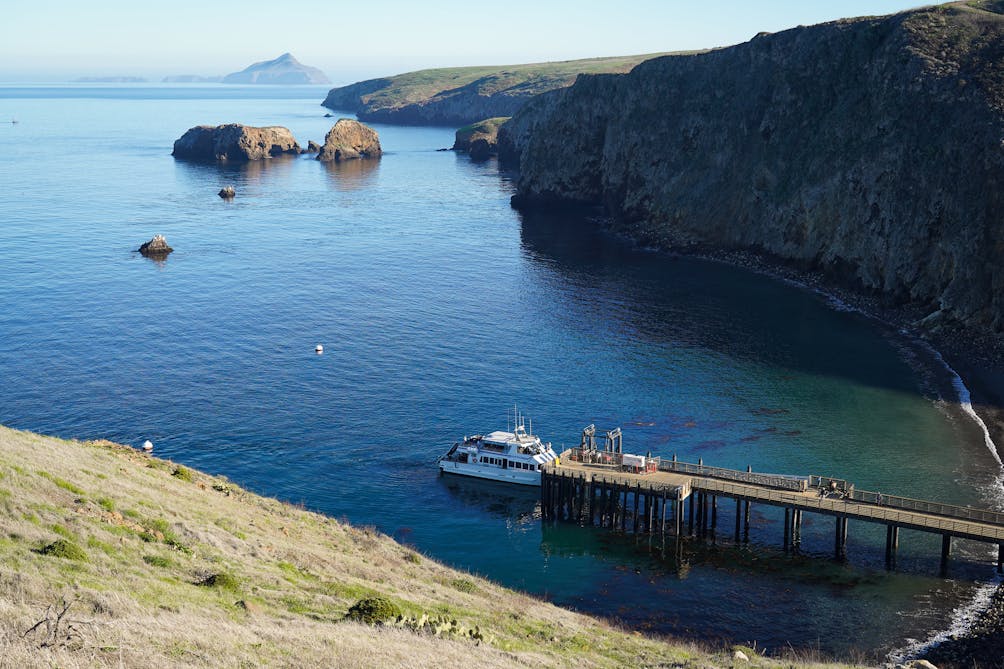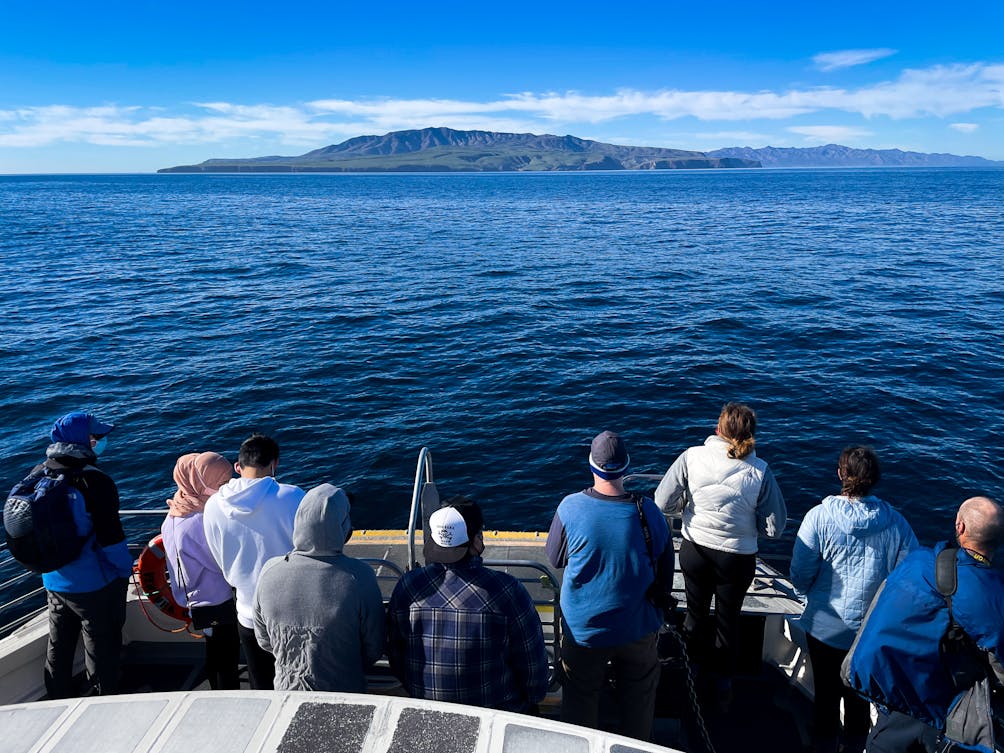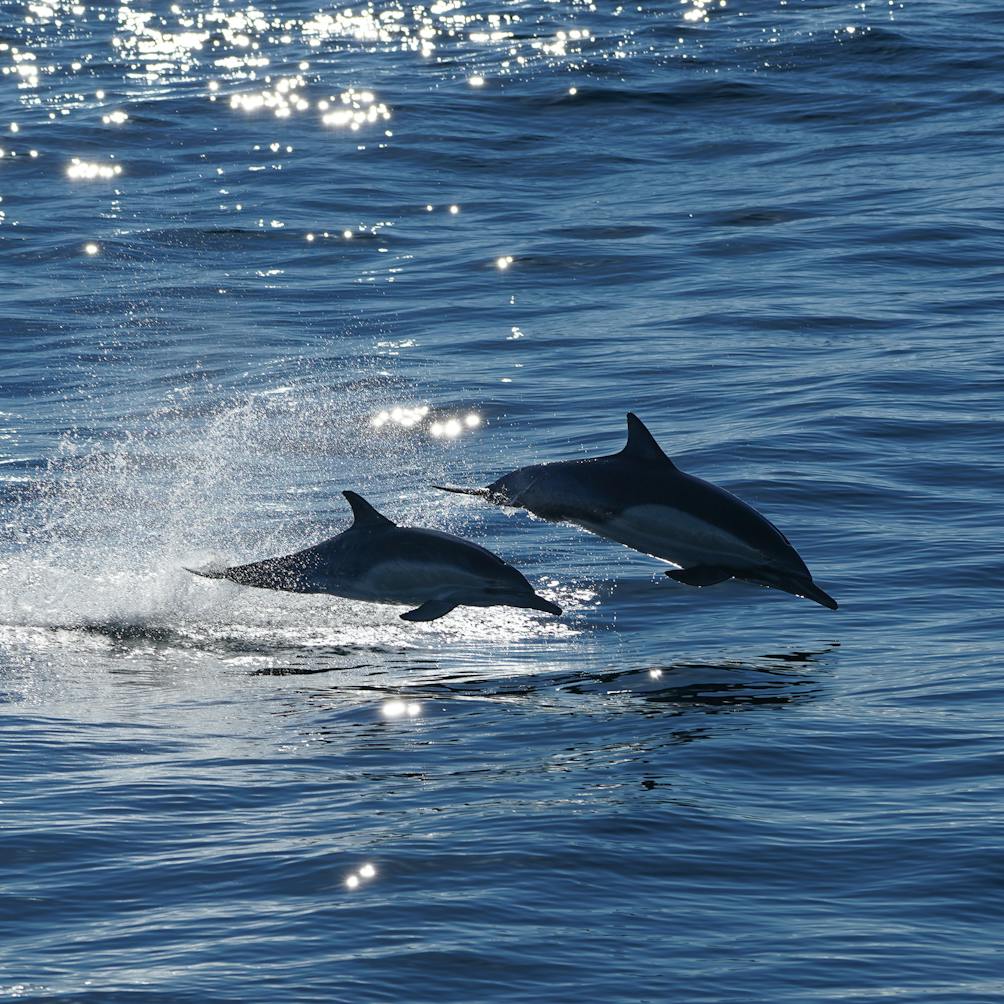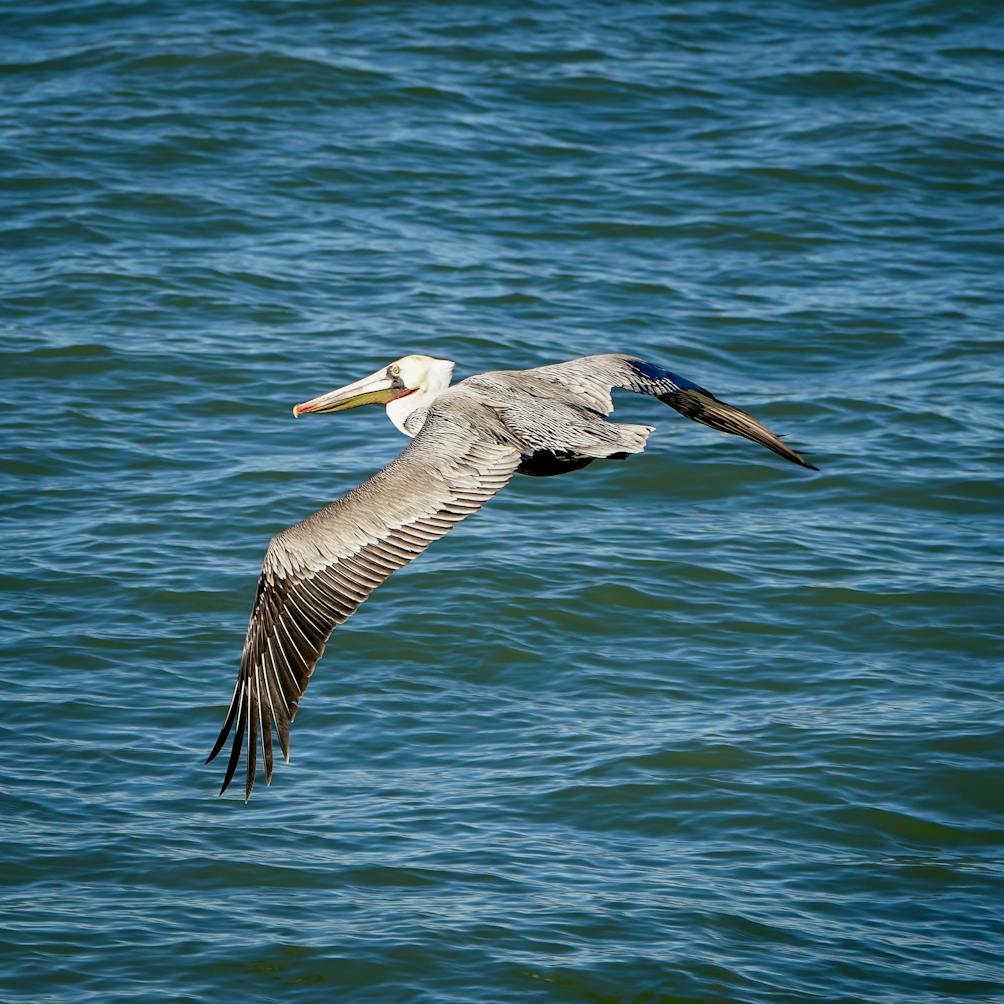 Humpback and blue whales, dolphins and sea lions, these are just a few of the wildlife species you have a good chance of witnessing on the ferry to the Channel Islands. Both 60- and 90-minute boat rides can be booked from both Ventura and Oxnard Harbors. Depart Ventura Harbor for a ferry ride to Scorpion Cove or East Santa Cruz Island. Island Packers Cruises is the exclusive concessionaire to the national park. The five islands comprising this national park are Santa Cruz, San Miguel, Anacapa, Santa Barbara, and Santa Rosa. Note: Anacapa Island will be closed from mid-February through August 2022 for dock construction. TIP: You can also depart Channel Islands Harbor in Oxnard with Channel Islands Expeditions, offering whale watching, diving from custom dive vessels, private charters, and more.
Kayak the Caves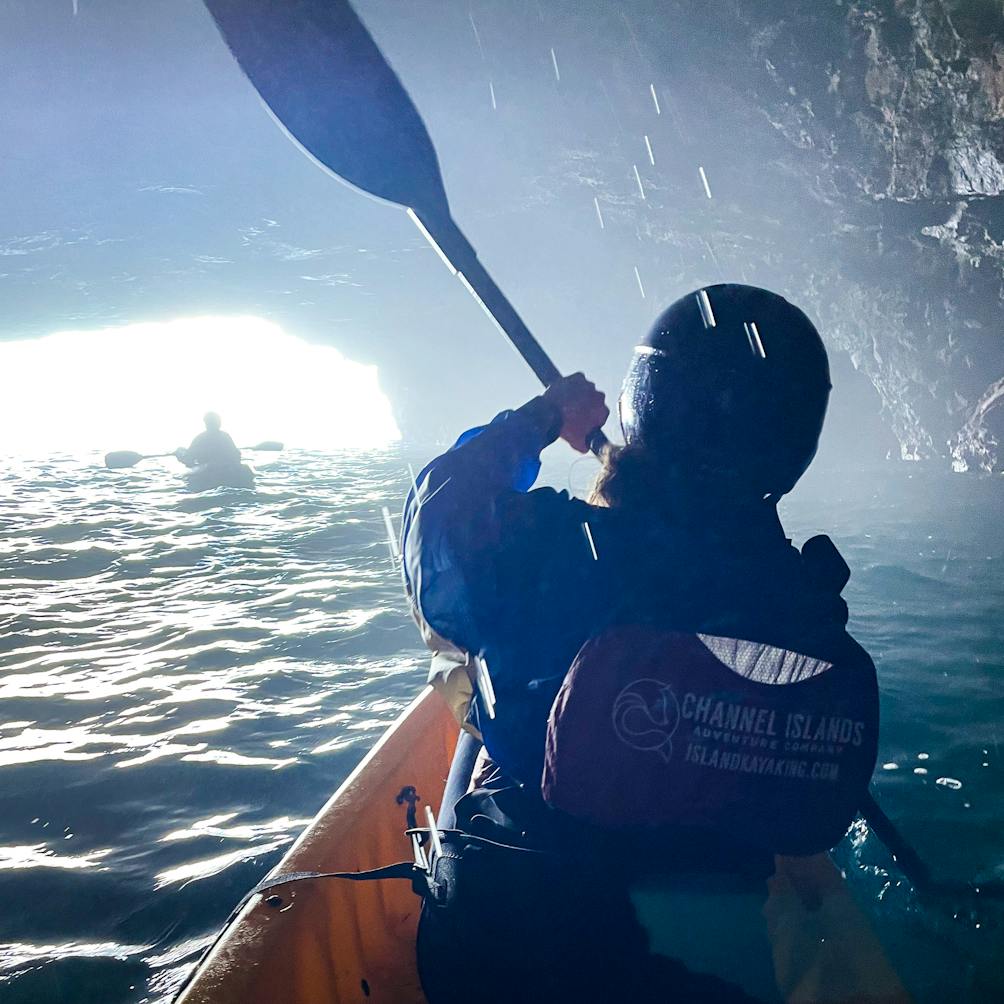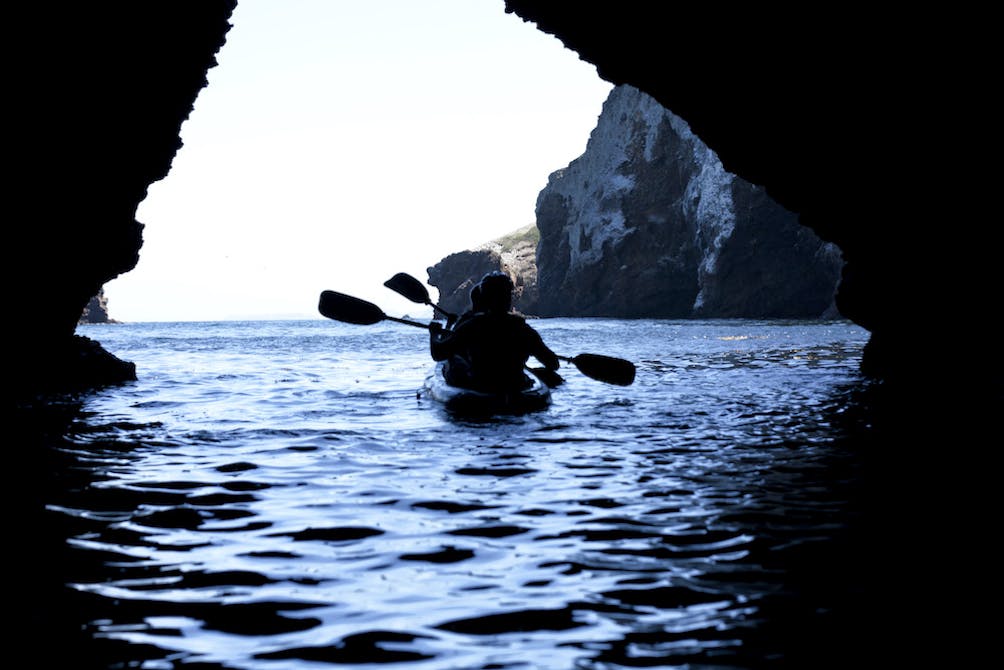 Channel Islands National Park has some of the world's most beautiful sea caves. And the best way to see them? By paddling right into them! Book an ocean kayaking expedition with Channel Islands Adventure Company—the only kayak guide and outfitter concessionaire for the Channel Islands National Park at Scorpion Anchorage. Don't be shy if you're a novice: The pro guides will set you up and know exactly where to go and what to see based on the conditions. It's a thrill to coast through caves of all shapes and sizes while spying wildlife like osprey, bald eagles, sea lions, and—if you're lucky—whales!
Bonus Night Scuba Diving: Every diver's bucket list should include Ventura County Coast and the kelp forest at Channel Islands. Your bucket list will positively overflow when you go on a nighttime scuba diving adventure at Santa Rosa Island. Charter dive boat operators offer overnight anchorage where night diving takes place along shallower reefs.
Hiking & Wildlife Watching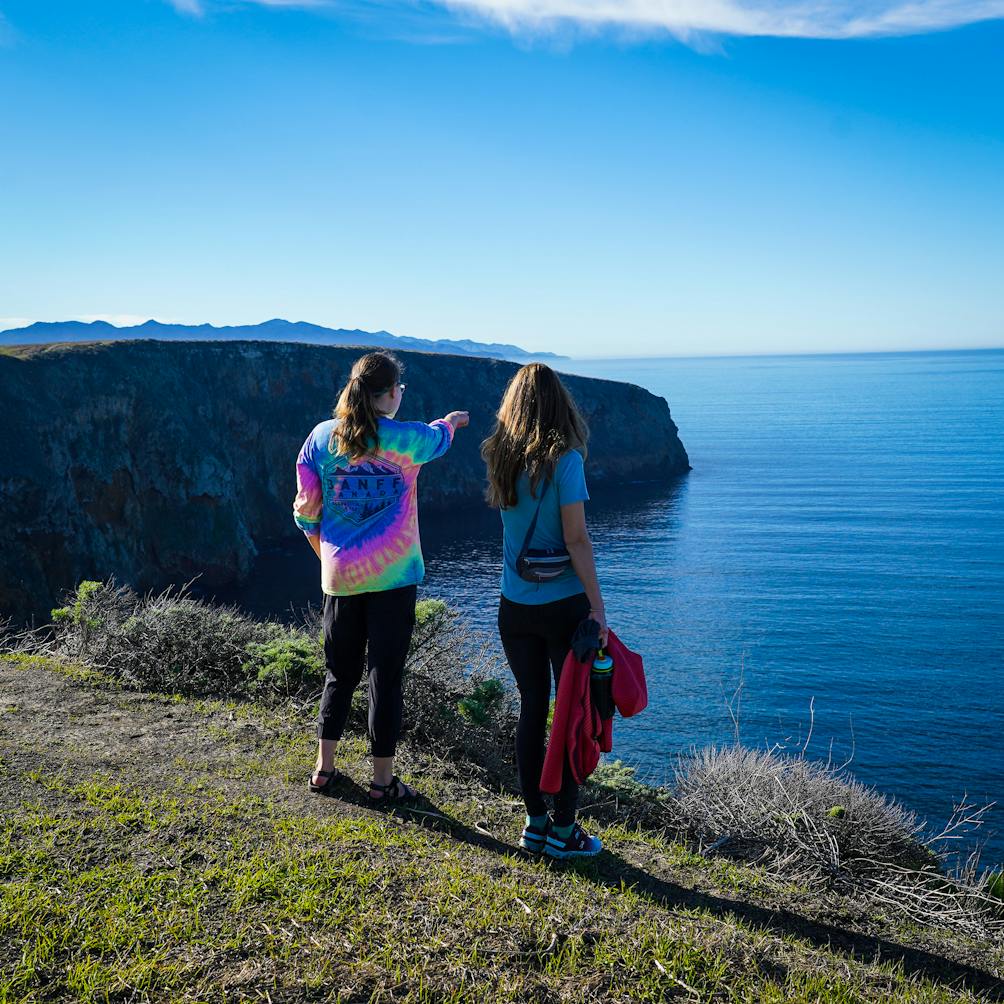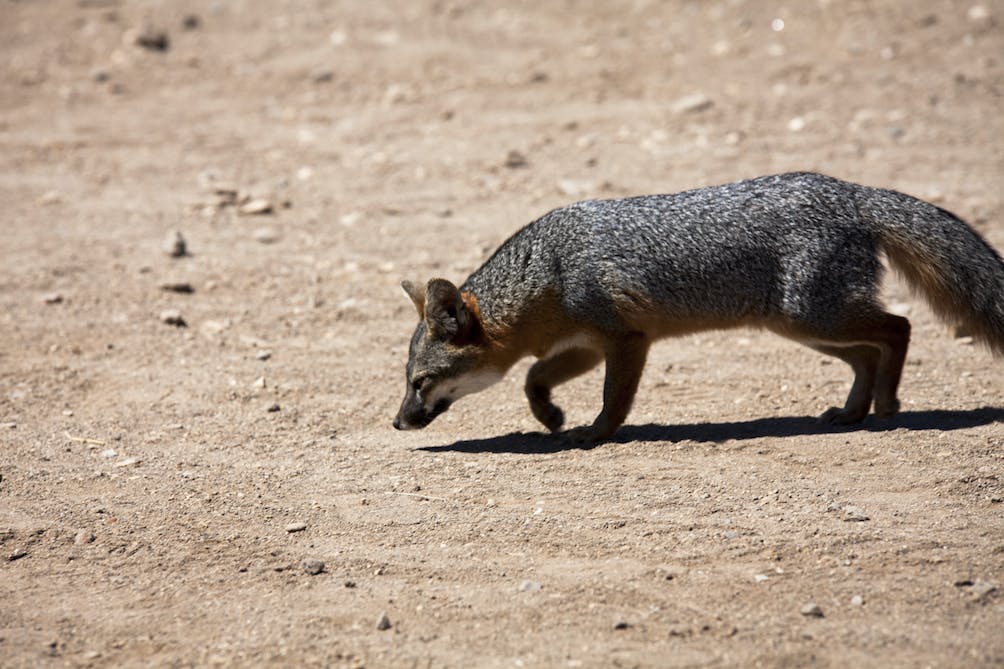 For those who like big day hikes filled with ocean views, plentiful birdlife, pristine landscape, and adventure, Smugglers Cove on Santa Cruz Island is the Channel Islands' most popular hike. For trail options ranging from short and easy to truly challenging (all with beautiful scenery!) embark on a Prisoners Harbor day trip with Island Packers. A complimentary guided trek by an Island Packers naturalist is offered on most day trips; usually the route is the scenic 4-mile (round-trip) trail from Prisoners Harbor towards Pelican Bay. Other hike recommendations are Eagle Canyon Picnic Area, Del Norte Trailhead, and South Side Overlook. Deep history and culture exist here: The Chumash were the native population that inhabited these islands for thousands of years.
Bird Bonus: Channel Islands is a bird watcher's nirvana! Bald eagles, brown pelicans, the island scrub jay, and plenty more shorebirds and seabirds enliven the wilds here. Check out this live webcam for—yes—a bird's-eye view of this extraordinary national park!
Camping
For a wild time that's all about unplugging for some serenity in nature, book a camping adventure at Channel Islands National Park. Year-round camping is available on each of the islands. (Or you can catch an afternoon or evening boat ride back to the mainland and find great accommodations in Oxnard, Ventura, Port Hueneme, or Camarillo.) For camping: Advance reservations are required at all campgrounds, and there's a small nightly reservation fee. Most of the sites are located close to boat landing areas; however, there's also some backcountry camping on Santa Cruz and Santa Rosa Islands. Fun Fact for Santa Rosa Island: In 1994, paleontologists made a remarkable discovery of a pygmy mammoth! 
BONUS Museum & App: Quirky, unusual, and fun—complete the Channel Islands all-in experience by visiting the Channel Islands Maritime Museum in Oxnard. Channel Islands National Park also has a new (no charge) app for virtual visits and for helping you plan your trip. Available at the App Store or on Google Play.
At the Heart of It All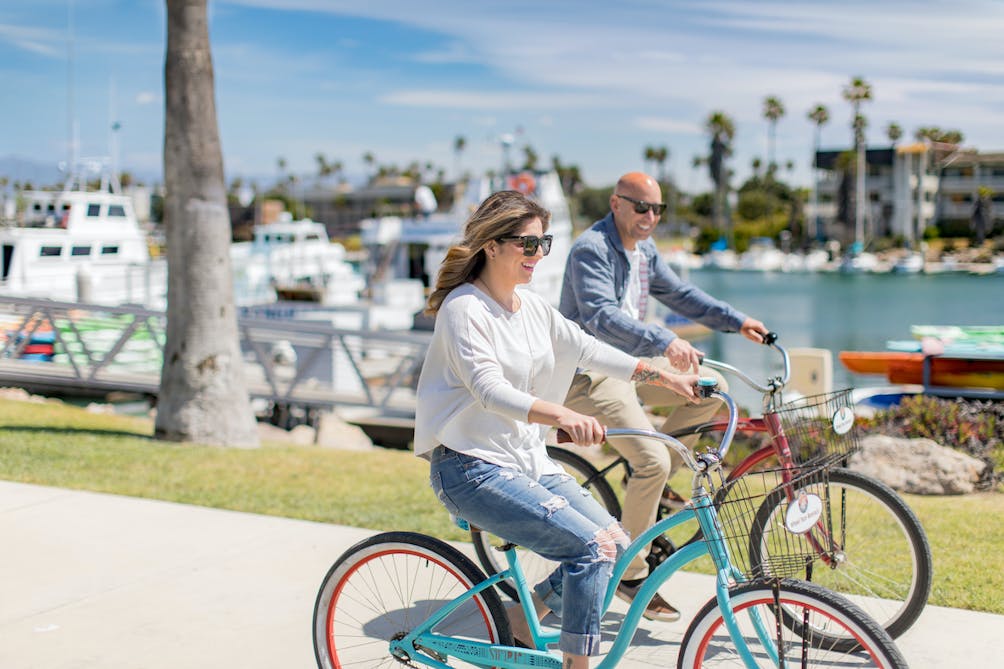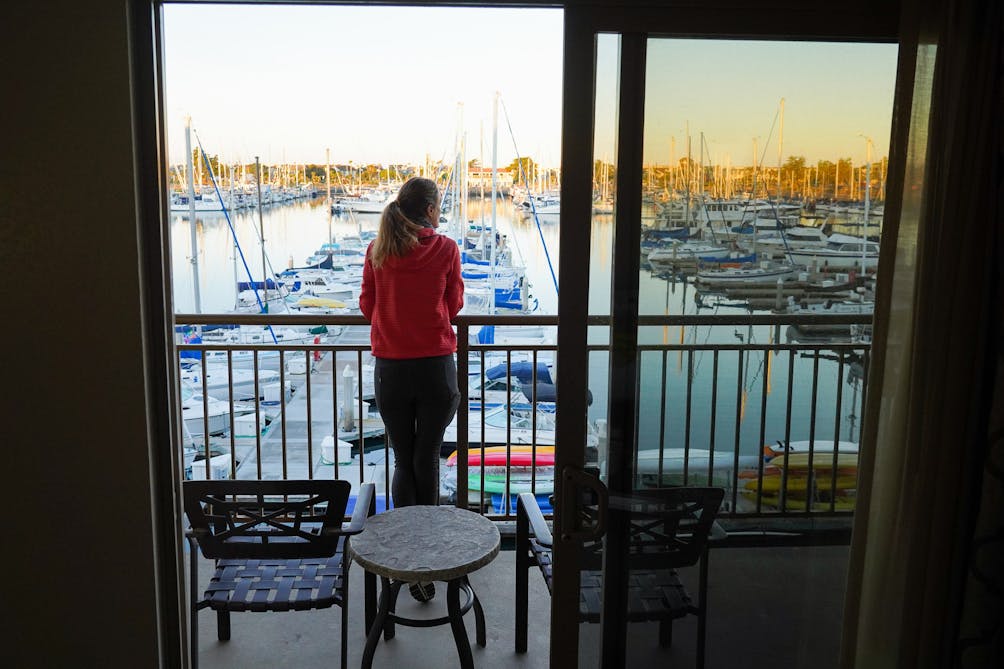 Ventura County Coast is the ideal basecamp for setting off on all kinds of outdoor adventures, including to Channel Islands National Park. Book mid-week stays for better hotel rates and easier (less-crowded) bookings to the Channel Islands. Ventura County Coast has four distinct destinations with surf-town vibes and small-town charms: Camarillo, Oxnard, Ventura, and Port Hueneme.
Easily slip into the quintessential "California State of Mind" without breaking the bank! 
Delight in uncrowded beaches, glorious sunsets, sand, surf, hikes, bike rides, and plenty of delicious dining options—including craft breweries, fresh local bites like Brazilian cuisine, the Oxnard Taco Trail, and lots more. Bonus Valentine's Day: If your lover is an outdoors lover, Ventura County Coast has you covered! 
Bring the Outdoors to Your Inbox
Sign up for our weekly email and stay up to date on where to explore in California.
* No spam, that's a funky food!