Peace-fall in North Lake Tahoe
Fall's Secret Season in North Lake Tahoe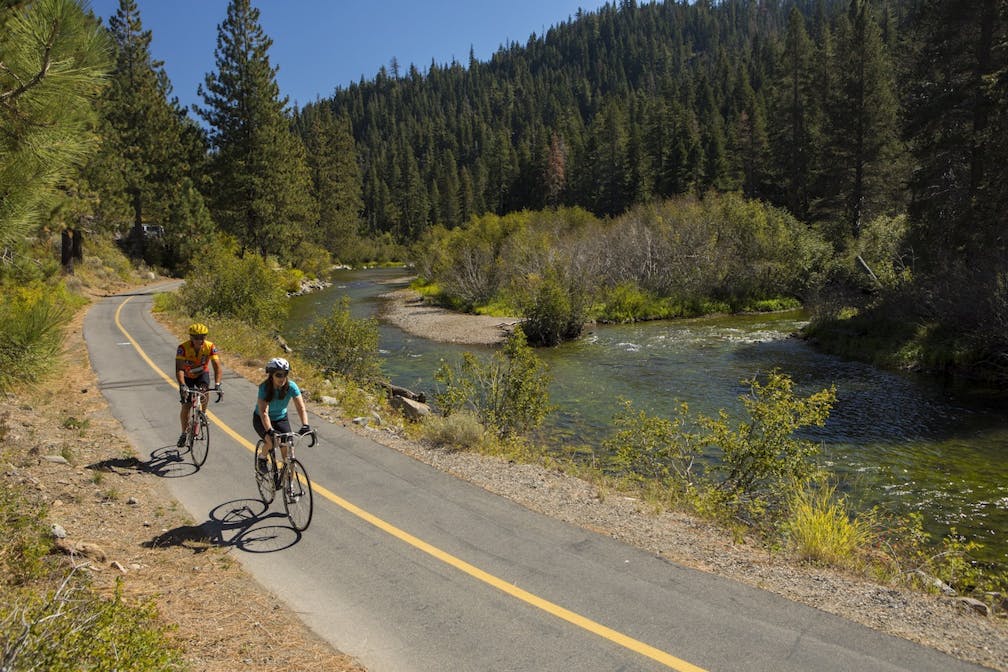 If you're going to North Lake Tahoe during its secret season, you're going to want to stay awhile. Fall in North Lake Tahoe equals quieter days, turning leaves, and more open space for you to relax, recharge, and reconnect after you disconnect from work. Seize the days … time to fall for North Lake Tahoe!
Mountain Hi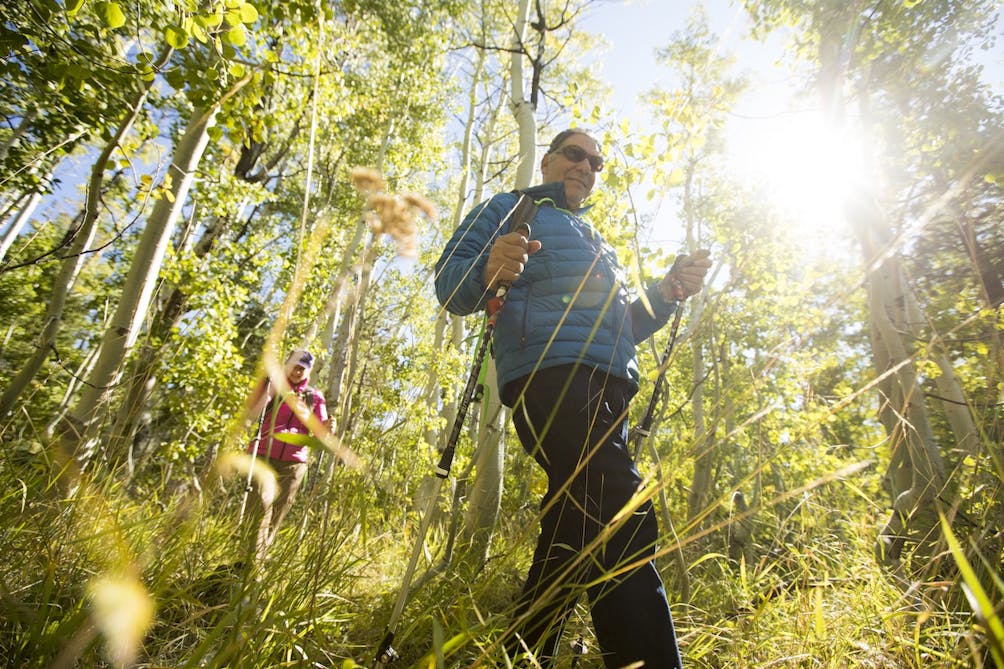 Take the scenic route at Northstar Resort. Hop on the Tahoe Zephyr or Vista Express and relish a ride to the top of the mountain for a panorama of North Lake Tahoe. There's also plenty of hiking and mountain biking trails. Mountain bikers can head for classic routes like Livewire, and hikers can choose from the easygoing Sunset Loop or a moderate hike to Sawmill Lake.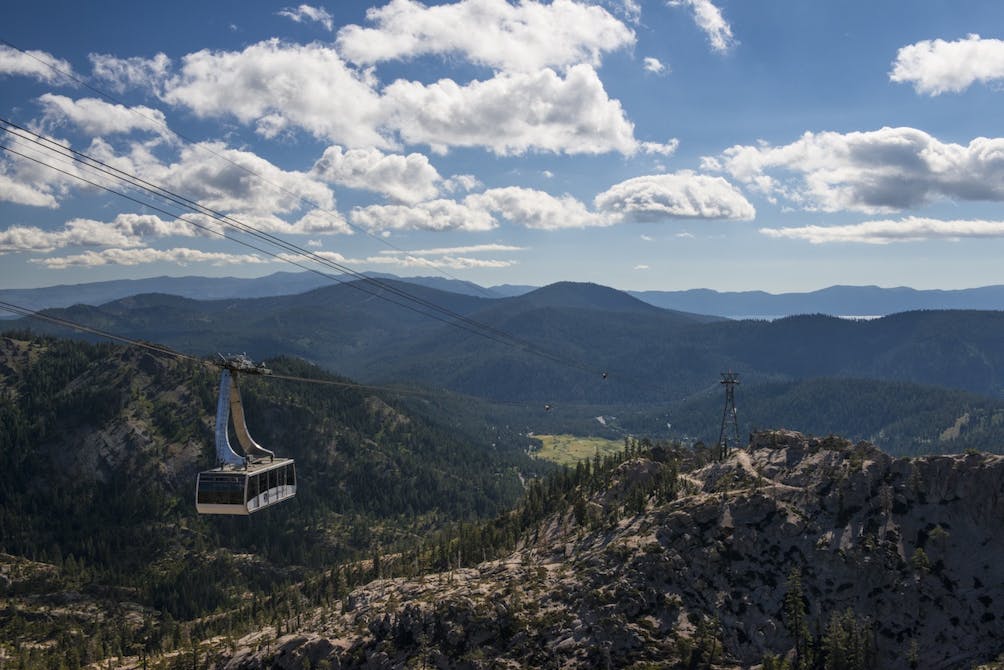 Say hello to High Camp. Get on board the Tahoe Palisades gondola and get whisked to 8,200 feet and an adventure-land of alpine meadows, peaks, and hiking trails, including a section of the Pacific Crest Trail.
While at High Camp, be sure to visit the Olympic Museum (admission is included with your Aerial Tram ticket). Celebrating Palisades Tahoe's 1960 Winter Olympic Games, memorabilia features Team USA uniforms, a hockey stick and puck from the Games, and athletes' items from Olympians including Julia Mancuso and Travis Ganong.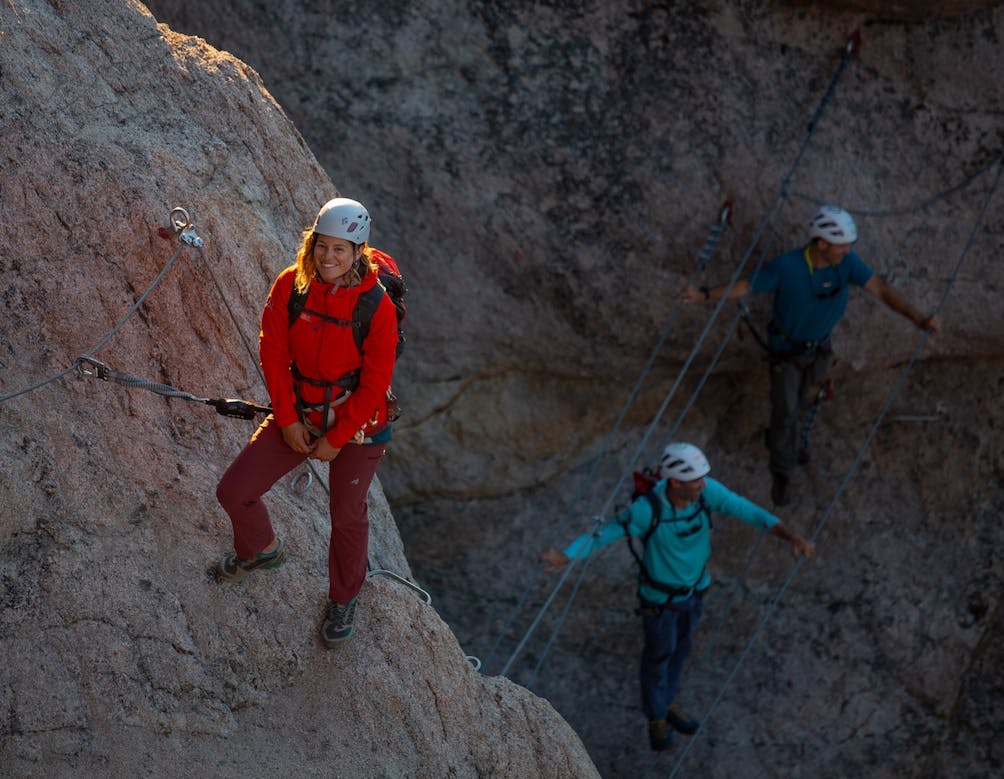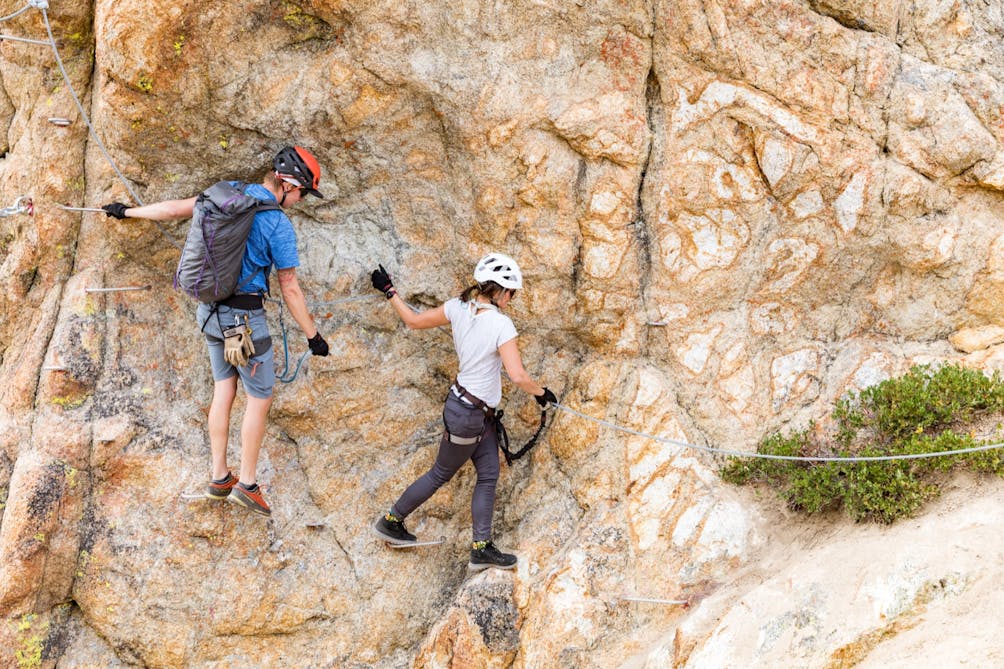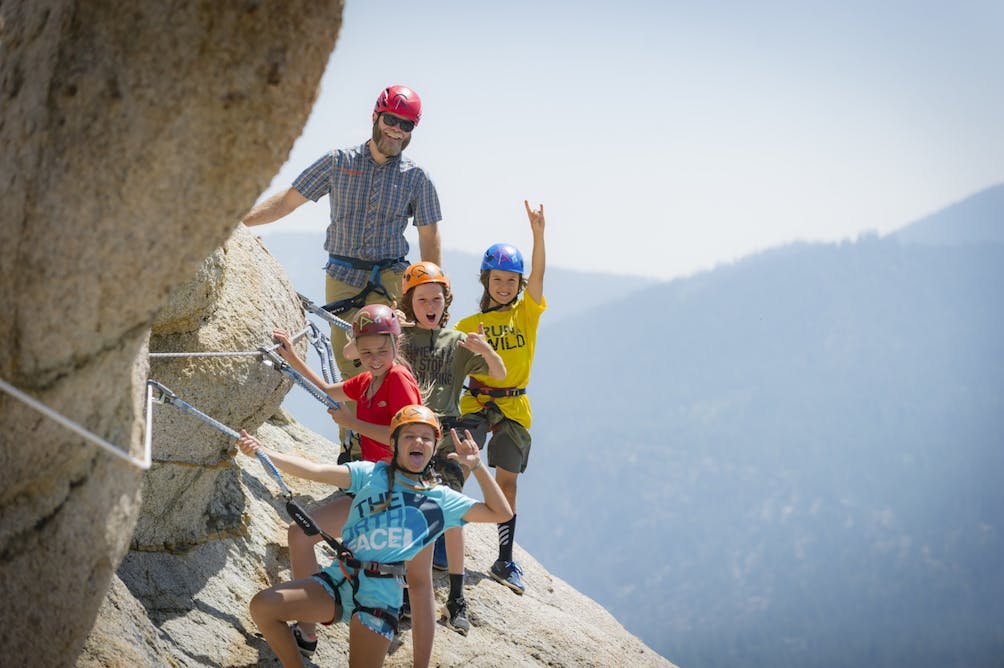 Ready to rock out? The only Via Ferrata in all of Tahoe is at North Lake Tahoe's Palisades Resort—choose from 2- to 4-hour pro-guided group or private adventures (and pay less midweek).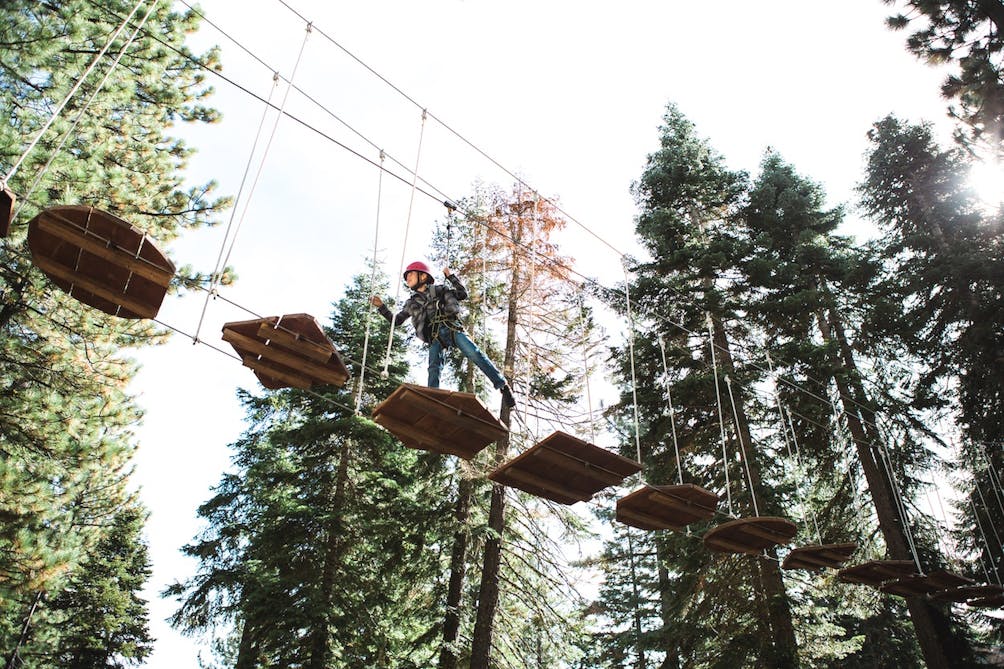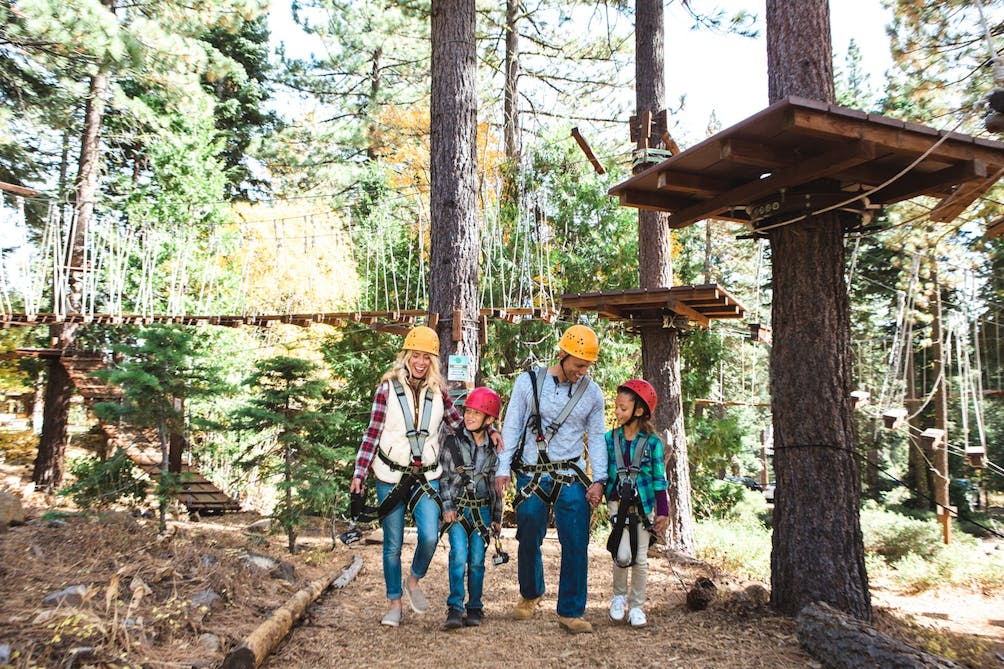 Zippity Do! See fall colors in one of the most fun ways possible. Take your pick of two treetop parks in Tahoe City and Tahoe Vista. You'll be in the company of towering pine trees and red cedars as you navigate bridges, platforms, and ziplines for your extended weekend.
Flavor-fall Adventures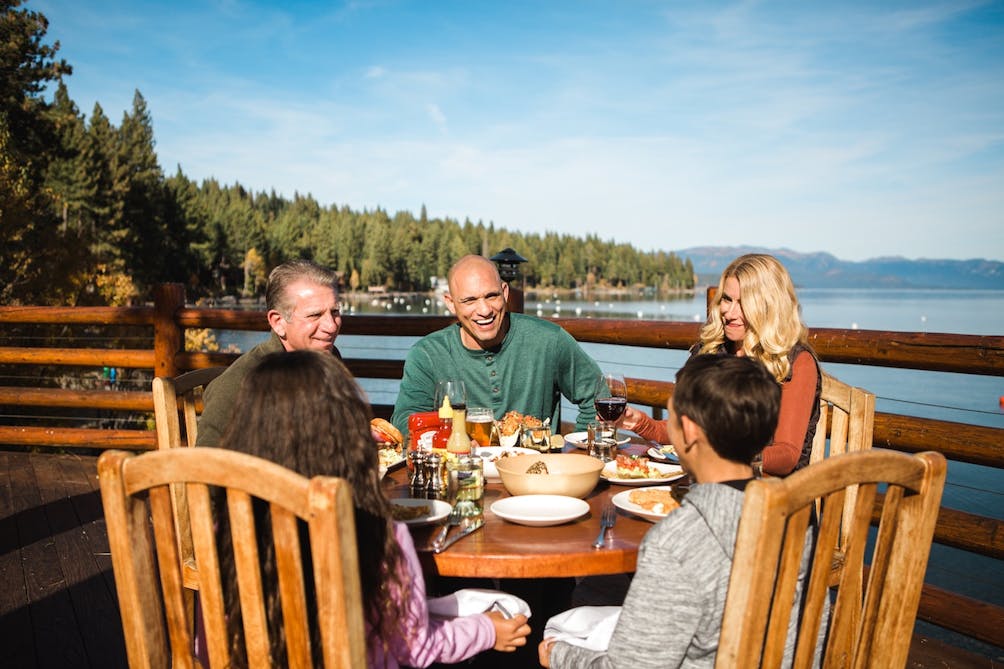 Autumn in North Lake Tahoe comes in all kinds of colors—and flavors! Have you tried the Ale Trail yet? Happy goes on for hours when you take a break and head out on a mountain bike ride, hike, or paddle, and follow it up with a nearby brew pub or restaurant serving seasonal favorites.
Lace up your treads for the challenging and popular Shirley Canyon Trail, one of the best hikes in North Lake Tahoe. Waterfalls and granite boulders feature along the ascent to Shirley Lake. It's 3 miles to reach it and you'll gain 2,000 feet in elevation—meaning you'll be ready for a refreshing reward! Head to PlumpJack Inn, grab a patio seat and a local beer, or a seasonal one—there's a new Oktoberfest brew on tap annually.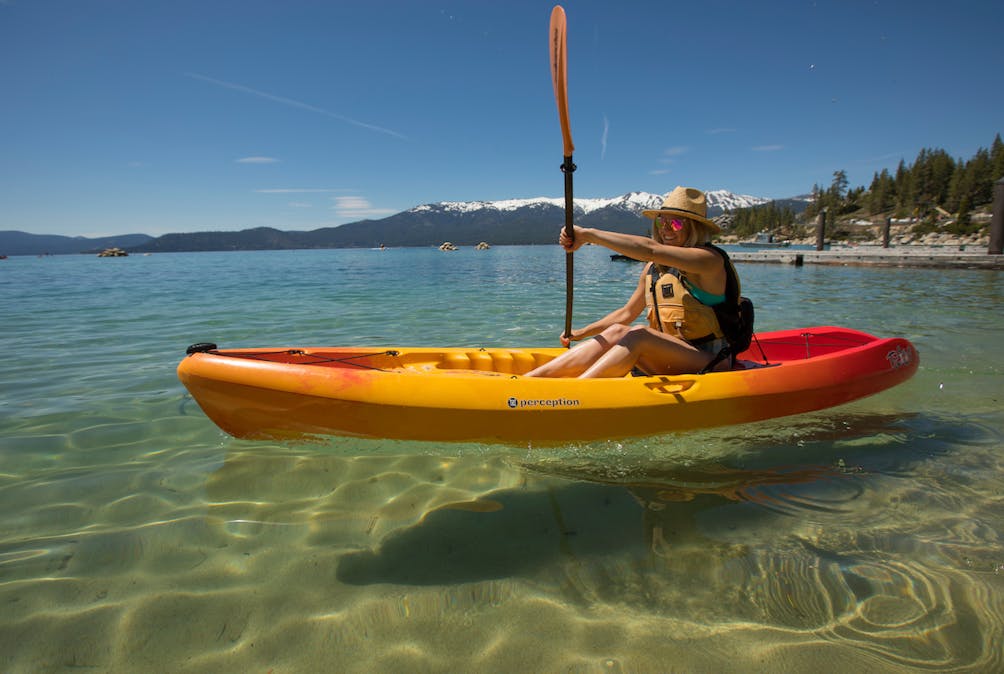 Fall is the perfect time to get out on the crystal blue waters of Lake Tahoe. Rent a kayak or go on a guided tour and bask in the beauty of the landscape.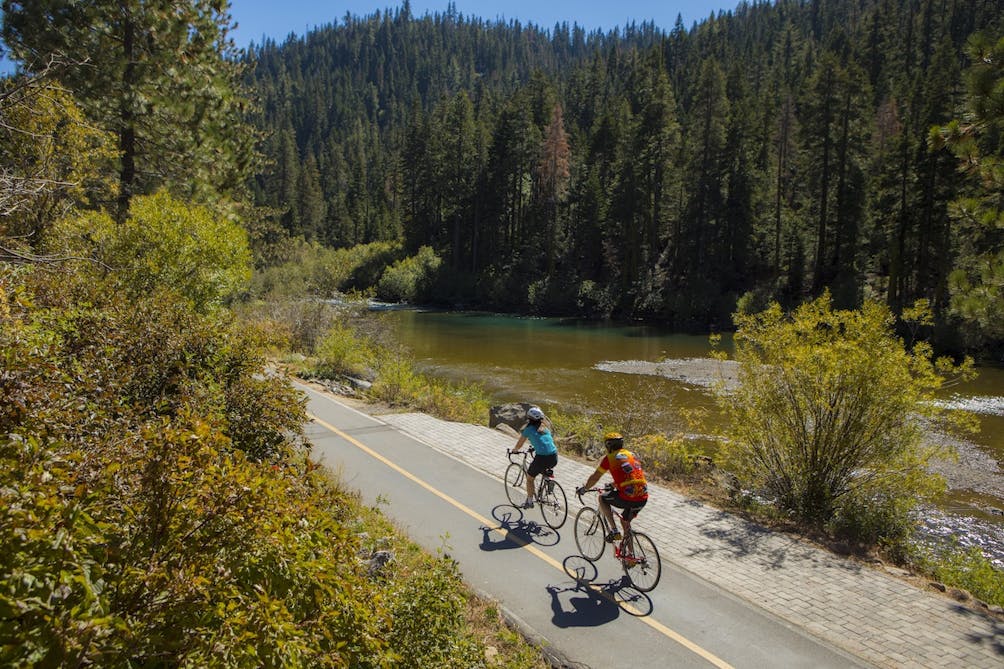 Take the whole family for a ride on the easygoing paved Truckee River Bike Trail. From Tahoe City the path parallels the river, unrolling glistening water scenery, pocket beaches for relaxing, towering fragrant pines, and a nice pit stop at the turnaround point: River Ranch Lodge restaurant and bar has a nice outdoor patio, tasty burgers, nachos, salads, and beers.
Sure, the alpine scenery and spectacular blue of Lake Tahoe are a feast for the eyes. Now add to the fall-fillment by pairing it with a patio table at a stellar dining spot—from the classically famous Jake's on the Lake for fresh California cuisine, to mid-mountain dining after taking the gondola to The Lodge at Big Springs in Northstar. Delicious food and drinks are oh so flavor-fall. Check out this Guide to Fall Flavors in North Lake Tahoe.
A Dozen Options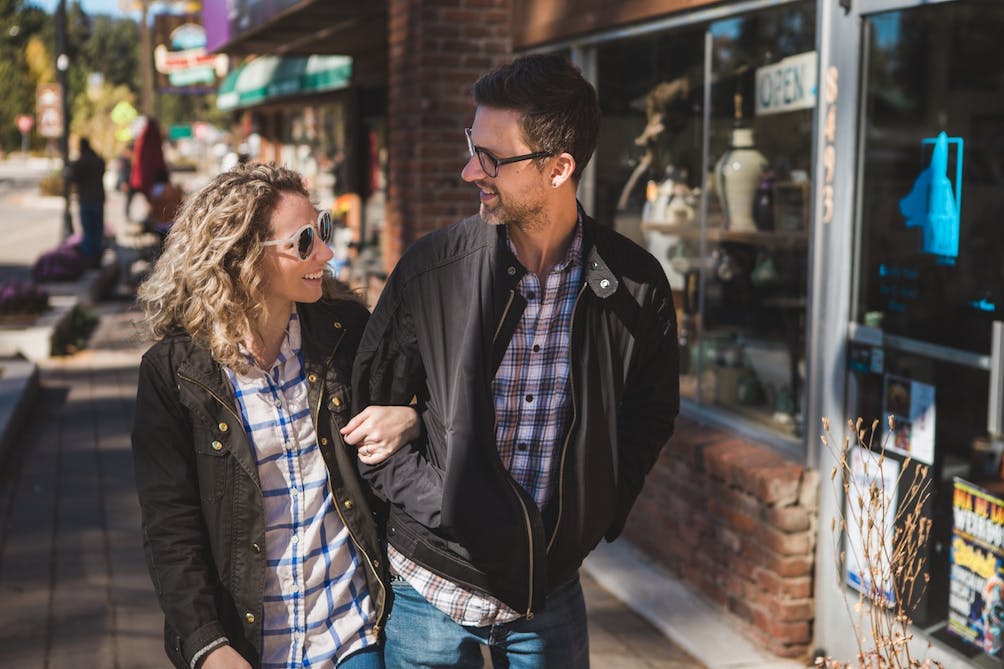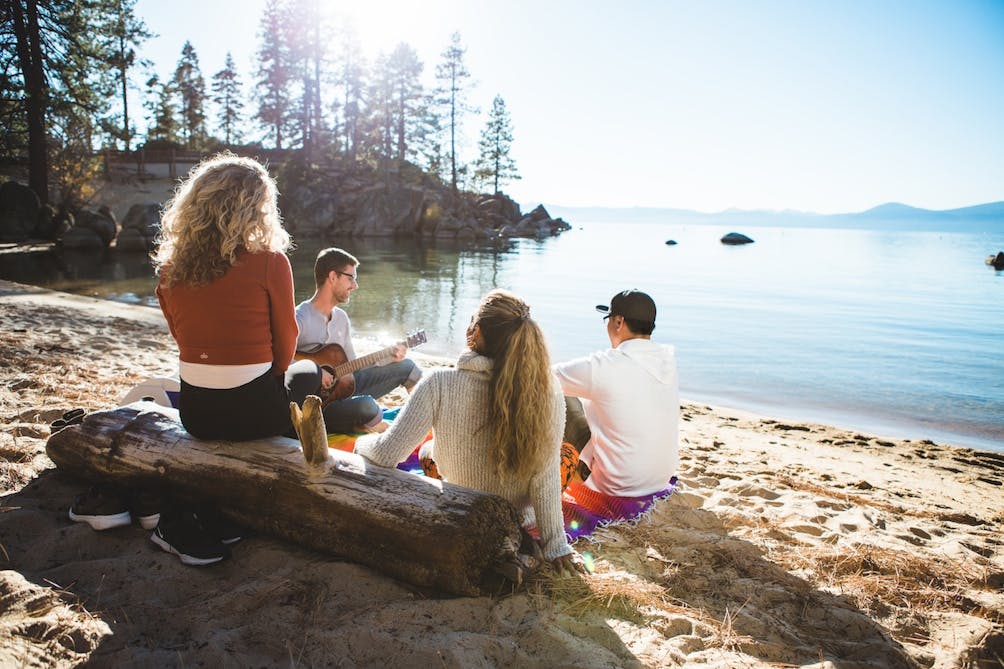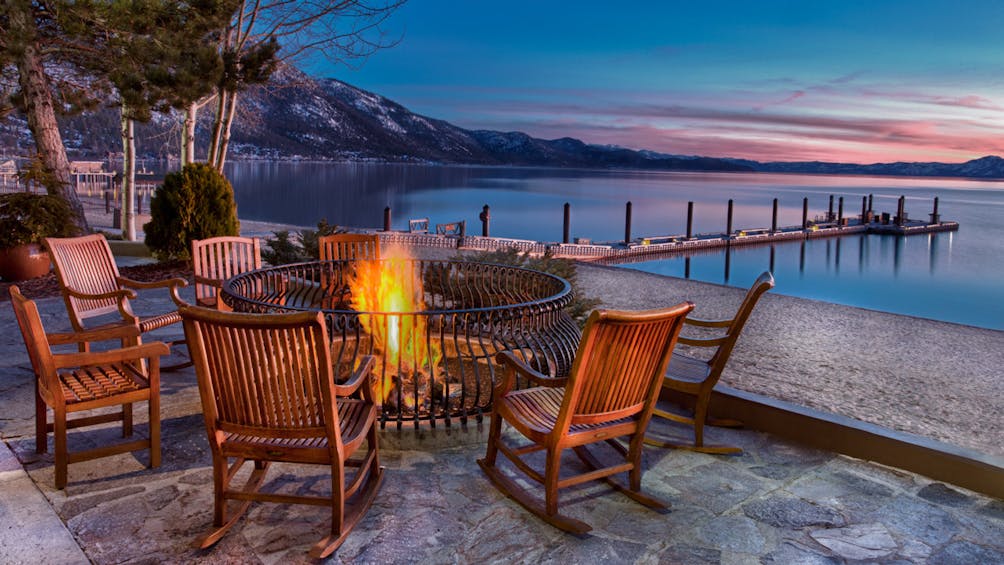 Eat, drink, shop, spa… you can never have too much of a good thing during fall in North Lake Tahoe, so what are you waiting for? Go to town! Make that 12 towns. North Lake Tahoe's 12 distinct towns bring novelty and variety to your visit. Not sure where to start? Take this quiz to find out which town best suits your idea of a good time.
Whether it's the lakeside beauty of Incline Village or the dog-friendly West Shore, all the towns bring their own energy and special touches to fall—from artisan apparel shops to lakeside lounging and dining. Find itineraries that link towns, outdoor adventures, and food + drinks.
TIP: Check out North Lake Tahoe's Know Before You Go Guide for all the information you need to plan your trip. Take the Pledge to Travel Responsibly: The magic of Lake Tahoe lies in the culture of everyone who visits. Before embarking on a journey to North Lake Tahoe, please take the Traveler Responsibility Pledge and commit to preserving the natural wonders of the Sierra.
Bring the Outdoors to Your Inbox
Sign up for our weekly email and stay up to date on where to explore in California.
* No spam, that's a funky food!