Hosp Grove Forest Bathing
Forest bathe on a 3-mile hike at the Hosp Grove Park in Carlsbad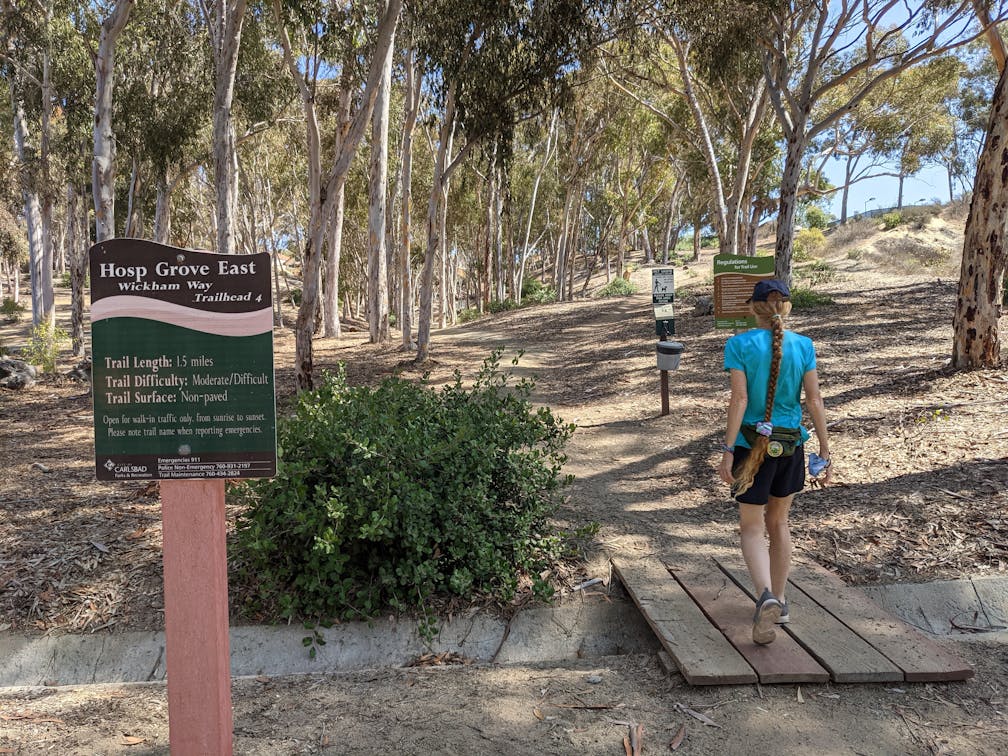 Don't dismiss the eucalyptus! Though these fast-growing, drought-tolerant gum trees are often considered an arboreal controversy in California, their imposing, beautiful, and aromatic presence (in our humble opinion) can be welcoming on an urban hike. Enjoy one of the densest San Diego displays of the Aussie imports via an accessible 3-mile adventure with 350 feet of elevation gain at 53-acre Hosp Grove Park in Carlsbad.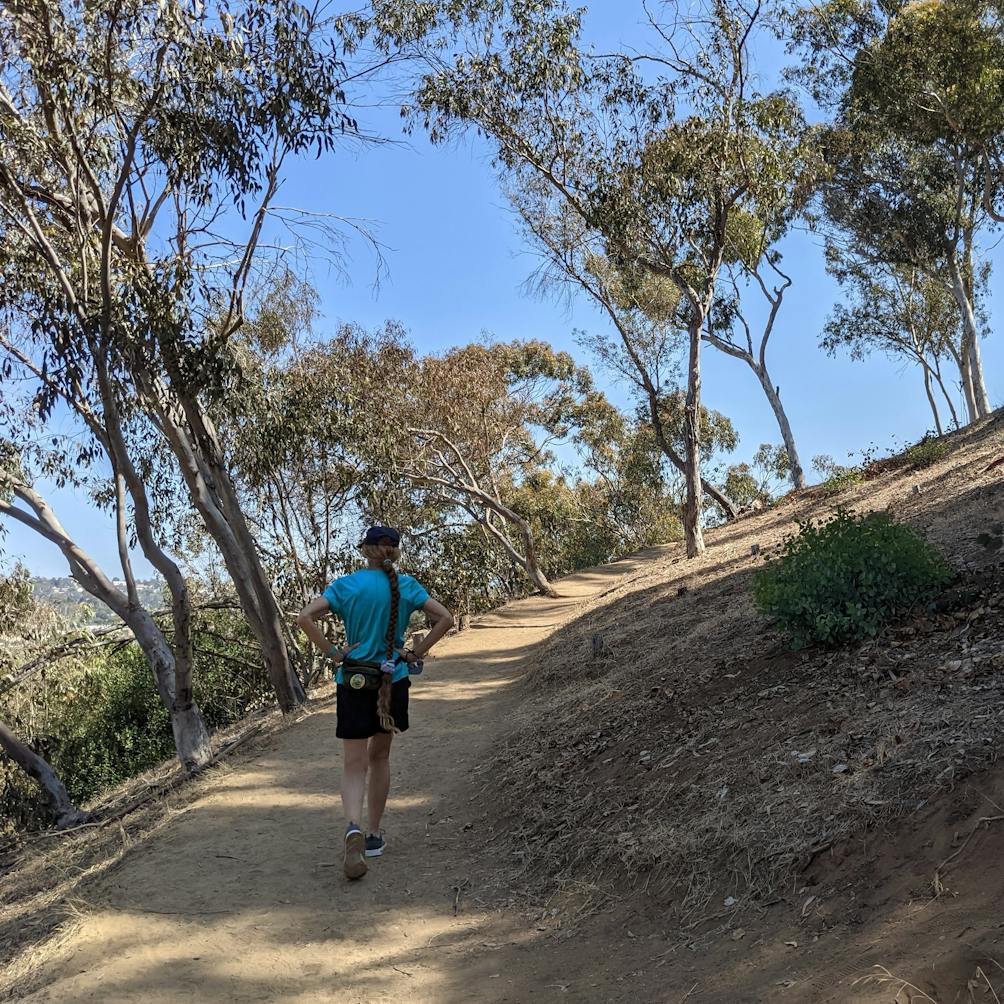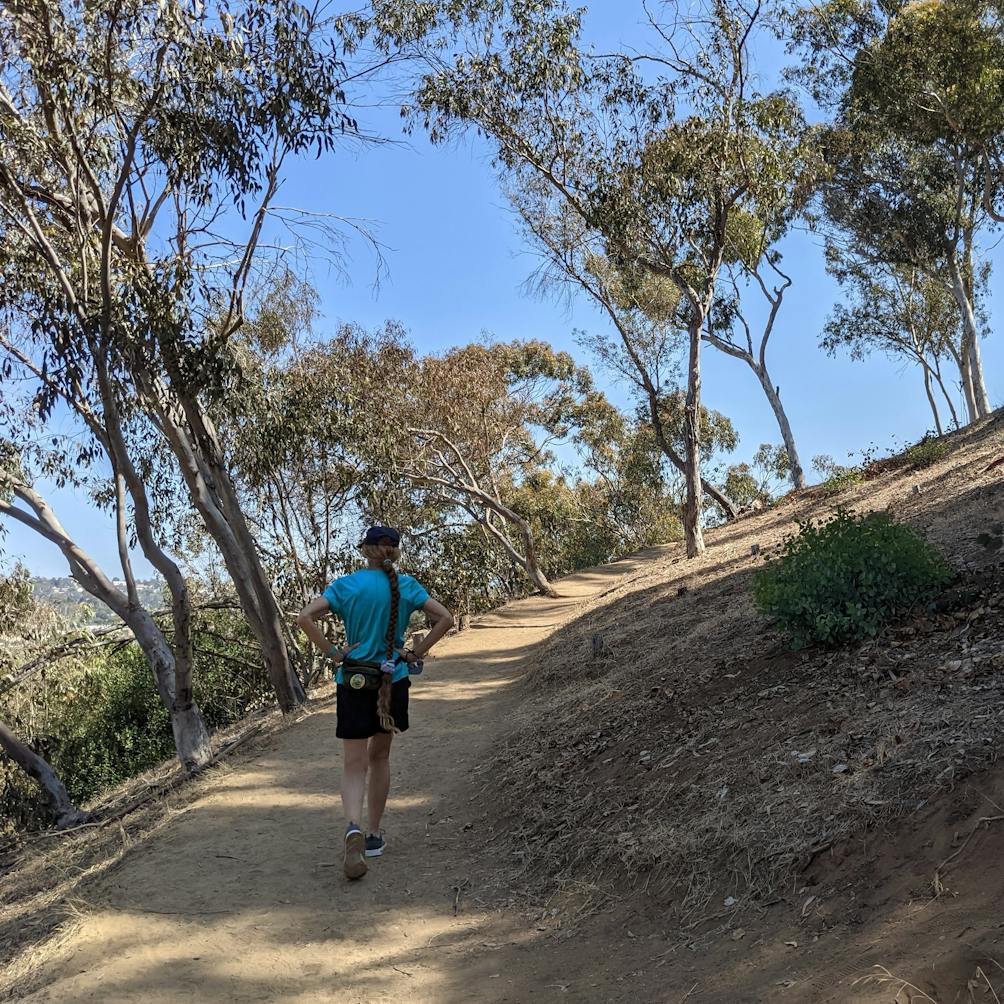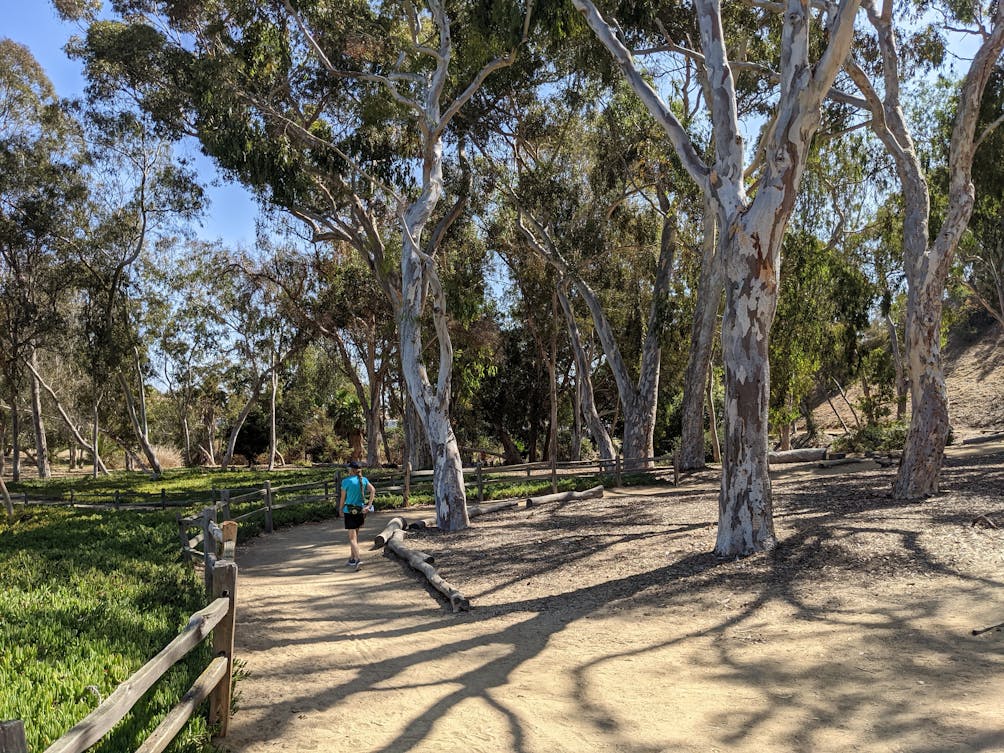 Park at the west Hosp Grove parking lot (there are two loops separated by Monroe Street) and find the trailhead next to the small playground and a "Mother Earth and Father Sky" sculpture. You'll also find a small boulder on your left (opposite the trail sign) with a plaque dedicated to nurseryman F. P. Hosp, who created the grove over a century ago. Though we know them for their landscape prevalence and medicinal value, in 1908, Hosp planted over 40,000 eucalyptus to harvest as railroad ties. However, the wood easily cracked and was deemed unsuitable. In 1986, it became the first trail system built and maintained by the city and volunteers, with reforestation and, of course, public recreation continuing today.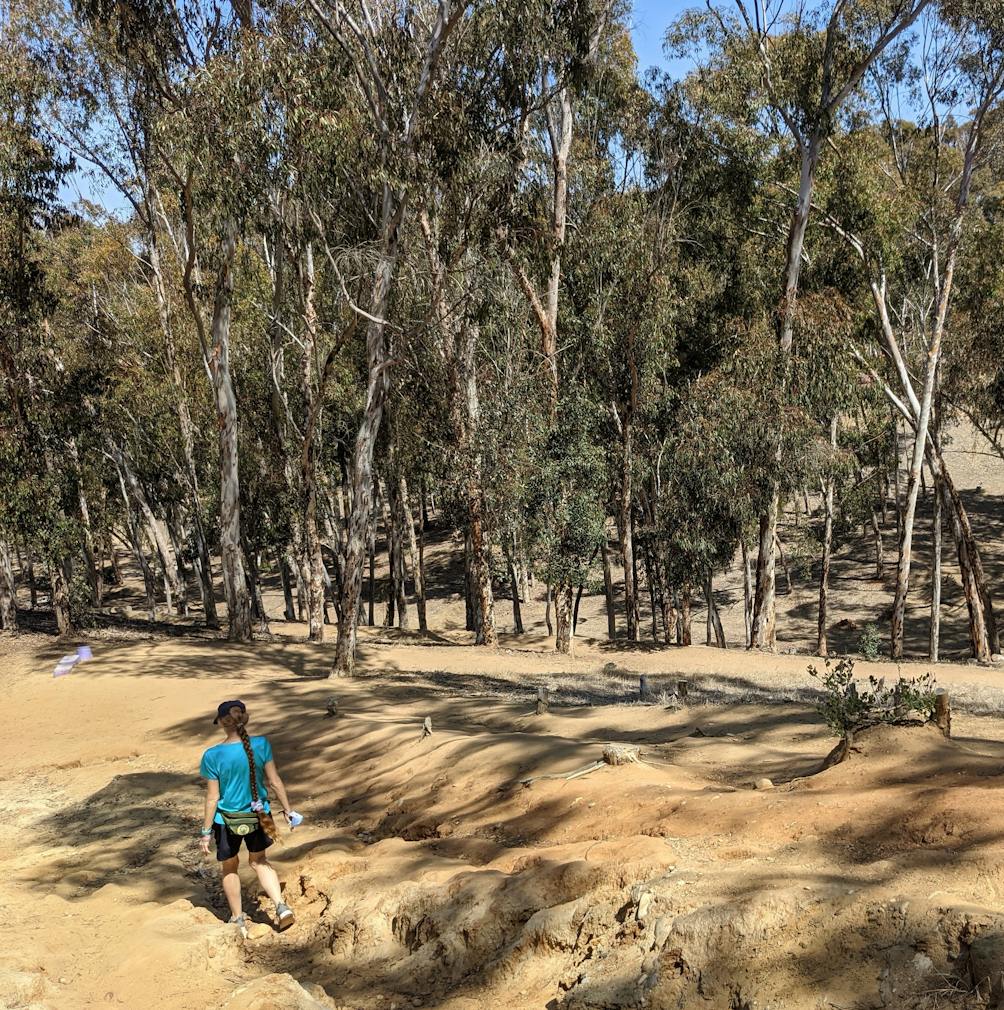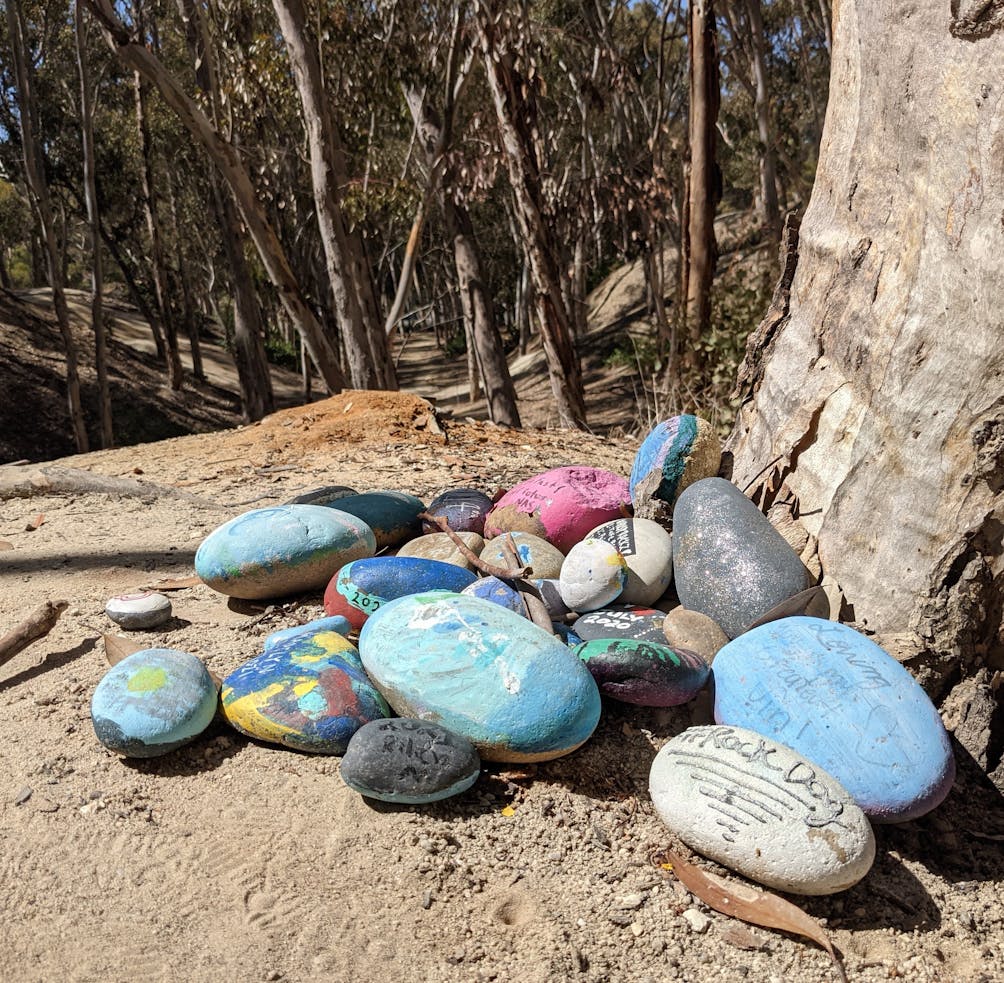 Follow the trail as it steeply ascends through the first resident specimens of the world's tallest flowering-plant genus. Look to the northwest for immediate views of neighboring Buena Vista Lagoon. Stay right at the T-junction to continue your ascent, and stay left at the next to continue your climb through the shaded non-native forest. At the next junction you can continue straight to the end of the trail, but you'll have to return and head downhill towards Monroe Street to connect with the lower trail and complete the loop. Back at Marron Road, you can cross the street at the light and enter the east grove.
Here, you'll find yet another 1.5-mile loop, although the eastern grove trail system is a bit jumbled and provides a more DIY-approach. Find the trailhead near a picnic area and head uphill for more perspectives on the thick stands of eucalyptus, and for views of the Palomar Mountains to the east. Look for a hidden painted rock garden at the northeast corner of the park before heading back to the west grove parking lot and your car. Eucalyptus bliss!
To get to the west Hosp Grove parking lot and trailhead, take the I-5 to the Las Flores Dr. exit and head west. Turn right onto Jefferson St. and head east for 0.7 mile. The Hosp Grove park entrance, lot, and trailhead will be on your right. Dog-friendly!
Story and photos by Matt Pawlik.
Bring the Outdoors to Your Inbox
Sign up for our weekly email and stay up to date on where to explore in California.
* No spam, that's a funky food!