The Wild, Wild East
Adventures in Vast and Beautiful Eastern Oregon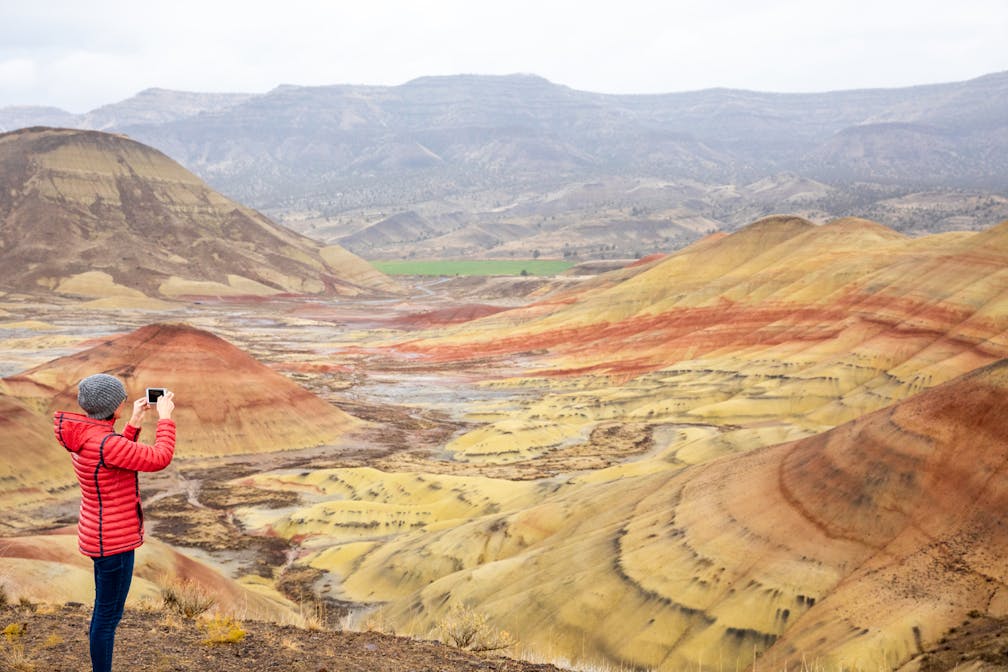 Gloriously uncrowded and teeming with terrain both sublime and rugged, Eastern Oregon is truly wild, with natural hot springs, the deepest canyon in North America, and the extraordinary Painted Hills. Go on these adventures and book local expert guides in the region to take the hassle out of planning. Find more inspiration at Oregon, Still Only Slightly Exaggerated.
Steamy and Dreamy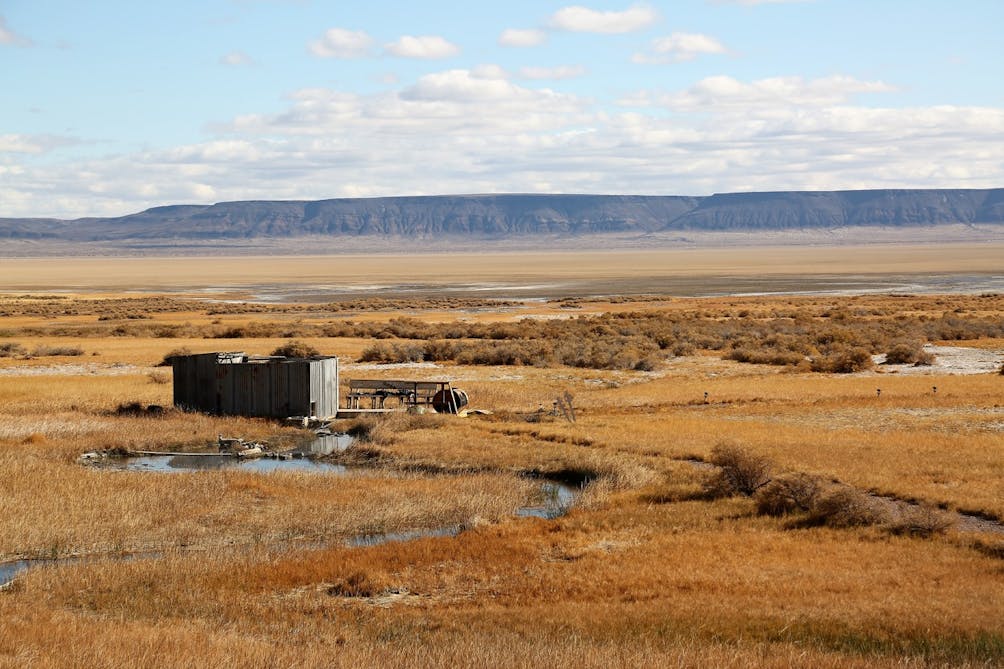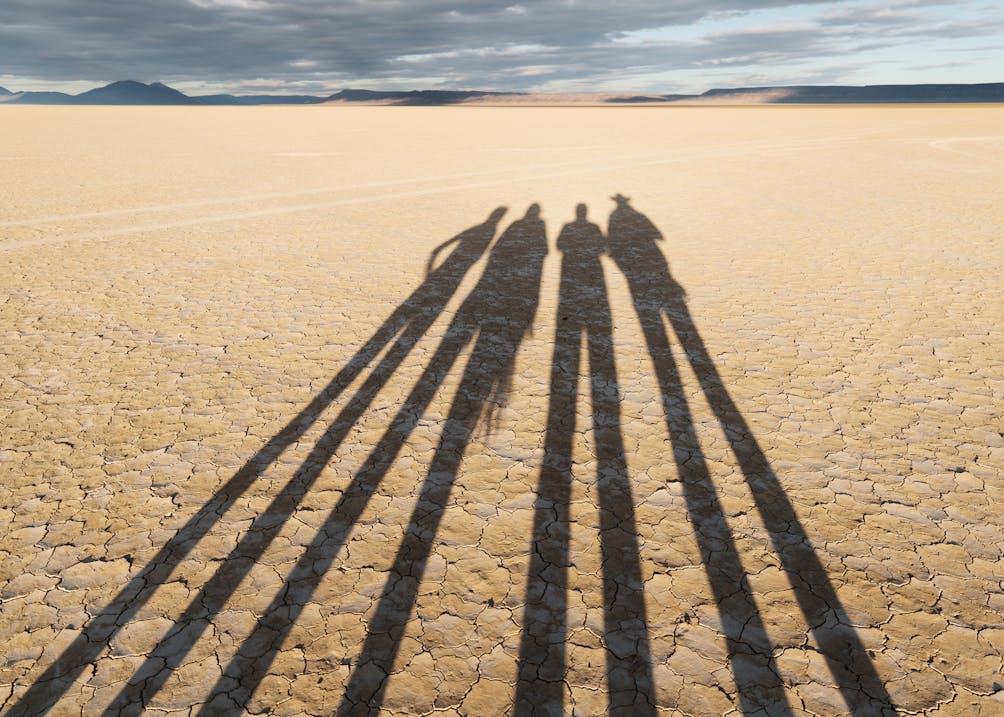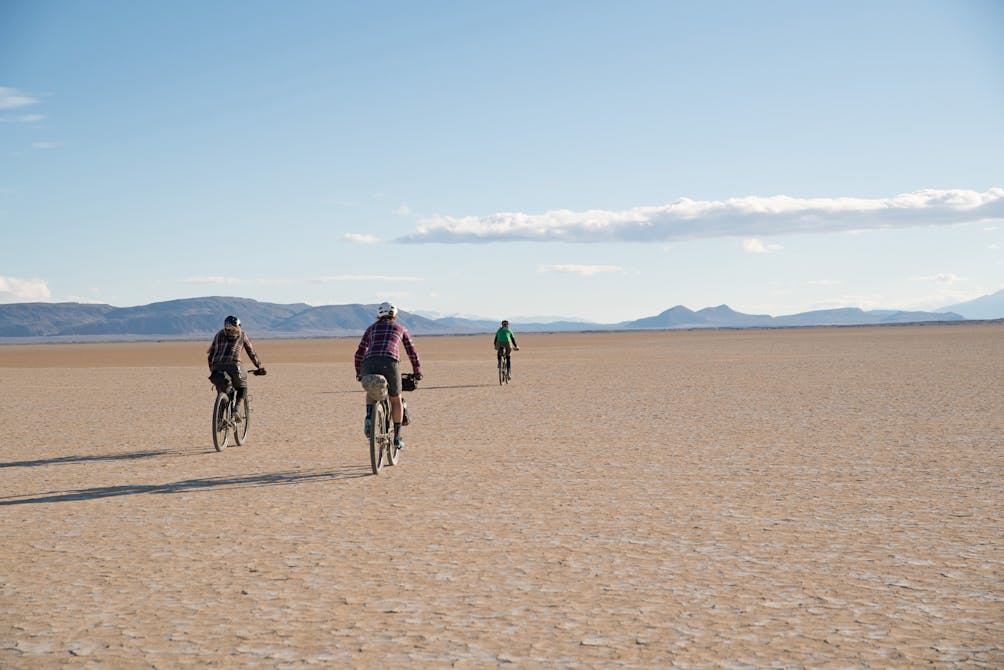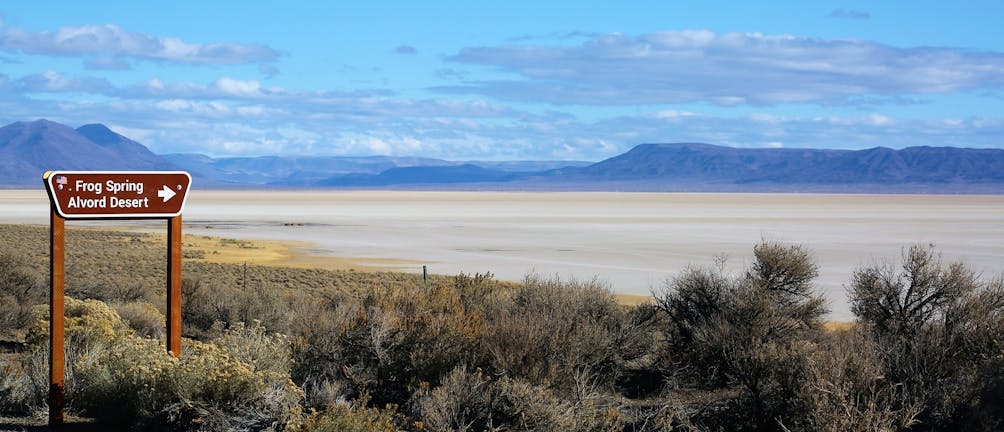 The Alvord Desert is a vast terrain of cracked sediment resembling a jigsaw puzzle pieced perfectly together to create the dreamiest of landscapes. And it doesn't get any dreamier than soaking in a hot spring backed by beautiful Steens Mountain. Find two soaking pools at Alvord Hot Springs, where the water reaches a balmy 100 to 110 degrees. Stay in one of the new heated bunker units during winter. For a bigger soaking space that's perfect for sunset viewing, try Crystal Cane Hot Springs.
More Awe-Inspiring Places in Eastern Oregon
Painted Hills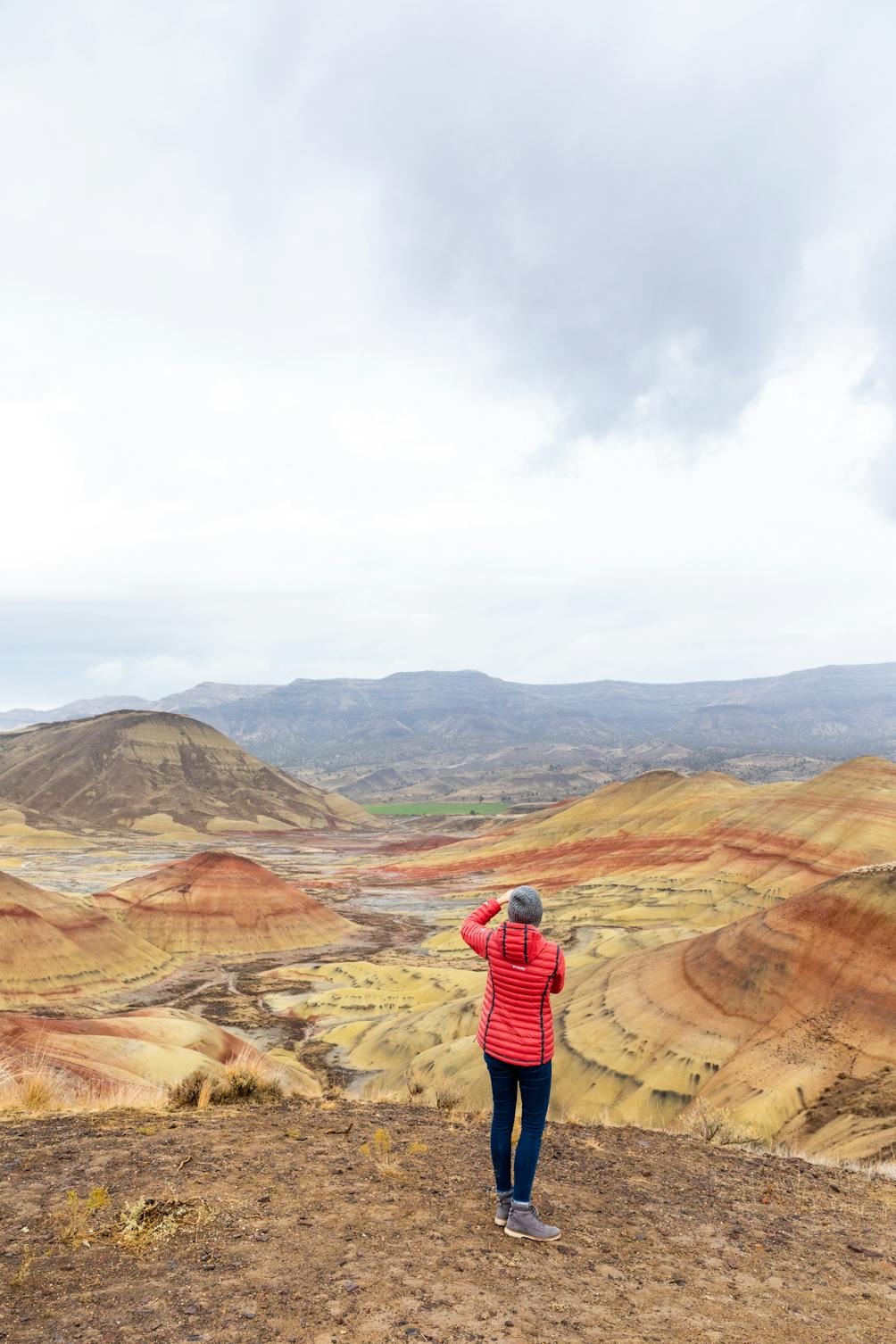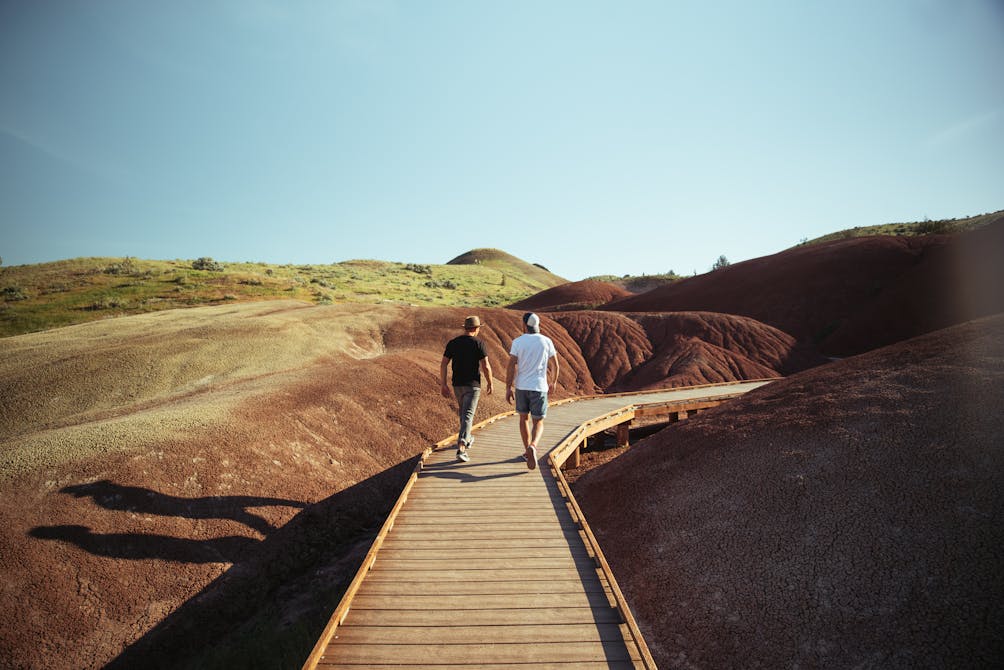 A hilly rainbow of hues shifting with the light of day is one of the most incredible sights in Eastern Oregon. Located in the John Day Fossil Beds National Monument, the Painted Hills can be viewed from a distance, or accessed more closely via five easy and short paved trails in this unit of the park alone (there are two other units in the area). Gaze in awe as the hues on the hills shift with the daylight in ribbons of marigold and amber and midnight blue. The best time for photography is late afternoon. Winter can cape the hills in snow. Water is not available here, and ideal times to visit are the cooler months.
Burger & Beer Tip: Nearby in the town of Mitchell, stop by Tiger Brewing Co. and pair a burger (including vegetarian options) with a craft IPA.
More Awe-Inspiring Places in Eastern Oregon
The Swiss Alps of Oregon!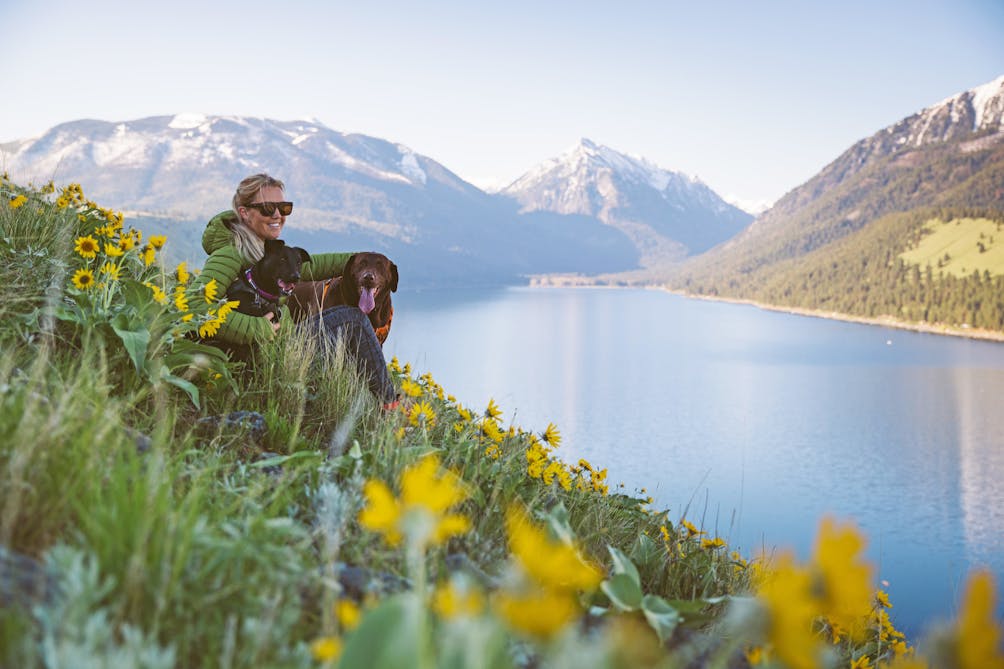 Oregon's "Little Switzerland" is big on natural beauty. More commonly known as the Wallowa Mountains, this magnificent wilderness runs wild, from rivers and summits to seasonal sensations like wildflowers. Its namesake lake is central to the surrounding scenery, which is the ancestral homeland of the Nez Perce tribe. In late spring, early summer, or autumn, embark on a 10-mile hike with waterfalls and wowing vistas via Hurricane Creek Trail, or make it a family day by taking the tram to the top of Mount Howard for panoramas, hiking trails, and a meal at the Summit Grill & Alpine Patio. You can access the Hells Canyon Scenic Byway from here as well, to witness the deepest river gorge in North America. Go jet boating or fishing with the expert outfitters at Hells Canyon Adventures.
Homespun Pendleton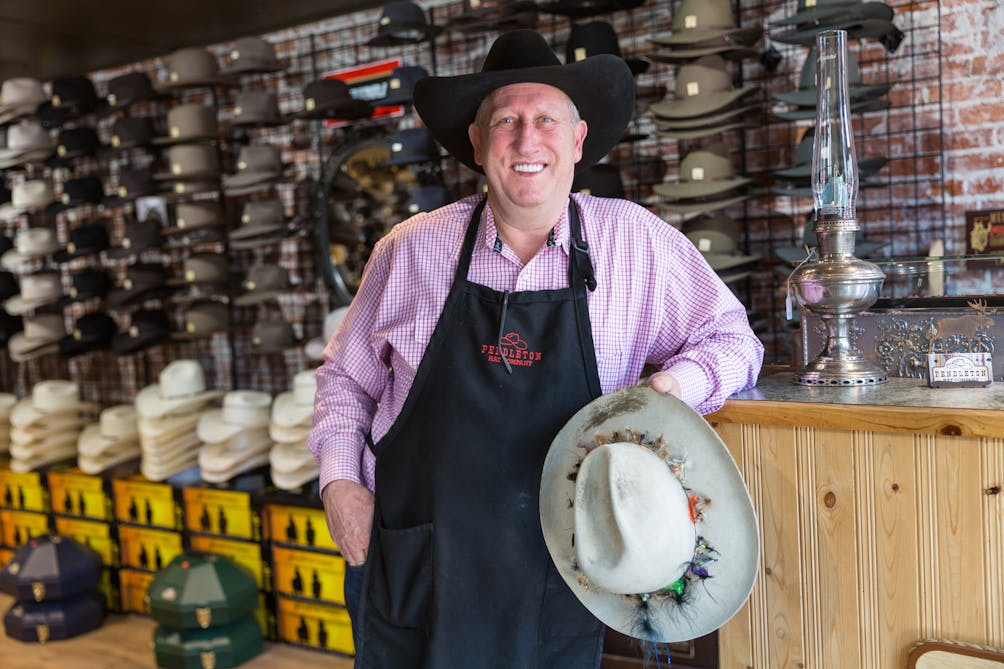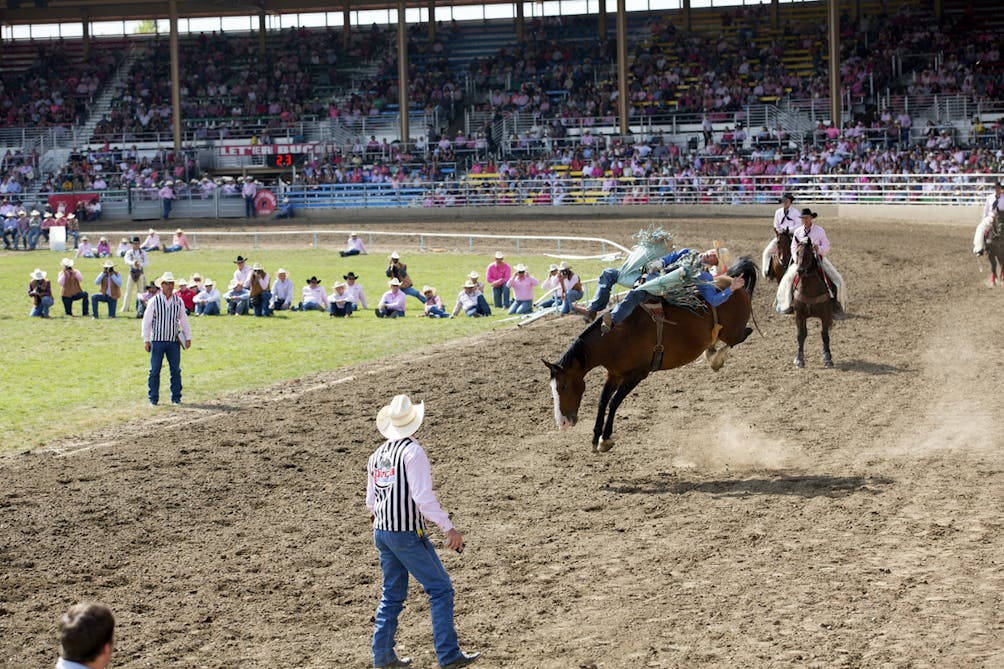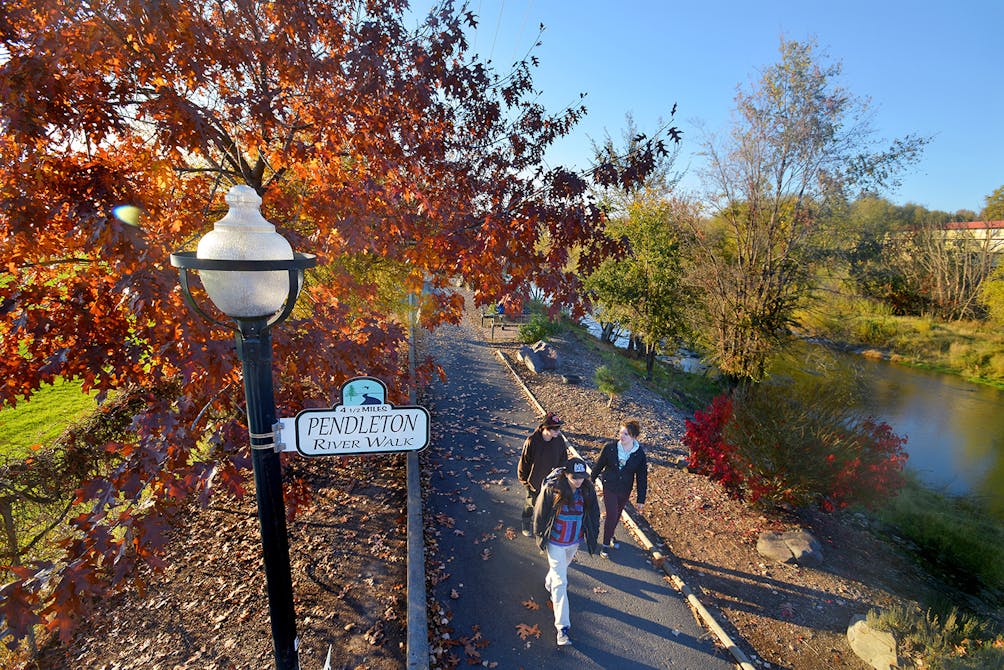 If the first thing that comes to mind when you hear Pendleton is the beautiful and distinct wool blankets, you'd be correct that Pendleton is where this magic is spun … but there's a whole lot more to weave into a trip here. Pendleton was named a 2021 Top 10 Western Town in the country for good reason. With the Umatilla River running through its downtown, Western history runs deep, including the Cayuse, Umatilla, and Walla Walla tribes who lived in the area for over 10,000 years. The annual Pendleton Round-Up is legendary, and craftsmanship among locals is beautiful, from exquisite woolens to the best leather boots—not to mention delicious beer and whiskey. Get a glimpse of the town's infamous history on the Pendleton Underground Tour.
Photo credits: Travel Oregon, Central Oregon Film Office, Mountains Legacy, Elena Pressprich, Joni Kabana, and East Oregonian.
Bring the Outdoors to Your Inbox
Sign up for our weekly email and stay up to date on where to explore in California.
* No spam, that's a funky food!