Secret Blooms
Hidden wildflower hikes on the Palos Verdes Peninsula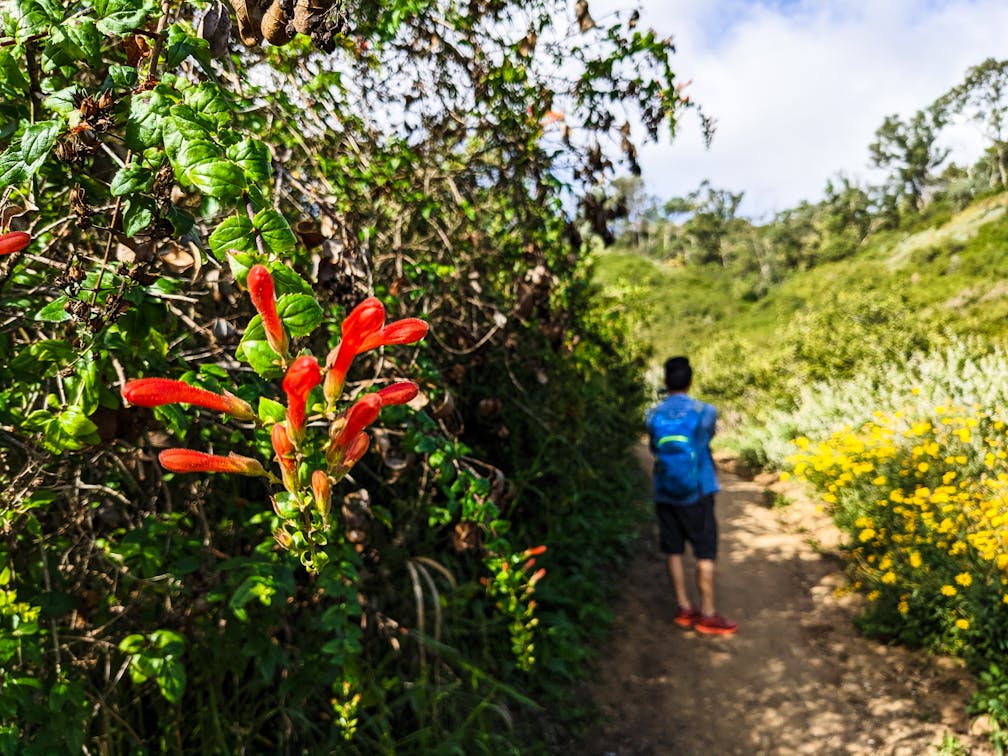 Ready to put your mettle to the petal? How about a zoom through some blooms? This weekend, it's time to put the "wild" in wildflowers and flow through some flora on two short and sweet-smelling saunters in coastal haven Palos Verdes: a 2-mile trek through the hidden 51-acre oasis of George F. Canyon Preserve, and a 1.25-mile quickie through the neighboring Linden H. Chandler Preserve.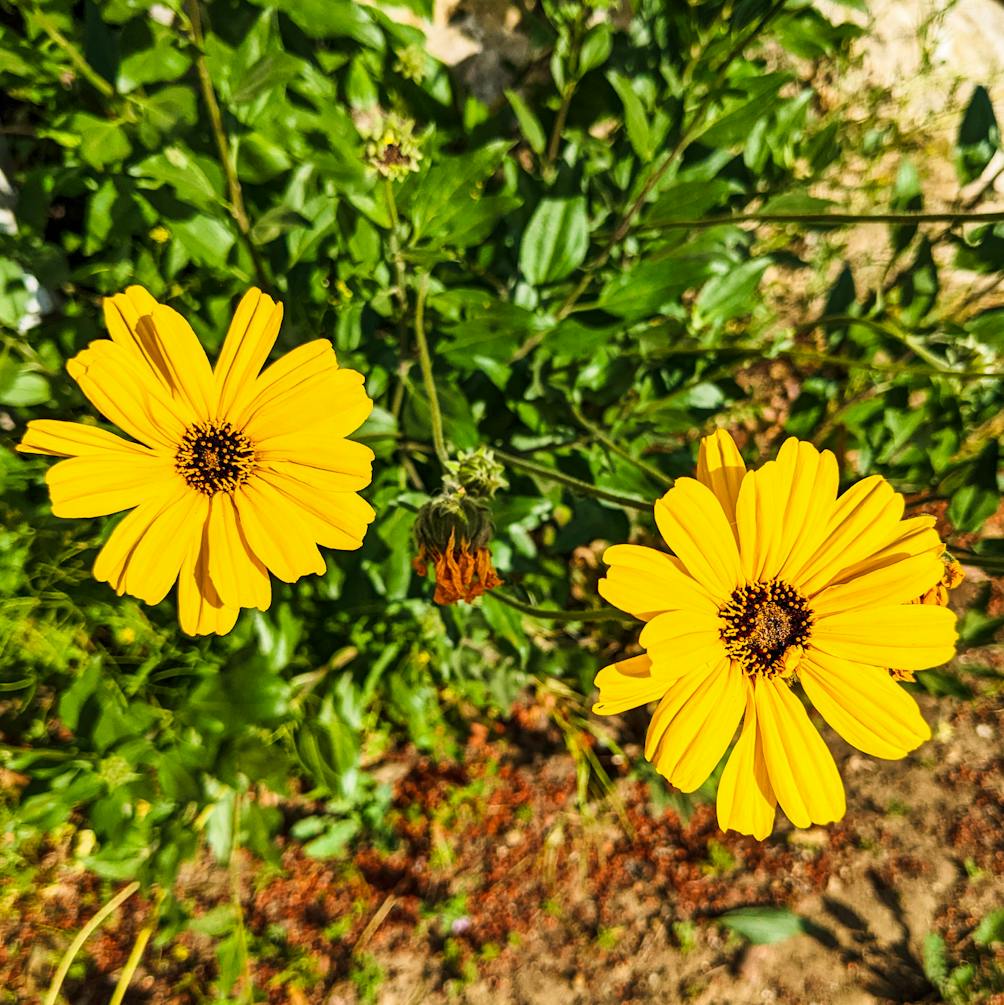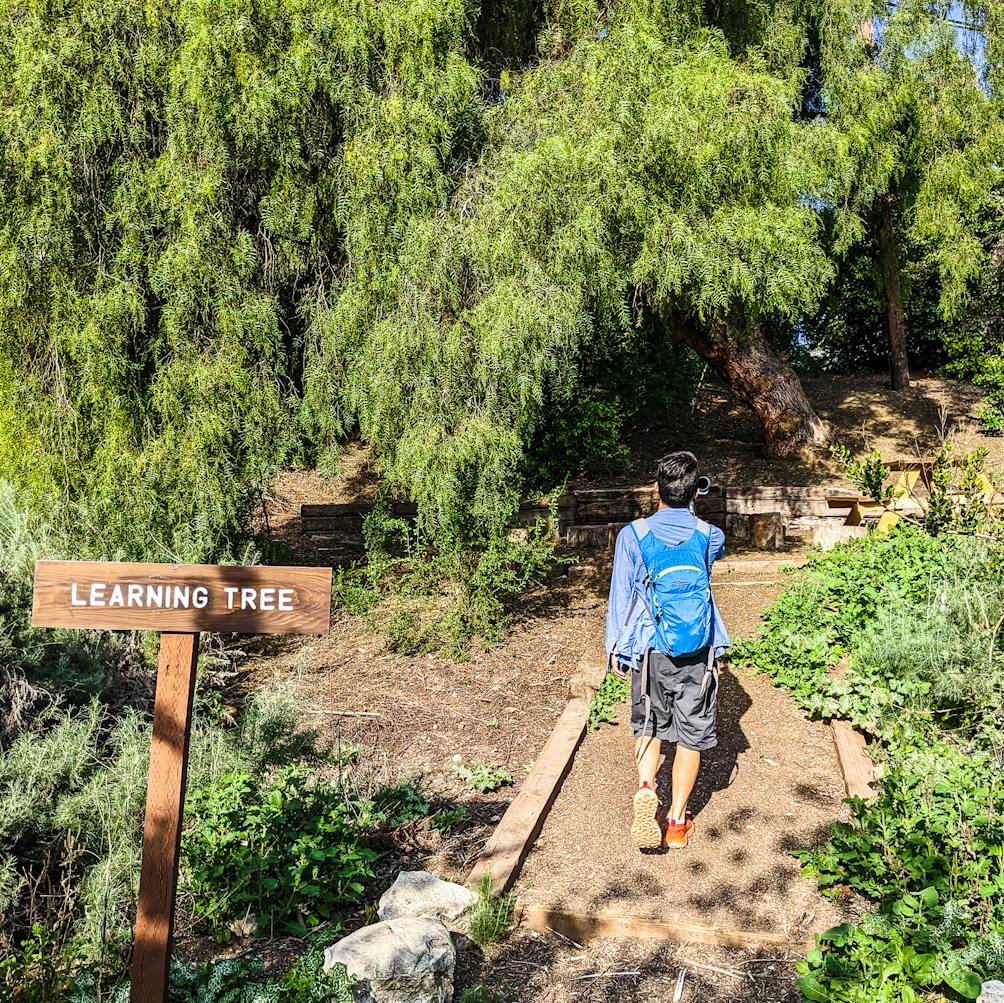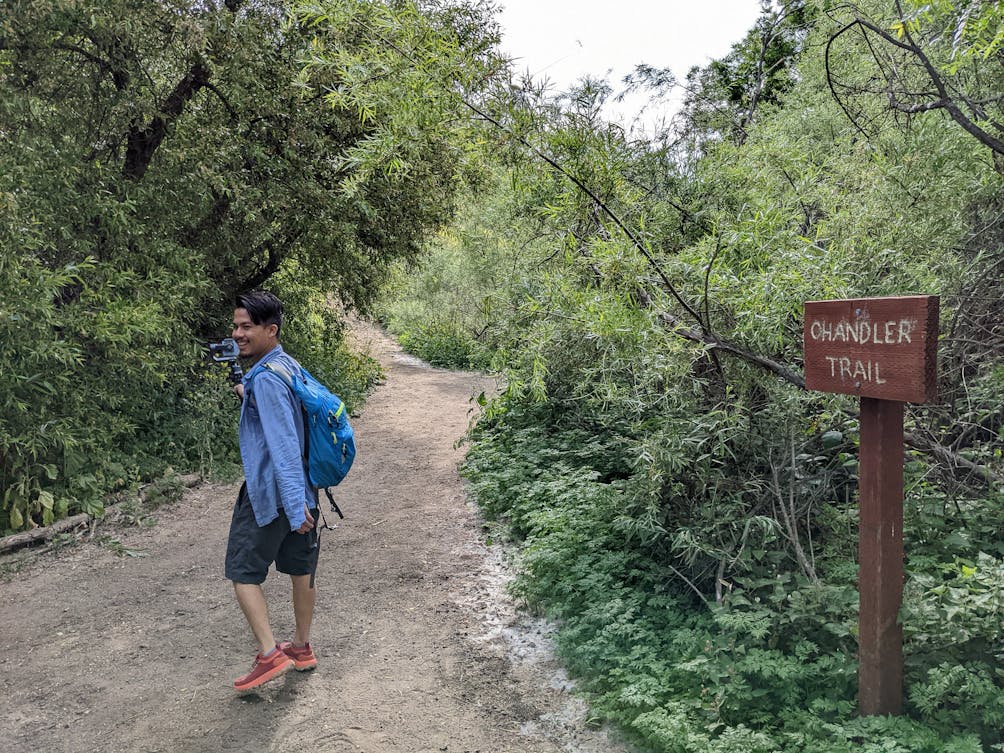 Start at the George F. Canyon Nature Center (Fridays 1 to 4 p.m., Saturdays and Sundays 10 a.m. to 3:30 p.m.) and find the trailhead behind the building. The narrow path descends immediately into this secret canyon with a massive amount of mustard plants. The mustard plant looks really pretty in pictures, but it's actually an invasive plant that starts growing in winter, with deep roots and thick stalk that make it hard for native plants to thrive. To your right is a brief spur trail to the "learning tree," which is a great place for a picnic in some shade. As you walk parallel to a dry streambed, blooms of yellow California brittlebush, bright orange nasturtiums, and purple radish flowers greet you. You'll also find plenty of charming boardwalks and interpretive signs along the trail detailing the park's residents and history.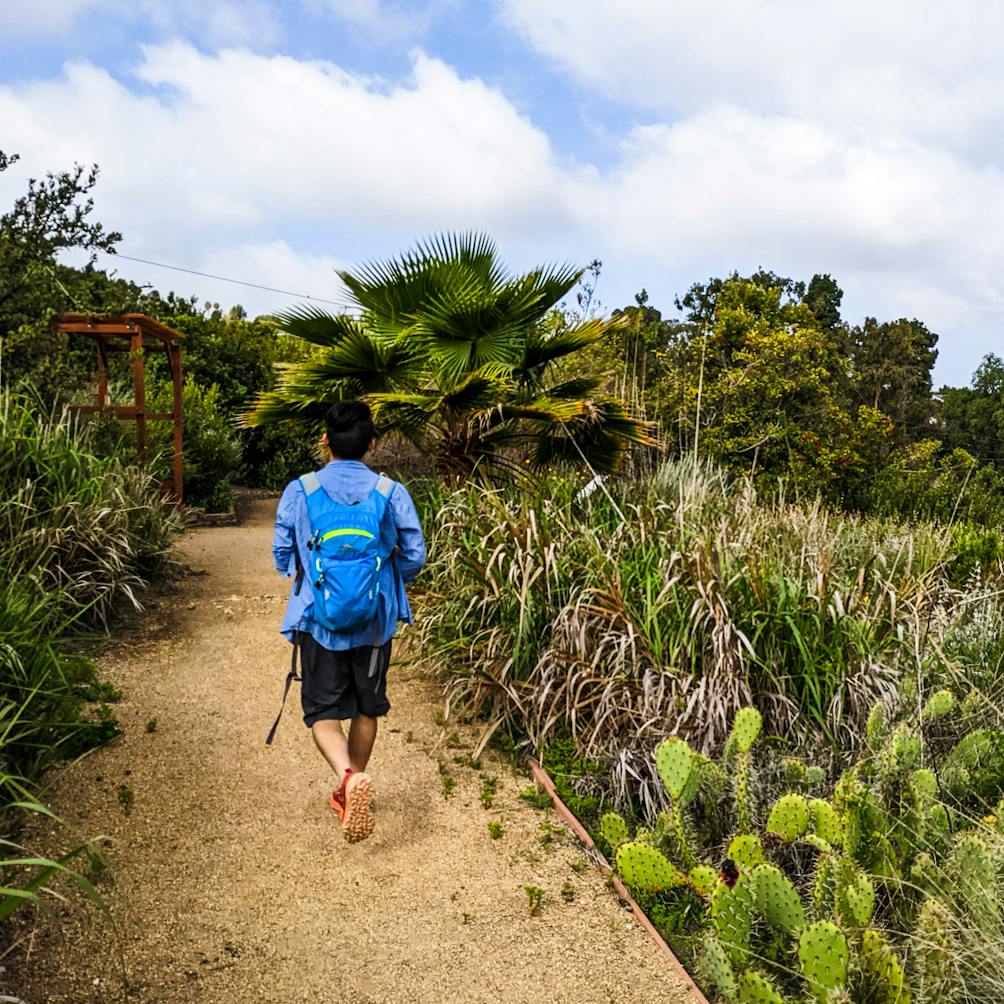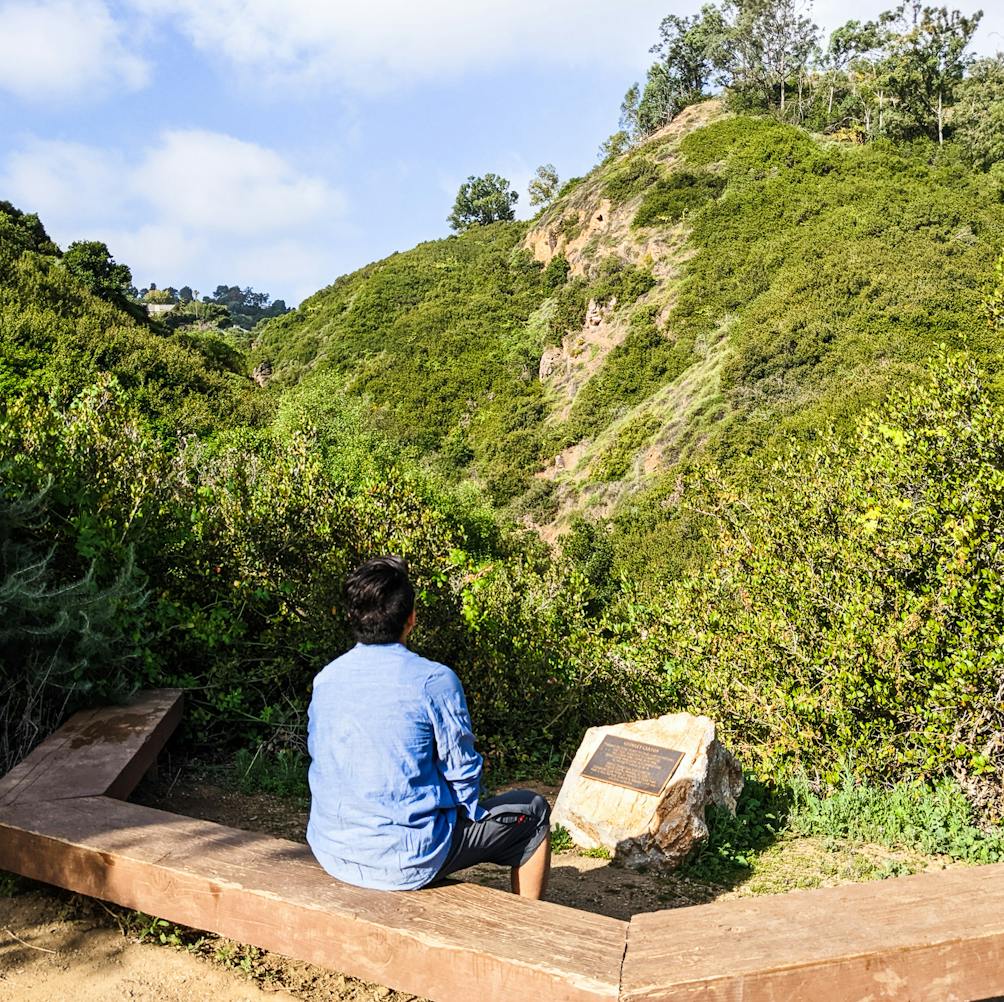 Take a right, passing up the native garden for now and you'll soon ascend nearly 300 feet to the park's apex, where Indian paintbrush and incredible vistas of the canyon greet you. Head back the way you came, but make a stop at the native garden on the way back for more blooms (including purple favorites like striking lupines, both island pitcher and purple sage, and dense offerings of prairie verbenas) and informative signs.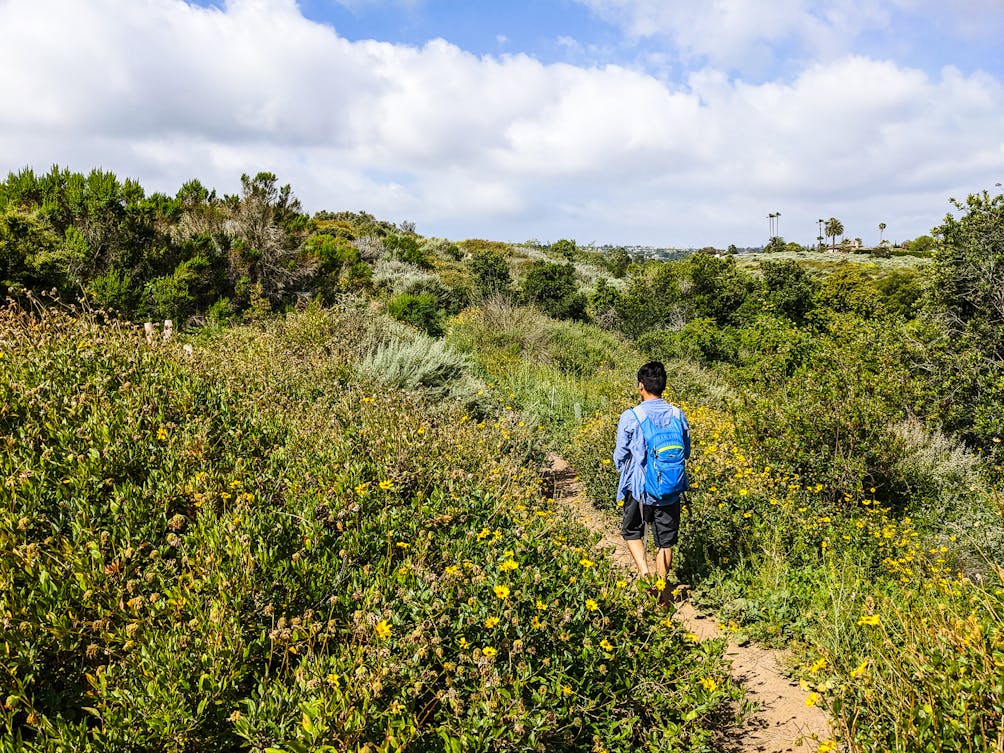 Return to your car and drive five minutes to nearby 30-acre Linden H. Chandler Preserve, an even more hidden gem! Find the unassuming trail behind the baseball field and head east to start your figure-8 loop. The trail climbs 160 feet in just a quarter mile, so it's a nice workout with rewarding flower-filled views (listen for local peacocks too!).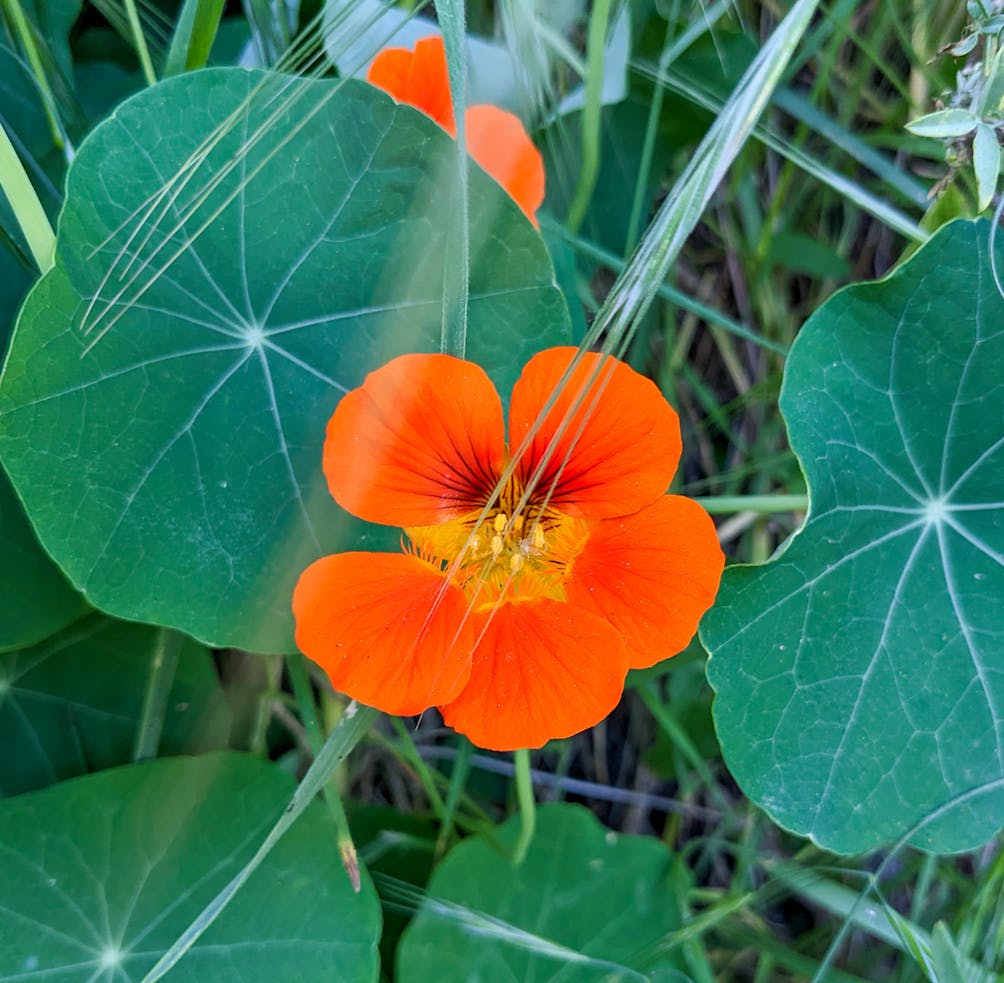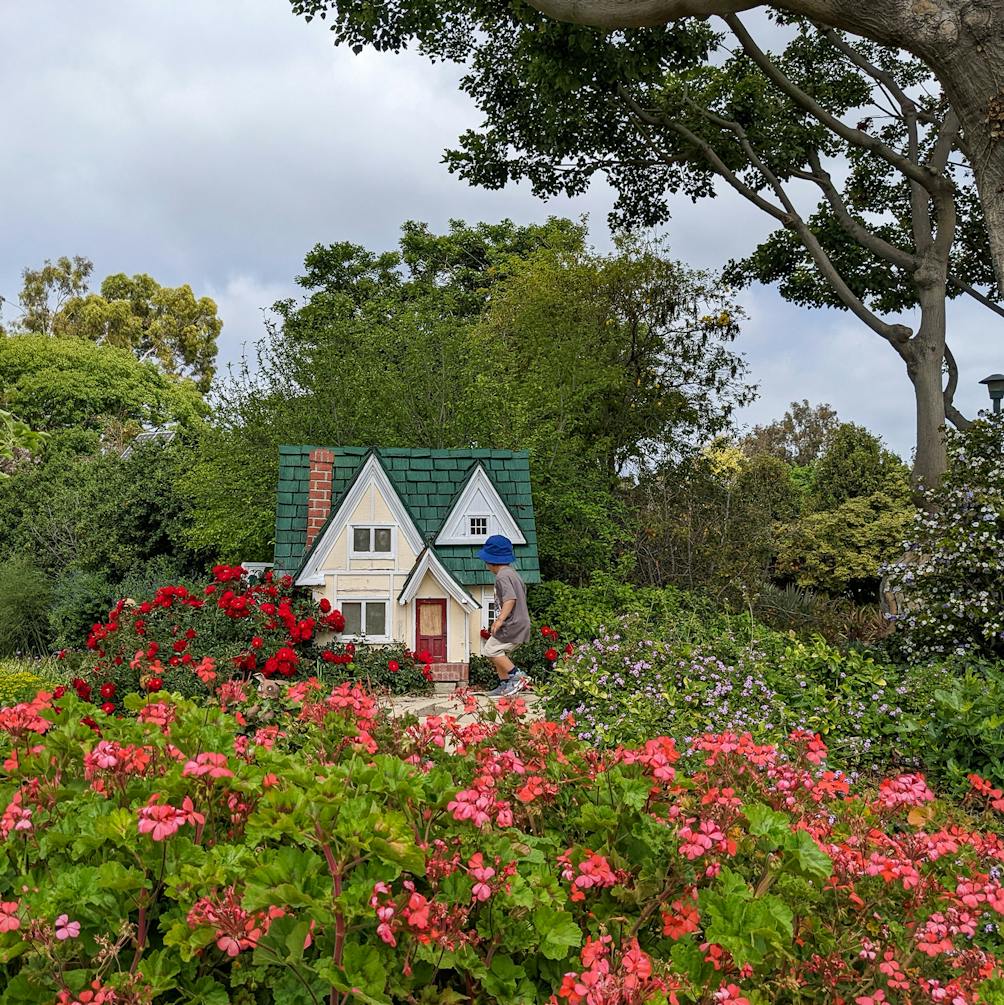 The trail eventually loops back. Pass your first junction on the left and head for the one on the right that climbs again to another vista point, this time looking north at the surrounding suburbia. This is the empty saddle trail (yes, the only others here are likely the equestrian kind) and it features the oft-forgotten bright blooms of white lupine. You'll also spot crown daisies, radish flowers, cape leadworts, and the cute little orange blooms of Menzies' fiddleneck.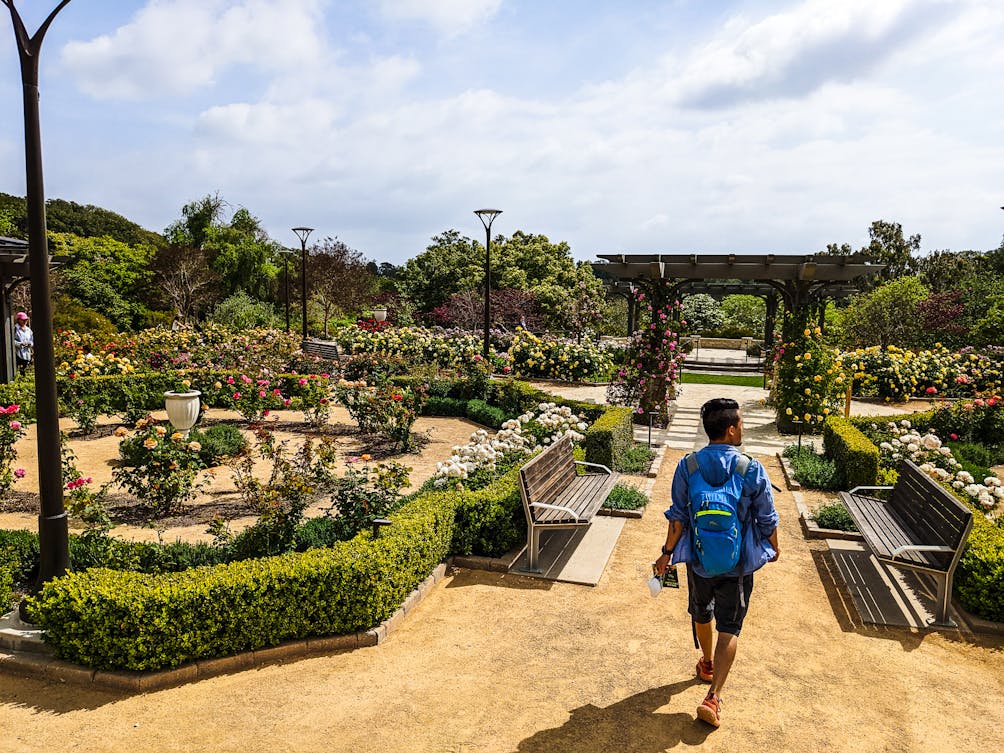 BONUS BLOOMS: After returning to your car, if you want more flower power, head to nearby South Coast Botanic Garden ($15), an 87-acre escape that features over 2,500 plants and a seasonal butterfly experience. It's a real bloom boom and makes the perfect trifecta!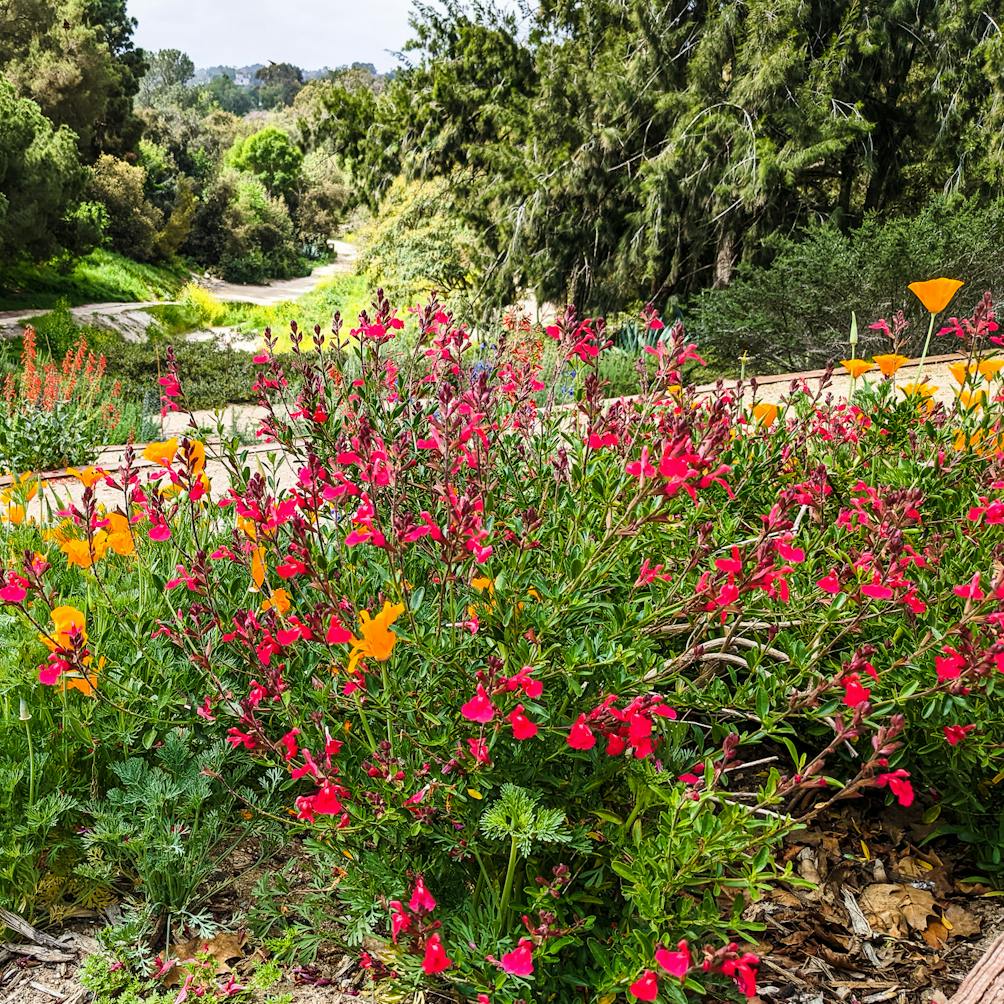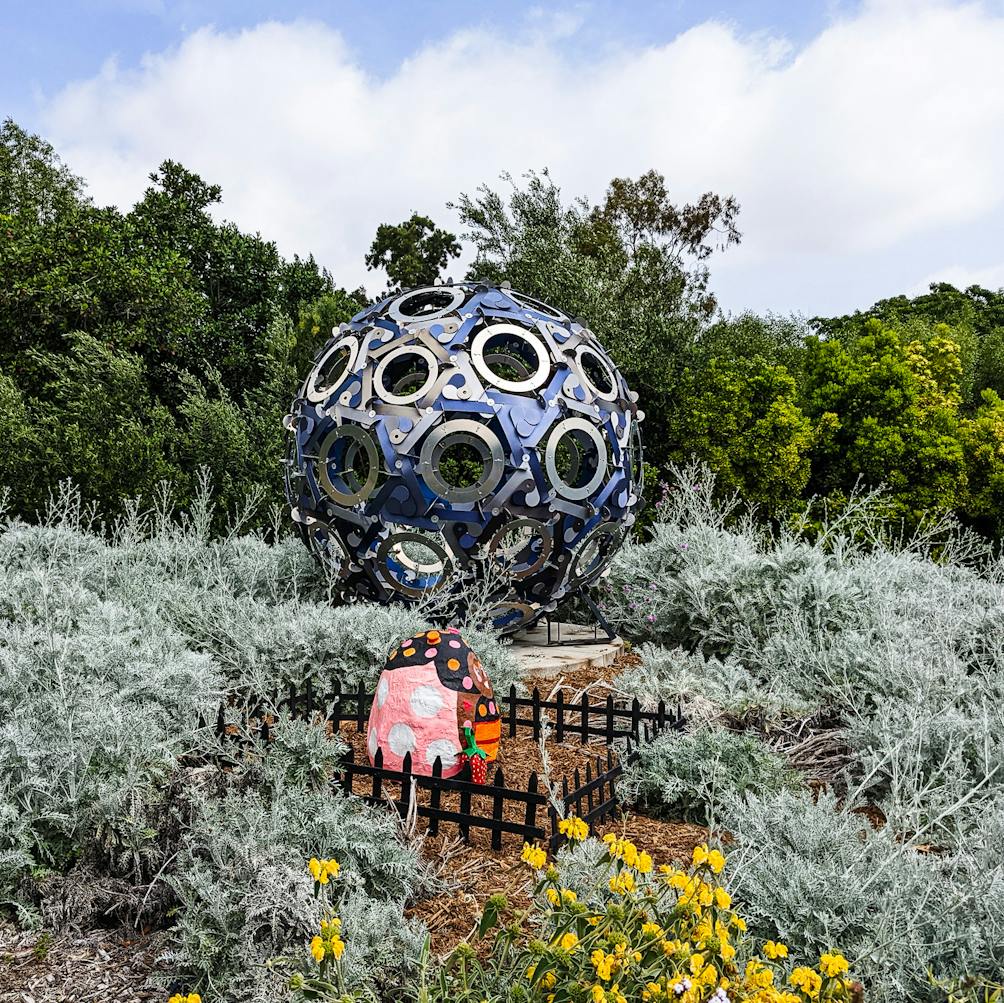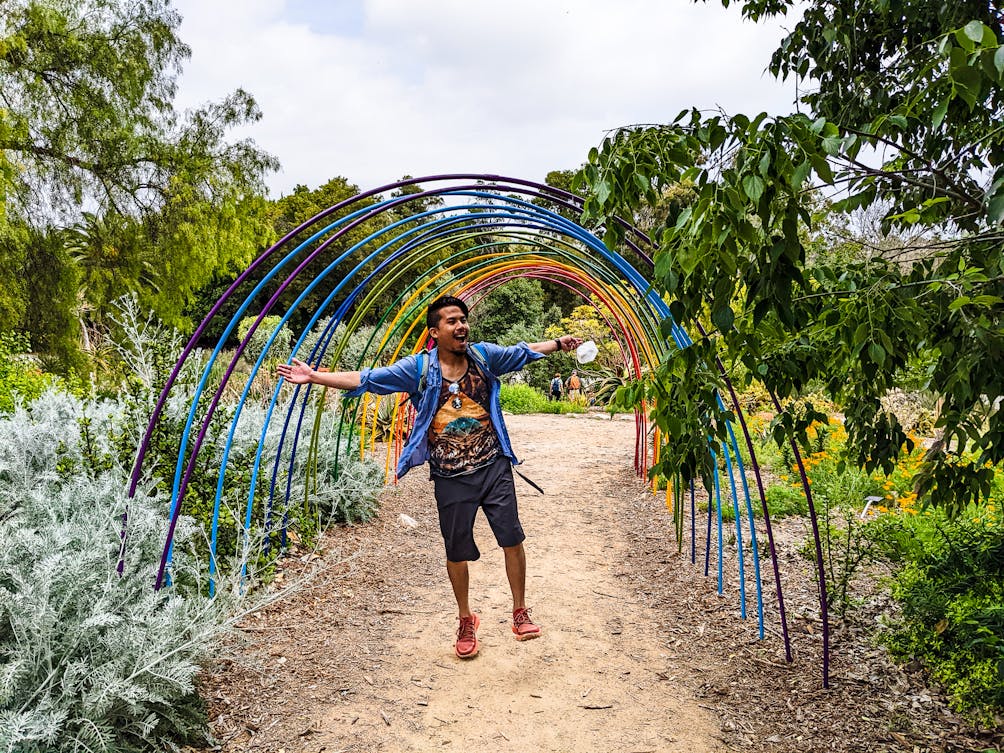 To get to the George F. Canyon Nature Center and Preserve, take the CA-110 to the CA-1 (PCH) and exit, heading west. After 1.5 miles, turn left onto the CA-213 and take that for 0.8 mile. Then take a right onto Palos Verdes Dr. After just over a mile, the preserve and parking lot are on your left. The preserves are dog-friendly! No dogs at South Coast Botanic Garden.
Story and photos by Matt Pawlik, @mattitudehikes
Bring the Outdoors to Your Inbox
Sign up for our weekly email and stay up to date on where to explore in California.
* No spam, that's a funky food!