Trio of Trails
Hike a classic circuit of short trails in Joshua Tree National Park
Get into Joshua Tree National Park early and hit the classic circuit of short trails before the crowds arrive. We recommend starting at the west entrance and driving to the Hidden Valley trailhead.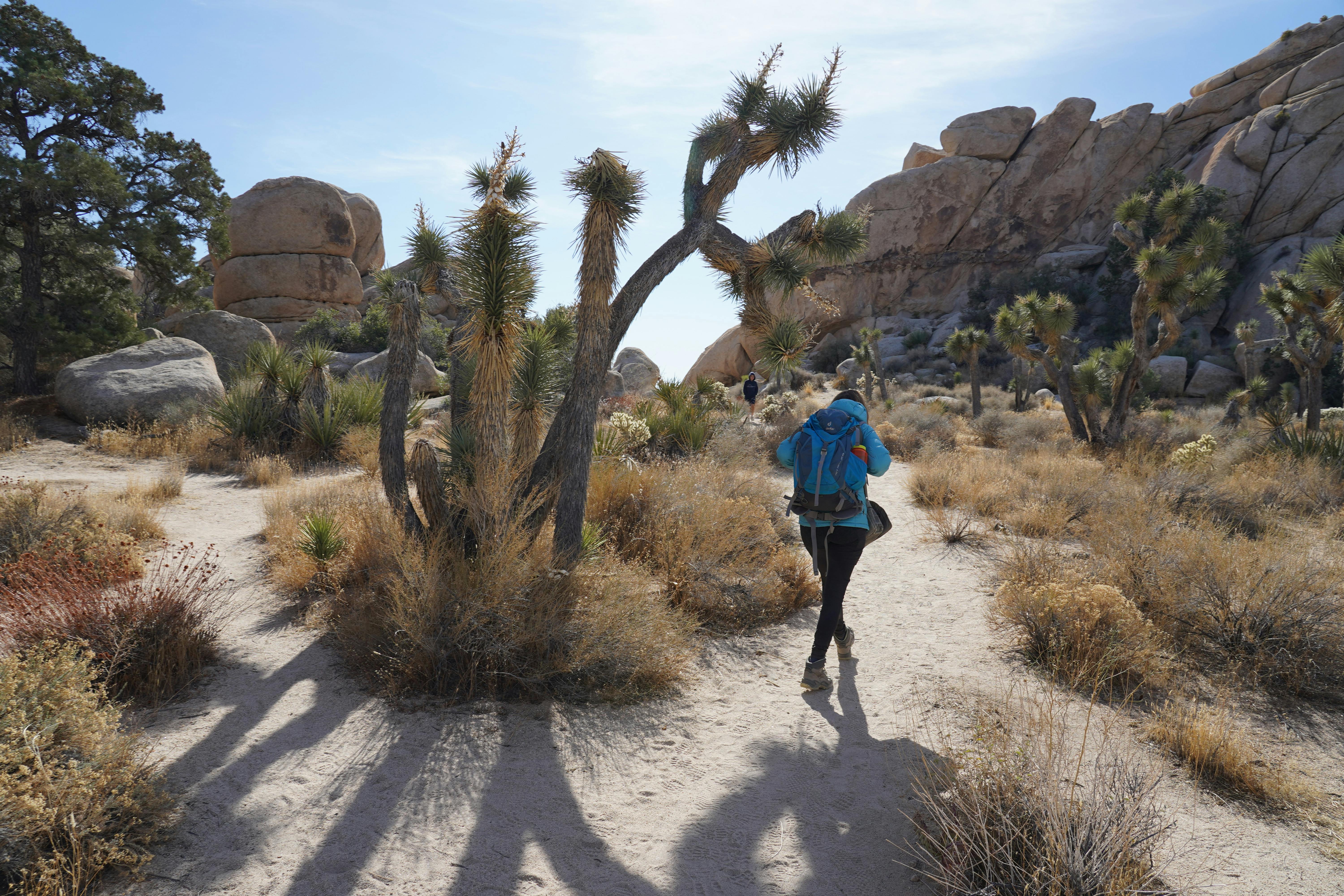 This 1-mile loop is an amphitheater and playground of boulders. The trail winds through a bounty of cactus, pinyon, juniper, and—of course— Joshua trees, with their spiny tops and branches artfully molded by nature in whimsical contortions.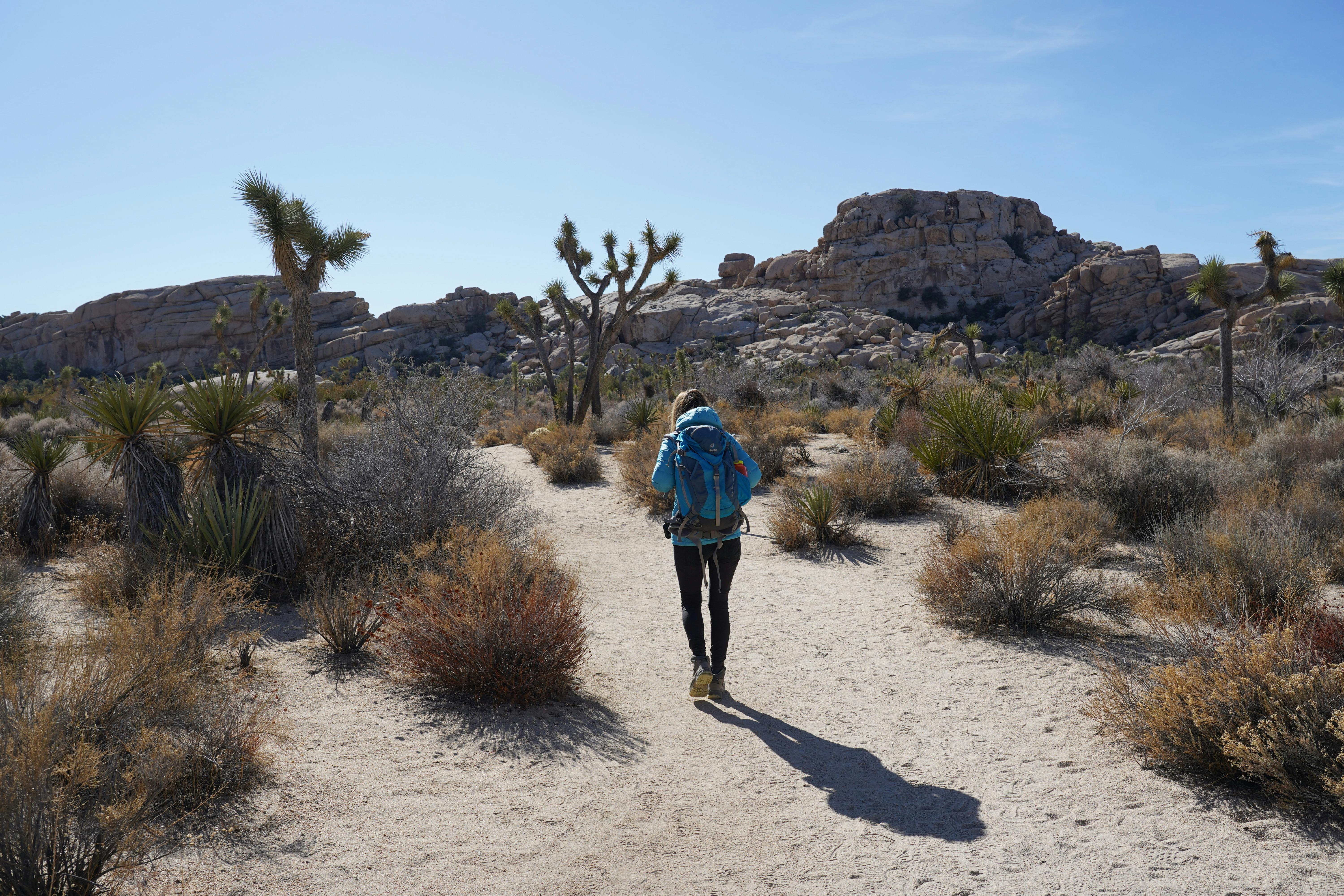 Hike the loop, scamper up boulders for bird's-eye views, and watch as rock climbers scramble to the tip-tops of narrow rocks.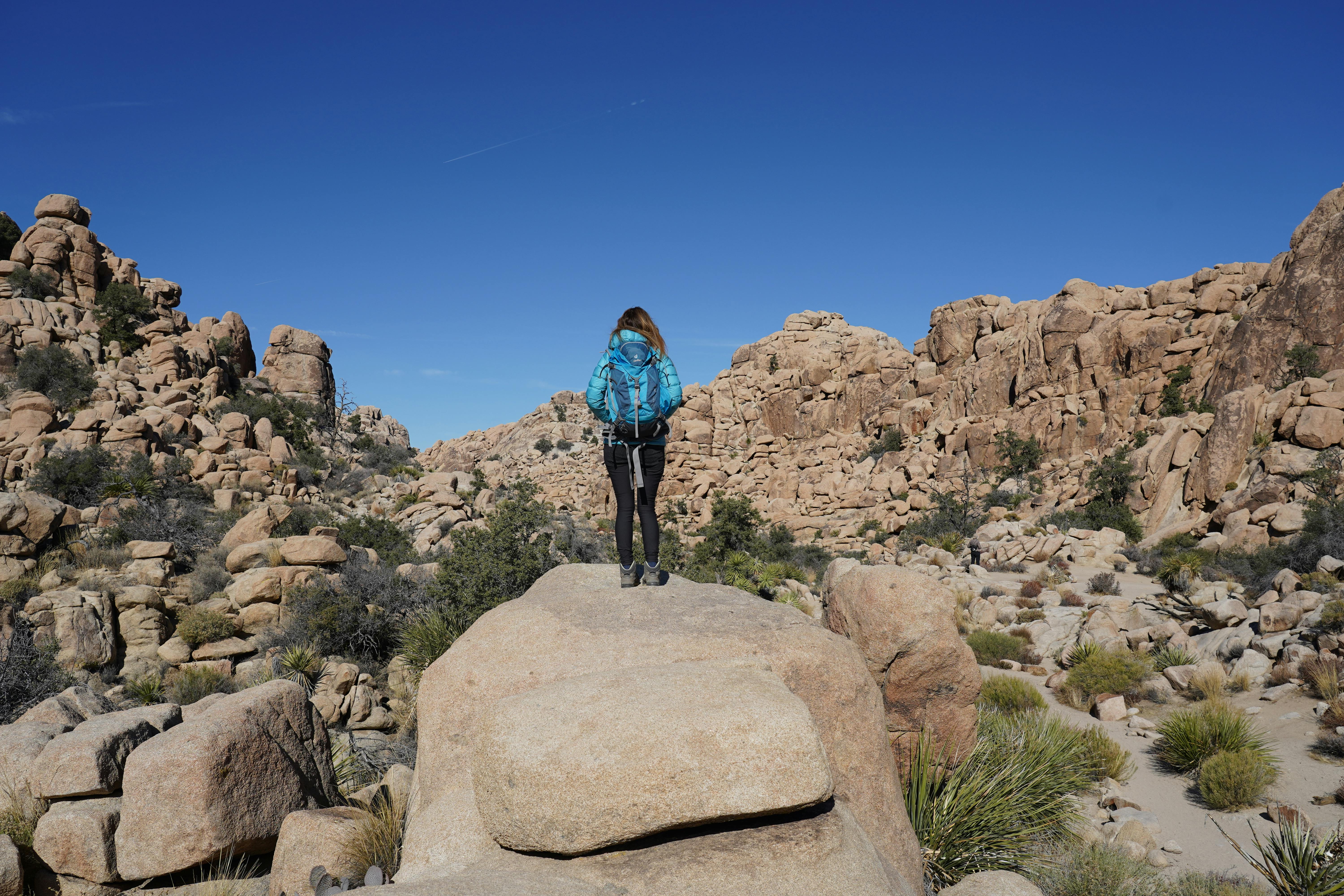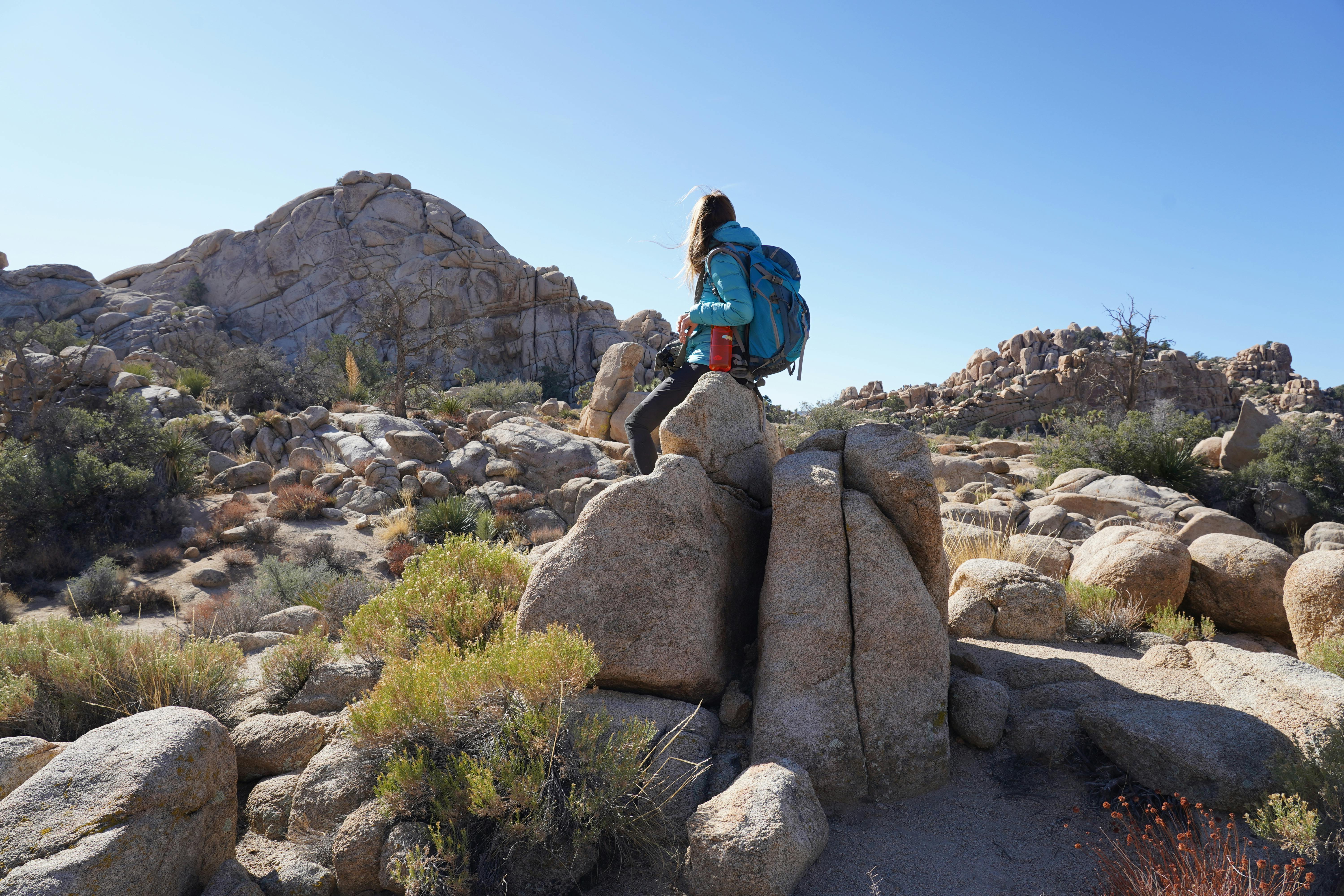 Next stop: Barker Dam Loop, just 5 minutes away by car. The trail is 1.5 miles among smooth rock face, stacks of boulders, and fields of Joshua trees. If you're really lucky, maybe you'll see a bighorn sheep, though you're more likely to see the ancient petroglyphs at the end of the trail.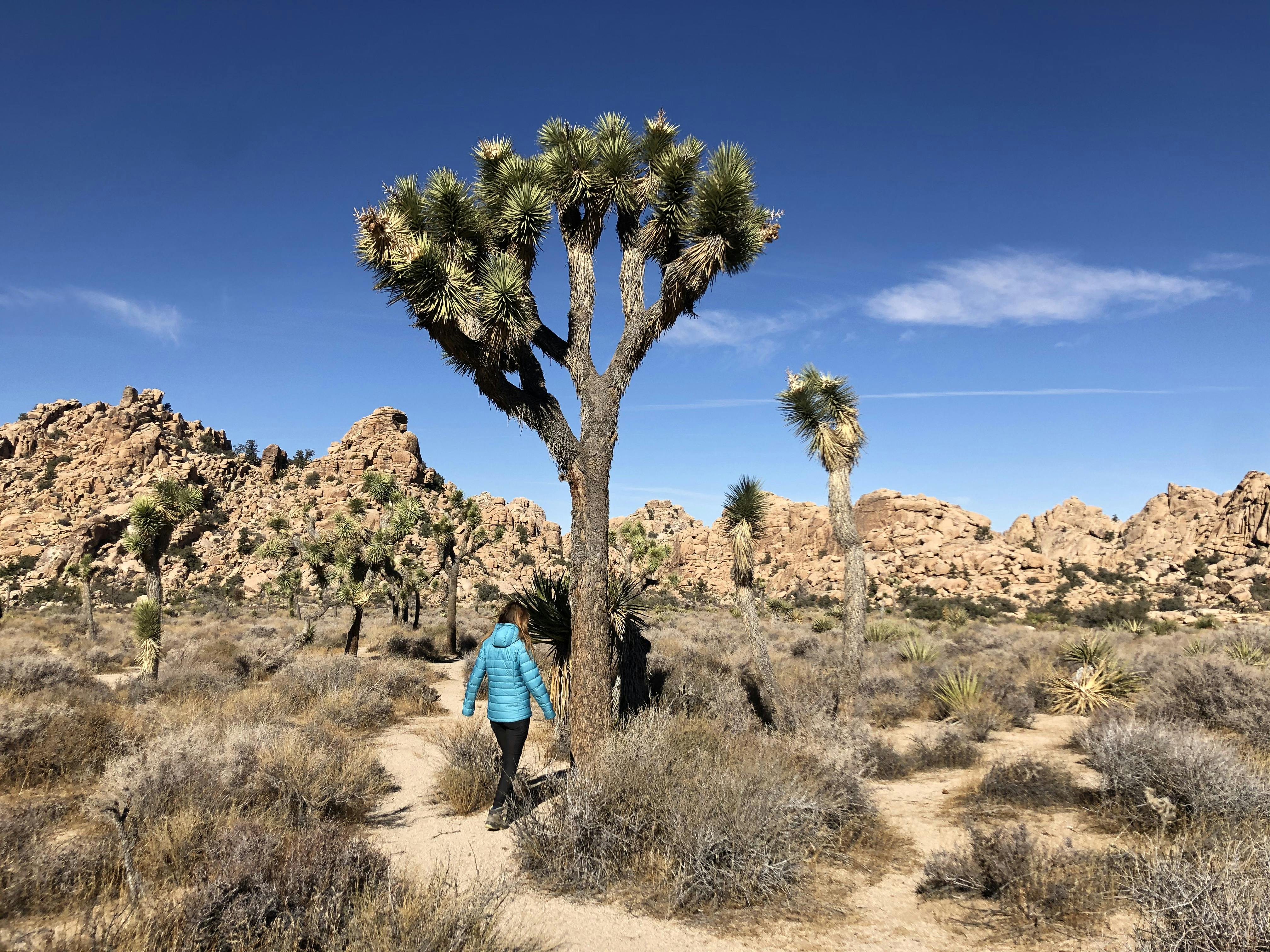 Onward to the third stop: Keys View. This is a good spot for having a packed lunch. At first it feels like drive-in scenery, and it kind of is! As the main overlook in the park, Keys is just a short walk up from the (often crowded) parking lot. Do it anyhow, and snap your selfies overlooking the Coachella Valley, the Salton Sea, and Palm Springs' impressive Mount San Jacinto.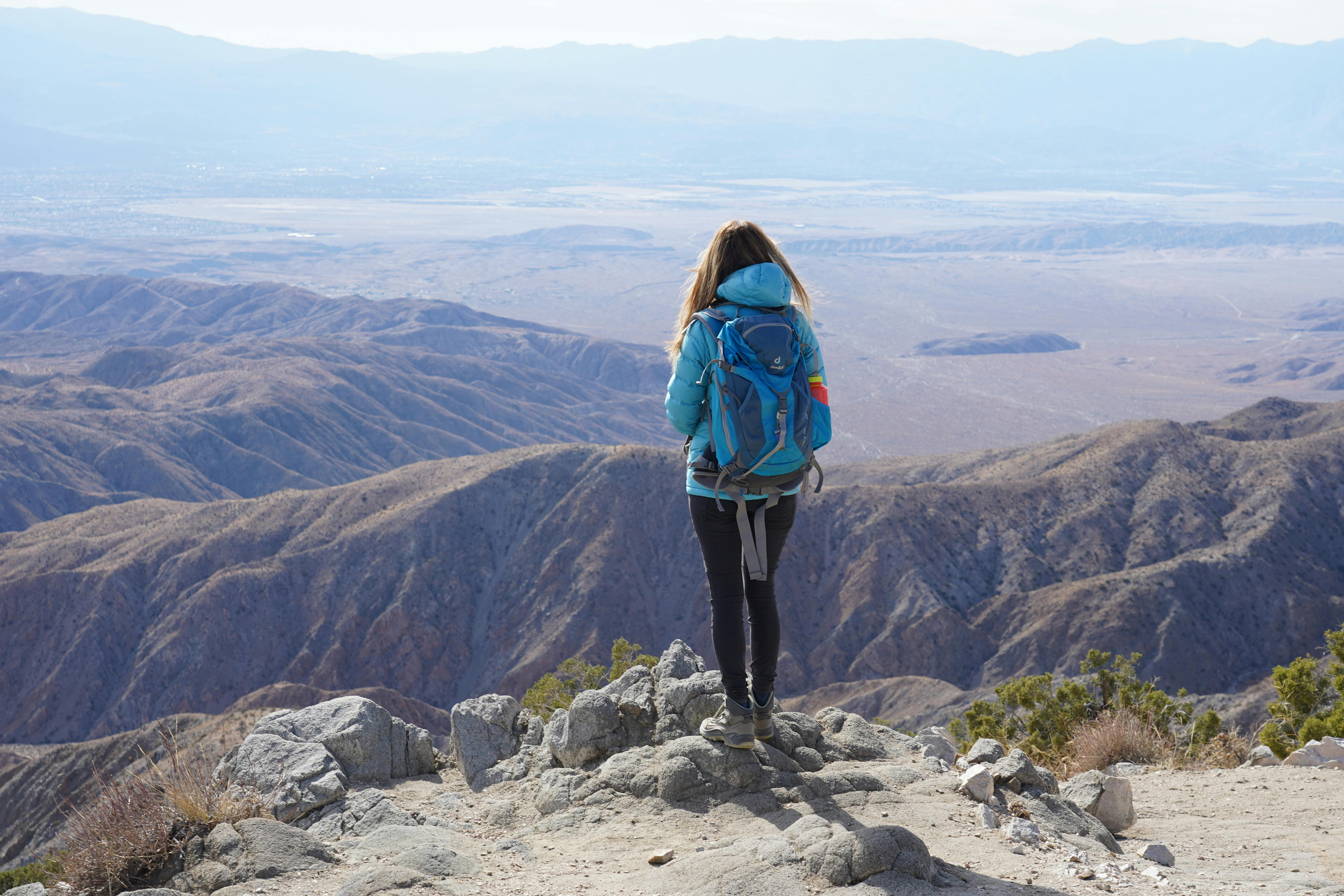 Make a stop at the visitor center just outside the west entrance to the park. Pick up a map and talk to a park ranger. No dogs.
WHERE TO EAT & STAY:The town of Joshua Tree maintains a high desert bohemian and arts vibe that feels uninfluenced by social influencers (for now). Grab a beer at the Joshua Tree Saloon, where the Old West welcome hikers, climbers, campers, and locals eating everything from jalapeño poppers to baskets of baby back ribs basted in a homemade Jack Daniels No. 7 BBQ.Wash everything down with one of the seasonal brews or a staple Guinness.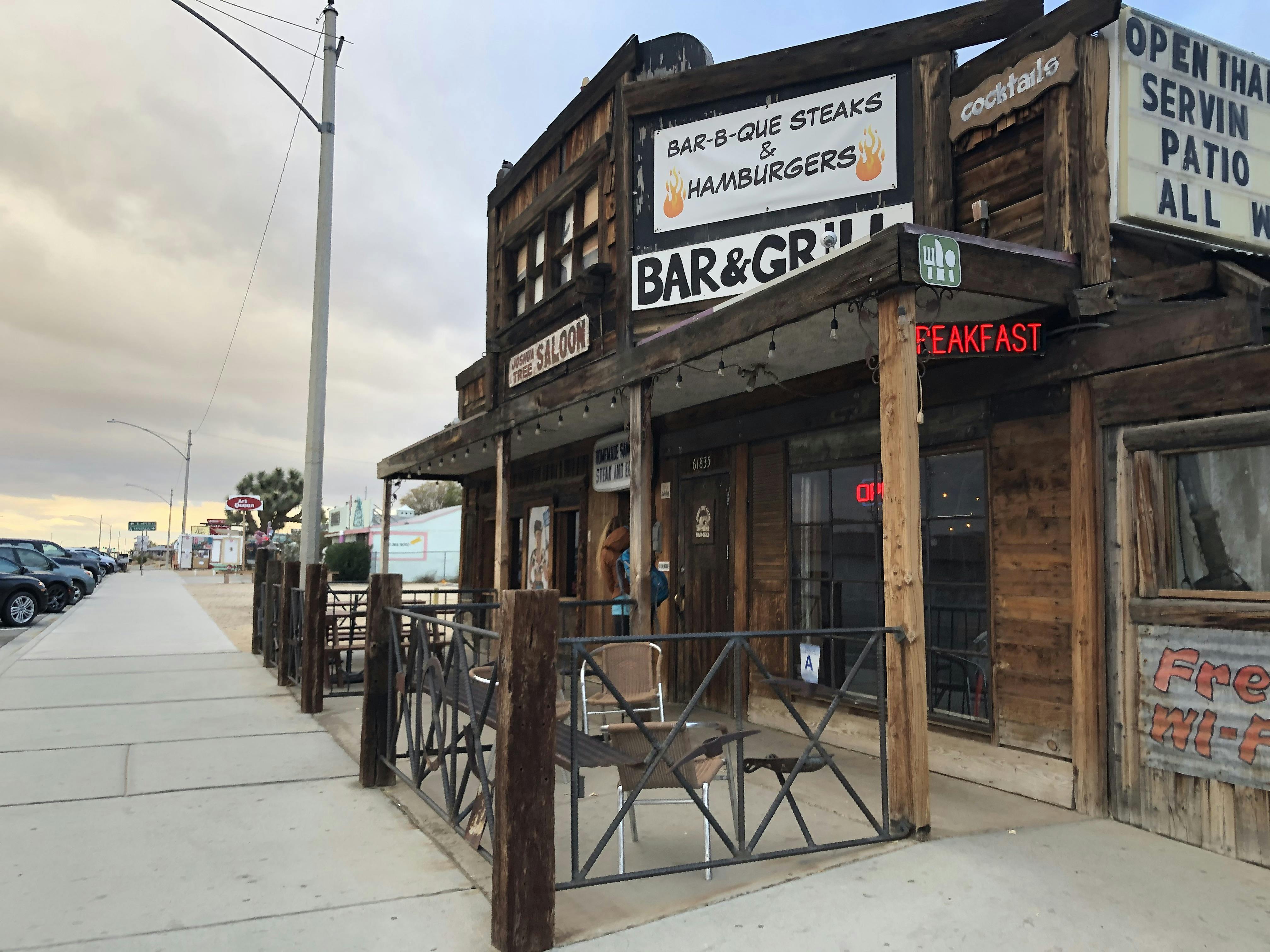 We also really like Pie for the People—eat in or take out from this pizzeria that's become a beloved locals' favorite for its hand-forged pies. Try the David Bowie: mozzarella, bacon, roasted pineapple, jalapeños, Guinness caramelized onion, plum sauce—yum! Camping at Joshua Tree is very popular, with plenty of options depending on what you like (and what you can get!).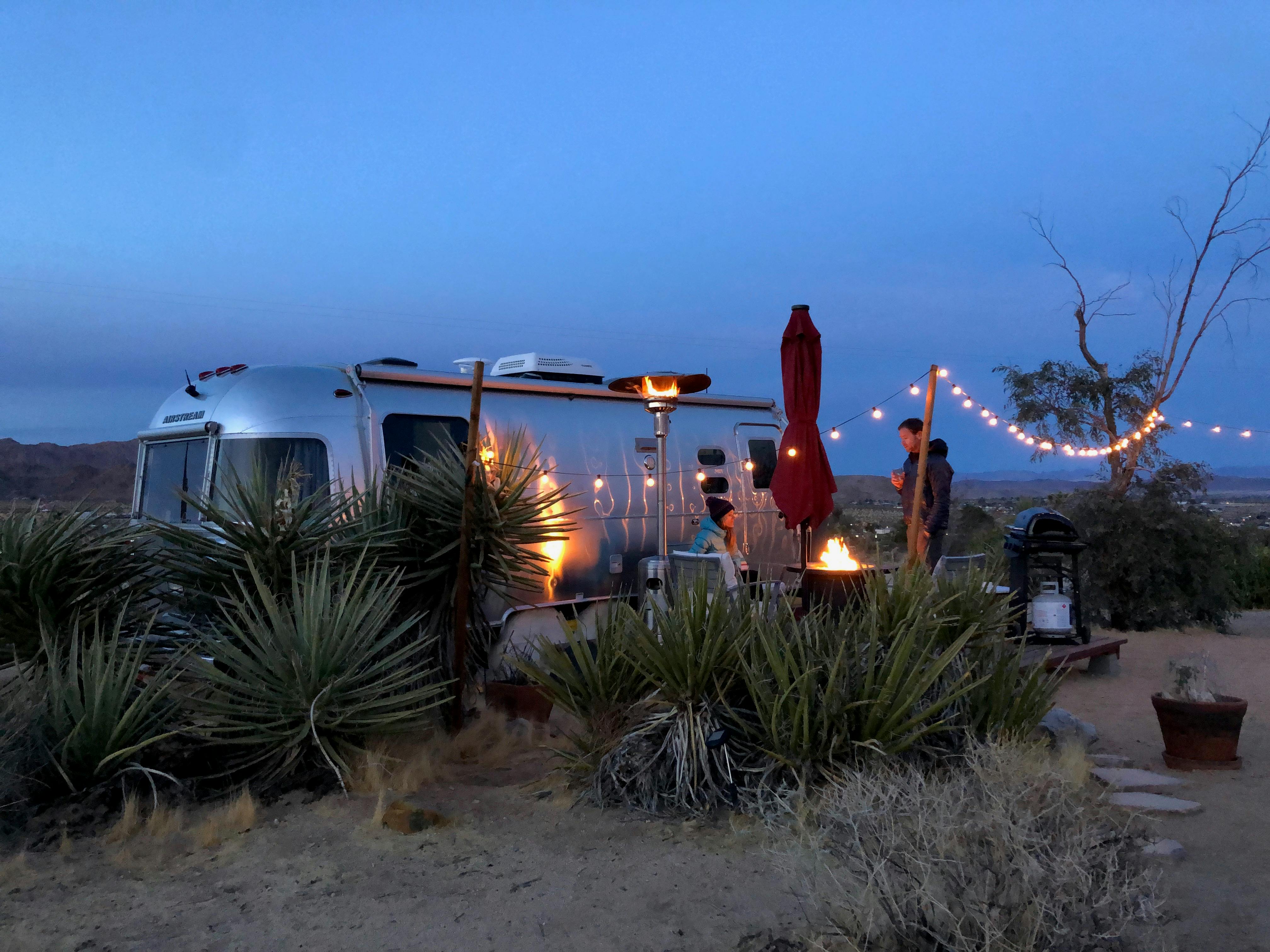 WEEKEND SHERPA RECOMMENDS: More recently, LA's influence is coming through among artists who have moved to the area or own properties and are setting up unique stays at or near their abodes. Like this Airstream, located a few minutes from town up a dirt road, on 1.5 acres overlooking the desert landscape, including Joshua Tree National Park. The artisan touches range from sweet patio lighting and firepit warmth to Pendleton wool blankets for a spirit of the west desert decor.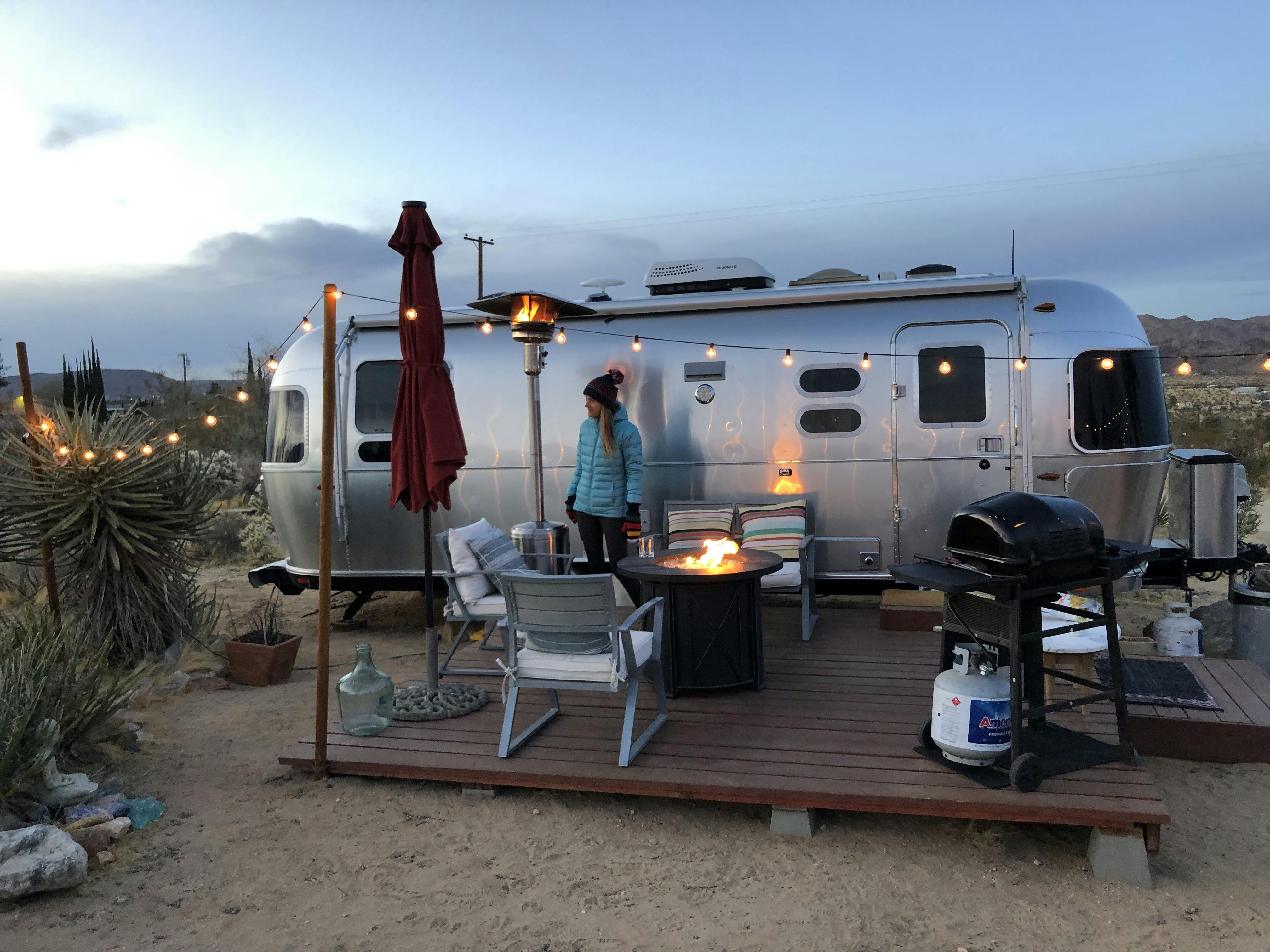 Bring the Outdoors to Your Inbox
Sign up for our weekly email and stay up to date on where to explore in California.
* No spam, that's a funky food!