A River Runs Through It
Hike a riverside trail at Azusa River Wilderness Park in Los Angeles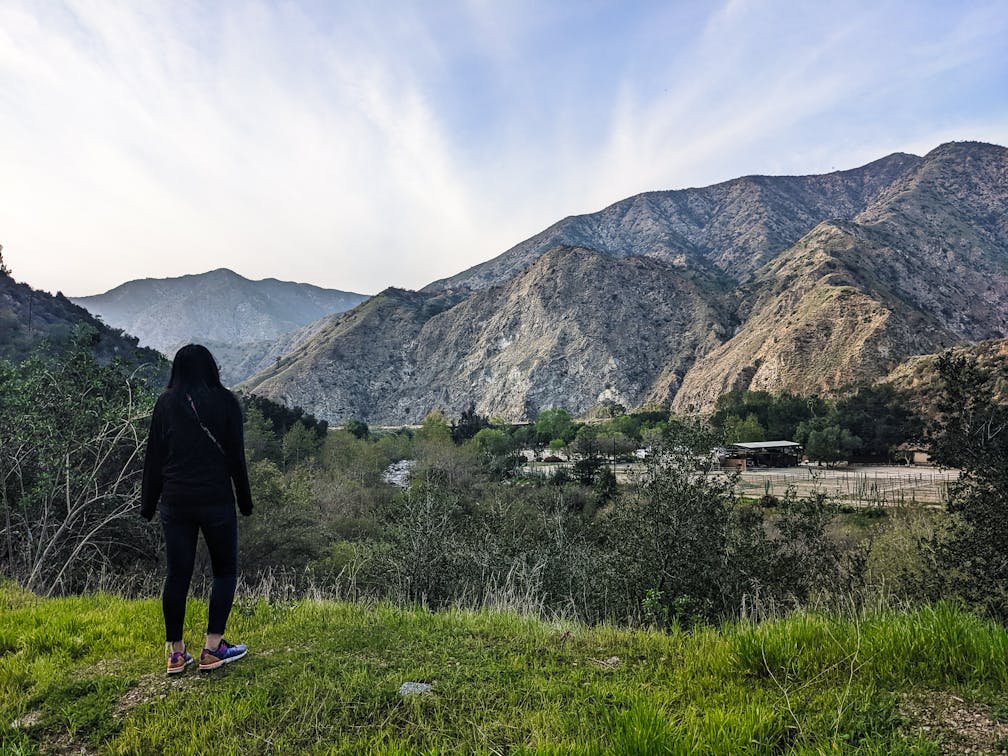 Though a river does in fact run through it, Los Angeles isn't exactly famous for its natural flowing water streams. Even the most avid hikers don't realize, however, that a scenic riverside hike exists at the base of the beloved San Gabriels. Enter a 2.25-mile out-and-back trek in Azusa River Wilderness Park that parallels the San Gabriel River and offers great canyon views via a gentle ascent.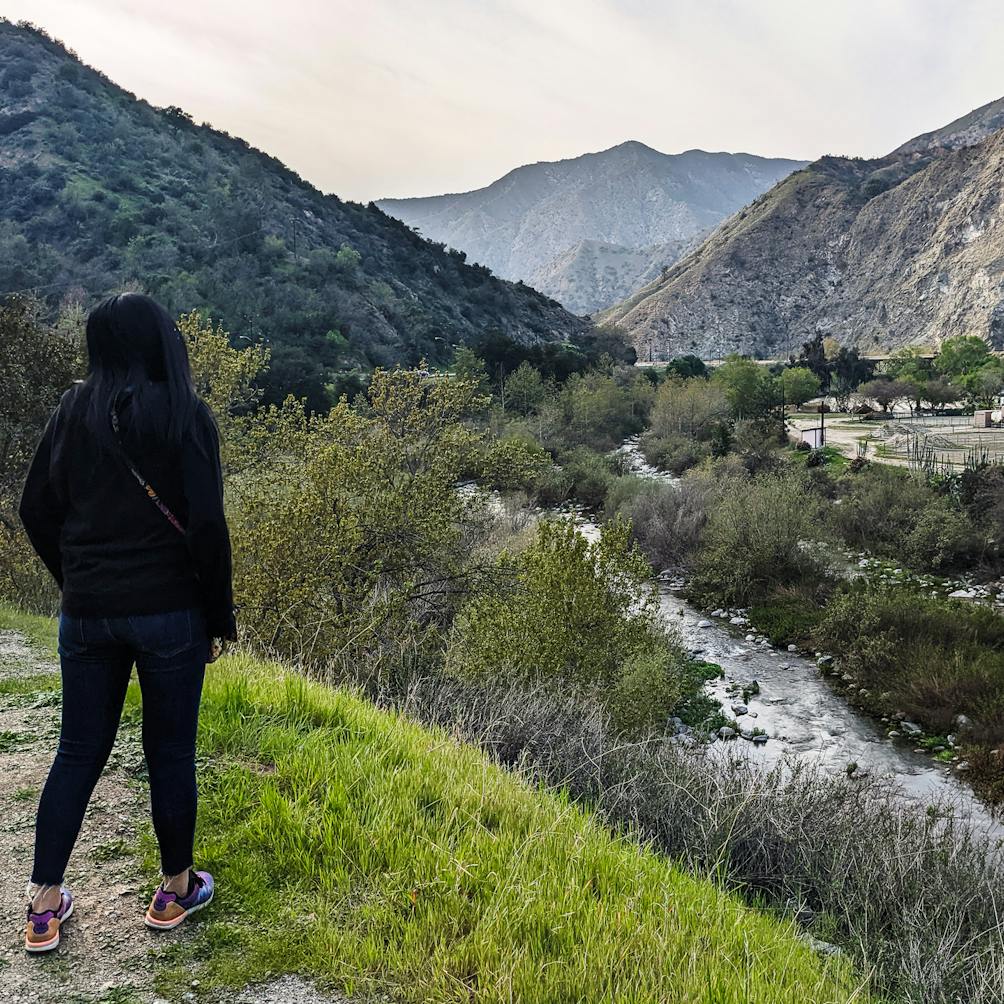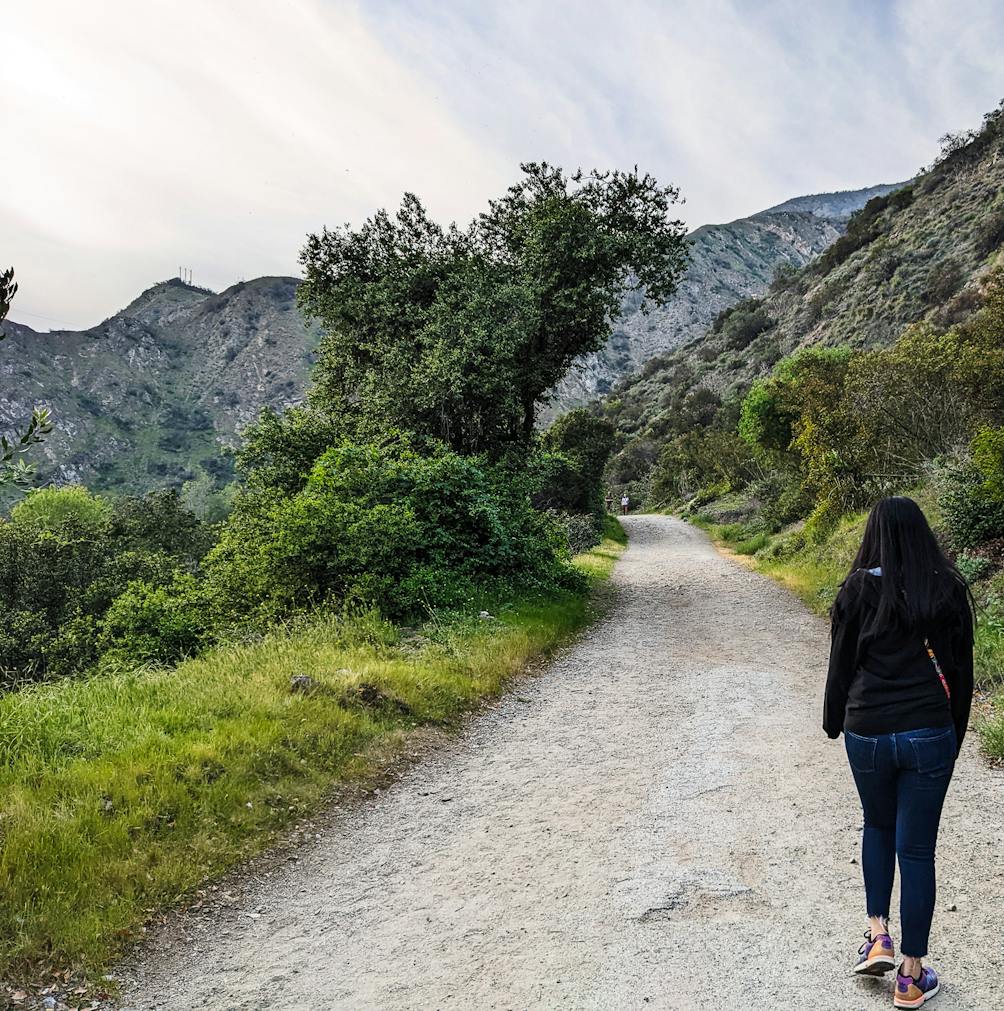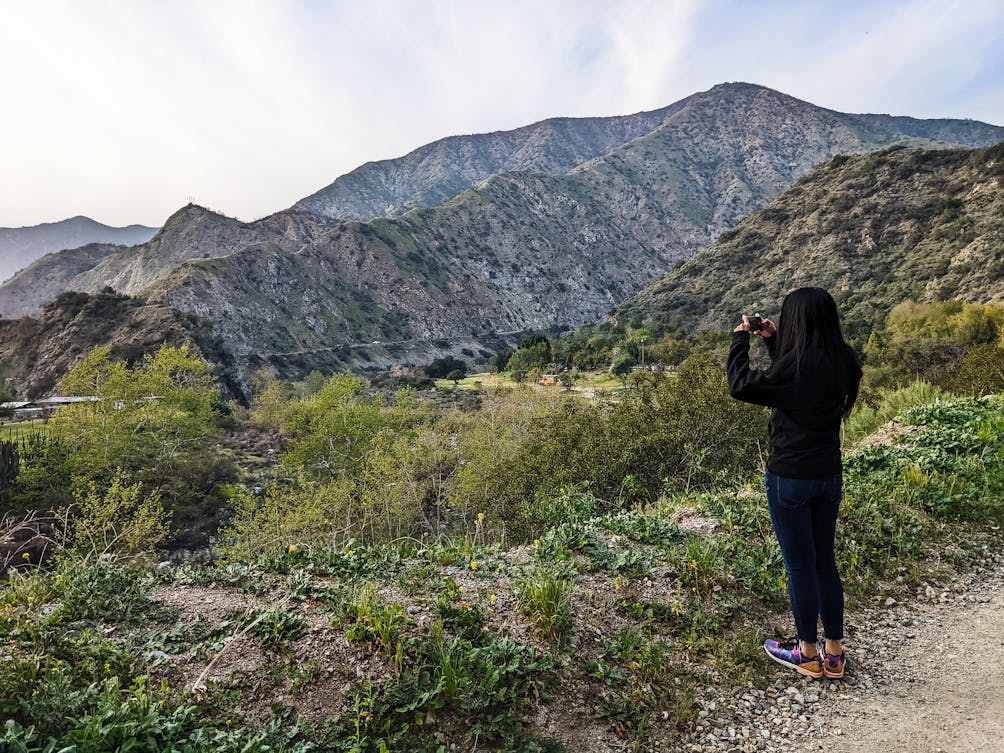 Park at the large lot at the entrance to the park, which is run by the Watershed Conservation Authority and marked by a giant sign reading "El Encanto." This is often what the trail is referred to as, and it makes sense given the natural charms of the area. Start your journey at the Hilda L. Solis River Overlook, which has interpretive signs detailing the area in addition to your first glimpse of the San Gabriel River. This is actually part of the larger San Gabriel River Trail (as the signage displays), which runs 40 miles to the Pacific (at Seal Beach), throughout which the river will flow, trickle, pool, and even vanish.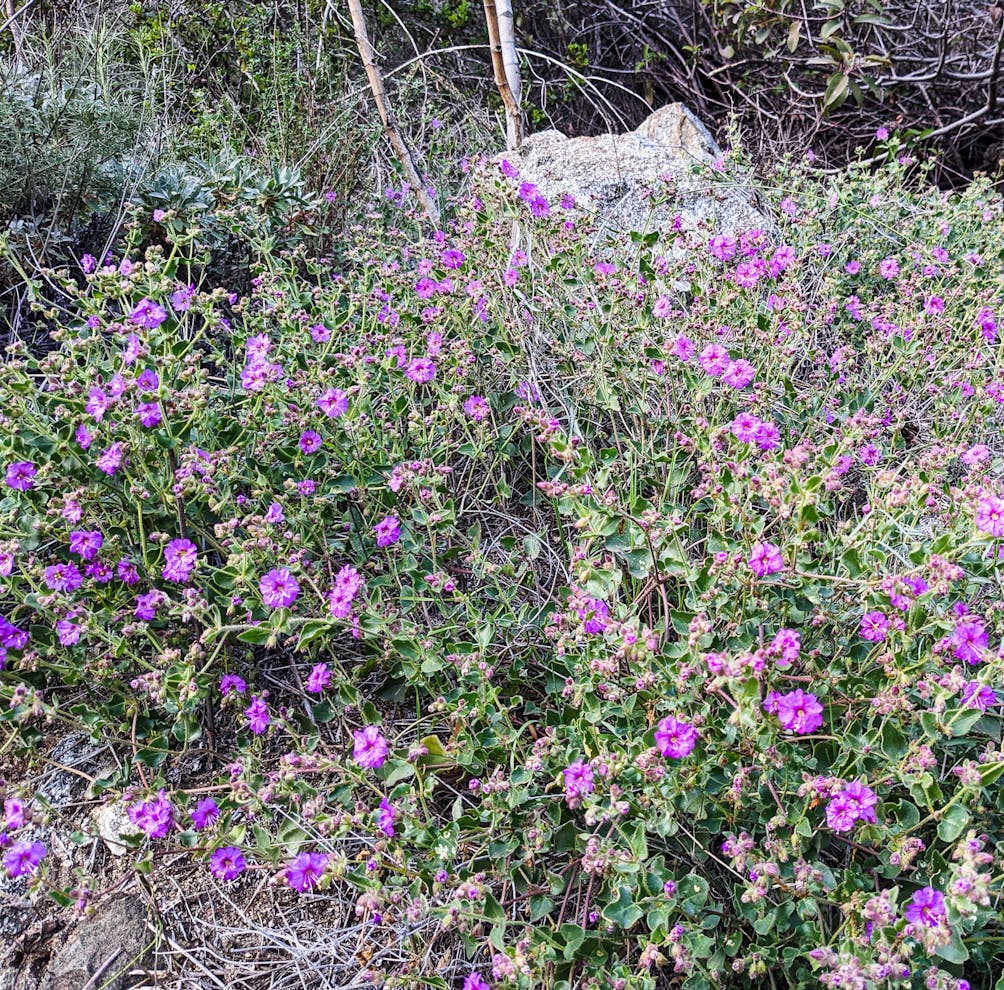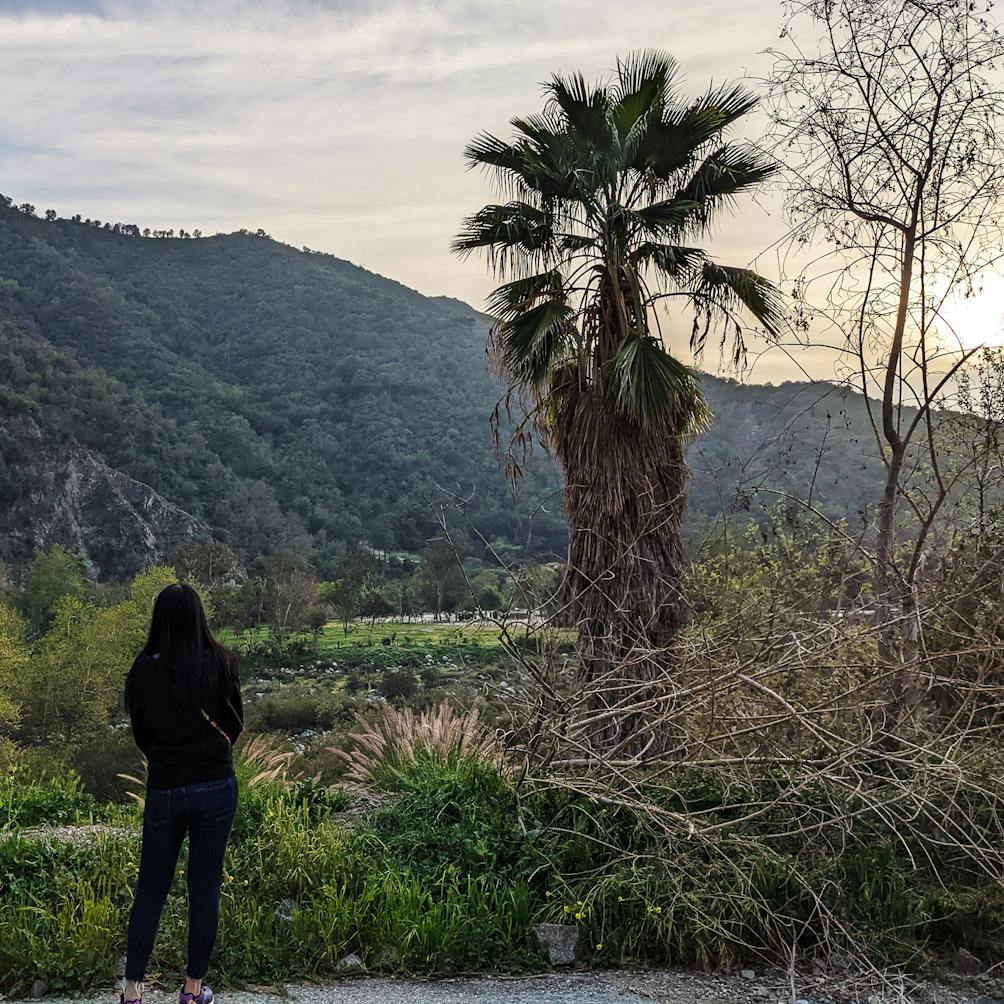 On this trip you'll be heading into the mouth of the San Gabriel Canyon along Old San Gabriel Canyon Road. The wide dirt path hugs the canyon walls to the right and gives you constant viewing of the rushing river below. Pass under a few trees such as palms and sycamores, and wander beside native chaparral staples.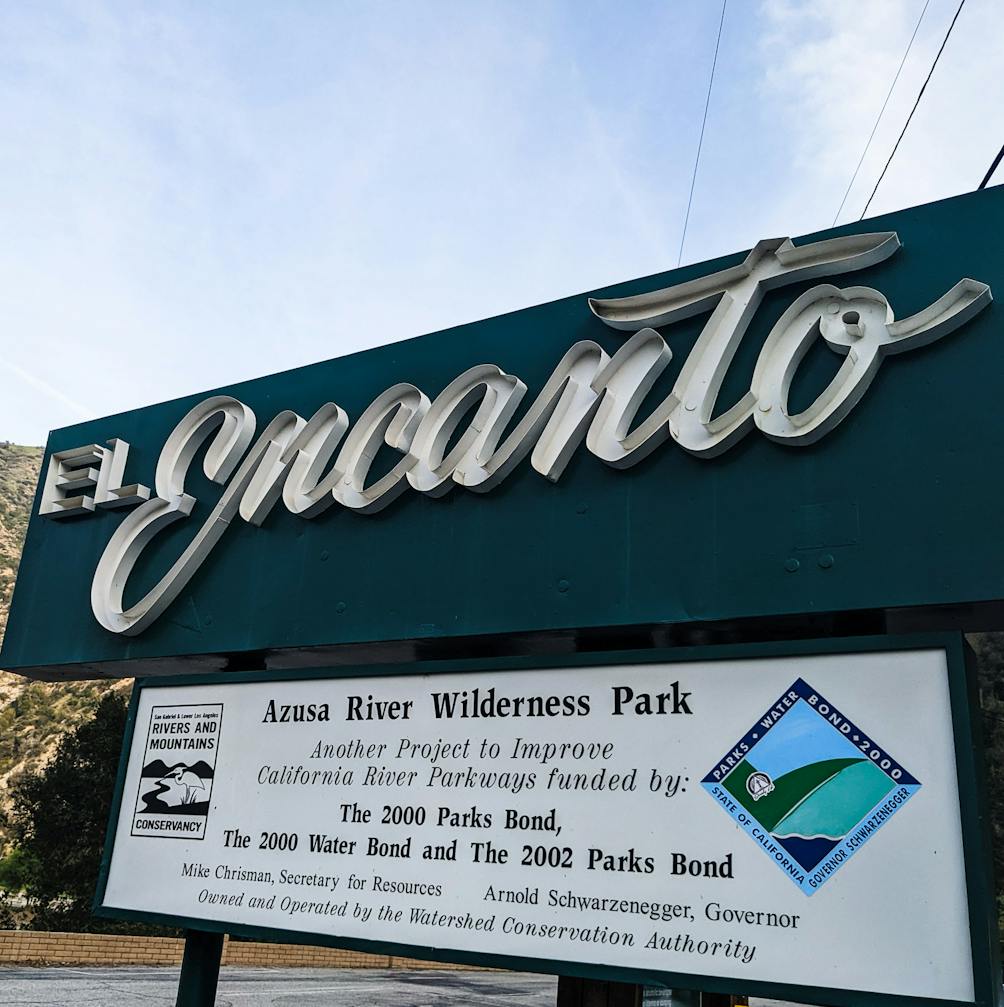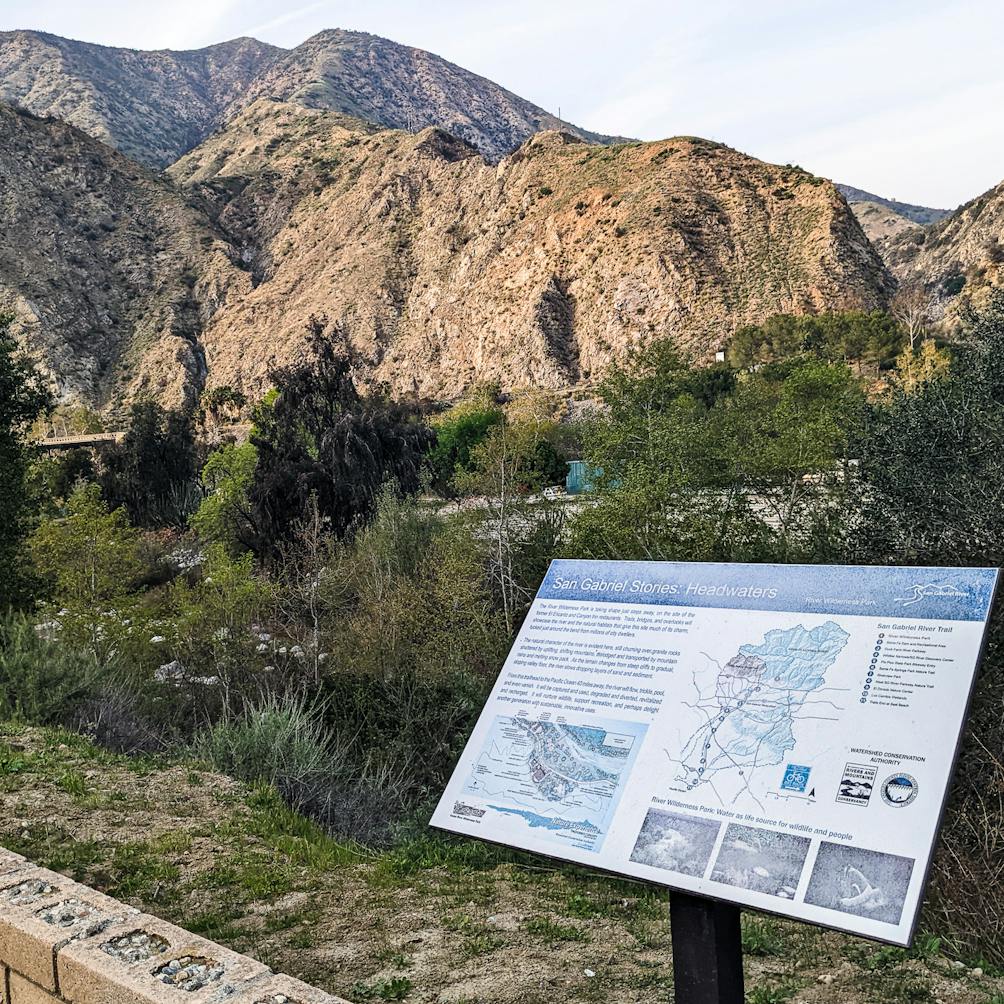 When the trail starts to bend at a little past the half-mile mark, enjoy the sweeping canyon views before descending. After the mile mark and just past a pair of large oaks, you'll reach the gauging station—the closest look at the river and your turnaround point. Enjoy a rest at the water's edge before heading back. Azusawesome!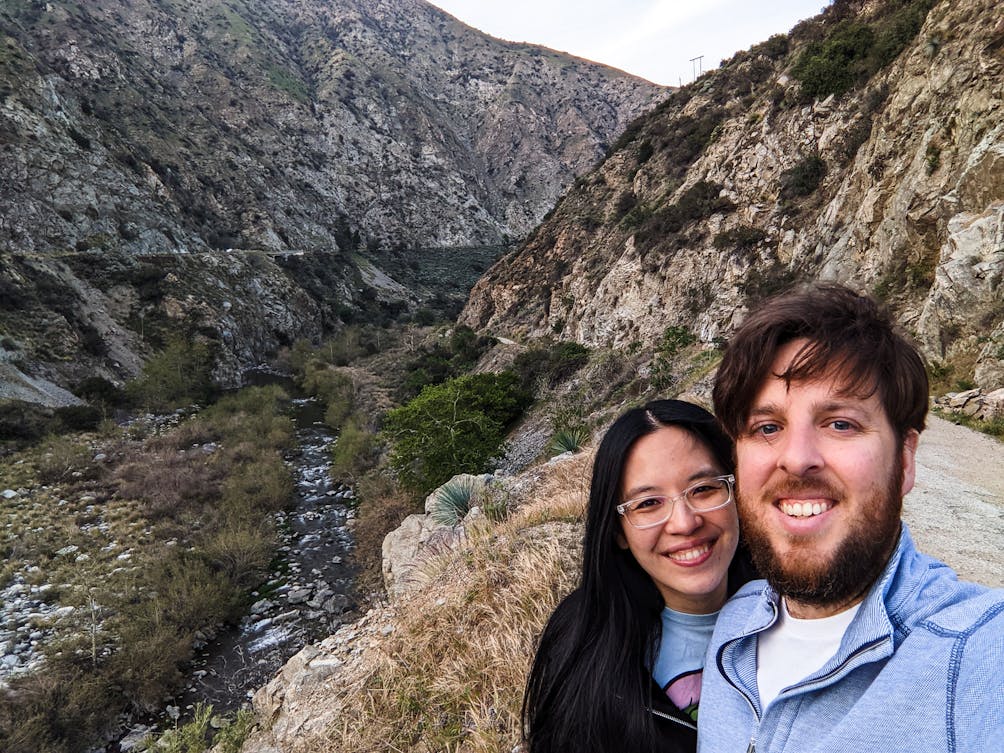 BONUS WATER: You can also check out Crystal Lake Recreation Area, which is further up Azusa's CA-39 highway past two reservoirs and is another excellent water feature in the San Gabriels.
To get to the Azusa River Wilderness Park, take the I-210 to the CA-39 and head north. After 7.9 miles, turn right onto San Gabriel Canyon Rd. The lot and trailhead will be after 0.3 mile. Dog-friendly.
Bring the Outdoors to Your Inbox
Sign up for our weekly email and stay up to date on where to explore in California.
* No spam, that's a funky food!