Eucalyptus Loop
Hike Among Towering Eucalyptus Trees in Chino Hills State Park
This hike serves up Australian trees and tasty Australian meat pies. Should we dish? Okay! Head to the 3.25-mile Eucalyptus Loop in Chino Hills to find some glorious specimens of the namesake Australian tree, but also a great workout with panoramic views of the surrounding hills. End it with Aussie meat pies and you're talking about a good day, mate!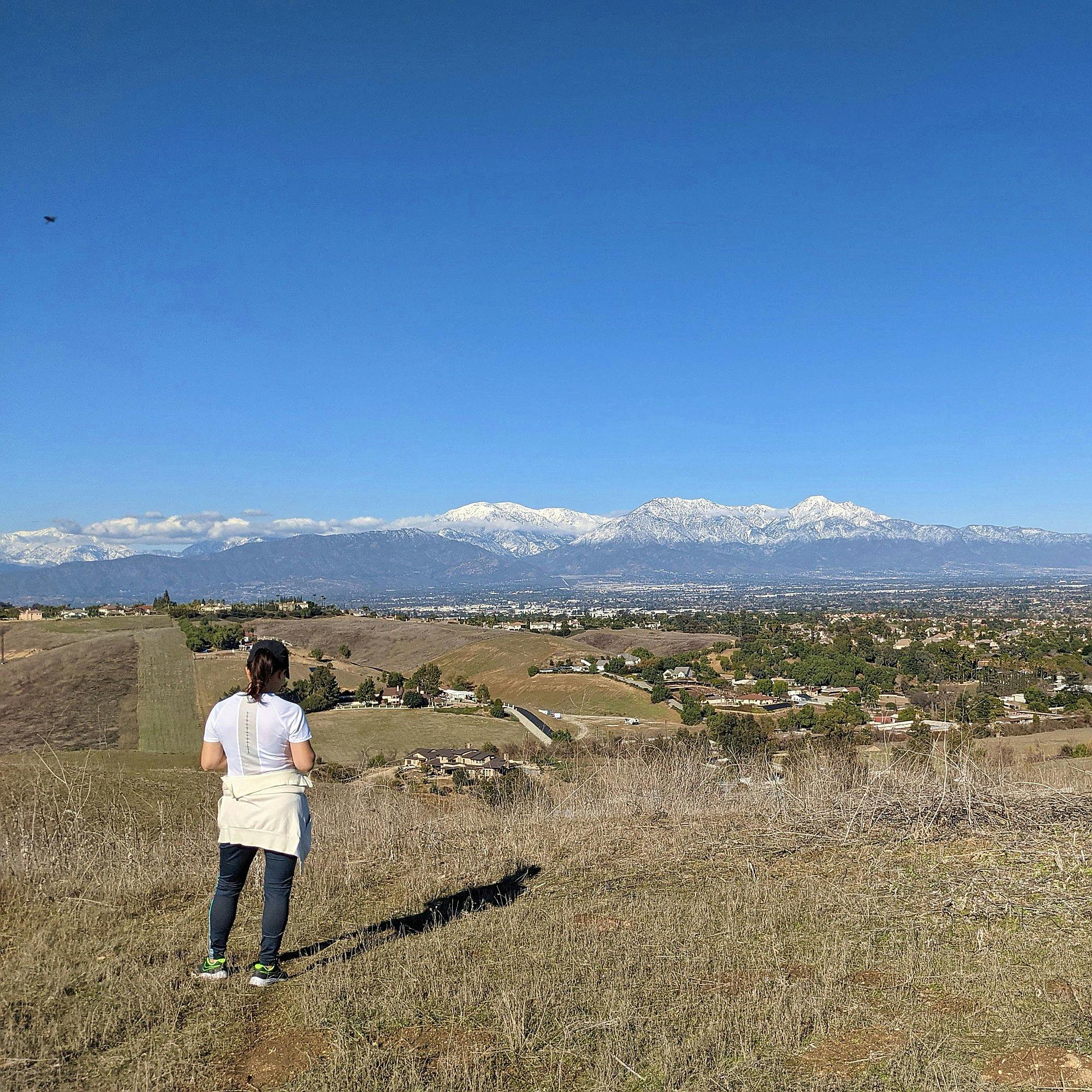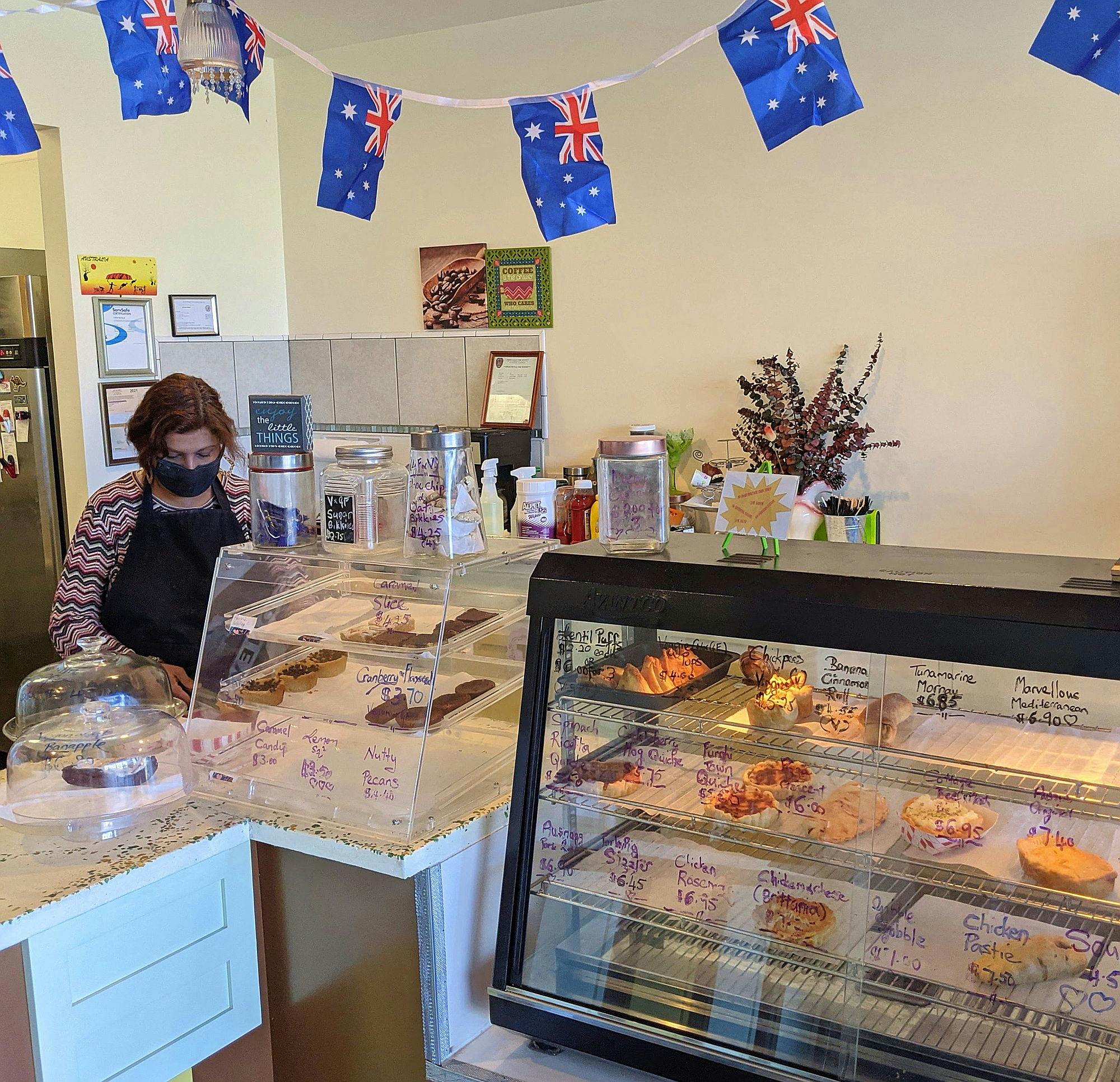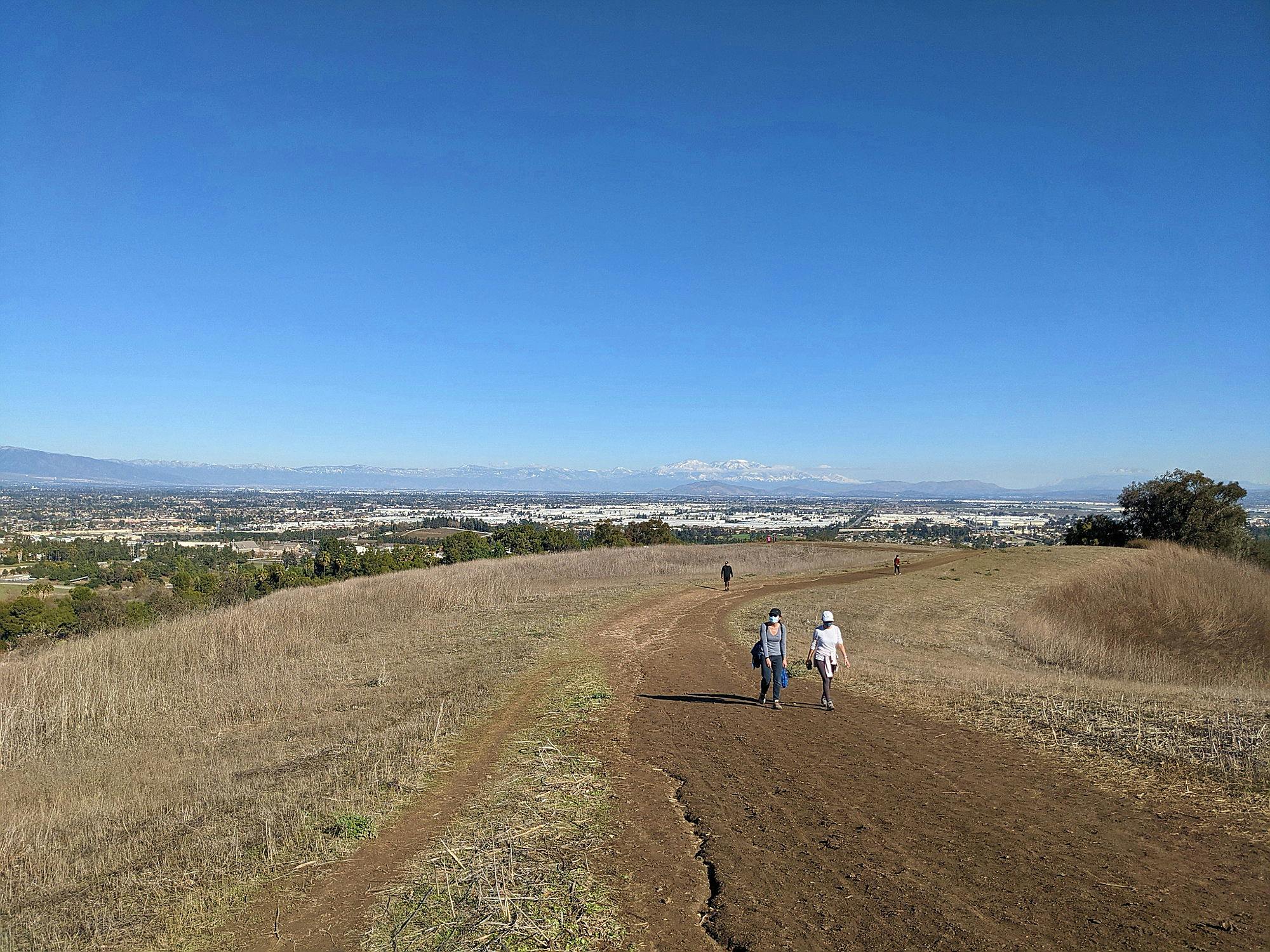 Park at Chino Hills Community Park and find the dirt trailhead up the hill at the southwestern edge of the lot. The fence-lined path doesn't waste any time ascending; soon the bordering white fence is replaced by towering eucalyptus and other trees. As the trail widens, so do the views. Look to the north to find the hulking San Gabriels and to the south for the beautiful bumps of Chino Hills State Park. At the top of the first steep climb, look to your immediate north to find more rolling hills—this time, of local ranches with horses, cattle, and mules.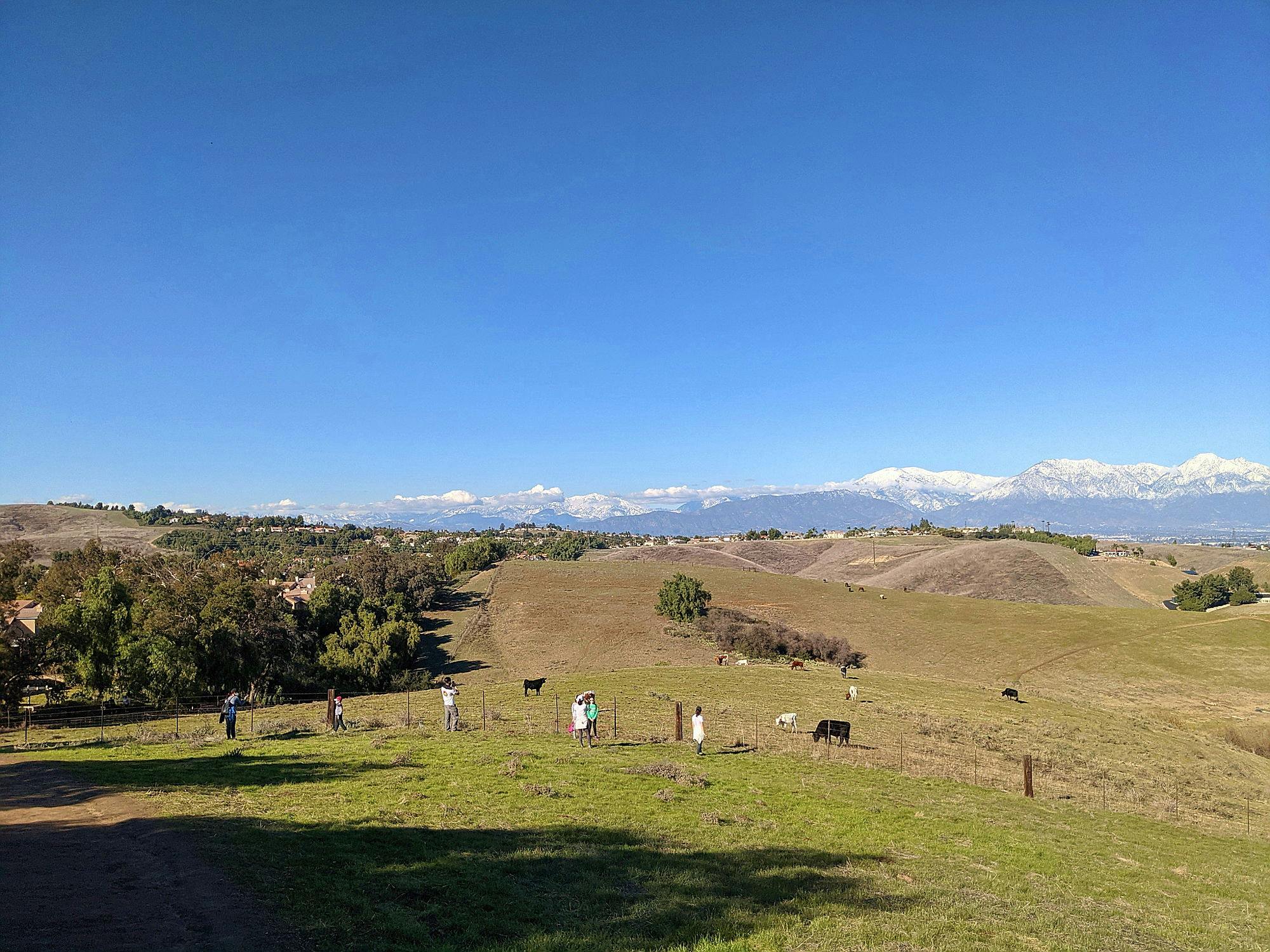 The high point comes at nearly the 1-mile mark and is a great spot to stop and soak in the vistas before the descent. Continuing, more eucalyptus (and willows and oaks) line the path, which now provide welcome shade to the previously exposed trail. Here you can also get a closer look at the farms and their hooved residents. At the bottom, the trail bends right (to the left is a duckpond in English Springs Park) and follows English Road along the estate, a great walk especially for equestrian enthusiasts.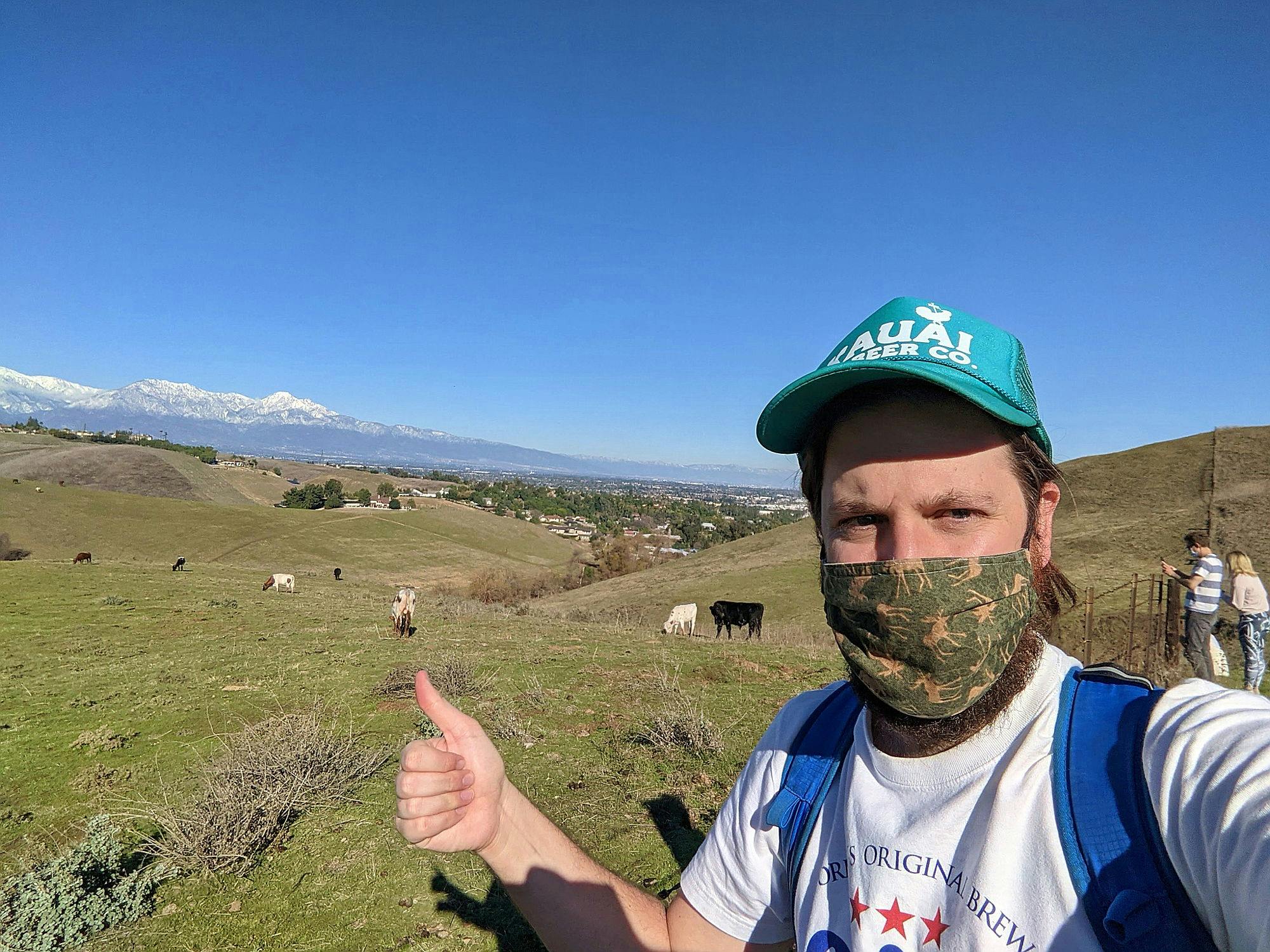 At 2.5 miles, a trail bends right along protected habitats of Least Bell's Vireo. The path becomes paved here, passing equestrian and community centers, and eventually deposits you back to your car. Good on ya!
DO YOU WANT PIES WITH THAT? Stop at delicious local Down-Under bakery, Tina's Symphony, for noteworthy meat (and sweet) pies. Tina makes, well, a symphony of tasty offerings (quiches, tarts, pies, oh my!), and we especially love the savory Aussie Meat Pie (with minced beef) and Lamb Shepherd's Pie.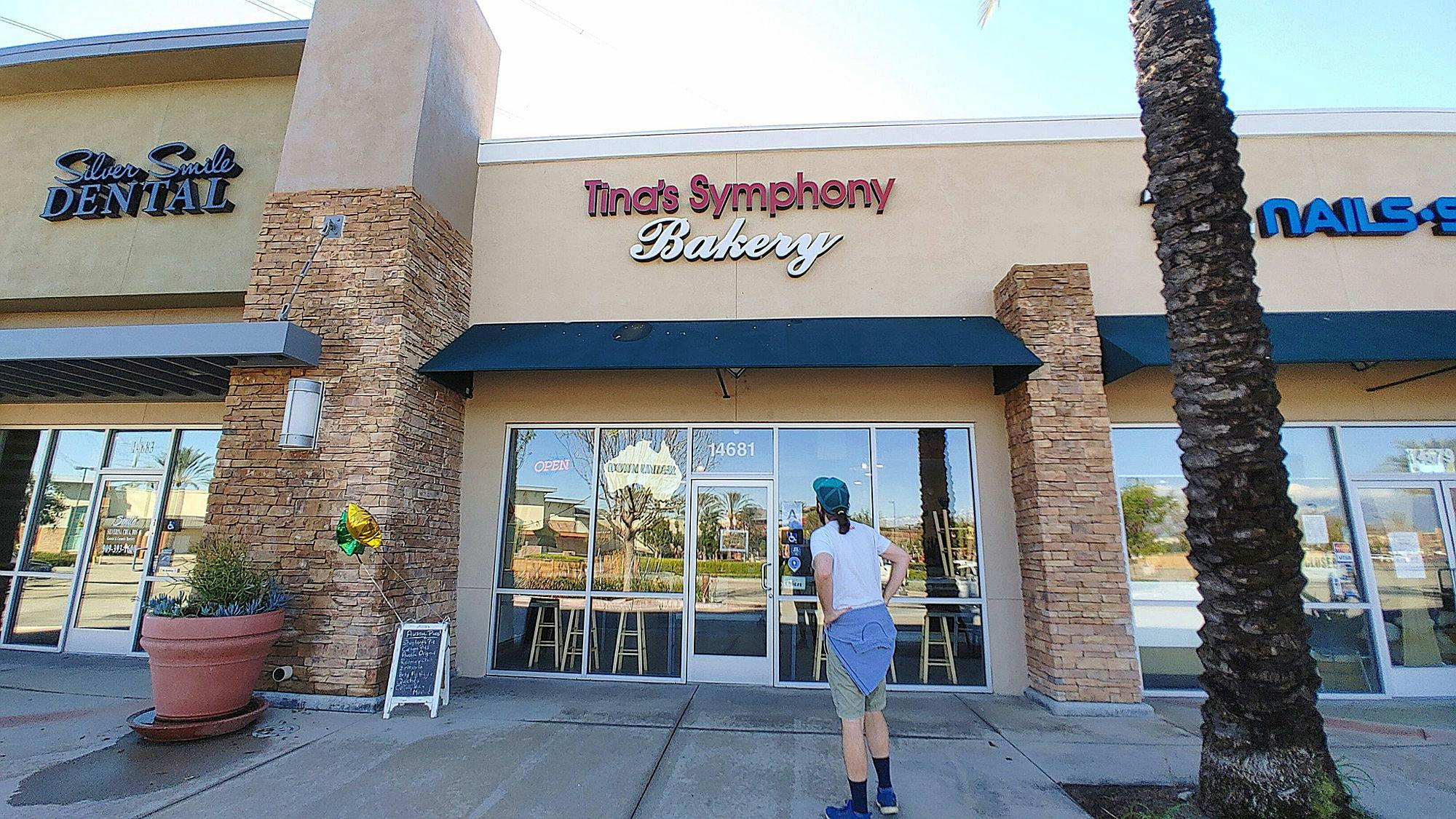 NOTE: This park closes during Red Flag warnings. Check the website before going. To get to the Eucalyptus Loop trailhead and the Chino Hills Community Park lot, take the CA-71 to the Grand Ave. exit and head west. Turn left onto Peyton Dr. followed by a right onto Eucalyptus Ave. The lot will be on your immediate right. Dog-friendly!
Bring the Outdoors to Your Inbox
Sign up for our weekly email and stay up to date on where to explore in California.
* No spam, that's a funky food!