Cataclysmic Galactic
Hike Around Ubehebe Crater in Death Valley National Park
Death Valley already has a whole Star Wars vibe going with its desolate and beautifully sublime mixed landscape. So when you first arrive at Ubehebe Crater you might expect to see the Millennium Falcon hunkered nearby.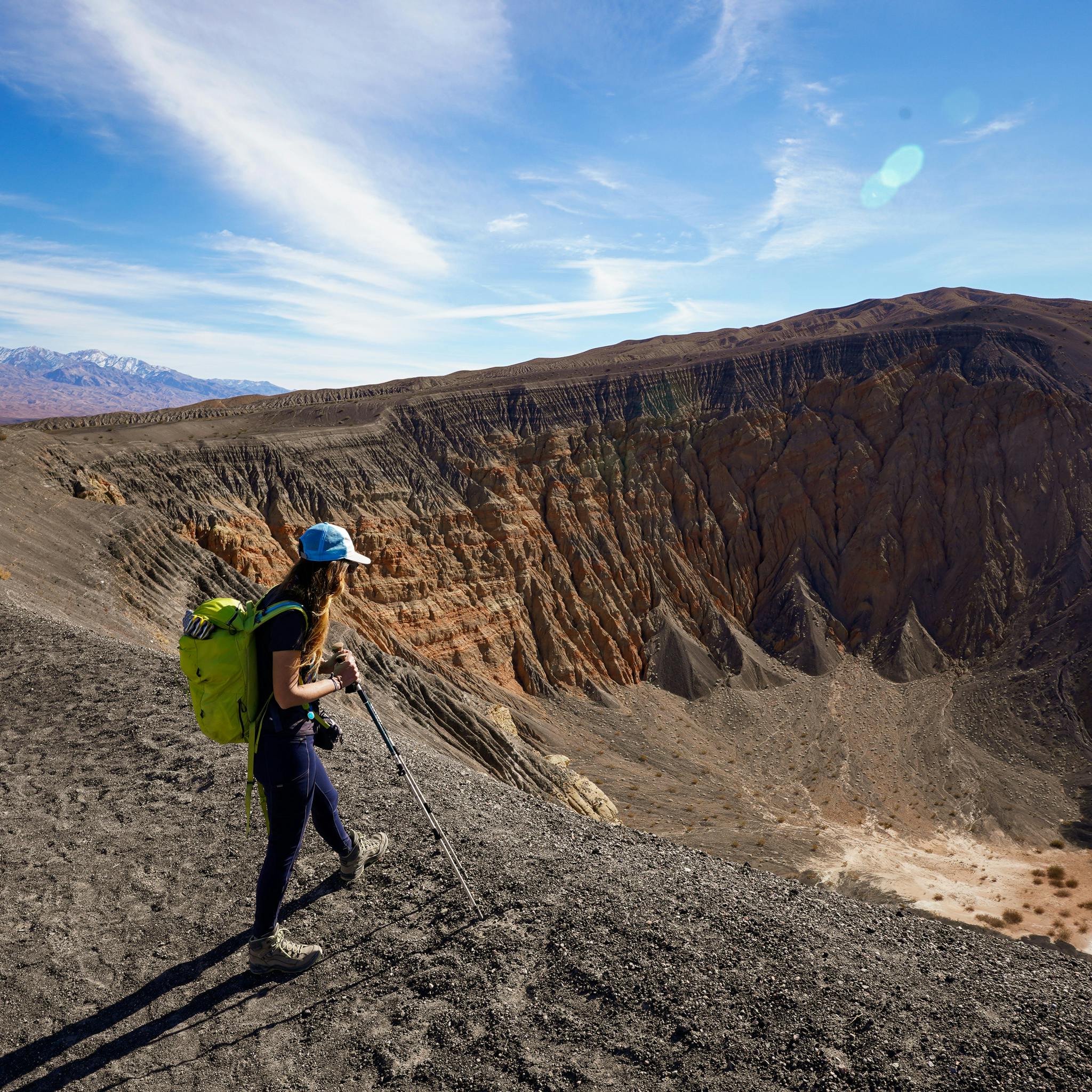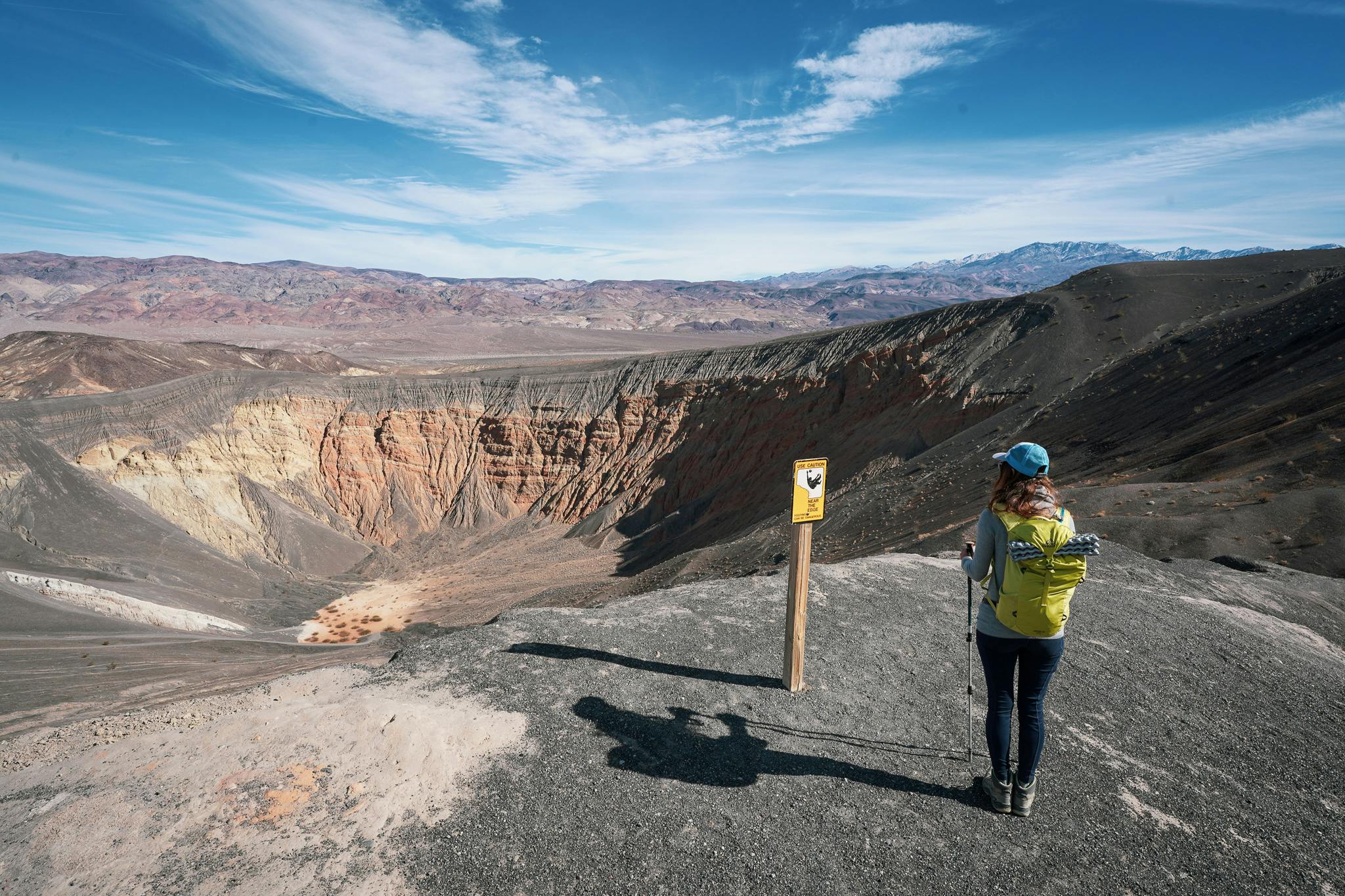 The crater is a sight to see even from the parking lot. Behold a large volcanic formation that's 500 feet deep and half a mile wide. We recommend hiking its 1.5-mile rim trail to take it in from all perspectives, and to escape the parking lot crowds. Circumnavigating not only lets you look into the depths of the canyon more clearly, it gives you a round-the-compass perspective of the vast desert landscape racing to distant mountains.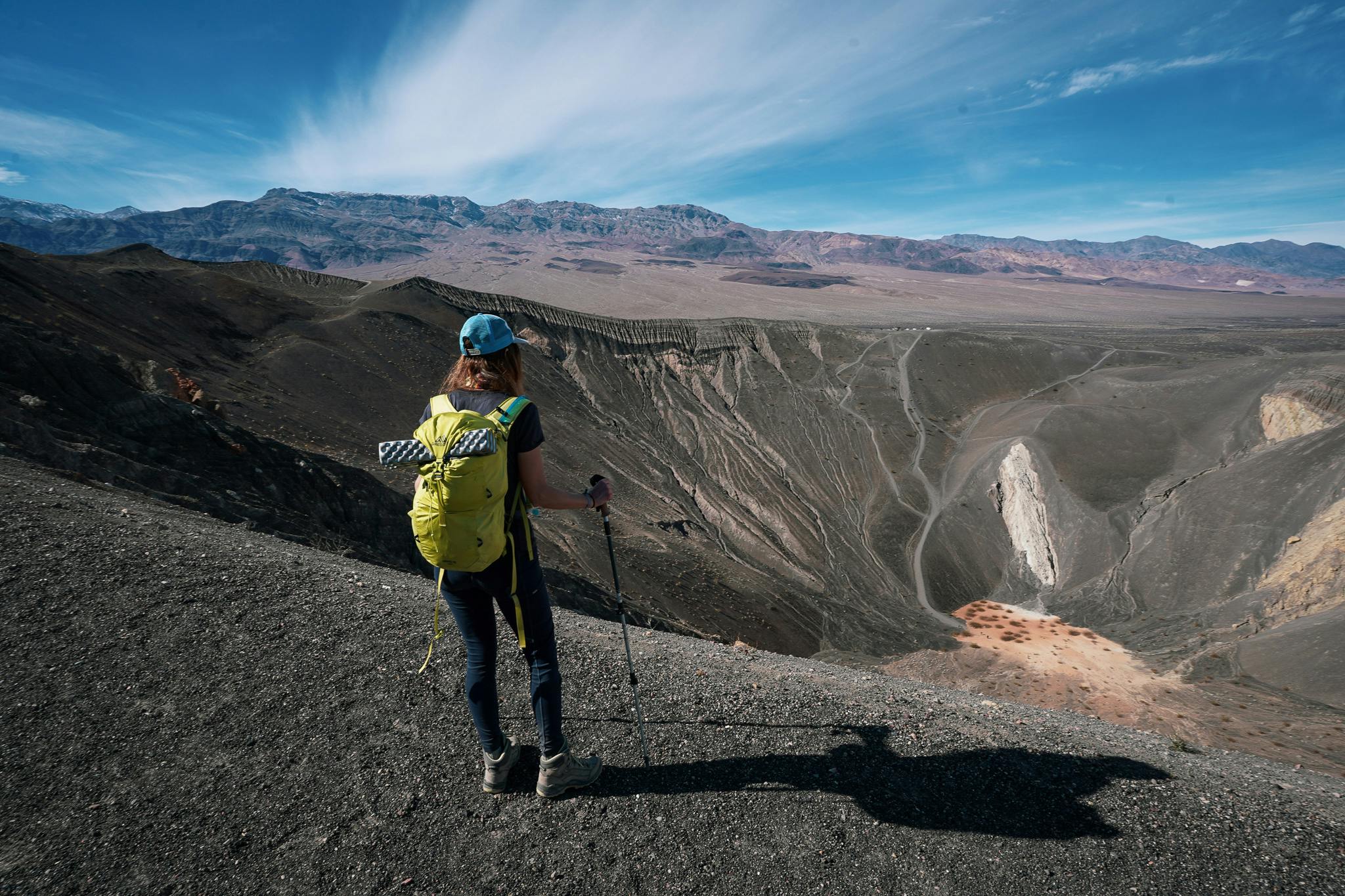 After checking out the scenery from around the rim, of course you've gotta go down into the crater! The best and most gradual entrance is found by walking a few minutes north of the parking lot (if you've been hiking the rim you'll see the entry point before finishing the loop). Going down is the easy part.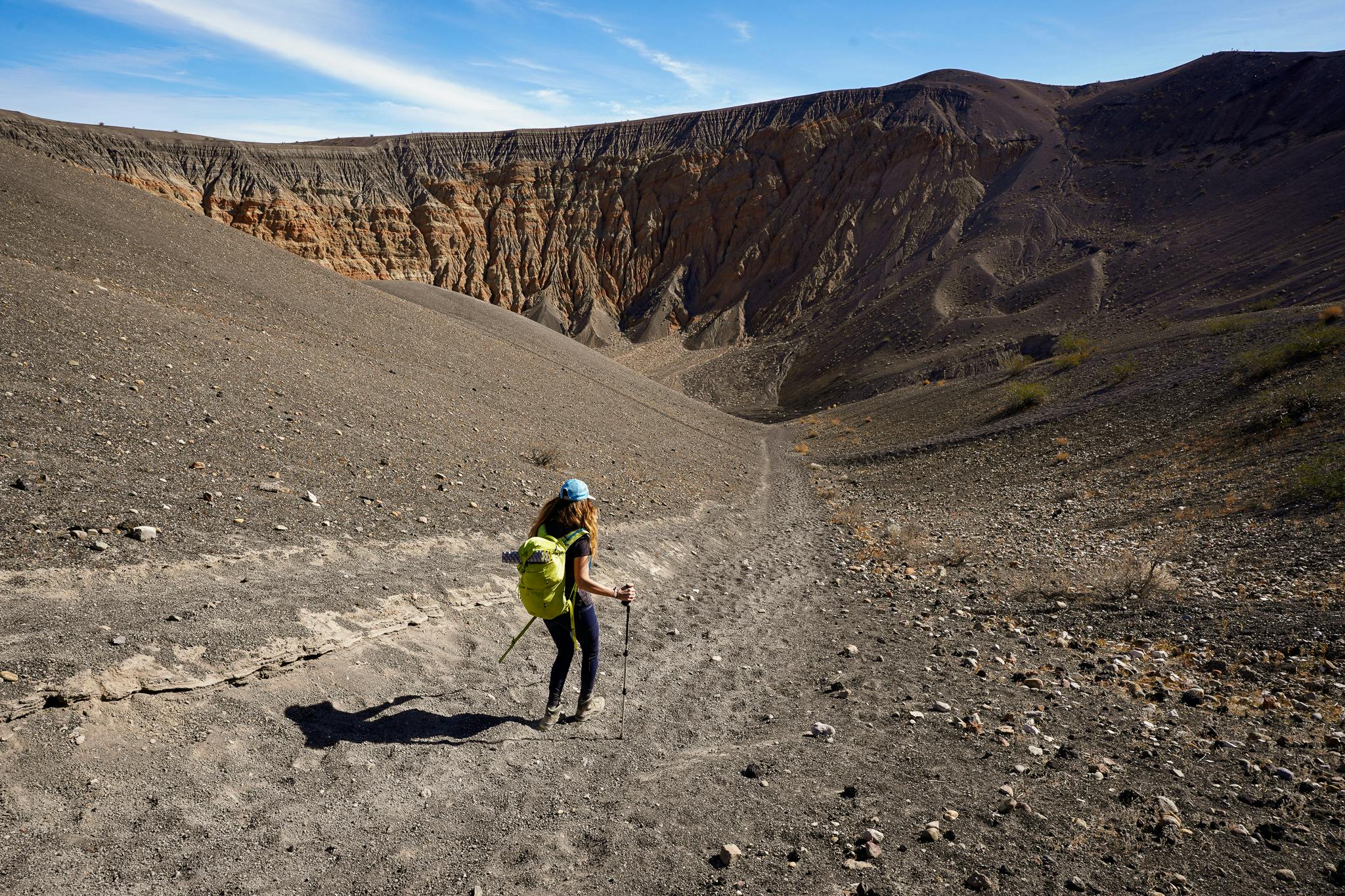 Be sure to save energy, and water, for the slog of an ascent out … take your time, take breaks if needed, and watch the temperature (we don't recommend a visit to the bottom on really hot days). You'll feel over the moon (or on the moon!) witnessing this crater 2,000+ years in the making.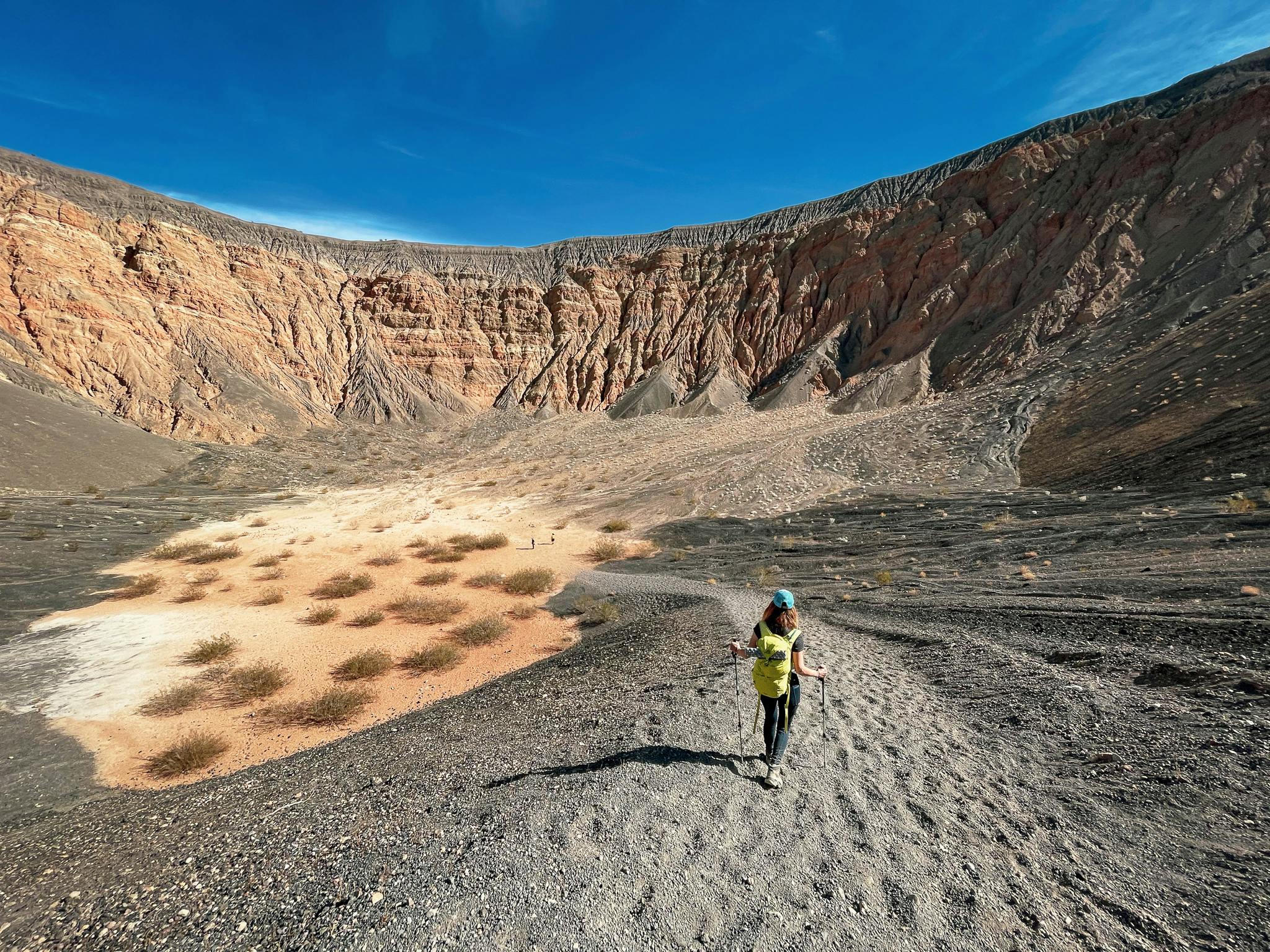 Ubehebe Crater is off of Scotty's Castle Road, 39 miles north of the Scotty Castle Road and Highway 90 intersection.
LISTEN TO THE PODCAST: In the episode "Life and Death Experience" Weekend Sherpa co-founders Brad and Holly talk about their favorite adventures in Death Valley, including this hike at Ubehebe Crater.
Bring the Outdoors to Your Inbox
Sign up for our weekly email and stay up to date on where to explore in California.
* No spam, that's a funky food!