Historically Serene
Hike at Olompali State Historic Park in Marin
Savor autumn's beauty and go on a walk through time at a small and diverse state park right off the 101 freeway—700-acre Olompali State Historic Park packs years of California history within its idyllic natural beauty. It was once home to the Coast Miwok, Catholic missionaries, ranchers, and even the Grateful Dead (the band lived here in 1966).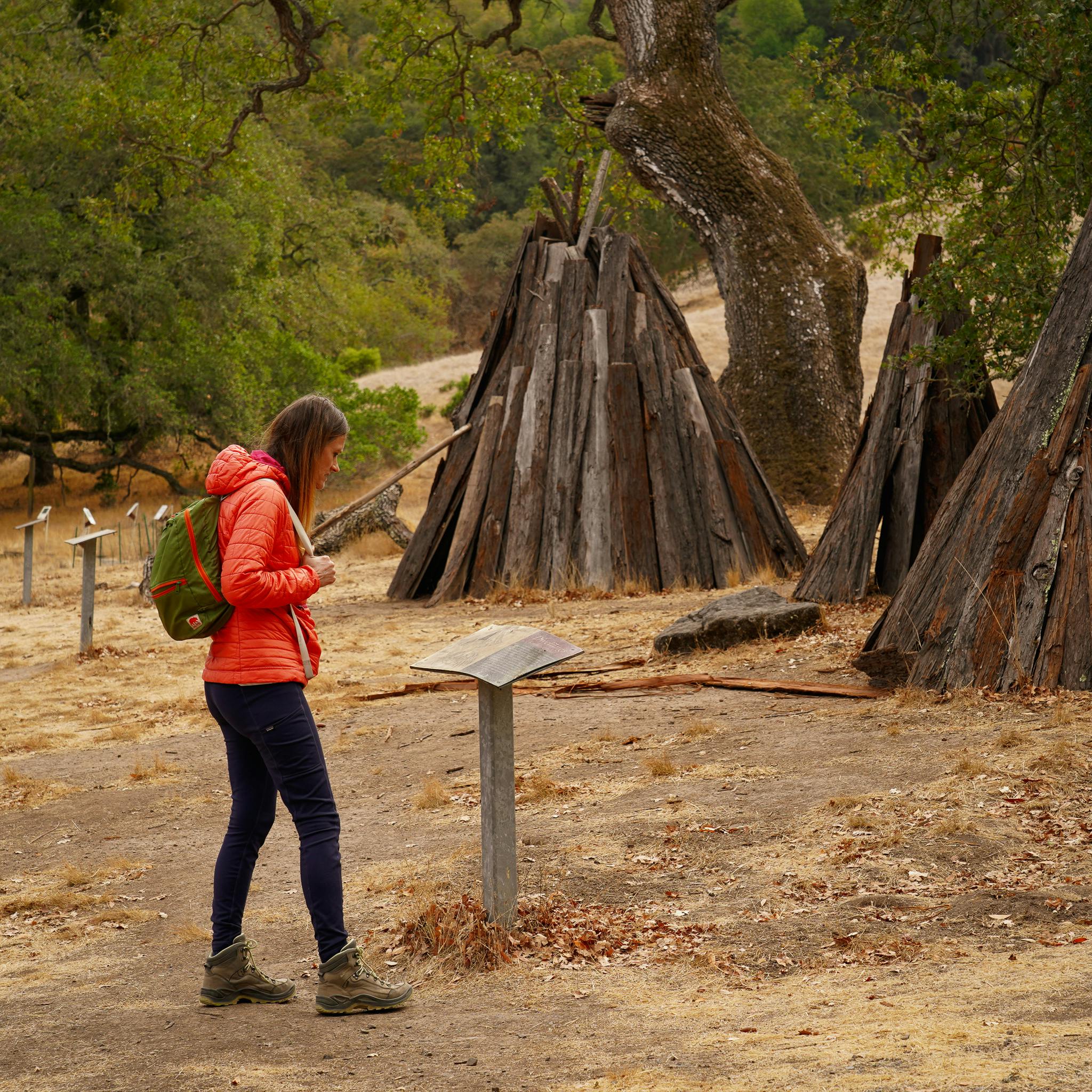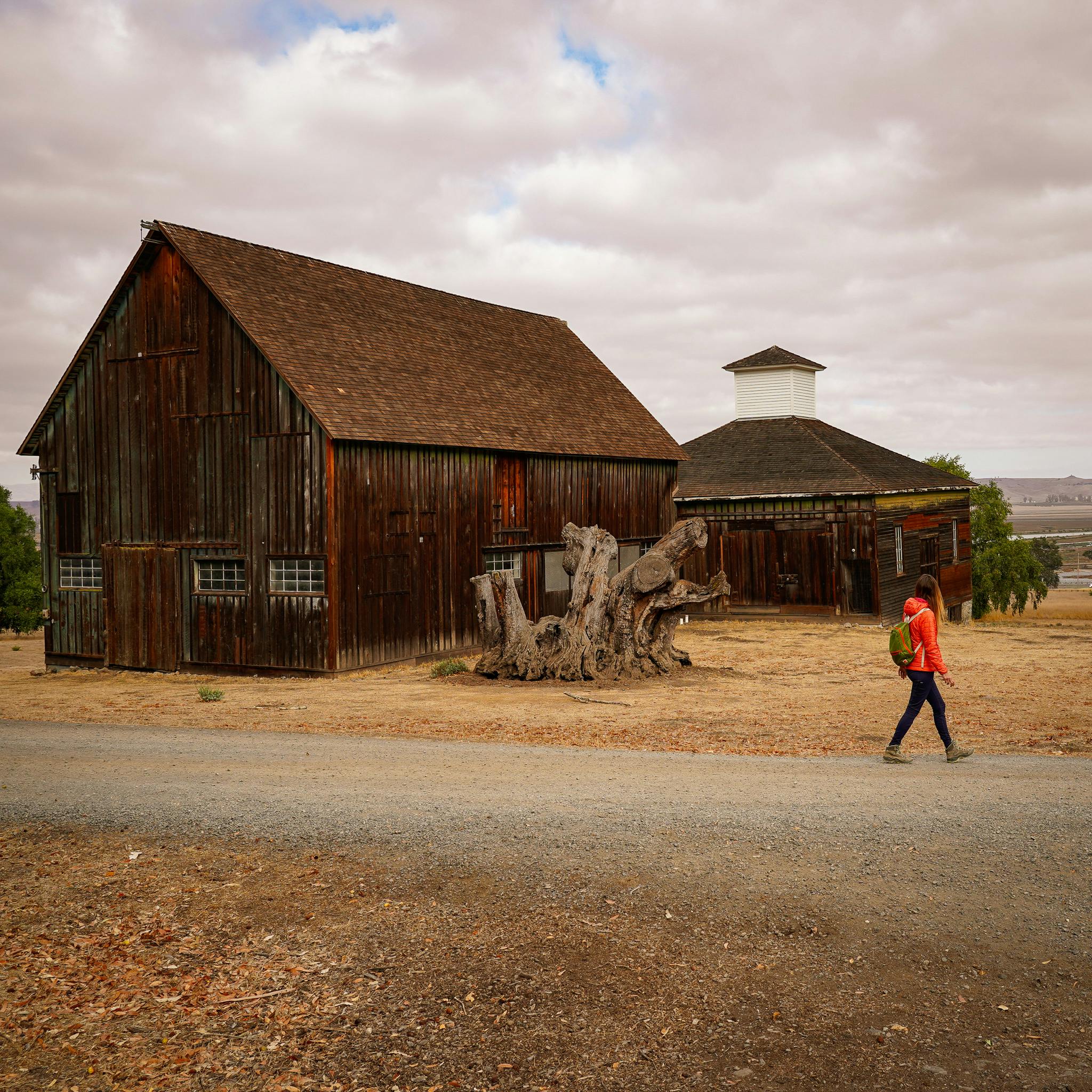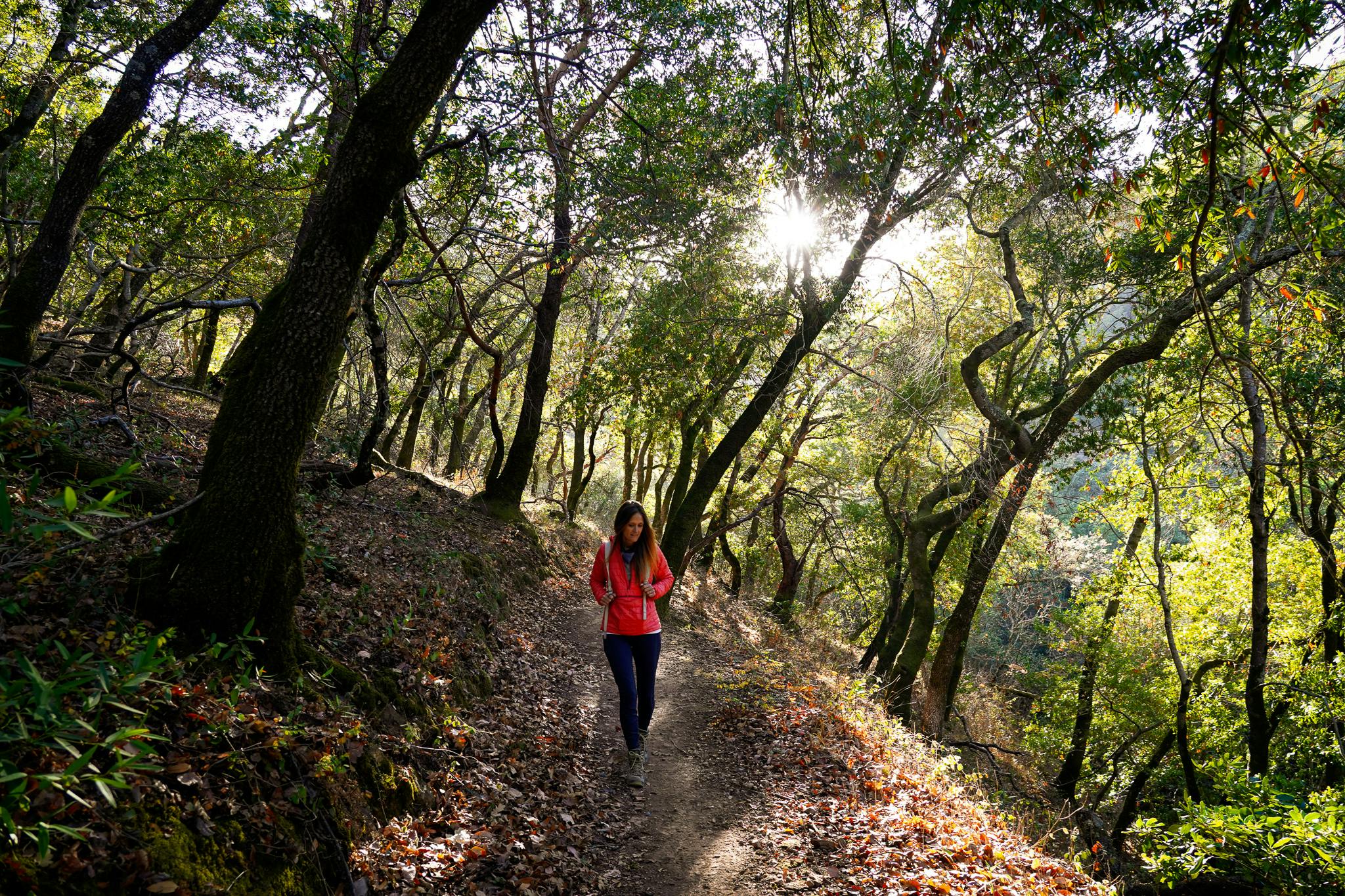 Go on a mostly easy 3-mile loop hike along the oak-covered hillside and enjoy the fall foliage. The oak trees (black, blue, and valley oaks) along with big-leaf maples and madrones are stunning in autumn. The hike starts at the old Burdell Mansion and outlying barns, houses, and gardens. Back in the 1860s this property belonged to the Burdell family, who ranched here and later developed an exclusive estate.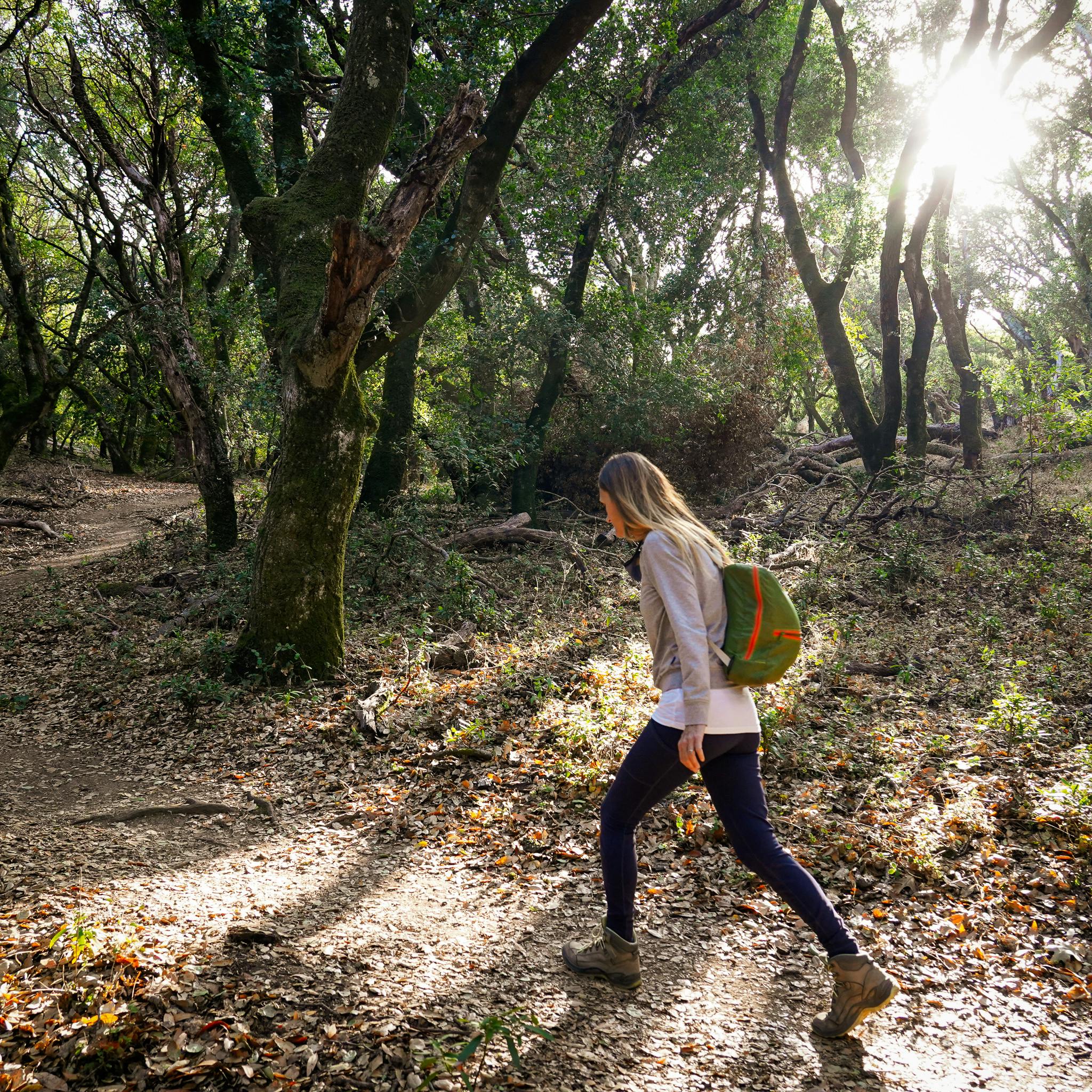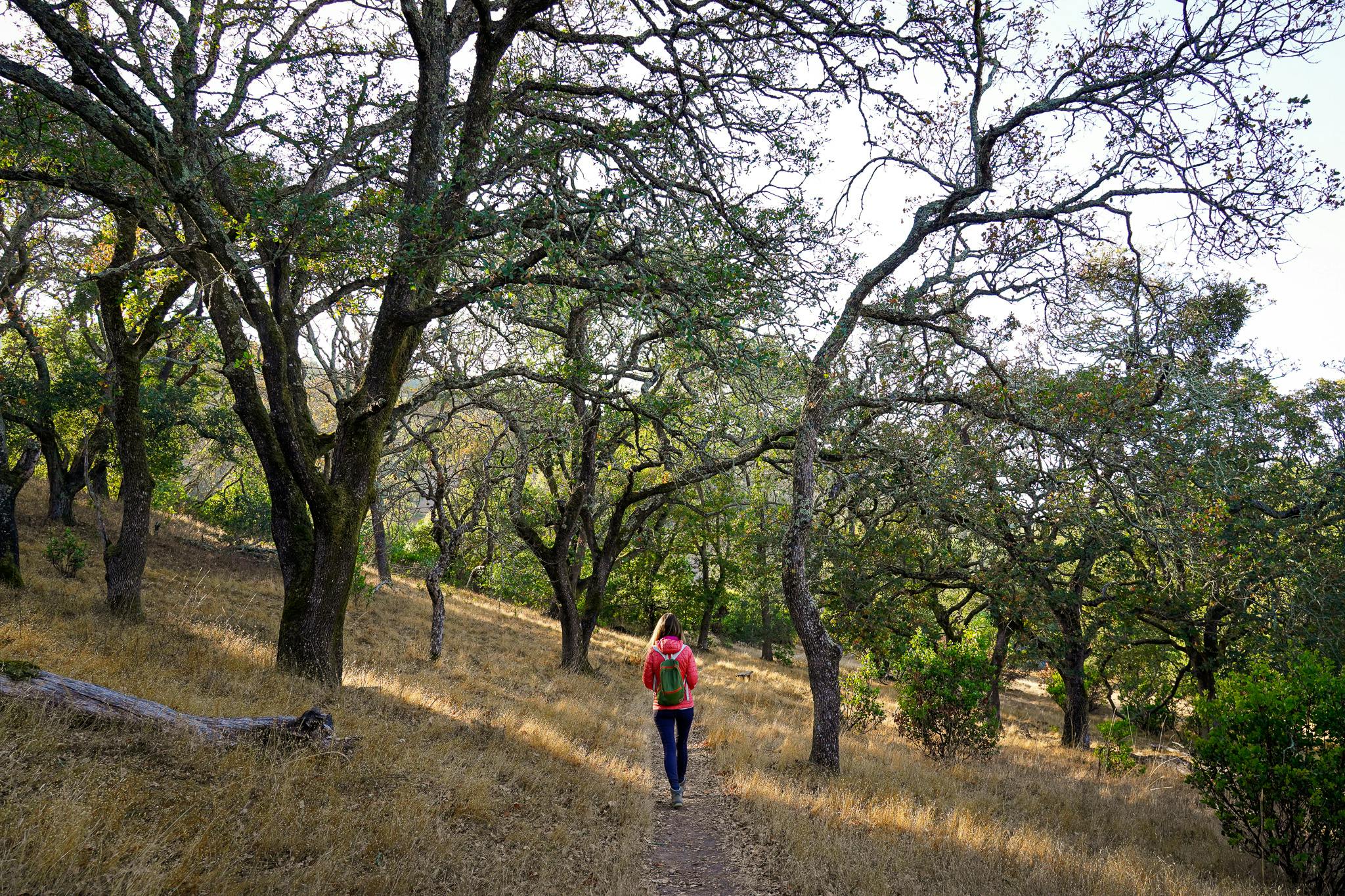 But before that, it was home to the Coast Miwok Native Americans. At the start of the hike you'll witness a reconstruction of their kotchas, reed-and-bark dwellings similar to teepees. You can also walk past the remains of what was once a vibrant garden filled with berries and plants used for many purposes, including spiritual and medicinal.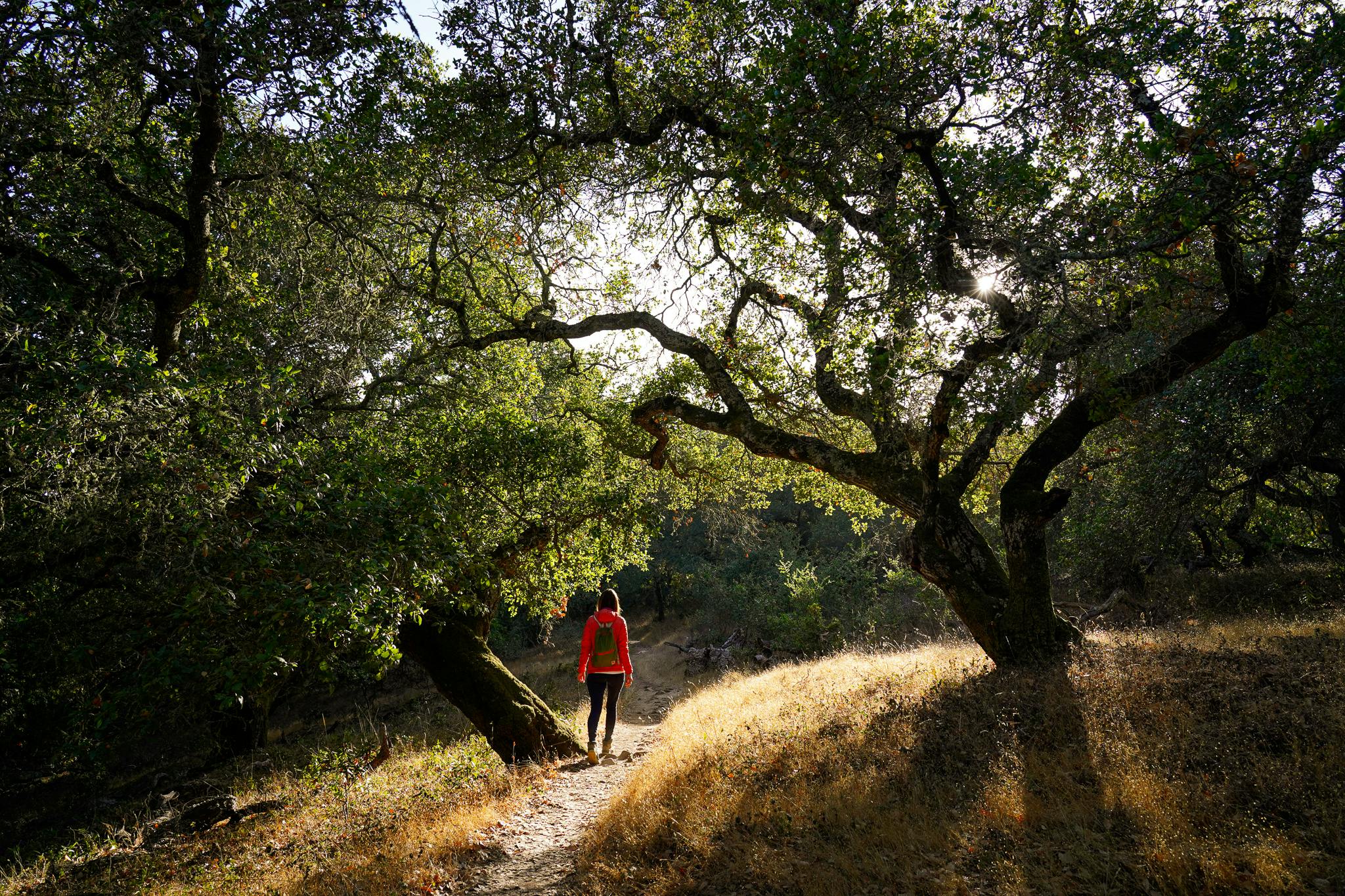 The Miwok Trail rises gently into the woodlands for a beautiful 3-mile (round-trip) hike on the Loop Trail. The path begins with a climb paralleling Olompali Creek and passing a small reservoir. Keep going on the narrow trail through a shaded canopy of California bay and coast live oak trees, where autumn's afternoon sun filters in beautiful streams of light.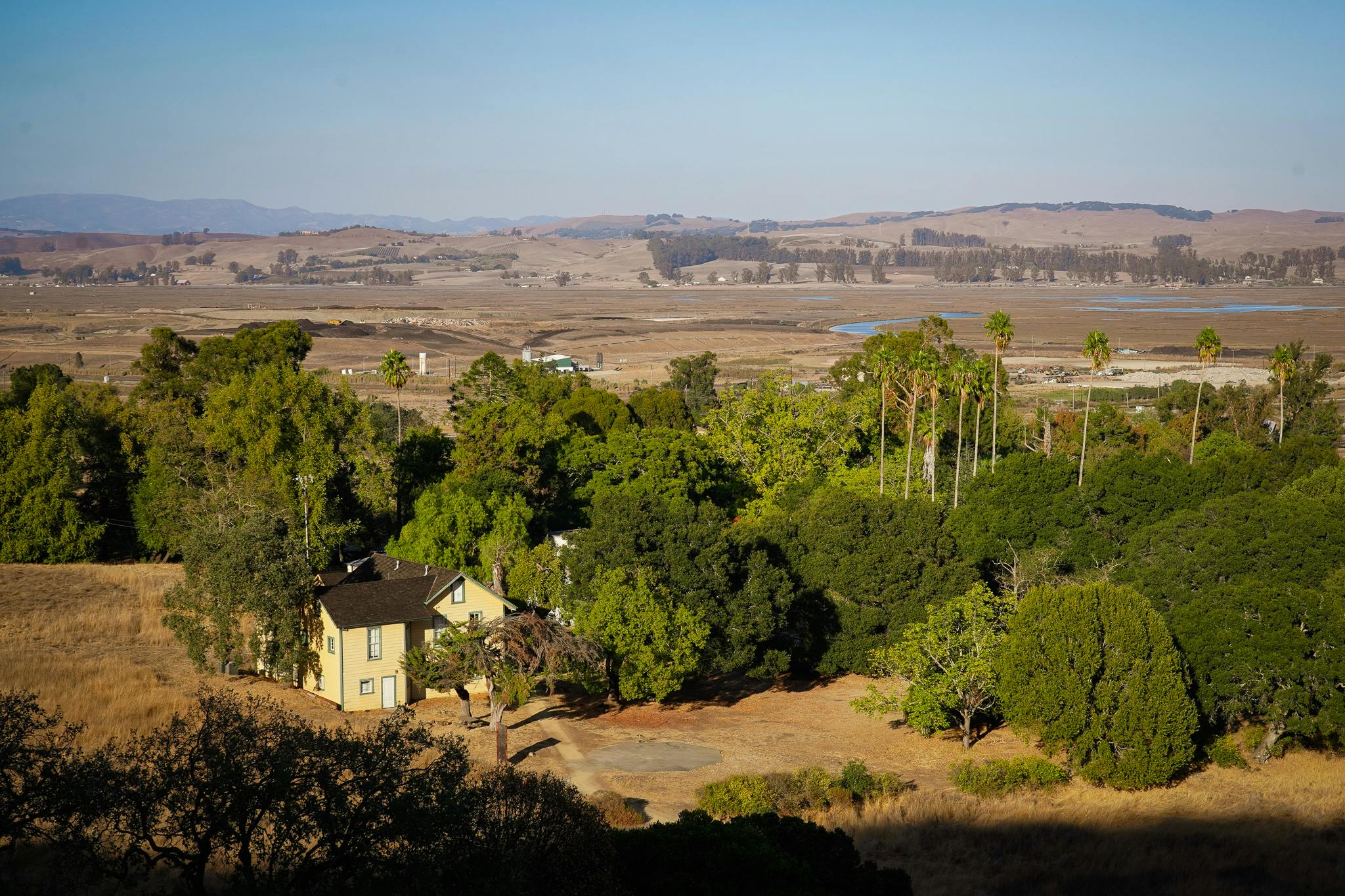 Grassy spaces are punctuated by old oaks whose gnarled limbs seem to know all the secrets of the past. Coming over the highest point on the trail, eastern views of San Pablo Bay come briefly into view. You'll quickly understand why the Grateful Dead played a concert here and used the Olompali hills as an album cover backdrop.
LISTEN TO THE PODCAST: In the episode "Pandemic Autumn Outings" Weekend Sherpa co-founders discuss their afternoon hiking at Olompali State Historic Park.
Olompali State Historic Park is only accessed from southbound Hwy. 101 in Marin. If you're traveling northbound on Hwy. 101, go about 1 mile past the entrance sign, exit at the landfill, cross over the highway, and get on Hwy. 101 southbound. The Loop Trail can be hiked in either direction, but we recommend making a counterclockwise loop by first following the Mount Burdell Trail signs, and then continuing on the Loop Trail. No dogs.
Bring the Outdoors to Your Inbox
Sign up for our weekly email and stay up to date on where to explore in California.
* No spam, that's a funky food!