Spring for Chino
Hike Bane Canyon Loop at Chino Hills State Park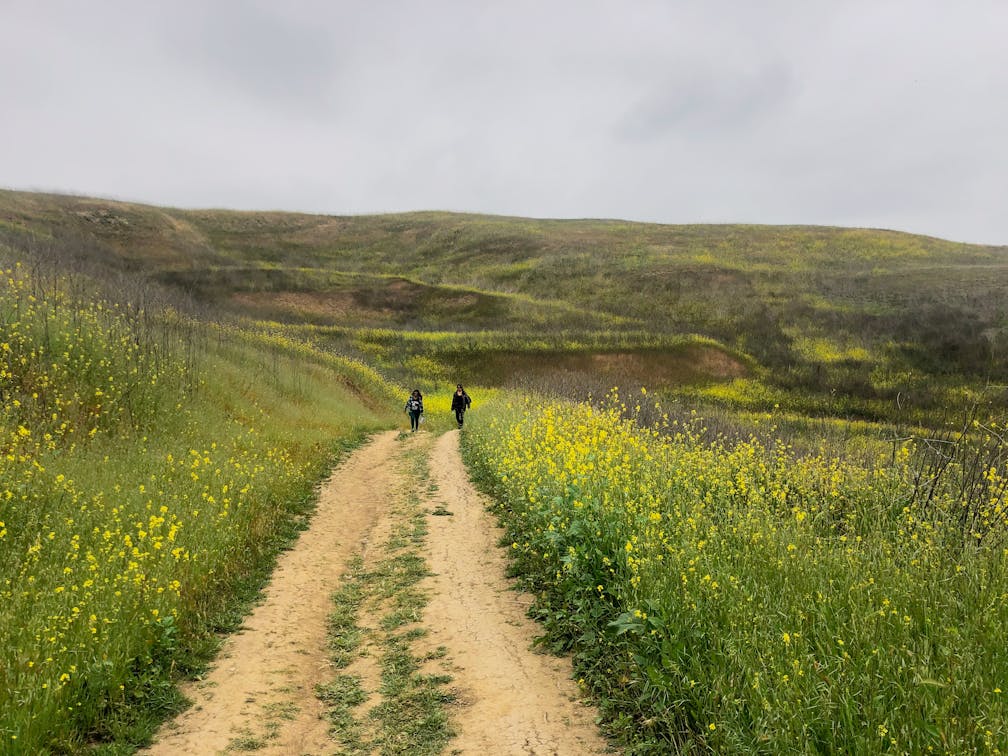 Now that we have longer days, this 5.8-mile (round-trip) Bane Canyon Loop hike in Chino Hills State Park is a sweeping escape with big vistas, trails dotted in willows, oaks, and sycamore trees, and blooms like California poppies.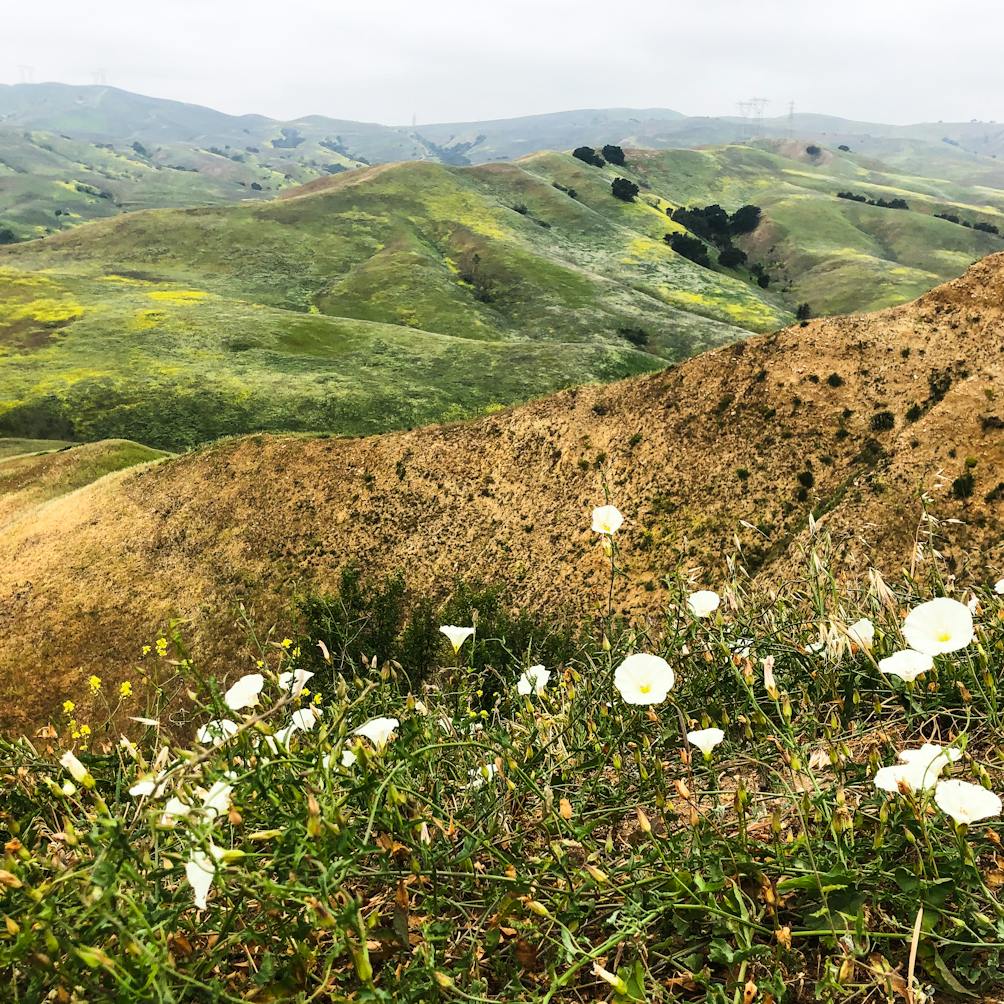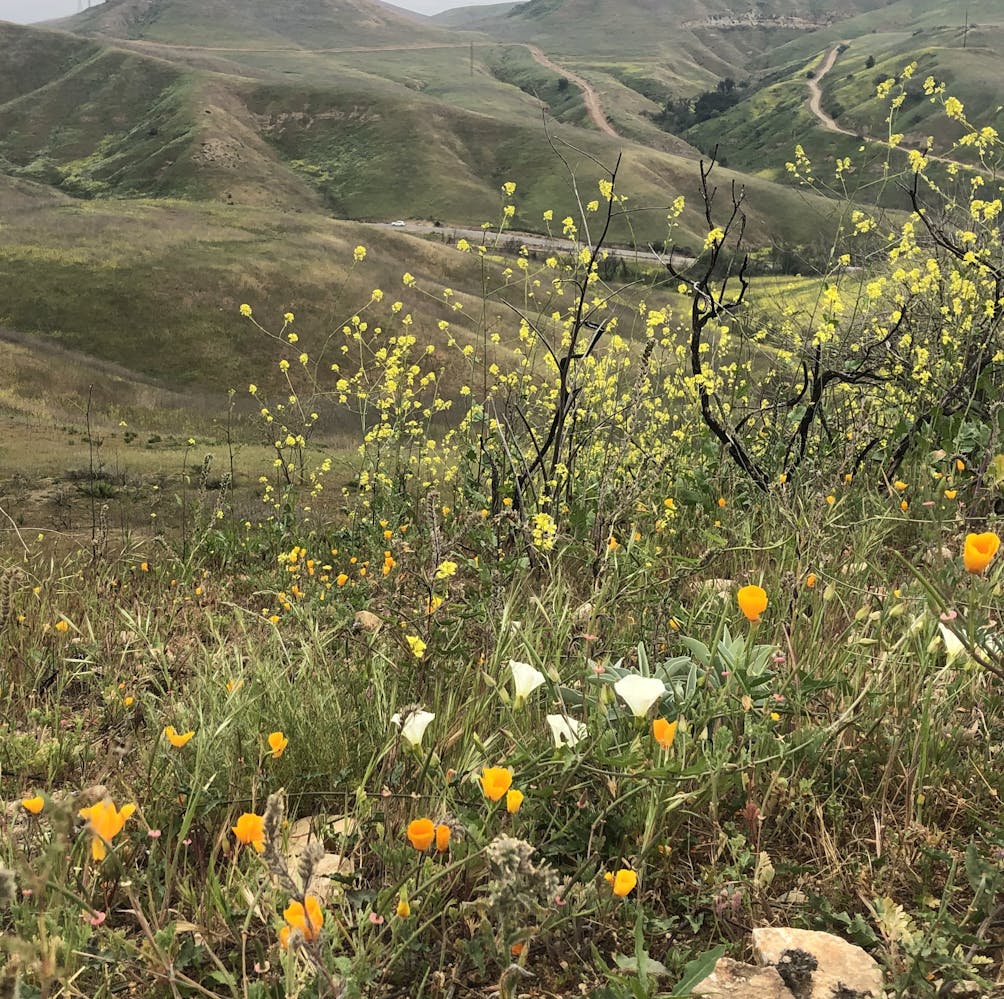 Start at the Sapphire Road entrance and follow the steeply paved road for the first half-mile. Your reward at the top is a spectacular view of sprawling distant towns. Keep an eye out for wildlife such as our state bird, the California quail. (You'll also want to mind your step, as rattlesnakes nest in holes along the trails this time of year.)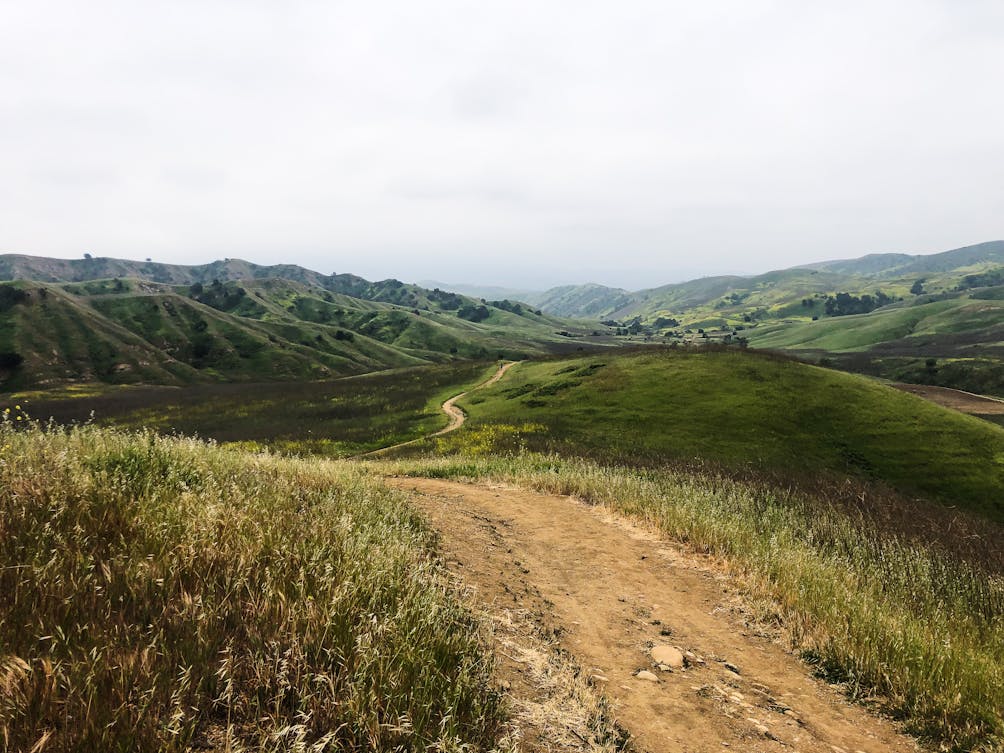 Follow the trail running parallel to Bane Canyon Road for the next two miles until you reach the junction with Corral Trail. After taking in the spectacular view of the valley below, make a sharp right turn to head north along Bane Canyon Ridge. This dirt trail is more challenging than the first half of the hike, with steep contours of the ridge and views of distant canyons within the immense park. After about 2 miles, make a left to rejoin Bane Canyon Road and head back to the Sapphire Road entrance.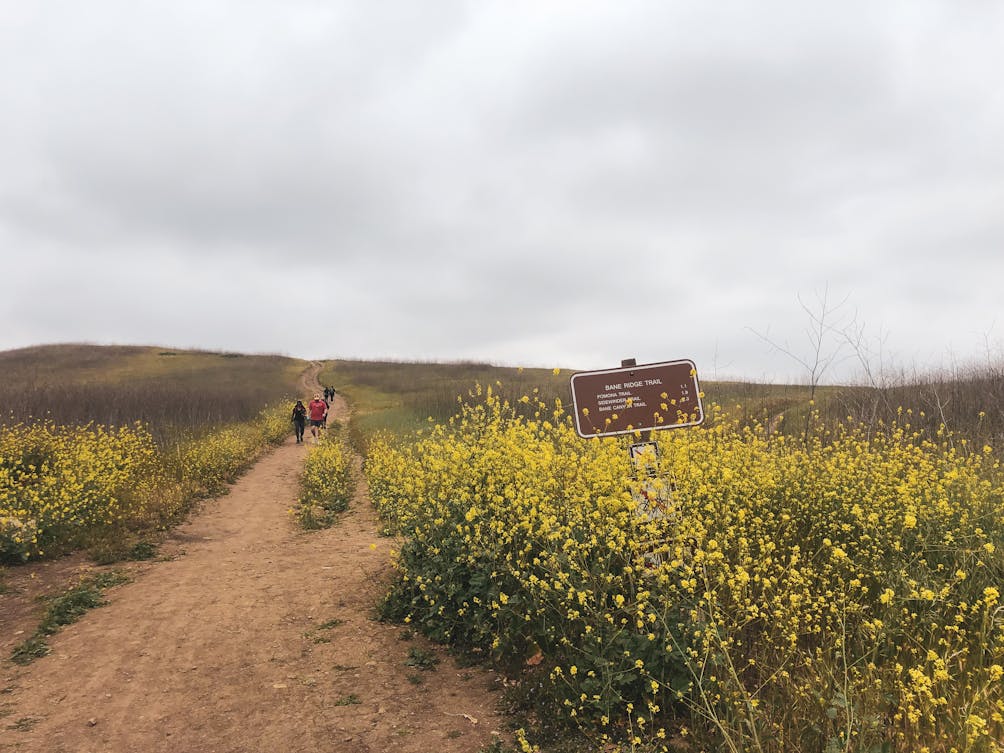 Of note, there's plentiful mustard plant on the trailside and hills here. While it looks pretty in pictures, it's actually an invasive plant that grows tall in winter, and has deep roots, thereby denying sunlight and water to native plants trying to flourish. It's also a potential kindling for fire when stalks dry up. In other words, it's complicated! The good news is it has raised discussion on ways to remove the mustard and repurpose it for food, natural dye, and other sustainable measures.
 BONUS EATS: Reward yourself at the nearby Shoppes at Chino Hills where you can relax over hand-crafted tacos at Urban Fish Taco.
The North Entrance to the park is located at the intersection of Sapphire Rd. and Elinvar Dr. Take the CA-71 to Soquel Canyon Pkwy. (exit 7) in Chino Hills. Turn left onto Elinvar Dr., where you can find street parking for free. No dogs.
Story and photos by Lena Marceca
Bring the Outdoors to Your Inbox
Sign up for our weekly email and stay up to date on where to explore in California.
* No spam, that's a funky food!