Secret Crestridge
Hike Crestridge Ecological Reserve in San Diego County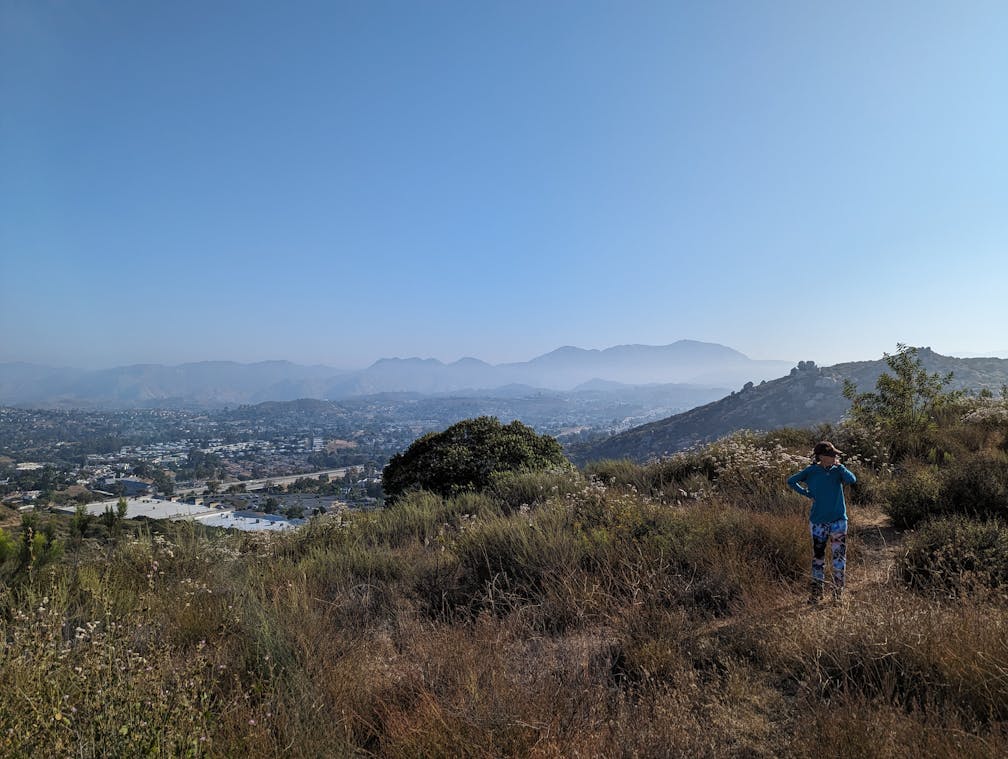 It's hard to call a 2,800-acre green space a hidden gem, but the Crestridge Ecological Reserve feels like a secret treasure, with a multitude of trails that traverse riparian, oak woodland, coastal sage scrub, and chaparral habitats nestled between quiet neighborhoods and the bustling I-8. Discover the highlights view on the Valley View Truck Trail, which stretches 4 miles across the preserve. Get an early start to avoid too much heat.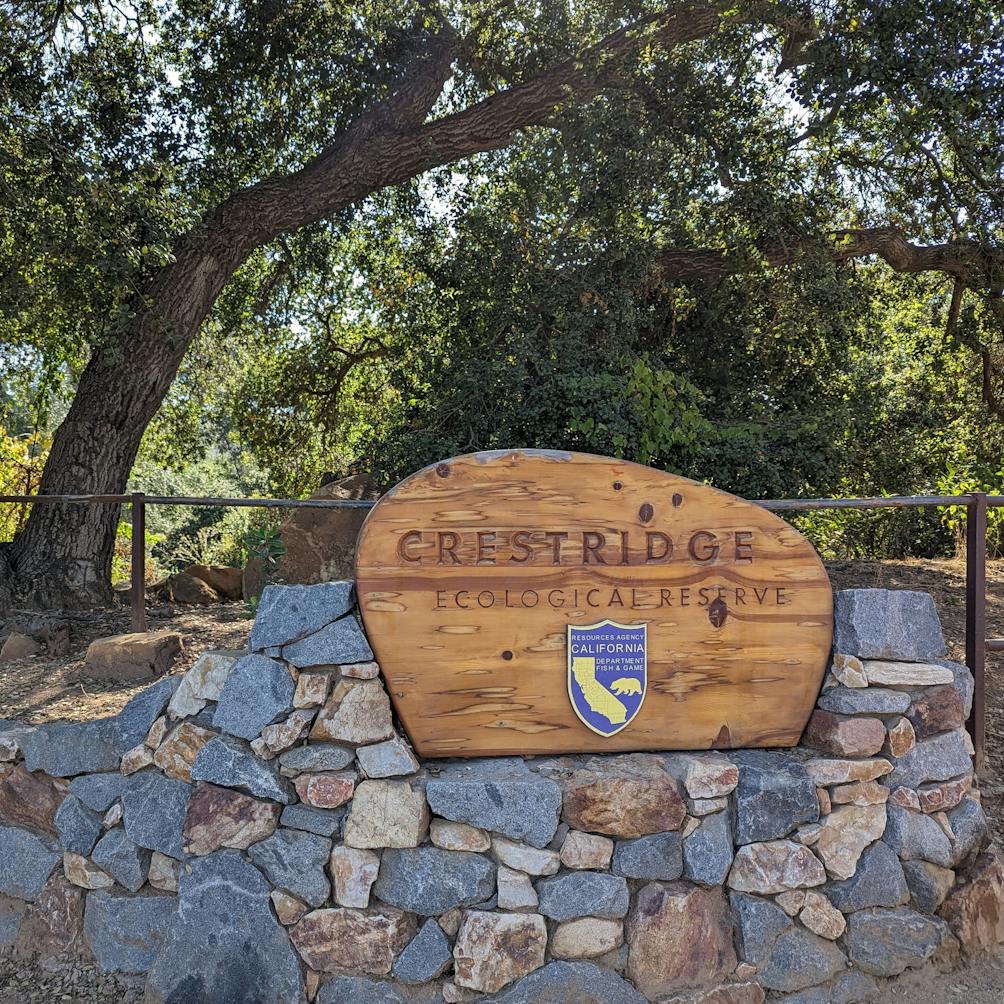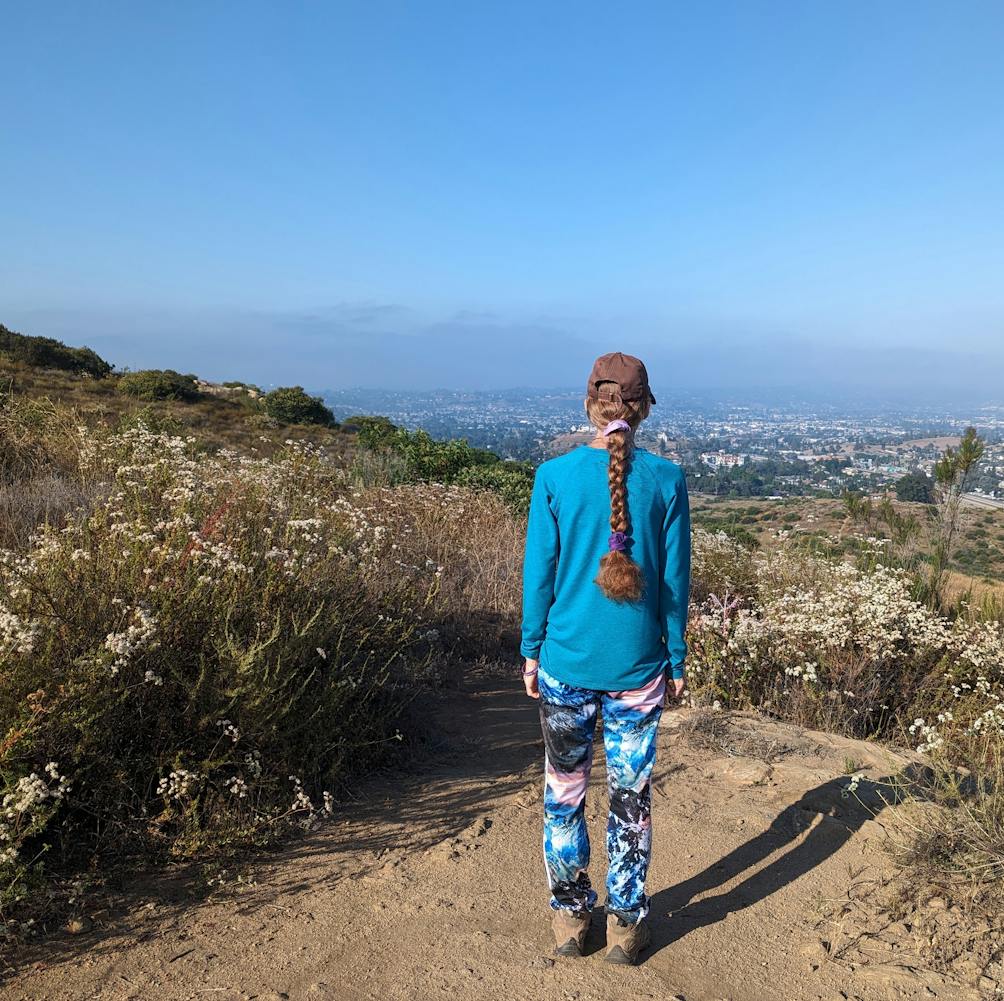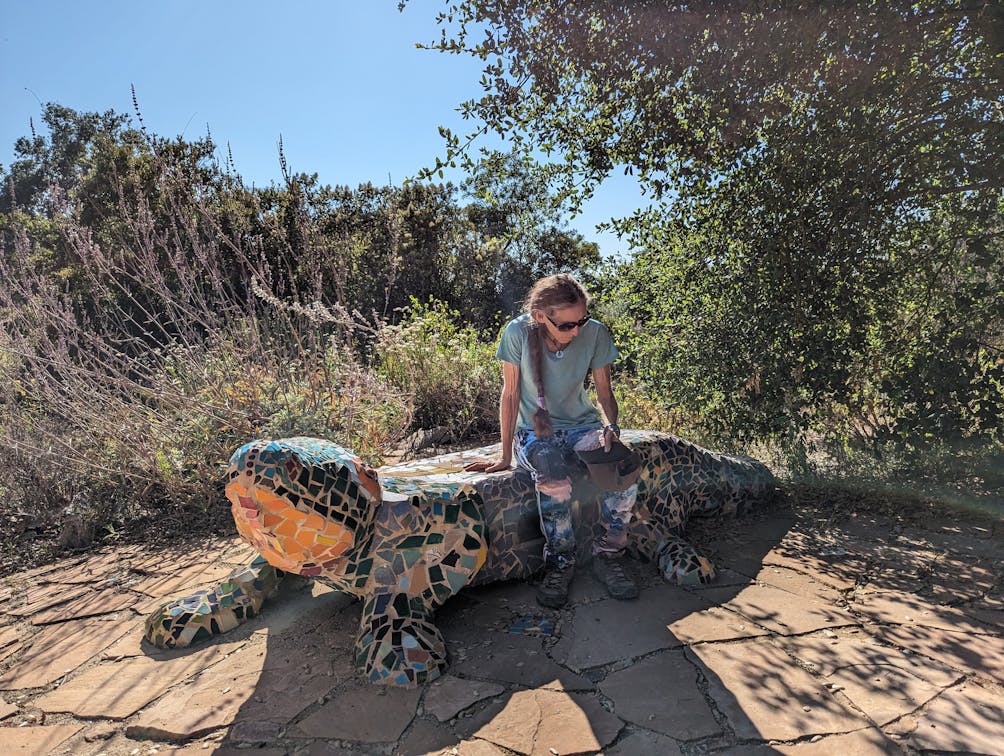 Park at the east entrance on Horsemill Road and find a beautiful sign welcoming you to the preserve. The unique mushroom-shaped adobe visitor center has interpretive signs describing the area's history (such as the 2003 fire that burned 80% of the preserve) and the local birds of prey, including golden eagles, owls, white-tailed kites, and Cooper's hawks. It's also home to the endangered Hermes copper butterfly. Check out the short nature trail at the visitor center, and appreciate the beautifully intricate mosaic artwork, including a photogenic lizard bench. Admittedly, it's hard to even leave the entrance, but head northwest past the greenhouse and native grassland restoration to find a trail junction.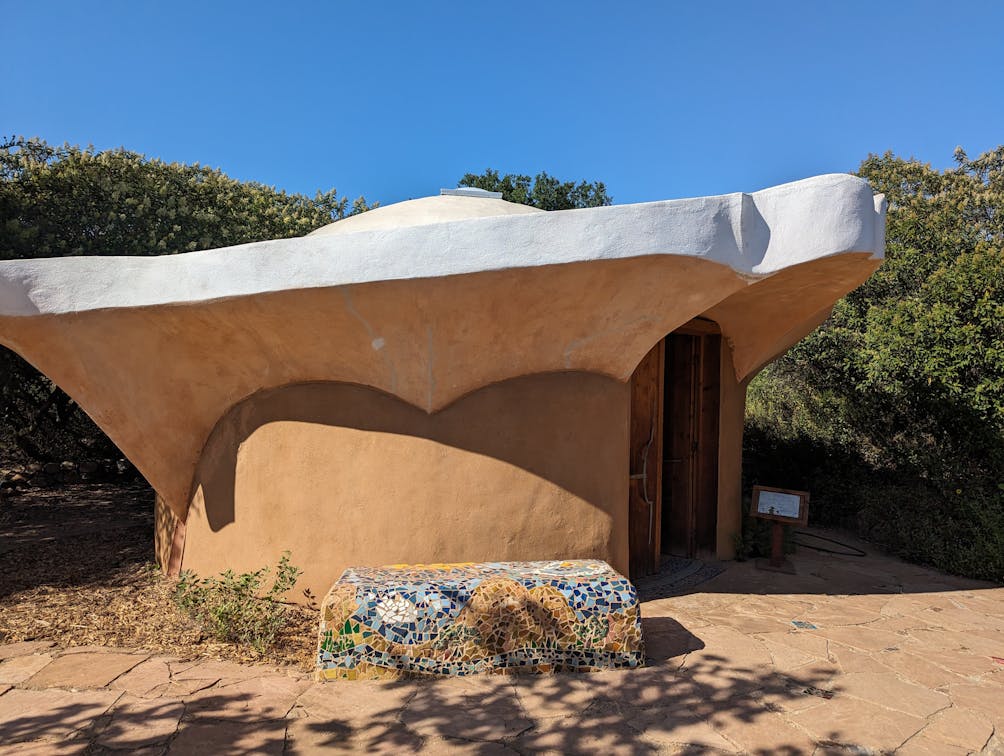 Head west (left) here to hop onto the Valley View Truck Trail. Though this path actually stretches 4 miles to the park's western terminus (at a parking lot behind a Dollar Tree), hikers can opt to turn back at their own comfort level. Throughout the reserve, which serves as an important connector to the Lakeside Ecological Reserve and San Diego National Wildlife Refuge, you'll climb hills for views of the surrounding region, maneuver under enchanting oak forests, and skirt along some canyon walls—look for the pink and purple alien-like stalks of the chalk dudleya along the walls.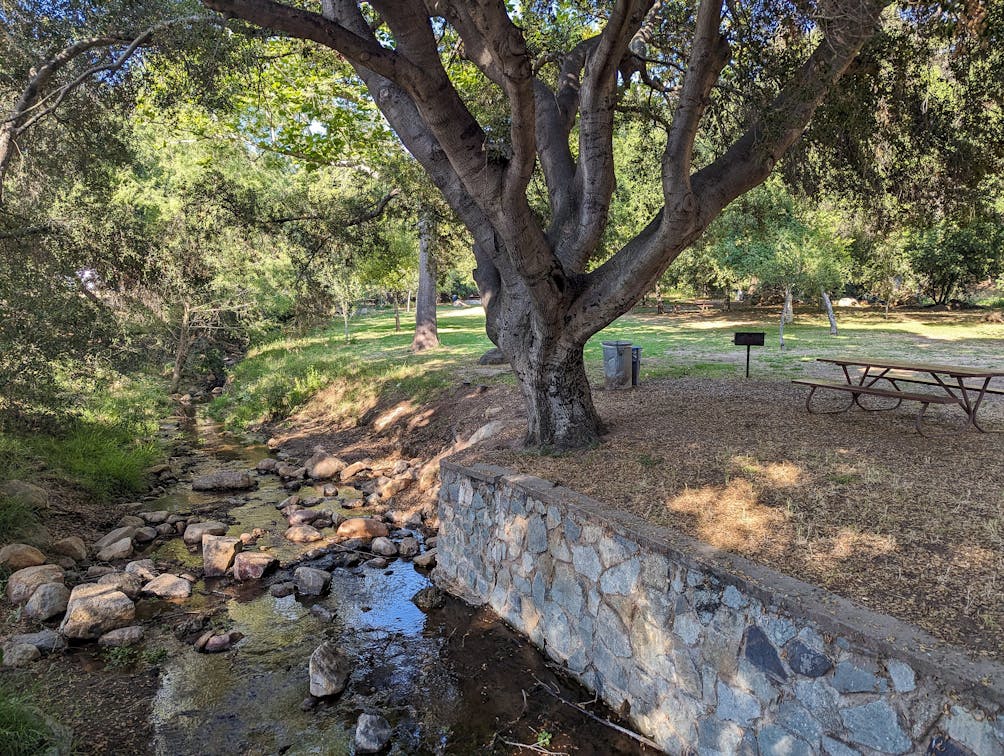 For another local gem, head to the nearby Flinn Springs County Park, a beautiful 40-acre green space that has a flowing stream, oak groves, a really cool hidden baseball field and, of course, hiking trails. The hike-de-force goes 2.2 miles up to Flinn Peak for some incredible views.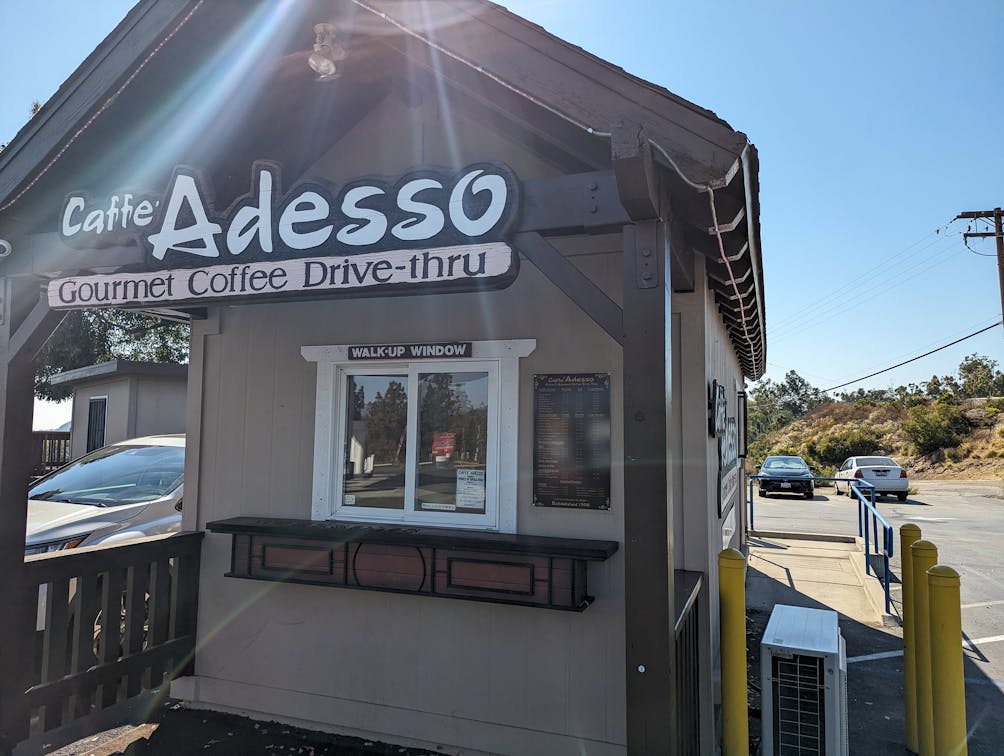 BONUS TREAT: After your park-hopping adventure, head to Caffe Adesso for some refreshing local brews. The cute drive-thru coffee shack is run by the Musgrove family (Padres fans will know Joe, who threw the team's first ever no-hitter and is a fan favorite). Caffe Adesso is also a local favorite—everything is good, but if you're a Pads fan, snag a #44 (Joe's favorite, named after his number), which is their delicious cold brew with sweet cream. Cin cin!
To get to Crestridge Ecological Preserve's east entrance, take the I-8 to the Greenfield Dr. exit and head east. After 0.5 mile, turn left onto La Cresta Rd. and after 3.1 miles, turn left onto Mountain View Rd. After 1.2 miles, turn left onto Horsemill Rd., which leads you 0.6 mile to street parking and the visitor center. Dog-friendly!
Bring the Outdoors to Your Inbox
Sign up for our weekly email and stay up to date on where to explore in California.
* No spam, that's a funky food!