Hello, Sunol
Hike Sunol Regional Park for Wildflowers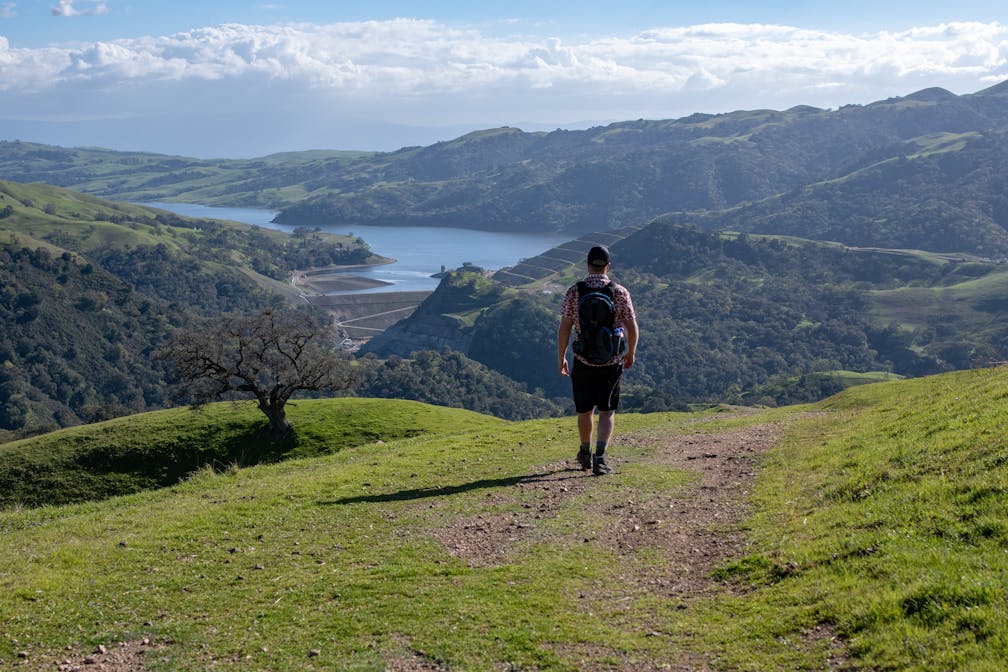 It's one of the grandest hikes of them all: Sunol Regional Park positively beams in spring. Take the grand tour and see major landmarks in the park on a 6-mile (round-trip) hike featuring babbling brooks, beautiful peaks, and burgeoning wildflowers. There's some solid climbing on this route to get to the views … but the vista you get is worth the effort. Start from the Sunol Wilderness Regional Preserve headquarters. Cross Alameda Creek via the bridge to the Canyon View Trail on the right. Walking through the small valley, you'll feel whisked along by the sounds of the creek just a few feet away. Take your second left onto the Indian Joe Creek Trail, which is the beginning of your ascent. The trail quickly leads you to Indian Joe Creek. As you climb, the trail meanders its way along the creek and includes a handful of stream crossings.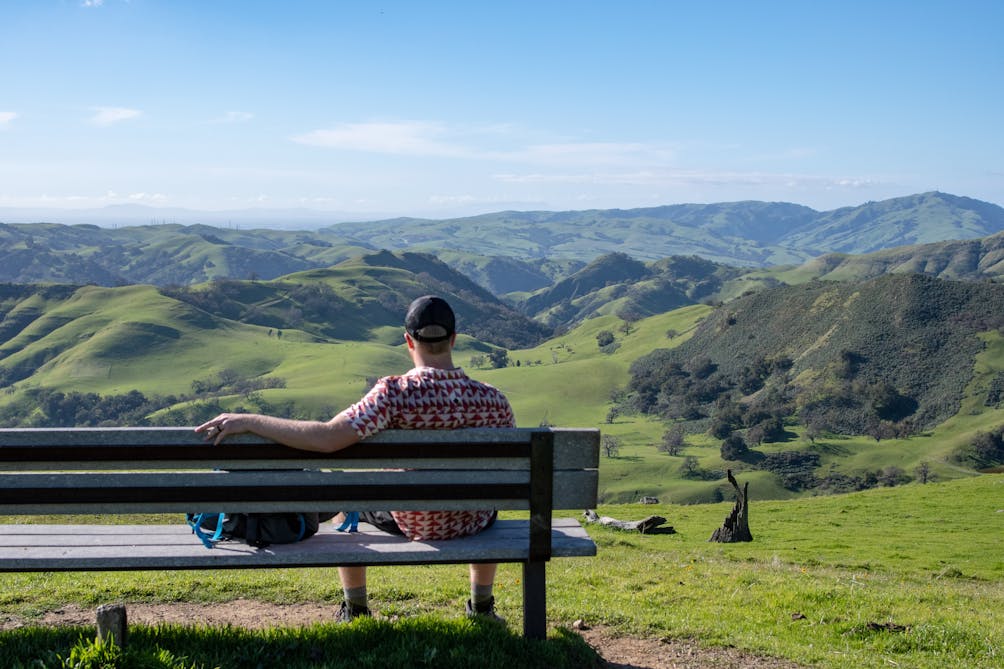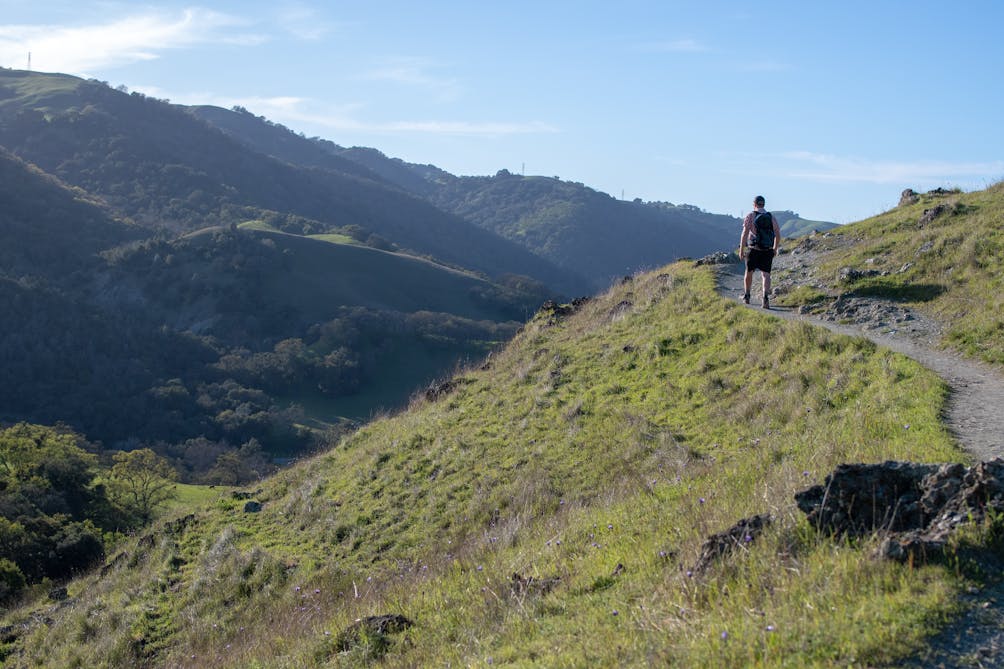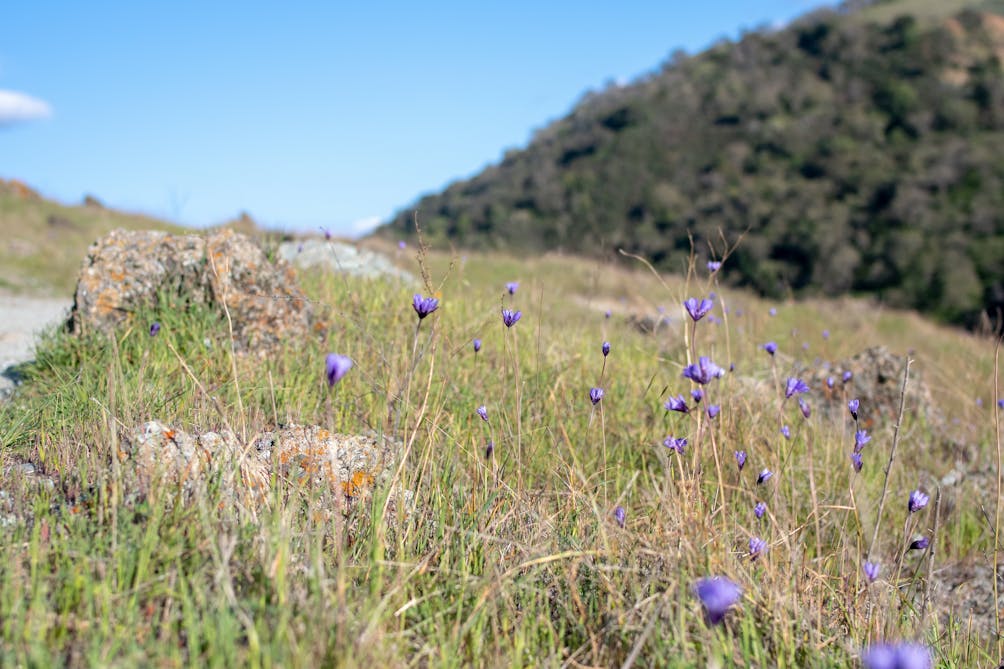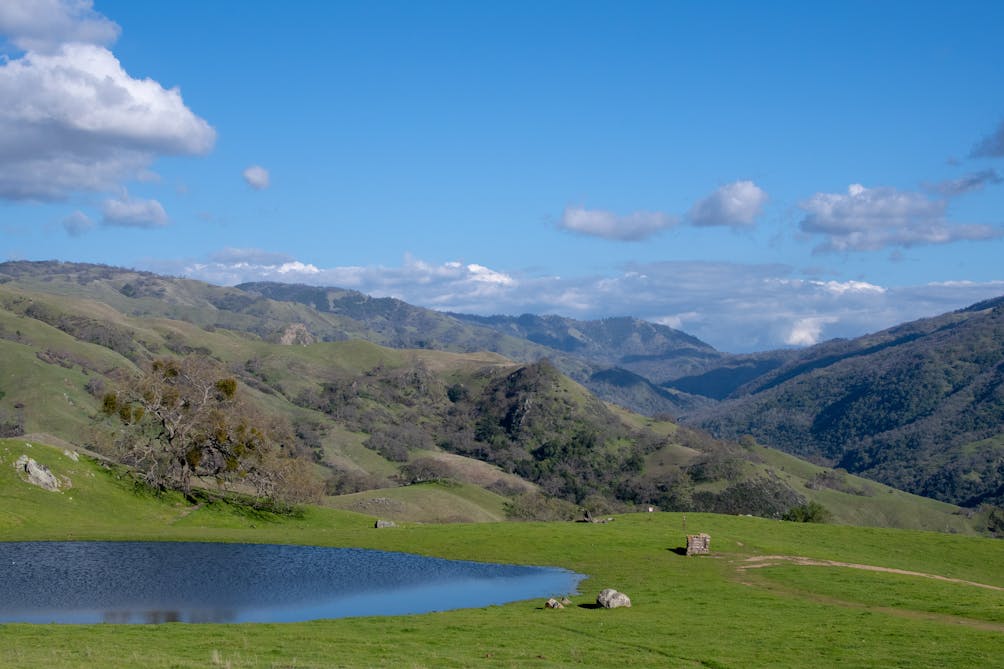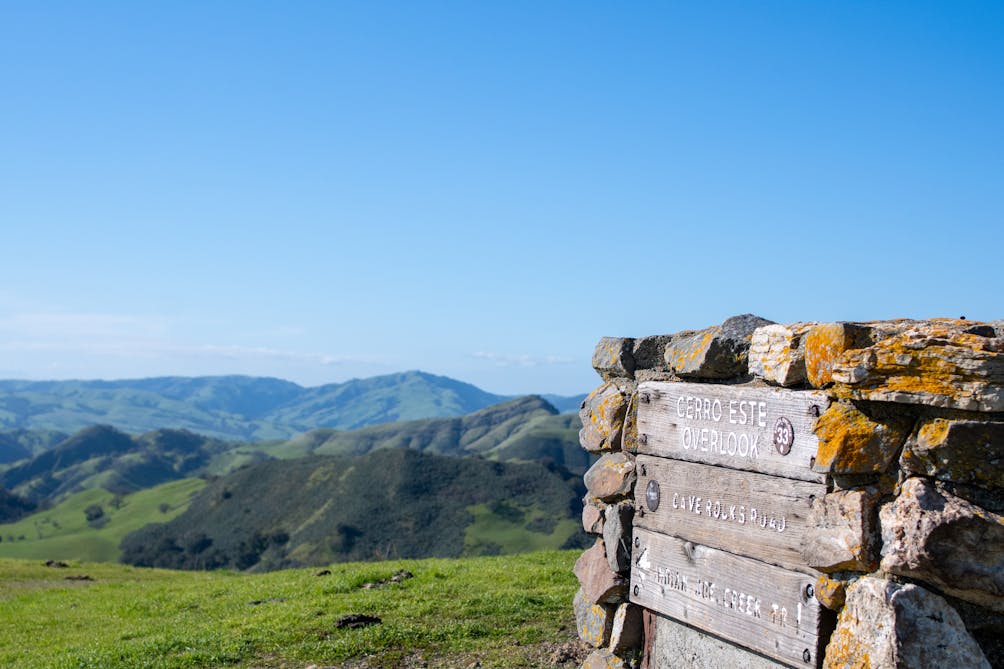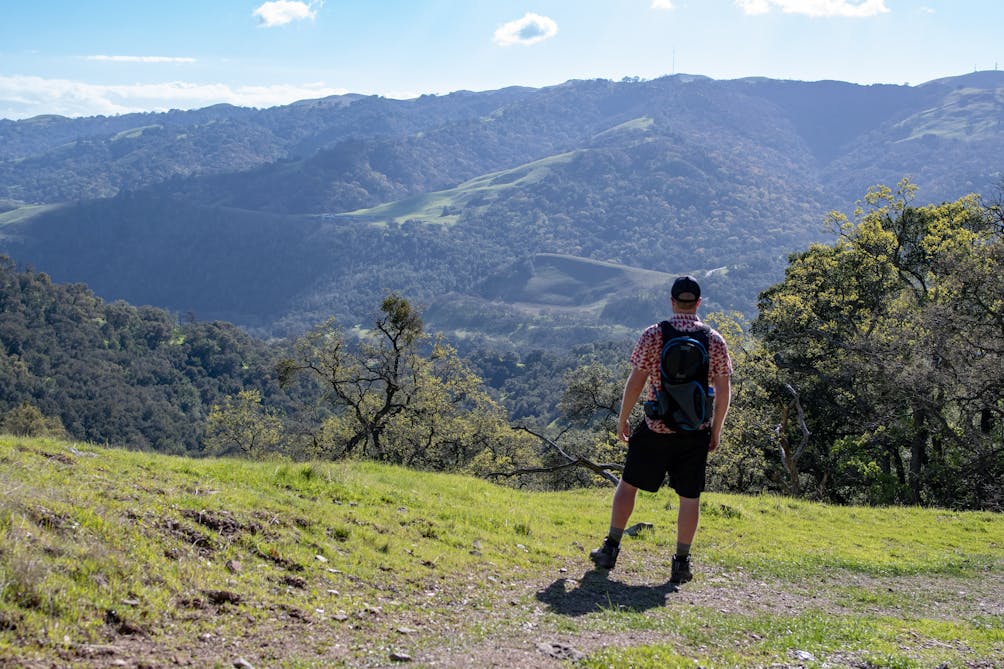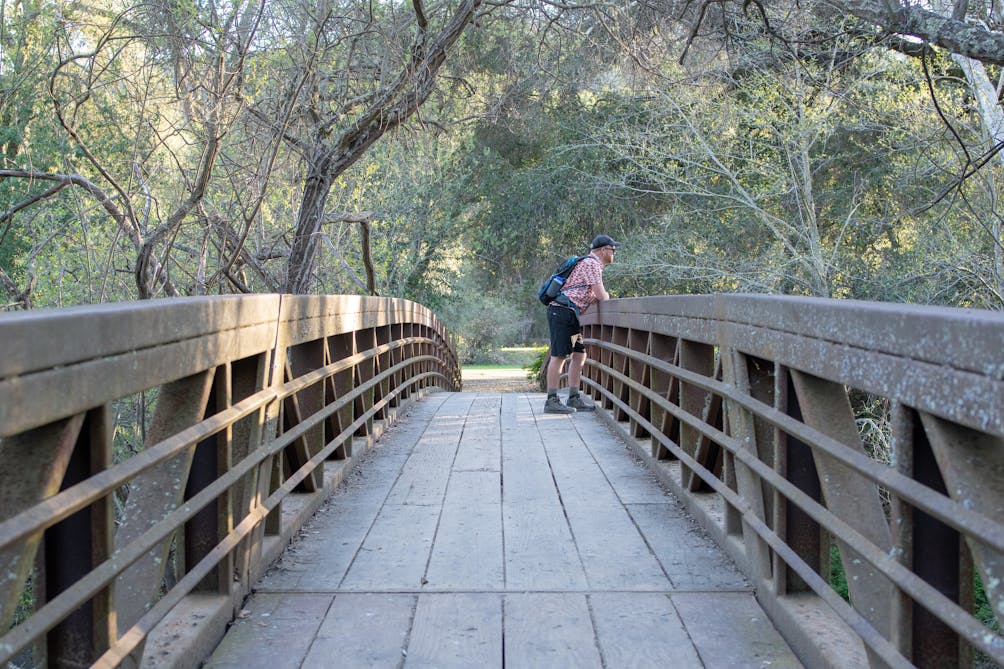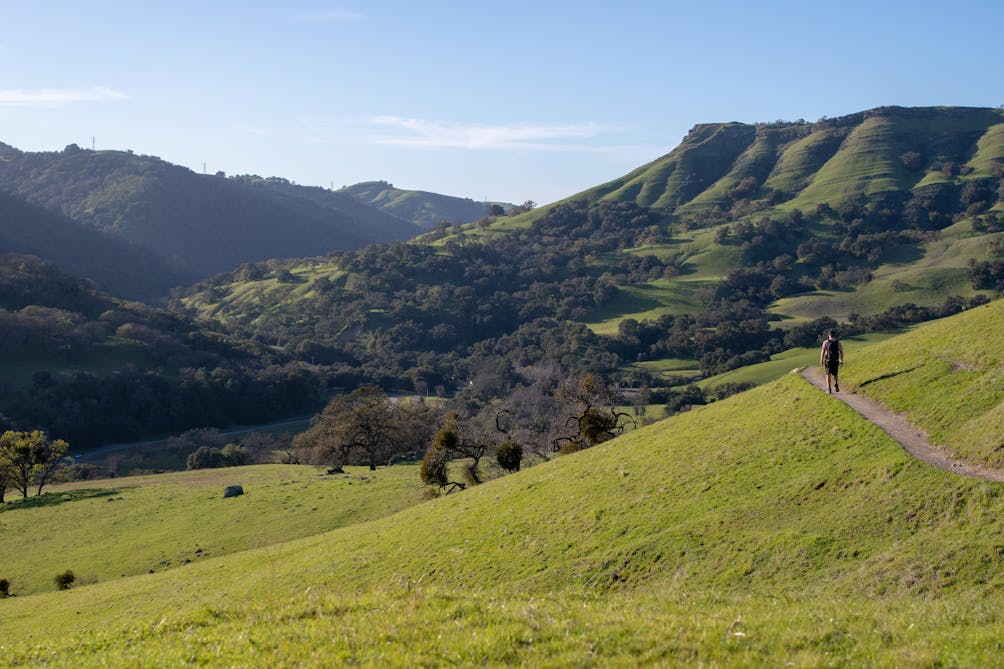 As you climb, pass though oak savanna that is dotted with California poppies in spring. After nearly 1.5 miles of ascending, you'll reach a T-intersection. Follow Cave Rocks Road to the right. The trail also offers panoramic views of the neighboring hillsides and the Calaveras Reservoir a few miles to the south. The top of your climb marks another highlight of the trip, marked by the large rock Cerro Este Overlook sign and a bench. Take a breather, grab a snack, and soak in the view. On clear days, you can see the Bay. Head down the mountain on Cerro Este Road.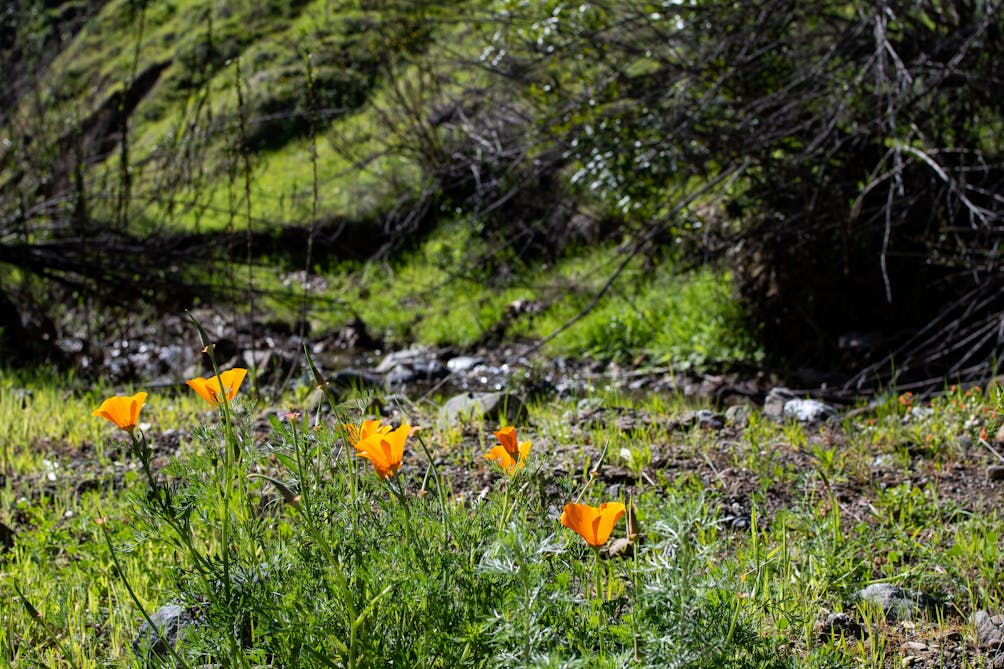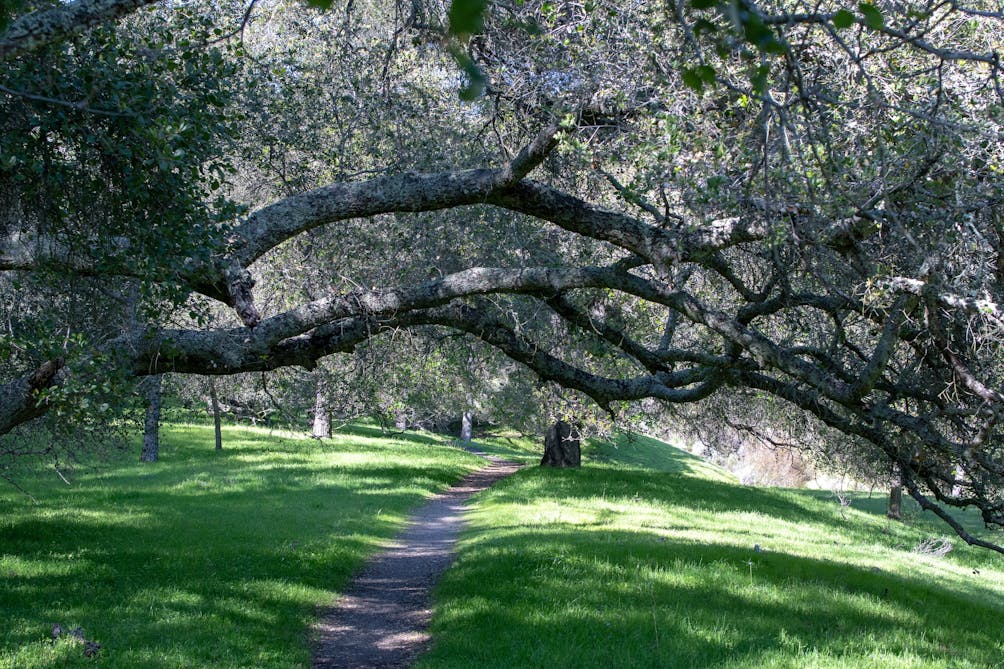 As you get closer to the valley floor, follow the signs to Little Yosemite, where Alameda Creek and the canyon feature an oases that's either relatively calm or, after heavy rains, quite lively! Scramble down a few rocks to the water's edge. Hop a bit more and explore the area on the giant boulders that give Little Yosemite its grandness.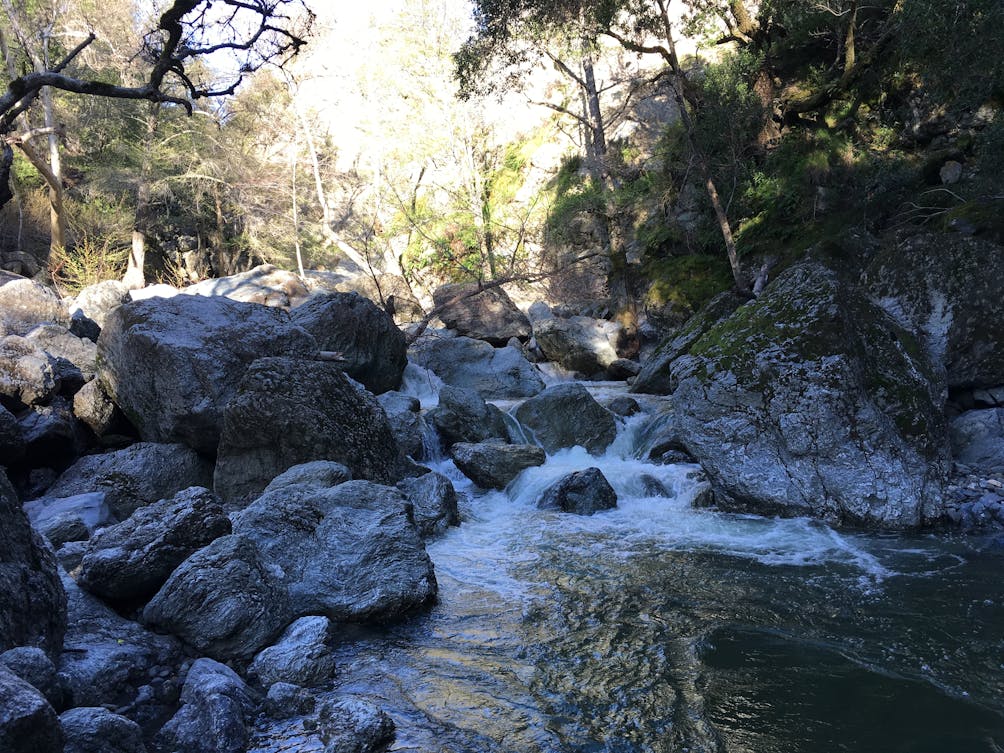 Get back to the parking lot by backtracking slightly up Cerro Este Road to Canyon View Trail (about 0.2 mile). Take a left and follow the trail for the final 1.5 miles.
This is great for a cooler day or a morning hike. The hike is difficult, with over 1500 feet of elevation gain that is mostly completed in the first half of the hike. Be sure to bring plenty of water and snacks for the trail. A park access fee of $5 is required when the attendant is on duty. The park has poor cell service, so grab a trail map or snap a picture of the map that is posted before crossing the Alameda Creek bridge. You can also download the trail map. Dog-friendly!
Bring the Outdoors to Your Inbox
Sign up for our weekly email and stay up to date on where to explore in California.
* No spam, that's a funky food!