Sublime in Sycamore
Hike Sycamore Canyon Loop near Riverside Inland Empre
The 3.5-mile round-trip Sycamore Canyon loop is just minutes from bustling Riverside yet feels like a journey through the wilderness of an Old West movie. Shortly after leaving the trailhead in Sycamore Canyon Wilderness Park, the trail forks. It doesn't matter which direction you choose—both eventually lead back to this point.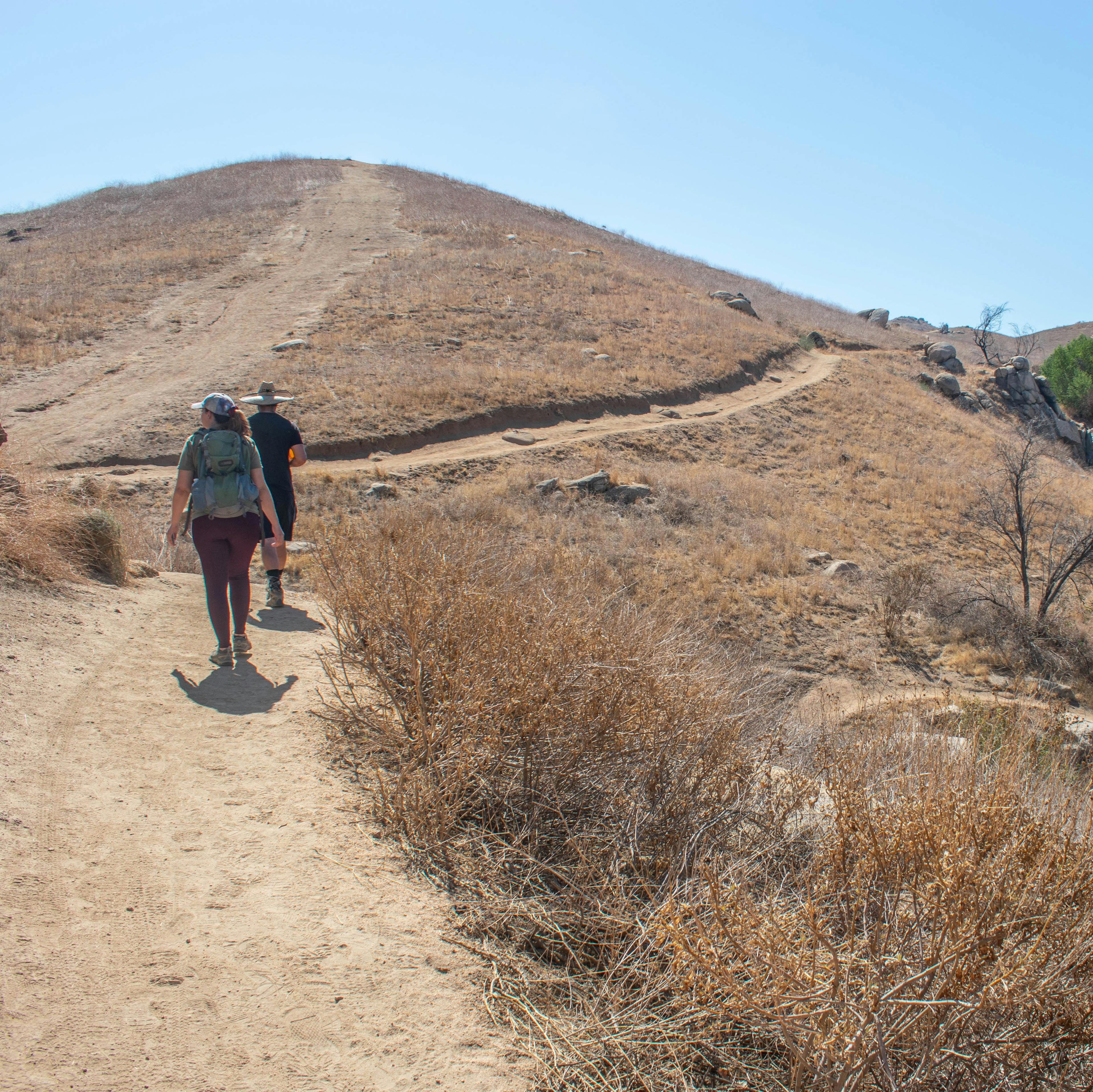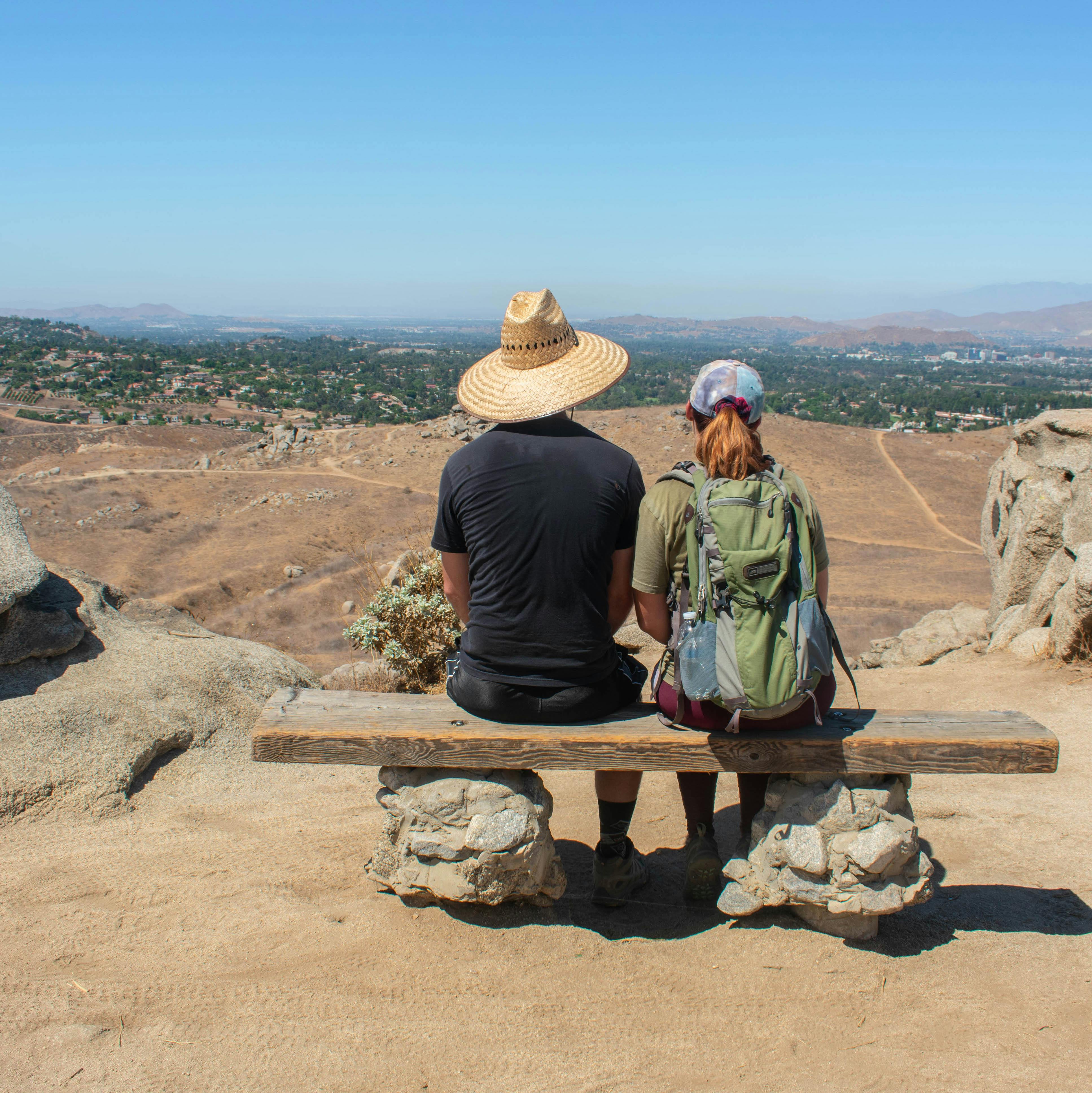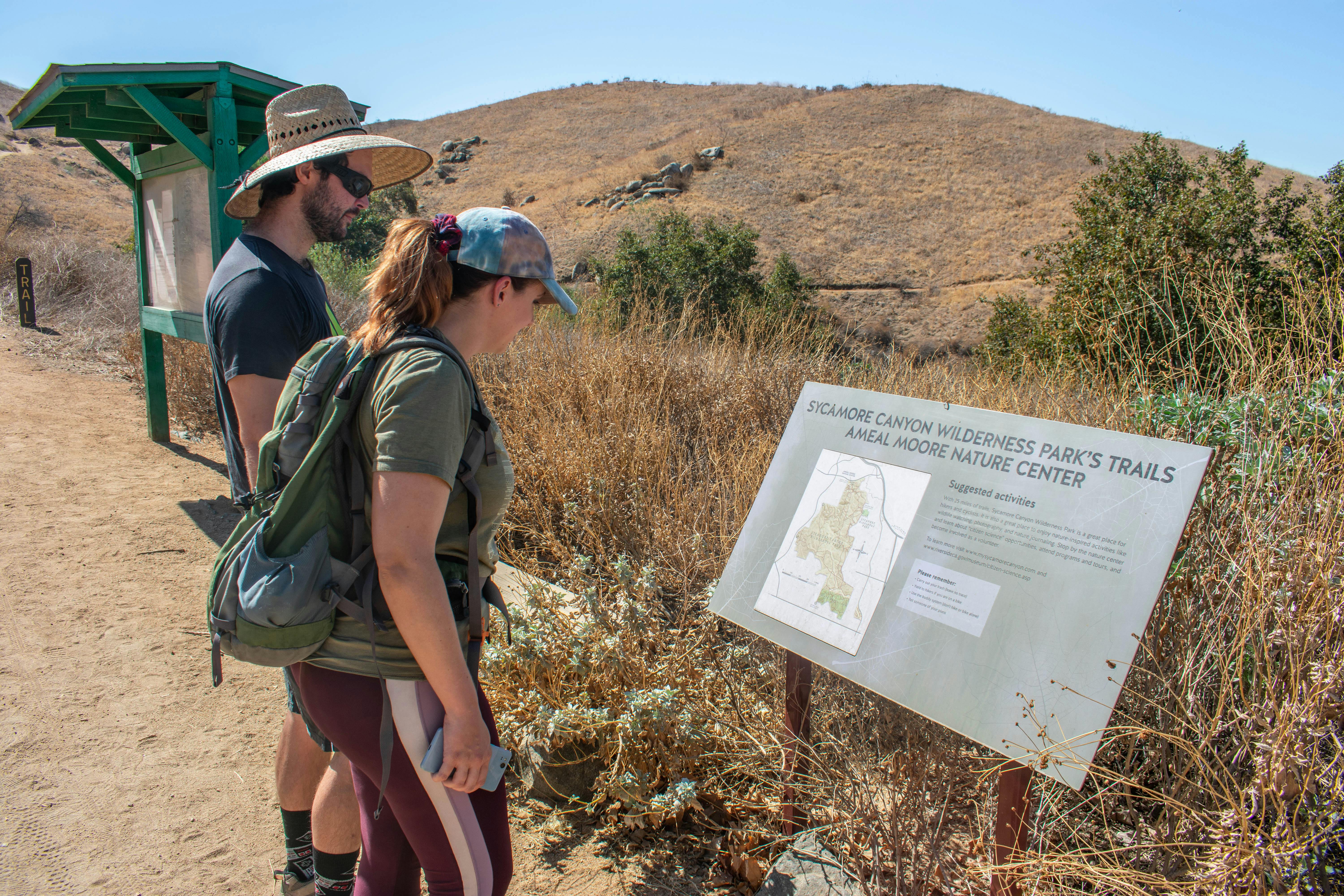 As a tip, going left at the fork is much steeper, climbing all 606 feet of the trail's elevation gain within the first mile. Heading to the right offers a more gradual ascent, covering that same amount of elevation over two miles. Either way, the trail immediately sweeps you away from the city, climbing up and down the grass-covered hills and offering stunning views of Riverside—including the popular Mount Rubidoux—as well as the Box Springs, San Gabriel, and Santa Ana mountain ranges. The trail intersects with dozens of other trails, but unfortunately none of them are marked (we recommend taking a photo of the map at the trailhead to keep on hand for reference.
In addition, there is cell coverage available throughout the park so you can try your phone GPS, but do not rely on it as your only source). A general guideline is to continue in the direction you are going to complete a loop (i.e., if hiking counterclockwise, turn left at every junction). The occasional oasis is an unexpected sight along the otherwise mostly dry trail lined with prickly pears and native California grasses. Be sure to glance above you every so often to catch a glimpse of vultures and other birds of prey flying overhead. Rabbits and unusually large lizards can be spotted around the rocks and shrubs throughout the canyon—just take care to watch your step in those areas because it's prime rattlesnake habitat (and definitely keep your furry friends on the trail for their safety).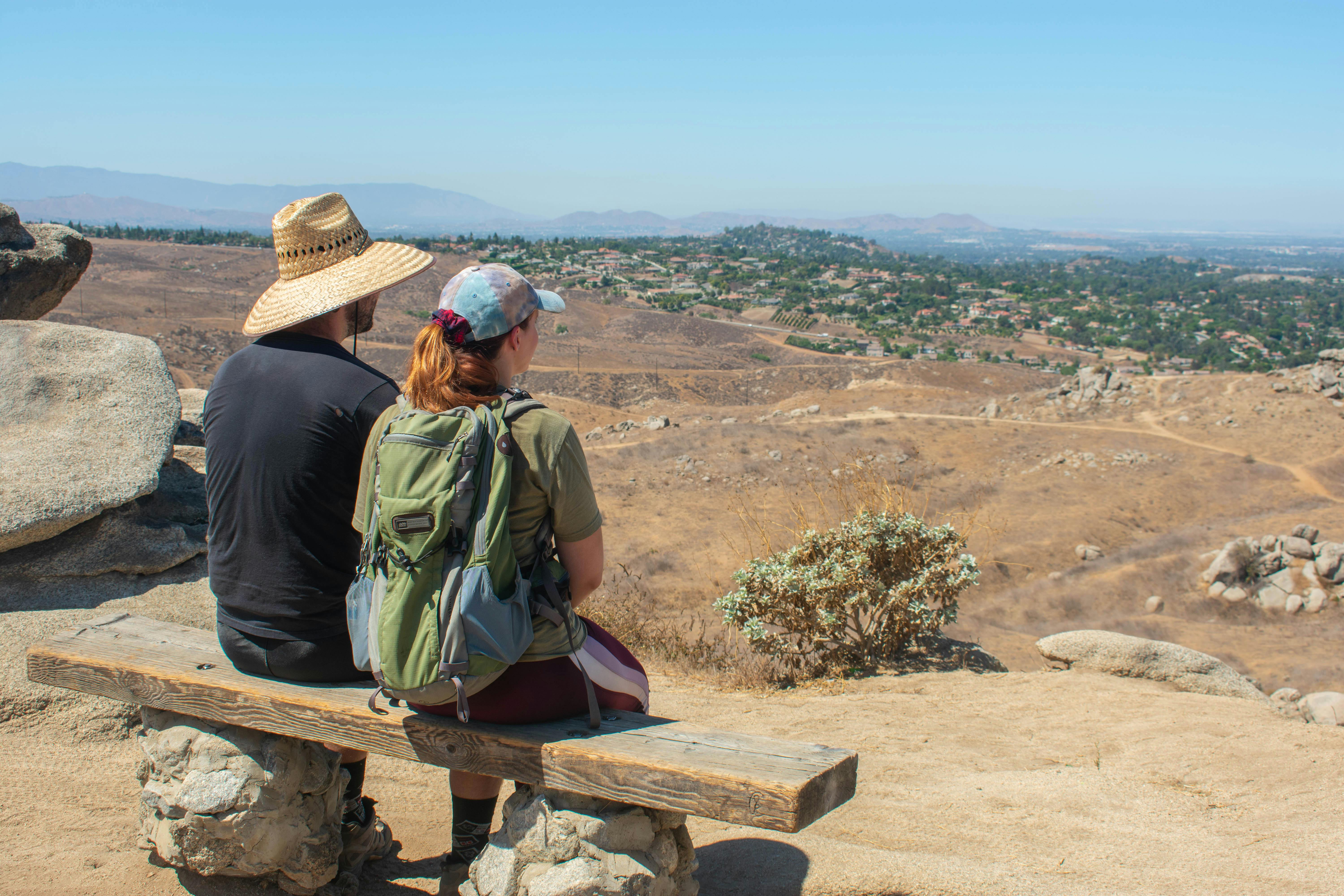 The majority of the trail is exposed, so it's best to go in the mornings or late afternoon as the sun begins to dip below the horizon. A bench awaits at the high point of the trail and is a perfect spot to take a break and enjoy panoramic views of the Inland Empire and the surrounding mountain ranges. Your loop will end back at the original fork in the trail, and from there it's a straight shot to the parking lot.
Sycamore Canyon Wilderness Park is located in Riverside, off the I-215 Freeway and Central Ave. From the Central Ave. exit, head west on Central Ave. and then make a U-turn at Quail Run Rd. in approximately 1 mile. Park entrance will be on the right. Park is open from 30 minutes before sunrise to 30 minutes after sunset. Free parking. Only leashed dogs permitted on trail.
Bring the Outdoors to Your Inbox
Sign up for our weekly email and stay up to date on where to explore in California.
* No spam, that's a funky food!