Exclamation Point!
Hike the Classic Tomales Point Trail in Point Reyes National Seashore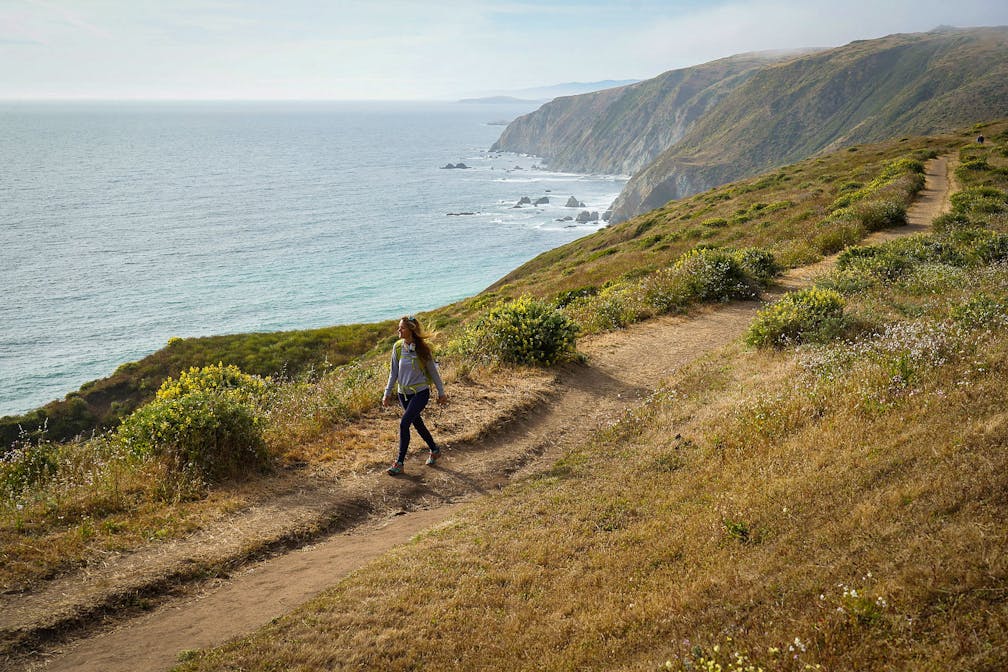 Maybe it's the constant ocean breeze, or the burly tule elk, or the chance to see spouting gray whales and sea lions… there's something that keeps drawing us back to Tomales Point Trail. It's a relatively simple hike: You just walk 4.5 miles to a dramatic promontory overlooking the Pacific. But what you encounter along the way … well that's pure Point Reyes!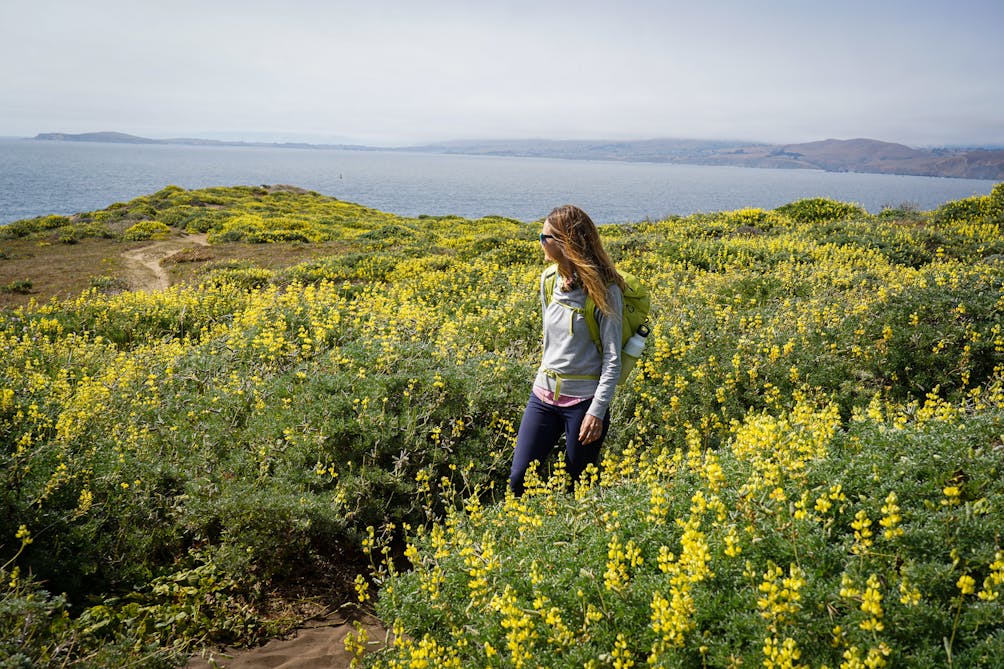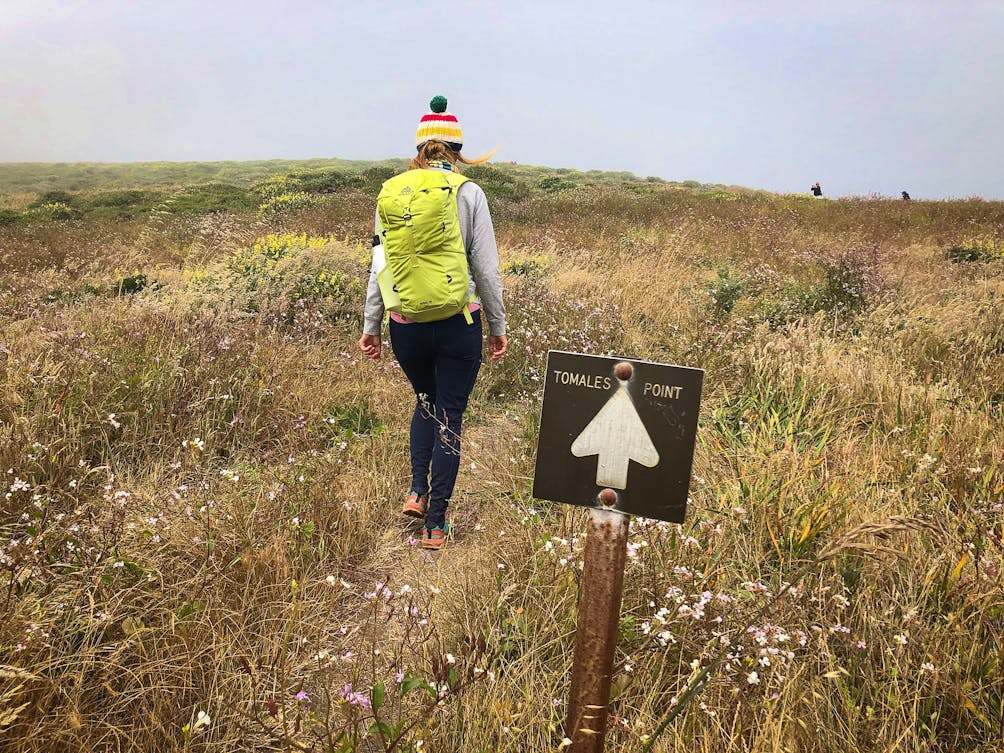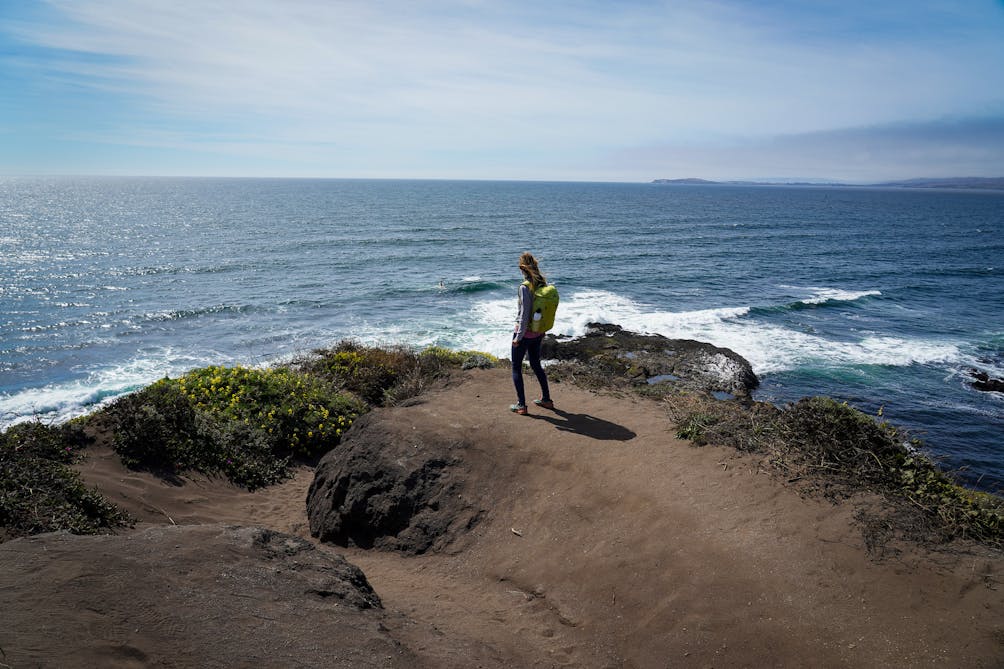 Pacific views, wildlife, and wildflowers all feature into this oceanfront setting. Few trees means unobstructed views up and down the dramatic coastline. Start from the historic Pierce Point Ranch and head north. There's only one trail to follow along the Tomales Peninsula as it gradually narrows from 1 mile wide at Pierce Point Ranch all the way to the tip, where the trail ends at a promontory overlooking the Pacific and blue-green lagoons that seem plucked from paradise.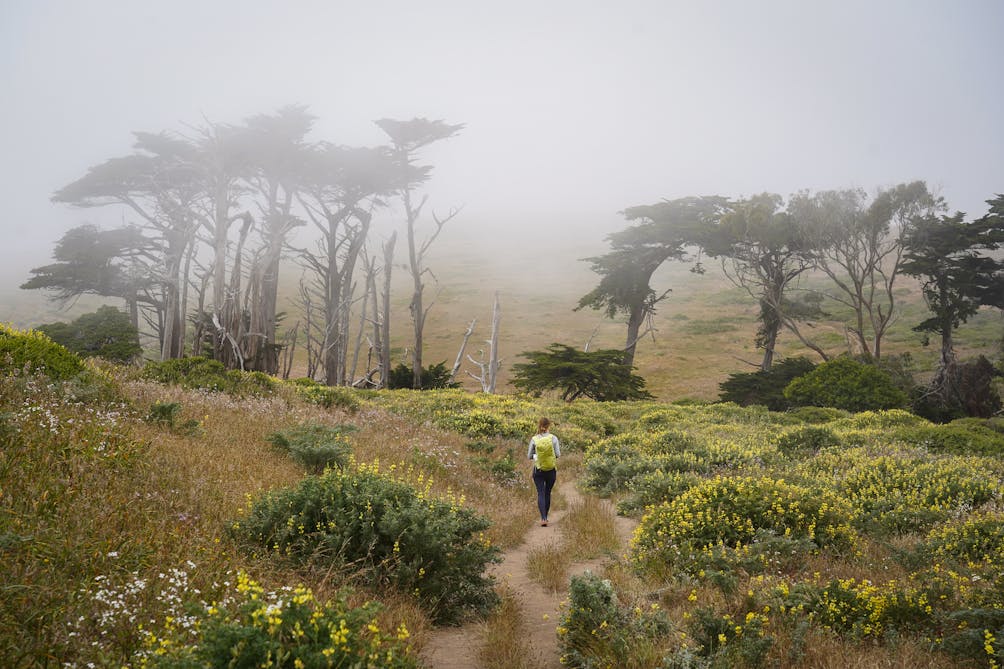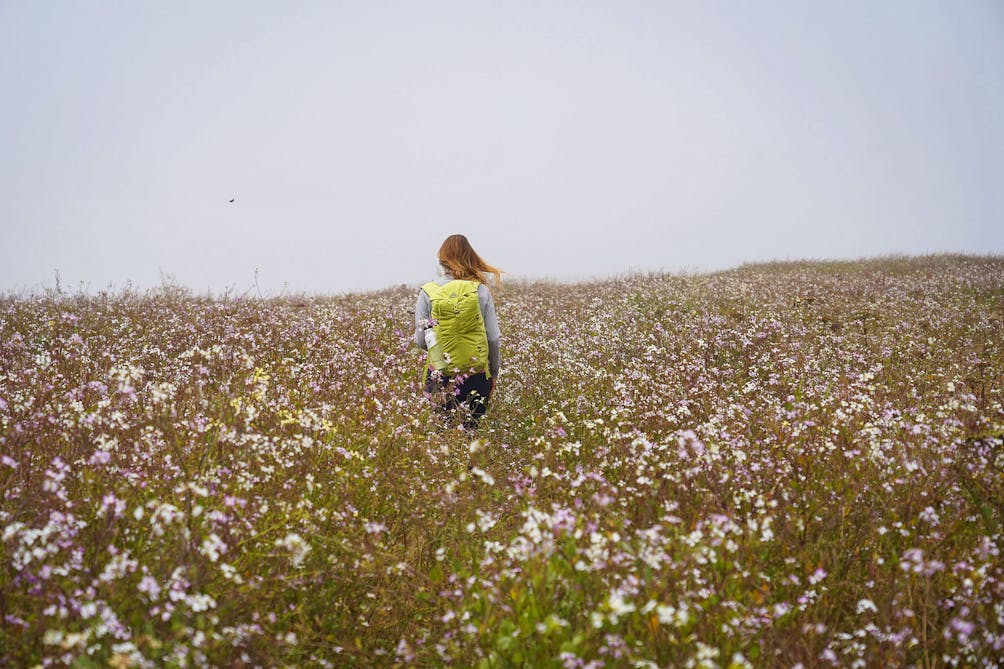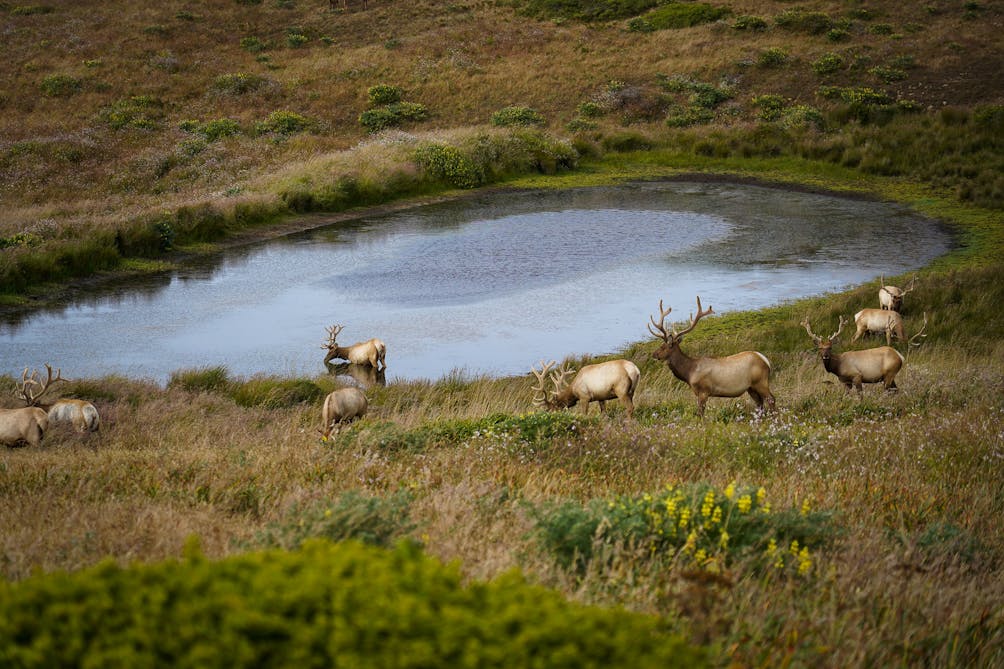 Feel the ocean breeze slide across headlands as you devour the ocean scenery to the west and beautiful Tomales Bay to the east. Hikers can turn around anytime, but we recommend going all the way to picnic at the trail's end lookout point. (Note: the last stretch of trail, though visible, is overgrown, flower-covered, and meandering; you have to just keep pressing forward; we recommend staying a bit to the left for this section, following the trodden trail as you see it.) Spot sea lions surfing the waves and sailboats bobbing in distant Bodega Bay.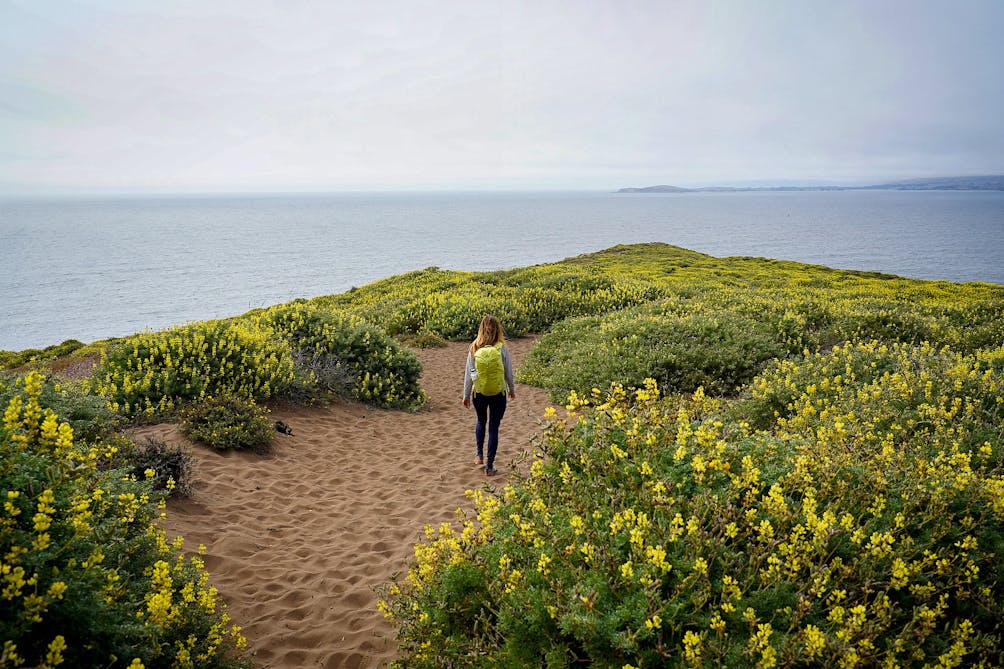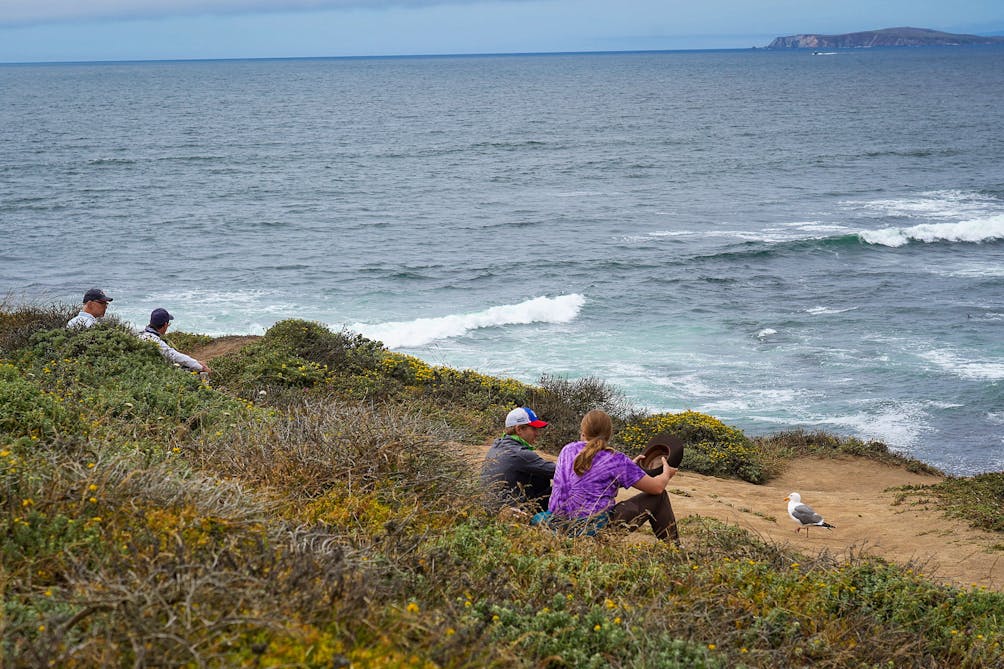 Did we mention tule elk? Back in 1978 ten elk were introduced on Tomales Point. At last count we lost count! Chances are good you'll spot them, if the weather's clear; like any hike on the coast, fog can affect the type of hike you have, but you may be surprised at how a gloomy midday opens up into a clear, sunny late afternoon. Point taken!
LISTEN TO THE PODCAST: In the episode "Exclamation Point!" Weekend Sherpa co-founders discuss their explorations Point Reyes and the Tomales Point Trail.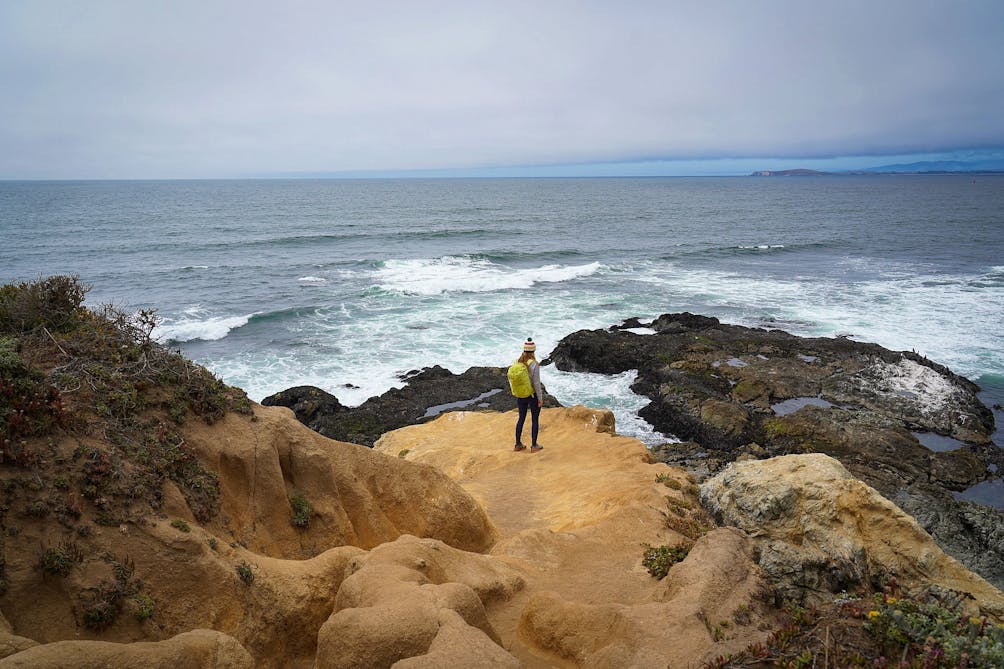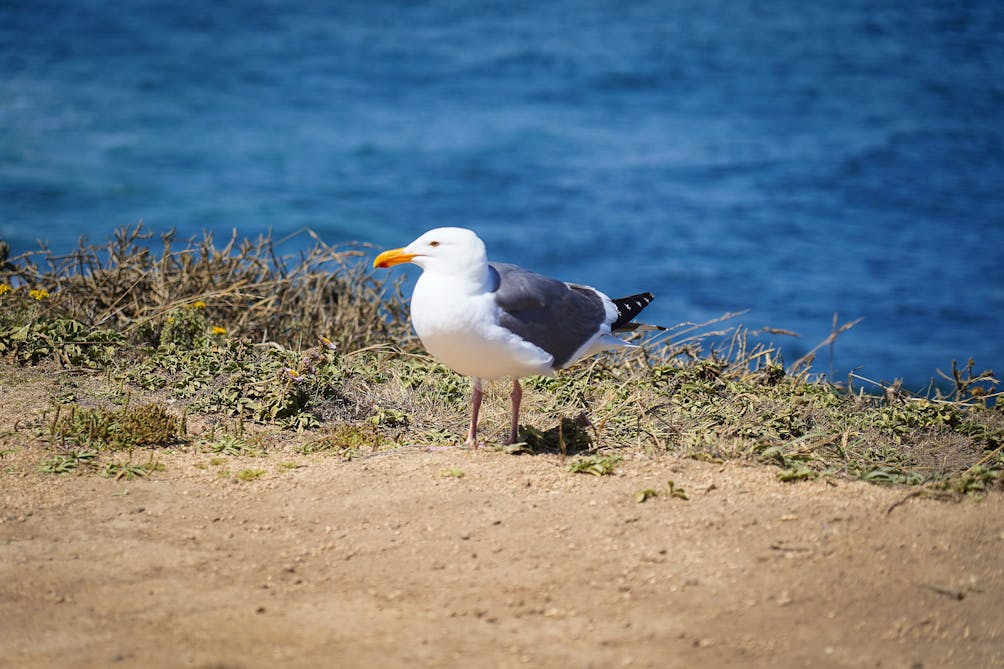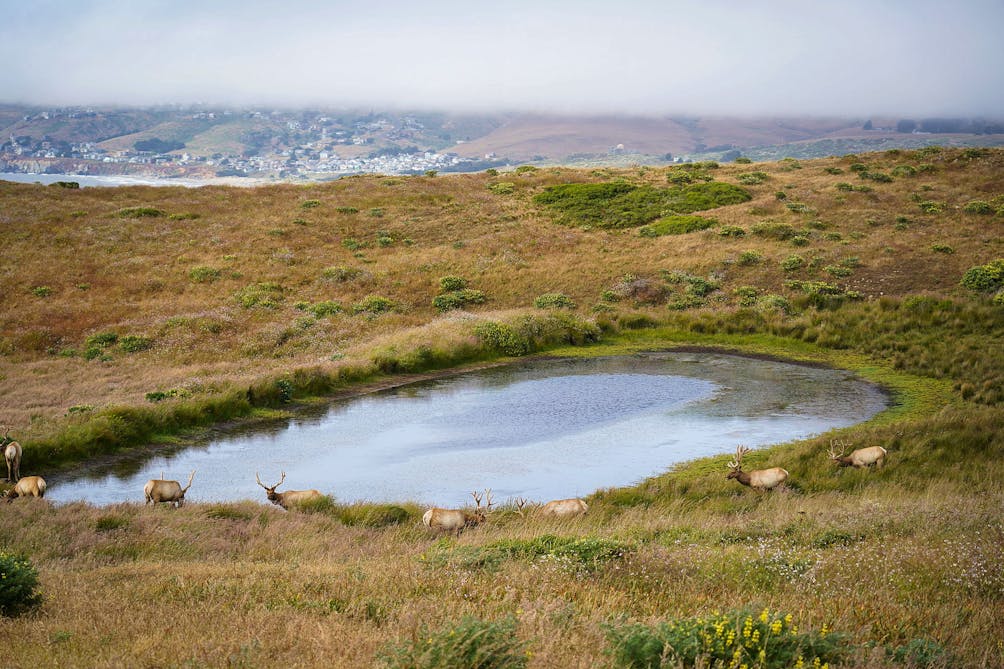 The trailhead is at the northern end of Point Reyes at Pierce Point Ranch. Note: The last three-quarters of a mile, sand and overgrowth obscure the trail. We recommend staying to the left, following the trail, and being cognizant that this trail has steep drop-offs so be extra careful on unclear days. We recommend wearing long pants. No dogs.
Bring the Outdoors to Your Inbox
Sign up for our weekly email and stay up to date on where to explore in California.
* No spam, that's a funky food!