Red Rock On
Hike the volcanic landscape at Red Rock Canyon State Park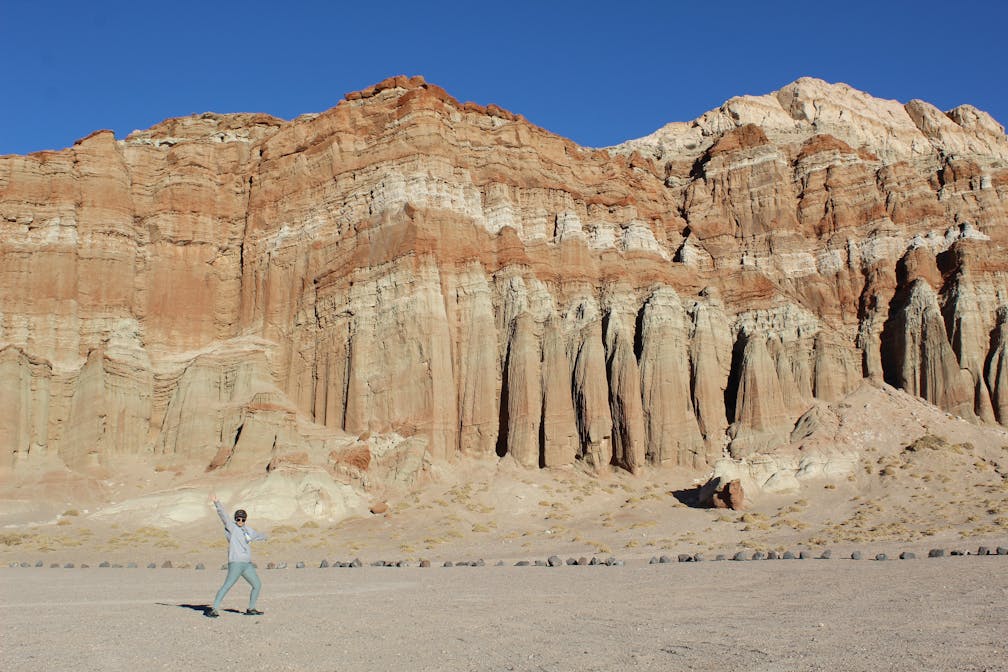 With its vivid volcanic reds, folded sandstone whites, and mudstone browns, it's hard to believe that Red Rock Canyon State Park is within the southernmost tip of the Sierra Nevada mountain range. This cliffside, resembling curtains in shades of earth tones, is but one of the many unique geological features here.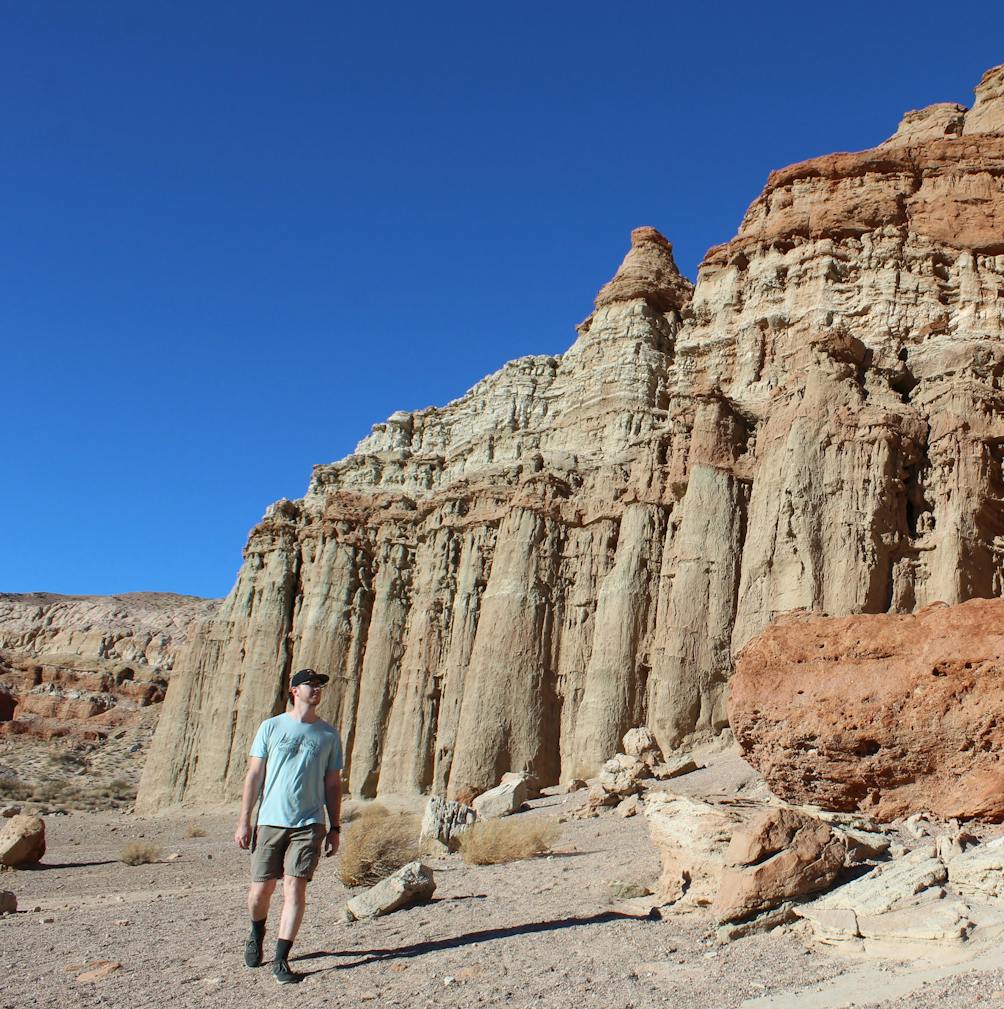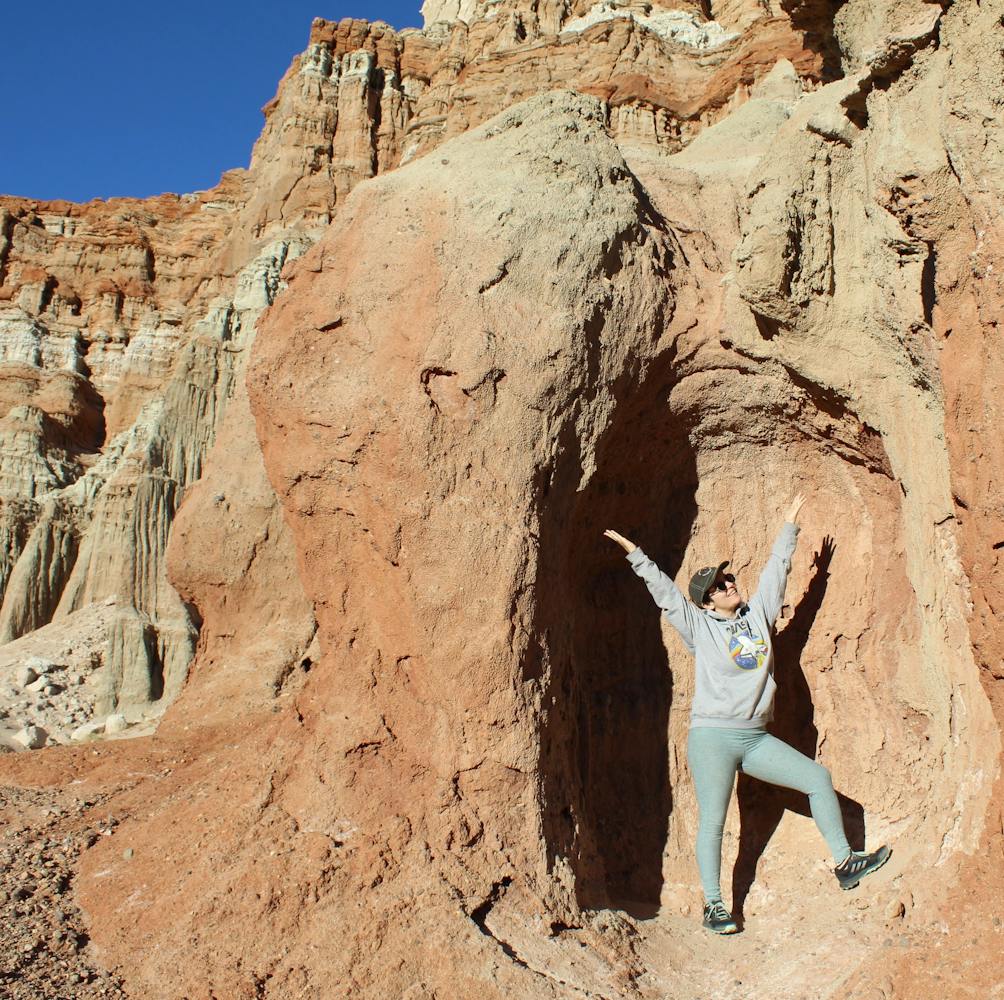 For highlights, wander the nearly 1-mile loop trail. But before starting up the trailhead, you can get up close to all the fissures and step inside one of the shallow caves. The trail is lined by rocks and is easy to follow. The first leg takes you up a small hill, where you can veer off a bit to get an over-the-top view of the Red Cliffs and experience a panoramic view of the prominent canyons that are sprinkled with Joshua trees and yuccas.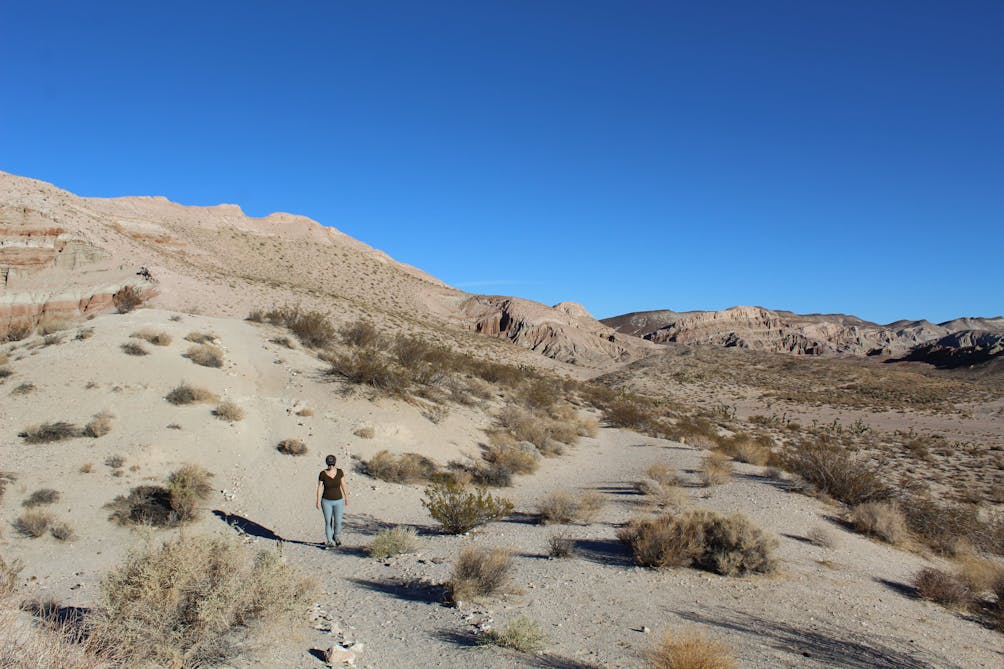 The trail turns right and offers up some benches to take in the fullness of the Red Cliffs from a distance before you head back down to the parking area. Historically the colorful rock formations in the park served as landmarks for 20-mule-team freight wagons that stopped for water traveling from Death Valley. Fossils of saber-tooth cats and alligator lizards have been found within the mudstone and volcanic layers.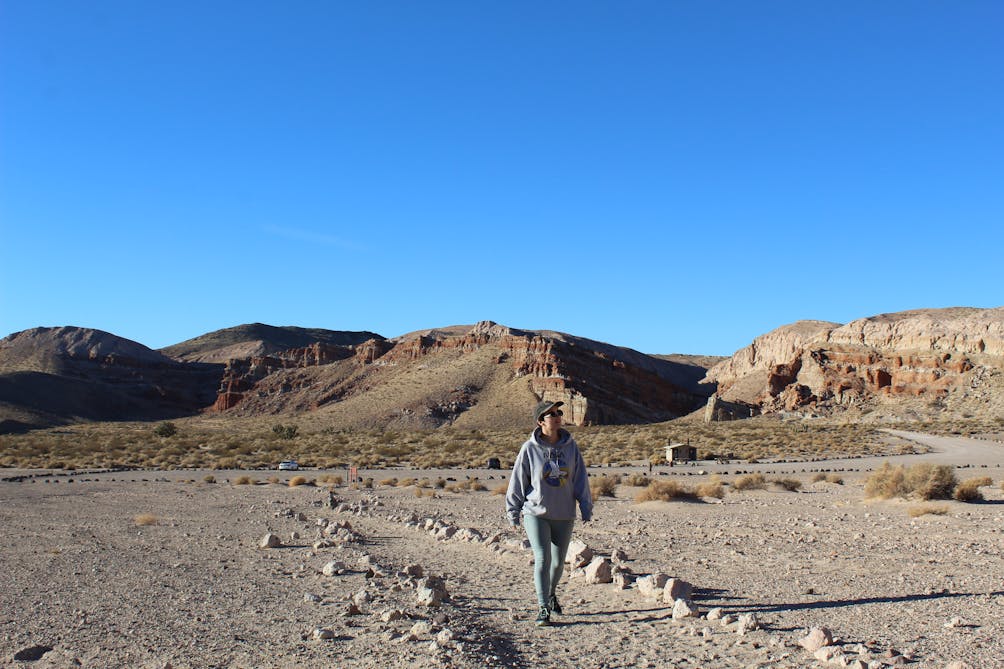 This almost alien area was also a Hollywood favorite for classic sci-fi shows like Lost in Space, Battlestar Galactica, and The Twilight Zone. These cliffs are no strangers to old westerns either. If you are wanting to feel like you're on a different planet, this is a great desert location to check out!
Heading north on the CA-14, the parking area is the first right after entering Red Rock Canyon State Park. This trail is dog and horse friendly.
Bring the Outdoors to Your Inbox
Sign up for our weekly email and stay up to date on where to explore in California.
* No spam, that's a funky food!