Easiest Best Hike in the World
Hike to Yosemite's Sentinel Dome and Taft Point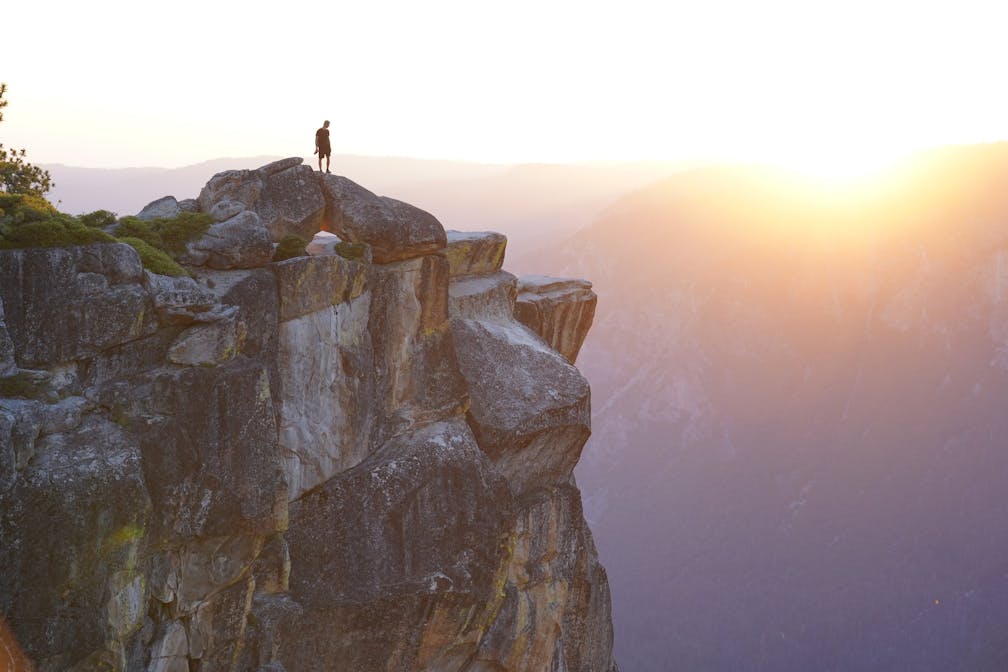 Choose the easiest and most view-rewarding hike in Yosemite. Okay, we'll go first: the combination of hiking to Sentinel Dome and Taft Point. Both of these lookouts are within a couple miles of each other on Glacier Point Road, and they're connected by a nice walking trail surprisingly few people use.
All in, this 4.5-mile (round-trip) route is referred to by locals as "the easiest best hike in the world." Sure, it is pretty easy. But with the elevation you're at and a few moderate ups and downs, you can still feel a little out of breath, so take your time! The reward is some of the most spectacular views of the park.
Start this hike by heading to Sentinel Dome first—a nice 1.1-mile hike. The final bit on the actual dome is fun, and not sketchy. You'll plateau on top with views spanning El Cap, Yosemite Falls, Half Dome, and the saw-toothed ruggedness of the High Sierra. (This view rivals the one at Clouds Rest—and is a fraction of the distance.)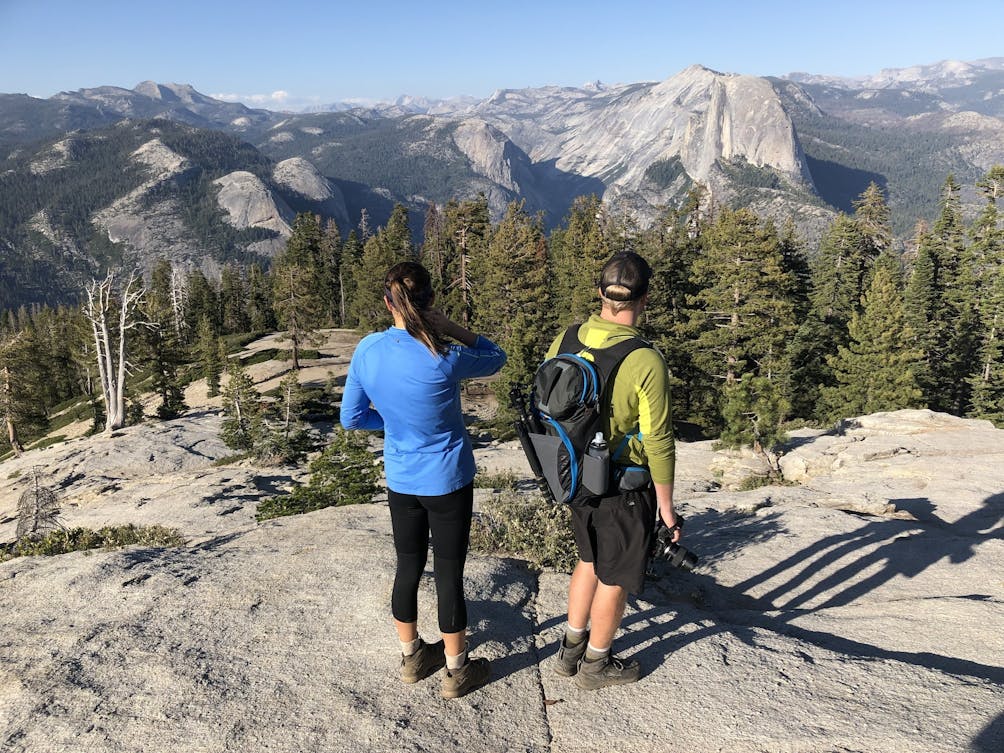 After Sentinel Dome, continue to Taft Point. There are a couple of ways to get there, and we recommend the longer route (2.5 miles) that runs along the rim of the valley. There are surprisingly fewer people on this section, so you may have it to yourself. There's also a very short detour to Roosevelt Point. Taft Point is simply stunning.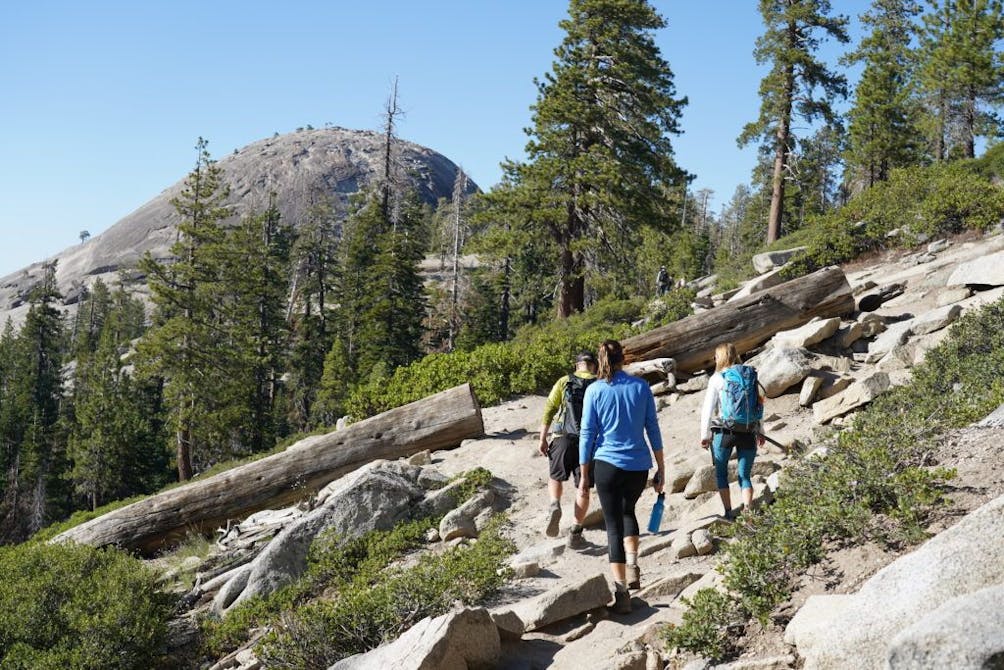 You'll get an IMAX view of El Capitan and all down through the valley. Time your hike to be at Taft Point for sunset, and you're in for a very special experience.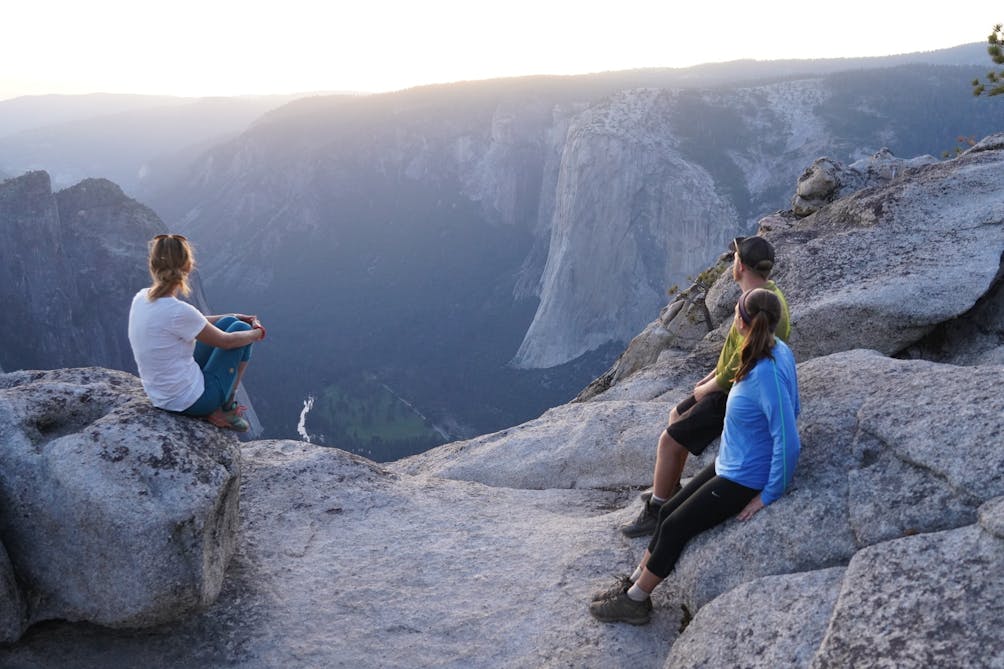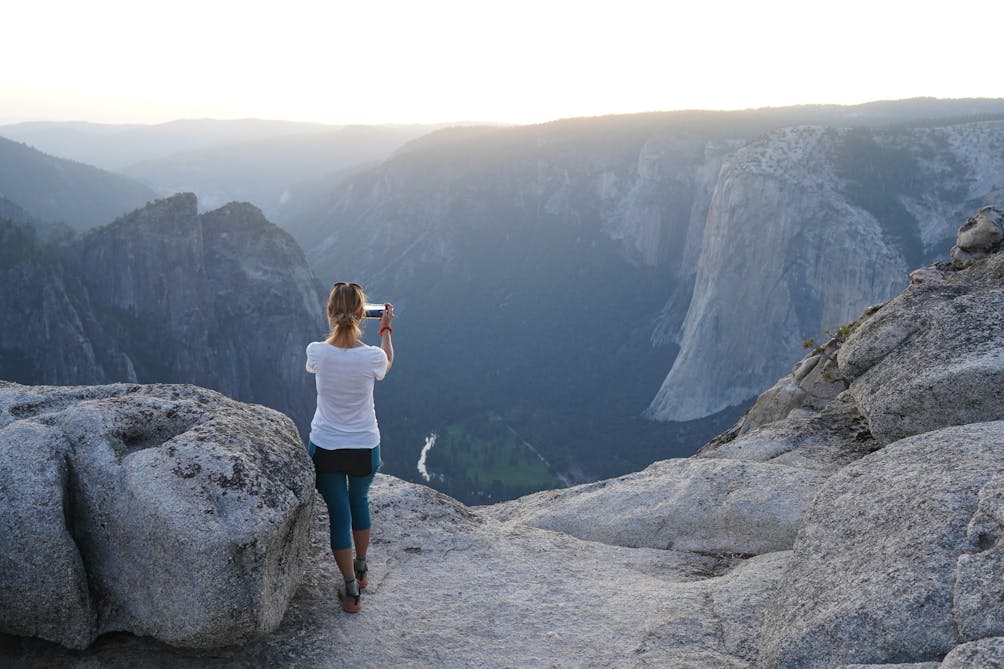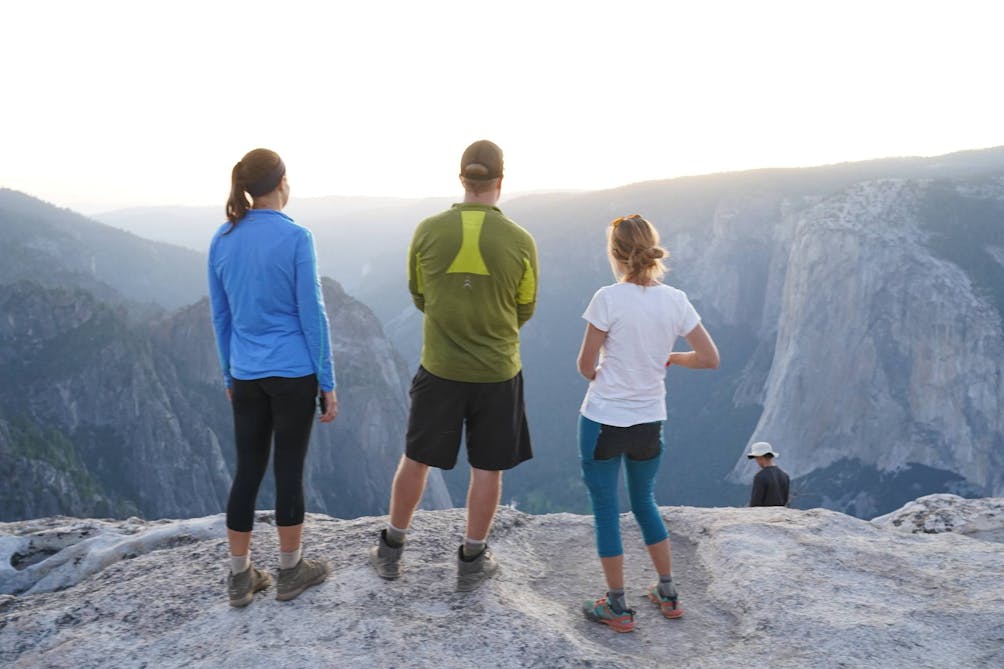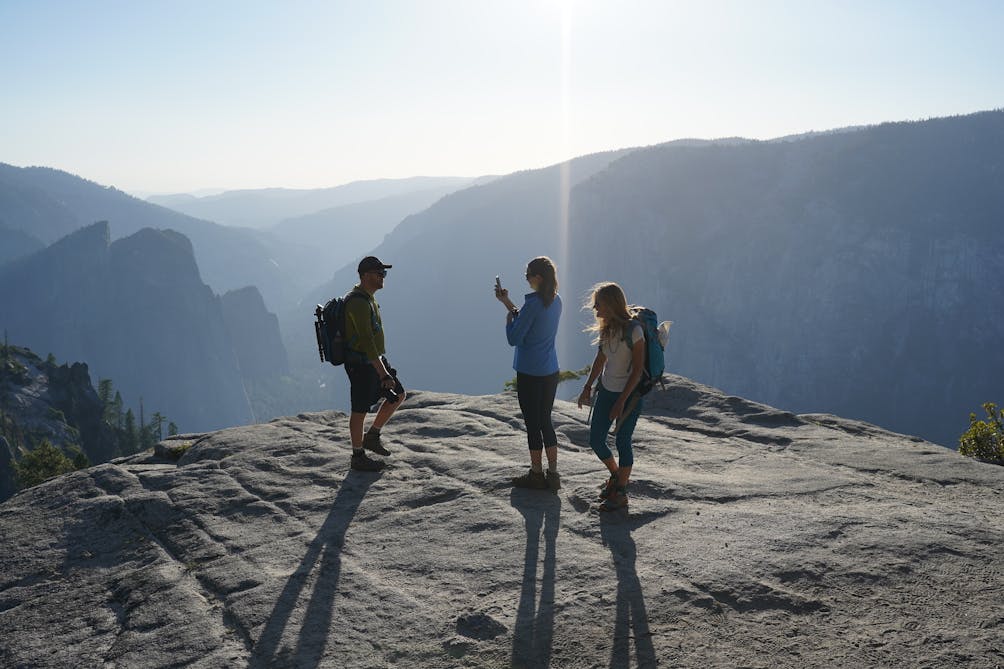 Drive on Glacier Point Rd. for 13.4 miles and park at the Taft Point and Sentinel Dome Trailhead. Be sure to bring a flashlight if you stay for sunset. We highly recommend you don't wait until dark before hiking the 1 mile out … hike out while you still have light left. NOTE: It seems so obvious that it shouldn't have to be mentioned, but Taft Point is not the place to be doing handstands and scissor-kick photos at its famous edges—that selfie is not worth it if stuff goes wrong … and it can go very wrong! Enjoy the setting, be smart. No dogs.
Bring the Outdoors to Your Inbox
Sign up for our weekly email and stay up to date on where to explore in California.
* No spam, that's a funky food!