Elephant in the Open Space
Hike to a Beautiful Views at Elephant Hill Open Space in Los Angeles County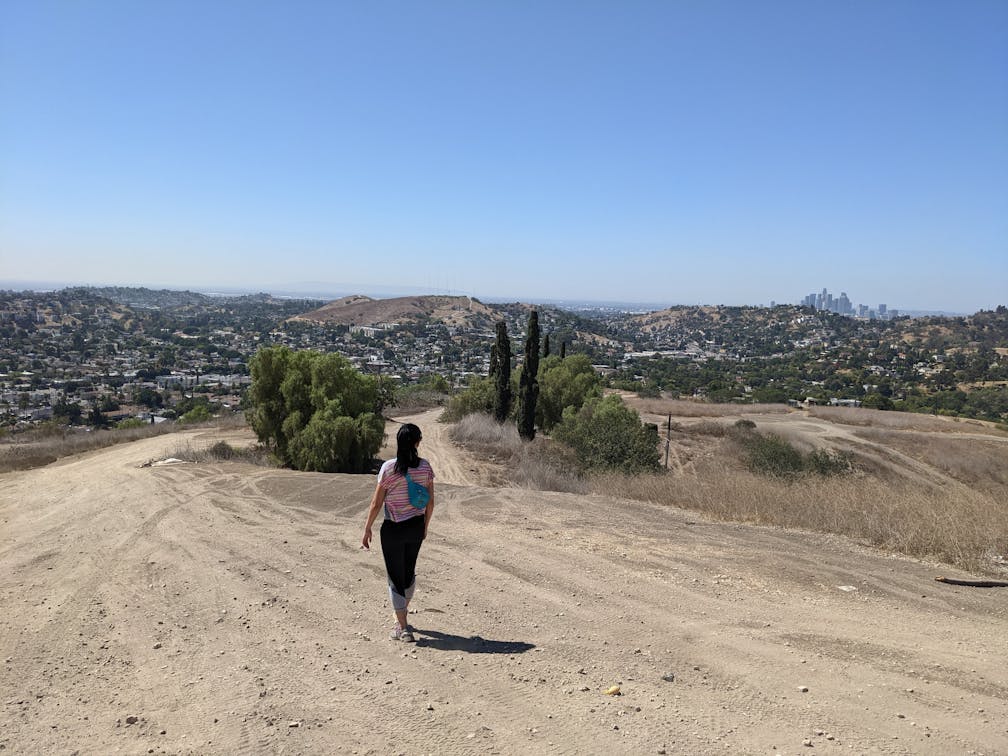 Let's talk about the elephant in the room… er, the city of Los Angeles. Here in Tinseltown, we've got one of the lowest park acreages per resident among populous cities. Eastside gem El Sereno is no different. However, the elephant in "The Serene" neighborhood, also home to Cal State Los Angeles, is a huge bonus to the area. Elephant Hill Open Space, a less-traveled, 20-acre public green space, can be hiked via a 2-mile DIY urban adventure that includes a leg-busting workout and elephant-size views.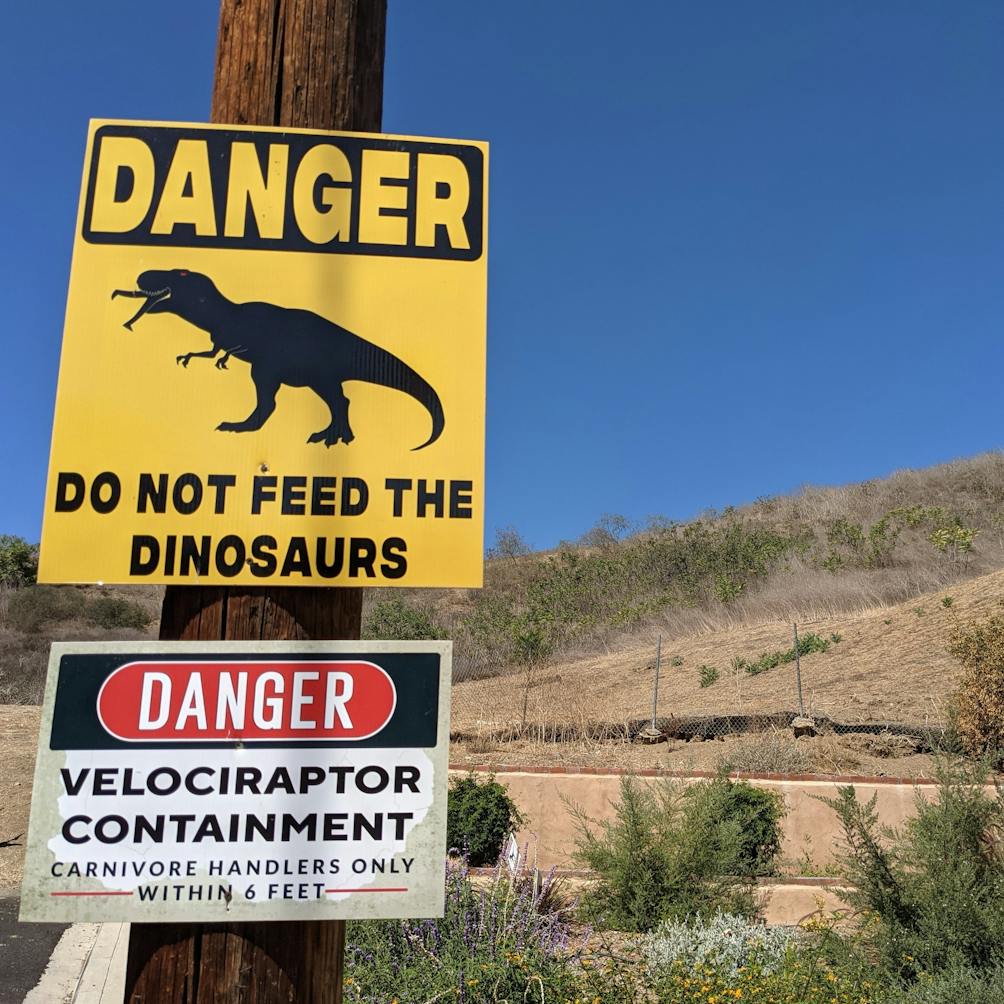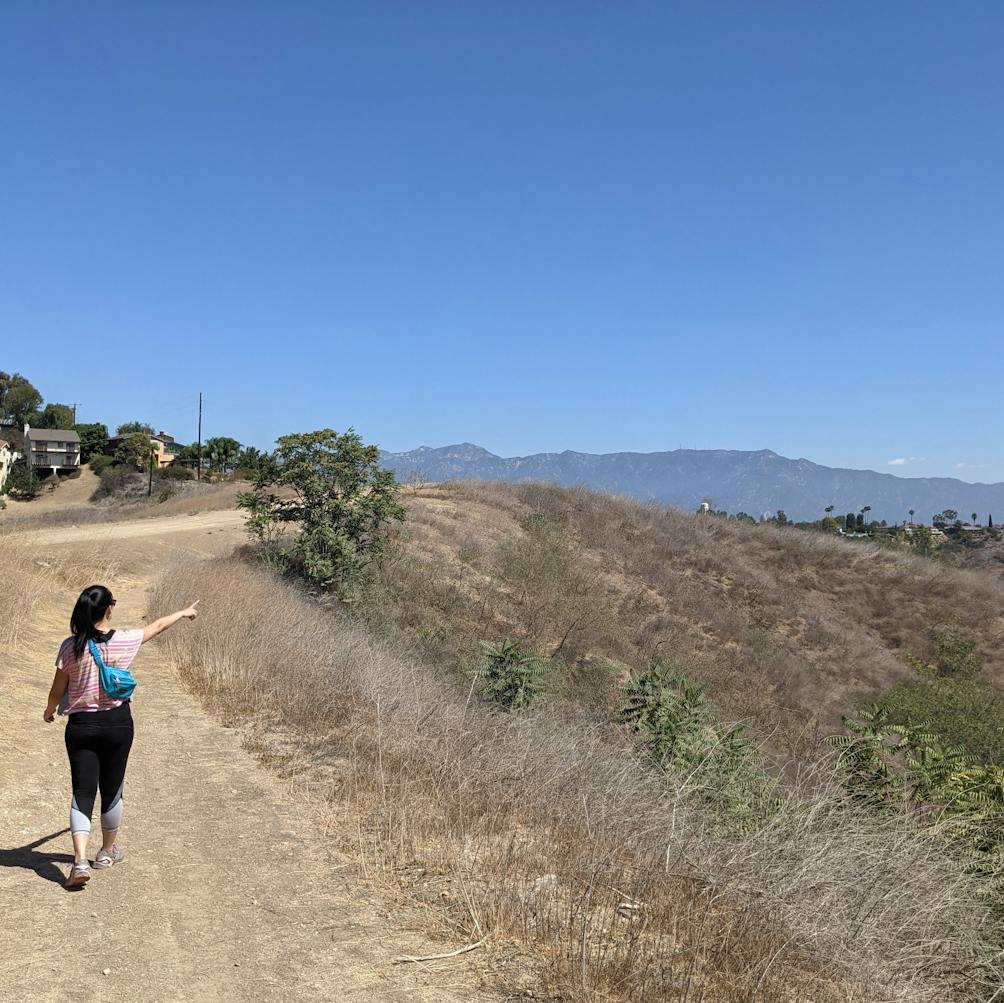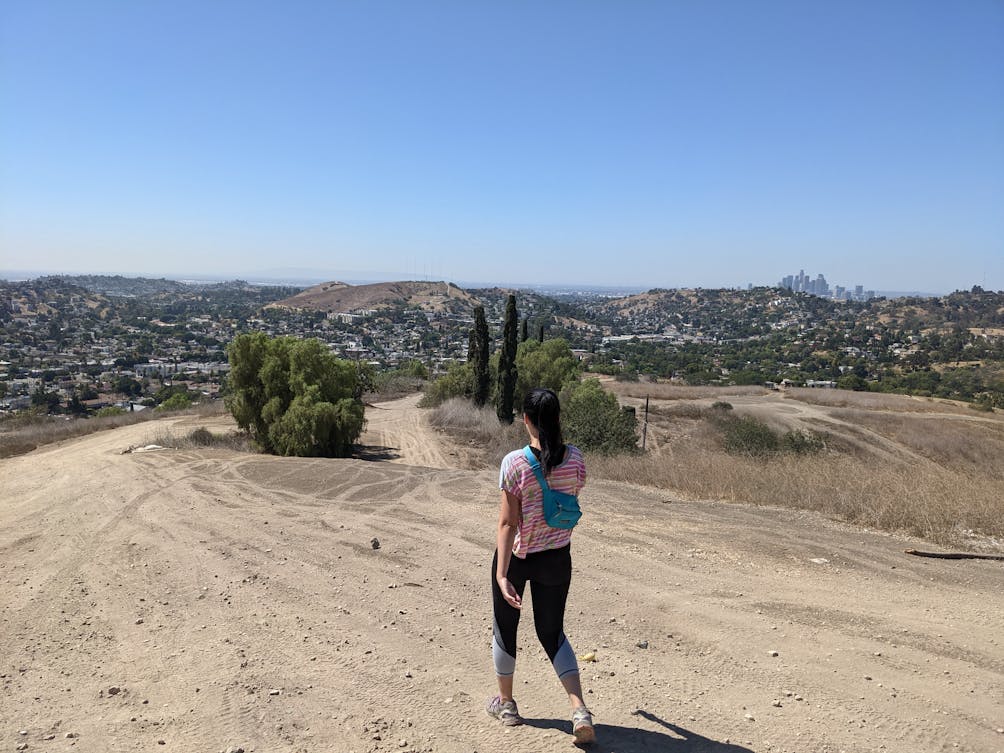 There are officially 11 entry points to this serene, scenic secret, but we recommend starting at the terminus of residential Lathrop Street (street parking). This is the eastern edge of the 5-acre parcel currently being developed by MRCA (Mountains Recreation & Conservation Authority), after a 2015 purchase. It's also home to a humorous "velociraptor containment" warning sign that really should caution visitors of the 400-foot climb that awaits them at the beginning of the hike behind the gate. There's not much shade.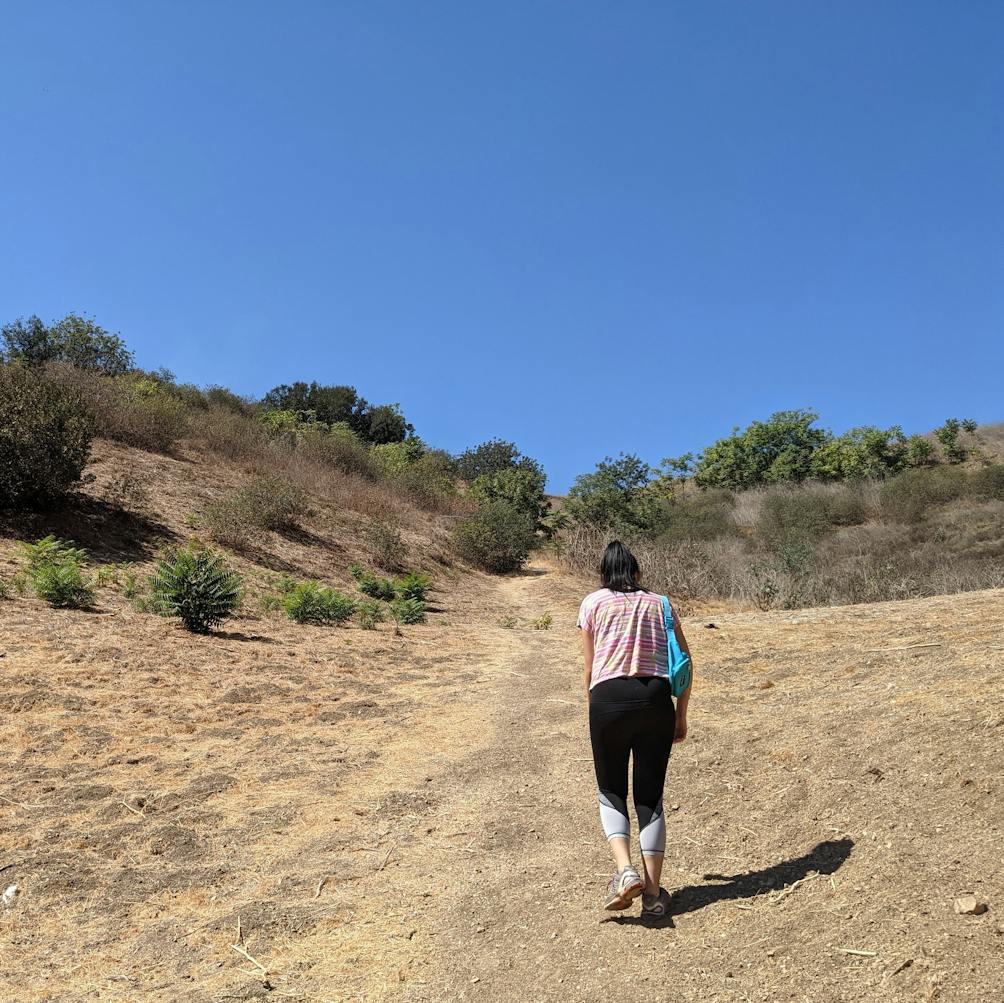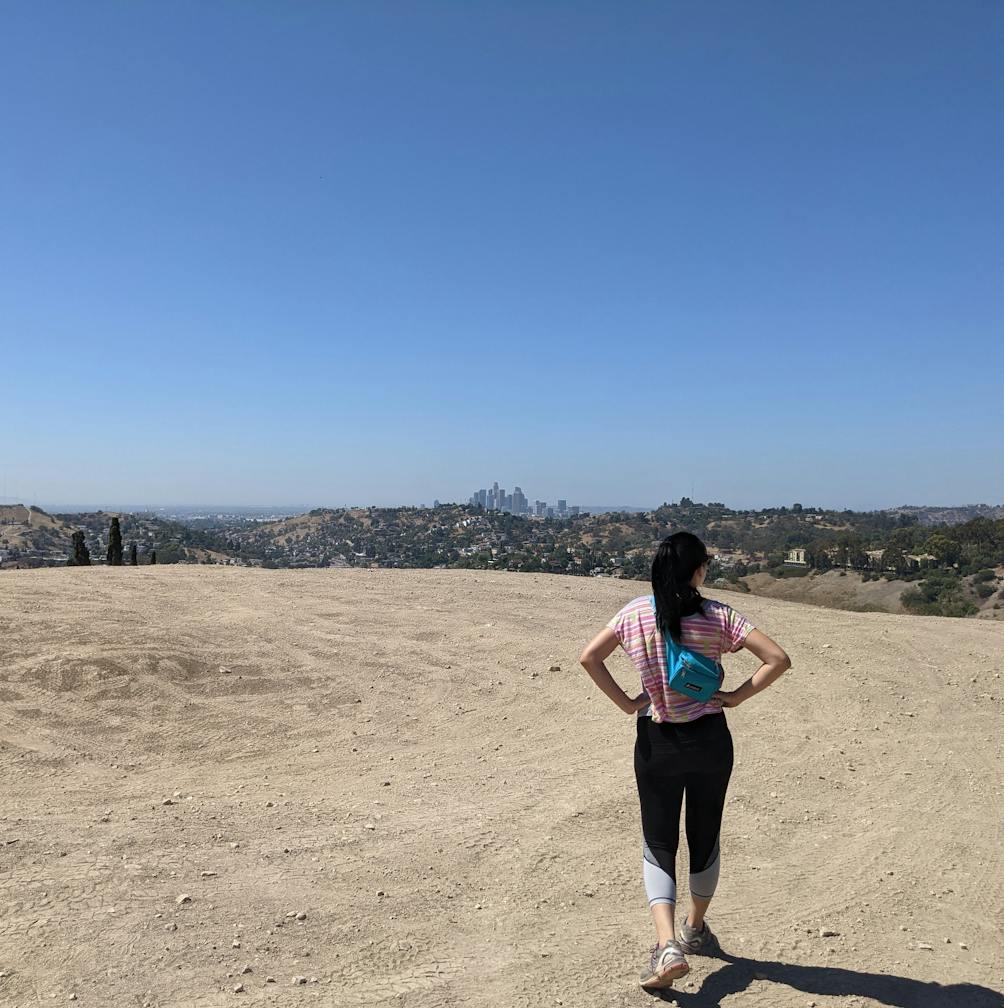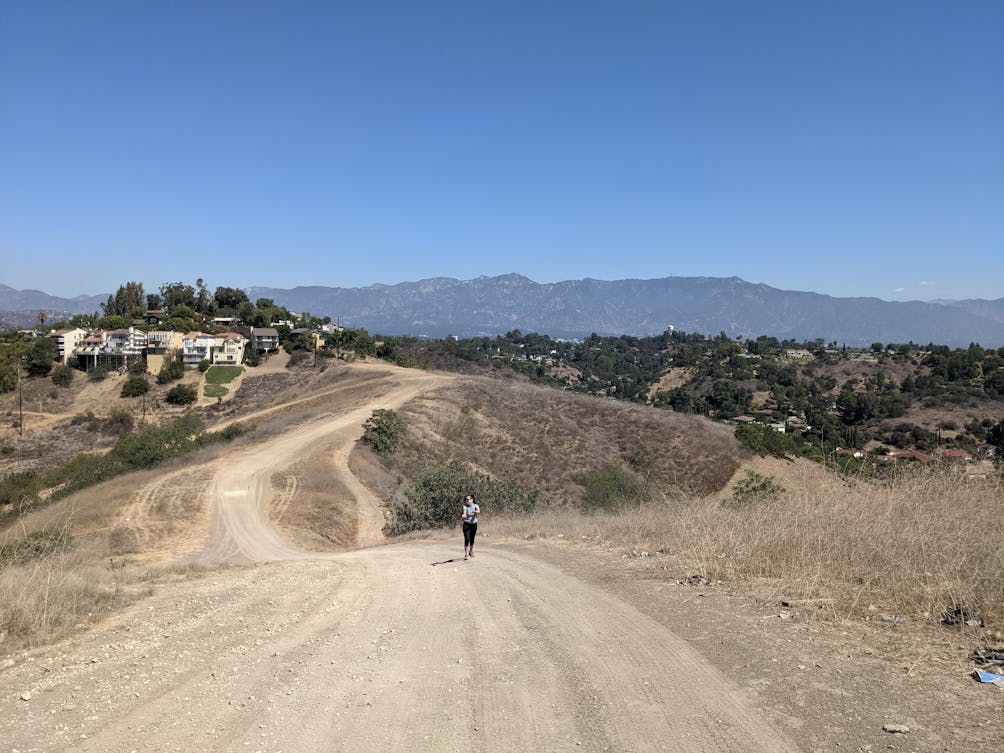 After an initial steep ascent, the dirt trail becomes more gradual until it reaches the first ridge, where you can view (to the northwest) the Highland Park and Eagle Rock communities below the looming Verdugo Mountains above. Take a quick detour to your right to an overlook that faces northeast toward the San Gabriel Valley and accompanying hulking peaks of the San Gabriel Mountains. Afterward, head back to the T-junction and continue straight to the park's premier point, a circular plateau with phenomenal 360-degree views. You'll likely be alone here to enjoy it. Apart from these highlights, look southwest to see the stunning downtown skyline, which is particularly awe-inspiring at sunset. You can also see nearby Ascot Hills, a slightly more popular but just as awesome El Sereno nature spot.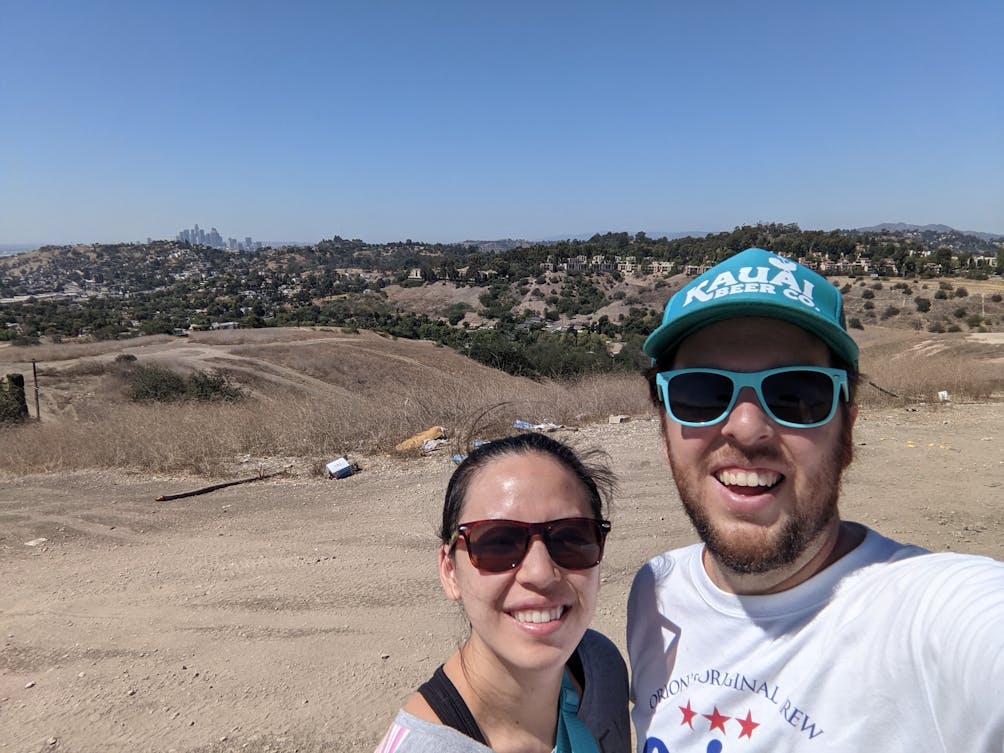 From here, you can head downhill past some welcoming willows—and multiple spur trails—to be deposited at Locke Avenue or Cudahy Street (check Google Maps, but it's easy to not get lost) for a quick out-and-back. After returning to the circular plateau and park's apex, head north downhill (toward the Verdugos) to create a loop back to that first T-junction, which will take you back to Lathrop Street and your car. Because this park is still being developed and doesn't get much foot traffic, we simply recommend exploring until you're ready to go home! That also means there isn't a lot of management and maintenance going on, so pay your respects to the Heroes of Elephant Hill, a local volunteer group that cleans up any illegal dumping on the space they call "The Heavens." 
To get to the Lathrop St. entrance and trailhead to Elephant Hill Open Space, take the I-5 to the Mission Rd. exit, heading east. After 1.7 miles, Mission Rd. becomes Huntington Dr.; continue for 1.7 miles to Van Horne Ave. and turn left. After 0.6 mile you reach Lathrop St. Turn left here to find street parking and the trailhead. Dog-friendly!
Story and photos by Matt Pawlik
Bring the Outdoors to Your Inbox
Sign up for our weekly email and stay up to date on where to explore in California.
* No spam, that's a funky food!