Dripping History
Hike to Dripping Cave in Aliso and Wood Canyons Wilderness Park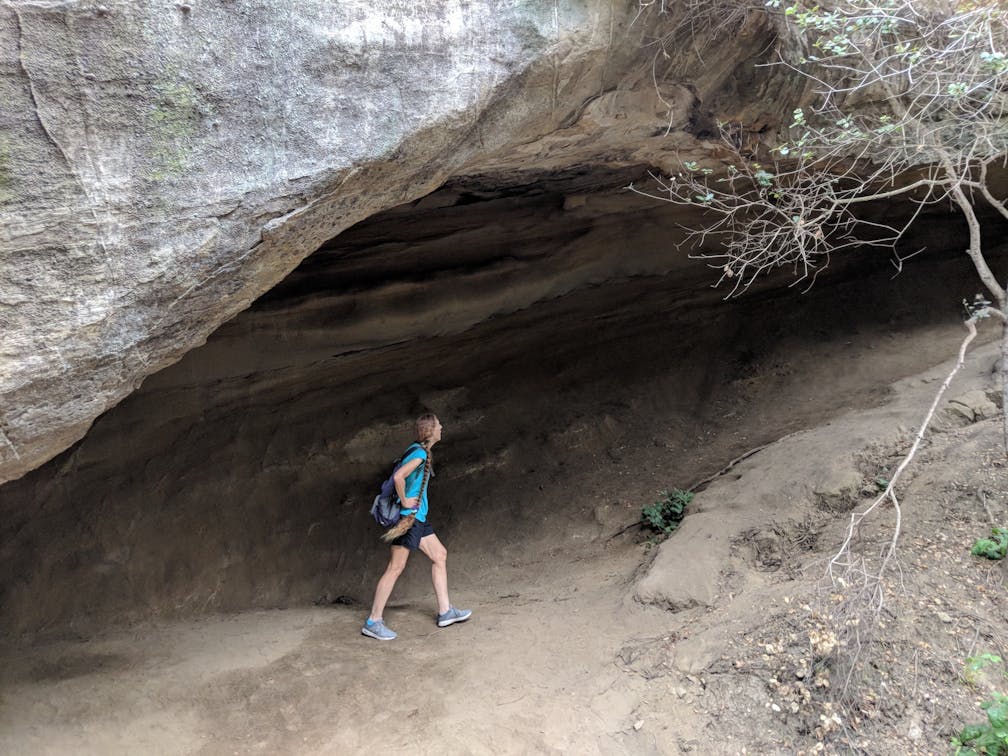 {NOTE MARCH 30, 2022: Aliso and Wood Canyons Wilderness Park is currently closed due to wet and muddy conditions from rain, which is common practice at the park. The park may re-open as soon as Friday, April 1. Before going, check their website to ensure it's open again.}
Historical hideout, hidden hollow, rustlers' retreat. Whatever you want to call Dripping Cave in Laguna Nigel, it is truly a cool, compelling cavern. To reach the grandiose grotto, take a 5-mile (round-trip) out-and-back hike in Aliso and Wood Canyons Wilderness Park, a 4,500-acre public sanctuary in Orange County.
Park at the visitor center and explore the brief native-flora loop as you stretch your legs before heading west on the Aliso Creek Trail. The paved path is open to bikers as well (our wheeled friends can ride almost all the way to the cave) as it gradually descends into the canyon along the creek bed, surrounded by rolling hills and interpretive signs.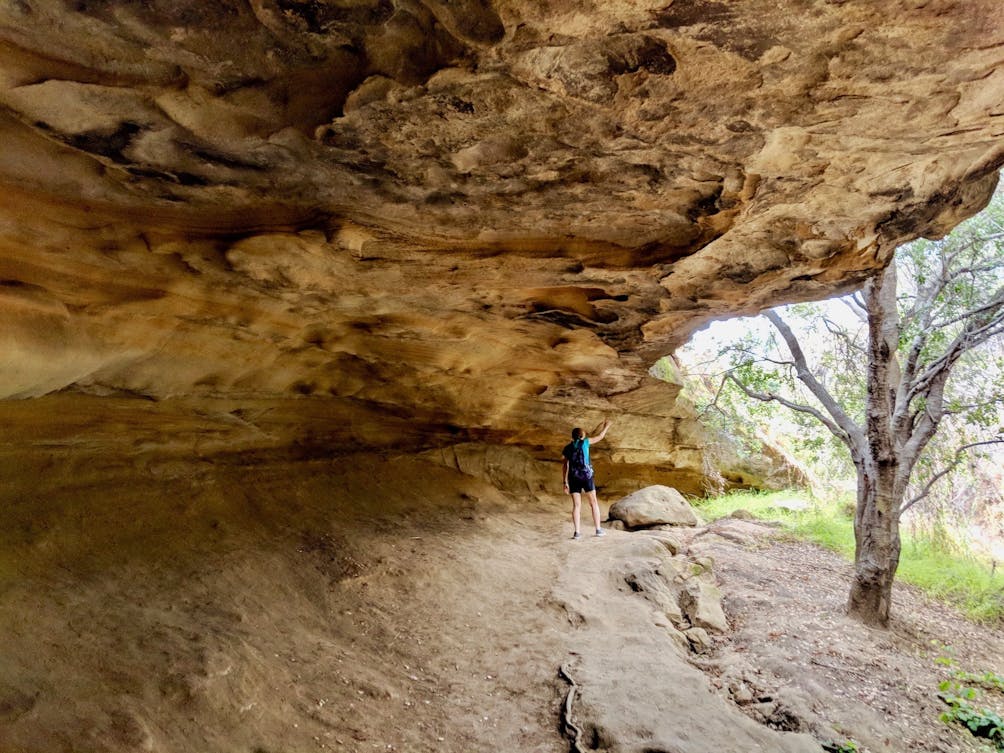 Look out for mule deer who bound among the sage, and blooming purple artichoke plants rising from the meadows. Note that there is very little shade for the first 1.5 miles, so start early or bring protection. The junction for Wood Canyon Trail comes at a portable toilet and picnic area among towering gnarly oaks, a common sight for the remainder of the trek.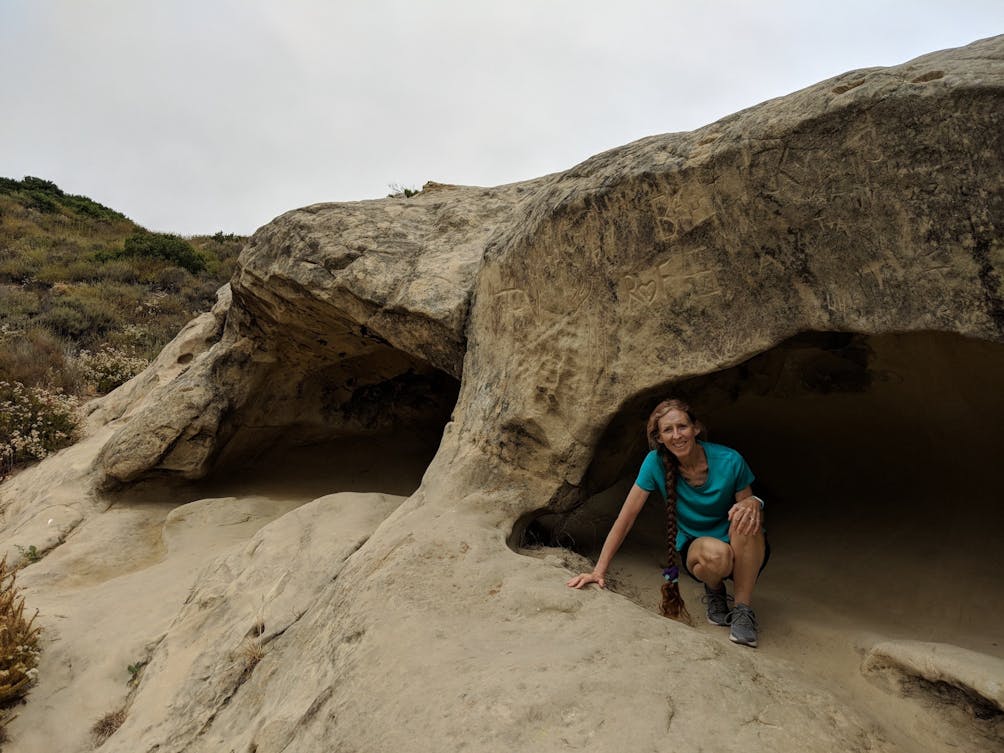 Turn right and continue north until you reach a junction notating Cave Rock on your left. Take this for a brief detour to your first accessible cave, a sandstone cavity along the hillside. Head back to the trail and continue north until the next junction—the path to Dripping Cave and the spot to leave your bikes if you brought them.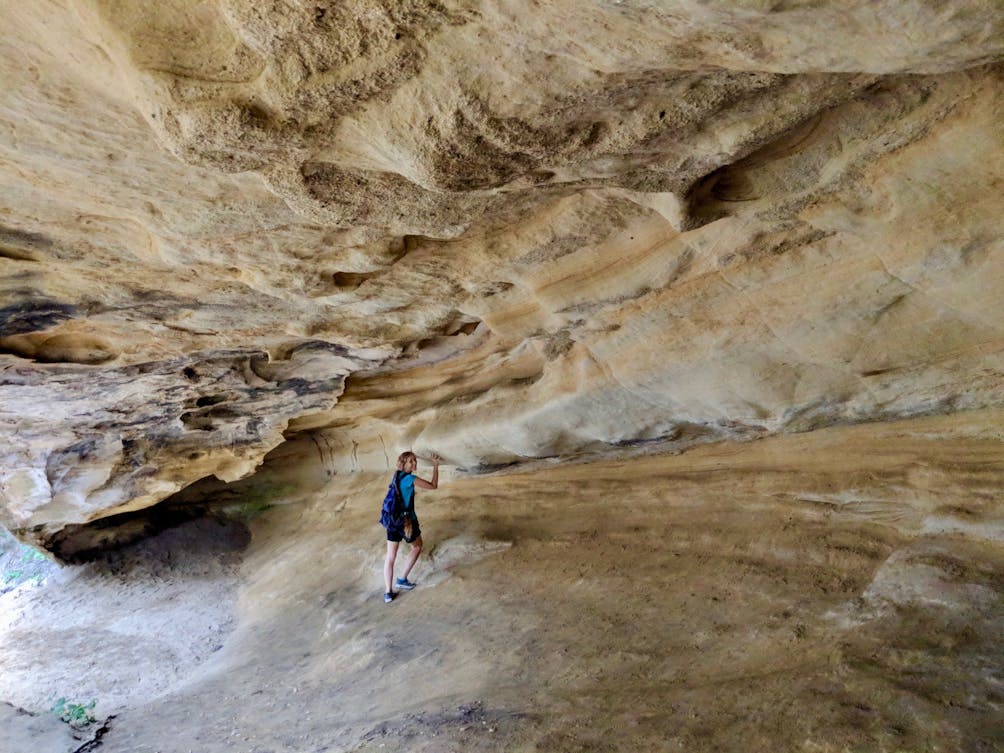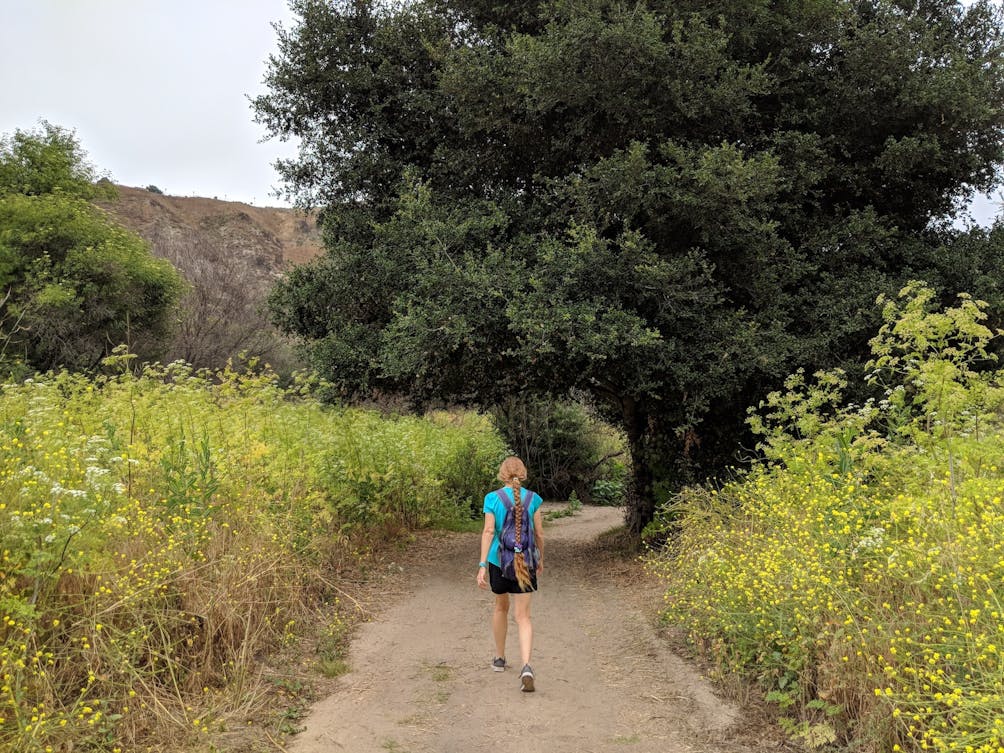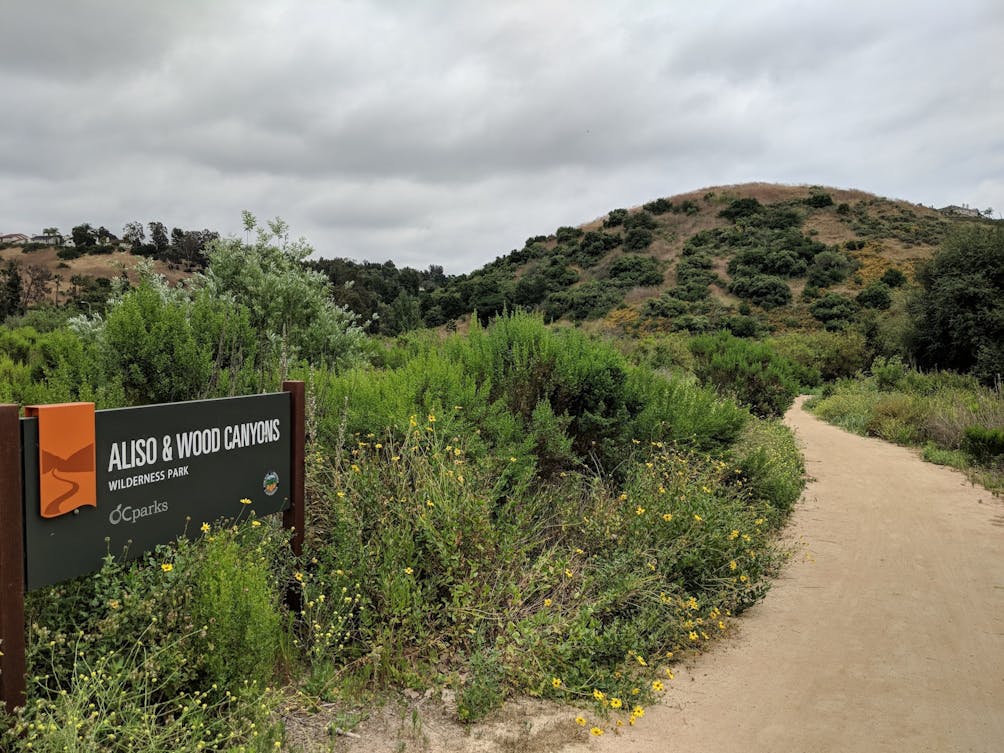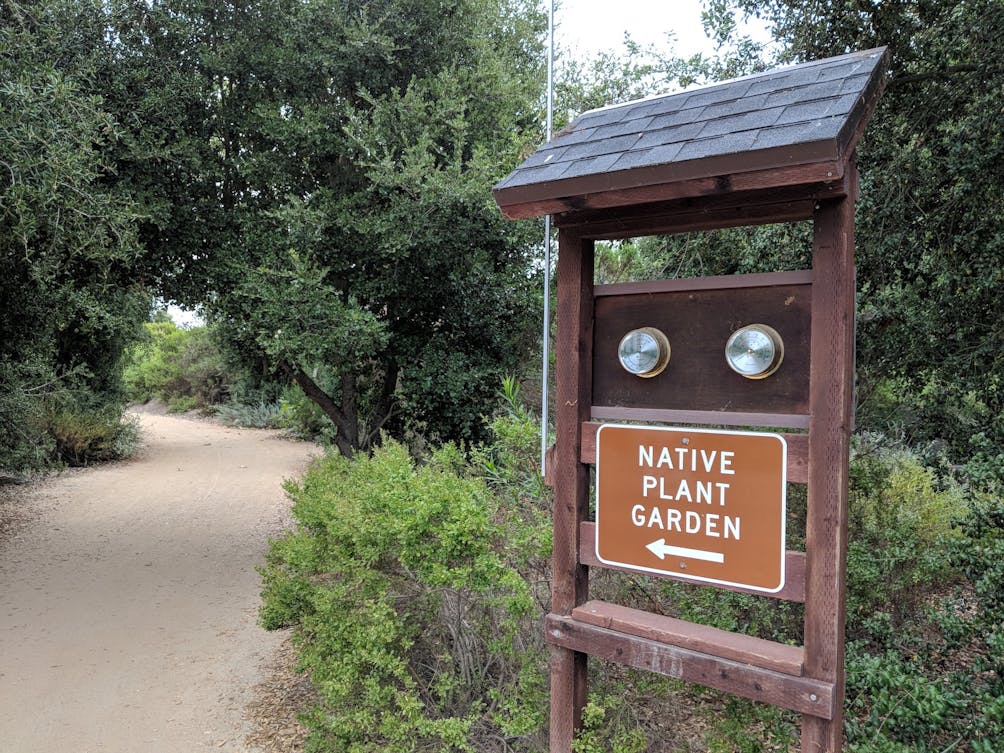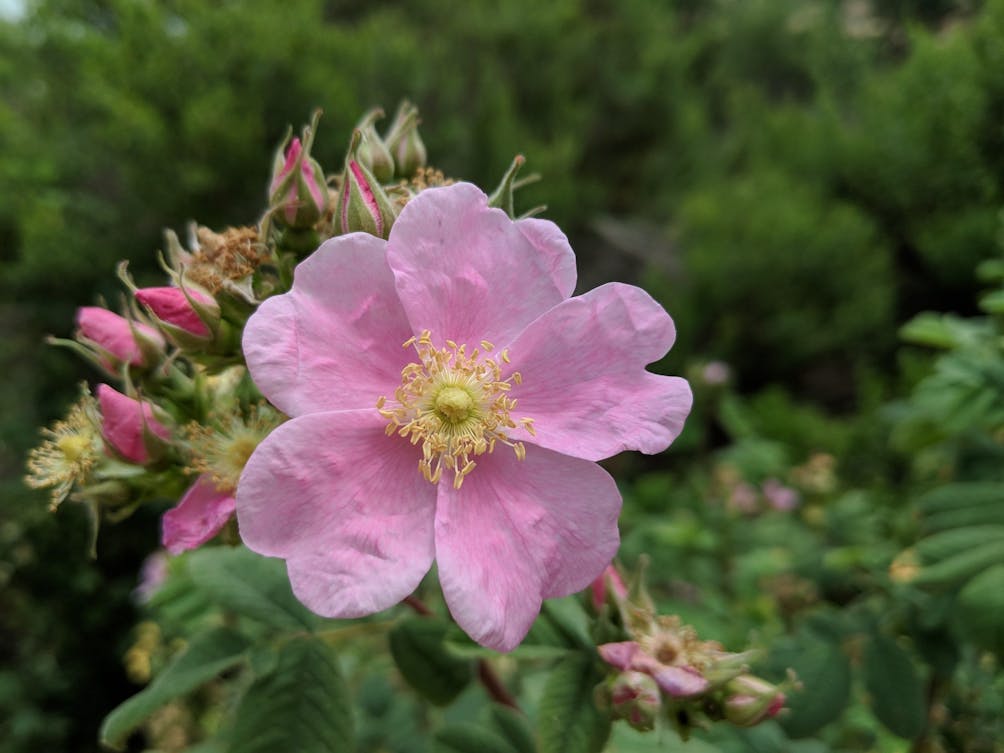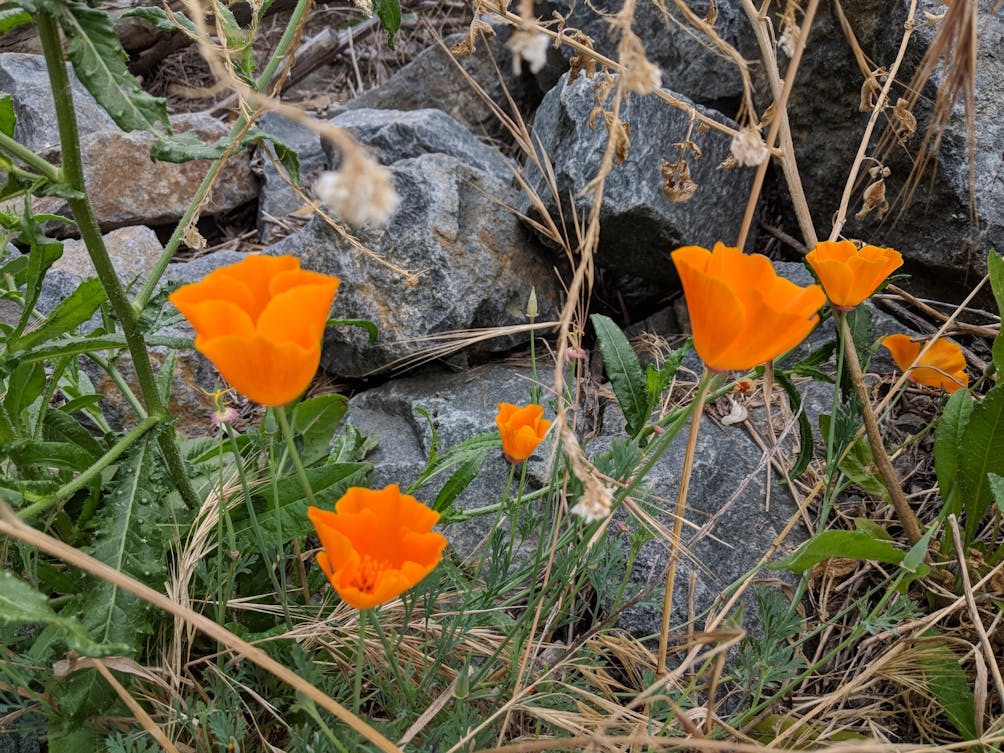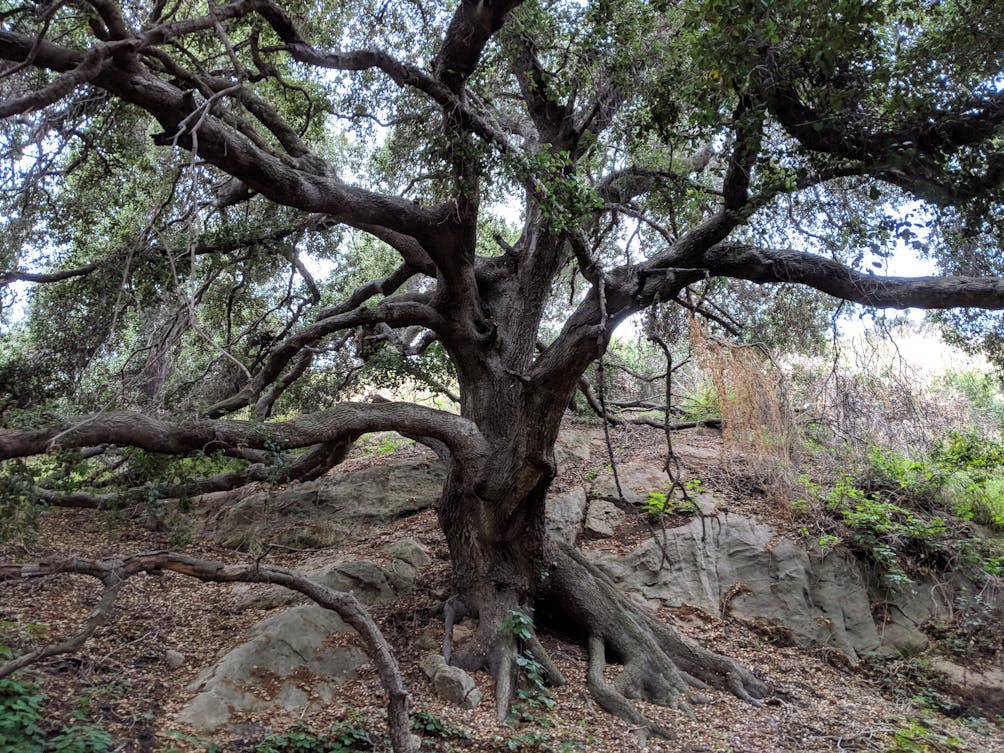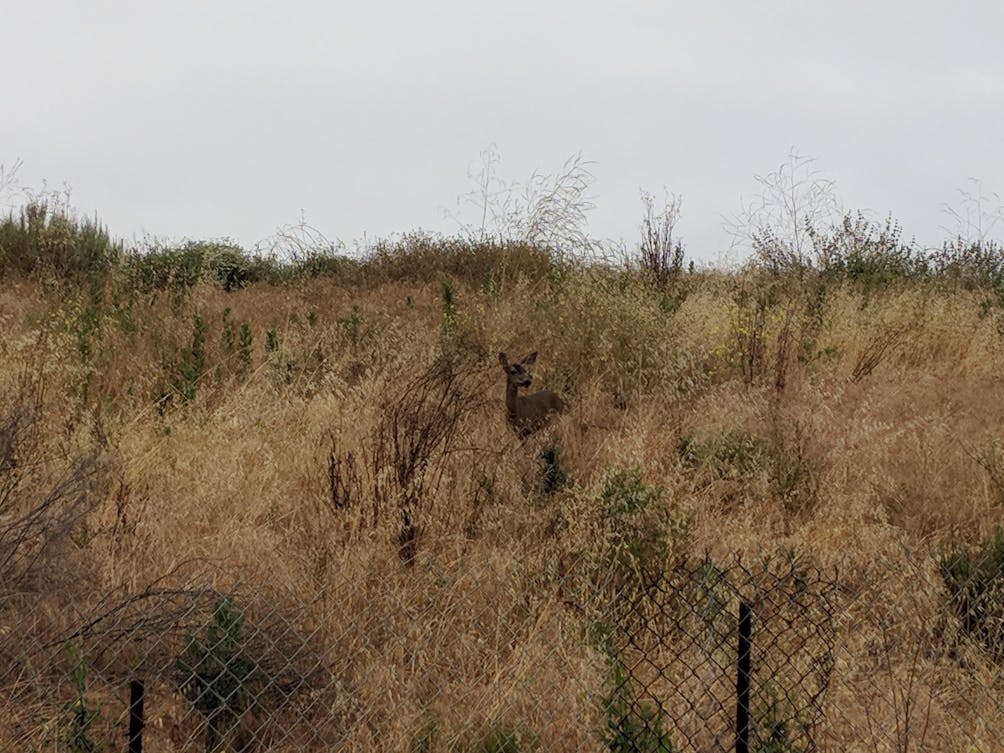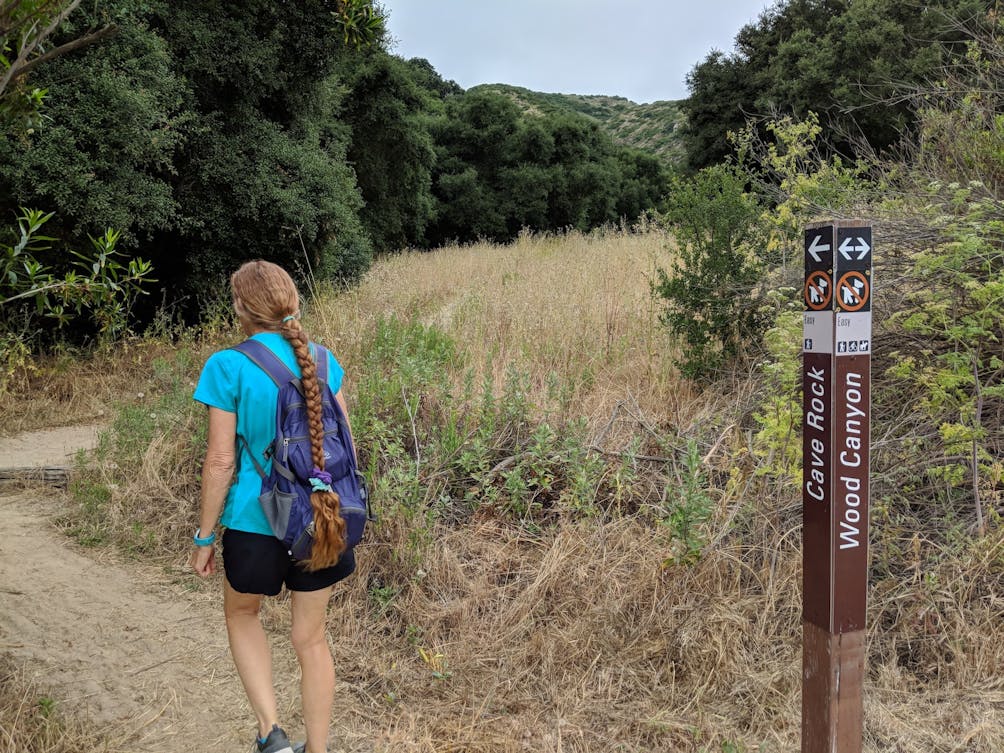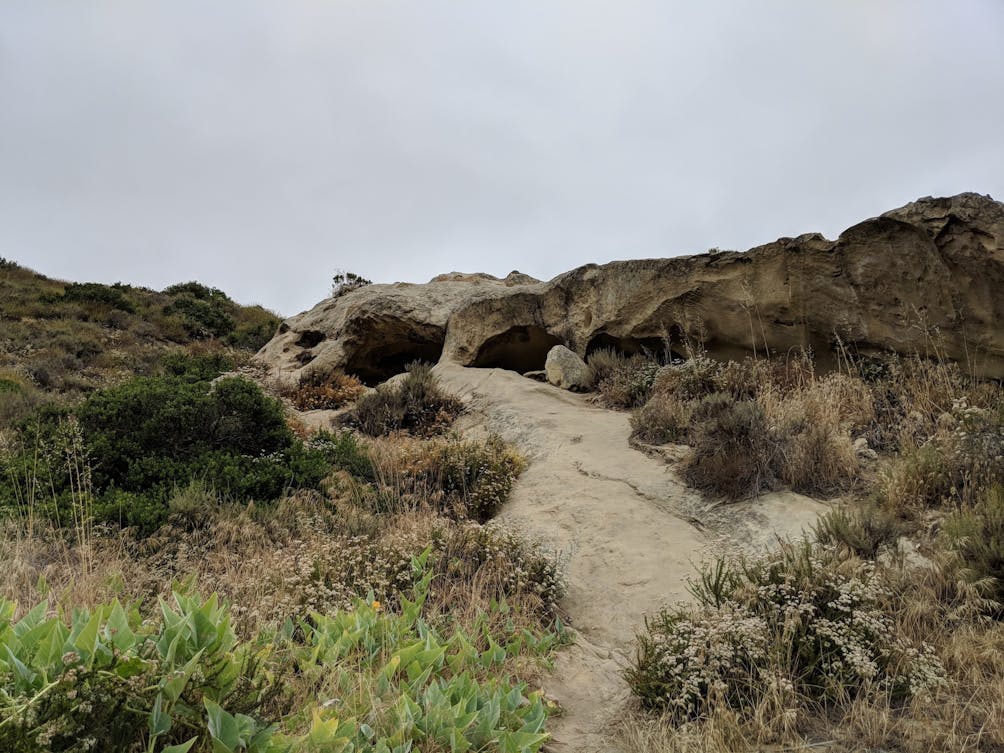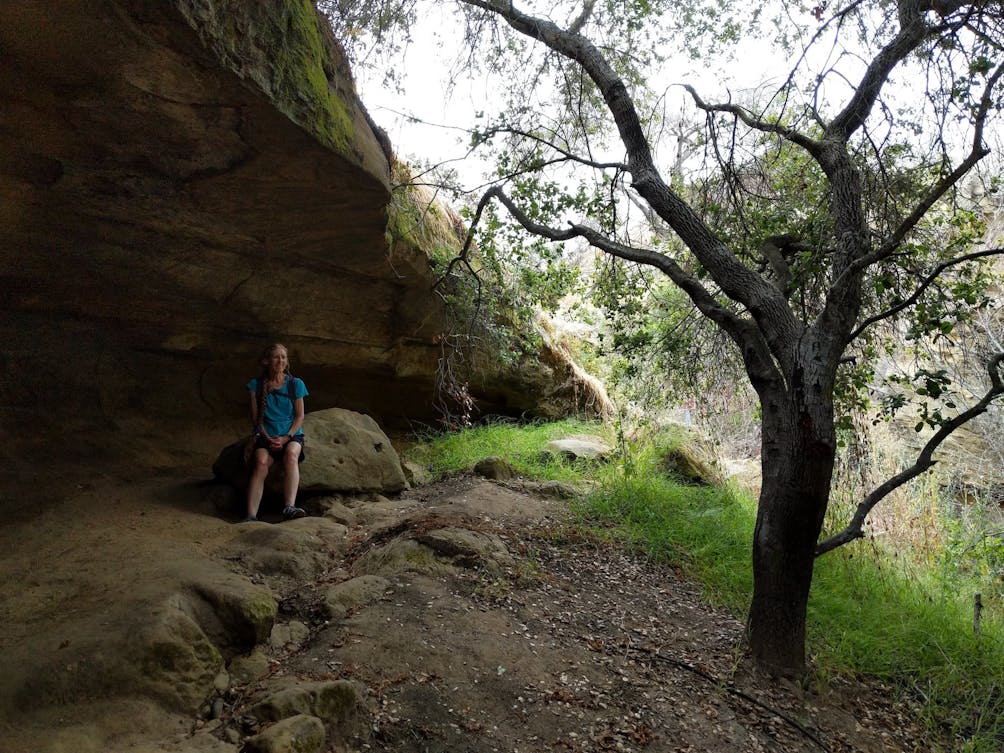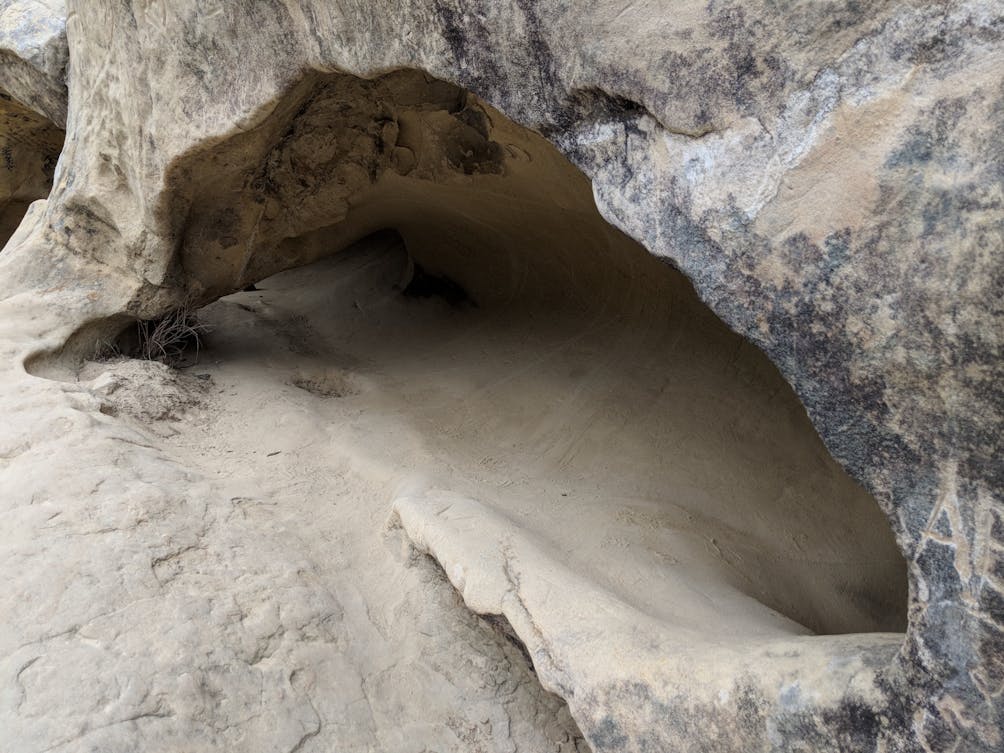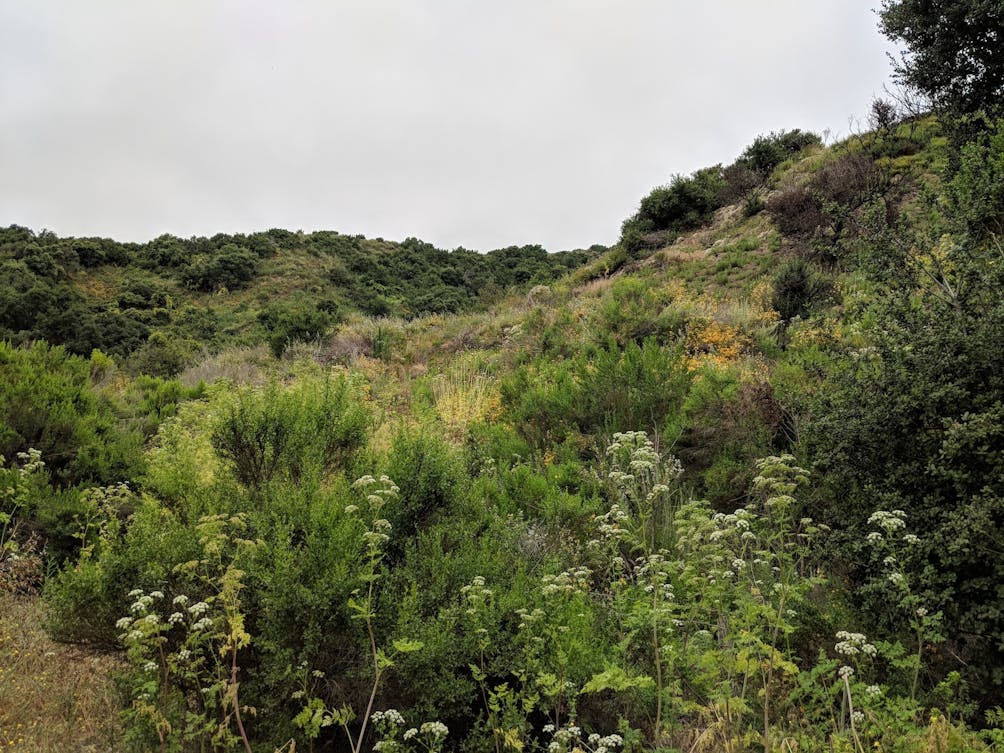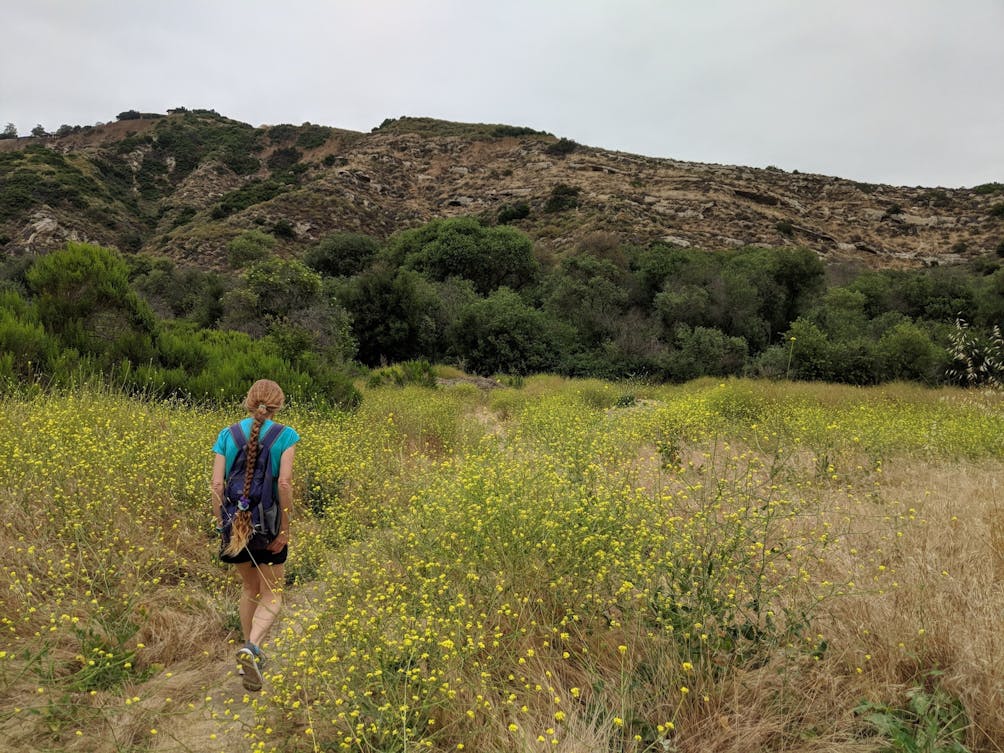 Legend has it that 19th-century livestock thieves used this natural chamber as a hideout. You'll see remnants of holes in the sandstone roof used for pegs to hold supplies. It's easy to conjure images of the cave's onetime nefarious dwellers. Today, the geological sanctuary is a perfect way to steal away from the sun and city life. When it's time to return to the present, head back to Wood Canyon Trail, stopping at the short boardwalk over the babbling stream before trekking the 2.5 miles back to the visitor center and parking lot.
To get to the Aliso and Wood Canyons Wilderness Park visitor center and parking lot, take the I-5 to the Alicia Pkwy. exit heading west. After nearly 4 miles, turn right onto Awma Rd., following signs for the park. Street parking (free) lines the road, and the lot (fee) and trailhead are just ahead on your left. Dog-friendly!
Bring the Outdoors to Your Inbox
Sign up for our weekly email and stay up to date on where to explore in California.
* No spam, that's a funky food!