Strawberry on Top
Hike to Strawberry Peak in the San Gabriel Mountains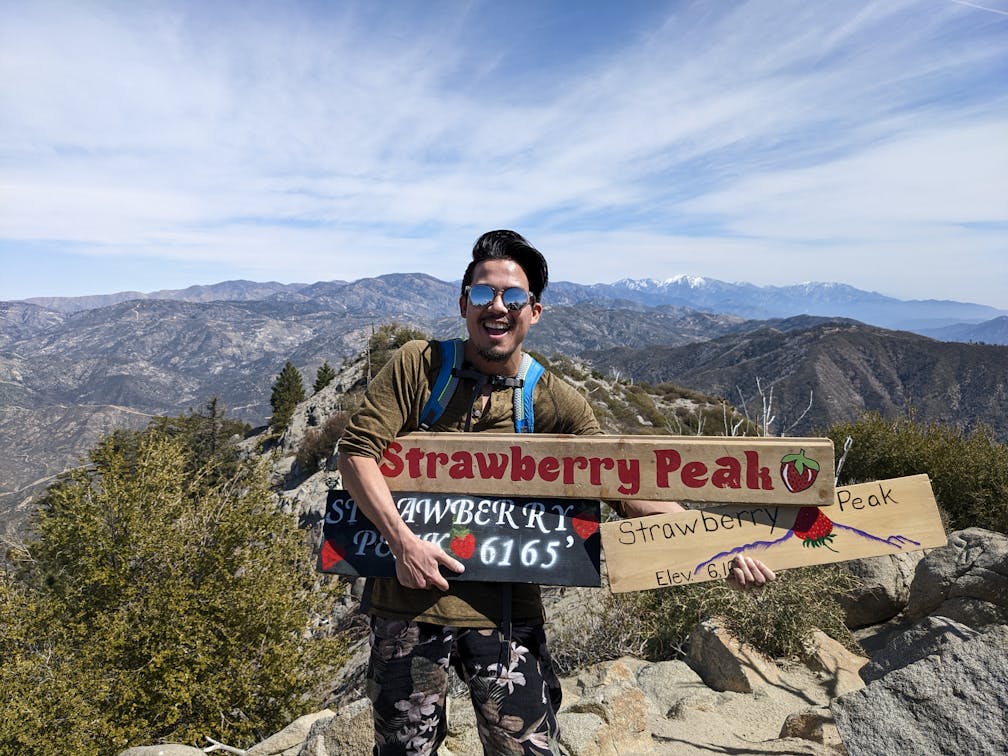 Epic summits are the sweetest fruits of hikers' labors. While there is debate about the most delicious of fruits, there is no question that Strawberry Peak is a most challenging and rewarding peak in the front range of the San Gabriels. It's a 7.75-mile out-and-back hike climbing 1,800 feet to unparalleled 360-degree views. Now's a good time to conquer it!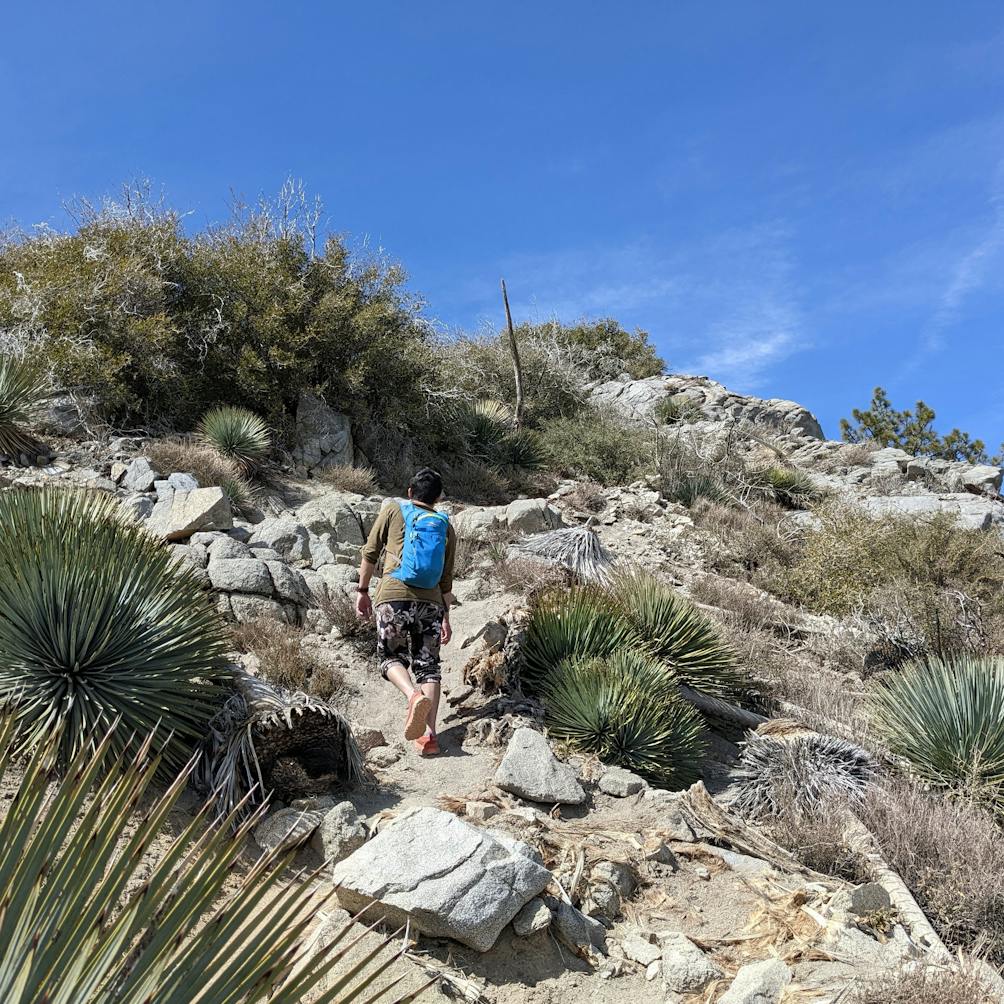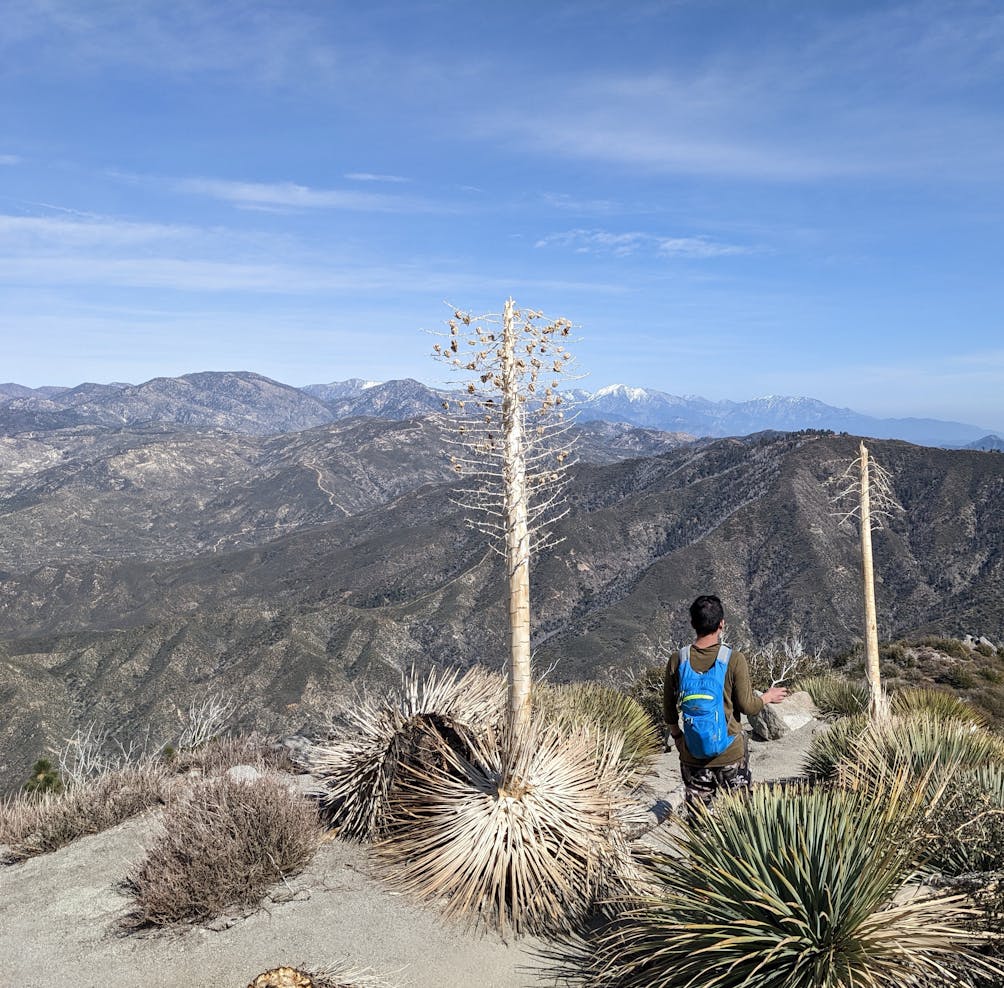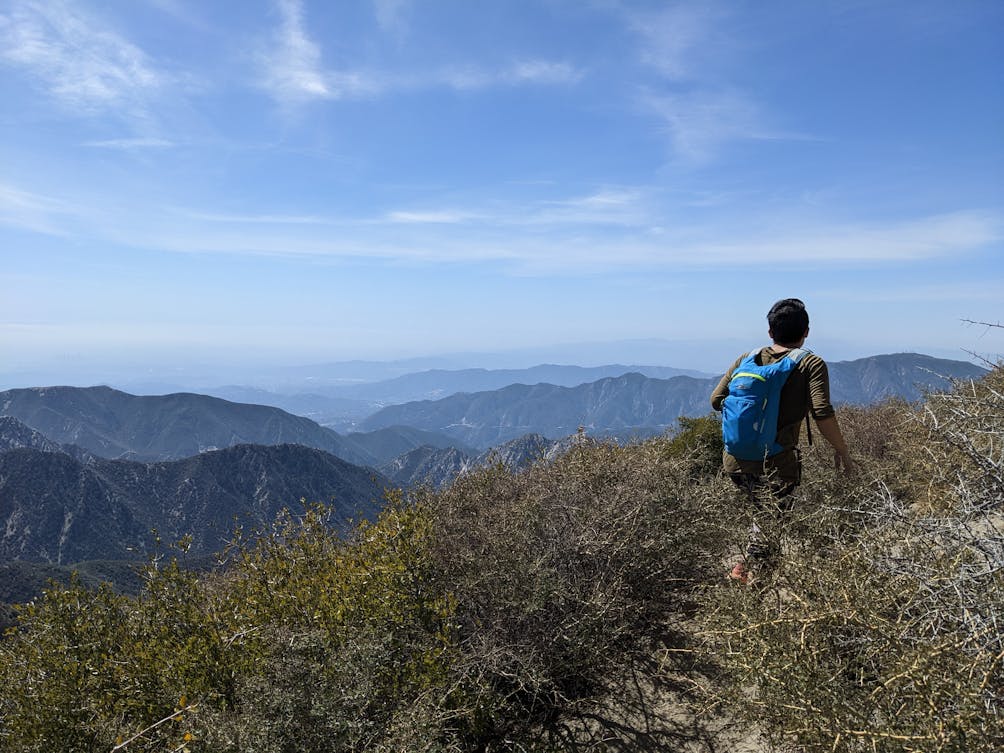 Park at the Red Box Picnic Area at the Angeles Crest Highway intersection with Mt. Wilson Red Box Road and check out the Haramokngna American Indian Cultural Center for an interpretive warm-up (and to get a required adventure pass—daily $5 / annual $30—if you don't have one already). Cross the highway and find the trailhead. The views are immediate as you gradually ascend. You can spy the Mount Wilson Observatory before veering left through an oak woodland (this is really the only major shade on this trail, so be sure to pack a hat, sunscreen, and plenty of water).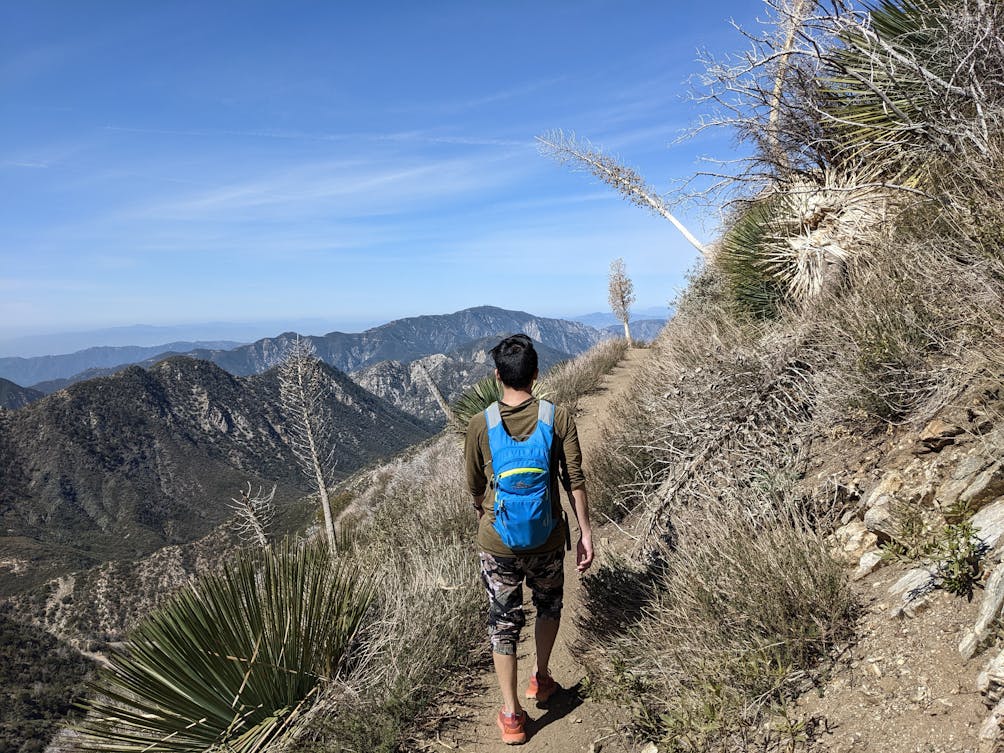 Just past the 1-mile mark, reach a plateau and a three-way junction. Directly in front of you is the incredibly steep ascent to Mount Lawlor, which we only recommend as a side peak-bagging effort if you've brought poles. Instead, take the narrow trail to the left that hugs the canyon walls and offers vistas of local peaks like Mount Lukens (tallest in the city of LA) and even beyond to the Santa Monica Mountains. Enjoy this gorgeous, mildly ascending amble because it's about to get tough!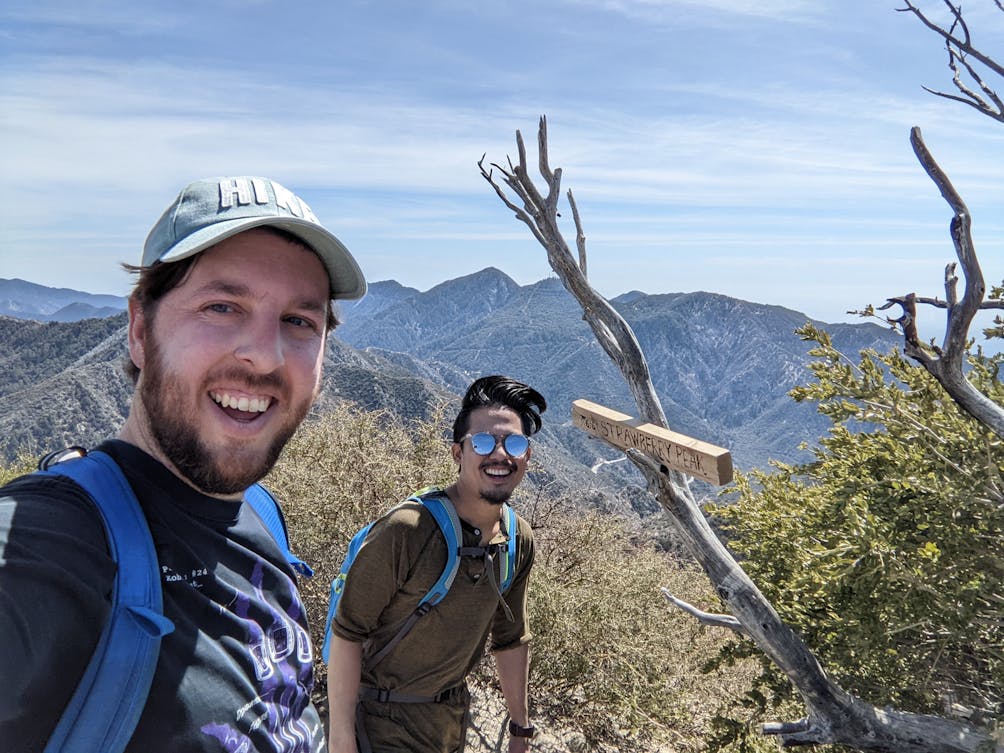 At nearly the 2.5-mile mark, reach another plateau (this is Lawlor Saddle), a good spot to rest before the final, brutal ascent. For the last mile and change, you'll gain about 1,200 feet in elevation, and the leg burn is real! After one brief up-and-down (yes, you actually go down here), Strawberry Peak comes clearly into view. You may be using your hands to help scramble up the steep slopes. When you pass the Coulter pines, you are almost there (just make sure to keep going after the first false peak!).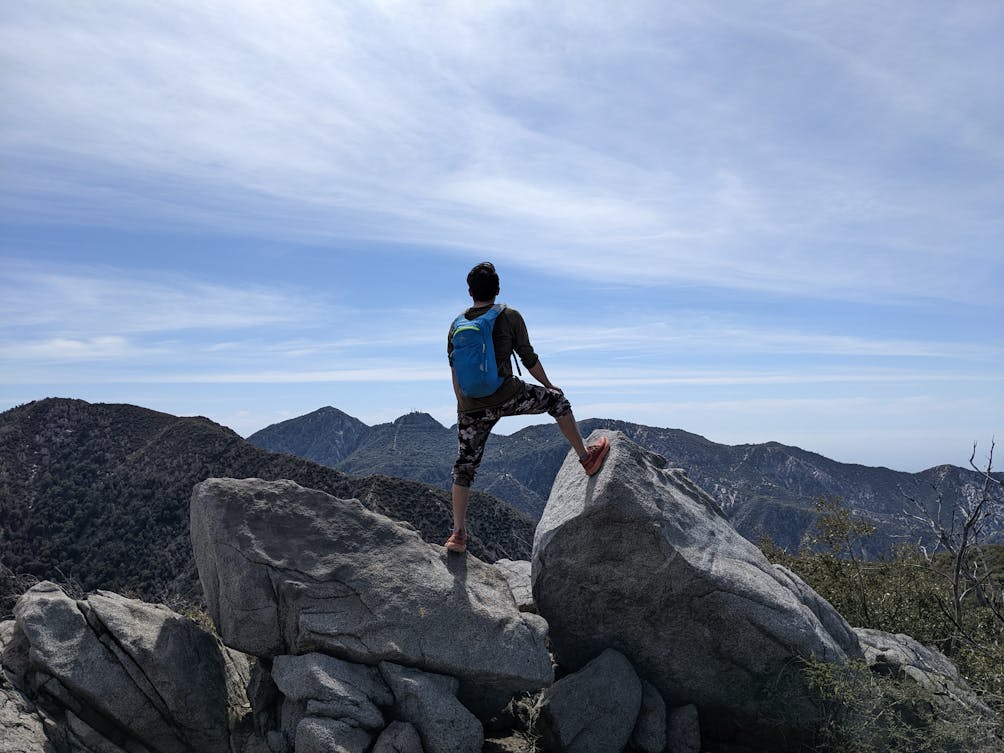 At Strawberry Peak's summit (6,165 feet!), find a register and four delightful signs (a nice selection to choose from for your picture). The peak gets its name from resembling an upside-down strawberry (as depicted by one of the signs), and its prominence provides it with some of the best 360-degree views in the San Gabriels—including the city below and surrounding peaks, but also the Santa Monica, Topa Topa, San Jacinto and Palomar ranges on clear days. There are plenty of boulders for a much-needed rest and picnic before the knee-buckling descent. Talk about a berry tough hike with totally strawesome views!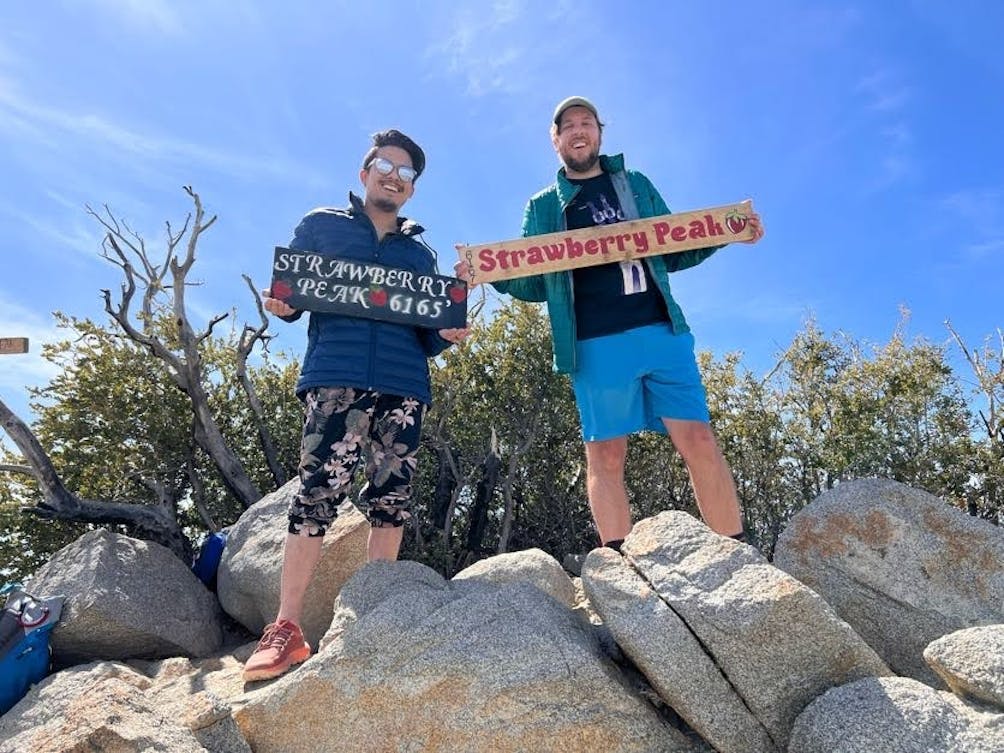 To get to the Strawberry Peak trailhead and Redbox Picnic Area, take the CA-2 / Angeles Crest Highway for 13.8 miles from the I-210 in La Cañada. Two parking lots will be on your left at Mt. Wilson Red Box Road (adventure pass required). Dog-friendly!
Story and photos by Matt Pawlik, @mattitudehikes
Bring the Outdoors to Your Inbox
Sign up for our weekly email and stay up to date on where to explore in California.
* No spam, that's a funky food!