Barnabe Bonanza
Hike to the Panoramic Summit of Barnabe Peak in Samuel P Taylor State Park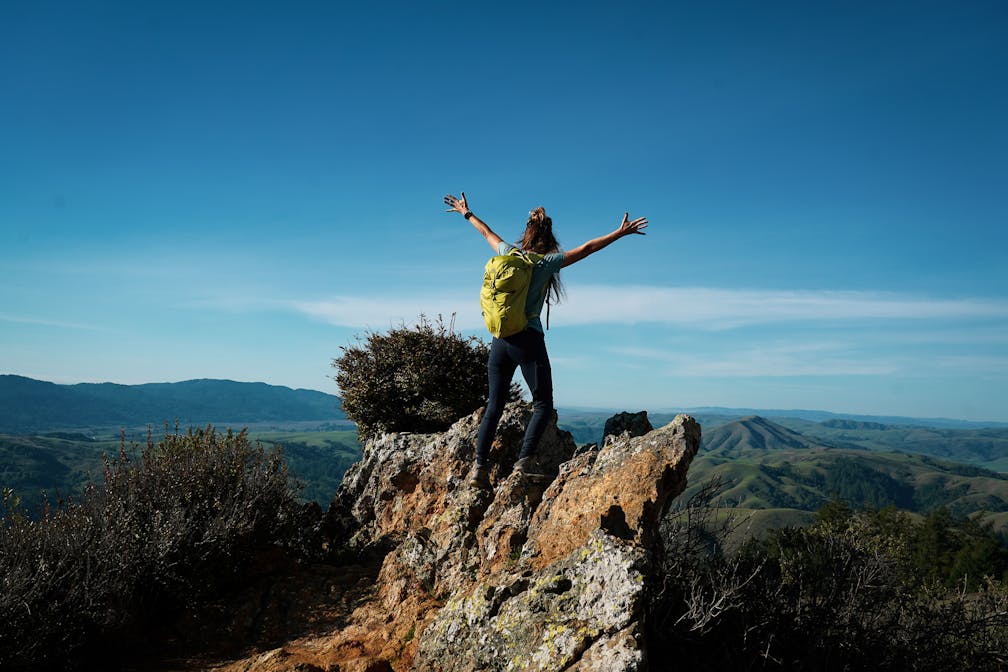 Sure, there are higher mountains in Marin (Mount Tam) and easier ascents (Mount Burdell), but is there a more expansive North Bay view? Barnabe Peak in Samuel P. Taylor State Park offers a glorious view of all things Marin—and well beyond! From its summit, which has a cluster of antennas, radio towers, and a fire lookout, you can see all the way out to Point Reyes and Bodega Bay to the west. And that's not all—you also get a view of three classic Bay Area peaks: Mount Tam, Mount Diablo, and Mount St. Helena. Yeah, you can see a lot!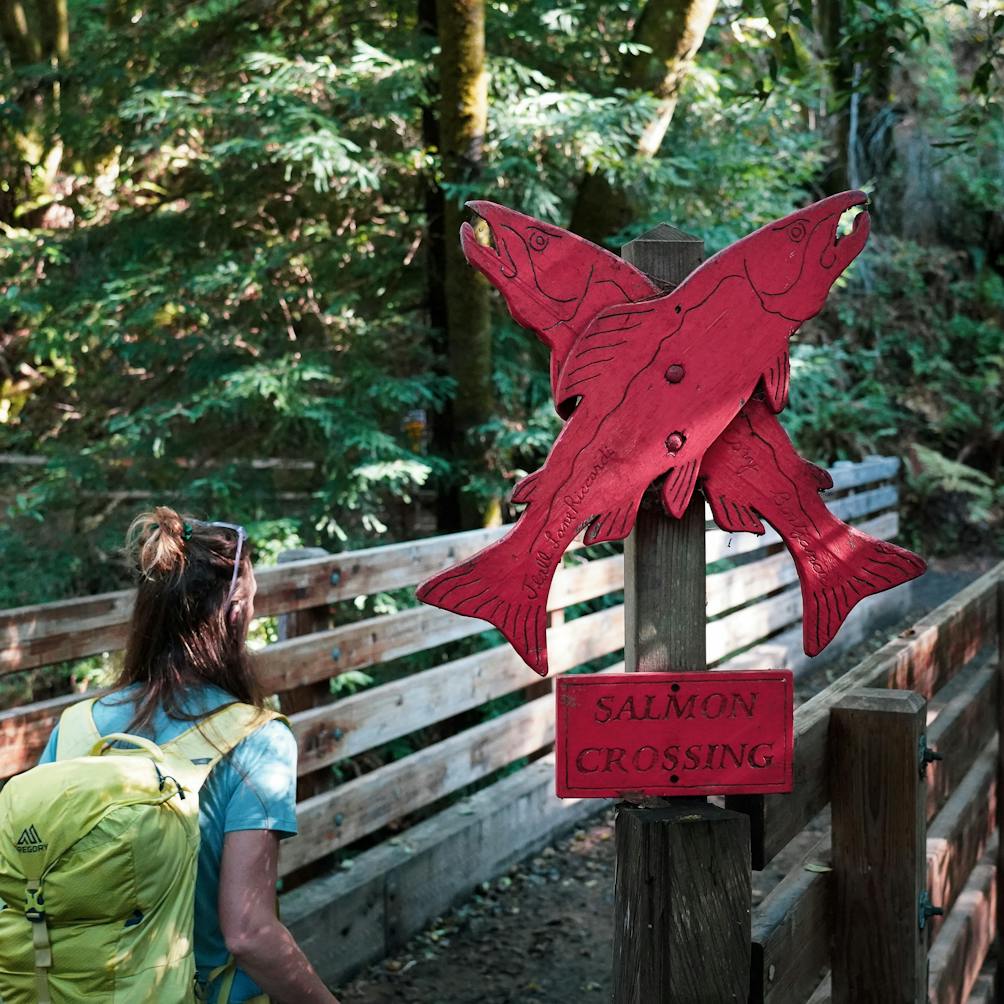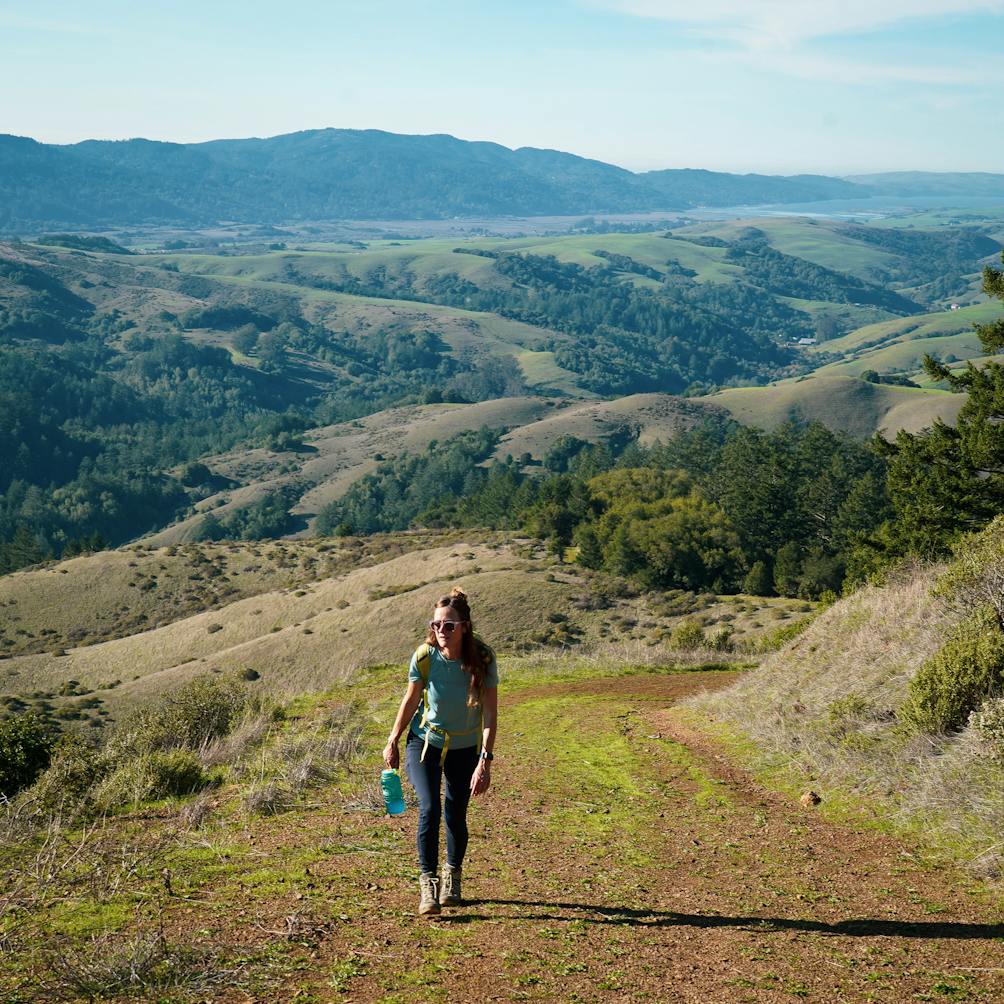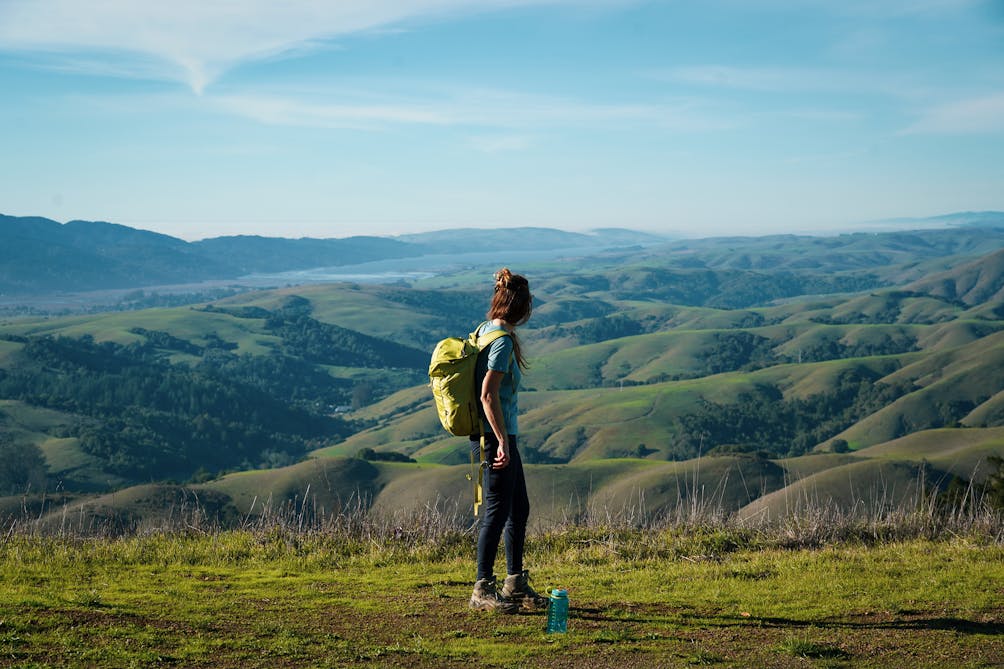 Be forewarned, it's a tough climb to get to the top. Starting from the Devil's Gulch area of Samuel P. Taylor, you can peer down into Devil's Gulch Creek, looking for spawning salmon. The best place to try and spy them is on the bridge marked with the literal salmon signs, which you'll cross over early in the hike. After that, you have a choice to make on which route to take. If Bills Trail is open, you can take it for a more gradual and forested ascent, which adds a mile to your hike. Bills Trail is often closed in the rainy season.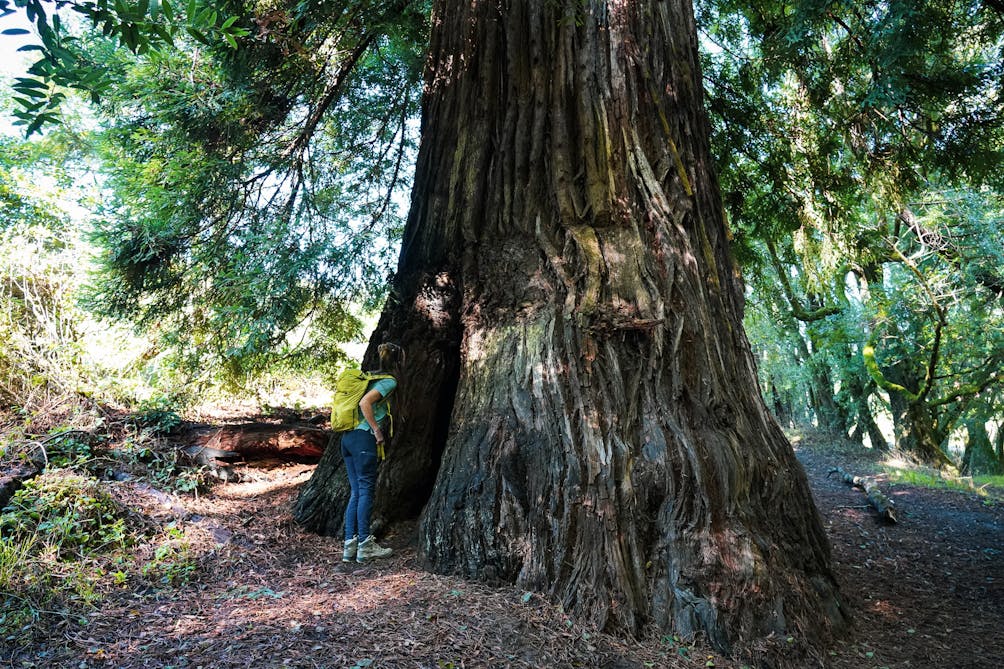 The other way up is via the exposed and steep Barnabe Fire Road, which has fantastic views of the grassy (and currently green!) coastal hills galloping all the way to Tomales Point and beyond on clear days. Cooler months are an ideal time to do this option, as it can be a thigh burner with an elevation gain of around 1,200 feet over the 2.5 miles to the summit. The views help power your spirit, if not your legs. The higher you go, the better the scenery, and at the summit it's likely you'll have the panorama all to yourself. Go ahead, take that glory twirl as you take in several icons of the Bay Area. On a clear day, this place is postcard perfect.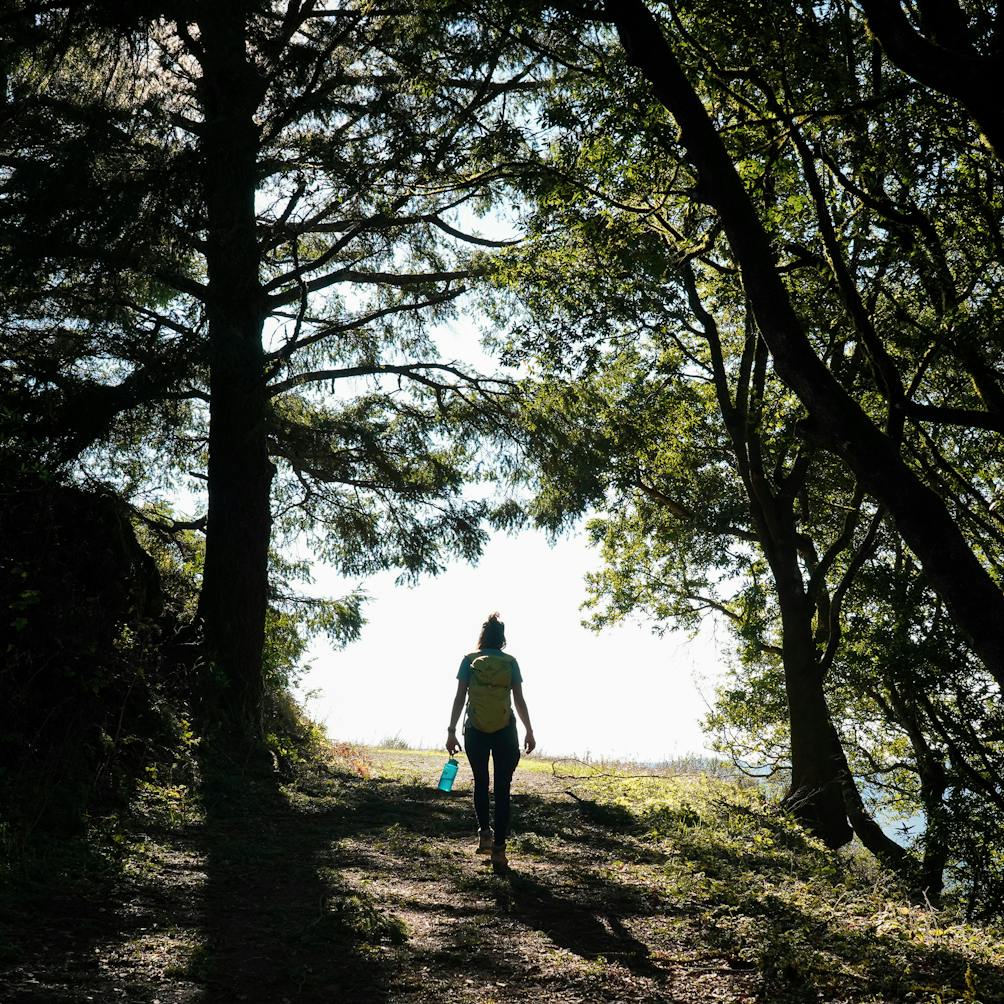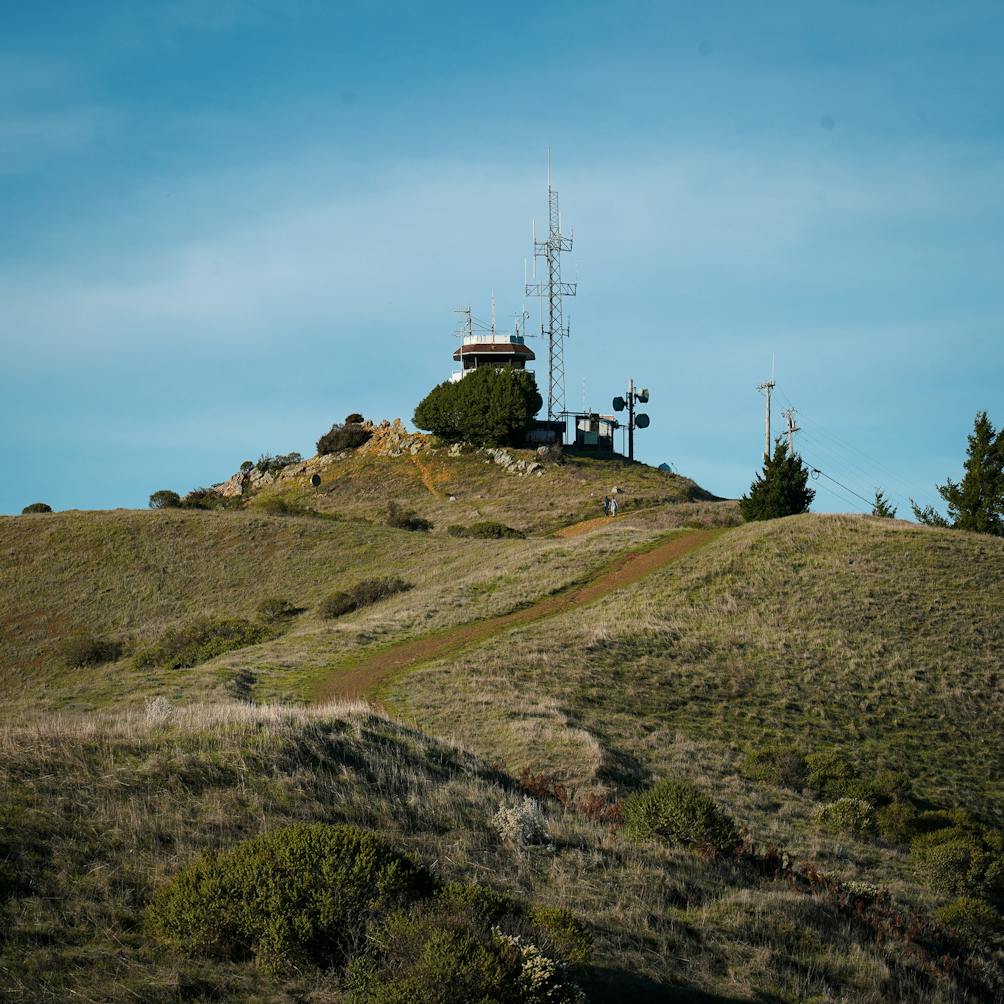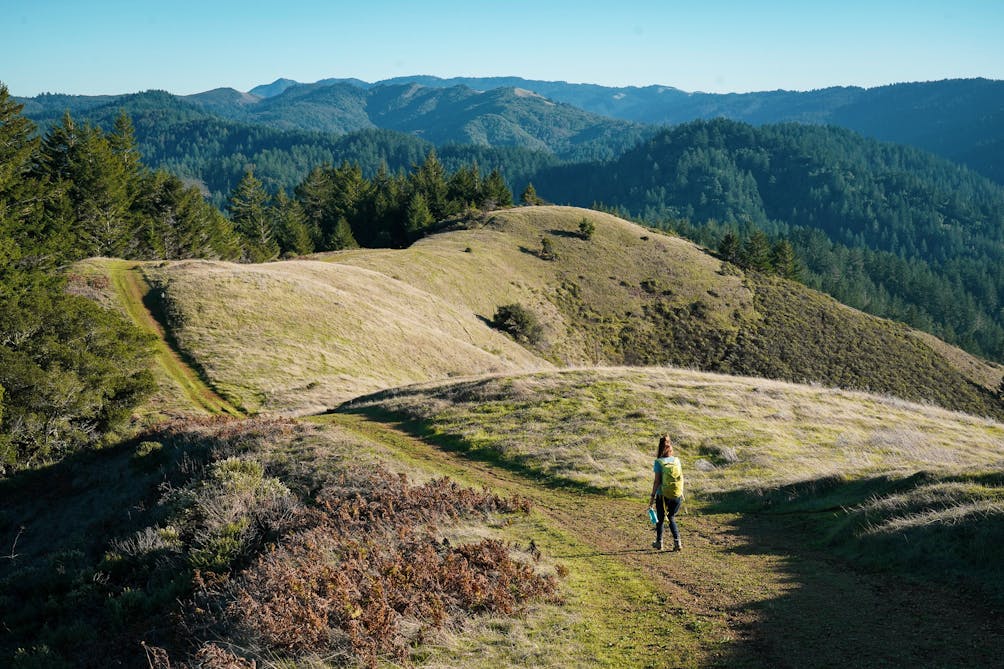 Coming down from the peak, you also have a couple of options. Retrace your steps for a shorter out-and-back hike. If you have the time, you can opt for a longer loop hike by coming down the Barnabe Trail to the Cross Marin Trail. This makes for a 7-mile (round-trip) lollipop loop hike. There are a couple of intersections that aren't super well-marked but shouldn't get you lost. You might have to retrace your steps briefly at points. One point is on the Cross Marin Trail where you will come to a pedestrian overpass; do not cross the overpass, but instead just before the overpass, look to your right, where you'll see the trail to return to Devil's Gulch. The path parallels the road for a bit and veers up and inland in forested sections, until you come to a water tower; there are no signs at this water tower, but to the left of it is an obvious trail, which quickly links you to the main trail again. The other is near the Madrone Group Camp where you need to briefly go uphill to join the Barnabe Trail again to return to Devils Gulch.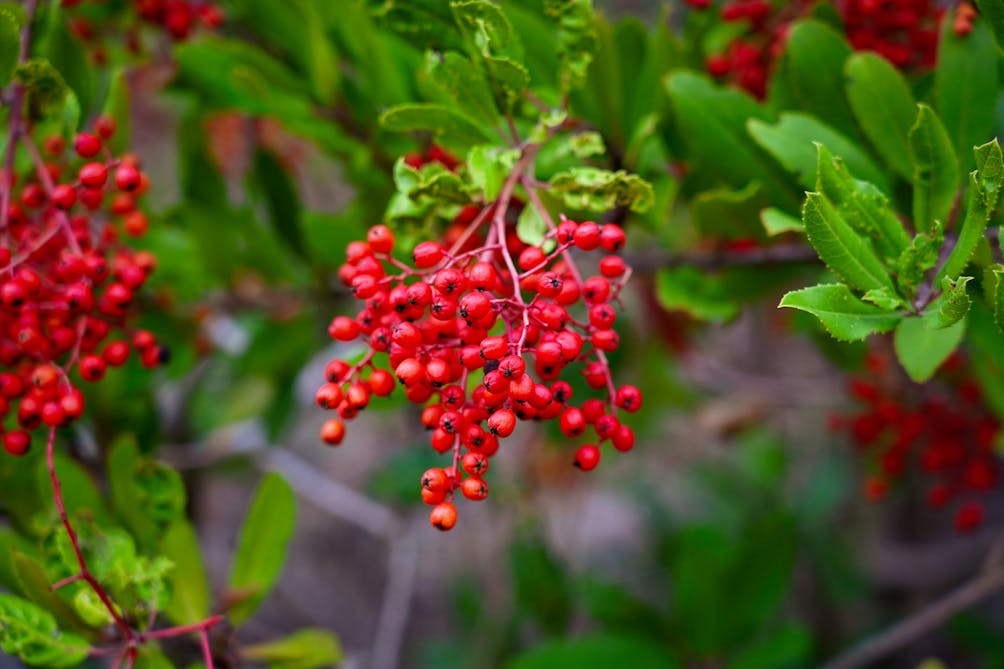 LISTEN TO THE PODCAST: In Episode 42 "Out Yule Go" Weekend Sherpa co-founders Brad and Holly talk about highlights of their hike up to Barnabe Peak. What else can you possibly see on this hike other than fantastic views? Listen to find out!
Park at the turnout on the south side of Sir Francis Drake Blvd. at Devils Gulch. (map) Bring a map! In the summer avoid doing this hike in the heat of the day. No dogs.
Bring the Outdoors to Your Inbox
Sign up for our weekly email and stay up to date on where to explore in California.
* No spam, that's a funky food!