Bald Statement
Hike to the Summit of Bald Mountain in Sun Valley Idaho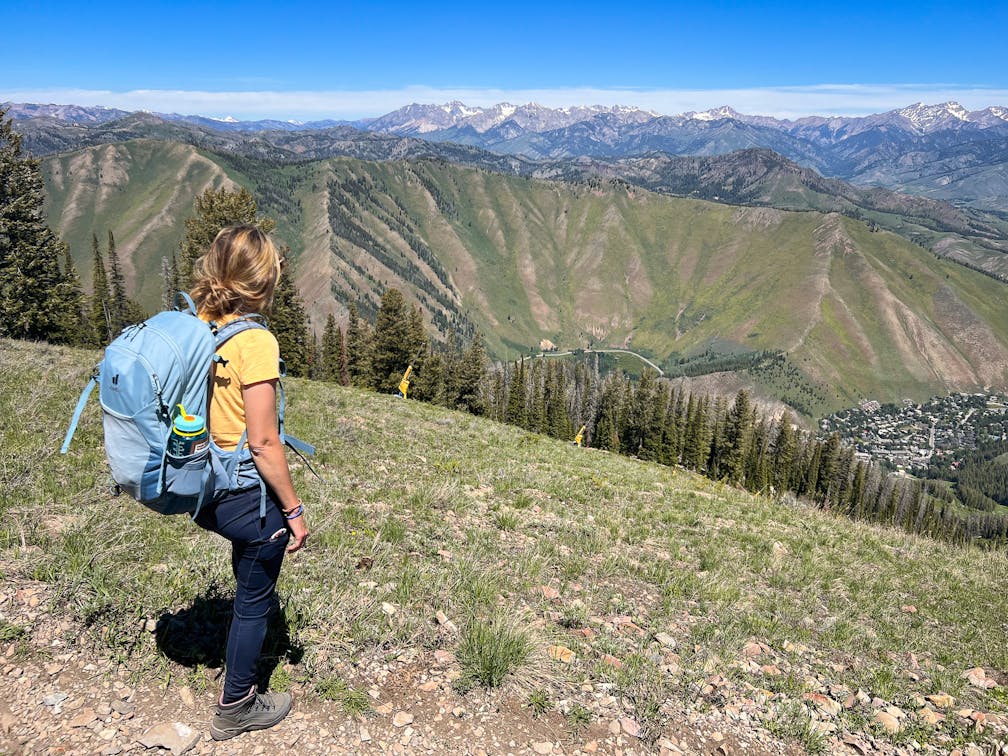 If you're going to have a rite of passage hiking in Sun Valley, and bragging rights to boot, the hike to the summit of Bald Mountain is one to check off your list. Starting at the base of the River Run Plaza, this 5-mile (one-way) trek requires some stamina, yet richly rewards with a variety of views and vantages, abundant wildflowers, and the chance to combine a free chairlift and gondola ride back down the mountain. Hey, you will have earned it!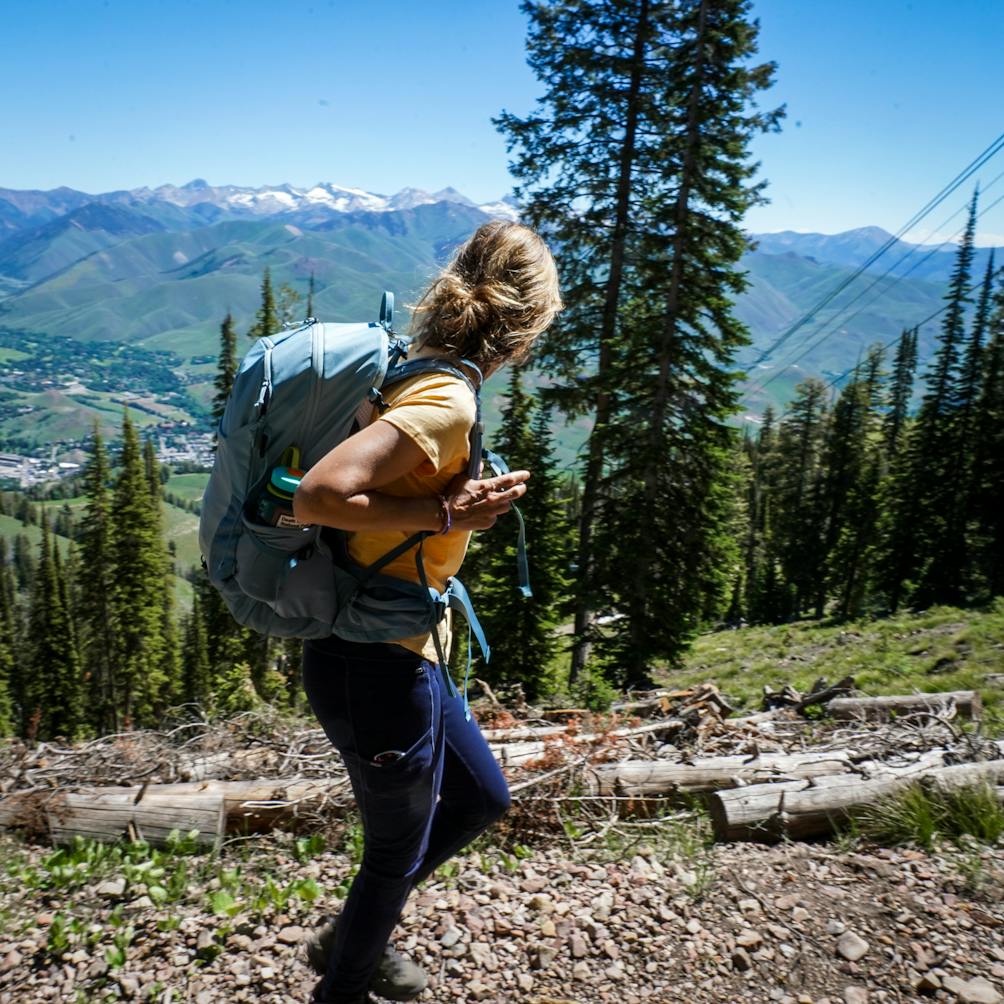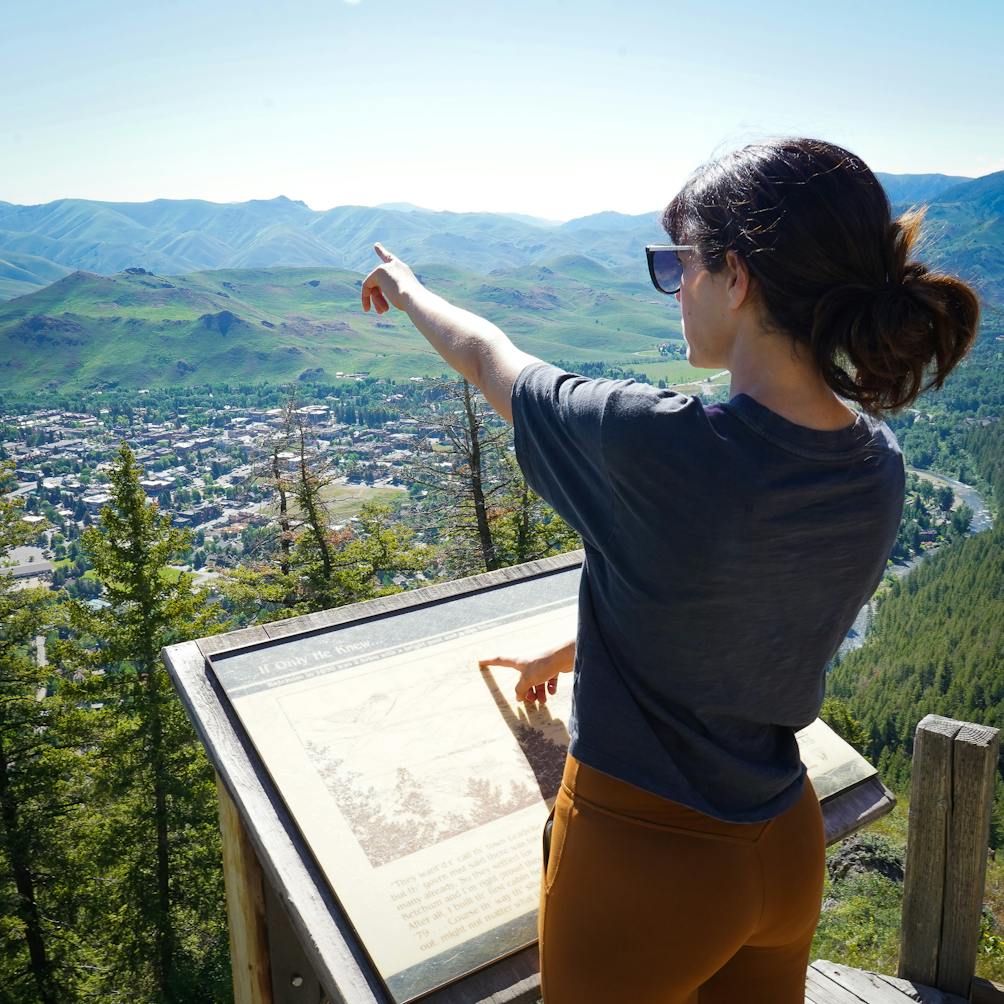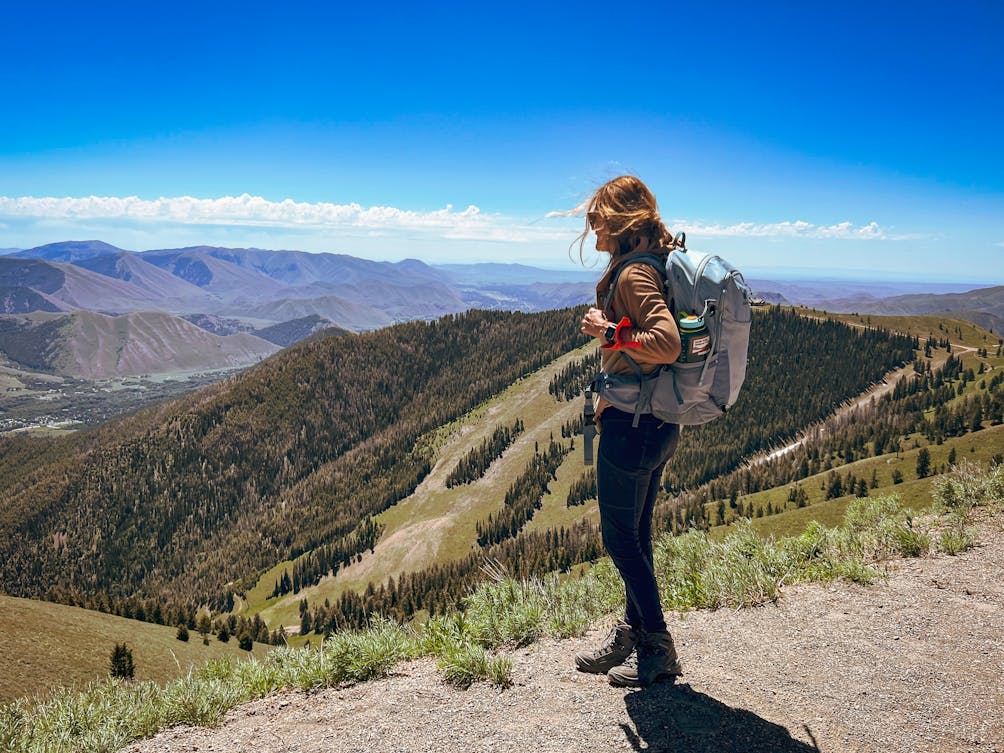 The trail starts by paralleling the Big Wood River and transitions to switchbacks under the canopy of trees and out on exposed grassy hills all the way to the brilliant Scenic Overlook. Built by the Bureau of Land Management and located 1.6 miles in, this wooden platform opens to an eye-max view of Sun Valley and Ketchum below. It's pure wow. Some folks turn around here and head back the way they came for a 3.2-mile (round-trip) scenic adventure.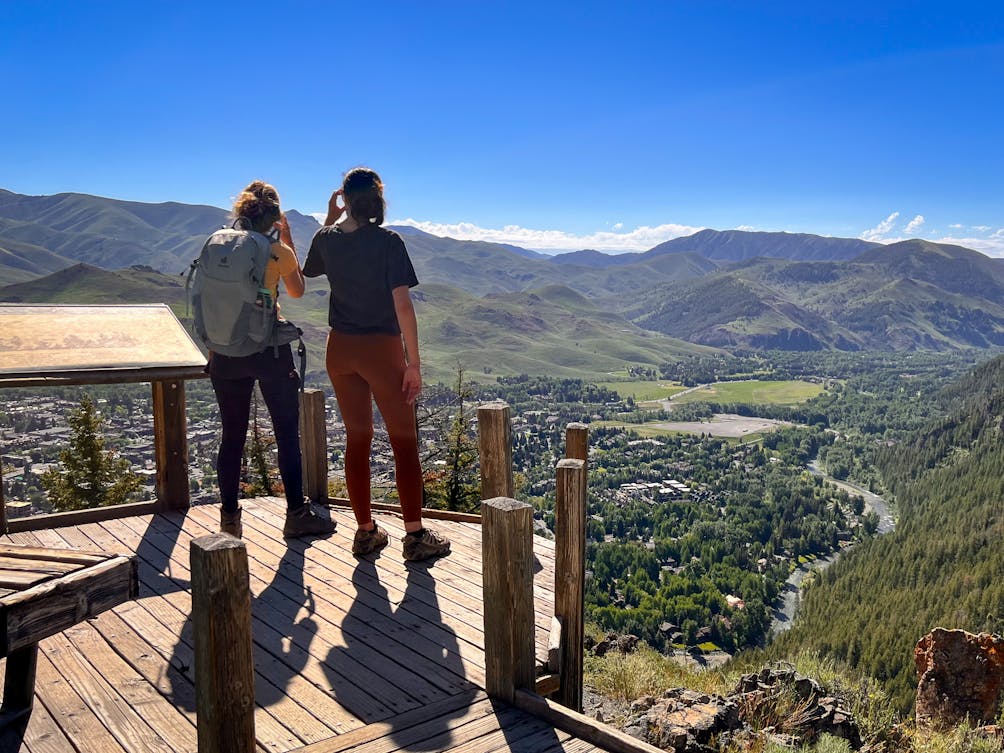 If you're heading for the top, keep going, passing fields of vibrant wildflowers and gaining bigger alpine views. Aspen trees and evergreens add some mix to the setting. At 3 miles there's an option to take a trail to the Roundhouse Gondola and Restaurant or … keep on keeping on, passing under chairlifts as you wind your way up the mountain and begin to see snow-capped peaks in the distance. At the top, spin around as a human compass—views leap in all directions across the valley.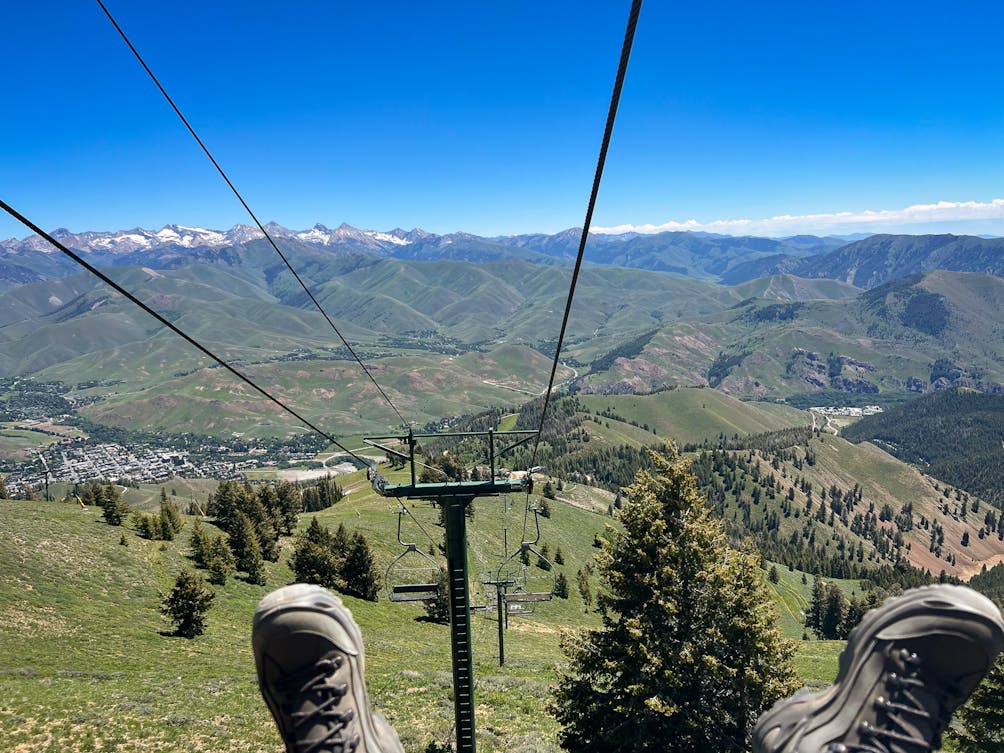 There's an expansive patio with some picnic tables and chairs, so consider bringing lunch. Or, take the chairlift (no charge) down to the Roundhouse Gondola and Restaurant as a mightily deserved bonus for your peak-bagging feat. Note: Roundhouse Restaurant is closed on Tuesdays and Wednesdays. The gondola ride down is pure fun, and more views!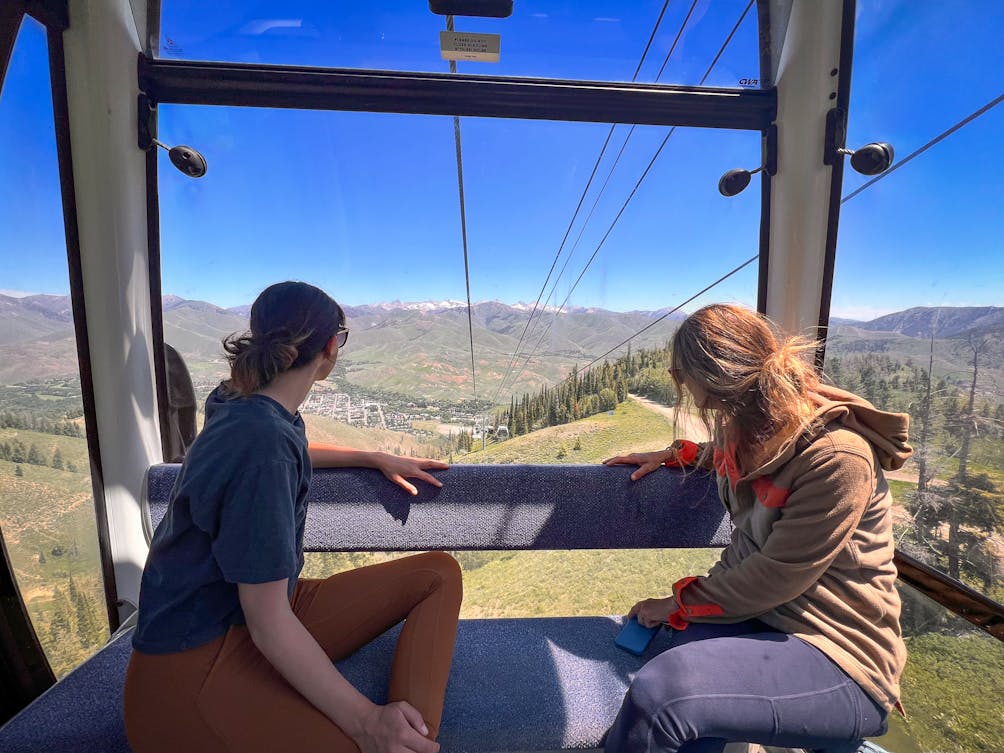 TIP: For those who cannot or don't want to do the hike from base to summit, you can buy a Roundhouse Gondola ticket at the base of the mountain and ride the Gondola to its 7,700-foot destination, then explore around there. From that vantage you can also take the chairlift to the apex of Bald Mountain (ticket required). Hey, it's still summiting Bald Mountain. And that's just plain sunny.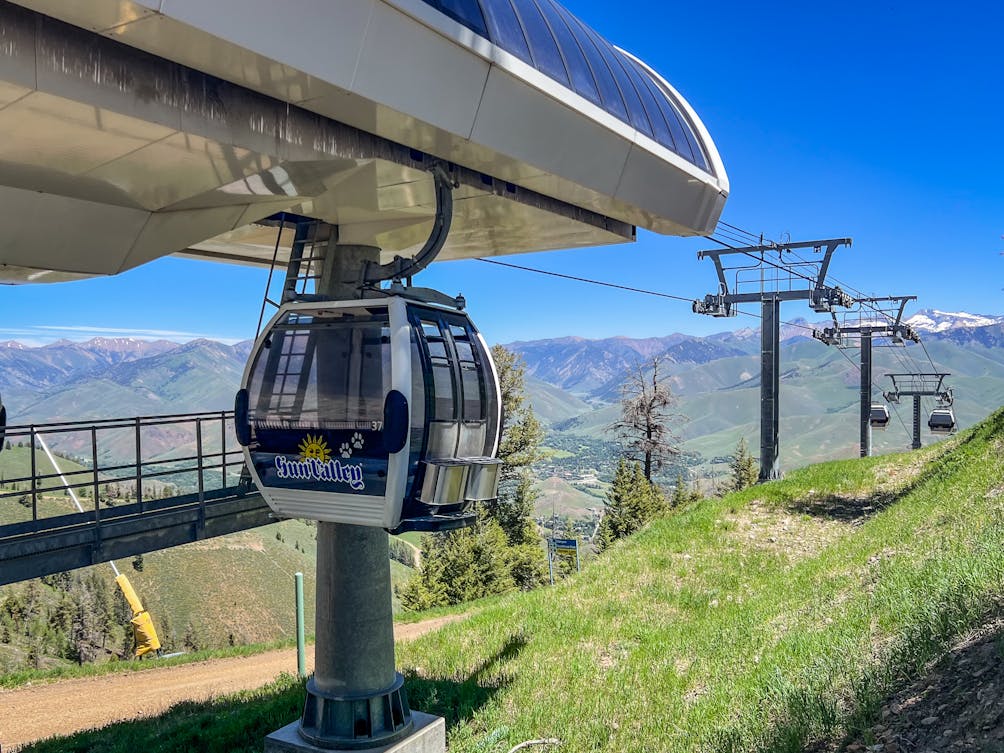 Get more trip ideas and inspiration for visiting Sun Valley, Idaho!
The hike starts from the River Run Plaza at Sun Valley Resort. There's a trailhead sign. Dog-friendly!
Bring the Outdoors to Your Inbox
Sign up for our weekly email and stay up to date on where to explore in California.
* No spam, that's a funky food!