Three Beaches to the Wind
Hike to three beaches on this coastal trail in the Marin Headlands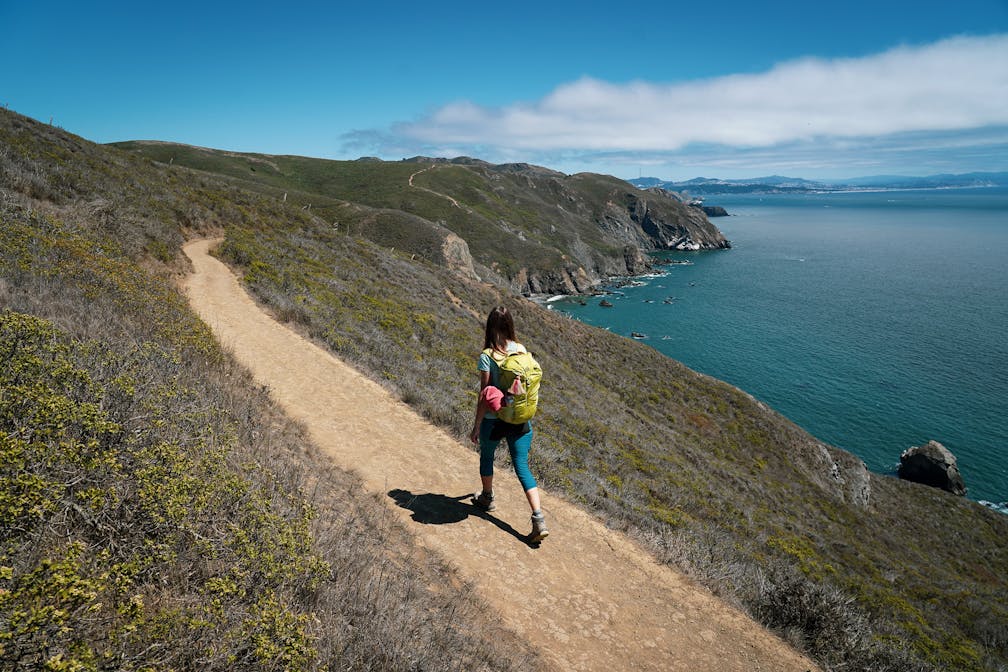 What's your favorite comfort food? Fried chicken, mac 'n cheese, mom's three-bean chili. … This 7-mile (round-trip) beach-to-beach-to-beach (!) hike in the Marin Headlands is like enjoying a favorite comfort food: it's almost always good, it feels familiar, and it just warms up the soul … well, at least the thighs. Enjoy a highly panoramic section of the Coastal Trail and three beaches along the way. Fair warning, this hike is beautiful, and strenuous in parts, but those views—coastal comfort all the way!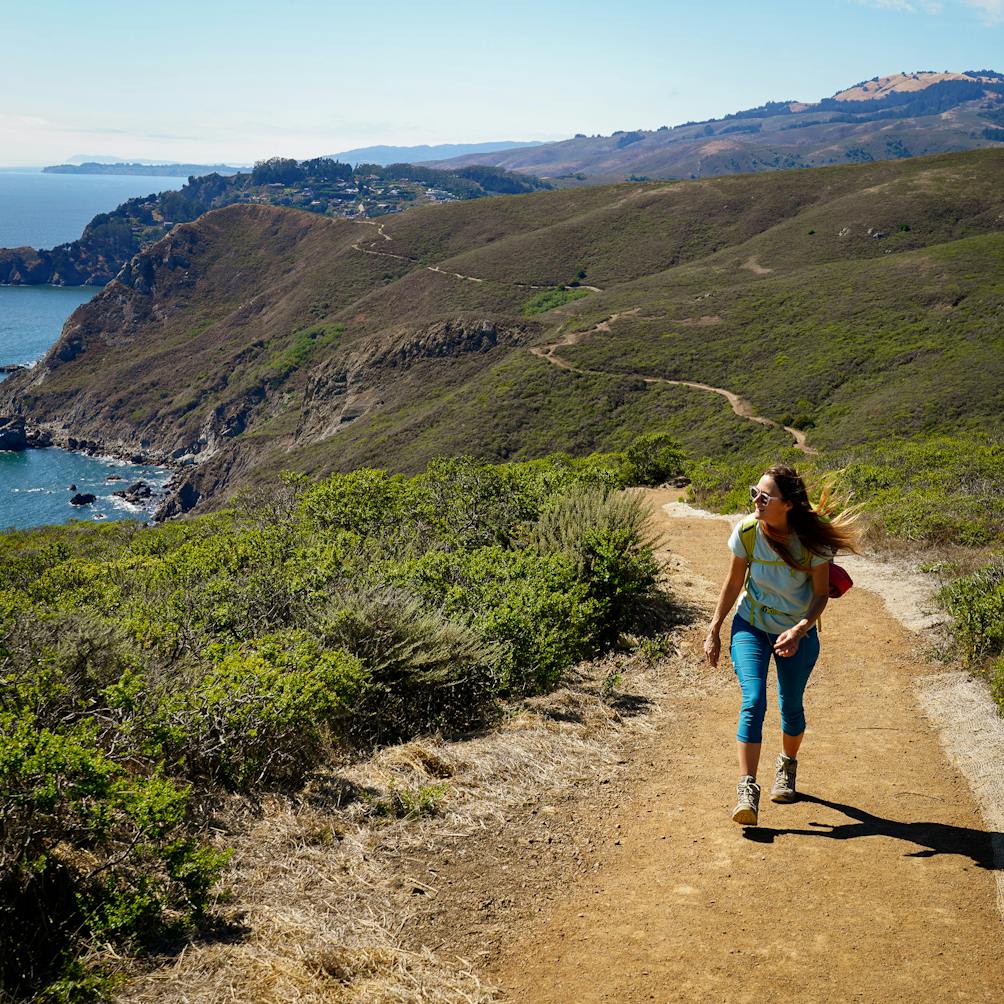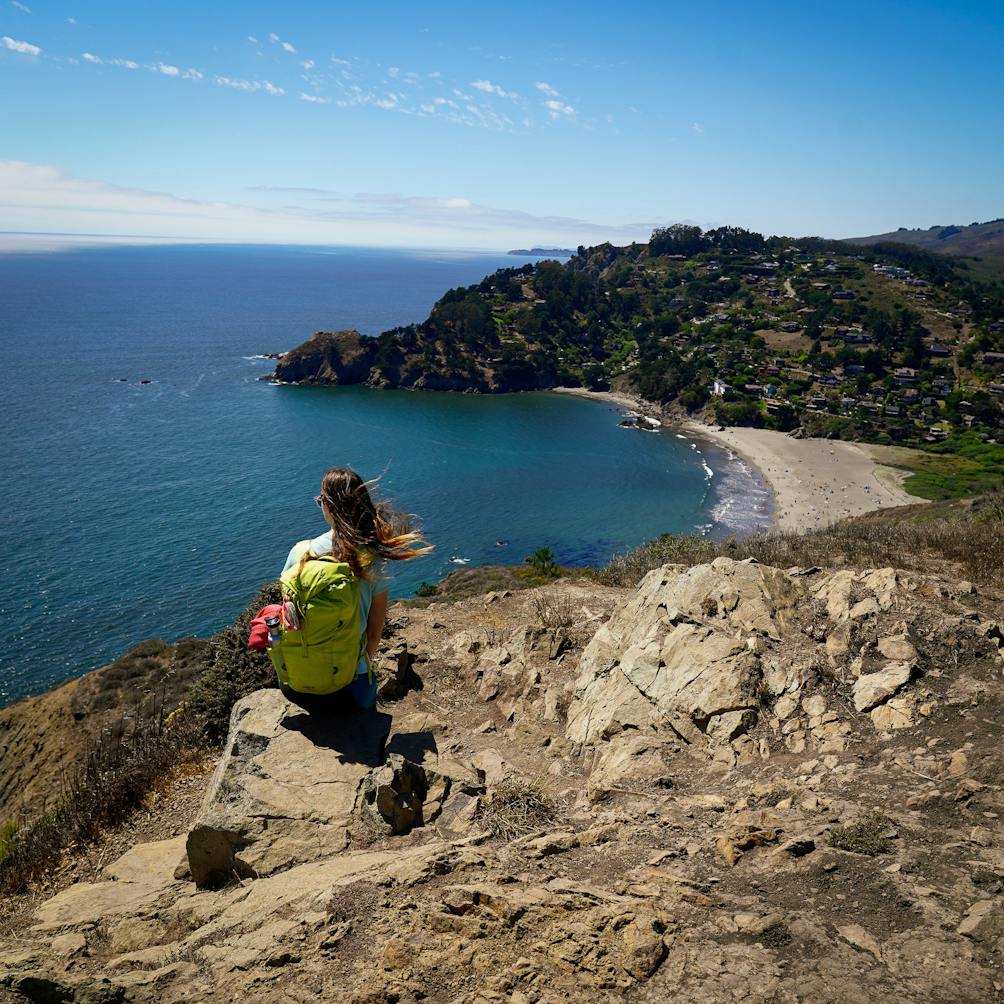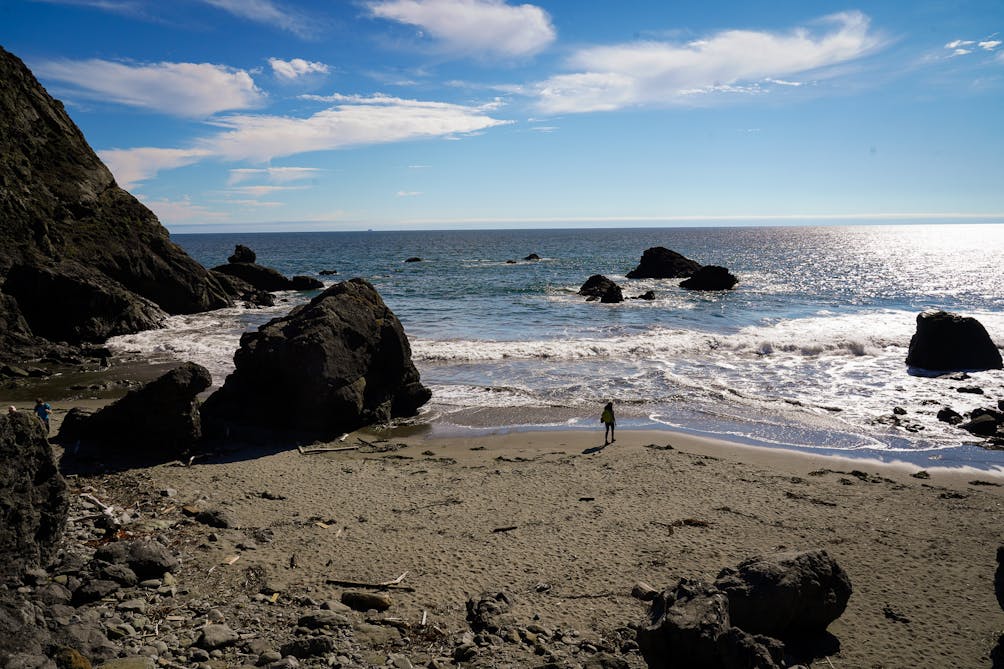 The hike connects three beaches in the Marin Headlands: Muir Beach, Pirates Cove, and Tennessee Cove. It's 3.5 miles (one-way) from Muir Beach to Tennessee Cove, but you can turn around whenever you like to shorten it. Things start off gentle enough as most people make their way to relax at Muir Beach. But your sights are set on the Coastal Trail and climbing the hill to the south. Take your time and look behind you—the views grow as you go.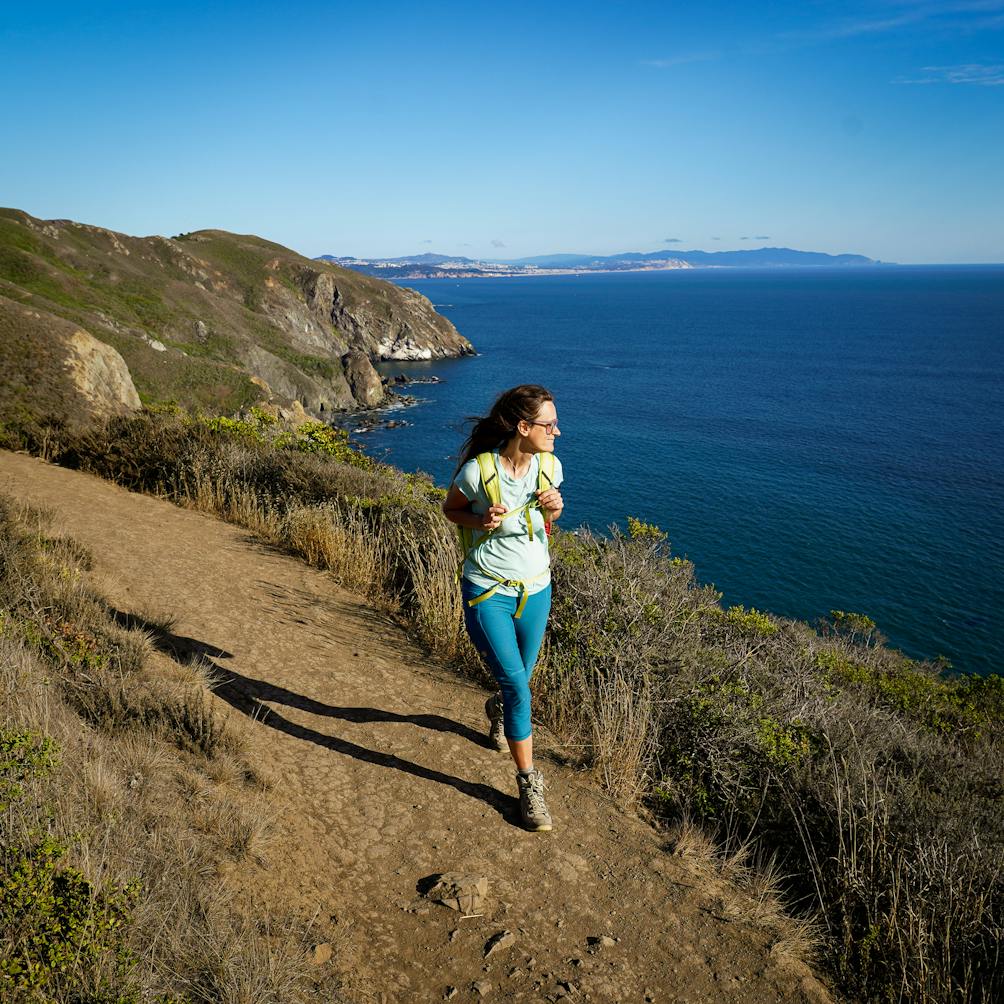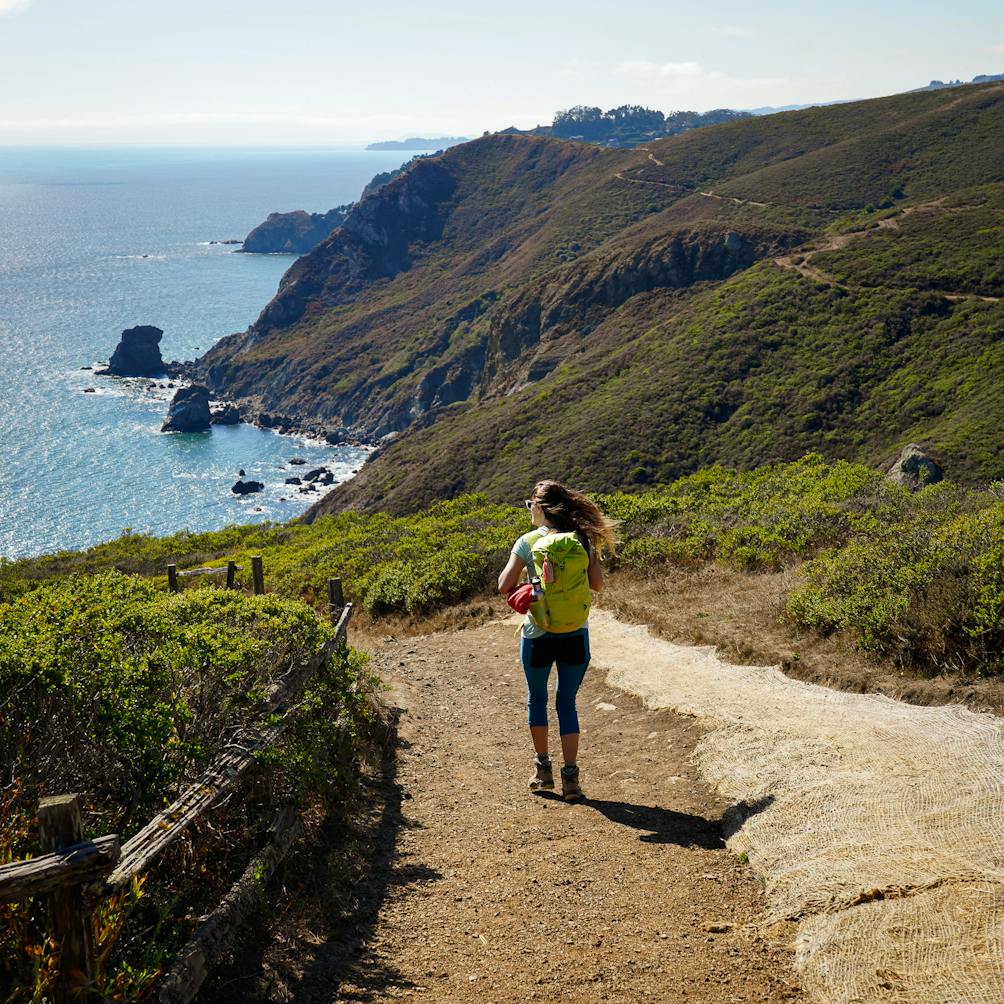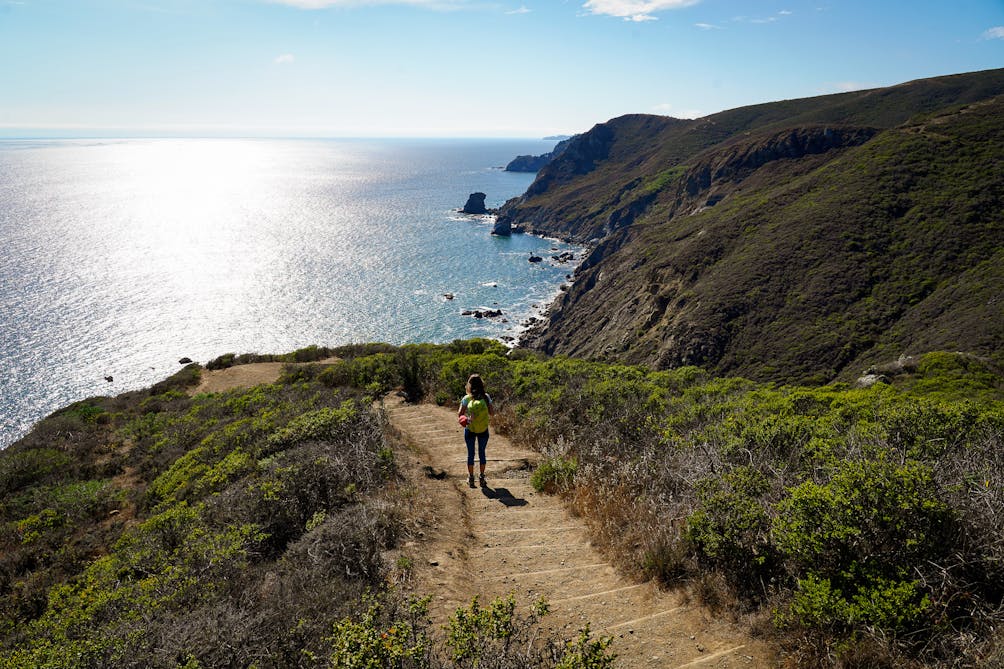 Once you reach the top of the climb, keep hiking and enjoy swoop-de-doo views of the rugged Marin coastline and tiny Pirates Cove as you work your away along the ridgeline and gently up and down a few sections. When you come to the detour trail for Pirates Cove, you can assess your stamina and decide if you want to shorten the journey. And there's certainly nothing wrong with that! But for those wanting the full three-beach experience, keep going up for a steep half-mile ascent to Coyote Ridge, followed by a welcome descent to Tennessee Valley and Tennessee Cove. This classic Marin hike-in beach is always a hit, with its crashing waves and black sand beach. It's also your turnaround point.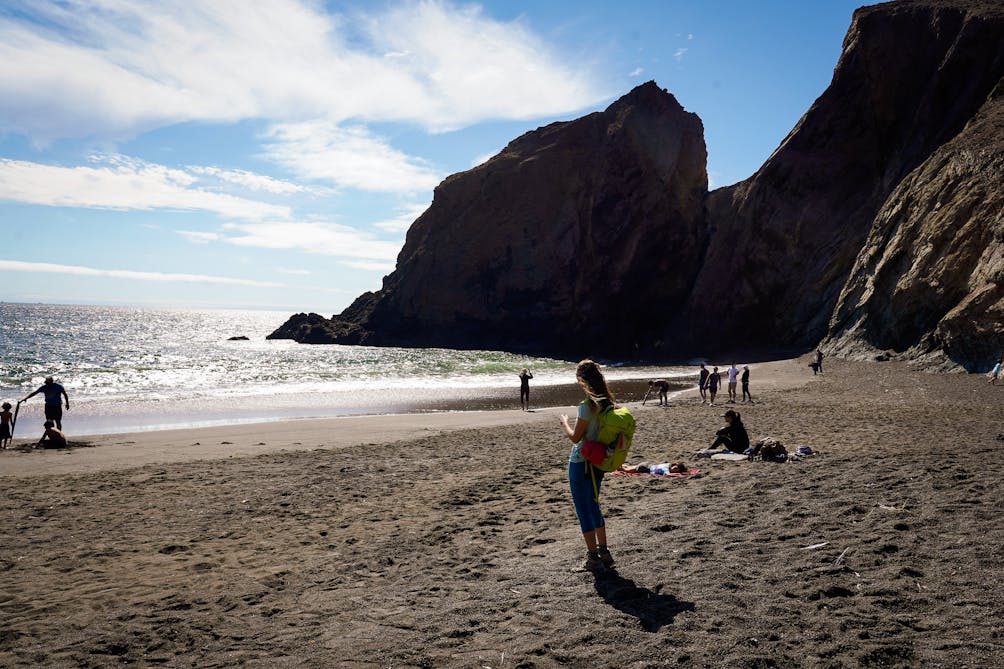 And … back up you go! Then down again. We recommend going to Pirates Cove on the return journey if you're going all the way to Tennessee Cove. This ensures you know your timeframe and how much daylight is left (in summer, you are very likely to have enough daylight left). Bring a lunch or snacks to enjoy at the cove. And bring good treads! The trail down to Pirates Cove is short, but steep in a few sections, with loose dirt. Take your time. Pirates Cove is a crescent-shaped haven with a hulking and holed rock formation and plenty of driftwood benches made by previous visitors. Important: Mind the tides! Some of the "home-made" benches are closer to the water and waves can come up quickly … keep an eye on the ocean and waves.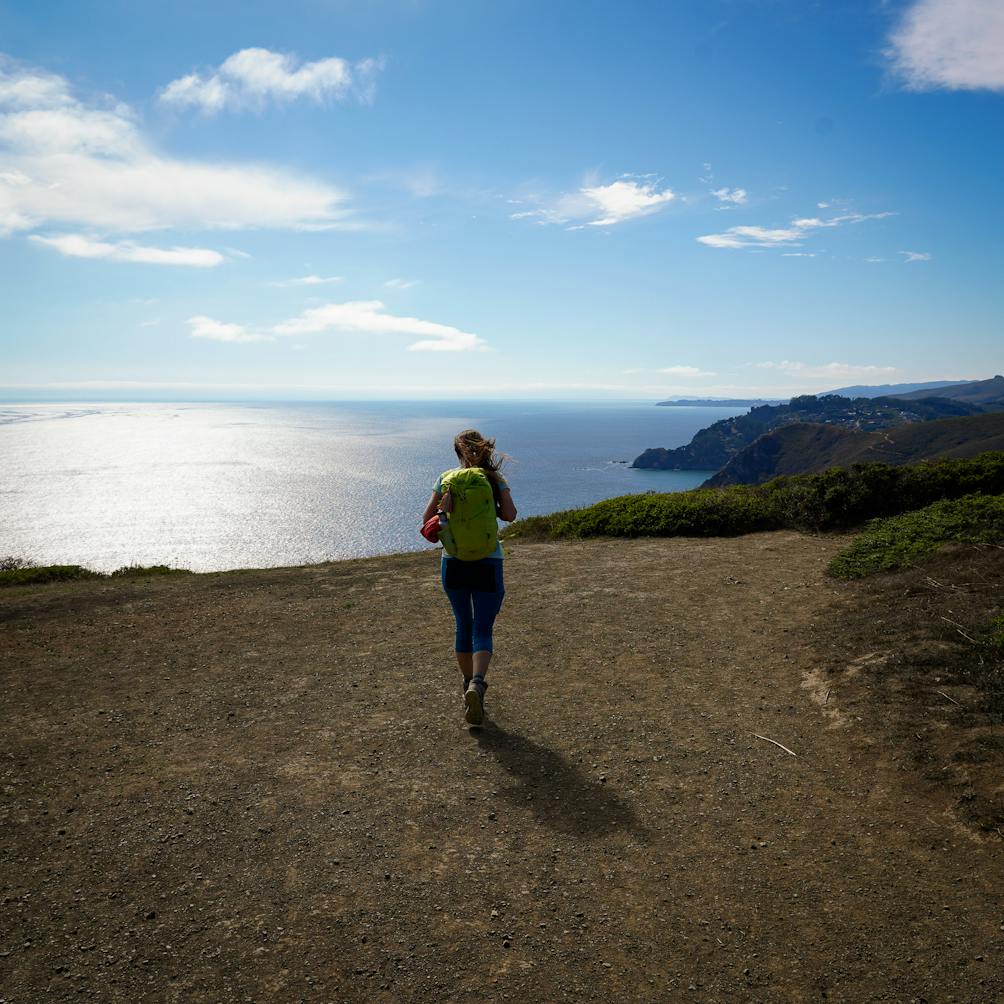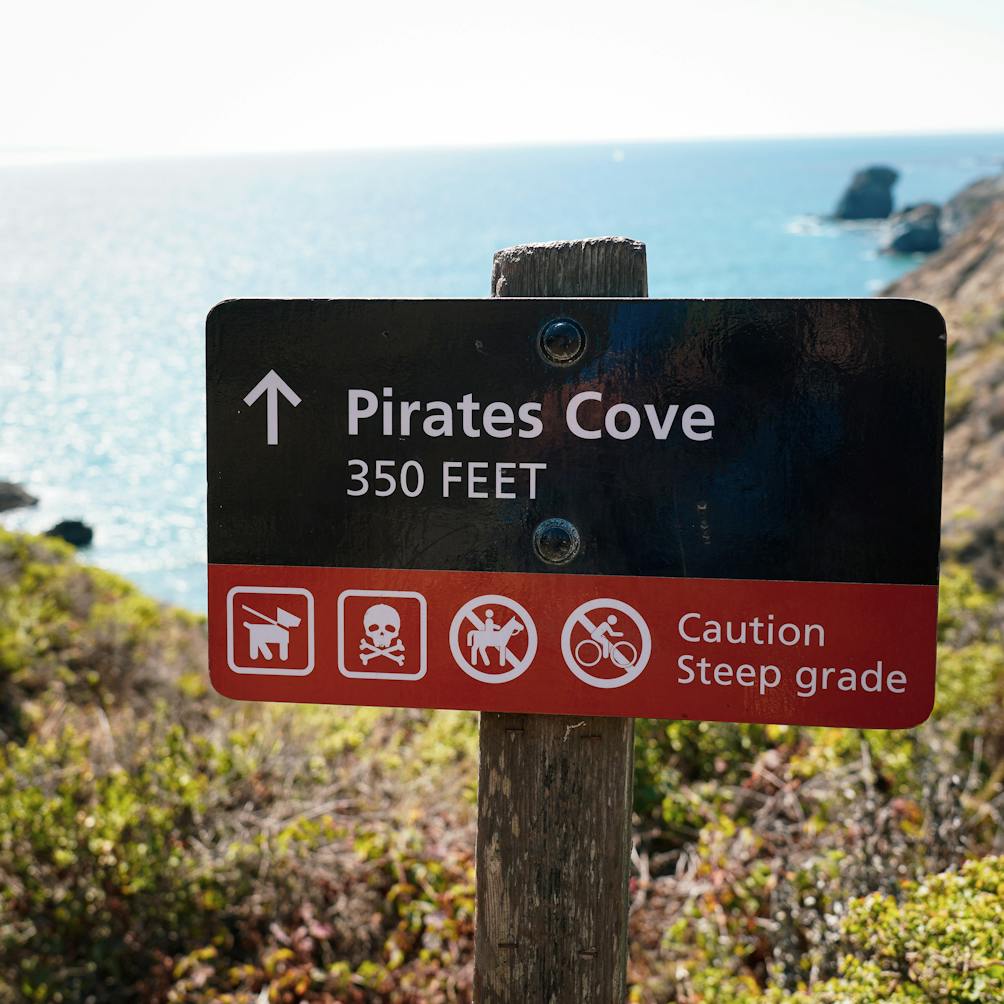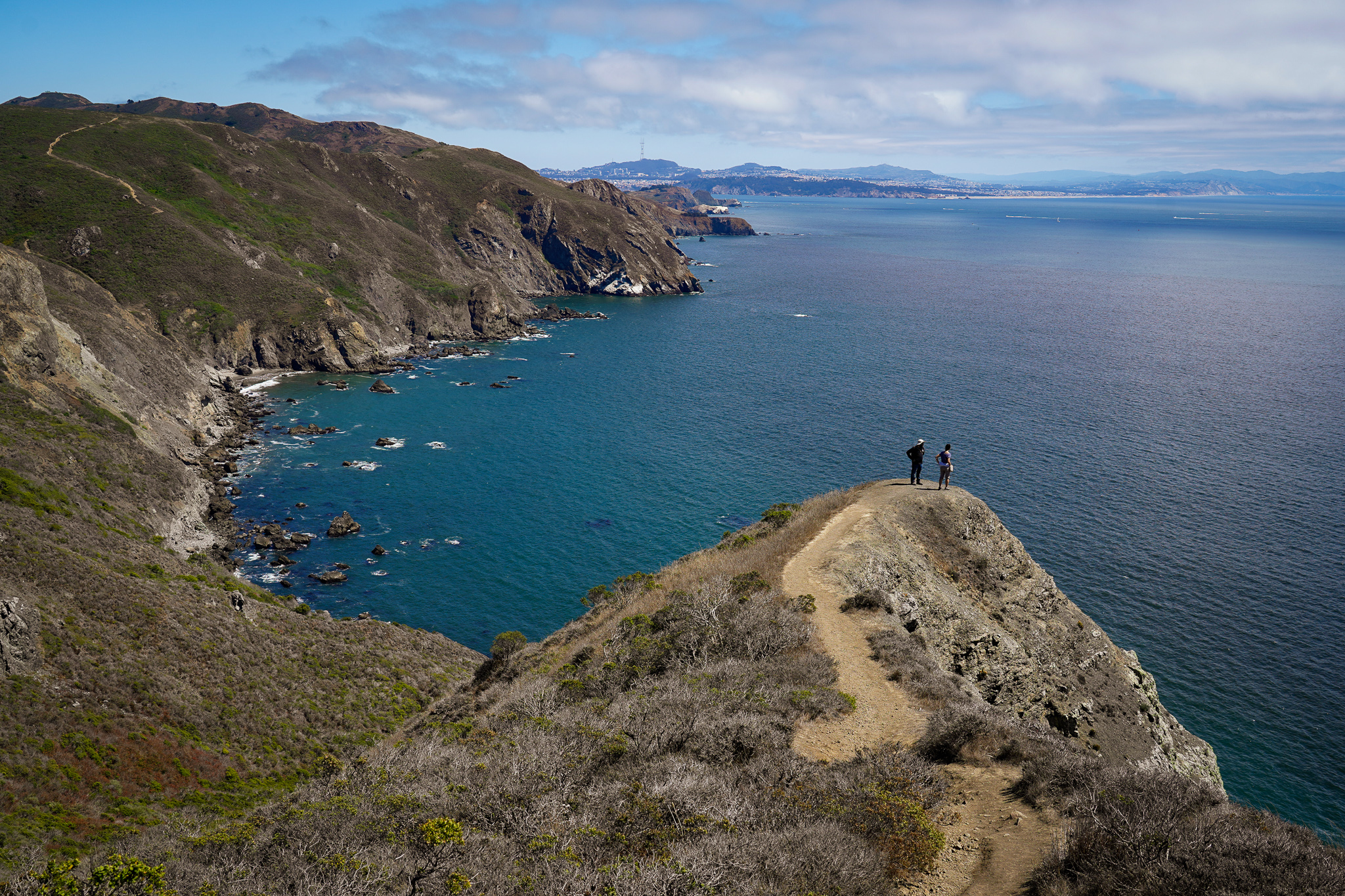 Relax before climbing out and hiking back to Muir Beach. Late afternoons in summer offer beautiful light for the return trip, and you can always grab a seat in the sand at Muir Beach to watch the sunset. Summer comforts.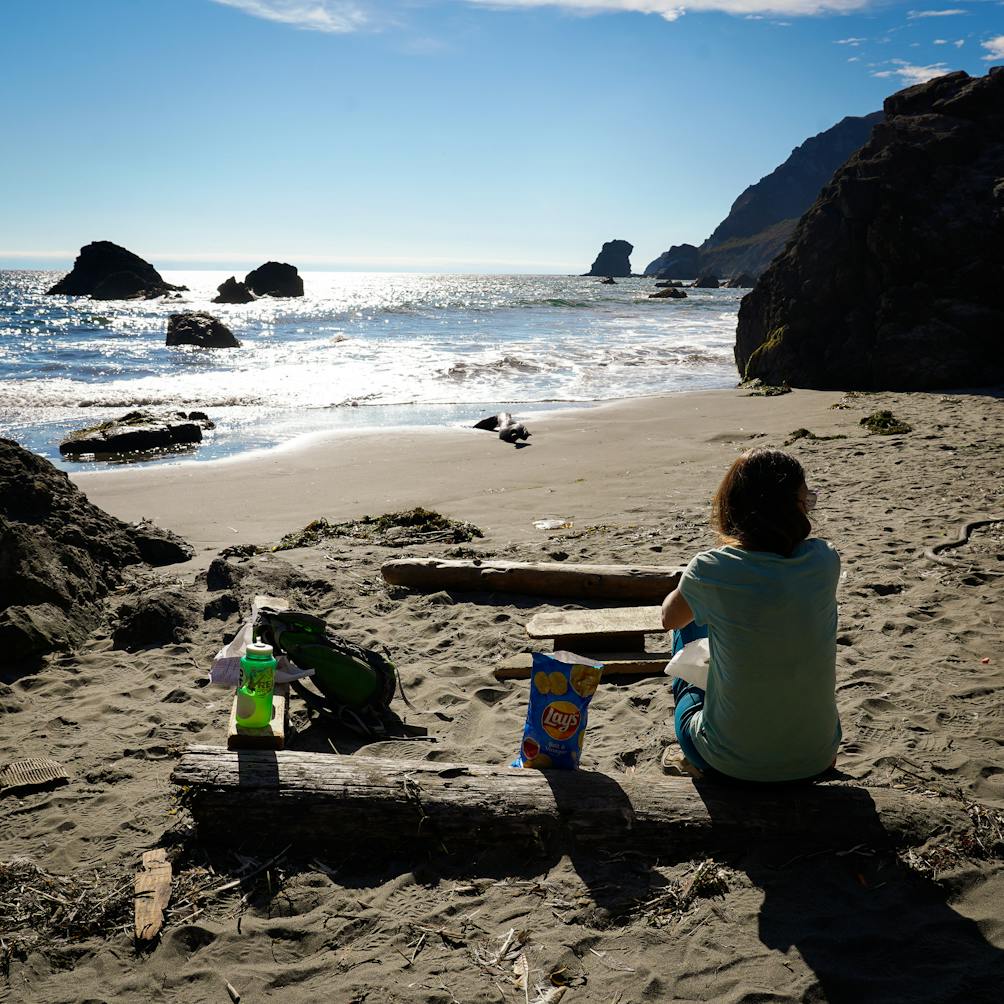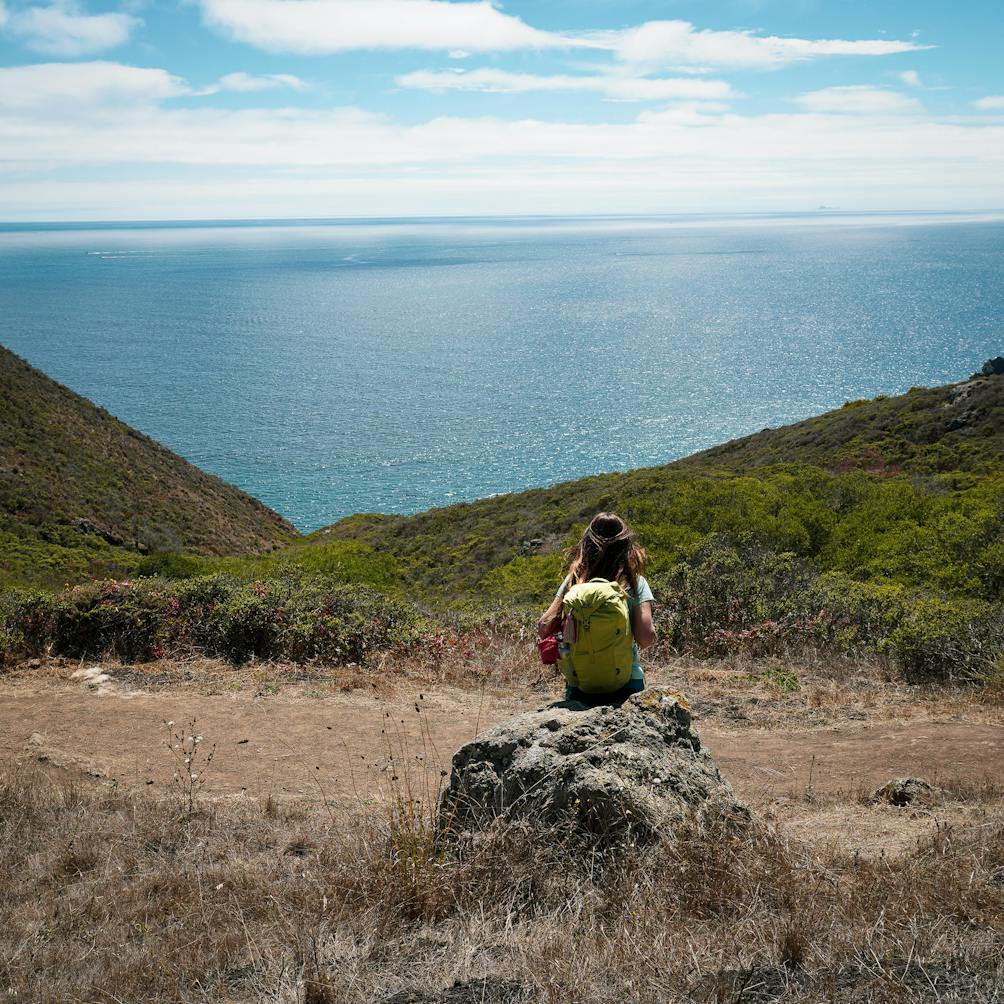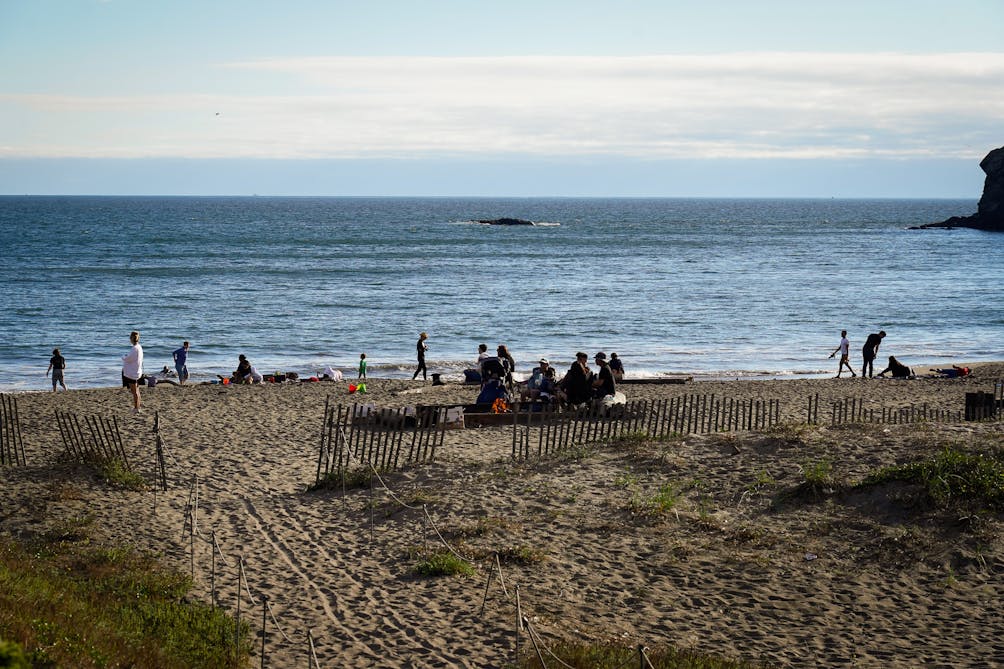 LISTEN TO THE PODCAST: In Episode 37 "Chicken Soup for the Hiker's Soul" Weekend Sherpa co-founders Brad and Holly talk about highlights of their hike on the Coastal Trail in the Marin Headlands. Between Tennessee Beach, Muir Beach, and Pirate's Cove, which is their favorite? Listen to find out!
Start at the Muir Beach parking lot. Cross the bridge, go left, and continue up the Coastal Trail. Follow signs for Pirates Cove, which is reached in about 1.5 miles. Continue up to Coyote Ridge and descend to Tennessee Cove. Return the way you came, and we recommend you detour to Pirates Cove on the return trip, if you have time. Watch for tides in Pirates Cove! Some waves can surprise so keep an eye on the water. You can also check tide charts and forecasts before embarking on the hike. Wear good treads for this hike. Dog-friendly!
Bring the Outdoors to Your Inbox
Sign up for our weekly email and stay up to date on where to explore in California.
* No spam, that's a funky food!