Great Is an Understatement!
Hiking and Exploring Nevada's Great Basin National Park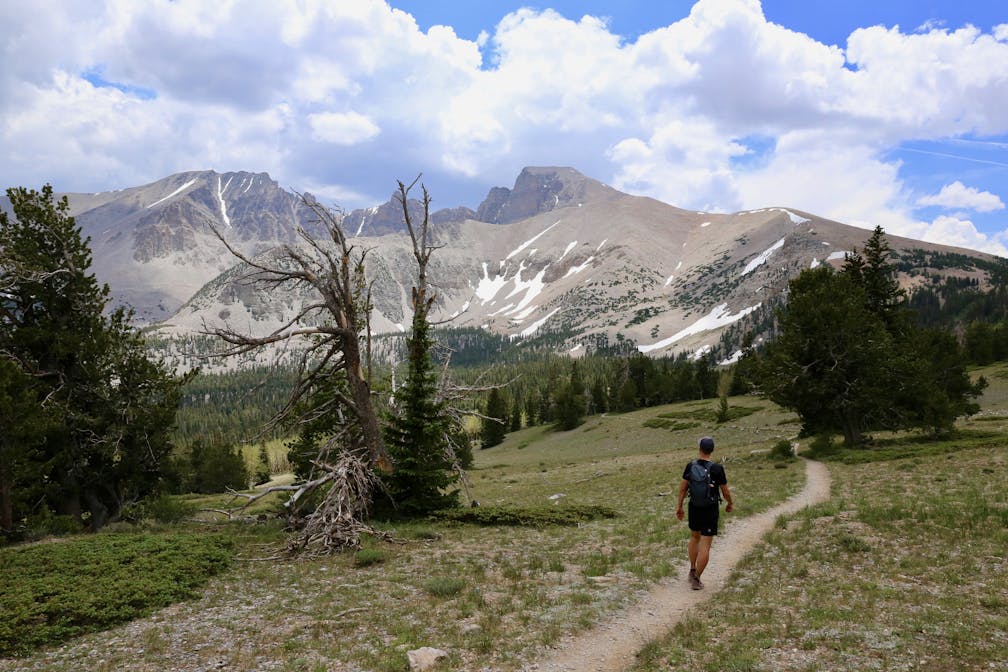 We thought Canadians were modest—but it might be Nevadans. Great Basin National Park is wayyy more than "great." It's stunning, spectacular, and uncrowded! Tucked against the Utah border in eastern Nevada, Great Basin is a hiking wonderland of 13,000-foot peaks, ancient forests, sub-alpine lakes, and marble limestone caves. You could spend several days here, but if you're tight on time, we recommend two hikes: a moderate lake loop that includes the ancient bristlecone pine forest, and a strenuous peak-bagging adventure.
The Alpine Lakes Loop combined with the Bristlecone Trail is an idyllic 5-mile overview of park highlights. Pack a picnic: You'll pass sparkling Stella and Teresa Lakes backdropped by imperious Wheeler Peak, mirrored in the pristine waters. Have lunch at one of the shorelines. Chances are very good you won't see many people on this trail (or in this park, for that matter). After passing Teresa Lake, take the Bristlecone Trail—a must.
Bristlecone trees are literally the oldest trees on the planet. Masters of longevity, bristlecones appear only at elevations between 9,500 and 11,000 feet, and this trail goes through an entire grove of them!
Bag Wheeler Peak: For those who just can't deny themselves a phenomenal panoramic view (we're talking to you, peak baggers): Get up early, drink a big cup of coffee, bring plenty of water and snacks, check the forecast, and summit Wheeler Peak. All in it's 8 miles (round-trip) with nearly 3,000 feet of elevation gain.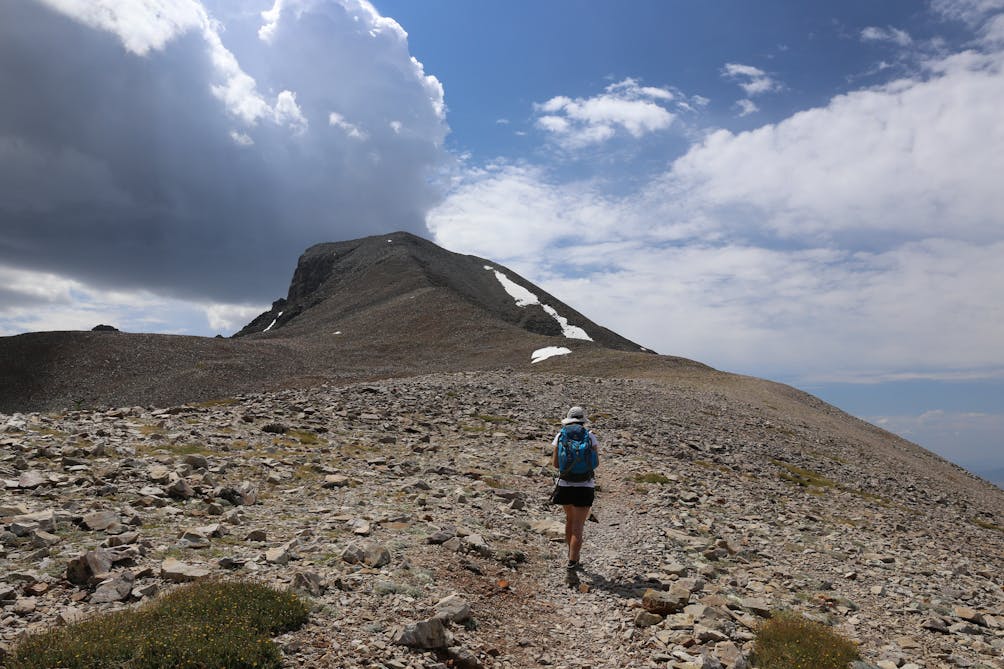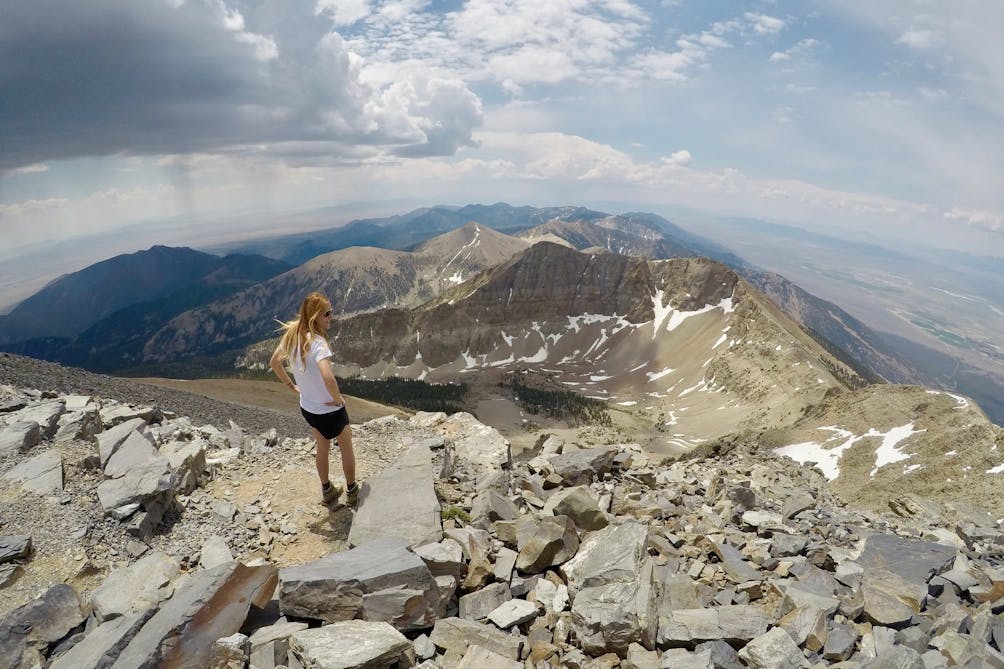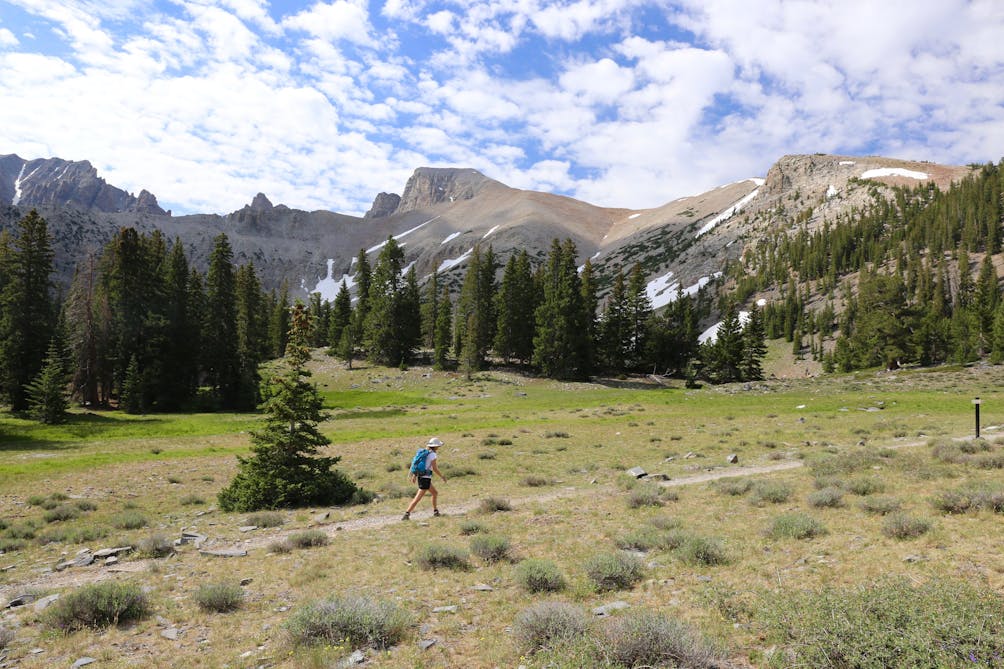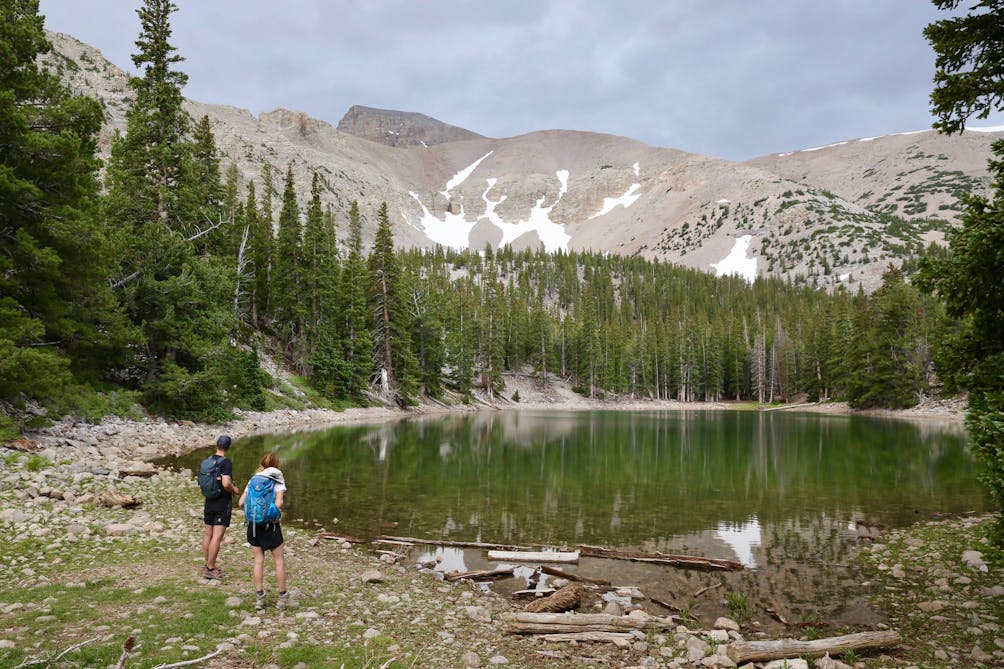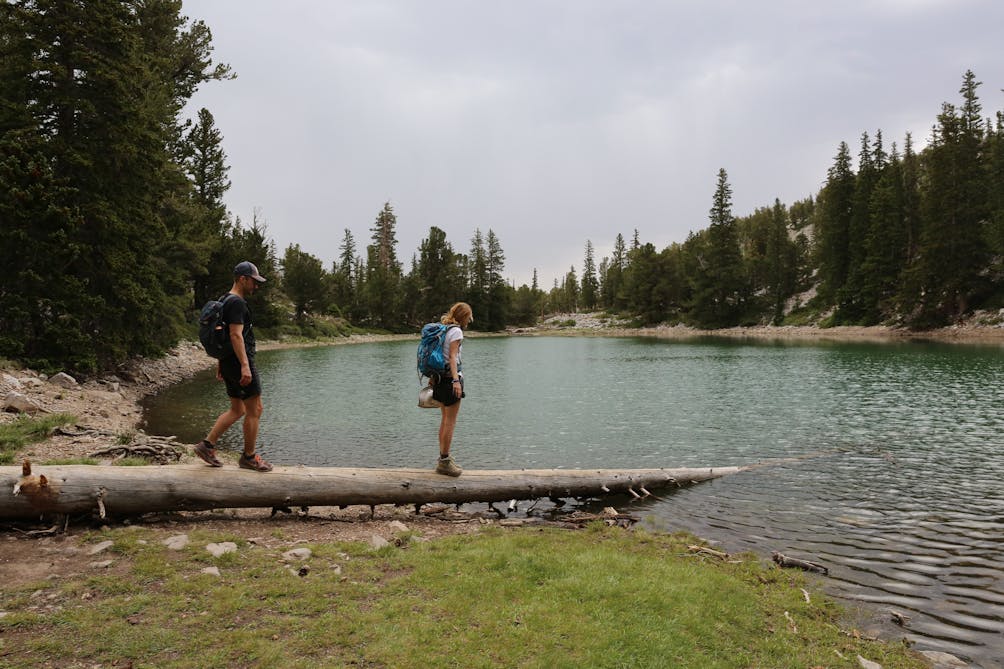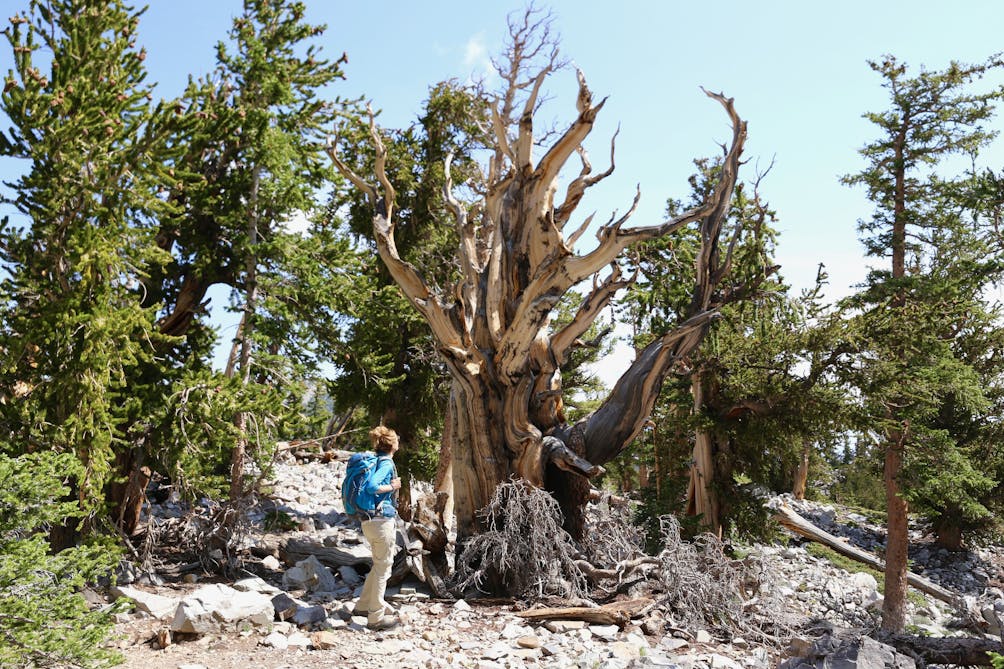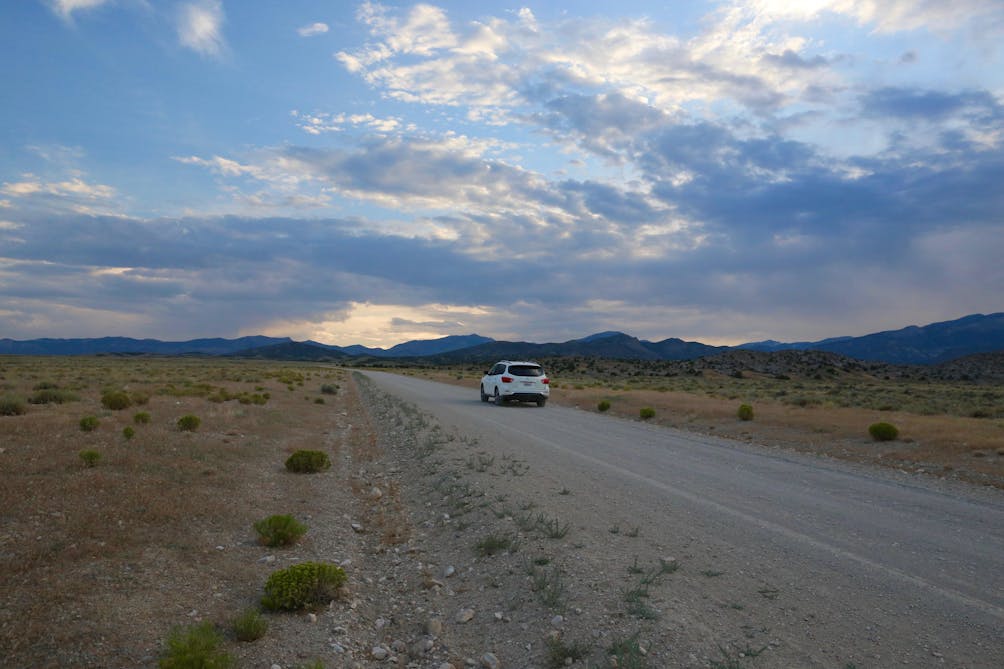 You'll start this hike at 10,000 feet and the first 2.5 miles will get you warmed up, as it's a gently ascending trail with an incredible meadow view of Wheeler Peak as you wend your way up to the last 1.5 miles. This is where the climb gets more challenging, but don't let the scree stop you—enough people have hiked this peak that there's a well-trodden trail to follow. It's a blast! You have tremendous views nearly the entire way up, and the peak is perfection, worth every drop of sweat. Crooked barren mountains—many still snow-capped—and sagebrush-covered valleys sprawl out in every direction. Teeny Teresa and Stella Lakes wink in the morning sun below. Great expectations: met!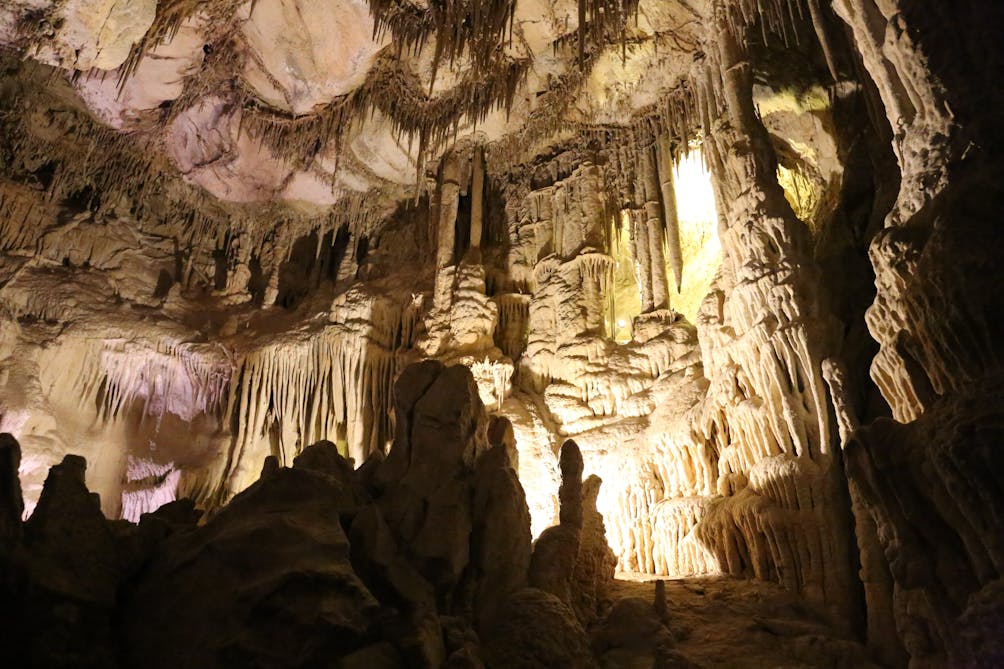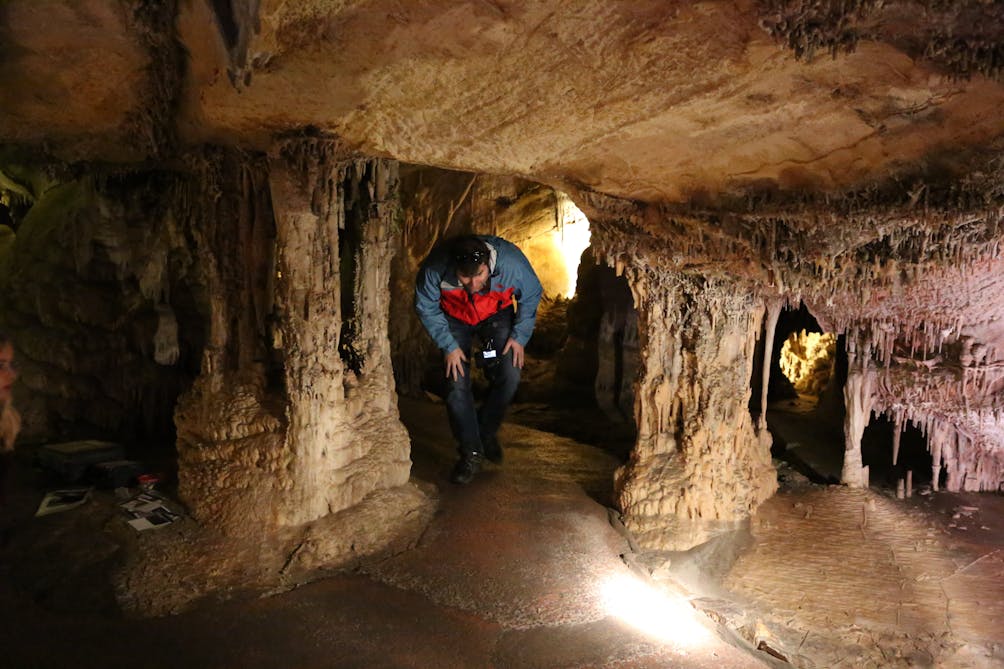 BONUS CAVE TOUR: Book a cave tour for the popular Lehman Caves (actually one cave, with multi-chambered caverns of marbled limestone). A national park ranger takes you on this underground odyssey for 60 or 90 minutes. Same-day bookings are available but tough to get—so book in advance to be guaranteed a spot.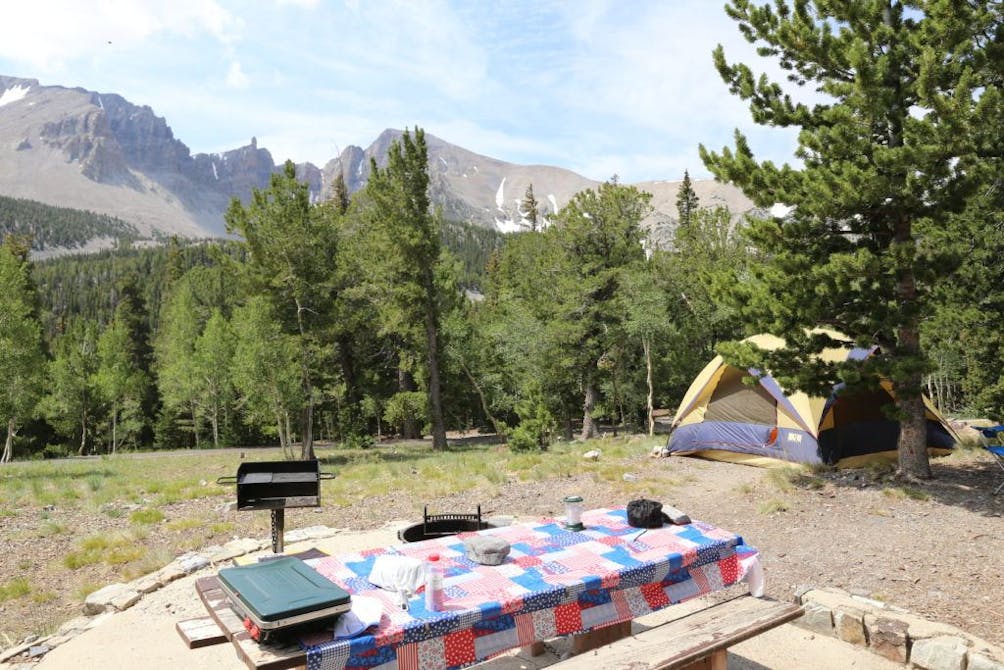 CAMP: Great Basin National Park has five developed campgrounds open from May to October, weather permitting. Try to get Wheeler Peak Campground. At 10,000 feet, under the watch of looming Wheeler Peak, this spacious and well-maintained campground is first come, first served, and glorious. It's also located right by the trailheads to marquee hikes in Great Basin.
The trailheads for the Alpine Lakes Loop and Wheeler Peak both start at 10,000 feet. Wheeler Peak is quite manageable, but be sure to go early morning and check with a park ranger beforehand at the Lehman Cave Visitor Center for updated weather conditions and advice or recommendations on hiking the peak. The visitor center also has a café where you can pick up sandwiches and other food items. Campgrounds are dog-friendly. No dogs on trails except for Lexington Arch Trail. This adventure is part of our Nevada Road Trip from Las Vegas to Great Basin National Park.
Bring the Outdoors to Your Inbox
Sign up for our weekly email and stay up to date on where to explore in California.
* No spam, that's a funky food!