Buck Wild
Hiking Buck Gully Reserve in Newport Beach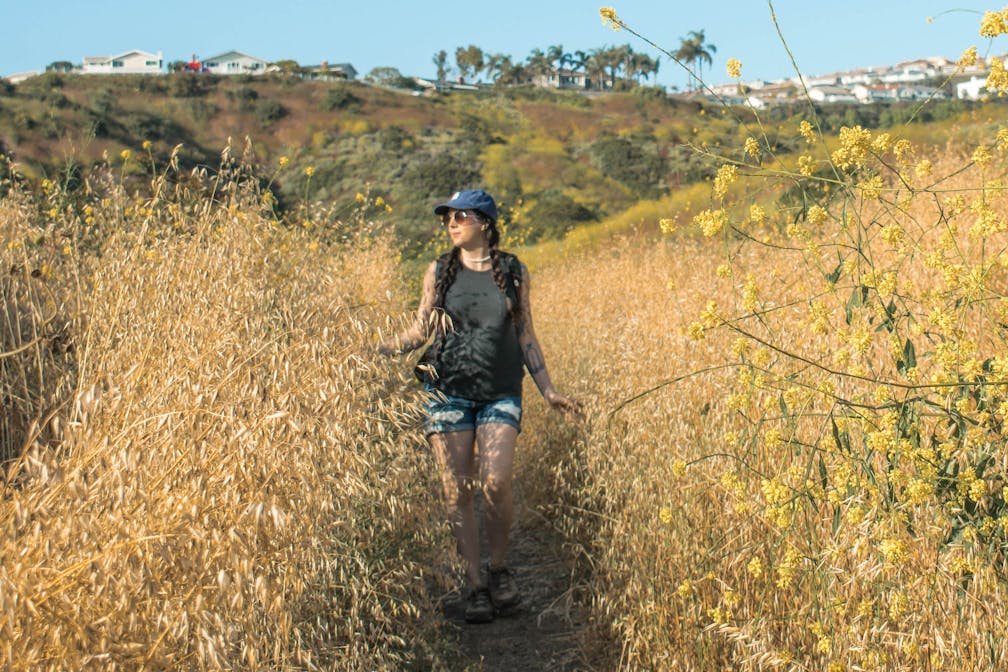 Buck Gully Reserve in Newport Beach is right in the middle of the city but feels like a hidden oasis. As the 5.2-mile (round-trip) out-and-back Buck Gully Trail crosses through the reserve, it gains about 440 feet, making it easy to knock out in a couple of post-work hours. This easy trail mostly feels like a pleasant stroll through nature with just enough incline for a quick leg workout.
Once you enter the reserve, all signs of civilization disappear except for the massive mansions dotting the hills above you. The only sounds you'll hear are birds chirping and frogs croaking. Keep your eyes open for quail scooting across the trail and cottontail bunnies hiding in the bushes. Bobcats are also known to frequent the area, so keep that in mind if hiking alone near dusk. The reserve sits on 300 acres and is located just one mile away from the glitz and glam of Corona del Mar (in case you want to treat yourself to an après-hike beach sunset). You can start the trail at either end, but the Poppy Avenue entrance has parking right at the trailhead, while the San Joaquin entrance does not. Also, hiking from Poppy to San Joaquin puts the steeper incline on the first half of the hike, so the way back is mostly downhill.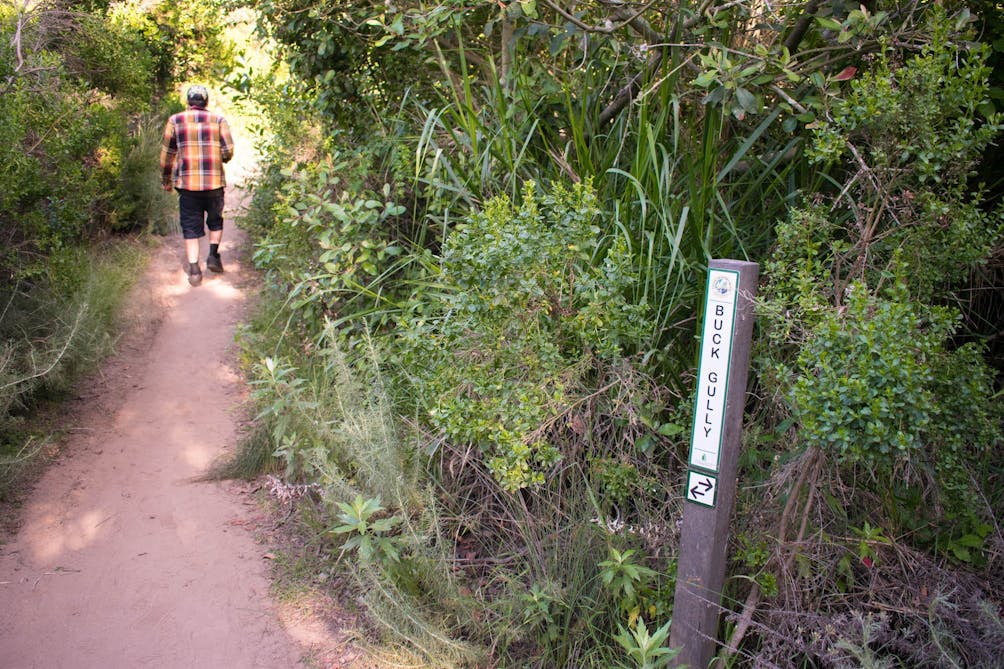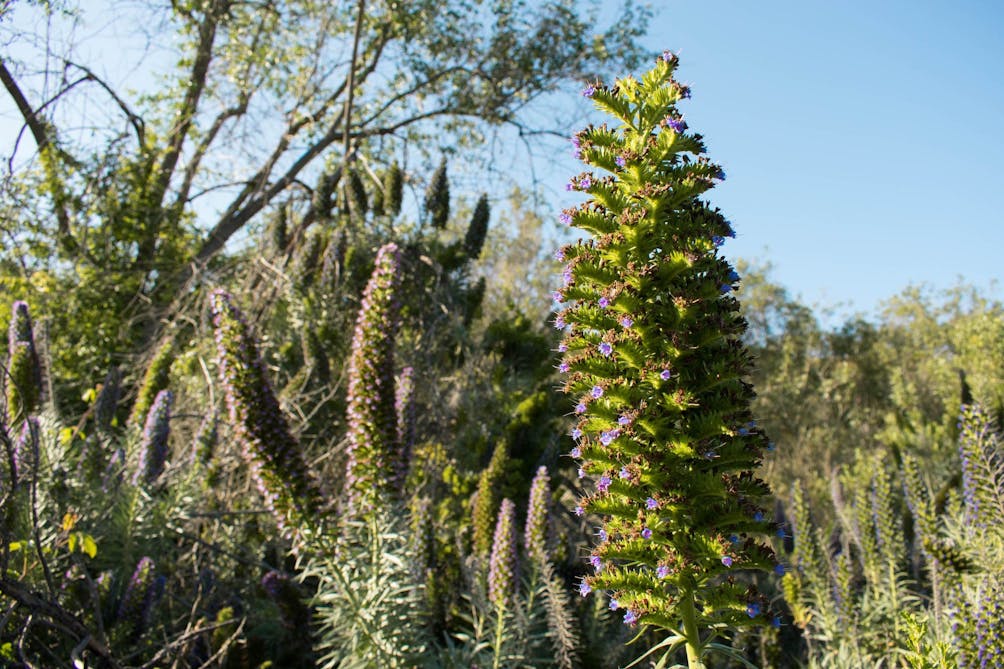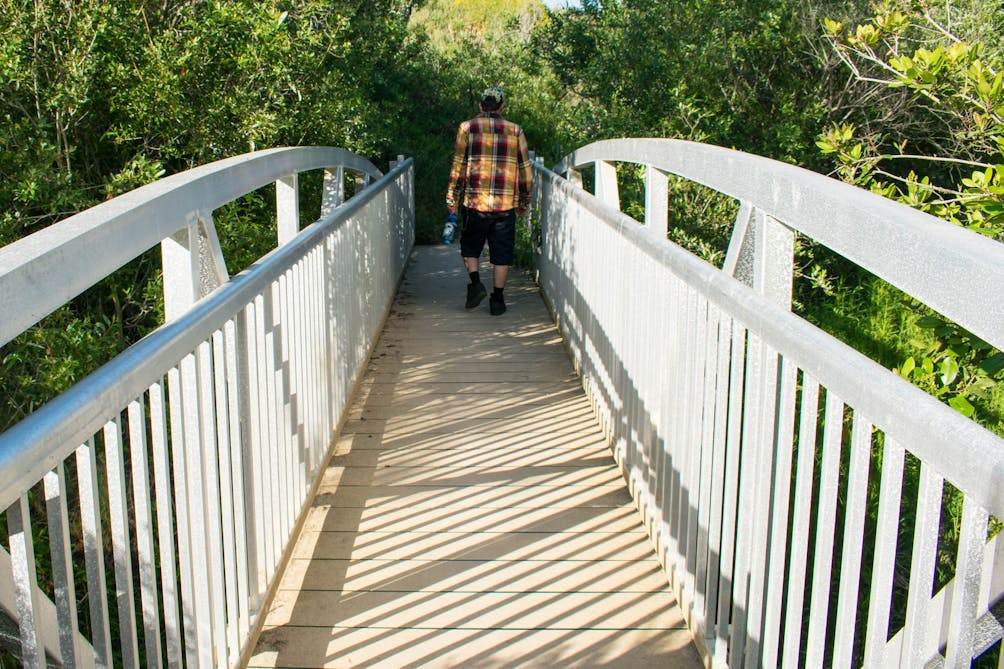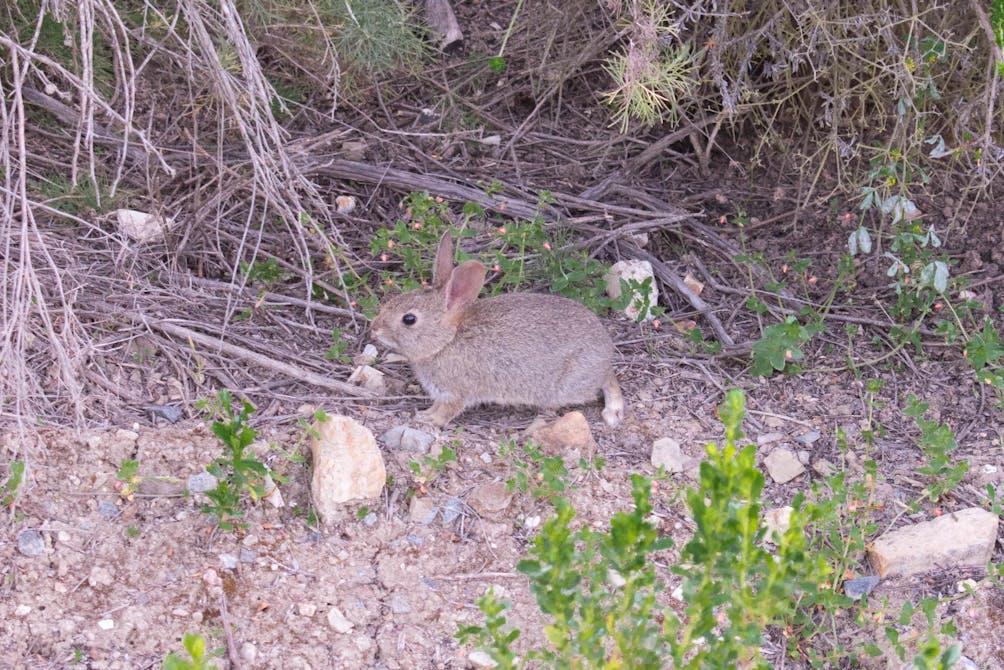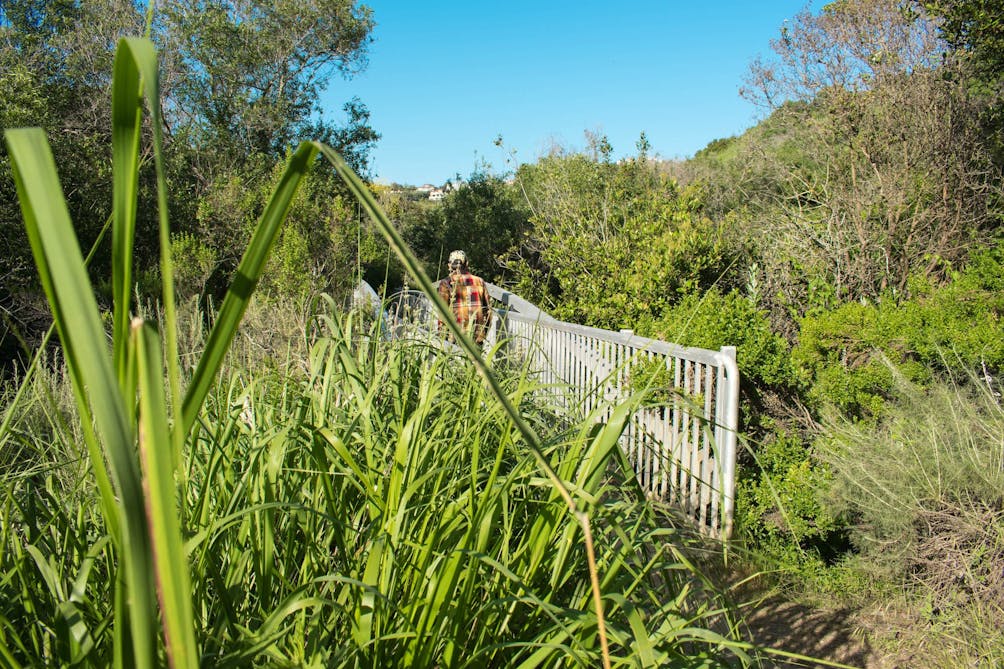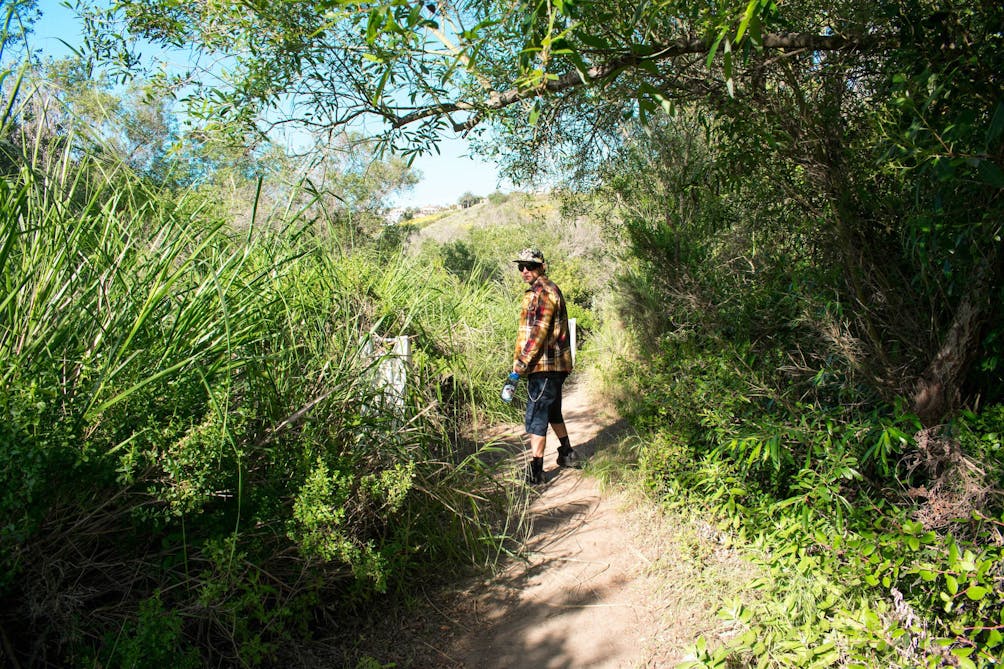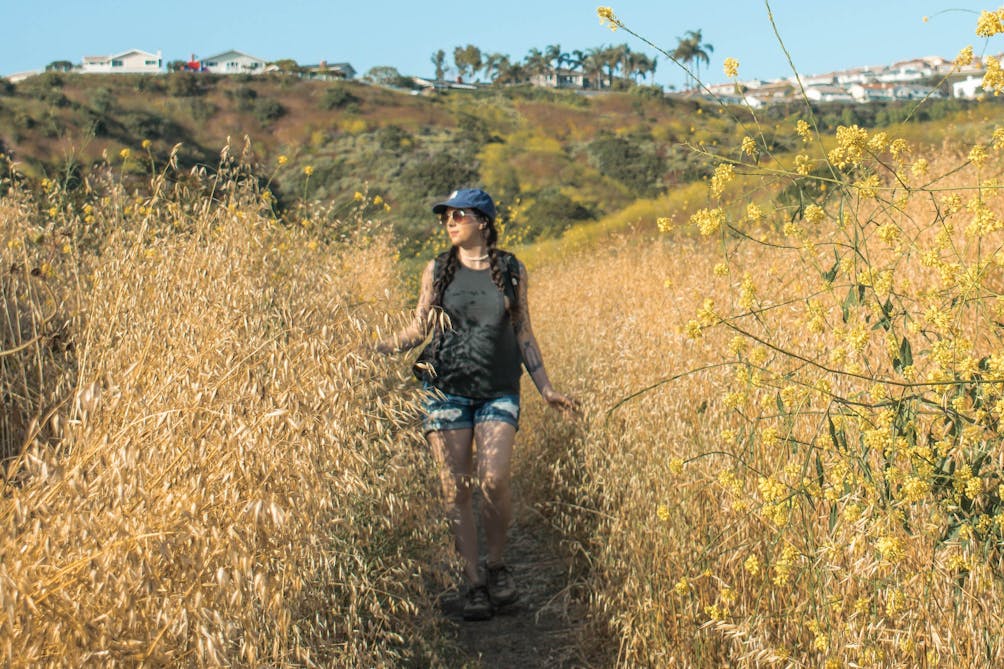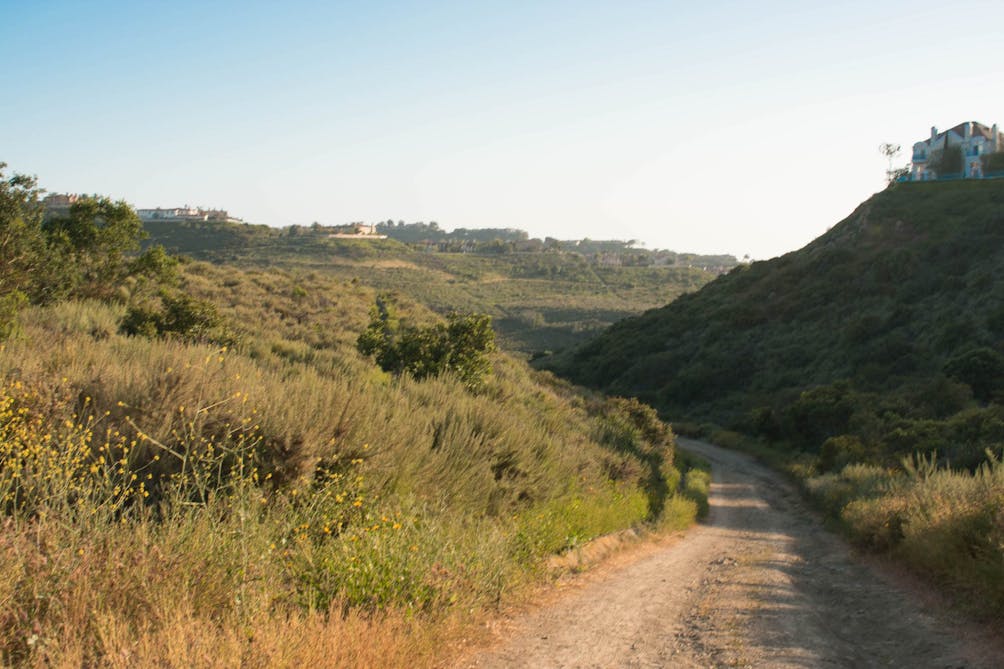 The trail parallels a small stream surrounded by coastal sage scrub and brightly colored wildflowers—a peaceful and serene escape from city life! The temperature drops quickly in the gully after the sun dips behind the hills, especially with those coastal breezes, so a light jacket comes in handy. Note: The Irvine Ranch Conservancy is working to restore the reserve after years of damage due to illegal hiking, so please stay on designated trails. The only legal trails in the reserve are the Bobcat Trail and, of course, Buck Gully.
Buck Gully Reserve is between Poppy Ave. and San Joaquin Hills Rd. in Newport Beach. To get to the Poppy Ave. trailhead (recommended), take the CA-55 south toward Newport Beach. Take exit 5A to merge onto CA-73 south toward San Diego. Take exit 14A onto MacArthur Blvd. toward Newport Beach, followed by a left onto San Joaquin Hills Rd. Make a right onto Marguerite Ave., then a left onto Fifth Ave. Turn left onto Poppy Ave., and the reserve will be on your right. Street parking is available, but pay attention to posted signs. The reserve is open daily from dawn till dusk. No dogs.
Bring the Outdoors to Your Inbox
Sign up for our weekly email and stay up to date on where to explore in California.
* No spam, that's a funky food!