The Comeback Pine
Hiking on Santa Rosa Island in Channel Islands National Park to Torrey Pines Grove
The Torrey pine is now the rarest pine in the United States. On Santa Rosa Island, you can visit one of its last seaside groves—with some trees dating back 250 years—on a 4.5-mile trek. From the campground, head east down Coastal Road for 1.5 miles over tan grasslands interrupted by several deep water-cut crevices and flecked with a smattering of short, broad Torrey pines, the colonizing vanguard of the main grove perched on sandstone bluffs up ahead. On a windy day (and most days are windy on Santa Rosa), the rush of surf seems echoed in their thick, rustling pine needles—a sound most soothing and mysterious.
Shortly after a sign points the way to Black Rock (a scenic promontory), the looping Torrey Pines Trail diverges from the road, snaking up a spur along the woodland's fringe. A bench invites you to rest and bask in the panorama of crescent-shaped Bechers Bay and Santa Cruz Island beyond. At ridgeline, you'll also glimpse the island's vast interior of rolling grasslands, deep canyons, and a central mountain range. From here, the trail dips back to Coastal Road, switchbacking beneath old Torrey pines at the heart of the grove, their limbs fantastically contorted by relentless coastal winds. You'll encounter stands of younger pines too (so straight and symmetrical in comparison as to be mistaken for a different pine altogether), a healthy sign for the once threatened grove. In the 1880s, intense sheep grazing had whittled numbers to roughly a hundred. Now over 4,000 trees grace Santa Rosa.
BONUS: On the way back, hike down to Black Rock for clifftop coastal views, and luxuriate on the white sands of Water Canyon Beach (winds permitting).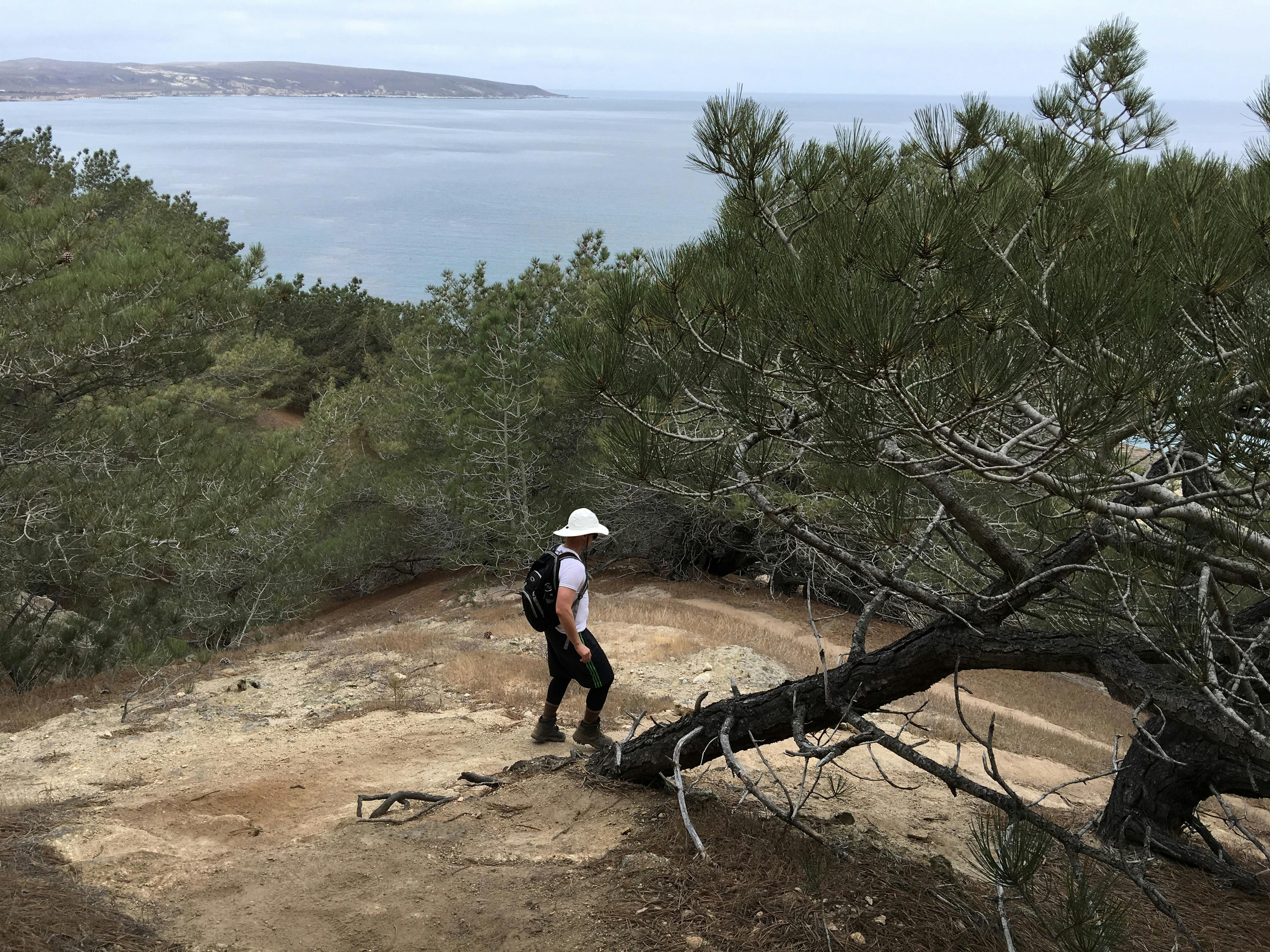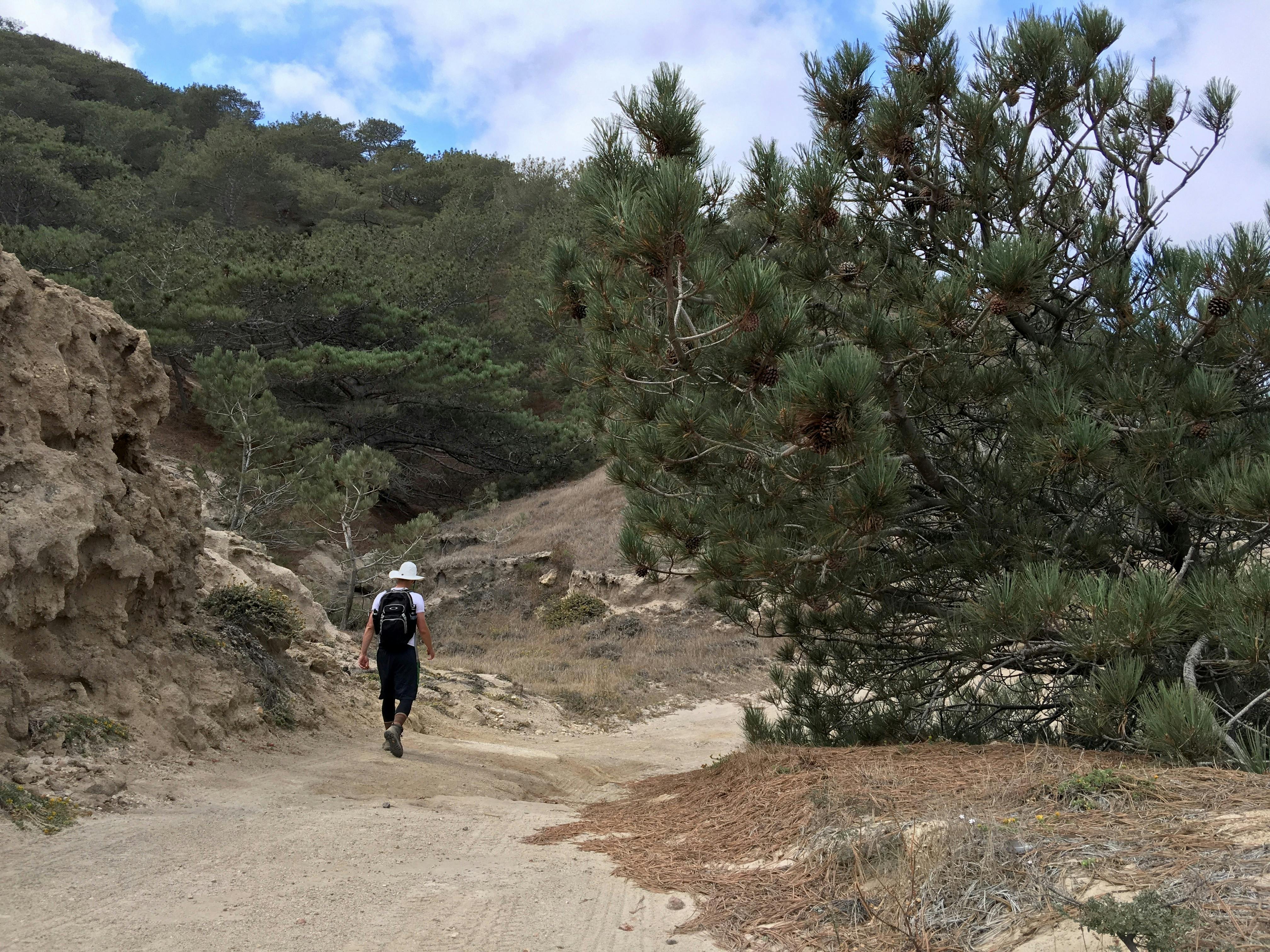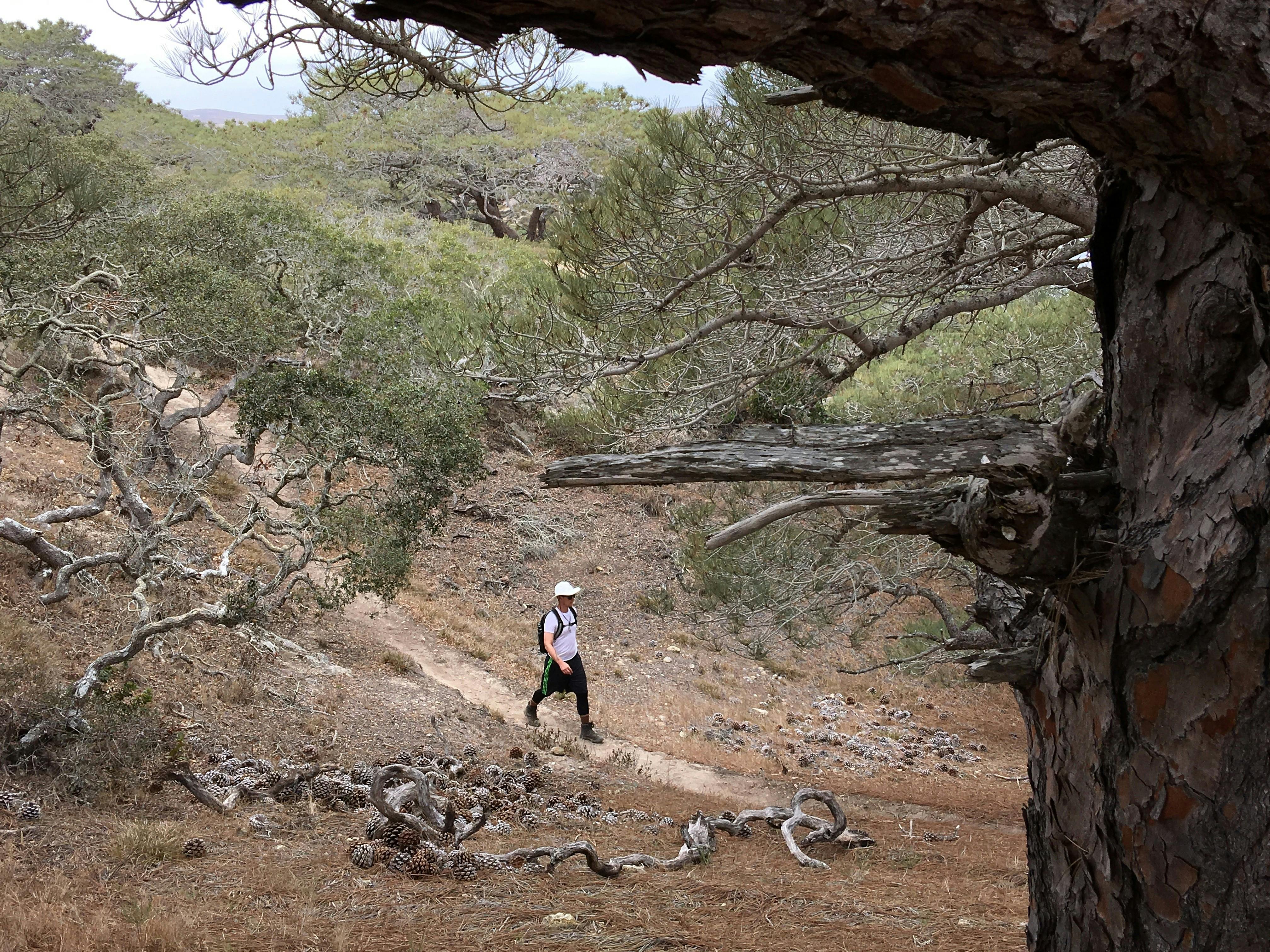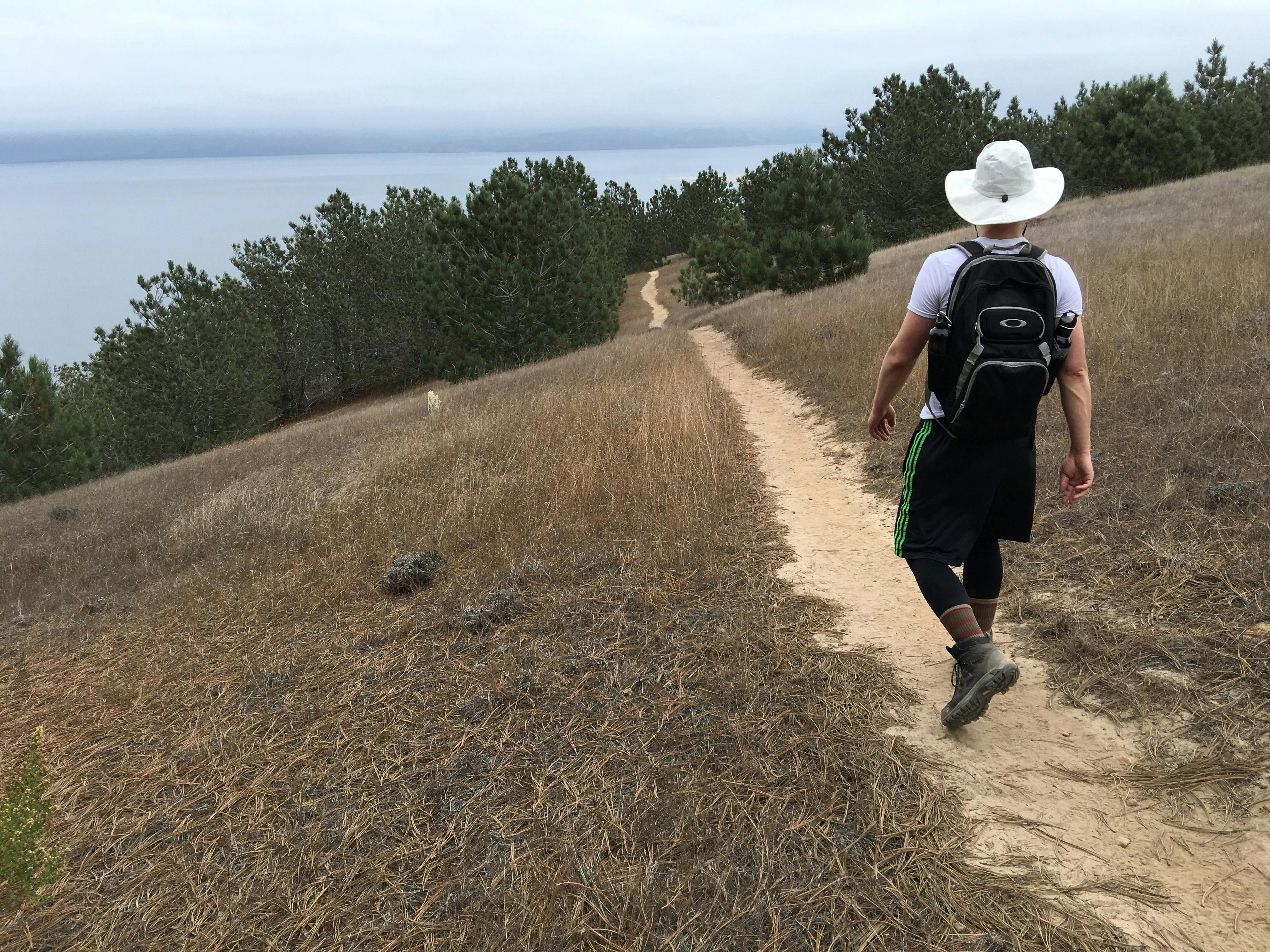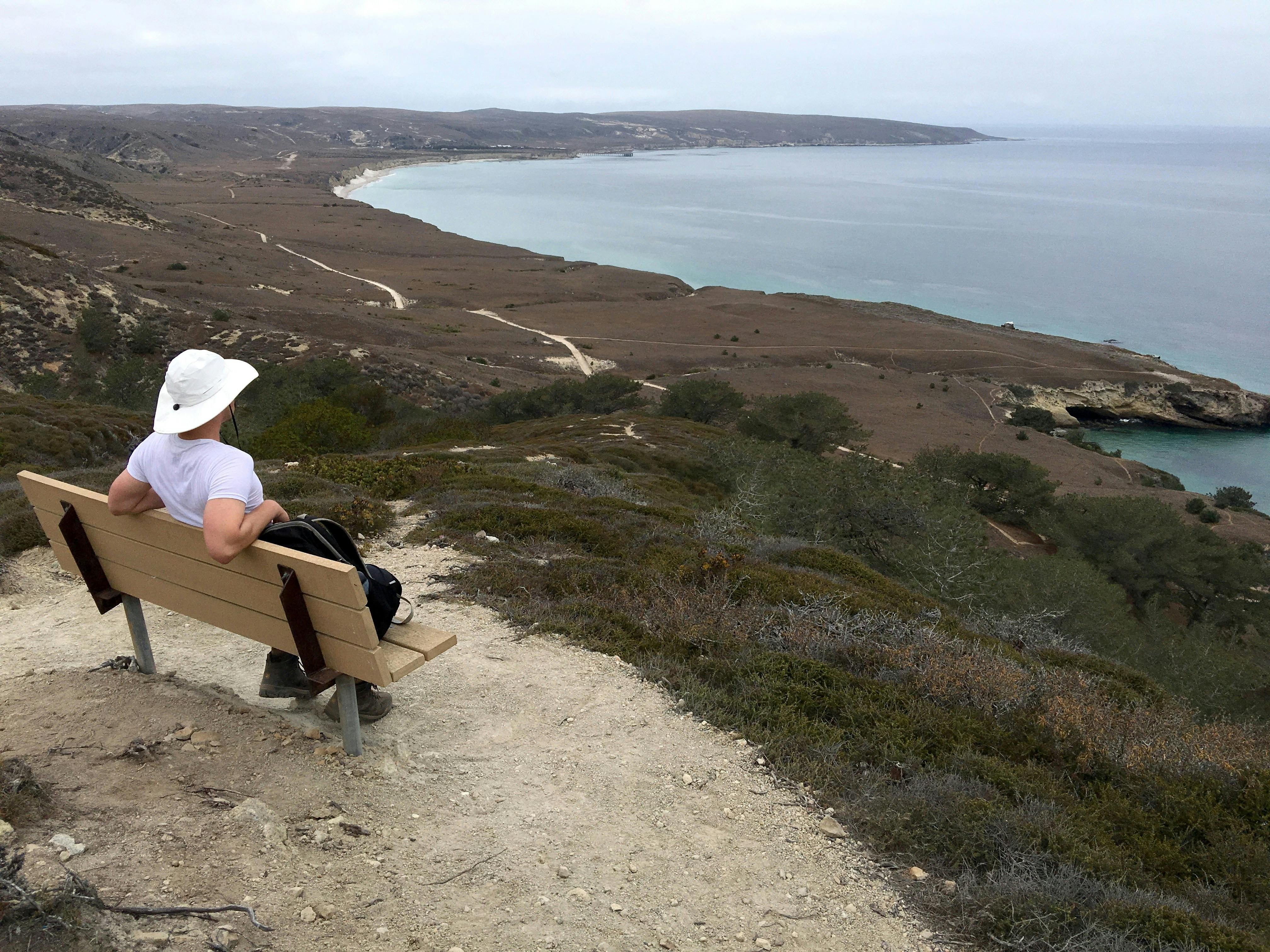 TIP: This is a great hike to squeeze in on your departure day before afternoon ferries leave for the mainland.
CAMP: The island has only one established campground, located 1.5 miles south of the pier, and situated in Water Canyon, just a few hundred yards inland from the beaches of Bechers Bay. The camp has 15 sites—each with a wooden wind shelter, picnic table, and food storage locker (owing to the thievish island fox)—plus an impressive solar-powered outhouse with warm water and an outdoor sink basin. $15 per night. Reserve a site.
Book boat passage to Santa Rosa through Island Packers, the park's only concessionaire, which will ferry passengers to the island two or three days a week until November 20. Schedule and fares on their site. No dogs.
Bring the Outdoors to Your Inbox
Sign up for our weekly email and stay up to date on where to explore in California.
* No spam, that's a funky food!