Snaking Your Way Through Joshua Tree
Hiking Rattlesnake Canyon in Joshua Tree National Park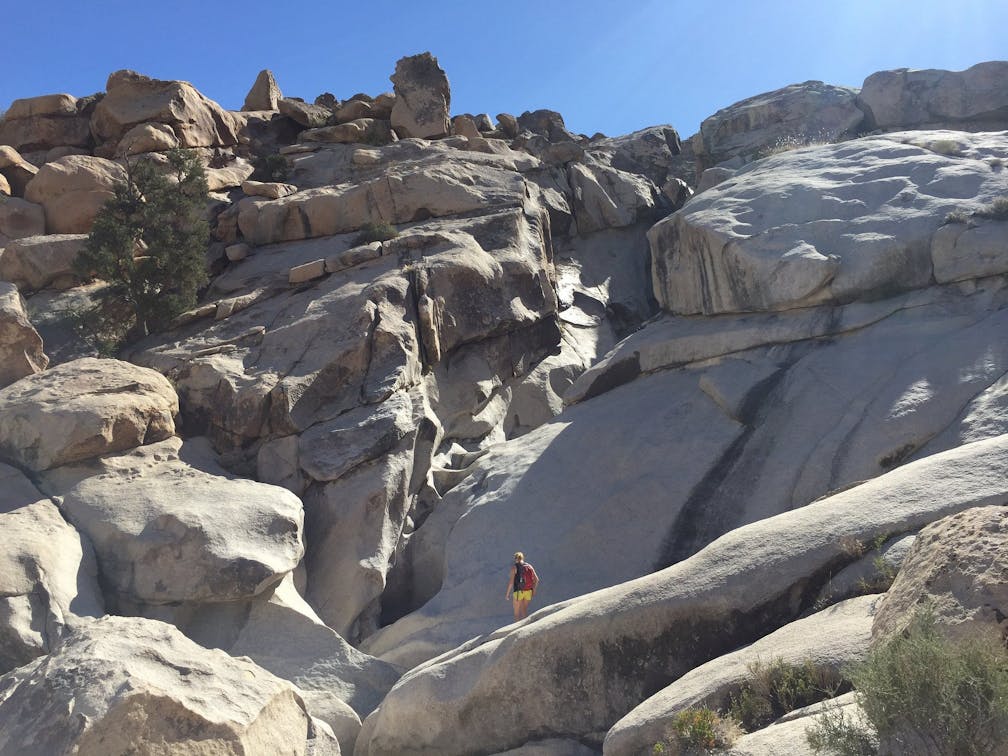 You don't have to be a rock climber to enjoy this high-friction frolic in Joshua Tree. All it takes is a sense of adventure—a willingness to plunge into a dramatic canyon that's devoid of such niceties as trails or signs.
Rattlesnake Canyon begins as a sandy wash behind a sign that reminds you that here you create your own path. You'll be improvising for the next 1.5 miles or so. Follow the wash as it winds sharply right into a monzonite-walled ravine and gape in awe at the towering outcroppings all around you.
As the wash dead-ends near some cottonwood trees, turn left. Which way to scramble is up to you. When in doubt, follow the stagnant pools and continue ascending, staying right and hugging the sheer boulders. You'll soon reach a distinctive slot canyon. Look but don't proceed; it's only for experienced climbers with proper equipment. Instead, go parallel to the slot on the right. It's steep but doable.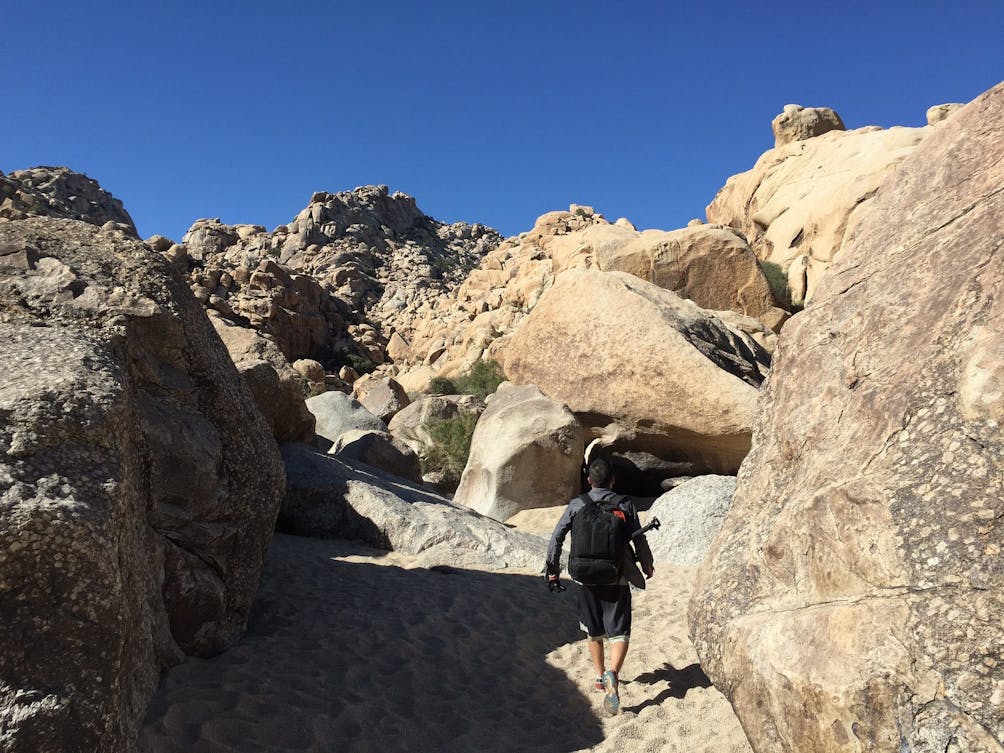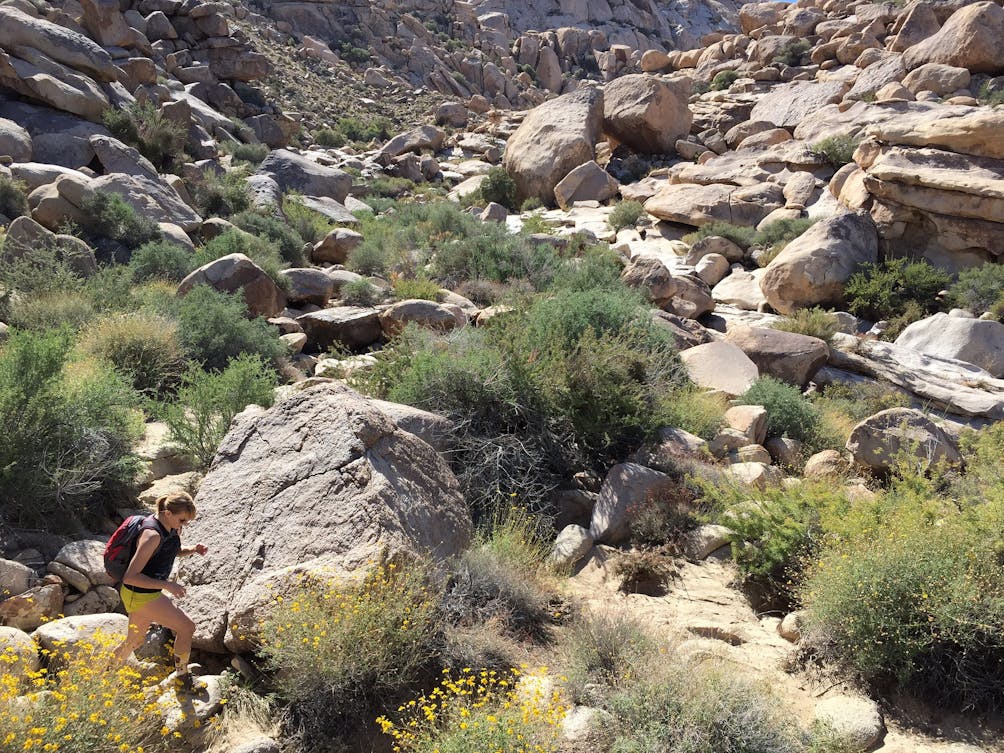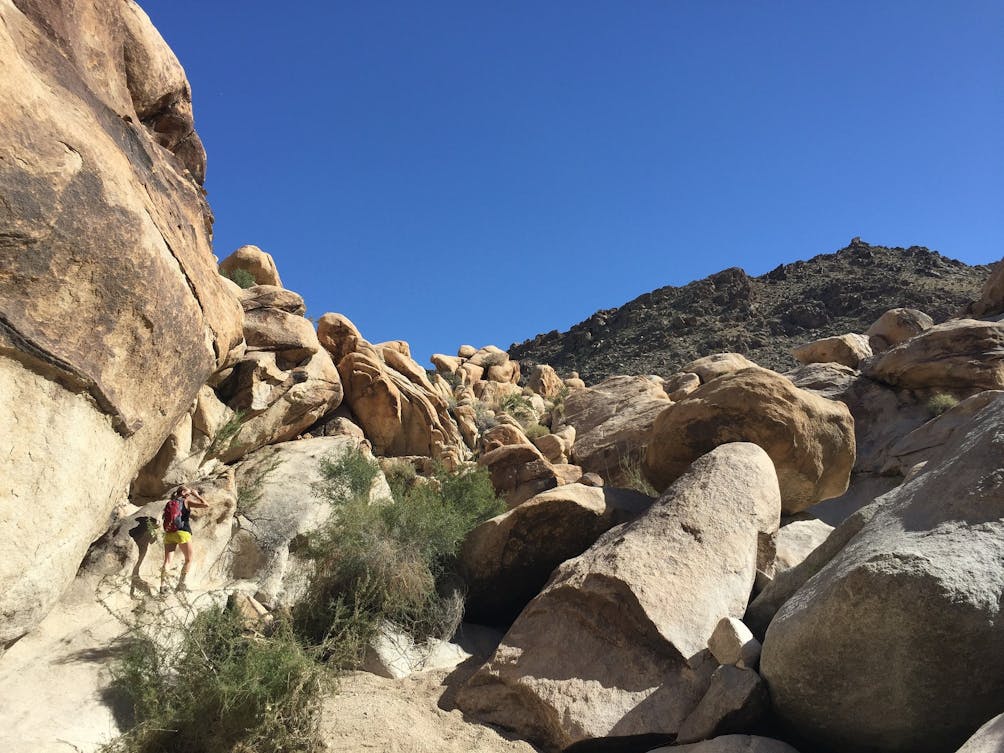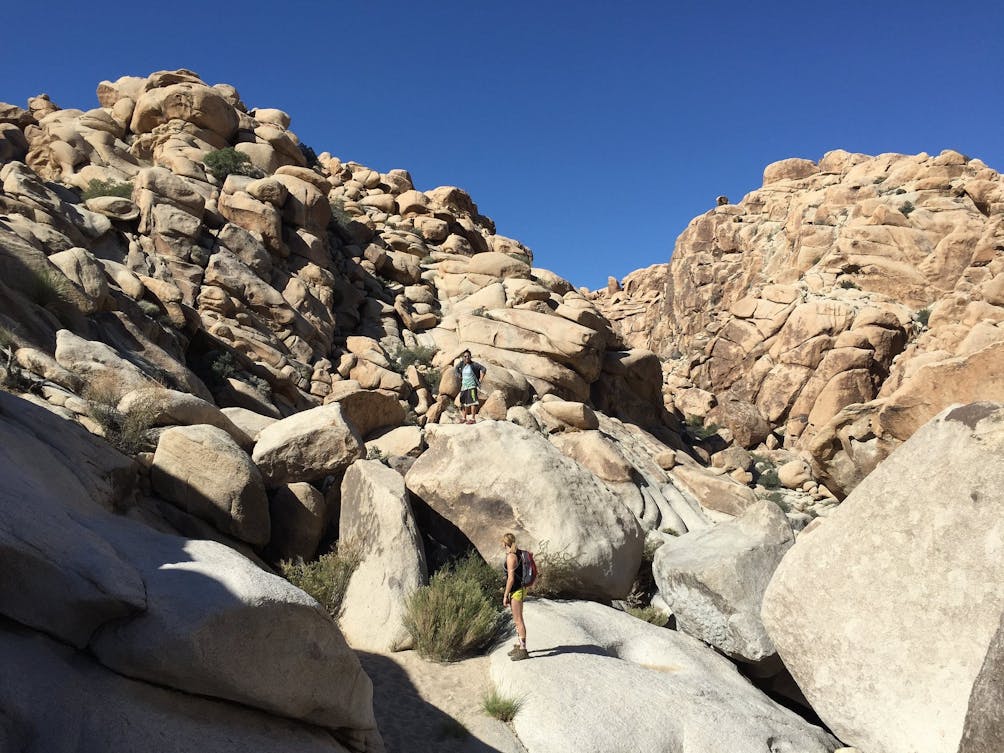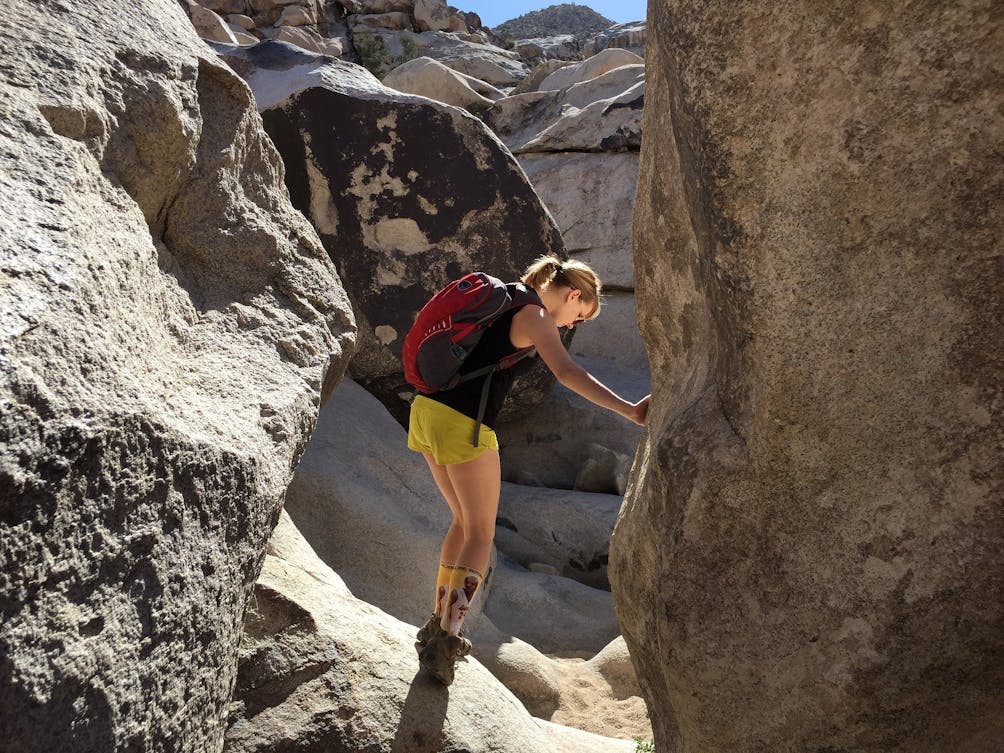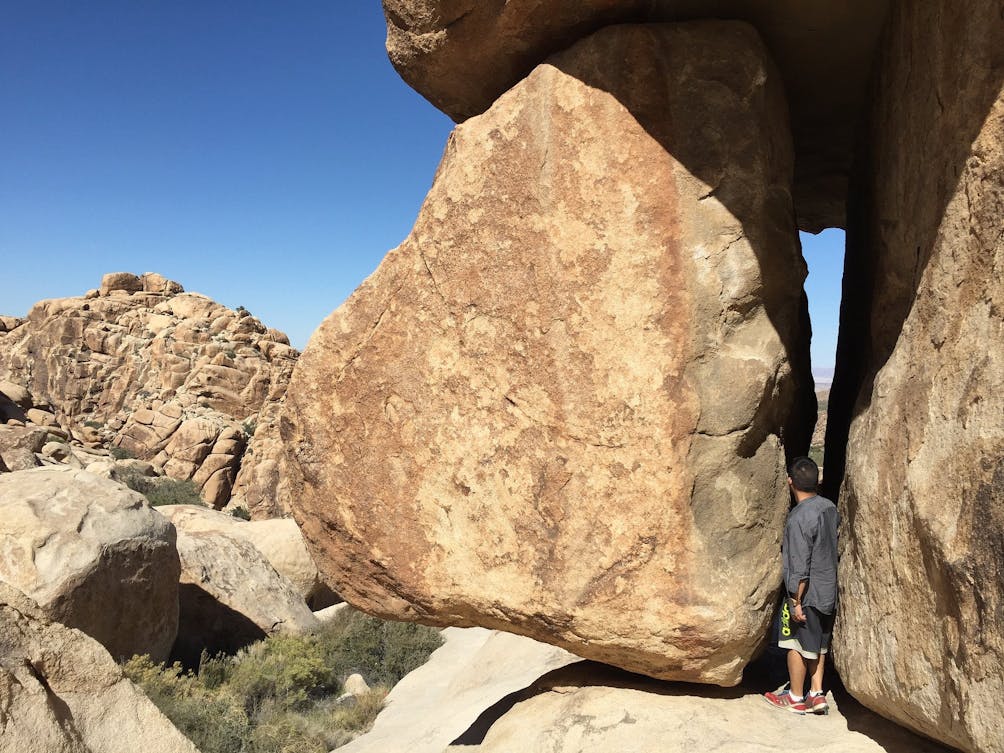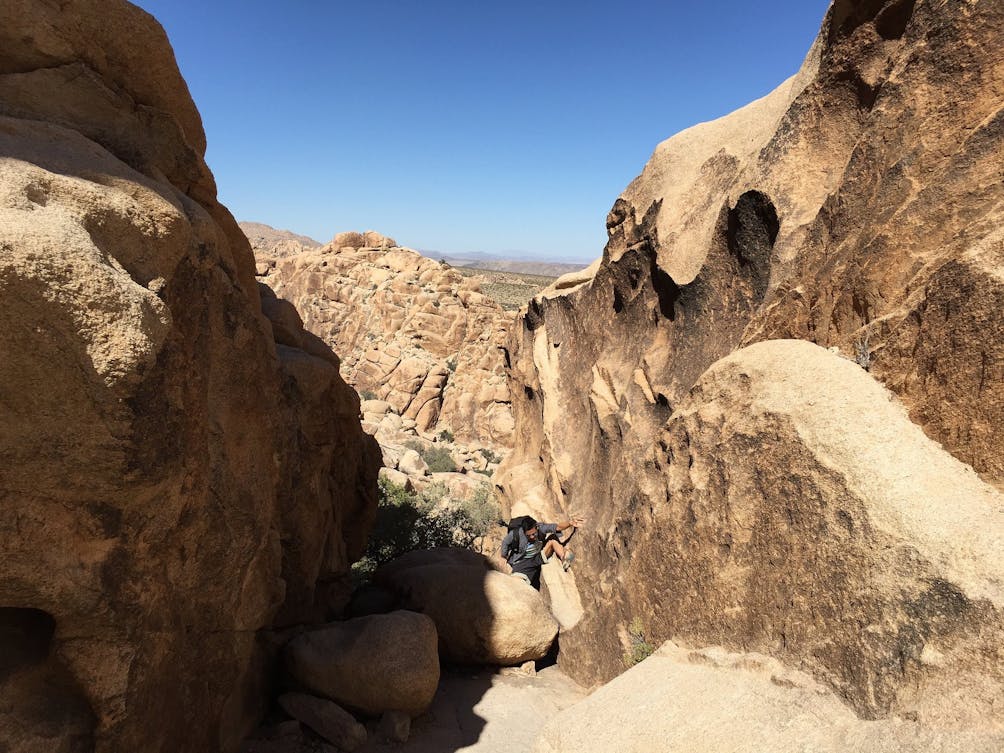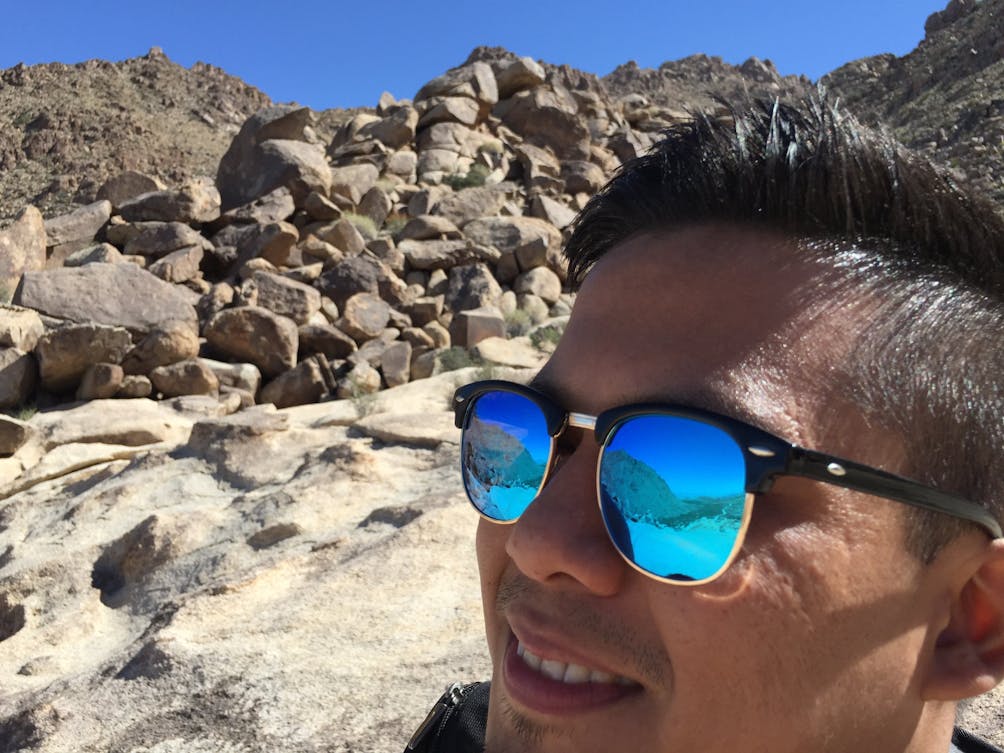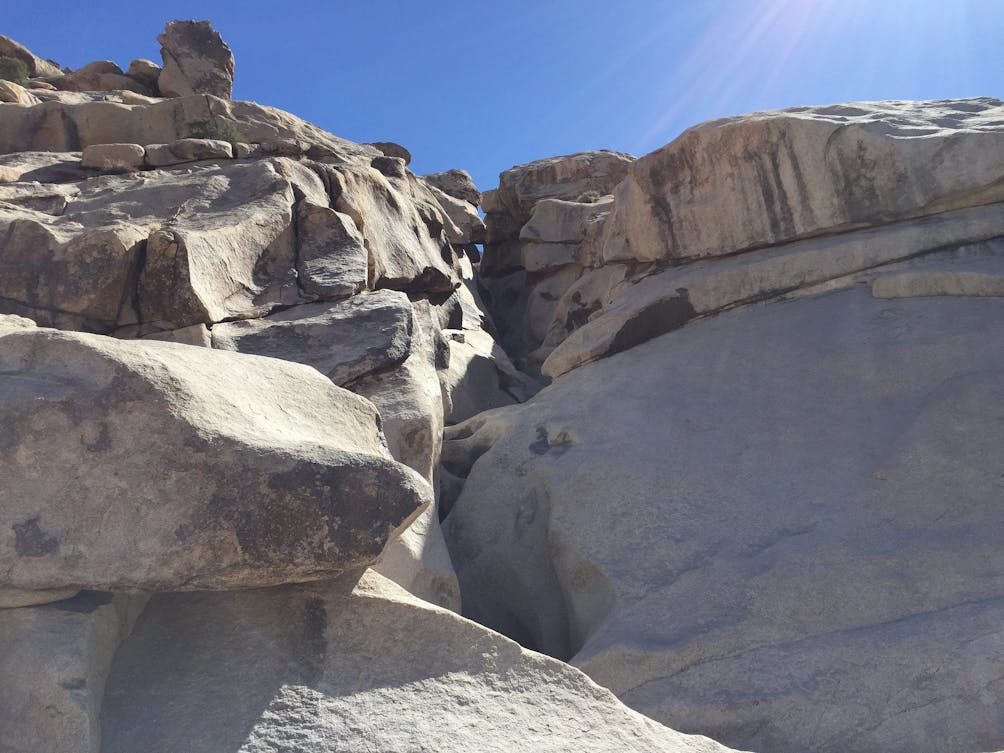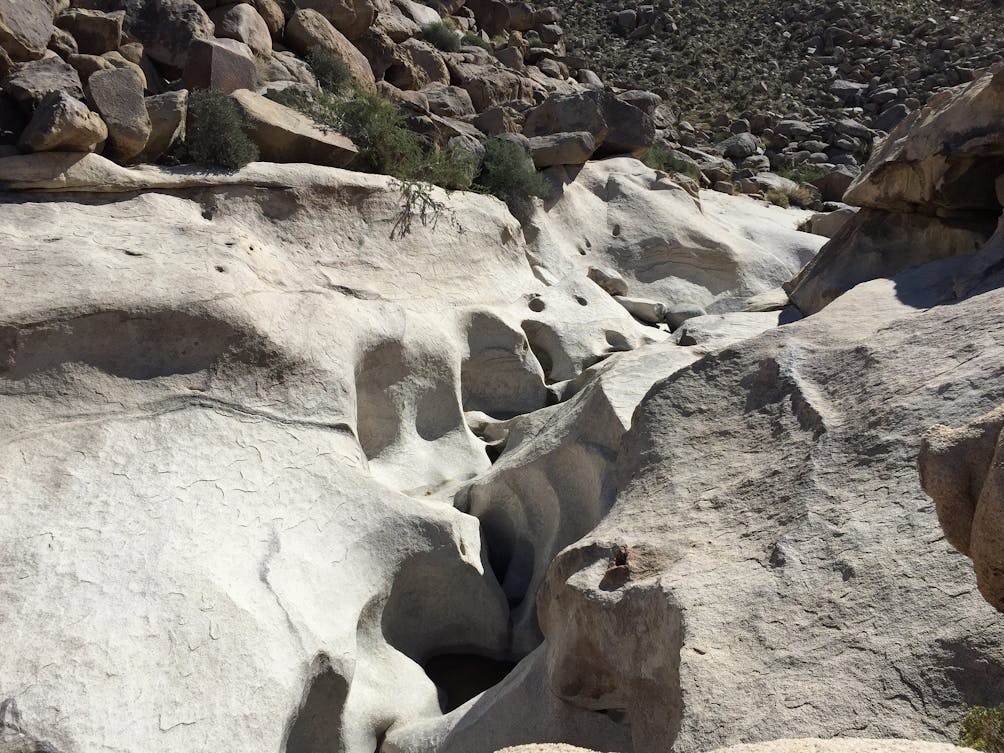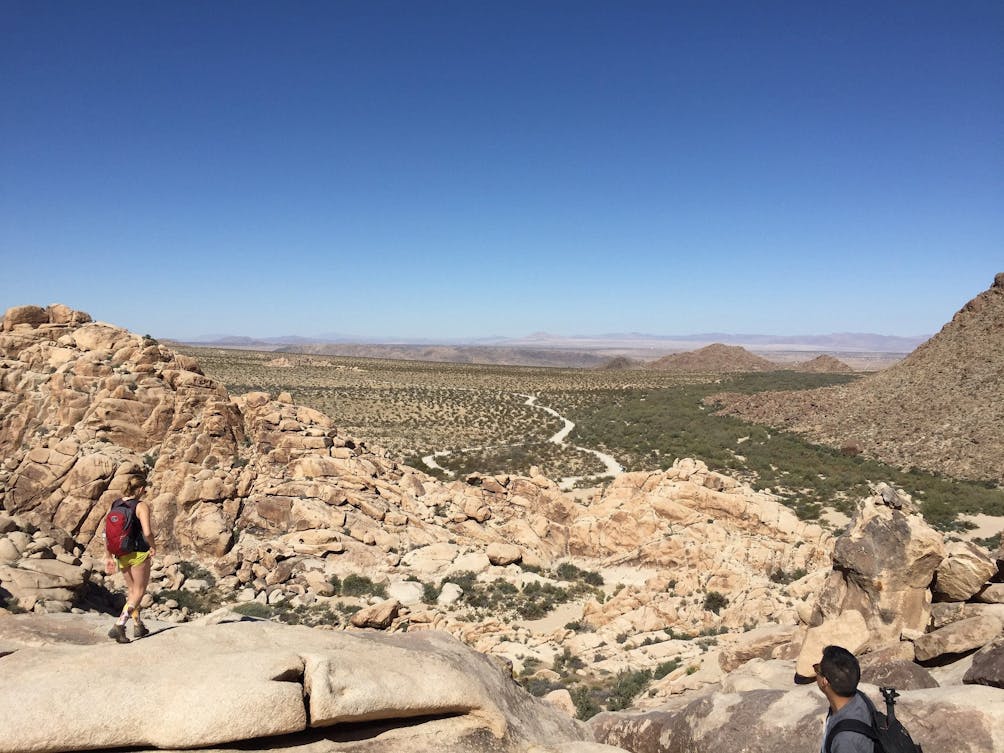 Soon your narrow path leads you to a plateau where the granite floor flattens and links with some welcome sand. This is also where the slot canyon terminates, and you can enjoy some rock play in and around it. Take the time to ascend the boulder of your choice and gaze at the desert emptiness to the north—phenomenal views that are a just reward for your adventurous spirit.
TIPS: There's more to see than rocks here! Look for the yellow heads of verdins—a tiny songbird whose claim to fame is not having a close relative—and listen for the croaks of California tree frogs (usually found wedged between boulders near water). Most importantly, look and listen for the canyon's namesake, being careful when you place your hands and feet in rock crevices.
Take CA-62 past the town of Joshua Tree and turn right at Indian Cove Rd. Follow the road for 2.5 miles to the campground, turning left at the T-intersection. Follow that road for 1.2 miles to the Rattlesnake Canyon turnaround. No dogs.
Bring the Outdoors to Your Inbox
Sign up for our weekly email and stay up to date on where to explore in California.
* No spam, that's a funky food!