Go "Into the Deep"
New Exhibition Opens at Monterey Bay Aquarium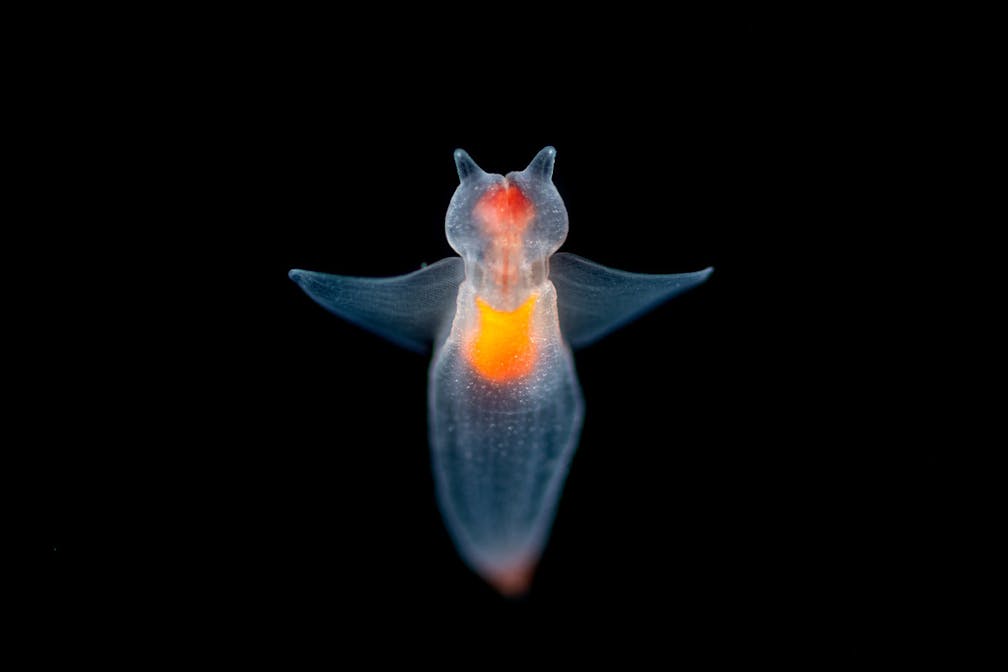 The Monterey Bay Aquarium introduces Into the Deep: Exploring Our Undiscovered Ocean, a first-of-its-kind living exhibition. Be among the first to witness the crown jewel creatures of the deep sea—some so new to science that they have yet to be named! Thank the Monterey Bay Aquarium Research Institute (MBARI) for robot and tech innovation with remote operated vehicles (ROVs) that go far below where any scuba divers can to explore the deep sea and bring it to you. Book your Monterey Bay Aquarium tickets online now (no in-person purchases) and be among the first to "sea" Into the Deep.
Meet the Cast of Creatures!
Rare and precious to witness, Monterey Bay Aquarium's new living exhibition Into the Deep lets you get up close to crown jewels of the deep sea. Some are so newly discovered that science hasn't yet been able to name them!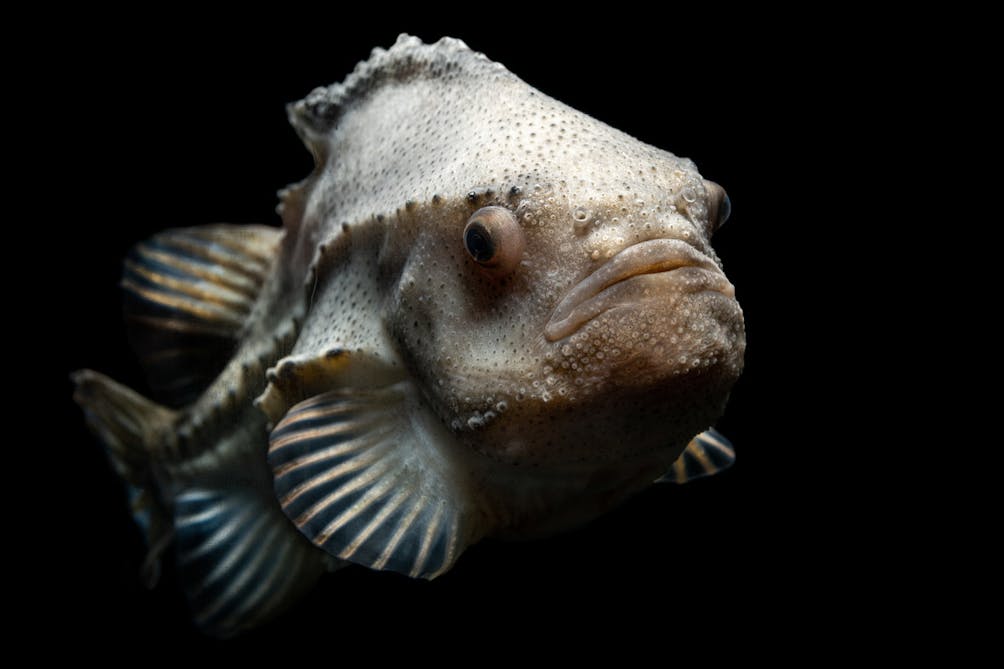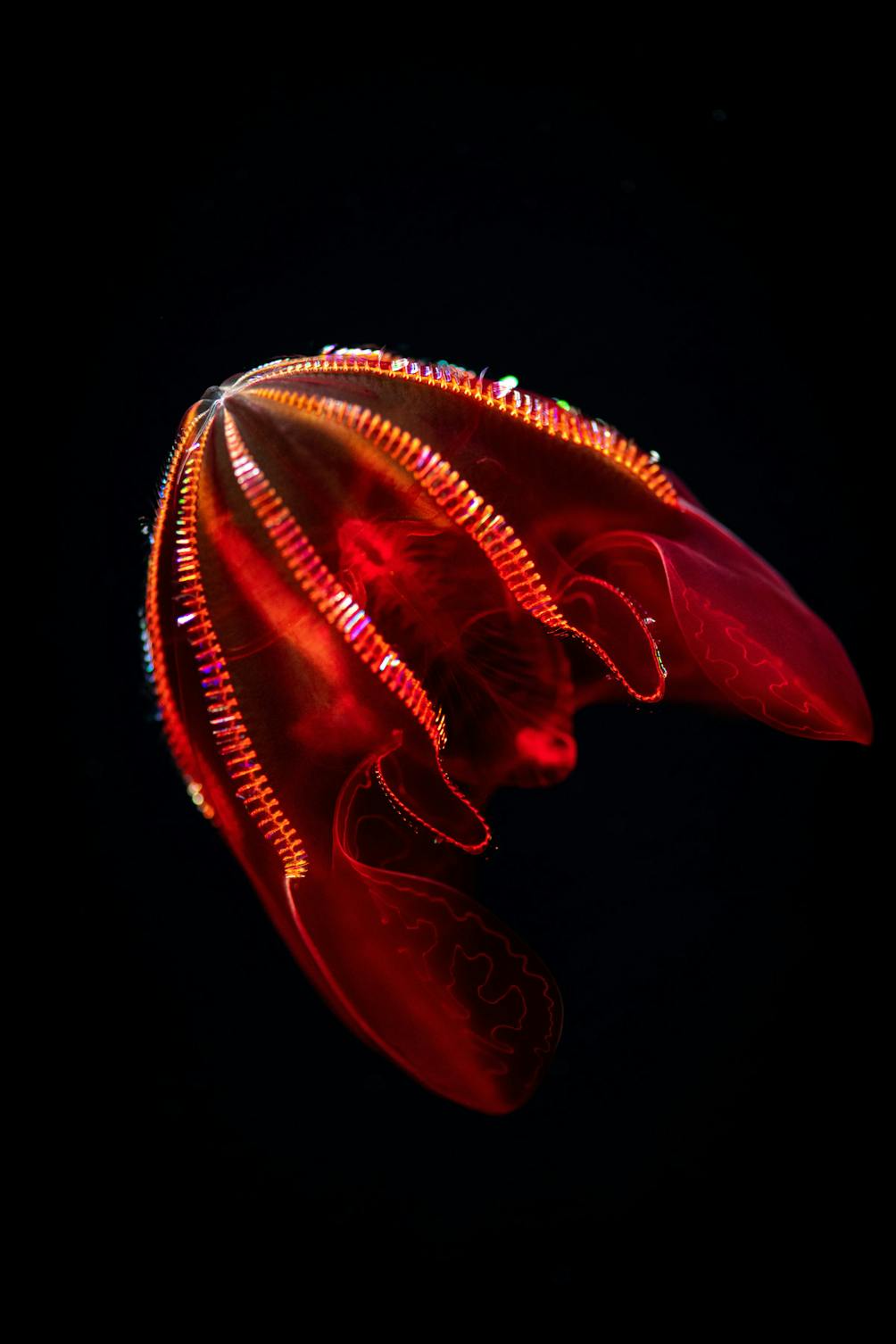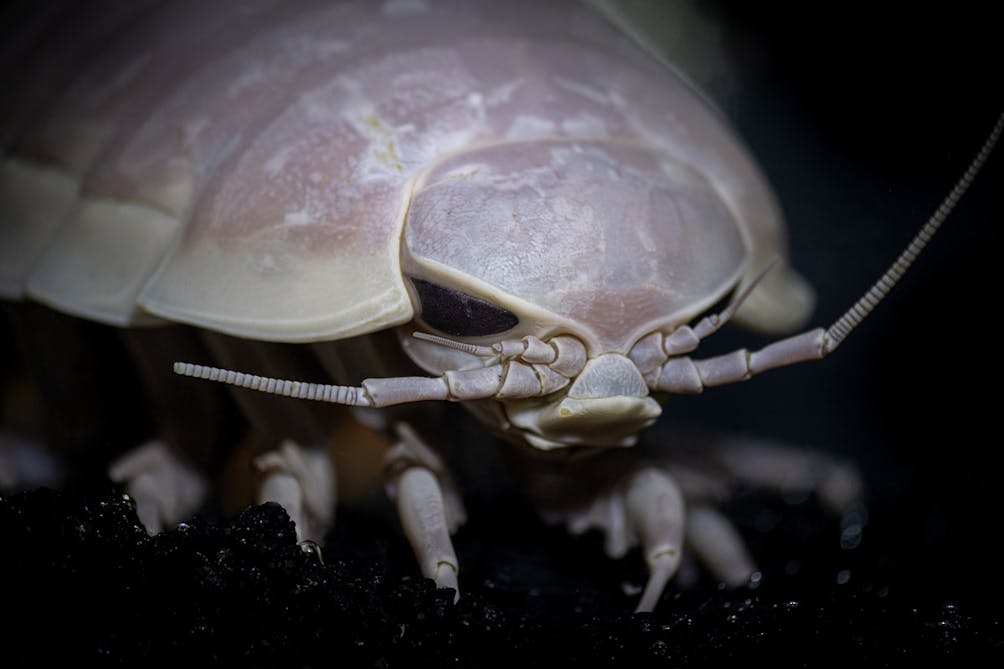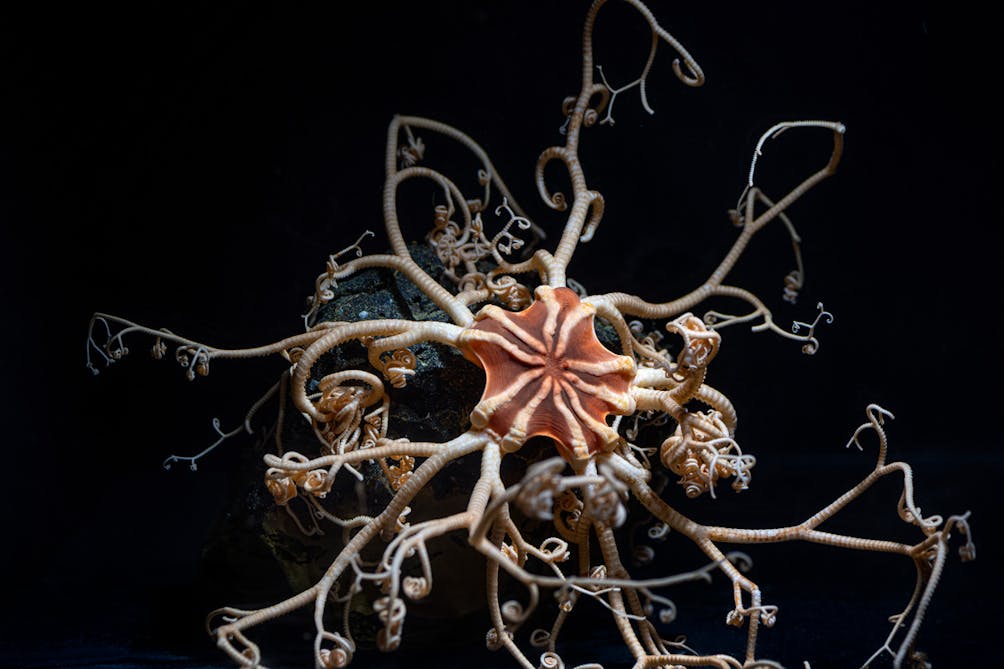 Among the cast of deep-sea creatures are the sparkling and brilliant bloody-belly comb jelly, the alien-looking giant isopod who roams the deep-sea floor, the graceful sea angel (actually a prowling predator), and the Japanese spider crab with a leg span up to 12 feet across. There are also bone-eating worms, wigdroid jellies, bubblegum coral, and an abundance of other mesmerizing creatures.
Robot Technology Meets the Deep Sea
Monterey Bay Aquarium's new Into the Deep Exhibition is a culmination of advances in animal care, undersea vehicles, robotics, tech, and tools! The Aquarium faced a big challenge in getting to the deep sea to explore and collect animals, many of which reside far below where any scuba diver can go. The Monterey Bay Aquarium Research Institute (MBARI) has been leading oceanographic research, enabling the Aquarium to bring the deep sea to you.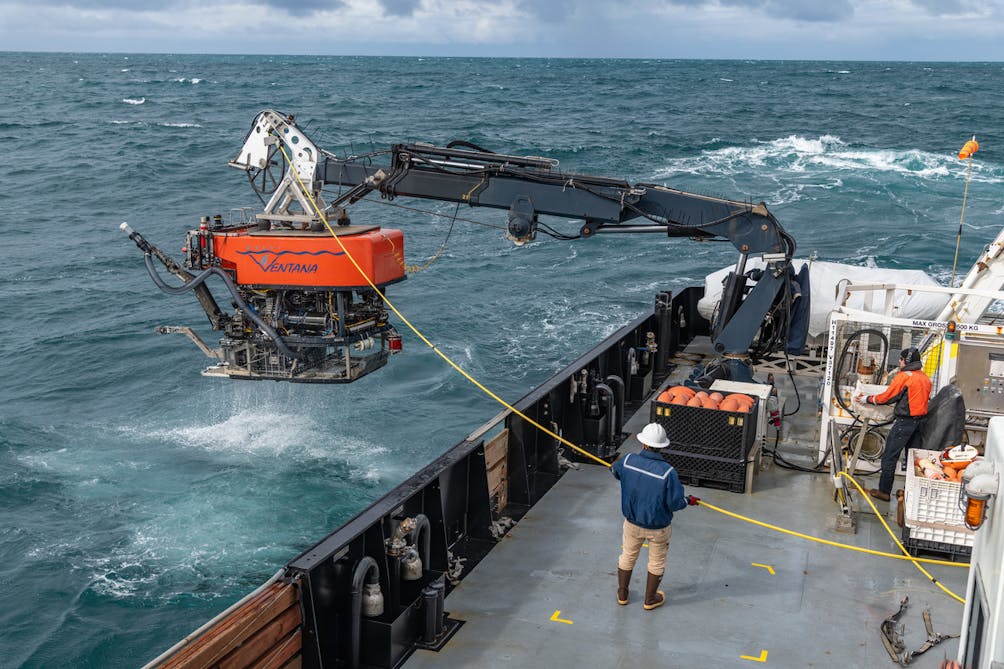 This is no easy task, as the deep sea can be a world of complete darkness and some tiny animals are transparent. Specialized ROVs (remote operated vehicles) maneuver ever so carefully, extending a robotic arm to safely slurp in a delicate little jelly. Get a behind-the-scenes look!
The View from Above
After you've been mesmerized by the magic of Monterey Bay Aquarium's Into the Deep exhibition, get a view of the ocean from above on the Aquarium's expansive back decks. Ponder what you now know lies deep within the Monterey Bay National Marine Sanctuary—the largest protected ocean area in the continental United States.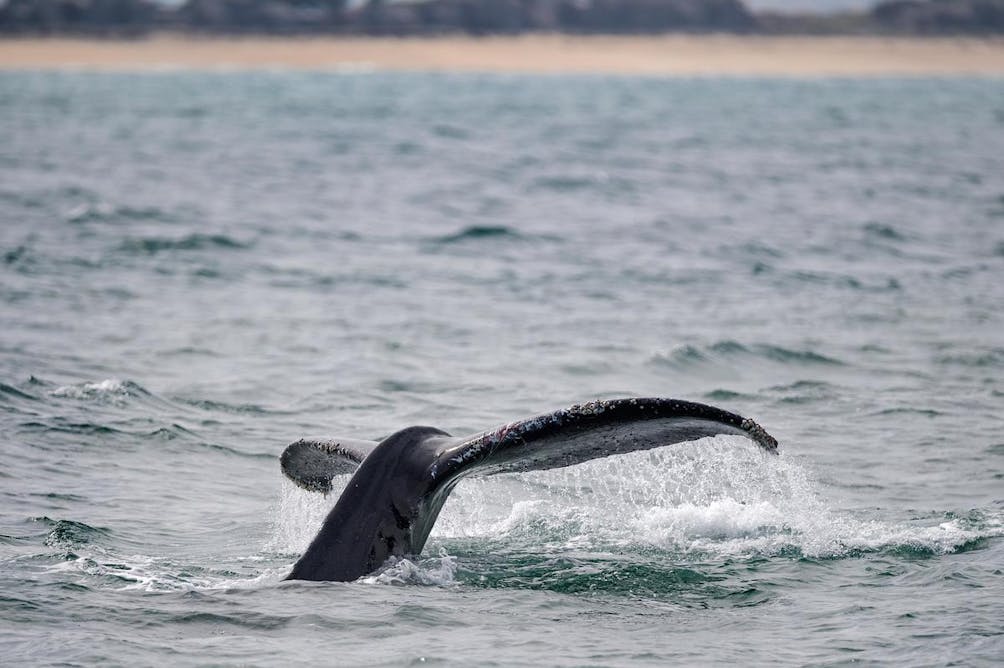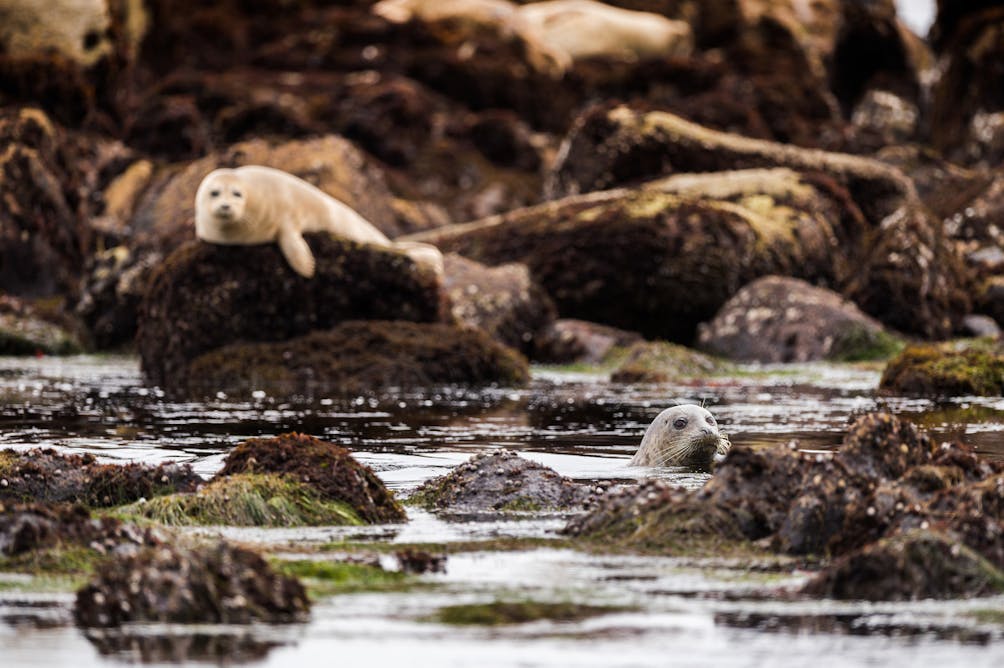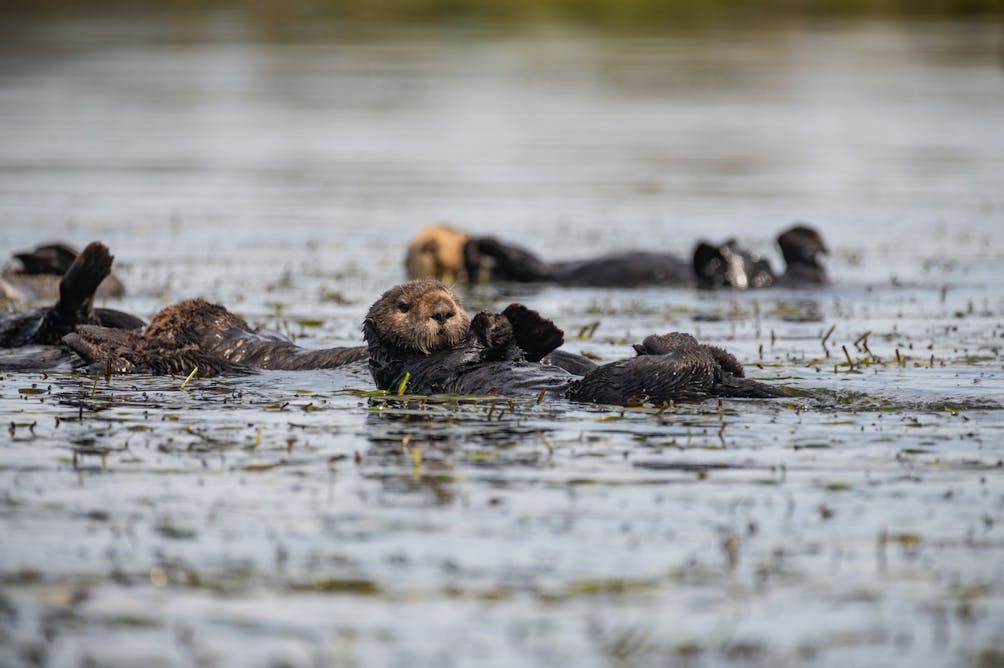 Keep an eye out for dolphins and sea lions plus an abundance of seabirds feasting on squid and sardines.
Bring the Outdoors to Your Inbox
Sign up for our weekly email and stay up to date on where to explore in California.
* No spam, that's a funky food!